Lisbon & Lively Barcelona
See two incredible countries in one adventure with our combination package.
From the stunning architecture of Gaudi in Barcelona to discovering the hidden gems of Lisbon's narrow winding streets, this package is sure to please you!
What's Included?
All flights and connections
Accommodations for your destinations
Why we love this deal:
This incredible travel package combines the best of two vibrant and exciting cities. The combination of Barcelona and Lisbon is ideal as they are both close enough to make a great trip while being far enough apart to give you different experiences between them.
Barcelona is a city with modernity and tradition, where you can explore its architectural style, Gaudí's works, its lively nightlife, the warm-heartedness of its people, and its unique Mediterranean cuisine. Stroll along Las Ramblas or take a romantic walk along Maremagnun's breathtaking coastline.
Lisbon is one of the oldest cities in Europe with ancient cobblestone streets, colorful architecture, and alluring music that makes it a perfect destination for anyone looking to be immersed in a different culture.
But why do we love this deal so much? Firstly because it offers unbeatable value for your money – combining two unforgettable destinations for one great price. Secondly, it gives travelers a chance to really soak up the atmosphere and culture of two amazing cities making sure they don't miss out on any hidden gems along the way!
Customizable: Add more nights to your stay, a rental car, or even local excursions!
Itinerary
1
Day 1
Arrival in Barcelona
We recommend booking airport transfers in advance (available during the booking process).
Suggestion for the day:
Take the day to stroll around Barcelona's city streets. Recommend sites include:
Gothic Quarter
Roman Medieval Alleyways
Plaza el Rey
The Cathedral
The Sant Felip Neri Church
Generalitat and City Hall Palaces
Santa Maria del Pi Church
El Pone del Bisbe
Day 2
Free Day for Personal Activities (Barcelona)
Day 3
Free Day for Personal Activities (Barcelona)
We recommend booking airport transfers in advance (available during the booking process).
Suggestion for the day:
Take the afternoon to stroll around Lisbon's city streets! Visit the Chiado, Baixa, Belém, and Bairro Alto districts (Bairro Alto is known for its nightlife scene).
Highlights:
São Roque church
São Pedro de Alcântara garden
The ruins of Carmo church
Santa Catarina viewpoint
Luís de Camões Square
Torre de Belém
Mosteiro dos Jerónimos
Pastéis de Belém
Augusta street
Terreiro do Paço
Santa Justa lift
Or book here your Lisbon Foodie Walking Tour.
Suggestion for dinner: Lisbon Fado Night With Dinner
Day 5
Free Day for Personal Activities (Lisbon)
Suggestion for the day:
Visit the UNESCO City of Évora
The Alentejo region of Portugal is a feast for all the senses, from its northernmost tip to its sunkissed southern shores. While the north offers visitors pastoral scenery, like horses grazing in the flatland, the central portion of the region is marked by the vast plain with rows of cornflowers blowing in the wind. As one makes their way to the Alentejo coast, wild and unmarred natural beauty awaits to awe and inspire.
Highlights:
Sé Cathedral
Roman Temple
Capela dos Ossos
Giraldo Square
Évora university
Água da Prata aqueduct
Cromlech of Almendres
Or book here your Évora guided tour.
Day 6
Free Day for Personal Activities (Lisbon)
Suggestion for the day:
Long known as one of Portugal´s most amazing destinations, and easily considered one of the most gorgeous and unique locales in the entire world, Sintra absolutely deserves a top spot on your must-see Portugal travel itinerary. Just a stone´s throw away from the exciting capital of Lisbon, you will instantly fall in love with Sintra's fairytale castles, idyllic and enchanting gardens, and so much more. After a visit to this Portuguese wonderland, you will feel as if you have stepped into another world entirely – it´s that wondrous and surreal!
Highlights:
Pena Palace
Quinta da Regaleira
Monserrate Palace
Sintra National Palace
Moorish Castle
Sintra's Old Town
Or book here your Sintra escorted experience.
Day 7
Free Day for Personal Activities (Lisbon)
Suggestion for the day:
Those looking to delve deeper into Portugal´s religious roots need to look no further than Fatimá, which is famous for being the holy site where an apparition of Our Lady of Fatima is said to have appeared. As the story goes, the apparition was seen by a pair of shepherd children in the early part of the 20th century. That sums it up, but there is far more to the story, which you will surely discover more about when you make your way to Fatima as a fabulous day trip from Lisbon (the Museu de Arte Sacra e Etnologia is the place with all the 411). Located just about an hour from Lisbon, Fatima and its Chapel of the Apparition and nearby Holy Trinity Cathedral top the list of Catholic pilgrimage sites. But even if you are not really a religious person, the architecture, energy, and history of the place will surely win you over, particularly the Sanctuary of Fatima.
Book here your Fátima Guided Tour.
Visit Óbidos
The romantic appeal of Obidos — a marvelous medieval town in Portugal chocked full of intriguing history — provides a true experience, as if you have actually stepped back in time to explore the nation's amazingly rich history. Wandering among this enclave´s charming cobbled streets — flanked by an ancient walled labyrinth — and visiting its magnificent medieval castle will be memories you will never forget.
Can't Miss:
Porta da Vila, Óbidos castle
Santa Maria church
Santa Maria Square
Bom Jesus da Pedra Sanctuary
Óbidos lake
Porta da Vila
Óbidos Aquaduct
Óbidos Medieval Market.
*itinerary presented is a suggestion and the length of stay may vary. All tours are suggestions unless specifically stated.
Flexibility

Policy
No Amendment Fees on Our End
We don't charge for our work in changing the initial itinerary.
Full flexibility on Land Arrangements
Change the initial itinerary or cancel your land arrangements for any reason until 14 days before the trip, without penalty.
Support 7 Days a Week
Our experienced travel agents are are available 7 days a week (16 hours per day) to help with any questions.
About the Destinations:
Barcelona
Barcelona is a fun city full of things to do. Boasting sunny skies, a lively atmosphere, a coastal vibe, delicious food, and exquisite Gaudí architecture, Barcelona is one of Spain's hottest destinations. Offering a varied culinary landscape, where tapas bars, fusion restaurants, and Michelin-starred restaurants abound, in this captivating city, you can feast on exciting delicacies. Enjoy it from an outdoor terrace overlooking the stunning sights of this Spanish city.
Lisbon
With friendly locals, exquisite cuisine, sunny skies, charming cobbled streets and a modern vibe, Lisbon is a delightful experience for any visitor. Rich in history, architecture, culture and entertainment, Lisbon has many highlights and places to visit. Lisbon is quite hilly with several viewpoints located across the city from where you can enjoy stunning views of the city and of the Tagus River. Do visit the Cristo Rei and the Moorish São Jorge Castle for some of the most amazing views of Lisbon.
Enjoy also a melodic and typically Portuguese fado show in one of Alfama's Fado Houses accompanied by an elegant glass of Portugal's outstanding wine. Of course, a trip to Lisbon would not be complete without a taste of its famous pastries, Pastel de Belem and pastel de nata. Lisbon is a city for all the senses.
Notice: Estimated price per person based on 2 adults in a double room.
Reward points discount: -$
0
.00
Request to customize this deal
Need help booking?
Mention the Ref. #1910 and let us know your questions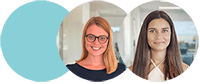 reach us on WhatsApp
Continue in another device
Trust the Local Experts
Hassle-free Experience
Full Support
Save Time & Money
Reviews
Marianne, Ontario
24 Jun 2019
Really enjoyed the 2 cities and sightseeing.
Marianne, Ontario
24 Jun 2019
Really enjoyed the 2 cities and sightseeing.
Frequently Asked Questions
Contact us
Have questions?
Contact our Support Team
Everyday:
08:00 AM
to
12:00 AM
Lisbon & Lively Barcelona
Super Deal
Earn $500*
towards your next trip
Join our Travel Rewards program and receive $500 just for signing up! As a Travel Rewards Member, you'll receive exclusive offers and early access to special deals and sales.