Madeira: Fly & Drive
For 7-Nights (or more): Discover the World's Leading Island Destination at your own pace with a car included.
Discover the total freedom to explore Madeira Island with exceptional value for money through this incredible deal!
What's Included?
All flights and connections
Accommodation for your destination
Why we love this deal:
With a car at your disposal, unlock the full potential of this breathtaking island - from its stunning landscapes and botanical gardens to its captivating historical monuments and rich culture.
Experience Madeira like never before, indulging in delicious cuisine, unique wineries, and thrilling activities that have made it a top destination.
Picture yourself in the driver's seat, designing your own itinerary with the freedom to go wherever your heart desires.
This exceptional deal grants you unparalleled independence while immersing yourself in the sheer beauty of this remarkable destination - an experience made extraordinary by the inclusion of car rental.
So why settle for less when you can have it all at an unbeatable value? Book now to secure this extraordinary offer and embark on a Madeira getaway that exceeds your expectations.
Fully customizable: Add extra nights or choose from exciting local excursions to tailor your Madeira experience to perfection!
Itinerary
1
Day 1
Arrival in Madeira Island
Welcome to Madeira! Begin your adventure by conveniently picking up your rental car at the airport.
Suggestion for the day:
Take the afternoon to stroll around Funchal's historical streets and gardens.
Highlights:
Monte Palace Tropical Garden

Madeira Botanical Garden

Funchal Cable Car

Church of Nossa Senhora do Monte

Monte Toboggan Ride

São Tiago Fortress

Mercado dos Lavradores
Day 2
Free Day for Personal Activities
Suggestion for the day:
Explore Madeira's stunning West Coast: Embark on an exploration of Madeira's breathtaking West Coast, where dramatic landscapes and the world-famous Seixal Beach await. Marvel at the rugged cliffs, lush greenery, and the azure expanse of the Atlantic Ocean.
Highlights:
Ribeira Brava

São Vicente

Seixal

Porto Moniz

Calheta

Ponta do Sol
Day 3
Free Day for Personal Activities
Suggestion for the day:
Discover Madeira's Eastern wonders: Uncover the wonders of Madeira's Eastern region, where you'll encounter the famous Santana, known for its traditional thatched houses. Immerse yourself in the charm of this picturesque village, where history and tradition come alive against the stunning backdrop of Madeira's natural beauty.
Highlights:
Santana

Machico

Pico do Areeiro

Ponta de São Lourenço
Day 4
Free Day for Personal Activities
Suggestion for the day:
Take the day for a local food & wine scene: Situated in the Atlantic between Portugal and the coast of Morocco, Madeira is in a unique location at the intersection of many different flavors and influences. What can you expect to find on the menu here? Fresh tuna steak, fried cornmeal, kabobs, breads, mackerel, octopus, homemade couscous, wheat soup, and of course, loads of fresh fruit and delicious Madeira wine!
Recommended experiences:
Day 5
Free Day for Personal Activities
Suggestion for the day:
Embark on a Whale and Dolphin-Watching Excursion: Madeira's mysterious beauty extends a lot further than its breathtaking mountain landscapes, flowering gardens, picturesque villages, and sprawling vineyards. Just 5km (3 mi) off the coast of the island, the ocean depths can reach more than 3,000m (9,850ft) making Madeira's surrounding waters ideal for whales, dolphins, and a multitude of other marine species to swim through. In fact, Madeira is close to the biggest whale sanctuary in the North Atlantic Ocean, spanning 635,000 hectares of protected waters (that's two times the size of Lisbon!) With more than 28 species in the area, you're almost certain to run into a friendly group of dolphins or a whale while out on the water.
Day 6
Free Day for Personal Activities
Suggestion for the day:
Take the Day for a Hiking Adventure: With its many gorgeous mountains and waterfalls, it's no surprise that Madeira has long been referred to as a "hiker's paradise". Many of these trails follow the old irrigation canals called "levadas" that were used to bring water from the north side of the island to the south. Although still used today, many of these canals are also widely used for walking. No matter your preference or experience level, there are many different types of trails all over Madeira. Beginners or those looking for a more leisurely nature walk should stick to the south side of the island, while those looking for a more exhilarating trekking experience should head north to the mountainous side of the island.
Recommended Hikes:
Day 7
Free Day for Personal Activities
Suggestion for the day:
Typical Night Dinner: Step into the heart of Madeira's culture as you indulge in a delightful 3-course dinner at a charming local restaurant, where traditional flavors come to life. As you savor each delectable course, prepare to be enchanted by a lively folklore show, where you can even try your hand (or should we say, your feet!) at the spirited local dancing.
Thank you for choosing us! We hope you had an incredible time in Madeira, and we can't wait to embark on more adventures with you soon.
*itinerary presented is a suggestion and the length of stay may vary. All tours are suggestions unless specifically stated.
Flexibility

Policy
No Amendment Fees on Our End
We don't charge for our work in changing the initial itinerary.
Full flexibility on Land Arrangements
Change the initial itinerary or cancel your land arrangements for any reason until 14 days before the trip, without penalty.
Support 7 Days a Week
Our experienced travel agents are are available 7 days a week (16 hours per day) to help with any questions.
About the Destination:
Nicknamed the "Island of Eternal Spring," Madeira is the perfect setting for anyone looking to reconnect with nature and experience something truly extraordinary. Boasting mild weather and equally moderate ocean temperatures year-round, Madeira is a unique destination offering an endless array of activities for you to enjoy as you discover the island's stunning natural beauty--by land or by sea. Go hiking or biking through the island's extensive natural reserve, and discover stunning coastlines full of cliffs boasting mesmerizing views, cascading waterfalls, and lush UNESCO-protected laurel forests. Explore the surrounding seas by kayak, sailboat, jet-ski or surfboard, or explore what lies beneath these pristine blue waters with a snorkel or scuba diving excursion.
Check out our Madeira Travel Guide for more information and tips!
Reward points discount: -$
0
.00
Notice: Estimated price per person based on 2 adults in a double room.
Need help booking?
Mention the Ref. #2122 and let us know your questions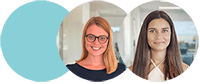 Request to Customize This Package
Continue in another device
Trust the Local Experts
Hassle-free Experience
Full Support
Save Time & Money
Reviews
Unforgettable Loved Madeira
Ashley, Ontario
19 Oct 2023
Fantastic
Steve, Ontario
03 Oct 2023
Beautiful weather, great hotel and great food. The island is a treasure and I would go back.
Unforgettable Loved Madeira
Ashley, Ontario
19 Oct 2023
Fantastic
Steve, Ontario
03 Oct 2023
Beautiful weather, great hotel and great food. The island is a treasure and I would go back.
Frequently Asked Questions
Contact us
Have questions?
Contact our Support Team
Every day:
09:00 AM
to
01:00 AM
Unlock a World of Exclusive Perks
Unlock a world of privileges with our Travel Rewards Program. Sign up and instantly enjoy.