Porto | Essential Travel Pack
Discover the wonderful and charming city of Porto, one of Europe's oldest cities!
Discover the captivating charm aof Porto, where ancient architecture and the taste of exquisite port wine await you!
What's Included?
All flights and connections
Accommodation for your destination
Why we love this deal:
Convenience: our travel package provides a hassle-free experience, with all the essential elements of your trip to Porto taken care of.
Time and Money Saving: by booking our package, you can save time and effort in planning your itinerary and researching the best places to visit.
Discover Port Wine Capital: indulge in the world-famous Port wine produced in the region, with opportunities to visit historic wine cellars and enjoy tastings along the picturesque Douro River.
Magnificent UNESCO Sites: explore Porto's UNESCO-listed historic center, discovering iconic landmarks such as the Sé Cathedral, the imposing Clérigos Tower, and the charming Ribeira district.
Fun Experiences Available: embark on a captivating Douro River cruise, drifting past the breathtaking landscapes of the Douro Valley, adorned with terraced vineyards, picturesque villages, and ancient wineries, offering a truly immersive experience.
Customizable: Add more nights to your stay, a rental car or even local excursions!
Itinerary
For your convenience, we recommend booking airport transfers. To make the most of your stay, early check-in is also highly recommended.
Suggestion for the day:
Stroll around downtown Porto
Can't Miss:
Bridge D. Luís I

Ribeira

Livraria Lello

Torre dos Clérigos

Majestic Café
Day 2
Free Day for Personal Activities
Suggestion for the day:
Explore the Douro Valley:

With three World Heritage Sites recognized by UNESCO, there is no shortage of reasons to visit the Douro Valley, one of the most stunning landscapes in all of Portugal. In the historic center of the city of Porto, you will find remarkable buildings lining the riverbanks. Many of these buildings are directly linked to the production of wine and bear witness to the urban development that this production has fueled over the years. On the opposite bank of the river, you will find the city of Vila Nova de Gaia, a hive of commercial activity and home to the famous Port wine cellars.
Day 3
Free Day for Personal Activities
Suggestion for the day:
Visit Braga:

Braga, known as the "Rome of Portugal," mesmerizes visitors with its rich religious heritage, magnificent churches, and enchanting historic center.
Can't Miss in Braga:
Sé Cathedral, Museum of Sacred Art, Former Archbishop's Palace

Bom Jesus do Monte

(an absolutely must-visit)

Arcos de Valdevez

Peneda Gerês National Park
Day 4
Free Day for Personal Activities
Suggestion for the day:
Visit Guimarães: Guimarães is known as the "Cradle City" of Portugal, since it was here that the first King of Portugal, D. Afonso Henriques, was born. Associated with the formation of Portugal, the historic center of Guimarães was classified as an official World Heritage Site by UNESCO.
Can't Miss:
Palace of the Dukes of Bragança

Guimarães Old Town

Guimarães Castle

Citânia dos Briteiros
Day 5
Free Day for Personal Activities
Suggestion for the day:
Explore Aveiro, the Venice of Portugal:

Situated between the sea and the ria (estuary) and crisscrossed by a network of channels, it is no wonder that Aveiro is often referred to as "The Venice of Portugal". Visitors can cruise the water-filled landscape of Aveiro aboard moliceiros (these slim, colorful boats used to be used by locals to collect algae and seaweed), or hop on a "BUGA" bicycle to cruise the flat streets of the city. Marvel at the beautiful Art Nouveau architecture that marks the city along the main channel. Visit Aveiro's many museums dedicated to its history, art, and architecture.
Day 6
Free Day for Personal Activities
Suggestion for the day:
Visit Santiago de Compostela in Spain: Without a doubt, Santiago de Compostela is one of the most iconic and impressive cities of faith. This full-day experience was carefully curated for those who would like to discover this magnificent city – from its majestic Cathedral, where you can attend the famous Pilgrims' Mass, to the stunning historic center, and so much more.
Can't Miss:
Santiago de Compostela City Center – UNESCO World Heritage

Valença do Minho city center

Fortress of Valença
Day 7
Free Day for Personal Activities
Suggestion for the day:
Spend the day shopping: From duty-free stores in malls to unique street markets, there is something for everyone. Although prices vary depending on where you shop, one thing's clear: You won't leave without finding treasures. Whether it's leather goods or wine bottles, prepare yourself to load up your suitcase with beautiful and affordable souvenirs from your time shopping in the coastal city of Porto.
*itinerary presented is a suggestion and the length of stay may vary. All tours are suggestions unless specifically stated.
Flexibility

Policy
No Amendment Fees on Our End
We don't charge for our work in changing the initial itinerary.
Full flexibility on Land Arrangements
Change the initial itinerary or cancel your land arrangements for any reason until 14 days before the trip, without penalty.
Support 7 Days a Week
Our experienced travel agents are are available 7 days a week (16 hours per day) to help with any questions.
About the Destination:
Nestled along the banks of the Douro River, Porto is a captivating city that seamlessly blends its rich history with modern vibrancy. The city's UNESCO-listed historic center enchants visitors with its stunning architecture, from the imposing Sé Cathedral to the iconic Clerigos Tower. The Ribeira district, with its colorful buildings and lively atmosphere, invites exploration and riverside strolls. Porto is renowned as the capital of port wine, where visitors can indulge in tastings and cellar tours. The city also boasts a thriving culinary scene, offering a delectable array of traditional dishes like the francesinha. Porto's charm lies in its authentic neighborhoods, bustling markets, and charming streets, where history, culture, and warm hospitality blend seamlessly!
Notice: Estimated price per person based on 2 adults in a double room.
Reward points discount: -$
0
.00
Talk to a Specialist About This Deal
Need help booking?
Mention the Ref. #2194 and let us know your questions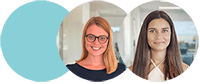 reach us on WhatsApp
Continue in another device
Trust the Local Experts
Hassle-free Experience
Full Support
Save Time & Money
Frequently Asked Questions
Contact us
Have questions?
Contact our Support Team
Monday to Friday:
08:00 AM
to
03:00 AM
Weekends and Holidays:
08:00 AM
to
12:00 AM
Earn $500*
towards your next trip
Join our Travel Rewards program and receive $500 just for signing up! As a Travel Rewards Member, you'll receive exclusive offers and early access to special deals and sales.