Portugal | Porto & Douro Valley
Drive your way through Porto and the Douro Valley in the North of Portugal.
Drive your way through Porto and the gorgeous Douro Valley region in the North of Portugal!
What's Included?
All flights and connections
Accommodations for your destinations
Why we love this deal:
This travel package takes the stress out of having to plan everything yourself. All you have to do is pack your bags and bring your adventurous spirit;

Breakfast may be included during your stay, depending on the accommodation selected;

Head north to explore the stunning Douro Valley (a UNESCO World Heritage Site) stopping at the many "Quintas", wineries, orchards and vineyards along the way tasting the Port and DOC Douro wines, olive oil, almonds and honey that are produced in the region;
Take a leisurely drive into Pinhão and cross the Douro river towards Peso da Régua to take in the breathtaking 360° views of the landscape, often considered one of the most beautiful roadways not only in Portugal, but in the world, as it sits right alongside the riverbed so you're at the same level as the water;
Explore historic monuments and palaces, like the Mateus Palace, or take a relaxing boat ride along the Douro river in a classic Rabelo, a traditional Portuguese wooden cargo boat that was used for centuries to transport people and goods along the Douro River;

You can customize your travel itinerary according to your preferences. Options include: adding additional nights to your stay, or some other experience to make your itinerary even more unique and special;

You won't have to worry about anything, as we have taken care of everything for you.
Please note:
Itinerary is also available by train! Please reach out to our Customer Support team for further information.
About the Destination:
Douro Valley
With three World Heritage Sites recognized by UNESCO, there is no shortage of reasons to visit the Douro Valley, one of the most stunning landscapes in all of Portugal. In the Historic Centre of the city of Porto you will find remarkable buildings lining the riverbanks. Many of these buildings are directly linked to the production of wine and bear witness to the urban development that this production has provoked over the years. On the opposite bank of the river, you will find the city of Vila Nova de Gaia, a hive of commercial activity with the famous Port wine cellars.
Following the river Douro upstream, you reach the Alto Douro Wine Region. This is a land of traditions, a place of enchantment and mysticism, a great stretch of land where Nature reigns in perfect harmony with the inhabitants that have shaped the valley slopes and organized the land into vineyards. Each of these vineyards can be accessed by winding roads that pattern the landscape. There has been evidence of wine production for more than two thousand years in the region but it was only in 1756 that the Demarcated Douro Region was created and wine production in the region was organized and became internationally recognized.
Porto
The New York Times says: "From its stunning Beaux-Arts station to its cool bars serving Porto's signature drink, this charming city combines the best of old and new." Porto is indeed a city of endless charms that combine a rich history, old buildings covered in colorful azulejos (hand-painted tiles), modern architecture, a picturesque river front, and a high-spirited atmosphere that celebrates the joy of life.
Built along the hillsides overlooking the mouth of the Douro river, Porto is a registered UNESCO World Heritage Site, home to the porto wine, produced exclusively on the Douro Valley. Portugal's second largest metropolis has many interesting places to visit and things to do. Go on a boat cruise on the Douro River and marvel at its stunning landscape. With an outstanding urban landscape and a 2,000-year history, what a great place to wander around its alley-woven medieval city centre. Visit the extravagant baroque churches and stroll along Ribeira with its picturesque houses and lively atmosphere. Admire one of the most beautiful libraries in Europe- Livraria Lello.
Itinerary
Notice: Estimated price per person based on 2 adults in a double room.
Reward points discount: -$
0
.00
Request to customize this deal
Need help booking?
Mention the Ref. #2227 and let us know your questions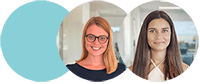 reach us on WhatsApp
Continue in another device
Trust the Local Experts
Hassle-free Experience
Full Support
Save Time & Money
Frequently Asked Questions
Contact us
Have questions?
Contact our Support Team
Everyday:
08:00 AM
to
12:00 AM
Portugal | Porto & Douro Valley
Earn $500*
towards your next trip
Join our Travel Rewards program and receive $500 just for signing up! As a Travel Rewards Member, you'll receive exclusive offers and early access to special deals and sales.