Portugal from North to South | Epic Roadtrip
Drive your way through the entire country at your own pace.
Enjoy a hassle-free road trip through Portugal and discover its iconic destinations - Porto, Douro, Lisbon, Évora & the Algarve!
What's Included?
All flights and connections
Accommodations for your destinations
Why we love this deal:
This is the perfect adventure for those who

enjoy the thrill of the open road and immersing themselves in local cultures;

Pick up your car in Porto (Portugal's north) and drop it off in the Algarve (Portugal's south), allowing you to experience the entire mainland

Start your adventure by flying to Port

o a

nd discovering the old,

cobblestoned

charm of

Portugal's

riverside

city. Then, drive your way to the Douro Valley, known as the

country's wine region,

before

heading south

to Portugal's cosmopolitan capital, Lisbon. After soaking in the bustling city of Lisbon, make your way to Évora, a UNESCO World Heritage Site

,

and then end your epic ro

ad trip

at the

coastal towns

of the Algarve,

boasting

seaside restaurants

and crystal waters.

Our expert local team has included a selection of 4 and 5-star accommodations along your route

This is an air, hotel, and car-inclusive deal, making your road trip planning hassle-free.
Please note:
This exciting itinerary is also available by train! Please reach out to our Customer Support team for further information.

Automatic cars are available on request. Please reach out to our Customer Support team for the effect.
Itinerary
It is recommended to book an early check-in. Pick up the car from the airport and drive to the hotel.
Suggestion for the day:
We recommend taking a stroll around downtown Porto and having a "francesinha" for lunch/ dinner accompanied by Portuguese wine. Highlights: Bridge D. Luís I, Ribeira, Livraria Lello, Torre dos Clérigos, Majestic Café, Jardins do Palácio do Cristal, the Sandeman Museum-Cellar, the Bolhão market and watching the sunset at Jardim do Morro. Or book here your City Walking Tour.
Suggestion for dinner: Fado Experience
Day 2
Free Day for Personal Activities (Porto)
Suggestion for the day:
Visit Braga & Guimarães or Aveiro
Highlights in Braga: Sé Cathedral, Museum of Sacred Art, Former Archbishop's Palace, Bom Jesus do Monte (an absolute must-visit), Arcos de Valdevez, and Peneda Gerês National Park.
Highlights in Guimarães: Palace of the Dukes of Bragança, Guimarães Old Town, Guimarães Castle, Citânia dos Briteiros.
Book here your Guimarães & Braga tour.
or
Visit Aveiro
Situated between the sea and the ria (estuary) and crisscrossed by a network of channels, it is no wonder that Aveiro is often referred to as "The Venice of Portugal". Visitors can cruise the water-filled landscape of Aveiro aboard moliceiros (these slim, colorful boats used to be used by locals to collect algae and seaweed), or hop on a "BUGA" bicycle to cruise the flat streets of the city. Marvel at the beautiful Art Nouveau architecture that marks the city along the main channel. Visit Aveiro's many museums dedicated to its history, art and architecture.
Book your Aveiro tour here.
2
Day 3
Arrival in Douro Valley
Drive to the Douro Valley (take the N222, 60 miles, 97 km, approximately 1h15). Check-in at the hotel in Douro Valley.
Highlights:
Casal De Loivos Viewpoint
Abelheira Viewpoint
São Salvador do Mundo Viewpoint.
Day 4
Free Day for Personal Activities (Douro)
Suggestion for the day:
For the afternoon, we suggest a visit to a winery: Quinta da Pacheca, Quinta da Roêda, Quinta das Carvalhas, Quinta de La Rosa, Quinta do Crasto, Quinta do Panascal, Quinta do Seixo, Quinta do Valado.
Check out from the hotel in Douro Valley and start driving your way down to Lisbon (240 mi, 380 km).
Suggestion for the day:
Before you arrive in Lisbon, we recommend stopping at Sintra and visiting the Old Town and one of the following monuments: Pena Palace, Quinta da Regaleira, Monserrate Palace, Sintra National Palace, or the Moorish Castle.
Day 6
Free Day for Personal Activities (Lisbon)
Suggestion for the day:
Take the Day to Stroll Around Lisbon's City Streets
Visit the Chiado, Baixa, Belém, and Bairro Alto districts (Bairro Alto is known for its nightlife scene). Highlights: São Roque church, São Pedro de Alcântara garden, the ruins of Carmo church, Santa Catarina viewpoint, Luís de Camões Square, Torre de Belém, Mosteiro dos Jerónimos, Pastéis de Belém, Augusta street, Terreiro do Paço, Santa Justa lift. Or book here your Lisbon Foodie Walking Tour.
Suggestion for dinner: Lisbon Fado Night With Dinner
Day 7
Free Day for Personal Activities (Lisbon)
Suggestion for the day:
Visit Lisbon's Neighboring Areas
Highlights:
Setúbal (Moscatel wine tasting, Península de Tróia, Cabo Espichel, Palmela castle, Creiro beach)
Sesimbra (Califórnia beach, Serra da Arrábida)
Almada (Cristo Rei)
Cascais
Drive to Évora (83.3 mi/ 134 km, approximately 1h30 min).
Suggestion for the day:
We suggest taking a stroll around downtown Évora. Highlights: Capela dos Ossos, Évora Cathedral, The Roman Temple of Évora, Diana's Garden, Évora's winding streets, Évora University. Visit Évora's City Walls, Aquecut of Évora, Mosteiro da Cartuxa, Almendres Cromlech and Monsaraz. We also suggest taking some time for a wine-tasting experience.
Day 8
Free Day for Personal Activities (Évora)
Suggestion for the day:
Visit Reguengos de Monsaraz Village
Highlights: Porta da Vila, Porta d'Évora, Porta do Buraco, Porta d'Alcobaça, The Castle of Monsaraz, The Parish Chuch of Monsaraz, Fresco Museum, Monsaraz Cobbled Alleys, São Pedro do Corval Pottery shop. In Monsaraz we also recommend a wine tasting experience.
5
Day 10
Arrival in the Algarve
Drive to the Algarve (127 mi/ 204 km, approximately 2h30).
Suggestion for the day:
Explore Lagos. Highlights: Black and White Coffee Shop, Camilo beach, Ponta da Piedade). Sunset in Cabo de São Vicente, Sagres.
6
Day 11
Free Day for Personal Activities (Algarve)
Suggestion for the day:
Highlights: Albufeira city center, Pescadores beach, Oura beach, São Rafael beach, Olhos da Água beach, Falésia beach, Marina de Albufeira.
Day 12
Free Day for Personal Activities (Algarve)
Suggestion for the day:
Portimão highlights: Rocha beach, Megalithic Monuments of Alcalar, Vau beach, Fortaleza de Santa Catarina, Alvor beach, Alvor.
Lagoa highlights: Marina beach and rock formations, Benagil Caves and Benagil beach, Nossa Senhora da Rocha beach, Vale Centeanes beach, Carvalho beach, Carvoeiro beach.
5
Day 13
Return flight home
*itinerary presented is a suggestion and the length of stay may vary. All tours are suggestions unless clearly stated.
Flexibility Policy
No Amendment Fees on Our End
We don't charge for our work in changing the initial itinerary.
Full flexibility on Land Arrangements
Change the initial itinerary or cancel your land arrangements for any reason until 14 days before the trip, without penalty.
Support 7 Days a Week
Our experienced travel agents are are available 7 days a week (16 hours per day) to help with any questions.
About the Destinations:
Porto
Porto is a city of endless charms that combines a rich history, old buildings covered in colorful azulejos (hand-painted tiles), modern architecture, a picturesque riverfront and a high-spirited atmosphere that celebrates the joy of life.
Douro Valley
The Douro Valley has been dazzling visitors with its unmatched beauty for centuries. Home to the Douro River and Portugal´s second largest and wildly popular city of Porto, this lovely locale is perhaps best known for its lush landscapes and the incredible and delicious Port, a locally produced sweet wine.
Lisbon
Lisbon, the cosmopolitan capital of Portugal and Europe's second-oldest capital (after Athens), has now become the new "it" destination for tourists visiting Europe. Called "The City of the Sea" and "The City of the Explorers", this unique locale was once home to the world's greatest explorers, including Vasco da Gama, Magellan, and Prince Henry the Navigator. Lisbon is also the first true world city, the capital of an empire spreading over all continents, from South America (Brazil) to Asia (Macao, China; Goa, India).
Évora, Alentejo
The Alentejo region of Portugal is a feast for all the senses, from its northernmost tip to its sunkissed southern shores. While the north offers visitors pastoral scenery, like horses grazing in the flatland, the central portion of the region is marked by the vast plain with rows of cornflowers blowing in the wind. As one makes their way to the Alentejo coast, wild and unmarred natural beauty awaits to awe and inspire.
Algarve
With this deal, you will get to know the amazing Algarve region, known for having a Mediterranean climate and a great temperature all year round. As you travel across the Algarve, amidst its hills and plains filled with places of great ecological interest, rich in biodiversity and ecosystems, you will feel as though you are passing through an area full of different traditions, unchanged for many centuries.
Notice: Estimated price per person based on 2 adults in a double room.
Reward points discount: -$
0
.00
Request to customize this deal
Need help booking?
Mention the Ref. #9486 and let us know your questions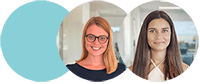 reach us on WhatsApp
Continue in another device
Trust the Local Experts
Hassle-free Experience
Full Support
Save Time & Money
Frequently Asked Questions
Contact us
Have questions?
Contact our Support Team
Everyday:
08:00 AM
to
12:00 AM
Portugal from North to South | Epic Roadtrip
Earn $500*
towards your next trip
Join our Travel Rewards program and receive $500 just for signing up! As a Travel Rewards Member, you'll receive exclusive offers and early access to special deals and sales.