Lisbon & Colorful Marrakesh
Explore two distinct and fascinating cultures with this multi-destination package.
Explore two distinct and fascinating cultures with this multi-destination package to Marrakesh and Lisbon!
What's Included?
All flights and connections
Accommodations for your destinations
Why we love this deal:
For the adventurous traveler, a combined travel package to Marrakesh and Lisbon will surely be a spectacular experience.
Marrakesh is an enchanting city in Morocco steeped in ancient history and culture. Richly decorated architecture lines the winding streets creating an exotic atmosphere, while stunning palaces, gardens, and mosques lend to a truly special journey.
Lisbon is Portugal's capital city rich with culture and attractions that will make anyone's trip unforgettable. Take a ride on one of its iconic trams through narrow cobblestone streets lined with colorful buildings reflecting its Moorish influence dating back centuries ago. For those who prefer to meander through smaller neighborhoods, Alfama is considered one of Lisbon's oldest districts featuring restaurants serving up traditional Portuguese dishes and live music venues known for their lively 'fado' performances.
A combined travel package between these two cities offers plenty of opportunities for exploration, relaxation, and cultural enrichment that can be tailored specifically to each individual traveler's needs. Whether looking for adventure or pure leisure time away from home, Marrakesh and Lisbon are guaranteed destinations that offer something exciting around every corner!
Itinerary
1
Day 1
Arrival in Marrakesh
Suggestion for the day:
Start your morning early and visit Marrakesh's ancient Medina. Here you'll find yourself surrounded by architectural masterpieces from different historical periods.
Highlights:
Le Jardin Secret

Ben Youssef Madrasa

Rue du Souk Smarine
Book here your Souks and Medina Walking tour.
Day 2
Free Day for Personal Activities (Marrakesh)
Suggestion for the day:
Experience Marrakesh from an entirely new perspective with a hot air balloon ride! Gain awe-inspiring views of the city as you take to the skies and explore this incredible destination in style.
Book here your hot air balloon tour.
Day 3
Free Day for Personal Activities (Marrakesh)
Suggestion for the day:
Discover the captivating Ourika Valley, an area of natural beauty nestled within Morocco's Atlas Mountains. Delight your senses in a vibrant garden and take leisurely strolls along the river to admire its fertile crop terraces. Marvel at charming douar homes that dot this tranquil landscape - it is sure to leave you enchanted!
Book here your Ourika Valley tour.
Suggestion for the day:
Stroll around Lisbon's city streets. Visit the Chiado, Baixa, and Bairro Alto districts (Bairro Alto is known for its nightlife scene).
Can't Miss:
São Roque church

São Pedro de Alcântara garden

Ruins of Carmo church

Santa Catarina viewpoint

Luís de Camões Square

Augusta street

Terreiro do Paço

Santa Justa lift
Book here your Lisbon Foodie Guided Tour.
Suggestion for dinner: Lisbon Fado Night With Dinner
Day 5
Free Day for Personal Activities (Lisbon)
Suggestion for the day:
Historically known as being the illustrious home to Portugal's most storied monarchs, the town of Sintra is not only historically relevant, but aesthetically speaking, it is a true marvel of magnificence and romantic beauty. This dream destination is also known as being filled with heavenly mansions tucked among rolling green hillsides, and fantastical castles that make you feel as if you have stepped into an actual real-life fairytale, including must-see marvels of the Palácio Nacional de Sintra, Palácio da Pena, Quinta de Regaleira, the Castelo dos Mouros and the Palácio de Monserrate.
Can't Miss:
Local Pastries (Travesseiros de Sintra)

Old-Town
Book here your Sintra Guided Tour.
Day 6
Free Day for Personal Activities (Lisbon)
Suggestion for the day:
The romantic appeal of Obidos — a marvelous medieval town in Portugal chocked full of intriguing history — provides a true experience, as if you have actually stepped back in time to explore the nation's amazingly rich history. Wandering among this enclave´s charming cobbled streets — flanked by an ancient walled labyrinth — and visiting its magnificent medieval castle will be memories you will never forget.
Can't Miss:
Porta da Vila, Óbidos castle

Santa Maria church

Santa Maria Square

Bom Jesus da Pedra Sanctuary

Óbidos lake

Porta da Vila

Óbidos Aquaduct

Óbidos Medieval Market.
Book here your Óbidos, Nazaré & Batalha tour.
Day 7
Free Day for Personal Activities (Lisbon)
Suggestion for the day:
Explore Lisbon's captivating Belém area, where you can take in the beauty of Jerónimos Monastery and marvel at the remarkable architecture of Belém Tower. And don't forget to savor authentic Pastéis de Belém while you're there!
Highlights:
Jerónimos Monastery

Belém Tower

Pastéis de Belém

Discoveries Monument

MAAT (Museum of Art, Architecture and Technology)

CCB (Belém's Cultural Center)
Book here your Belém Tour.
Day 8
Return Flight Home.
*itinerary presented is a suggestion and the length of stay may vary. All tours are suggestions unless specifically stated.
Flexibility

Policy
No Amendment Fees on Our End
We don't charge for our work in changing the initial itinerary.
Full flexibility on Land Arrangements
Change the initial itinerary or cancel your land arrangements for any reason until 14 days before the trip, without penalty.
Support 7 Days a Week
Our experienced travel agents are are available 7 days a week (16 hours per day) to help with any questions.
About the Destinations:
Lisbon
Lisbon is one of those European cities that stay in your heart. The people are charming and friendly, the food is one of the best in Europe, the weather is mild, and the monuments are stunning. Stroll on black and white mosaic cobblestone sidewalks, large boulevards and quaint alleyways. Unwind at a lively street-side cafes with delicious coffee and pastries aroma. Visit the Cristo Rei and the Moorish São Jorge Castle for some of the most amazing views of Lisbon. Enjoy a melodic and typical Portuguese fado show in one of Alfama's Fado Houses accompanied by Portugal's outstanding wine. Indulge in delicious Portuguese cuisine and savour the city's famous pastry, the pastel de Belém.
Marrakesh
For a taste of the exotic, Marrakesh is an exhilarating destination and a delight for the senses. Explore this bustling ancient city and discover fascinating ancient souks (markets), snake charmers, exotic spices, impressive palaces, mosques and beautiful gardens. Spend some time at the lively Jemaa-el Fnaa square teeming with people, food stalls and street entertainers. Amble through the many souks and haggle your heart out. Shop for Moroccan textiles, embroidery and Berber jewelry. Admire the beautiful monuments and museums inside the medina, and wander around the old Jewish Quarter. Enjoy a hammam, discover the pleasures of Moroccan cuisine, and relax as you drink the typical mint tea. Don't miss:
the Marrakesh Museum, Saadian Tombs
Ben Youssef Mosque and Medersa Ben Youssef
Koutoubia Mosque, Bahia Palace, Majorelle Gardens
Notice: Estimated price per person based on 2 adults in a double room.
Reward points discount: -$
0
.00
Request to customize this deal
Need help booking?
Mention the Ref. #2251 and let us know your questions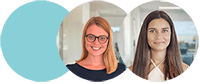 reach us on WhatsApp
Continue in another device
Trust the Local Experts
Hassle-free Experience
Full Support
Save Time & Money
Frequently Asked Questions
Contact us
Have questions?
Contact our Support Team
Everyday:
08:00 AM
to
12:00 AM
Lisbon & Colorful Marrakesh
Earn $500*
towards your next trip
Join our Travel Rewards program and receive $500 just for signing up! As a Travel Rewards Member, you'll receive exclusive offers and early access to special deals and sales.