Portugal Stopover | Madeira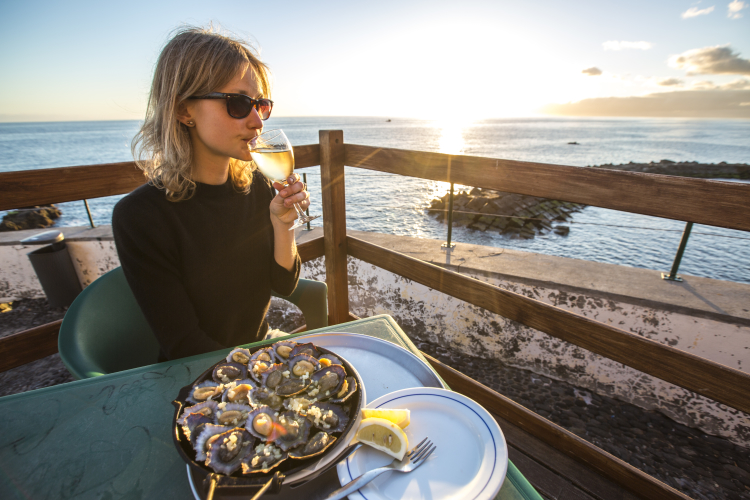 View Photos
Discover the best of Portugal: Madeira Island & Lisbon or Porto
Discover the best of Portugal with this multi-destination vacation package!
This offer includes:
Roundtrip flights to Madeira and your choice of Lisbon or Porto, Portugal
4-star accommodations of your choice in Madeira and Lisbon or Porto
Breakfast may be included, depending on the hotels selected (please check the detailed information of each hotel)
Taxes (except Lisbon City Tourist Tax)
Why we love this deal:
Boasting mild weather all year-round, unique traditions and culture, delicious cuisine, stunning landscapes, exotic flora, and offering a variety of water and mountain sports, Madeira Island is a prestigious and multi-faceted European vacation destination. Go hiking on the island's extensive natural reserve and discover stunning coastal cliffs with mesmerizing views, cascading waterfalls and lush laurel forests protected by UNESCO, then watch the sunset from an atmospheric seaside terrace while sipping on the famous Madeira wine
If you choose to stopover in Lisbon, you can enjoy a typical fado show in one of Lisbon's Fado Houses in the famous Alfama district, accompanied by an elegant glass of Portugal's outstanding wine; Be sure to visit the Elevador de Santa Justa, Cristo Rei and the Moorish São Jorge Castle for some of the most amazing views of Lisbon!
If you choose to stopover in Porto, you can visit the extravagant baroque churches and stroll along Ribeira with its picturesque houses and lively atmosphere, explore the cellars of well-known port lodges and taste this exquisite drink, or go on a boat cruise on the Douro River and marvel at its stunning landscape
About the Destination
Madeira
Our flight and hotel package takes you also to exquisite Madeira - the Atlantic's pearl. With great warm weather all year round, a unique history and a ton of new flavors to explore, Madeira is the perfect combination to your Atlantic island vacation. Full of culture, amazing hiking possibilities and friendly locals, Madeira is a great island destination. Marvel at its scenic cliff views and enjoy the thrilling experience of coming down a hill on a traditional wicker toboggan. Taste the exotic fruits of Madeira and enjoy its delicious cuisine. Relax at a natural swimming pool and just have a grand time.
Check out our Madeira Blog for more informations and tips!
Lisbon
With friendly locals, exquisite cuisine, sunny skies, charming cobbled streets and a modern vibe, Lisbon is a delightful experience for any visitor. Rich in history, architecture, culture and entertainment, Lisbon has many highlights and places to visit. Lisbon is quite hilly with several viewpoints located across the city from where you can enjoy stunning views of the city and of the Tagus River. Do visit the Cristo Rei and the Moorish São Jorge Castle for some of the most amazing views of Lisbon.
Enjoy also a melodic and typically Portuguese fado show in one of Alfama's Fado Houses accompanied by an elegant glass of Portugal's outstanding wine. Of course, a trip to Lisbon would not be complete without a taste of its famous pastries, Pastel de Belem and pastel de nata. Lisbon is a city for all the senses.
Porto
The New York Times says: "From its stunning Beaux-Arts station to its cool bars serving Porto's signature drink, this charming city combines the best of old and new." Porto is indeed a city of endless charms that combine a rich history, old buildings covered in colorful azulejos (hand-painted tiles), modern architecture, a picturesque riverfront, and a high-spirited atmosphere that celebrates the joy of life.
Built along the hillsides overlooking the mouth of the Douro river, Porto is a registered UNESCO World Heritage Site, home to the porto wine, produced exclusively on the Douro Valley. With an outstanding urban landscape and a 2,000-year history full of alley-woven medieval design, Porto is the perfect city to wander on foot.
Pack your bags and come travel with us to two incredible European cities!
Choose your stopover city
When do you prefer to stopover?
Select the number of nights in each city
Notice: Estimated price per person based on 2 adults in a double room.
Reward points discount: -$
0
.00
Continue in another device
Trust the Local Experts
Hassle-free Experience
Full Support
Save Time & Money
Frequently Asked Questions
Contact us
Have questions?
Contact our Support Team
Monday to Friday:
09:00 AM
to
06:00 PM
Weekends and Holidays:
Closed