A Taste of Portugal: Traditional Foods in Lisbon
The food scene in Portugal is a delight to every traveler, so much so that Lisbon city has become an increasingly popular destination for foodies traveling from around the globe. But does the capital city live up to all the hype? We can attest that the answer is yes, most definitely. No matter what your taste, you are sure to have a gastronomy discovery as you visit Lisbon, Portugal – a dream destination that will offer a little something delicious for everyone's preferred palate.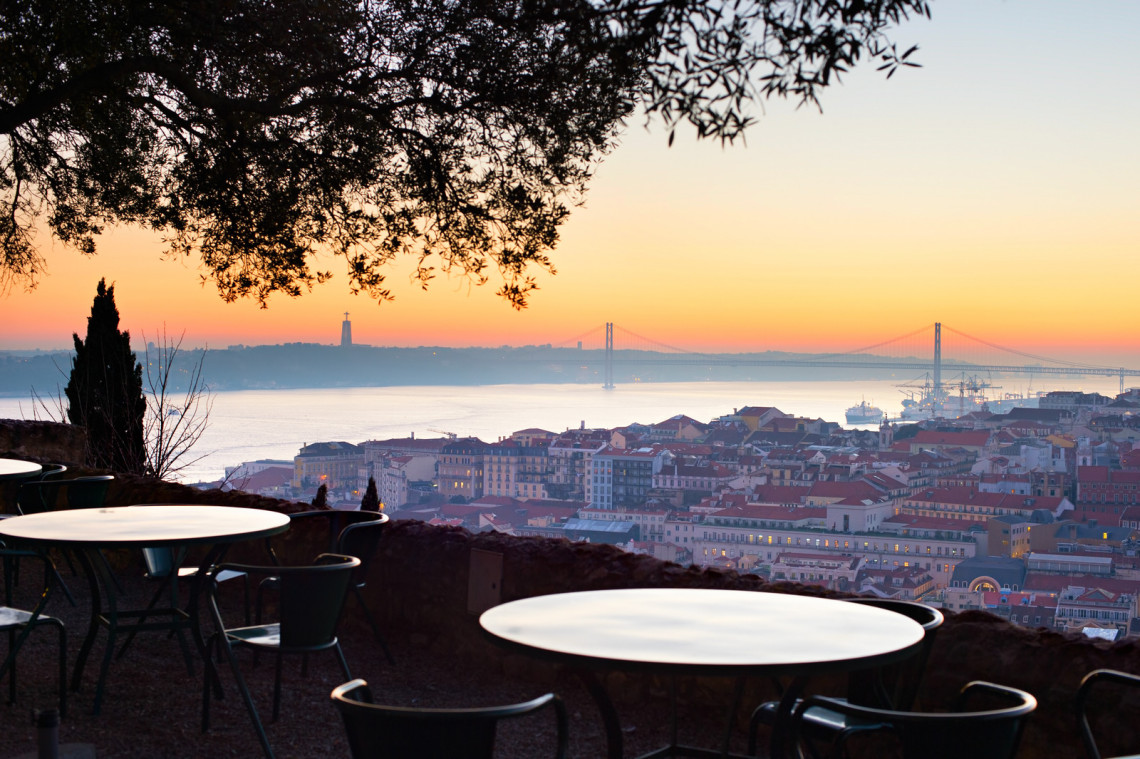 Sampling Lisbon city's traditional food items is like sending your taste buds on their own dream journey, right through the country's iconic cuisine itself, with entrees and side dishes representing every region – from the northern tip to the southwest – by strong unique flavors and only the freshest local ingredients. One grand tour of the local tastes of Lisbon, Portugal is sure to place this cosmopolitan capital at the top of every foodie's travel list.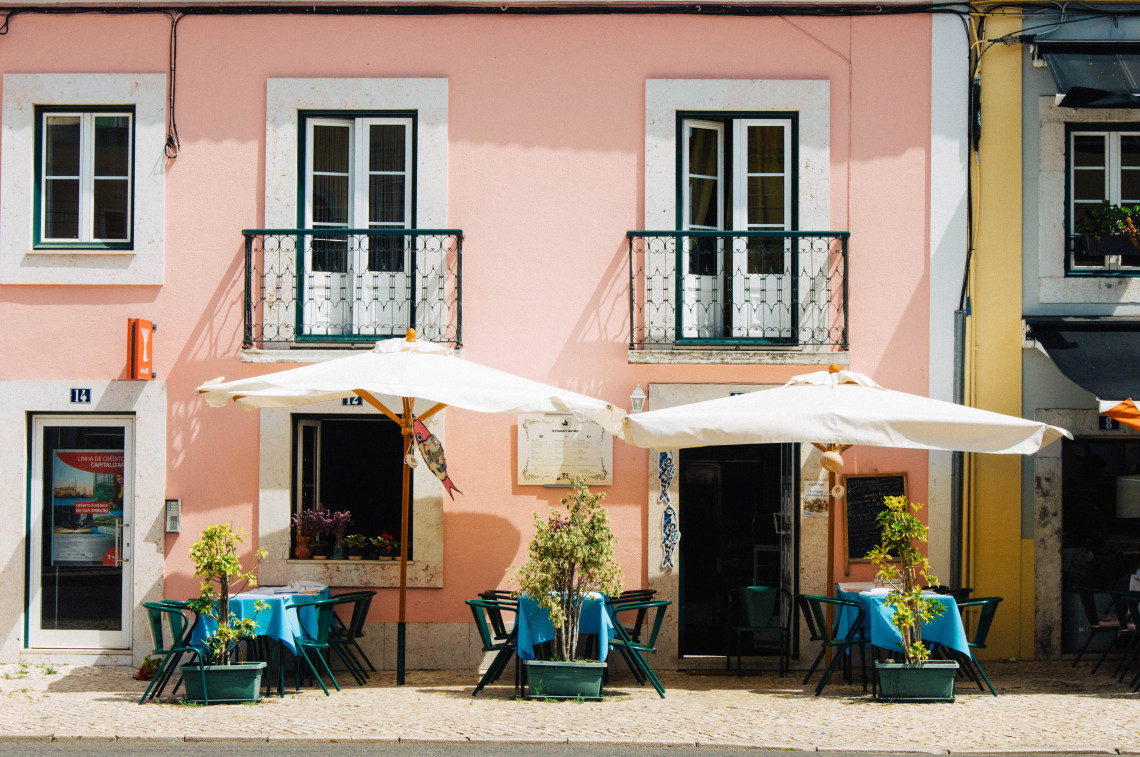 Here are some of our favorite signature dishes and unique local treats that can be found when you visit Lisbon, along with a few of our top traditional Portuguese picks.
Caldo Verde Soup
Portugal's most famous soup, Caldo Verde, is perfect to warm up your stomach any day of the year. It is also the perfect first course to start off a meal during your Lisbon vacation. So, what exactly is Caldo Verde? It is a light soup with shredded Galician kale and spicy flavors from the chorizo, and this Lisbon specialty is usually served accompanied with cornbread and white wine.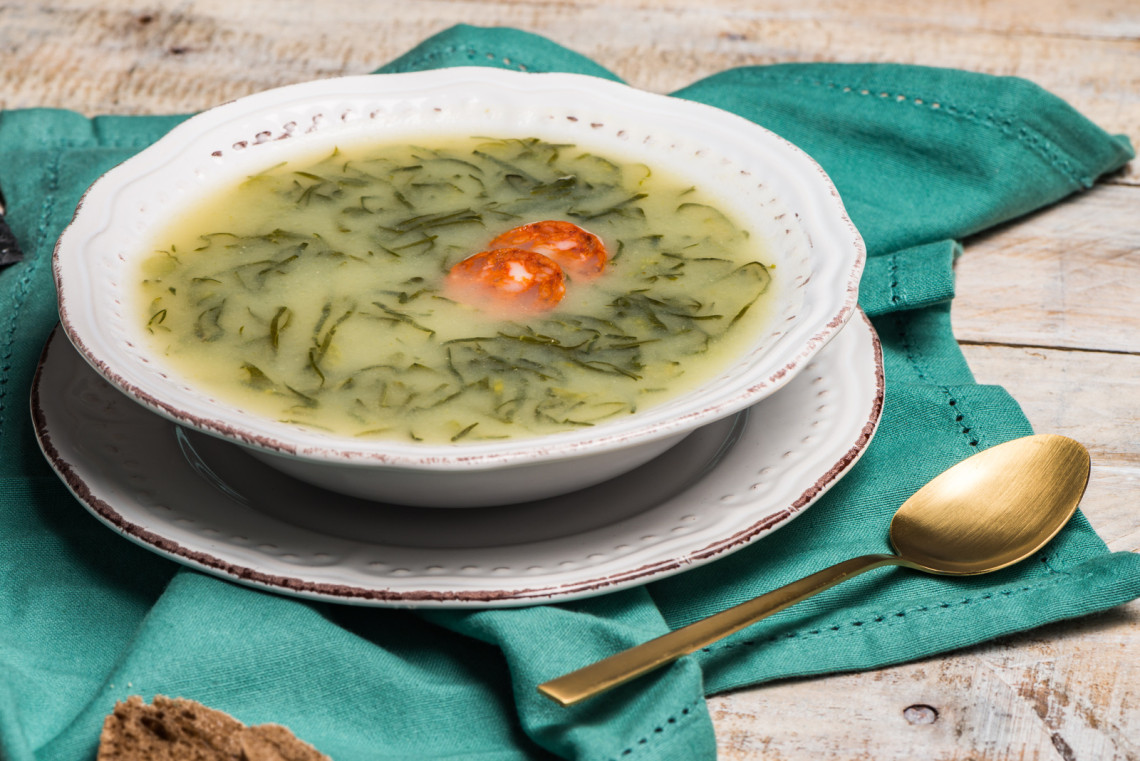 Bacalhau de Natas (Creamy Codfish Casserole)
Bacalhau de Natas is the perfect Sunday comfort food while traveling to Lisbon, Portugal. It's comprised of salted, shredded cod, layered with sliced potatoes and a thick creamy sauce, then flavored with spices that vary depending on who's doing the cooking. This delicious Portuguese dish is then cooked in the oven in a large casserole dish, and often topped with a layer of cheese – the end result of which is absolutely delicious and sure to be a highlight of your Lisbon vacation!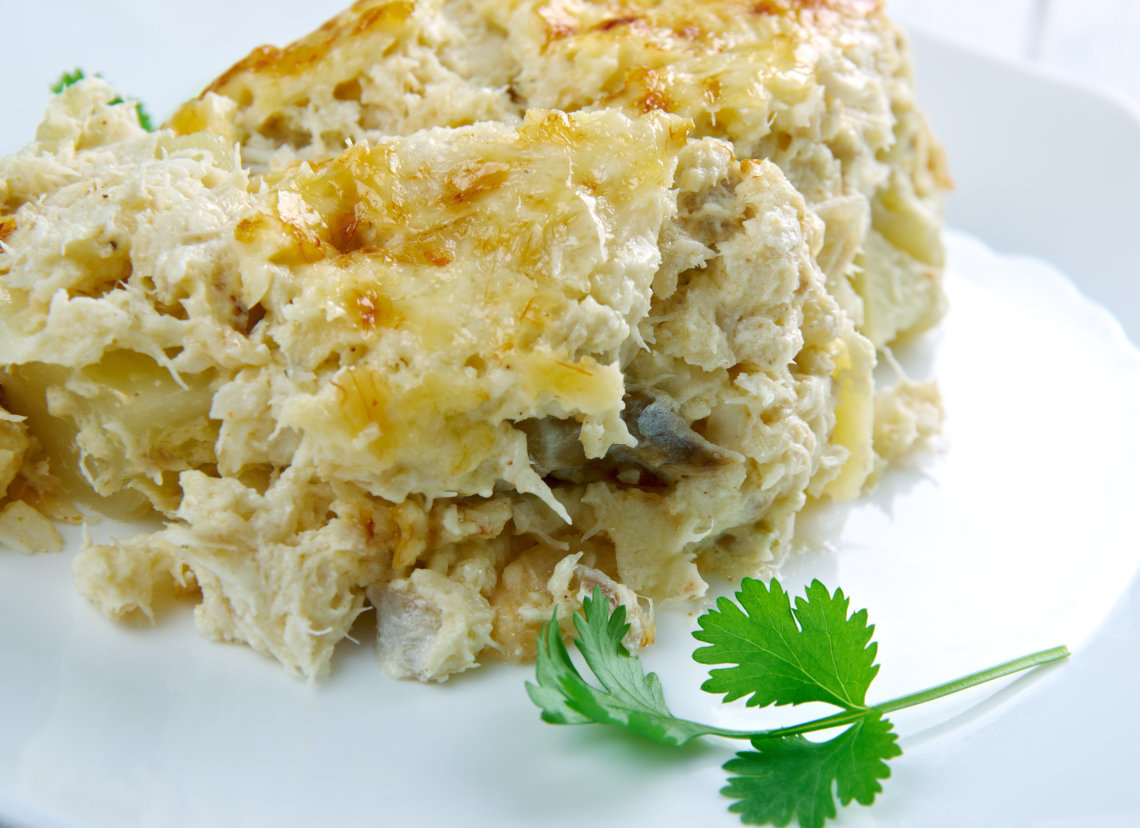 Bacalhau à Brás
This Portuguese family favorite is a real-time saver for on-the-go parents. Quick and simple to prepare, and easy to find on any local restaurant menu during your Lisbon, Portugal travel, bacalhau à brás consists of half-cooked french fries and shredded codfish in a bed of sautéed onions and garlic, which is then mixed with an egg and sprinkled with fresh parsley.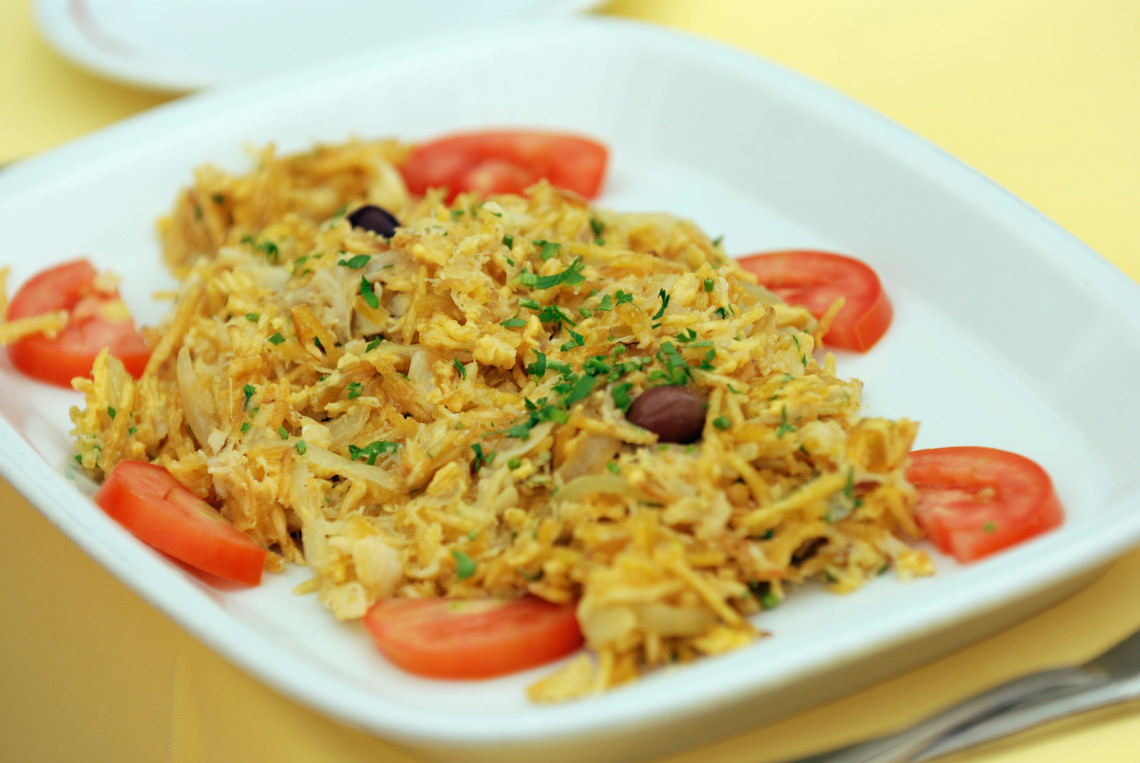 Bolinhos de Bacalhau (Codfish Dumplings)
Throughout Portugal's history, the lower classes did not have much to spare economically, so they had to get creative and reuse any leftover food they had, to never waste a morsel. This is exactly how bolinhos de bacalhau came into being. Starting with leftover codfish, the Portuguese would then add mashed potatoes, herbs, and spices. The bolinho (dumpling) is then made before it's ready to be fried and eaten. Light, beautifully golden, and versatile, this dish can be served as a starter or as a main course accompanied by rice and salad. It is an excellent choice while dining out at a local restaurant as you visit Lisbon, Portugal.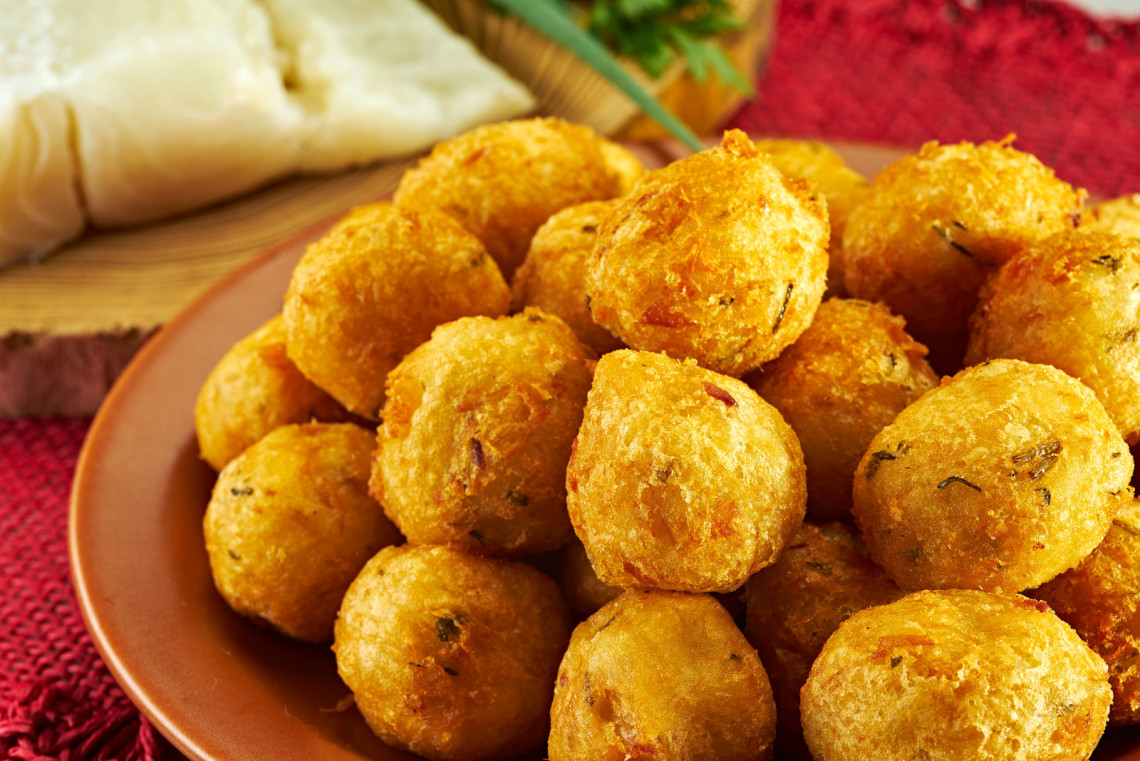 Açorda de Marisco
Açorda is a Portuguese dish consisting of day-old bread mashed up with garlic, cilantro, olive oil, vinegar, and poached eggs. Along the coast, shrimp and other seafood can be added to the dish, while inland, cooks are more likely to throw in pieces of wild game.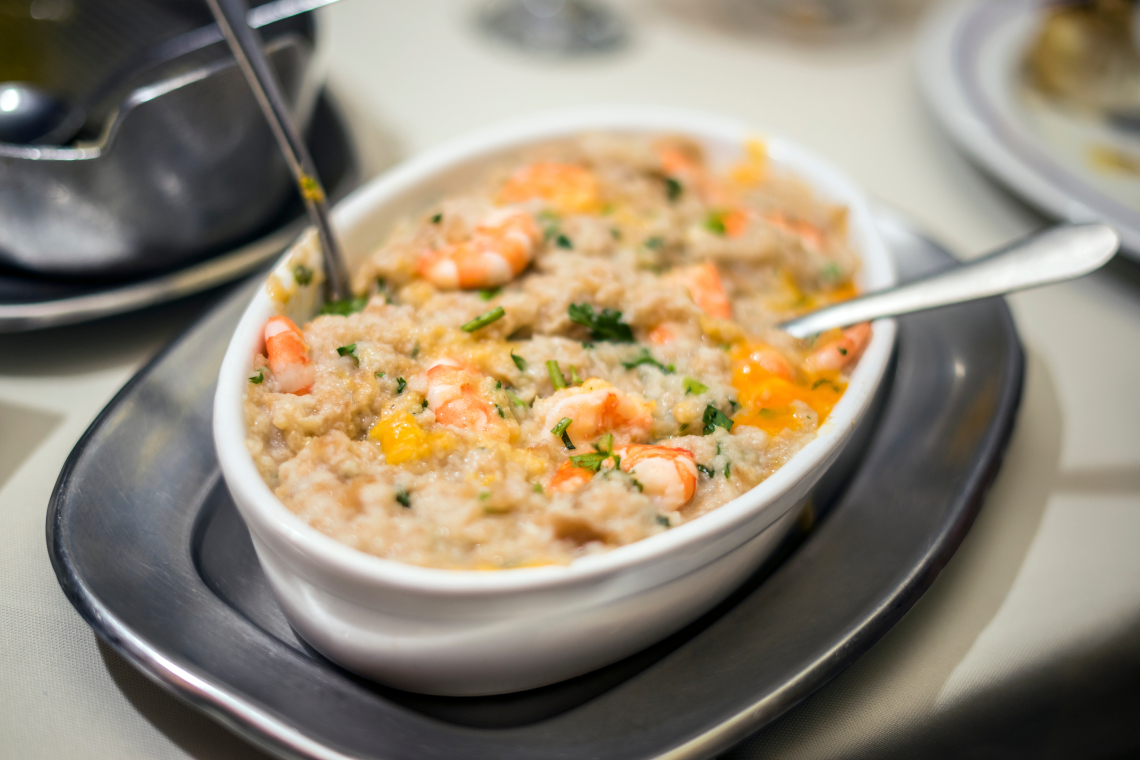 Bifana (Pork Beef Sandwich)
Bifana is the national signature of Portuguese street food -- a pork beef sandwich seasoned with lots of garlic, pepper, and other spices. You could visit Lisbon, Portugal just to taste this emblematic offering and it would be well worth your while!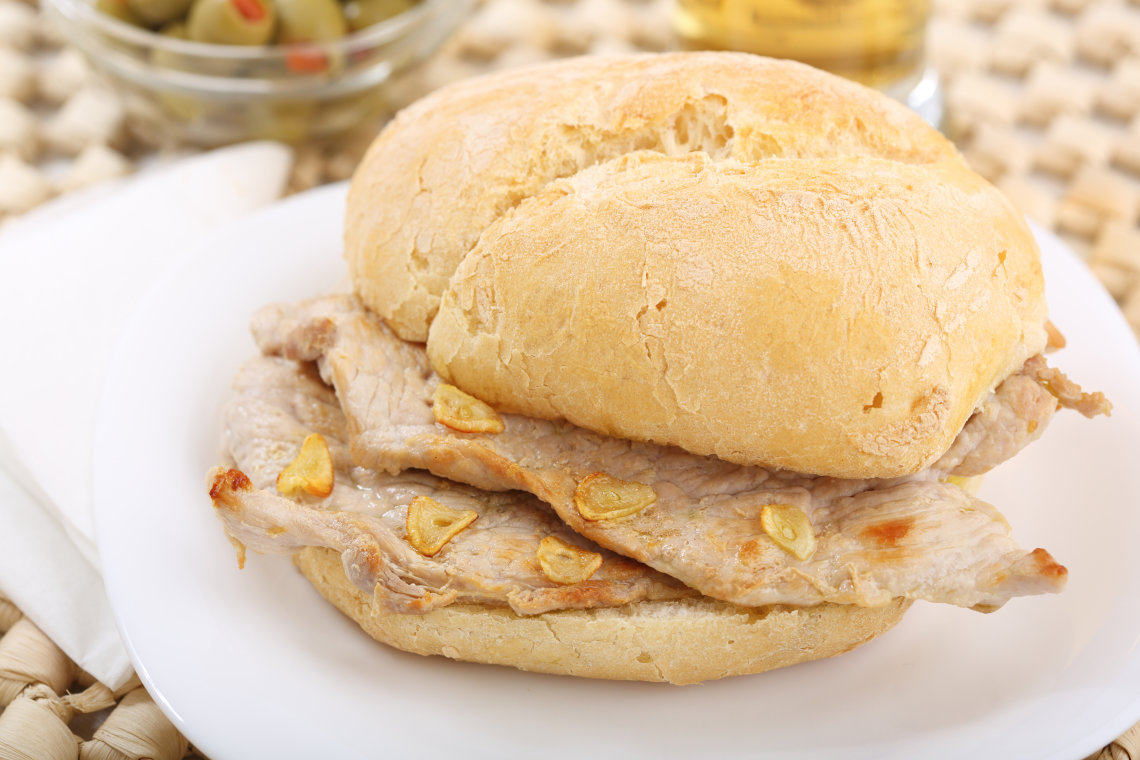 Chouriço, Morcela, and Alheira
Chouriço, morcela, and alheira are 3 different types of Portuguese sausages you will likely find on your Lisbon vacation, which are usually eaten grilled or fried. Chouriço is made with pork meat, while morcela is a blood sausage, and alheira is made from a mixture of poultry, bread, and spices. It may sound like a strange combination, but it's actually very tasty and a must-try for travel to Lisbon.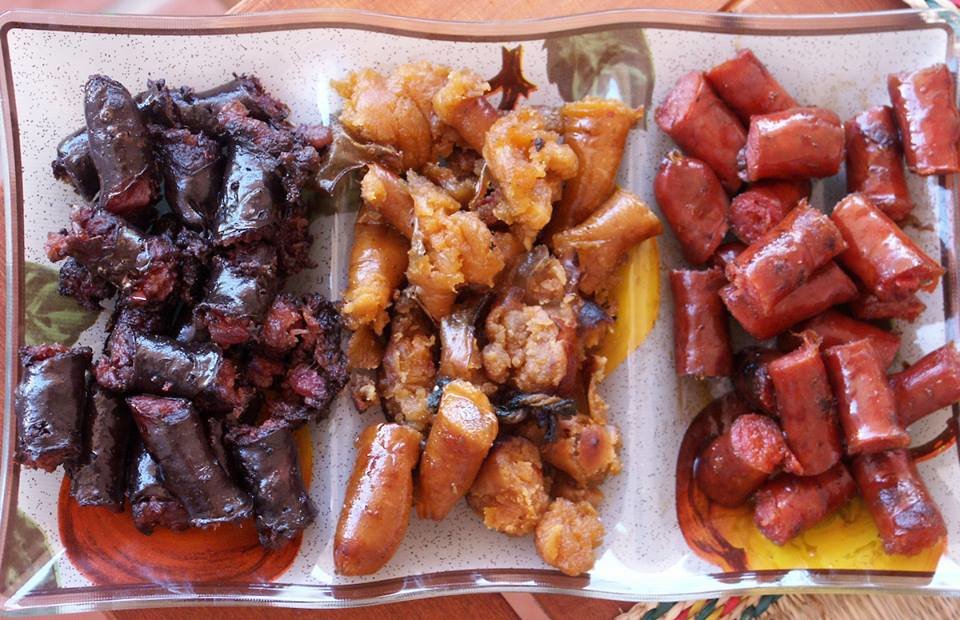 Grilled Limpets "Lapas"
This delicious shellfish can be found both in Madeira and the Azores Islands, Portugal, and the dish is widely considered a specialty of the whole country. Similar to clams, but slightly chewier, lapas are served on a hot skillet and covered in garlic, butter, lemon, and sometimes pepper. So, if a Portuguese island archipelago is also on your itinerary aside from travel to Lisbon, sampling lapas are an absolute must!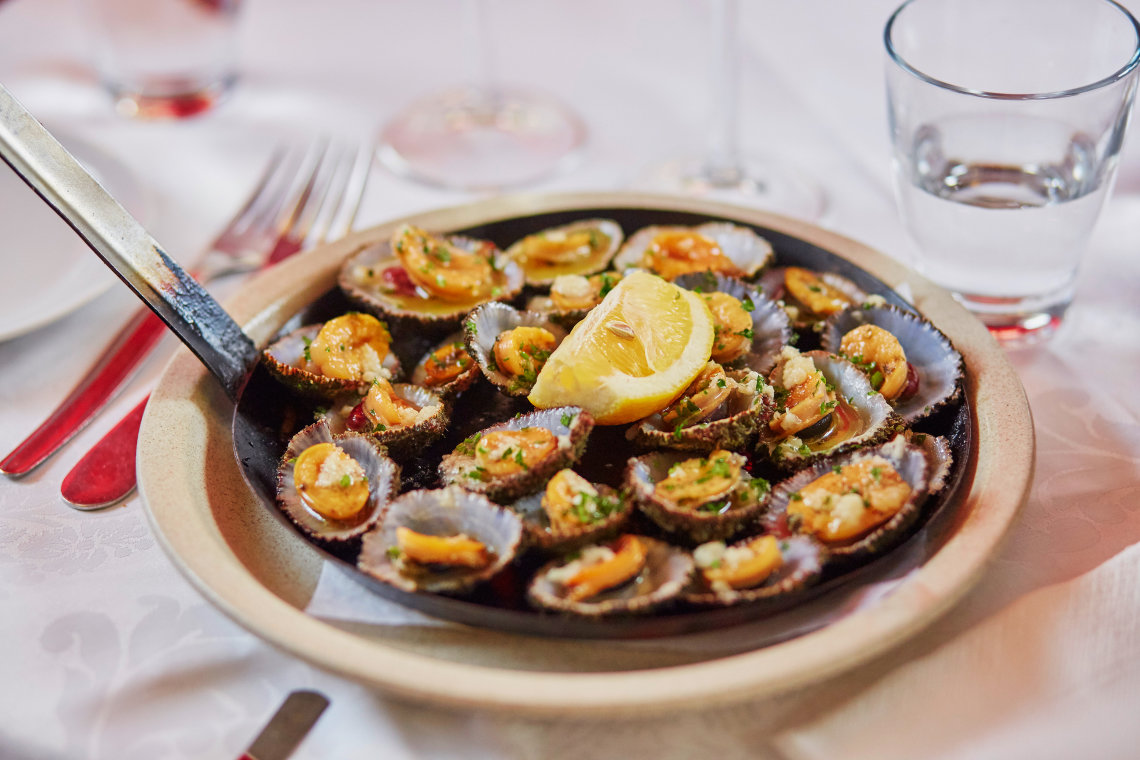 Grilled Sardines
The smell of grilled sardines on the streets of Lisbon, Portugal usually means that it's time for the Santos Populares celebrations, and that summer has just arrived. Traditionally in Portugal, these sardines are grilled, simply seasoned with salt, and served with a slice of cornbread.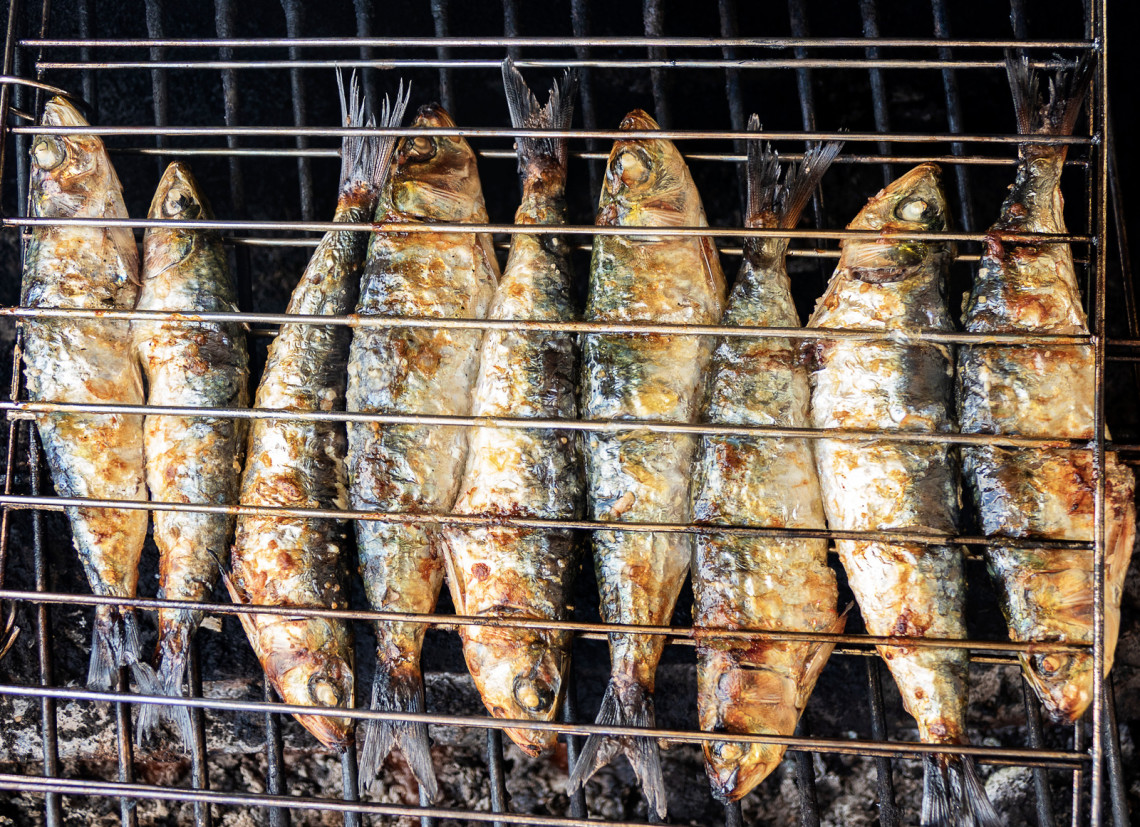 Fried Mackerel "Chicharro"
Chicharros are a local favorite in Lisbon, Portugal, and across the nation. The traditional Portuguese way to cook mackerel is to batter-fry them, then eat the whole fishtail, head, bones, and all! Be brave and give it a try during your next trip to Lisbon! When ordering from a local restaurant or at a local home, you will often see the slightly sweet fish served with boiled potatoes or tasty tomato rice.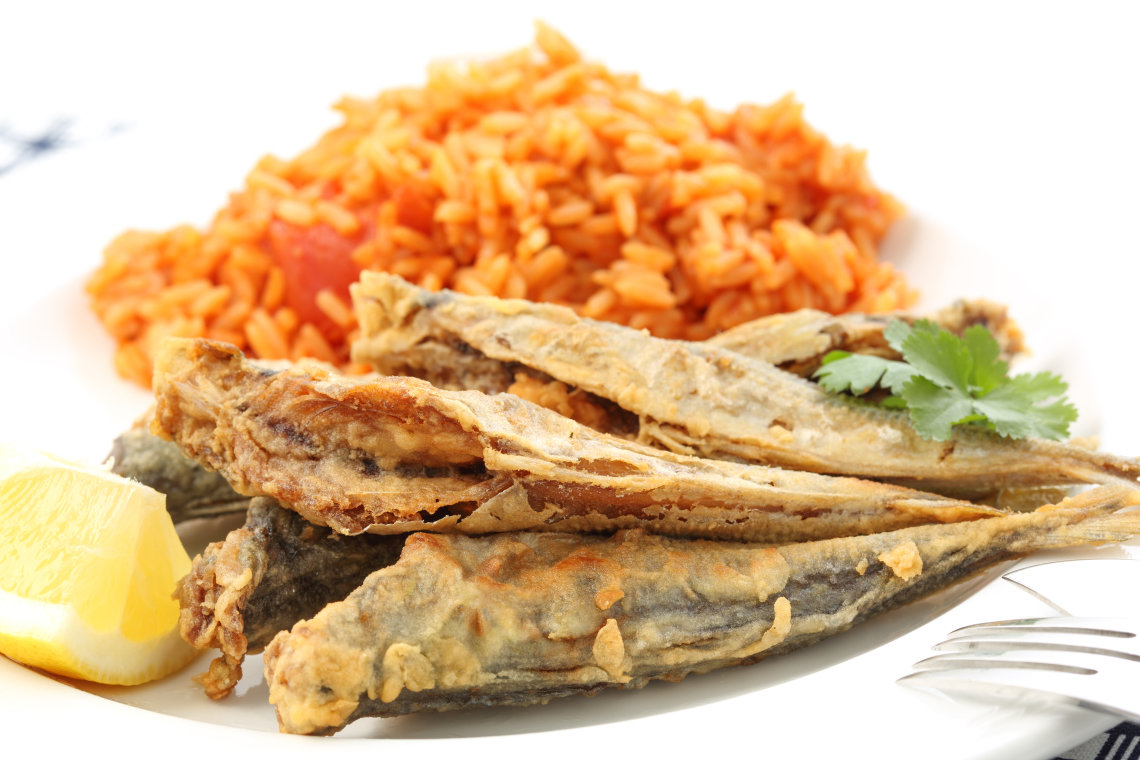 Amêijoas à Bulhão Pato (Clams)
A delicious traditional Portuguese clam dish, this delicacy starts with sautéed onions, garlic, and a little bit of cilantro, before clams are added. To finish off this heavenly mix of flavors, white wine is added, and you cook everything together until the clams open up on their own. Insert chef's kiss here… because this dish is the winner for your Lisbon, Portugal vacation menu!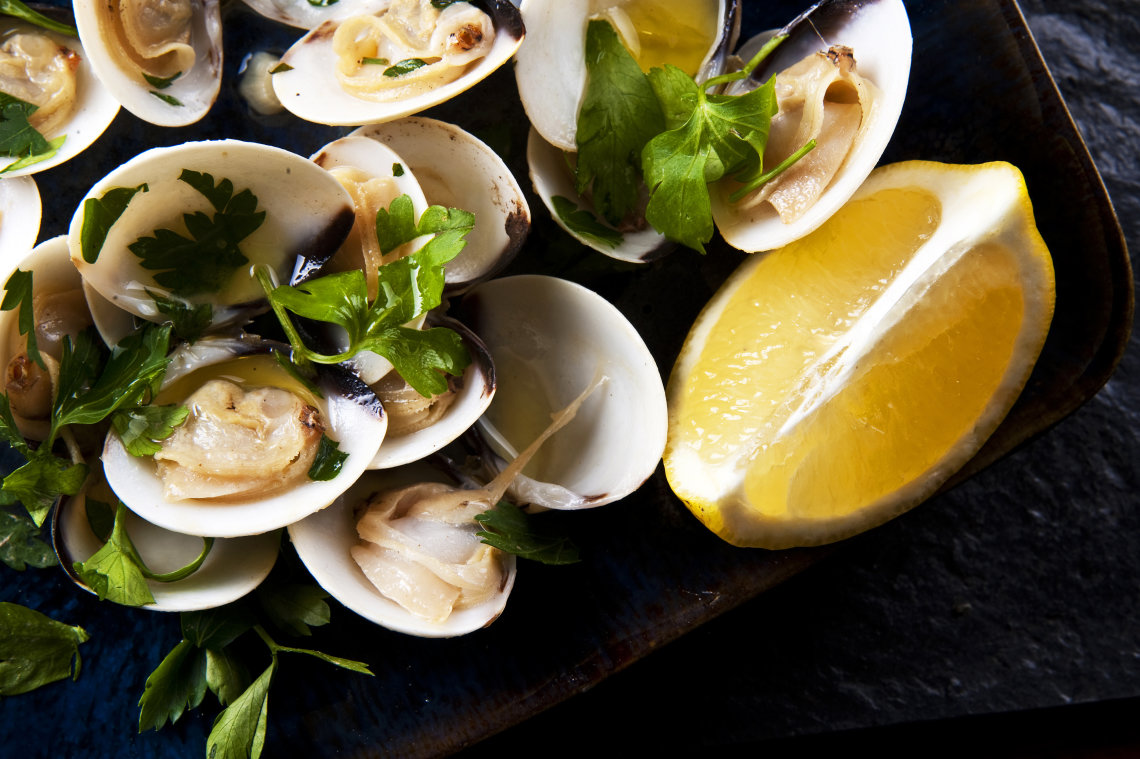 Francesinhas
Even though francesinhas is an original delight from Porto, Portugal, it is also a very common dish served in Lisbon. So, what's a francesinha? It is actually a pork sandwich that's layered with sausages, ham, and cheese, and served with a very special sauce that has been simmered to perfection for hours. All of this is topped with a fried egg and served over a bed of warm french fries for a mouthwatering masterpiece.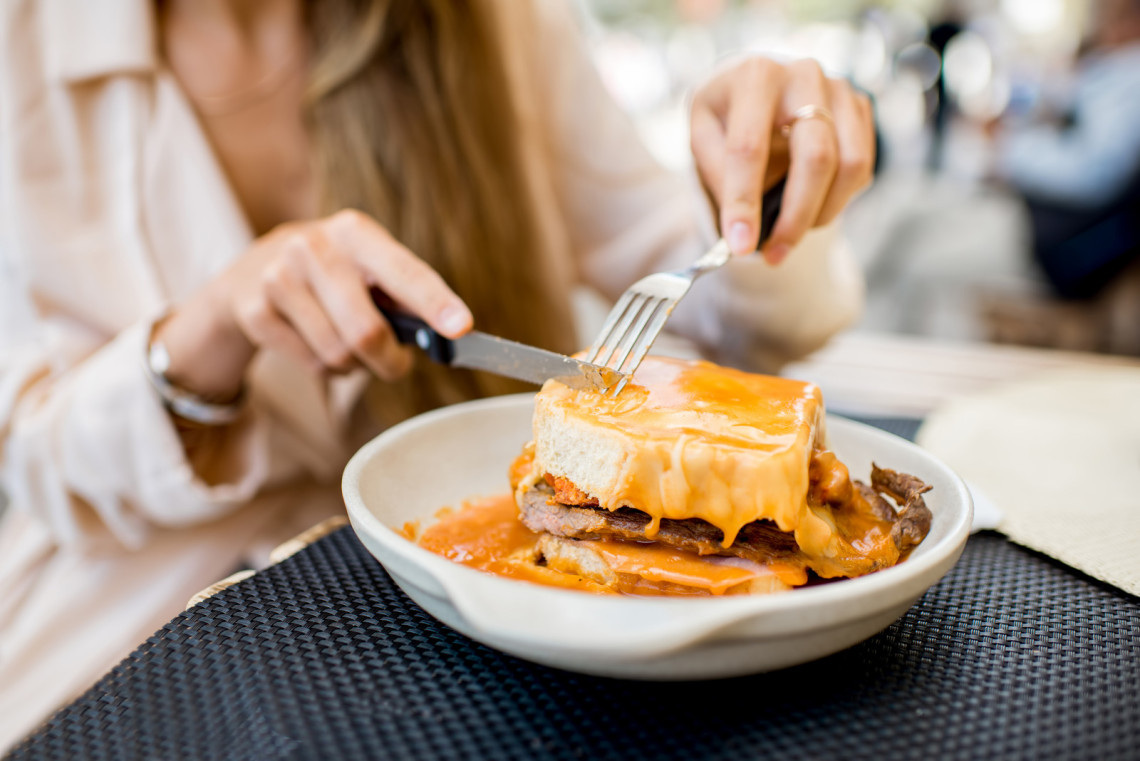 Octopus
For octopus lovers out there, you are in for a treat when ordering this item from a Lisbon, Portugal menu. How do Lisbon locals prepare this delicacy? First, the octopus is boiled, and then it is roasted in the oven. Its tentacles are seasoned with lots of garlic and olive oil, and it comes out of the oven super crispy and tender. Polvo à Lagareiro – a famed and beloved octopus dish in Lisbon, Portugal – is served with a side of mashed potatoes and garlic, and topped off with fresh parsley or cilantro.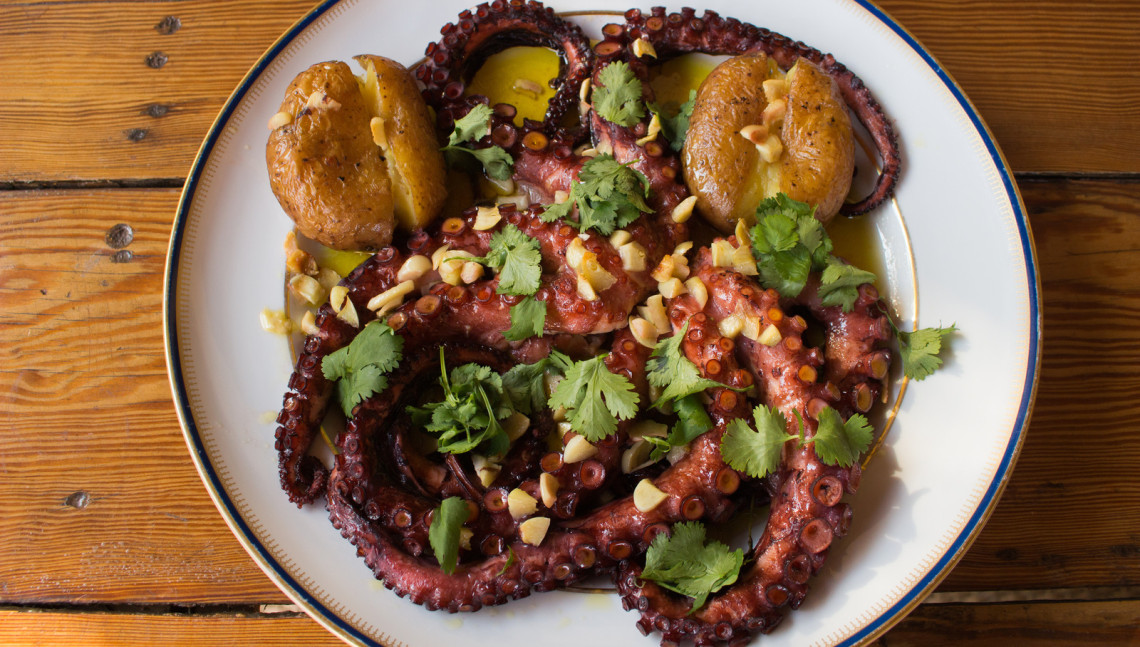 Cataplana de Peixe
The Cataplana is actually the name of the pot this yummy dish is cooked in. In this case, made with Peixe (fish). Simply prepared, the cooking process used by the cataplana prevents the loss of the ingredients' aromas, ensuring full and excellent flavor. It is most often served with white rice or boiled potatoes.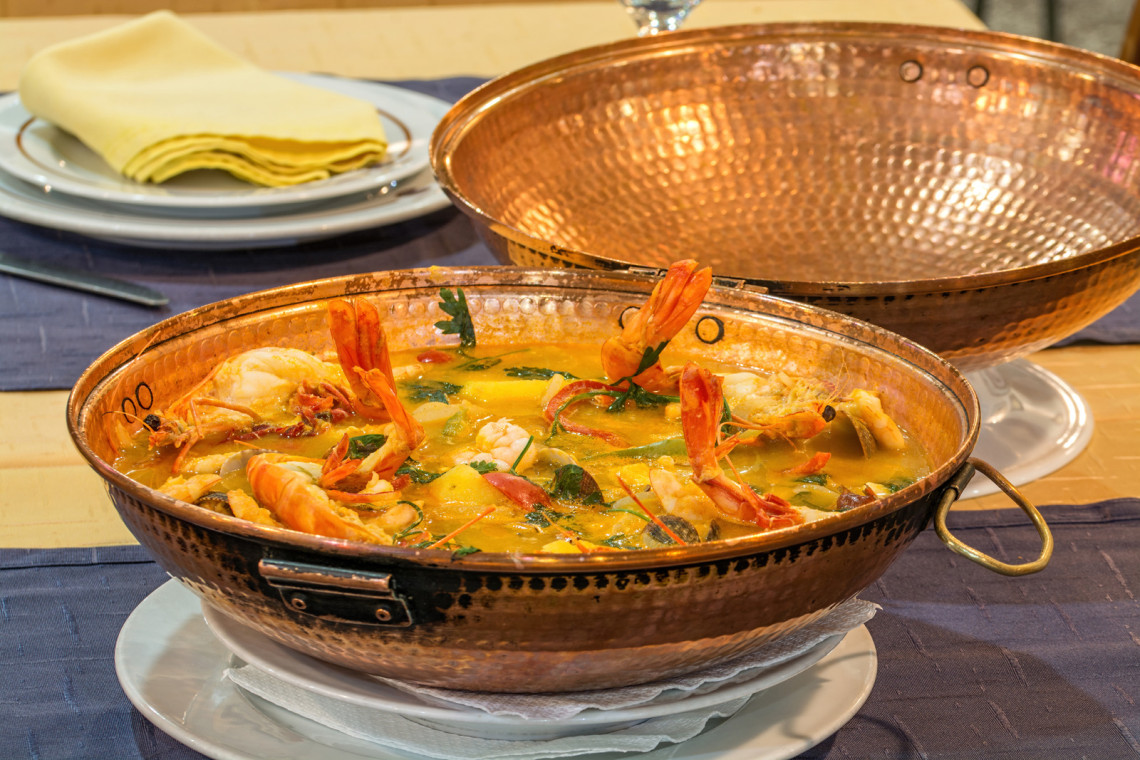 Wine
In a country where wine is an attraction in itself, enjoying a few glasses of Portuguese vino is mandatory whether you're finding yourself on vacation in the Douro Valley or traveling to Lisbon. The great news is that wine bars are lively in both places, and can especially be found all over the capital city! So, drink up!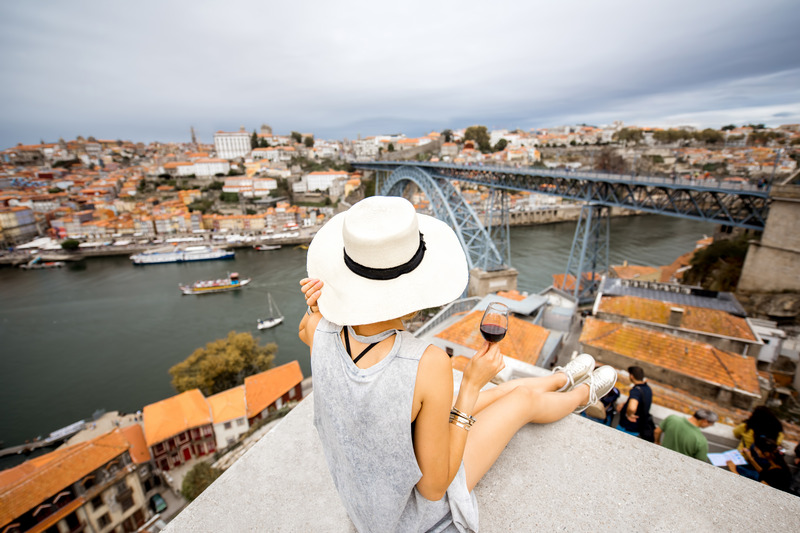 Travesseiro de Sintra
A delicious dessert-type sweet made from puff pastry and filled with an egg and almond cream before being dusted in sugar, travesseiros are originated in a now famous pastry house in Sintra named ''A Piriquita'', which opened in 1862 when King D.Carlos I urged the owners of the bakery to produce this delight that he personally loved to eat while spending his summers in Sintra.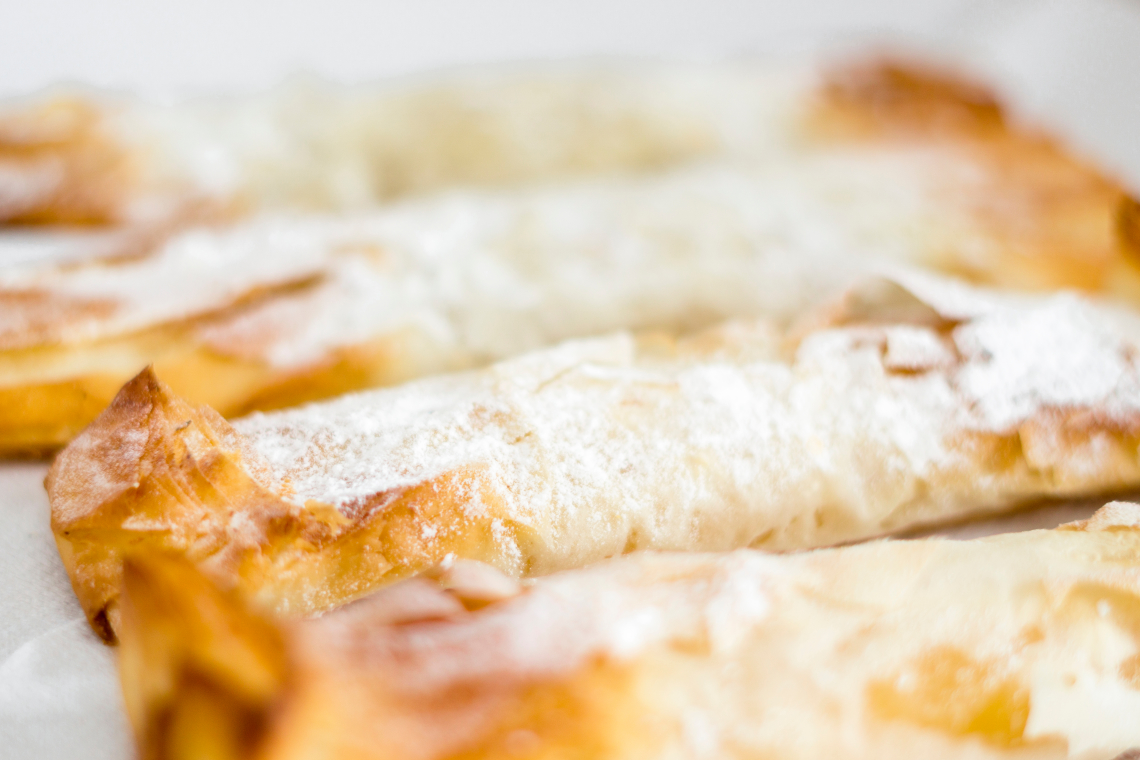 Pastéis de Belém
The delicious Pastéis de Belém are widely recognized as the most authentic Portuguese version of the custard tart (pastél de Nata). Once you visit Lisbon and peruse the menus yourself, you will undoubtedly find that Portugal clearly has a sweet tooth, and this is the unofficial national favorite! Fun fact: the Pastéis de Belém recipe is 300 years old, and was first created by monks living in Lisbon's Jerónimos Monastery.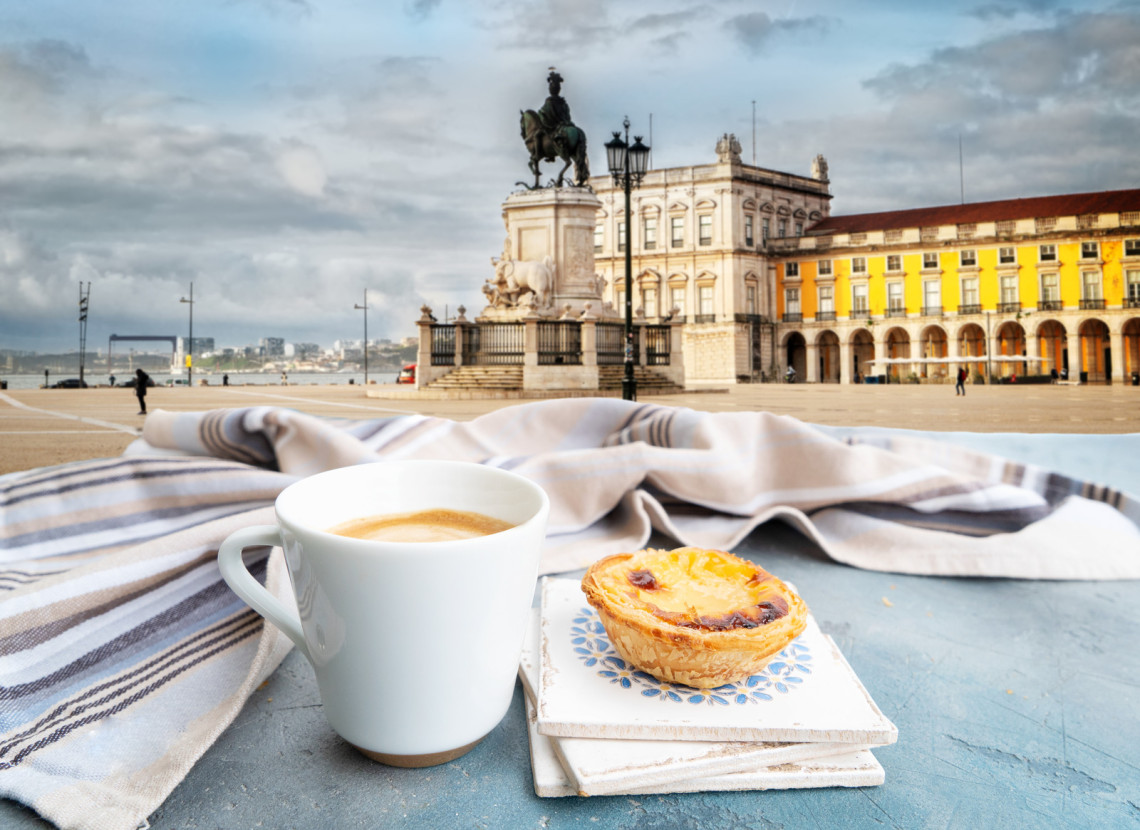 In fact, the monastery itself is now an official UNESCO World Heritage Site and well worth a visit. The monks initially started selling these custard tarts out of necessity, in order to fund and support the monastery, which ended up having to close in 1834. Luckily, the recipe didn't get lost, and it was sold to the owners of Fábrica de Pastéis de Belém, which opened in 1837 and is now one of the most popular tourist spots in all of the capital city of Lisbon. Conveniently, the shop and the monastery are only 3 minutes apart, so make sure you get a taste of both as you visit Lisbon!
Ovos Moles de Aveiro
Traditionally attributed to Portugal's Aveiro area, ovos moles can also be found throughout the capital city of Lisbon, as they are a cherished part of the country's staple pastry collection. The sweet treats are made by adding egg yolk to the sugar syrup and then wrapping that mix into a thin pastry before covering it with sugar syrup or white chocolate.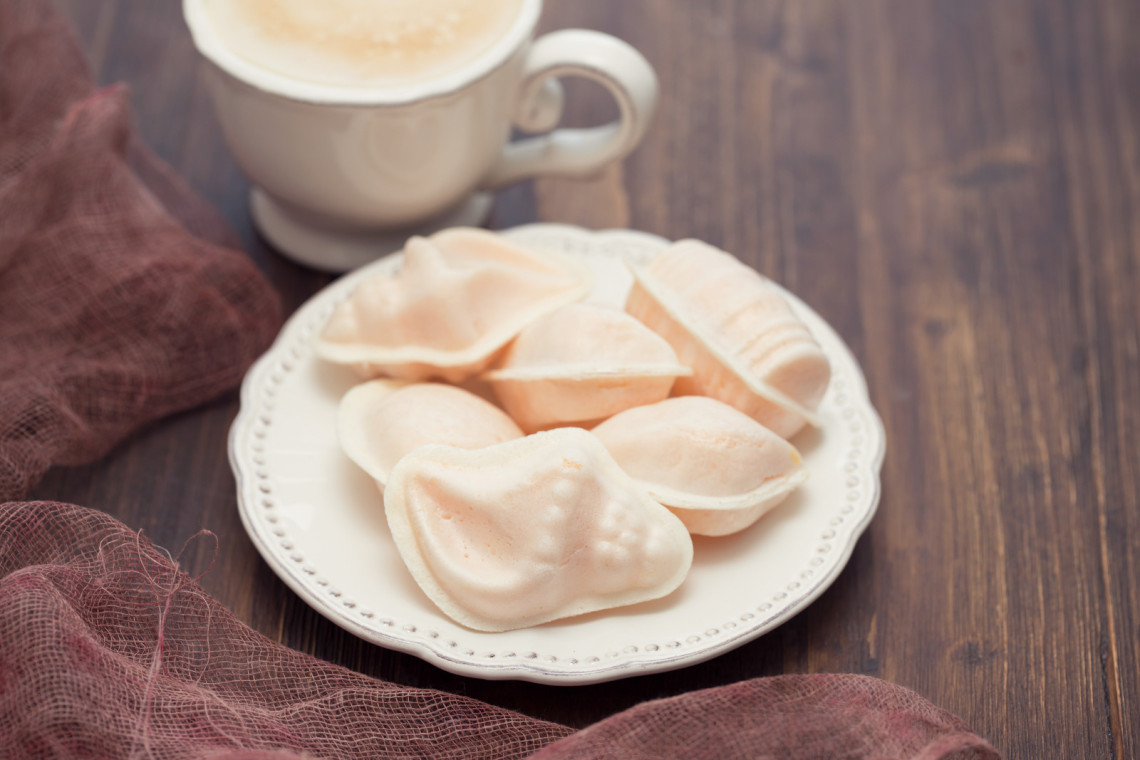 Bolas de Berlim
The Portuguese version of donuts, grabbing some bolas de berlim makes any Lisbon, Portugal morning better during your dream vacay. What you can expect is fried dough rolled in sugar, and filled with ovos moles (yes, just as described above!). Bolas de Berlim are usually sold at the beach by a seller who passes by screaming: ''Olha a Bola de Berlim!'' You could kind of call it a similar interaction as the hot dog and peanuts or popcorn vendor at American baseball games! Either way, it is a fun and delicious treat to enjoy on your travel to Lisbon.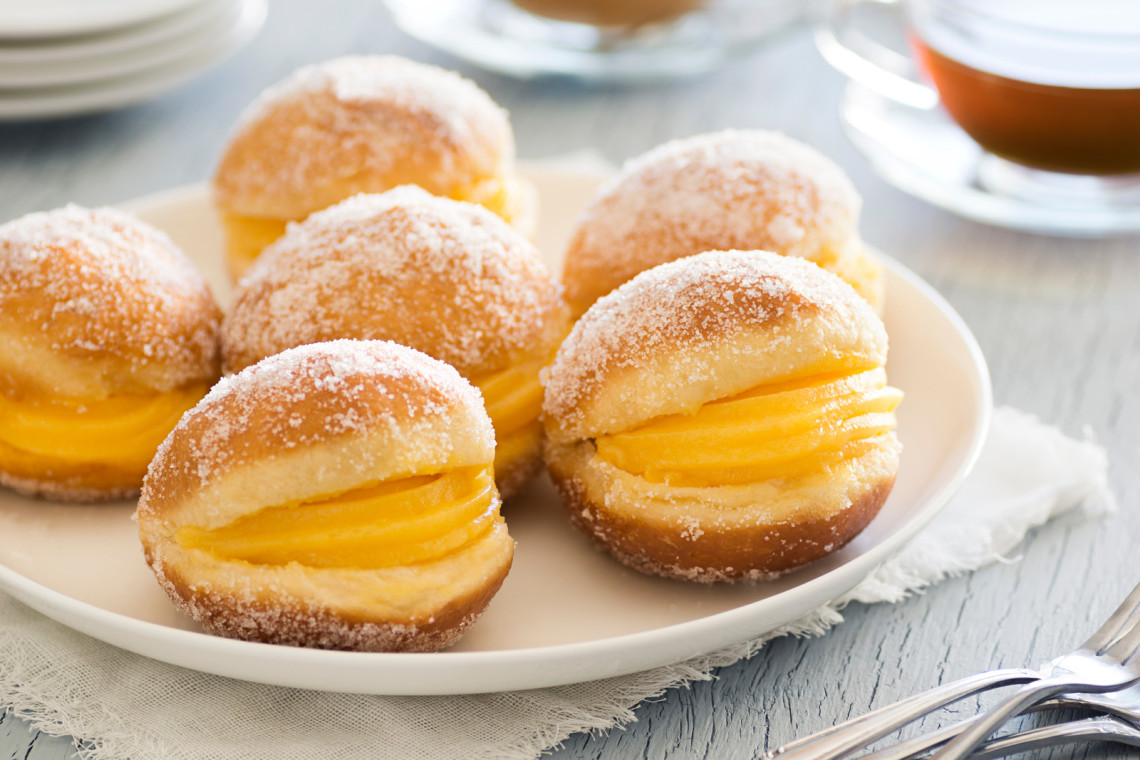 Lisbon Tastes Are More Accessible Than Ever
After reading this article, you are surely jonesing to sample all of these amazing Lisbon foods and drinks for yourself. The great news is that it is now easier than ever to fly to Lisbon and make your gourmet dreams come true, with direct flights to Lisbon airport operating from numerous cities across Europe and beyond. In fact, direct flight options (such as JFK to Lisbon and Toronto to Lisbon) are now newly available from North America, too!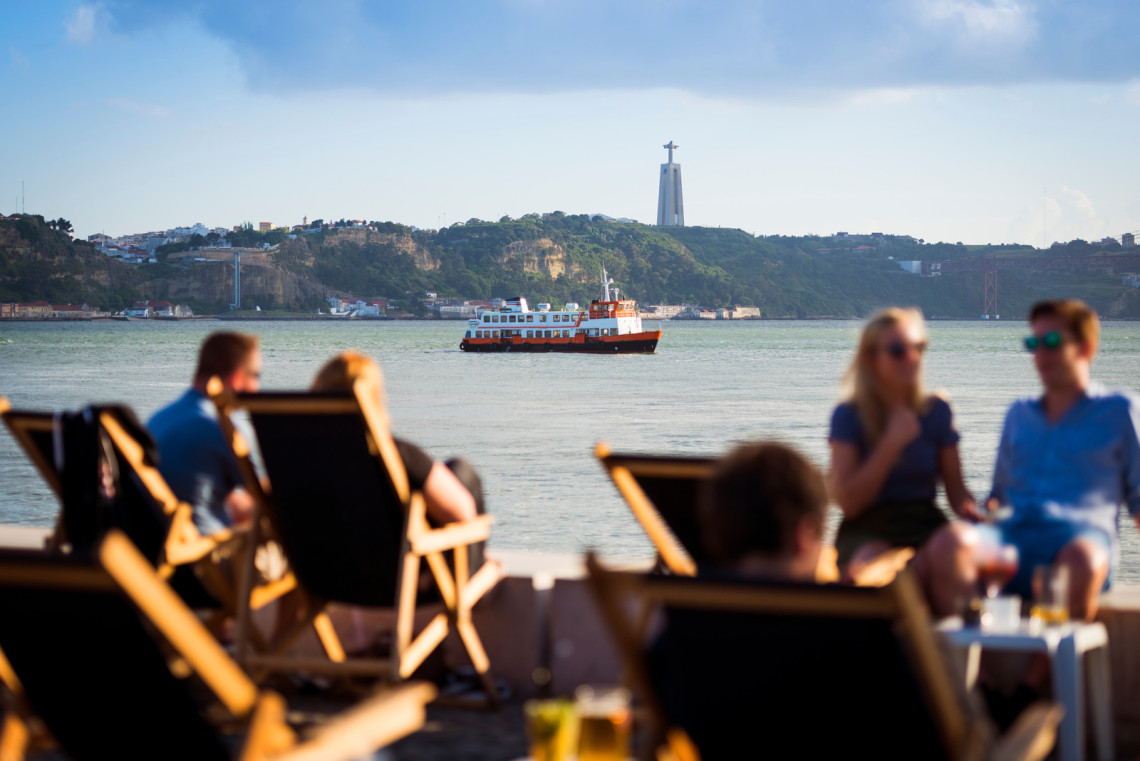 How About a Lisbon Food Tour, Or More?
And when it comes to planning your gourmet Lisbon escape, why not take a food tour? We at Portugal Getaways can help you with all of that and more, leaving you free to let someone else handle all the pesky details, and you just come along for the ride, tasting and savoring all the gastronomical delights that make Portugal's capital city such a special — and exquisitely tasty — gem!