Boat Tours: Coastal Cruise
Location: Algarve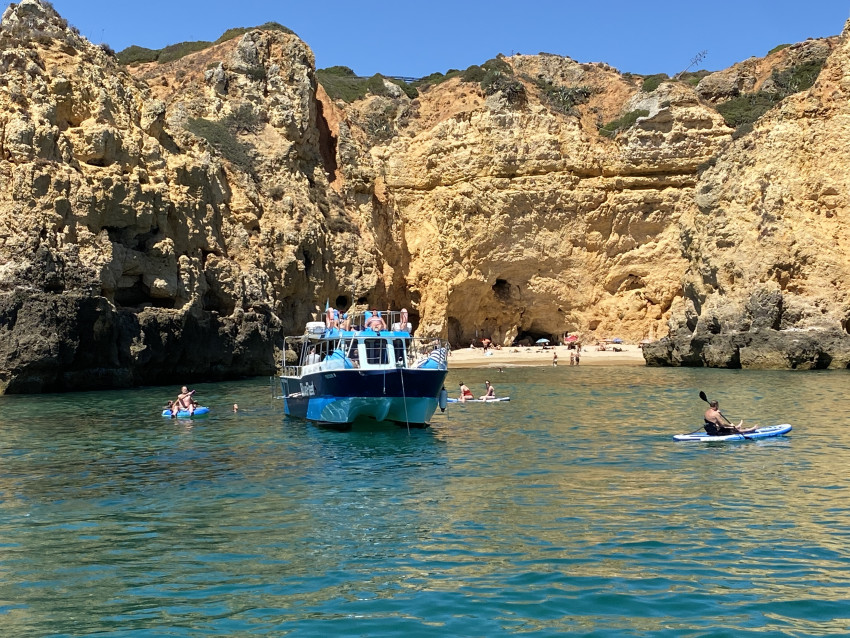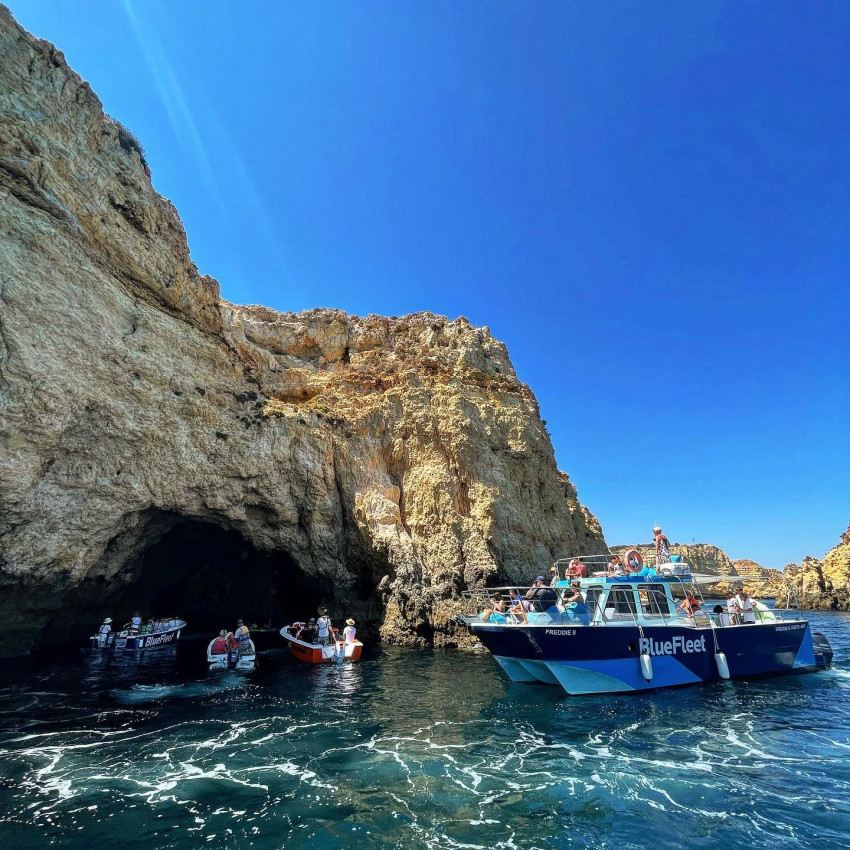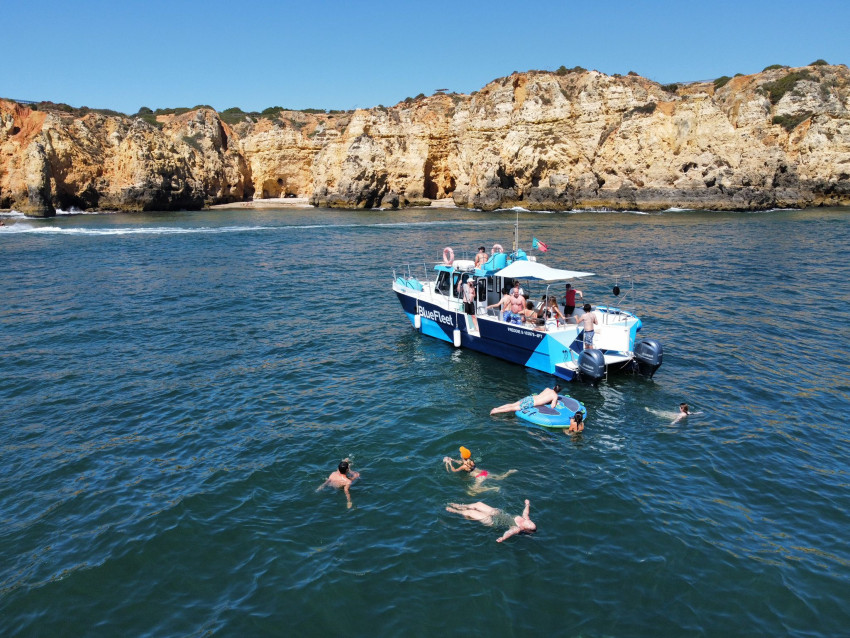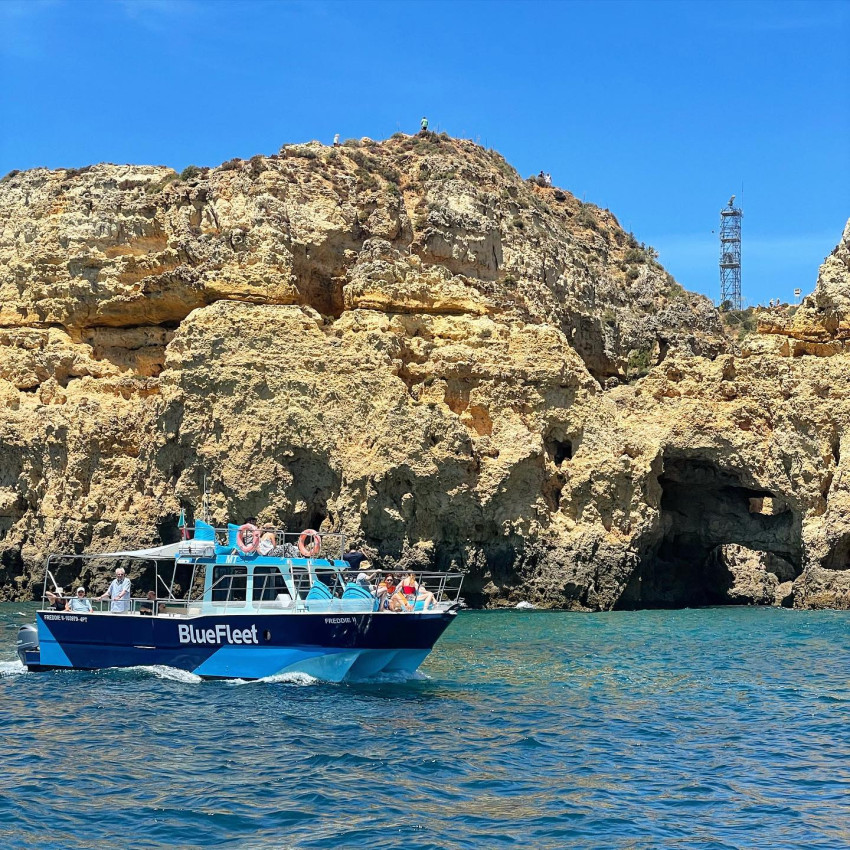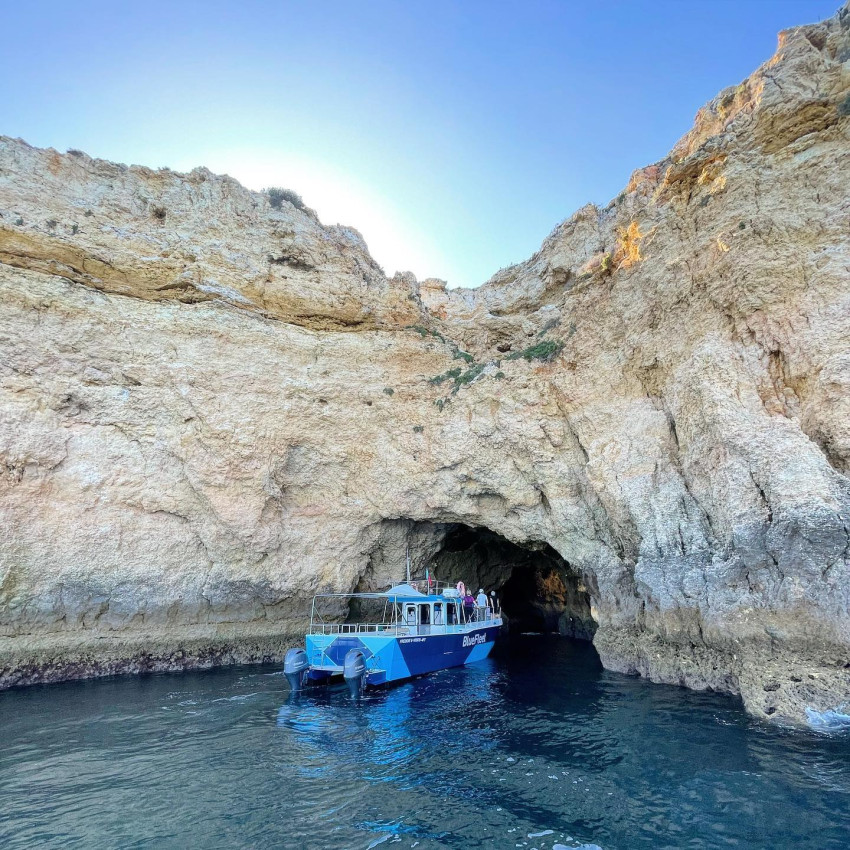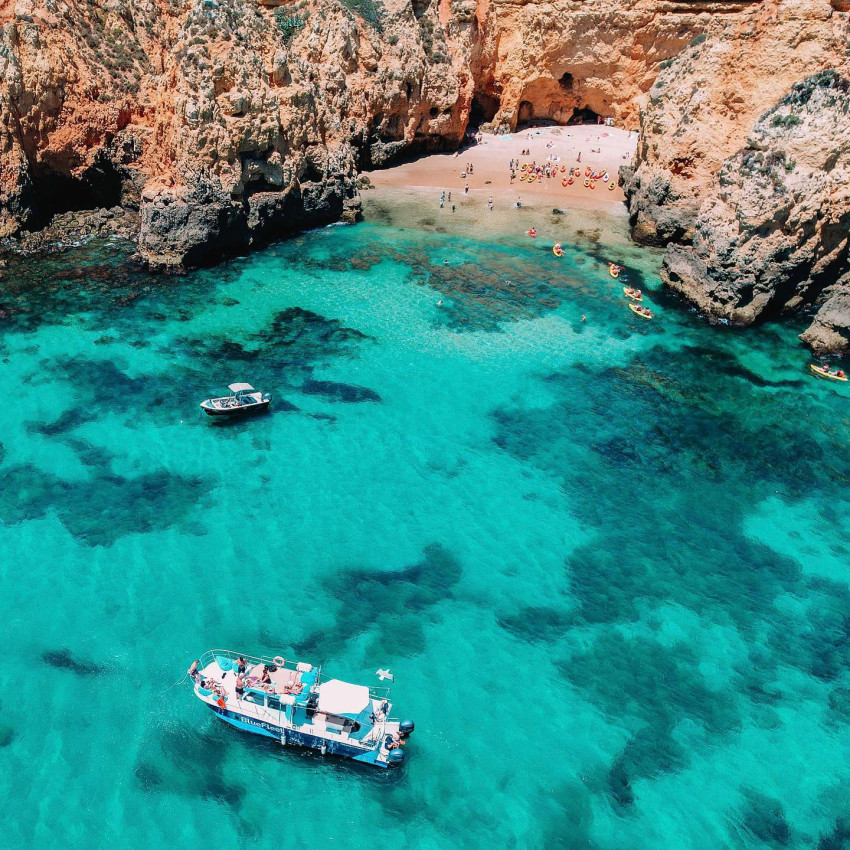 Choose your schedule
02:30 PM - 04:00 PM
£51.99
Choose your schedule
02:30 PM - 04:00 PM
£51.99
Choose your schedule
02:30 PM - 04:00 PM
£51.99
Choose your schedule
02:30 PM - 04:00 PM
£51.99
Choose your schedule
02:30 PM - 04:00 PM
£51.99
Choose your schedule
02:30 PM - 04:00 PM
£51.99
Choose your schedule
02:30 PM - 04:00 PM
£51.99
Choose your schedule
02:30 PM - 04:00 PM
£51.99
Choose your schedule
02:30 PM - 04:00 PM
£51.99
Choose your schedule
02:30 PM - 04:00 PM
£51.99
Choose your schedule
02:30 PM - 04:00 PM
£51.99
Choose your schedule
02:30 PM - 04:00 PM
£51.99
Choose your schedule
02:30 PM - 04:00 PM
£51.99
Choose your schedule
02:30 PM - 04:00 PM
£51.99
Choose your schedule
02:30 PM - 04:00 PM
£51.99
Choose your schedule
02:30 PM - 04:00 PM
£51.99
Choose your schedule
02:30 PM - 04:00 PM
£51.99
Choose your schedule
02:30 PM - 04:00 PM
£51.99
Choose your schedule
02:30 PM - 04:00 PM
£51.99
Choose your schedule
02:30 PM - 04:00 PM
£51.99
Choose your schedule
02:30 PM - 04:00 PM
£51.99
Choose your schedule
02:30 PM - 04:00 PM
£51.99
Choose your schedule
02:30 PM - 04:00 PM
£51.99
Choose your schedule
02:30 PM - 04:00 PM
£51.99
Choose your schedule
02:30 PM - 04:00 PM
£51.99
Choose your schedule
02:30 PM - 04:00 PM
£51.99
Choose your schedule
02:30 PM - 04:00 PM
£51.99
Choose your schedule
02:30 PM - 04:00 PM
£51.99
Choose your schedule
02:30 PM - 04:00 PM
£51.99
Choose your schedule
02:30 PM - 04:00 PM
£51.99
Choose your schedule
02:30 PM - 04:00 PM
£51.99
Choose your schedule
02:30 PM - 04:00 PM
£51.99
Choose your schedule
02:30 PM - 04:00 PM
£51.99
Choose your schedule
02:30 PM - 04:00 PM
£51.99
Choose your schedule
02:30 PM - 04:00 PM
£51.99
Choose your schedule
02:30 PM - 04:00 PM
£51.99
Choose your schedule
02:30 PM - 04:00 PM
£51.99
Choose your schedule
02:30 PM - 04:00 PM
£51.99
Choose your schedule
02:30 PM - 04:00 PM
£51.99
Choose your schedule
02:30 PM - 04:00 PM
£51.99
Choose your schedule
02:30 PM - 04:00 PM
£51.99
Choose your schedule
02:30 PM - 04:00 PM
£51.99
Choose your schedule
02:30 PM - 04:00 PM
£51.99
Choose your schedule
02:30 PM - 04:00 PM
£51.99
Choose your schedule
02:30 PM - 04:00 PM
£51.99
Choose your schedule
02:30 PM - 04:00 PM
£51.99
Choose your schedule
02:30 PM - 04:00 PM
£51.99
Choose your schedule
02:30 PM - 04:00 PM
£51.99
Choose your schedule
02:30 PM - 04:00 PM
£51.99
Choose your schedule
02:30 PM - 04:00 PM
£51.99
Choose your schedule
02:30 PM - 04:00 PM
£51.99
Choose your schedule
02:30 PM - 04:00 PM
£51.99
Choose your schedule
02:30 PM - 04:00 PM
£51.99
Choose your schedule
02:30 PM - 04:00 PM
£51.99
Choose your schedule
02:30 PM - 04:00 PM
£51.99
Choose your schedule
02:30 PM - 04:00 PM
£51.99
Choose your schedule
02:30 PM - 04:00 PM
£51.99
Choose your schedule
02:30 PM - 04:00 PM
£51.99
Choose your schedule
02:30 PM - 04:00 PM
£51.99
Choose your schedule
02:30 PM - 04:00 PM
£51.99
Choose your schedule
02:30 PM - 04:00 PM
£51.99
Choose your schedule
02:30 PM - 04:00 PM
£51.99
Choose your schedule
02:30 PM - 04:00 PM
£51.99
Choose your schedule
02:30 PM - 04:00 PM
£51.99
Choose your schedule
02:30 PM - 04:00 PM
£51.99
Choose your schedule
02:30 PM - 04:00 PM
£51.99
Choose your schedule
02:30 PM - 04:00 PM
£51.99
Choose your schedule
02:30 PM - 04:00 PM
£51.99
Choose your schedule
02:30 PM - 04:00 PM
£51.99
Choose your schedule
02:30 PM - 04:00 PM
£51.99
Choose your schedule
02:30 PM - 04:00 PM
£51.99
Choose your schedule
02:30 PM - 04:00 PM
£51.99
Choose your schedule
02:30 PM - 04:00 PM
£51.99
Choose your schedule
02:30 PM - 04:00 PM
£51.99
Choose your schedule
02:30 PM - 04:00 PM
£51.99
Choose your schedule
02:30 PM - 04:00 PM
£51.99
Choose your schedule
02:30 PM - 04:00 PM
£51.99
Choose your schedule
02:30 PM - 04:00 PM
£51.99
Choose your schedule
02:30 PM - 04:00 PM
£51.99
Choose your schedule
02:30 PM - 04:00 PM
£51.99
Choose your schedule
02:30 PM - 04:00 PM
£51.99
Choose your schedule
02:30 PM - 04:00 PM
£51.99
Choose your schedule
02:30 PM - 04:00 PM
£51.99
Choose your schedule
02:30 PM - 04:00 PM
£51.99
Choose your schedule
02:30 PM - 04:00 PM
£51.99
Choose your schedule
02:30 PM - 04:00 PM
£51.99
Choose your schedule
02:30 PM - 04:00 PM
£51.99
Choose your schedule
02:30 PM - 04:00 PM
£51.99
Choose your schedule
02:30 PM - 04:00 PM
£51.99
Choose your schedule
02:30 PM - 04:00 PM
£51.99
Choose your schedule
02:30 PM - 04:00 PM
£51.99
Choose your schedule
02:30 PM - 04:00 PM
£51.99
Choose your schedule
02:30 PM - 04:00 PM
£51.99
Choose your schedule
02:30 PM - 04:00 PM
£51.99
Choose your schedule
02:30 PM - 04:00 PM
£51.99
Choose your schedule
02:30 PM - 04:00 PM
£51.99
Choose your schedule
02:30 PM - 04:00 PM
£51.99
Choose your schedule
02:30 PM - 04:00 PM
£51.99
Choose your schedule
02:30 PM - 04:00 PM
£51.99
Choose your schedule
02:30 PM - 04:00 PM
£51.99
Choose your schedule
02:30 PM - 04:00 PM
£51.99
Choose your schedule
02:30 PM - 04:00 PM
£51.99
Choose your schedule
02:30 PM - 04:00 PM
£51.99
Choose your schedule
02:30 PM - 04:00 PM
£51.99
Choose your schedule
02:30 PM - 04:00 PM
£51.99
Choose your schedule
02:30 PM - 04:00 PM
£51.99
Choose your schedule
02:30 PM - 04:00 PM
£51.99
Choose your schedule
02:30 PM - 04:00 PM
£51.99
Choose your schedule
02:30 PM - 04:00 PM
£51.99
Choose your schedule
02:30 PM - 04:00 PM
£51.99
Choose your schedule
02:30 PM - 04:00 PM
£51.99
Choose your schedule
02:30 PM - 04:00 PM
£51.99
Choose your schedule
02:30 PM - 04:00 PM
£51.99
Choose your schedule
02:30 PM - 04:00 PM
£51.99
Choose your schedule
02:30 PM - 04:00 PM
£51.99
Choose your schedule
02:30 PM - 04:00 PM
£51.99
Choose your schedule
02:30 PM - 04:00 PM
£51.99
Choose your schedule
02:30 PM - 04:00 PM
£51.99
Choose your schedule
02:30 PM - 04:00 PM
£51.99
Choose your schedule
02:30 PM - 04:00 PM
£51.99
Choose your schedule
02:30 PM - 04:00 PM
£51.99
Choose your schedule
02:30 PM - 04:00 PM
£51.99
Choose your schedule
02:30 PM - 04:00 PM
£51.99
Choose your schedule
02:30 PM - 04:00 PM
£51.99
Choose your schedule
02:30 PM - 04:00 PM
£51.99
Choose your schedule
02:30 PM - 04:00 PM
£51.99
Choose your schedule
02:30 PM - 04:00 PM
£51.99
Choose your schedule
02:30 PM - 04:00 PM
£51.99
Choose your schedule
02:30 PM - 04:00 PM
£51.99
Choose your schedule
02:30 PM - 04:00 PM
£51.99
Choose your schedule
02:30 PM - 04:00 PM
£51.99
Choose your schedule
02:30 PM - 04:00 PM
£51.99
Choose your schedule
02:30 PM - 04:00 PM
£51.99
Choose your schedule
02:30 PM - 04:00 PM
£51.99
Choose your schedule
02:30 PM - 04:00 PM
£51.99
Choose your schedule
02:30 PM - 04:00 PM
£51.99
Choose your schedule
02:30 PM - 04:00 PM
£51.99
Choose your schedule
02:30 PM - 04:00 PM
£51.99
Choose your schedule
02:30 PM - 04:00 PM
£51.99
Choose your schedule
02:30 PM - 04:00 PM
£51.99
Choose your schedule
02:30 PM - 04:00 PM
£51.99
Choose your schedule
02:30 PM - 04:00 PM
£51.99
Choose your schedule
02:30 PM - 04:00 PM
£51.99
Choose your schedule
02:30 PM - 04:00 PM
£51.99
Choose your schedule
02:30 PM - 04:00 PM
£51.99
Choose your schedule
02:30 PM - 04:00 PM
£51.99
Choose your schedule
02:30 PM - 04:00 PM
£51.99
Choose your schedule
02:30 PM - 04:00 PM
£51.99
Choose your schedule
02:30 PM - 04:00 PM
£51.99
Choose your schedule
02:30 PM - 04:00 PM
£51.99
Choose your schedule
02:30 PM - 04:00 PM
£51.99
Choose your schedule
02:30 PM - 04:00 PM
£51.99
Choose your schedule
02:30 PM - 04:00 PM
£51.99
Choose your schedule
02:30 PM - 04:00 PM
£51.99
Choose your schedule
02:30 PM - 04:00 PM
£51.99
Choose your schedule
02:30 PM - 04:00 PM
£51.99
Choose your schedule
02:30 PM - 04:00 PM
£51.99
Choose your schedule
02:30 PM - 04:00 PM
£51.99
Choose your schedule
02:30 PM - 04:00 PM
£51.99
Choose your schedule
02:30 PM - 04:00 PM
£51.99
Choose your schedule
02:30 PM - 04:00 PM
£51.99
Choose your schedule
02:30 PM - 04:00 PM
£51.99
Choose your schedule
02:30 PM - 04:00 PM
£51.99
Choose your schedule
02:30 PM - 04:00 PM
£51.99
Choose your schedule
02:30 PM - 04:00 PM
£51.99
Choose your schedule
02:30 PM - 04:00 PM
£51.99
Choose your schedule
02:30 PM - 04:00 PM
£51.99
Choose your schedule
02:30 PM - 04:00 PM
£51.99
Choose your schedule
02:30 PM - 04:00 PM
£51.99
Choose your schedule
02:30 PM - 04:00 PM
£51.99
Choose your schedule
02:30 PM - 04:00 PM
£51.99
Choose your schedule
02:30 PM - 04:00 PM
£51.99
Choose your schedule
02:30 PM - 04:00 PM
£51.99
Choose your schedule
02:30 PM - 04:00 PM
£51.99
Choose your schedule
02:30 PM - 04:00 PM
£51.99
Choose your schedule
02:30 PM - 04:00 PM
£51.99
Choose your schedule
02:30 PM - 04:00 PM
£51.99
Choose your schedule
02:30 PM - 04:00 PM
£51.99
Choose your schedule
02:30 PM - 04:00 PM
£51.99
Choose your schedule
02:30 PM - 04:00 PM
£51.99
Choose your schedule
02:30 PM - 04:00 PM
£51.99
Choose your schedule
02:30 PM - 04:00 PM
£51.99
Choose your schedule
02:30 PM - 04:00 PM
£51.99
Choose your schedule
02:30 PM - 04:00 PM
£51.99
Choose your schedule
02:30 PM - 04:00 PM
£51.99
Choose your schedule
02:30 PM - 04:00 PM
£51.99
Choose your schedule
02:30 PM - 04:00 PM
£51.99
Choose your schedule
02:30 PM - 04:00 PM
£51.99
Choose your schedule
02:30 PM - 04:00 PM
£51.99
Choose your schedule
02:30 PM - 04:00 PM
£51.99
Choose your schedule
02:30 PM - 04:00 PM
£51.99
Choose your schedule
02:30 PM - 04:00 PM
£51.99
Choose your schedule
02:30 PM - 04:00 PM
£51.99
Choose your schedule
02:30 PM - 04:00 PM
£51.99
Choose your schedule
02:30 PM - 04:00 PM
£51.99
Choose your schedule
02:30 PM - 04:00 PM
£51.99
Choose your schedule
02:30 PM - 04:00 PM
£51.99
Choose your schedule
02:30 PM - 04:00 PM
£51.99
Choose your schedule
02:30 PM - 04:00 PM
£51.99
Choose your schedule
02:30 PM - 04:00 PM
£51.99
Choose your schedule
02:30 PM - 04:00 PM
£51.99
Choose your schedule
02:30 PM - 04:00 PM
£51.99
Choose your schedule
02:30 PM - 04:00 PM
£51.99
Choose your schedule
02:30 PM - 04:00 PM
£51.99
Choose your schedule
02:30 PM - 04:00 PM
£51.99
Choose your schedule
02:30 PM - 04:00 PM
£51.99
Choose your schedule
02:30 PM - 04:00 PM
£51.99
Choose your schedule
02:30 PM - 04:00 PM
£51.99
Choose your schedule
02:30 PM - 04:00 PM
£51.99
Choose your schedule
02:30 PM - 04:00 PM
£51.99
Choose your schedule
02:30 PM - 04:00 PM
£51.99
Choose your schedule
02:30 PM - 04:00 PM
£51.99
Choose your schedule
02:30 PM - 04:00 PM
£51.99
Choose your schedule
02:30 PM - 04:00 PM
£51.99
Choose your schedule
02:30 PM - 04:00 PM
£51.99
Choose your schedule
02:30 PM - 04:00 PM
£51.99
Choose your schedule
02:30 PM - 04:00 PM
£51.99
Choose your schedule
02:30 PM - 04:00 PM
£51.99
Choose your schedule
02:30 PM - 04:00 PM
£51.99
Choose your schedule
02:30 PM - 04:00 PM
£51.99
Choose your schedule
02:30 PM - 04:00 PM
£51.99
Choose your schedule
02:30 PM - 04:00 PM
£51.99
Choose your schedule
02:30 PM - 04:00 PM
£51.99
Choose your schedule
02:30 PM - 04:00 PM
£51.99
Choose your schedule
02:30 PM - 04:00 PM
£51.99
Choose your schedule
02:30 PM - 04:00 PM
£51.99
Choose your schedule
02:30 PM - 04:00 PM
£51.99
Choose your schedule
02:30 PM - 04:00 PM
£51.99
Choose your schedule
02:30 PM - 04:00 PM
£51.99
Choose your schedule
02:30 PM - 04:00 PM
£51.99
Choose your schedule
02:30 PM - 04:00 PM
£51.99
Choose your schedule
02:30 PM - 04:00 PM
£51.99
Choose your schedule
02:30 PM - 04:00 PM
£51.99
Choose your schedule
02:30 PM - 04:00 PM
£51.99
About the Experience
Cruise along the coast of Lagos and stop for a swim in a sheltered bay.

Notes:
- Check-in takes place 15 minutes before departure. During the winter time, our staff shows up at the stands starting from 09:30 AM.
- Duration: 2 hours
- The boat "Sargus" has cushioned seats with back support. It also has a WC and comfortable stairs to get in the water.
Meeting point:
Estrada de São Roque, Lagos Train Station, Shop 1
8600-318 - Lagos

Terms and Conditions
Cancellations only up to 1 day prior to activity.
Earn £50*
towards your next trip
Join our Travel Rewards program and receive £50 just for signing up! As a Travel Rewards Member, you'll receive exclusive offers and early access to special deals and sales.