Sightseeing Tours : Porto by night - Fado tour (dinner included)
Location: Porto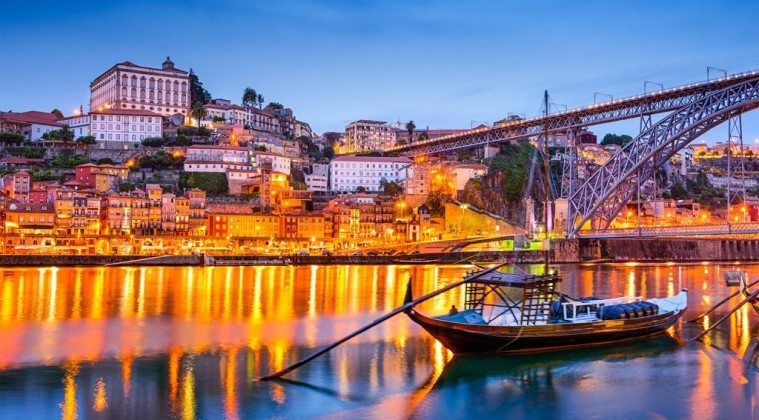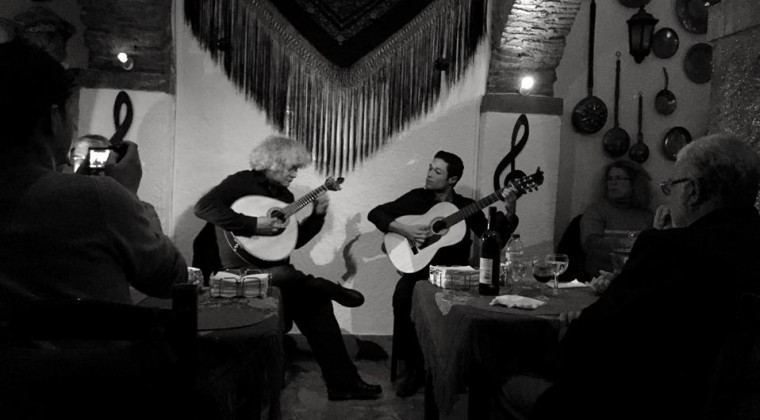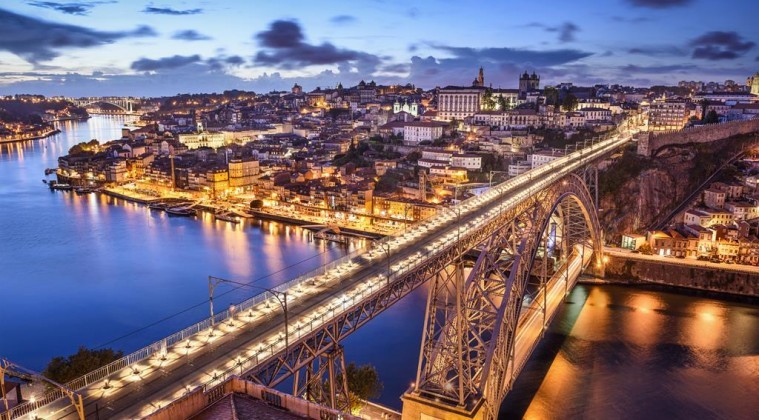 Choose your schedule
08:00 PM - 11:30 PM
£149.03
Choose your schedule
08:00 PM - 11:30 PM
£149.03
Choose your schedule
08:00 PM - 11:30 PM
£149.03
Choose your schedule
08:00 PM - 11:30 PM
£149.03
Choose your schedule
08:00 PM - 11:30 PM
£149.03
Choose your schedule
08:00 PM - 11:30 PM
£149.03
Choose your schedule
08:00 PM - 11:30 PM
£149.03
Choose your schedule
08:00 PM - 11:30 PM
£149.03
Choose your schedule
08:00 PM - 11:30 PM
£149.03
Choose your schedule
08:00 PM - 11:30 PM
£149.03
Choose your schedule
08:00 PM - 11:30 PM
£149.03
Choose your schedule
08:00 PM - 11:30 PM
£149.03
Choose your schedule
08:00 PM - 11:30 PM
£149.03
Choose your schedule
08:00 PM - 11:30 PM
£149.03
Choose your schedule
08:00 PM - 11:30 PM
£149.03
Choose your schedule
08:00 PM - 11:30 PM
£149.03
Choose your schedule
08:00 PM - 11:30 PM
£149.03
Choose your schedule
08:00 PM - 11:30 PM
£149.03
Choose your schedule
08:00 PM - 11:30 PM
£149.03
Choose your schedule
08:00 PM - 11:30 PM
£149.03
Choose your schedule
08:00 PM - 11:30 PM
£149.03
Choose your schedule
08:00 PM - 11:30 PM
£149.03
Choose your schedule
08:00 PM - 11:30 PM
£149.03
Choose your schedule
08:00 PM - 11:30 PM
£149.03
Choose your schedule
08:00 PM - 11:30 PM
£149.03
Choose your schedule
08:00 PM - 11:30 PM
£149.03
Choose your schedule
08:00 PM - 11:30 PM
£149.03
Choose your schedule
08:00 PM - 11:30 PM
£149.03
Choose your schedule
08:00 PM - 11:30 PM
£149.03
Choose your schedule
08:00 PM - 11:30 PM
£149.03
Choose your schedule
08:00 PM - 11:30 PM
£149.03
Choose your schedule
08:00 PM - 11:30 PM
£149.03
Choose your schedule
08:00 PM - 11:30 PM
£149.03
Choose your schedule
08:00 PM - 11:30 PM
£149.03
Choose your schedule
08:00 PM - 11:30 PM
£149.03
Choose your schedule
08:00 PM - 11:30 PM
£149.03
Choose your schedule
08:00 PM - 11:30 PM
£149.03
Choose your schedule
08:00 PM - 11:30 PM
£149.03
Choose your schedule
08:00 PM - 11:30 PM
£149.03
Choose your schedule
08:00 PM - 11:30 PM
£149.03
Choose your schedule
08:00 PM - 11:30 PM
£149.03
Choose your schedule
08:00 PM - 11:30 PM
£149.03
Choose your schedule
08:00 PM - 11:30 PM
£149.03
Choose your schedule
08:00 PM - 11:30 PM
£149.03
Choose your schedule
08:00 PM - 11:30 PM
£149.03
Choose your schedule
08:00 PM - 11:30 PM
£149.03
Choose your schedule
08:00 PM - 11:30 PM
£149.03
Choose your schedule
08:00 PM - 11:30 PM
£149.03
Choose your schedule
08:00 PM - 11:30 PM
£149.03
Choose your schedule
08:00 PM - 11:30 PM
£149.03
Choose your schedule
08:00 PM - 11:30 PM
£149.03
Choose your schedule
08:00 PM - 11:30 PM
£149.03
Choose your schedule
08:00 PM - 11:30 PM
£149.03
Choose your schedule
08:00 PM - 11:30 PM
£149.03
Choose your schedule
08:00 PM - 11:30 PM
£149.03
Choose your schedule
08:00 PM - 11:30 PM
£149.03
Choose your schedule
08:00 PM - 11:30 PM
£149.03
Choose your schedule
08:00 PM - 11:30 PM
£149.03
Choose your schedule
08:00 PM - 11:30 PM
£149.03
Choose your schedule
08:00 PM - 11:30 PM
£149.03
Choose your schedule
08:00 PM - 11:30 PM
£149.03
Choose your schedule
08:00 PM - 11:30 PM
£149.03
Choose your schedule
08:00 PM - 11:30 PM
£149.03
Choose your schedule
08:00 PM - 11:30 PM
£149.03
Choose your schedule
08:00 PM - 11:30 PM
£149.03
Choose your schedule
08:00 PM - 11:30 PM
£149.03
Choose your schedule
08:00 PM - 11:30 PM
£149.03
Choose your schedule
08:00 PM - 11:30 PM
£149.03
Choose your schedule
08:00 PM - 11:30 PM
£149.03
Choose your schedule
08:00 PM - 11:30 PM
£149.03
Choose your schedule
08:00 PM - 11:30 PM
£149.03
Choose your schedule
08:00 PM - 11:30 PM
£149.03
Choose your schedule
08:00 PM - 11:30 PM
£149.03
Choose your schedule
08:00 PM - 11:30 PM
£149.03
Choose your schedule
08:00 PM - 11:30 PM
£149.03
Choose your schedule
08:00 PM - 11:30 PM
£149.03
Choose your schedule
08:00 PM - 11:30 PM
£149.03
Choose your schedule
08:00 PM - 11:30 PM
£149.03
Choose your schedule
08:00 PM - 11:30 PM
£149.03
Choose your schedule
08:00 PM - 11:30 PM
£149.03
Choose your schedule
08:00 PM - 11:30 PM
£149.03
Choose your schedule
08:00 PM - 11:30 PM
£149.03
Choose your schedule
08:00 PM - 11:30 PM
£149.03
Choose your schedule
08:00 PM - 11:30 PM
£149.03
Choose your schedule
08:00 PM - 11:30 PM
£149.03
Choose your schedule
08:00 PM - 11:30 PM
£149.03
Choose your schedule
08:00 PM - 11:30 PM
£149.03
Choose your schedule
08:00 PM - 11:30 PM
£149.03
Choose your schedule
08:00 PM - 11:30 PM
£149.03
Choose your schedule
08:00 PM - 11:30 PM
£149.03
Choose your schedule
08:00 PM - 11:30 PM
£149.03
Choose your schedule
08:00 PM - 11:30 PM
£149.03
Choose your schedule
08:00 PM - 11:30 PM
£149.03
Choose your schedule
08:00 PM - 11:30 PM
£149.03
Choose your schedule
08:00 PM - 11:30 PM
£149.03
Choose your schedule
08:00 PM - 11:30 PM
£149.03
Choose your schedule
08:00 PM - 11:30 PM
£149.03
Choose your schedule
08:00 PM - 11:30 PM
£149.03
Choose your schedule
08:00 PM - 11:30 PM
£149.03
Choose your schedule
08:00 PM - 11:30 PM
£149.03
Choose your schedule
08:00 PM - 11:30 PM
£149.03
Choose your schedule
08:00 PM - 11:30 PM
£149.03
Choose your schedule
08:00 PM - 11:30 PM
£149.03
Choose your schedule
08:00 PM - 11:30 PM
£149.03
Choose your schedule
08:00 PM - 11:30 PM
£149.03
Choose your schedule
08:00 PM - 11:30 PM
£149.03
Choose your schedule
08:00 PM - 11:30 PM
£149.03
Choose your schedule
08:00 PM - 11:30 PM
£149.03
Choose your schedule
08:00 PM - 11:30 PM
£149.03
Choose your schedule
08:00 PM - 11:30 PM
£149.03
Choose your schedule
08:00 PM - 11:30 PM
£149.03
Choose your schedule
08:00 PM - 11:30 PM
£149.03
Choose your schedule
08:00 PM - 11:30 PM
£149.03
Choose your schedule
08:00 PM - 11:30 PM
£149.03
Choose your schedule
08:00 PM - 11:30 PM
£149.03
Choose your schedule
08:00 PM - 11:30 PM
£149.03
Choose your schedule
08:00 PM - 11:30 PM
£149.03
Choose your schedule
08:00 PM - 11:30 PM
£149.03
Choose your schedule
08:00 PM - 11:30 PM
£149.03
Choose your schedule
08:00 PM - 11:30 PM
£149.03
Choose your schedule
08:00 PM - 11:30 PM
£149.03
Choose your schedule
08:00 PM - 11:30 PM
£149.03
Choose your schedule
08:00 PM - 11:30 PM
£149.03
Choose your schedule
08:00 PM - 11:30 PM
£149.03
Choose your schedule
08:00 PM - 11:30 PM
£149.03
Choose your schedule
08:00 PM - 11:30 PM
£149.03
Choose your schedule
08:00 PM - 11:30 PM
£149.03
Choose your schedule
08:00 PM - 11:30 PM
£149.03
Choose your schedule
08:00 PM - 11:30 PM
£149.03
Choose your schedule
08:00 PM - 11:30 PM
£149.03
Choose your schedule
08:00 PM - 11:30 PM
£149.03
Choose your schedule
08:00 PM - 11:30 PM
£149.03
Choose your schedule
08:00 PM - 11:30 PM
£149.03
Choose your schedule
08:00 PM - 11:30 PM
£149.03
Choose your schedule
08:00 PM - 11:30 PM
£149.03
Choose your schedule
08:00 PM - 11:30 PM
£149.03
Choose your schedule
08:00 PM - 11:30 PM
£149.03
Choose your schedule
08:00 PM - 11:30 PM
£149.03
Choose your schedule
08:00 PM - 11:30 PM
£149.03
Choose your schedule
08:00 PM - 11:30 PM
£149.03
Choose your schedule
08:00 PM - 11:30 PM
£149.03
Choose your schedule
08:00 PM - 11:30 PM
£149.03
Choose your schedule
08:00 PM - 11:30 PM
£149.03
Choose your schedule
08:00 PM - 11:30 PM
£149.03
Choose your schedule
08:00 PM - 11:30 PM
£149.03
Choose your schedule
08:00 PM - 11:30 PM
£149.03
Choose your schedule
08:00 PM - 11:30 PM
£149.03
Choose your schedule
08:00 PM - 11:30 PM
£149.03
Choose your schedule
08:00 PM - 11:30 PM
£149.03
Choose your schedule
08:00 PM - 11:30 PM
£149.03
Choose your schedule
08:00 PM - 11:30 PM
£149.03
Choose your schedule
08:00 PM - 11:30 PM
£149.03
Choose your schedule
08:00 PM - 11:30 PM
£149.03
Choose your schedule
08:00 PM - 11:30 PM
£149.03
Choose your schedule
08:00 PM - 11:30 PM
£149.03
Choose your schedule
08:00 PM - 11:30 PM
£149.03
Choose your schedule
08:00 PM - 11:30 PM
£149.03
Choose your schedule
08:00 PM - 11:30 PM
£149.03
Choose your schedule
08:00 PM - 11:30 PM
£149.03
Choose your schedule
08:00 PM - 11:30 PM
£149.03
Choose your schedule
08:00 PM - 11:30 PM
£131.49
Choose your schedule
08:00 PM - 11:30 PM
£131.49
Choose your schedule
08:00 PM - 11:30 PM
£131.49
Choose your schedule
08:00 PM - 11:30 PM
£131.49
Choose your schedule
08:00 PM - 11:30 PM
£131.49
Choose your schedule
08:00 PM - 11:30 PM
£131.49
Choose your schedule
08:00 PM - 11:30 PM
£131.49
Choose your schedule
08:00 PM - 11:30 PM
£131.49
Choose your schedule
08:00 PM - 11:30 PM
£131.49
Choose your schedule
08:00 PM - 11:30 PM
£131.49
Choose your schedule
08:00 PM - 11:30 PM
£131.49
Choose your schedule
08:00 PM - 11:30 PM
£131.49
Choose your schedule
08:00 PM - 11:30 PM
£131.49
Choose your schedule
08:00 PM - 11:30 PM
£131.49
Choose your schedule
08:00 PM - 11:30 PM
£131.49
Choose your schedule
08:00 PM - 11:30 PM
£131.49
Choose your schedule
08:00 PM - 11:30 PM
£131.49
Choose your schedule
08:00 PM - 11:30 PM
£131.49
Choose your schedule
08:00 PM - 11:30 PM
£131.49
Choose your schedule
08:00 PM - 11:30 PM
£131.49
Choose your schedule
08:00 PM - 11:30 PM
£131.49
Choose your schedule
08:00 PM - 11:30 PM
£131.49
Choose your schedule
08:00 PM - 11:30 PM
£131.49
Choose your schedule
08:00 PM - 11:30 PM
£131.49
Choose your schedule
08:00 PM - 11:30 PM
£131.49
Choose your schedule
08:00 PM - 11:30 PM
£131.49
Choose your schedule
08:00 PM - 11:30 PM
£131.49
Choose your schedule
08:00 PM - 11:30 PM
£131.49
Choose your schedule
08:00 PM - 11:30 PM
£131.49
Choose your schedule
08:00 PM - 11:30 PM
£131.49
Choose your schedule
08:00 PM - 11:30 PM
£131.49
Choose your schedule
08:00 PM - 11:30 PM
£131.49
Choose your schedule
08:00 PM - 11:30 PM
£131.49
Choose your schedule
08:00 PM - 11:30 PM
£131.49
Choose your schedule
08:00 PM - 11:30 PM
£131.49
Choose your schedule
08:00 PM - 11:30 PM
£131.49
Choose your schedule
08:00 PM - 11:30 PM
£131.49
Choose your schedule
08:00 PM - 11:30 PM
£131.49
Choose your schedule
08:00 PM - 11:30 PM
£131.49
Choose your schedule
08:00 PM - 11:30 PM
£131.49
Choose your schedule
08:00 PM - 11:30 PM
£131.49
Choose your schedule
08:00 PM - 11:30 PM
£131.49
Choose your schedule
08:00 PM - 11:30 PM
£131.49
Choose your schedule
08:00 PM - 11:30 PM
£131.49
Choose your schedule
08:00 PM - 11:30 PM
£131.49
Choose your schedule
08:00 PM - 11:30 PM
£131.49
Choose your schedule
08:00 PM - 11:30 PM
£131.49
Choose your schedule
08:00 PM - 11:30 PM
£131.49
Choose your schedule
08:00 PM - 11:30 PM
£131.49
Choose your schedule
08:00 PM - 11:30 PM
£131.49
Choose your schedule
08:00 PM - 11:30 PM
£131.49
Choose your schedule
08:00 PM - 11:30 PM
£131.49
Choose your schedule
08:00 PM - 11:30 PM
£131.49
Choose your schedule
08:00 PM - 11:30 PM
£131.49
Choose your schedule
08:00 PM - 11:30 PM
£131.49
Choose your schedule
08:00 PM - 11:30 PM
£131.49
Choose your schedule
08:00 PM - 11:30 PM
£131.49
Choose your schedule
08:00 PM - 11:30 PM
£131.49
Choose your schedule
08:00 PM - 11:30 PM
£131.49
Choose your schedule
08:00 PM - 11:30 PM
£131.49
Choose your schedule
08:00 PM - 11:30 PM
£131.49
Choose your schedule
08:00 PM - 11:30 PM
£131.49
Choose your schedule
08:00 PM - 11:30 PM
£131.49
Choose your schedule
08:00 PM - 11:30 PM
£131.49
Choose your schedule
08:00 PM - 11:30 PM
£131.49
Choose your schedule
08:00 PM - 11:30 PM
£131.49
Choose your schedule
08:00 PM - 11:30 PM
£131.49
Choose your schedule
08:00 PM - 11:30 PM
£131.49
Choose your schedule
08:00 PM - 11:30 PM
£131.49
Choose your schedule
08:00 PM - 11:30 PM
£131.49
Choose your schedule
08:00 PM - 11:30 PM
£131.49
Choose your schedule
08:00 PM - 11:30 PM
£131.49
Choose your schedule
08:00 PM - 11:30 PM
£131.49
Choose your schedule
08:00 PM - 11:30 PM
£131.49
Choose your schedule
08:00 PM - 11:30 PM
£131.49
Choose your schedule
08:00 PM - 11:30 PM
£131.49
Choose your schedule
08:00 PM - 11:30 PM
£131.49
Choose your schedule
08:00 PM - 11:30 PM
£131.49
Choose your schedule
08:00 PM - 11:30 PM
£131.49
Choose your schedule
08:00 PM - 11:30 PM
£131.49
Choose your schedule
08:00 PM - 11:30 PM
£131.49
Choose your schedule
08:00 PM - 11:30 PM
£131.49
Choose your schedule
08:00 PM - 11:30 PM
£131.49
Choose your schedule
08:00 PM - 11:30 PM
£131.49
Choose your schedule
08:00 PM - 11:30 PM
£131.49
Choose your schedule
08:00 PM - 11:30 PM
£131.49
Choose your schedule
08:00 PM - 11:30 PM
£131.49
Choose your schedule
08:00 PM - 11:30 PM
£131.49
Choose your schedule
08:00 PM - 11:30 PM
£131.49
Choose your schedule
08:00 PM - 11:30 PM
£131.49
Choose your schedule
08:00 PM - 11:30 PM
£131.49
Choose your schedule
08:00 PM - 11:30 PM
£131.49
Choose your schedule
08:00 PM - 11:30 PM
£131.49
Choose your schedule
08:00 PM - 11:30 PM
£131.49
Choose your schedule
08:00 PM - 11:30 PM
£131.49
Choose your schedule
08:00 PM - 11:30 PM
£131.49
Choose your schedule
08:00 PM - 11:30 PM
£131.49
Choose your schedule
08:00 PM - 11:30 PM
£131.49
Choose your schedule
08:00 PM - 11:30 PM
£131.49
Choose your schedule
08:00 PM - 11:30 PM
£131.49
Choose your schedule
08:00 PM - 11:30 PM
£131.49
Choose your schedule
08:00 PM - 11:30 PM
£131.49
Choose your schedule
08:00 PM - 11:30 PM
£131.49
Choose your schedule
08:00 PM - 11:30 PM
£131.49
Choose your schedule
08:00 PM - 11:30 PM
£131.49
Choose your schedule
08:00 PM - 11:30 PM
£131.49
Choose your schedule
08:00 PM - 11:30 PM
£131.49
Choose your schedule
08:00 PM - 11:30 PM
£131.49
Choose your schedule
08:00 PM - 11:30 PM
£131.49
Choose your schedule
08:00 PM - 11:30 PM
£131.49
Choose your schedule
08:00 PM - 11:30 PM
£131.49
Choose your schedule
08:00 PM - 11:30 PM
£131.49
Choose your schedule
08:00 PM - 11:30 PM
£131.49
Choose your schedule
08:00 PM - 11:30 PM
£131.49
Choose your schedule
08:00 PM - 11:30 PM
£131.49
Choose your schedule
08:00 PM - 11:30 PM
£131.49
Choose your schedule
08:00 PM - 11:30 PM
£131.49
Choose your schedule
08:00 PM - 11:30 PM
£131.49
Choose your schedule
08:00 PM - 11:30 PM
£131.49
Choose your schedule
08:00 PM - 11:30 PM
£131.49
Choose your schedule
08:00 PM - 11:30 PM
£131.49
Choose your schedule
08:00 PM - 11:30 PM
£131.49
Choose your schedule
08:00 PM - 11:30 PM
£131.49
Choose your schedule
08:00 PM - 11:30 PM
£131.49
Choose your schedule
08:00 PM - 11:30 PM
£131.49
Choose your schedule
08:00 PM - 11:30 PM
£131.49
Choose your schedule
08:00 PM - 11:30 PM
£131.49
Choose your schedule
08:00 PM - 11:30 PM
£131.49
Choose your schedule
08:00 PM - 11:30 PM
£131.49
Choose your schedule
08:00 PM - 11:30 PM
£131.49
Choose your schedule
08:00 PM - 11:30 PM
£131.49
Choose your schedule
08:00 PM - 11:30 PM
£131.49
Choose your schedule
08:00 PM - 11:30 PM
£131.49
Choose your schedule
08:00 PM - 11:30 PM
£131.49
Choose your schedule
08:00 PM - 11:30 PM
£131.49
Choose your schedule
08:00 PM - 11:30 PM
£131.49
Choose your schedule
08:00 PM - 11:30 PM
£131.49
Choose your schedule
08:00 PM - 11:30 PM
£131.49
Choose your schedule
08:00 PM - 11:30 PM
£131.49
Choose your schedule
08:00 PM - 11:30 PM
£131.49
Choose your schedule
08:00 PM - 11:30 PM
£131.49
Choose your schedule
08:00 PM - 11:30 PM
£131.49
Choose your schedule
08:00 PM - 11:30 PM
£131.49
Choose your schedule
08:00 PM - 11:30 PM
£131.49
Choose your schedule
08:00 PM - 11:30 PM
£131.49
Choose your schedule
08:00 PM - 11:30 PM
£131.49
Choose your schedule
08:00 PM - 11:30 PM
£131.49
Choose your schedule
08:00 PM - 11:30 PM
£131.49
About the Experience
Yes, Porto is a city with many names. But the most important one is the name you will give it: an unforgettable city that you'll want to visit again. On this tour, you'll dine at a traditional restaurant that serves amazing homemade food, a quality the city is known for. You can also listen to Fado or watch Portuguese folklore.

Highlights
• Porto historic Center – UNESCO World Heritage
• Fado Show – UNESCO World Heritage
• Dinner
Schedule:
Departures at 08h00 p.m.
Inclusions:
Pick Up
Dinner
Fado Show

Exclusions:
Personal expenses and gratuities
Pick-up: Included in the city center. Outside this area, please meet us at the address mentioned.
Terms and Conditions
Cancellations only up to 1 day prior to activity.
Earn £50*
to travel with us
Join our Travel Rewards program and receive £50 just for signing up! As a Travel Rewards Member, you'll receive exclusive offers and early access to special deals and sales.