Madeira | Ultimate Luxury Experience
Enjoy an opulent 5-star escape with a VIP welcome and spa experience.
Enjoy an opulent 5-star escape to the one and only Savoy Palace Hotel!
What's Included?
All flights and connections
Accommodation for your destination
Special Offer: Welcome Drink
Special Offer: Welcome Basket
Special Offer: 1 Spa Access Per Person/ Per Stay
Why we love this deal:
Treat yourself to a luxurious getaway at the brand new Savoy Palace, boasting stunning ocean views, multiple fine dining establishments and bars, a stunning infinity pool and bespoke design details by renowned designer and sculptor Nini Andrade Silva;

This travel package takes the stress out of having to plan everything yourself. All you have to do is pack your bags and bring your adventurous spirit;

You can purchase this travel package with or without a flight and still enjoy the special rate we have negotiated for a stay at the iconic

Savoy Palace Hotel, a 5-star superior category unit;

This travel package allows you to enjoy a superior category product in the heart of Madeira Island at an incredible price;

This travel package includes a VIP welcome upon arrival,

complete with a fresh fruit basket waiting for you in your room;

The welcome offer also includes a glass of Madeira wine;
But that's not all! It also includes one entry per person/stay to the Laurea Spa, the largest spa in the North Atlantic with about 3,000 square meters, all of which you are sure to love;
You can customize your travel itinerary according to your preferences. Options include: adding additional nights to your stay, a car rental, or some other experience to make your itinerary even more unique and special;
You won't have to worry about anything, as we have taken care of everything for you.
About the Hotel:
Guests staying at the Savoy Palace will enjoy a superior 5-star hotel destination that provides the perfect setting for all seeking a relaxing oasis away in the lap of luxury. The perfect blend of refinement, modern comfort, and warm hospitality, Savoy Palace prides itself in its ability to offer each guest a unique and unforgettable experience. Featuring spectacular ocean views and lavish gardens, the hotel design combines a bold and modern style with historic elements--the result of which is absolute perfection.
The Savoy Palace offers guests use of an impressive spa with 11 treatment rooms and a gym, a heated indoor pool, and much more.
About the Destination:
Travel to the beautiful Portuguese Island of Madeira, also known as the Atlantic's pearl, with our fantastic travel package that includes flights and accommodation, and be dazzled by the island's stunning beauty and uniqueness.
Boasting mild weather year-round, unique traditions and culture, delicious cuisine, stunning landscapes, exotic flora, and offering a variety of water and mountain sports, Madeira Island is a prestigious and multi-faceted European vacation destination. This dreamy island allows you to unwind and forget about life's stresses as you enjoy unique experiences while surrounded by tumbling green hills, flowers, and a bright blue sea.
Discover the charming port city of Funchal, a cruise-ship hub and a historical and colorful city teeming with restaurants, cafés, and friendly locals. Explore the narrow streets paved in black and white stones and the city's colorful and lively markets, and also indulge in delicious Portuguese food. Try the local fish, savor bolo do caco, and sip poncha as you people-watch under the sunny skies of Madeira. Enjoy the thrill of going down a hill on a traditional wicker toboggan, and admire the island's typical houses and architecture.
Check out our Madeira Travel Guide for more information and tips!
Itinerary
Notice: Estimated price per person based on 2 adults in a double room.
Reward points discount: -£
0
.00
Need help booking?
Mention the Ref. #6599 and let us know your questions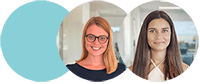 reach us on WhatsApp
Continue in another device
Trust the Local Experts
Hassle-free Experience
Full Support
Save Time & Money
Frequently Asked Questions
Contact us
Have questions?
Contact our Support Team
Everyday:
08:00 AM
to
12:00 AM
Madeira | Ultimate Luxury Experience
Deal of the Week
Earn £50*
towards your next trip
Join our Travel Rewards program and receive £50 just for signing up! As a Travel Rewards Member, you'll receive exclusive offers and early access to special deals and sales.