Madeira | Premium Tech Hotel Downtown
Enjoy a premium getaway to NEXT Hotel in Funchal.
Stay at the newest development of the Savoy Signature group in the historic center of Funchal - the Savoy NEXT, a highly technological hotel!
What's Included?
All flights and connections
Accommodation for your destination
Food & Wine: Dinner at Next
Why we love this deal:
You can purchase this travel package with or without a flight and still enjoy the special rate we have negotiated for the

NEXT Hotel;

We offer you the possibility to stay in a

premium 4-star accommodation

with stunning ocean views, erected under the motto "Connected by Sea";

The views over the illuminated hills of Funchal will be one of the highlights of your stay, along with the direct access to the sea that this hotel offers;

This travel package includes dinner in the hotel restaurant so that you can enjoy its excellent quality menu and services;
This travel package allows you to stay in a superior development in the historic center of Funchal, and at a very inviting rate;
The accommodation is located within walking distance of Funchal's fabulous restaurant area, museums, and monuments, and is only a 20-minute drive from Cristiano Ronaldo Airport;
You can customize your travel itinerary according to your preferences. Options include: adding additional nights to your stay, car rental, or some other experience to make your itinerary even more unique and special;

You won't have to worry about anything, as we have taken care of everything for you.
About the Hotel:
Experience an unforgettable and unique vacation on Madeira Island by staying at the NEXT Hotel, a premium 4-star destination. This hotel is highly modern and innovative, allowing you to live a comfortable, carefree, and now more than ever, safe experience.
For example, the reception works in self-check-in mode, and the unit also has a grab & go bar/restaurant system, which is controlled by an app that allows you to take charge of your stay via a few taps on your own smartphone. The rooftop bar and pool offer wonderful views of the Atlantic, a memorable sight indeed. You can also take a dip in the sea, as this hotel offers direct access to the ocean. As the seawater temperature here is around 20ºC all year, you can feel free to jump in any day or time! After a day of great adventures on the Island of Experiences, you will surely savor returning to this amazing hotel to enjoy your elegant and functional temporary home.
About the Savoy Group:
About the Destination:
Boasting mild weather all year-round, unique traditions and culture, delicious cuisine, stunning landscapes, exotic flora, and offering a variety of water and mountain sports, Madeira Island is a prestigious and multi-faceted European vacation destination. This dreamy island allows you to unwind and forget about life's stresses as you enjoy unique experiences surrounded by tumbling green hills, flowers, and blue sea.
Discover the charming port city of Funchal, a cruise-ship hub and a historical and colorful city teeming with restaurants, cafés, and friendly locals. Explore the narrow streets paved in black and white stones, explore the city's colorful and lively markets, and indulge in delicious food. Try the local fish, savor bolo do caco, and sip poncha as you people-watch under the sunny skies of Madeira. Enjoy the thrill of going down a hill on a traditional wicker toboggan and admire the island's typical houses and architecture.
Check out our Madeira Travel Guide for more information and tips!
Itinerary
Notice: Estimated price per person based on 2 adults in a double room.
Reward points discount: -£
0
.00
Need help booking?
Mention the Ref. #8677 and let us know your questions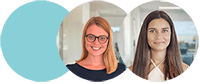 reach us on WhatsApp
Continue in another device
Trust the Local Experts
Hassle-free Experience
Full Support
Save Time & Money
Frequently Asked Questions
Contact us
Have questions?
Contact our Support Team
Everyday:
08:00 AM
to
12:00 AM
Madeira | Premium Tech Hotel Downtown
Earn £50*
towards your next trip
Join our Travel Rewards program and receive £50 just for signing up! As a Travel Rewards Member, you'll receive exclusive offers and early access to special deals and sales.