Algarve: Ultimate Guided Adventure
Visit the Algarve, a region filled with breathtaking golden beaches!
Start planning your dream getaway to the Algarve, a region filled with sun, fun, sea and adventure!
What's Included?
All flights and connections
Accommodation for your destination
Special Offer: Best of Algarve (4 Tours)
Why we love this deal:
This stress-free adventure is designed to include everything you need to truly unwind and immerse yourself in the beautiful and versatile landscape that the Algarve has to offer.
With four expertly curated tours included, you can rest assured that you won't miss out on any of the top hotspots in the region. (Total meals: 7 breakfasts)

Easter Algarve tour takes you to Faro, Olhão & Tavira
The Historical Algarve tour takes you through Silves, Monchique, Lagos & Sagres
Loulé Market tour
Sevilha tour (Spain)

Experience the timeless charm of the Algarve region with our guided tour package that is here to ensure that you don't miss anything important in the Algarve.
Book now and let the good times roll! Don't miss your chance to experience the beauty and adventure of Portugal's Algarve on this completely hassle-free adventure.
Customizable: Add more nights to your stay, a rental car or even more local excursions!
Itinerary
1
Day 1
Wednesday: Arrival in Algarve & Transfer to the Hotel
Enjoy included airport transfers for your arrival and departure. For your comfort, consider booking an early check-in in advance.
Suggestion for the day:
Take the day to explore your hotel facilities and surrounding areas.
Day 2
Thursday: Best of East Full Day Tour (Included)
9AM - 5PM
Embark on a journey through history, beginning with the town of Faro and its breathtaking cathedral. From there explore Olhão's traditional markets rooted in time-honored culture before making your way to Tavira; where you can stroll across an ancient Roman bridge that traverses over old fortifications. Finally, top off this voyage into antiquity at Vila Real de Santo António – perfect for uncovering centuries of tradition preserved within beautiful architecture.
Day 3
Friday: Historical Algarve Full Day Tour (Included)
9AM - 5PM
Witness history comes alive among iconic monuments like Silves Castle, Cathedral & old city center or Lagos' Golden Church. End your adventure with an awe-inspiring trip to Sagres and Cape St Vincent; marveling at its majestic cliff formations while soaking up views of Europe's most southwesterly lighthouse perched proudly atop them both.
Day 4
Saturday: Loulé Market Tour (Included)
9AM - 1PM
Explore its fascinating open-air markets, offering a variety of unique traditional goods from fresh produce to handmade items. Then take some time to wander around its cobblestoned streets - each step could lead you closer to uncovering a charming glimpse into local history.
Day 5
Sunday: Free Day for Personal Activities
Suggestion for the day:
Benagil Boat Tour: Make your Algarve holiday even more special by taking a Benagil boat tour! This exciting excursion will allow you to explore the area's renowned caves, grottos, and hidden secrets while admiring magnificent rock formations and soaking up the stunning scenery. Along the way, you can also look out for dolphins or sea turtles that often frequent these waters.
Day 6
Monday: Sevilha City Full Day Tour (Included)
7AM - 7 PM
Discover Seville's storied past and vibrant culture! Tour the majestic Royal Alcazar Palace, explore the stalls of Santa Cruz market, or venture to the 1929 1st Iberian- American Exhibition pavilions. Step through time as you navigate one of Spain's oldest cities – a thrilling adventure awaits!
Day 7
Tuesday: Free Day for Personal Activities
Suggestion for the day:
Algarve Wine Experience: For wine lovers visiting Algarve, a day spent exploring the local wineries is an absolute must. Take a guided tour of the vineyards, learn about traditional wine-making methods, and sample some truly delicious wines that have been made by generations of local producers. Not to mention, there are plenty of opportunities to take in views of the spectacular landscape throughout your visit. With many varieties of wines to choose from, it's the perfect way to echo Portuguese flavors while sipping on some amazing wines.
Day 8
Wednesday: Return Flight Home
Wishing you a safe and cozy flight back, and eagerly look forward to exploring more adventures with you in the near future!
*itinerary presented is a suggestion and the length of stay may vary. All tours are suggestions unless specifically stated.
Flexibility

Policy
No Amendment Fees on Our End
We don't charge for our work in changing the initial itinerary.
Full flexibility on Land Arrangements
Change the initial itinerary or cancel your land arrangements for any reason until 14 days before the trip, without penalty.
Support 7 Days a Week
Our experienced travel agents are are available 7 days a week (16 hours per day) to help with any questions.
About the Destination:
Algarve is Portugal's premier holiday destination, renowned for its stunning cliff-side views, golden beaches, scalloped bays, and sandy islands. With a sublime Mediterranean climate and great temperatures all year round, it's no wonder that this beautiful region continues to attract tourists from around the world. Whether you're looking for adventure or relaxation, Algarve has something to offer everyone!
Take a stroll on some of Europe's most breathtaking beaches or explore the area's tranquil trails. If you're looking for something to eat, don't miss out on the delicious local seafood and fish dishes that can be found at affordable prices. For those seeking more adrenaline-fuelled activities, consider parasailing over Algarve's blue waters or going on an exciting dolphin-watching tour. A visit to Algarve promises unforgettable memories - make sure you take advantage of all it has to offer!
Protect your trip
Travel insurance available in the payment step.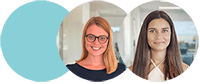 Talk with a Travel Advisor
+1 857-239-0784
Notice: Estimated price per person based on 2 adults in a double room.
Reward points discount: -$
0
.00
Request to Customize This Package
Need help booking?
Mention the Ref. #5705 and let us know your questions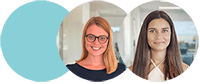 reach us on WhatsApp
Portugal Getaways is a member of ASTA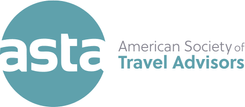 Protect your trip
Travel insurance available in the payment step.
Continue in another device
Trust the Local Experts
Hassle-free Experience
Full Support
Save Time & Money
Frequently Asked Questions
Contact us
Have questions?
Contact our Support Team
Everyday:
08:00 AM
to
12:00 AM
Algarve: Ultimate Guided Adventure
Super Deal
Earn $500*
to travel with us
Join our Travel Rewards program and receive $500 just for signing up! As a Travel Rewards Member, you'll receive exclusive offers and early access to special deals and sales.