Aveiro, Coimbra & Porto: Road trip
Explore the North of Portugal with this amazing package.
Explore the amazing Portugal, known for its storied heritage & history, at your own leisure!
What's Included?
All flights and connections
Accommodations for your destinations
Why we love this deal:
This road trip travel package to Aveiro, Coimbra and Porto is an absolute delight for those seeking a unique travel experience in Portugal. It offers an unrivaled opportunity to explore three of the country's most beautiful cities, each with its own distinct character and charm.
Aveiro is known for its vibrant canals and colorful boats, making it one of the most picturesque cities in the country. You can take a cruise along these waterways to appreciate the beauty of Aveiro's architecture and history or create your own unique sightseeing experience by paddle boarding or kayaking around this city.
Coimbra is home to a stunning University which is even older than Lisbon's. This UNESCO world heritage site has many historical monuments, including the Mosteiro de Santa Clara-a-Velha monastery, Torre das Cabras tower, Aqueduto da Água Fria aqueduct and many more.
Finally, Porto captures all visitors with its stunning riverside setting full of beautiful bridges and historic buildings like Igreja de São Francisco church, Palácio da Bolsa palace, Livraria Lello bookstore and Casa da Música concert hall. This package provides a great mix of culture, history, nature, and fun activities that you won't be able to find anywhere else in Europe! So why not make this amazing journey today?
Customizable: Add more nights to your stay, a rental car or even local excursions!
Please note:
Itinerary is also available by train! Please reach out to our Customer Support team for further information.
Itinerary
1
Day 1
Arrival in Porto & Drive to Aveiro
Arrival in Porto & drive to Aveiro (73km/ 45 mi, approximately 45 minutes).
Stroll around Largo da Sé to admire the stunning architectural ensemble of the cathedral and its cloisters.
Follow up with a stroll into Praça do Peixe, the heart of old Aveiro. Here you can take a ride on one of the Moliceiros boats.
Head to Ria de Aveiro Natural Park for some outdoor activities such as hiking, bird watching or simply enjoying a peaceful picnic.
End your day at Praia de Torreira, an extensive beach with great views and surfing options.
Day 2
Free day for personal activities (Aveiro)
Begin your day with a visit to Estação de Ferro de Aveiro to explore its beautiful neo-manueline architecture.
Take a stroll through downtown to explore all its attractions such as churches, palaces and museums. Don't miss Praça da República with its picturesque fountain!
Make sure you also stop by Mercado do Peixe where you can sample some traditional dishes or buy fresh seafood directly from local fishermen who sell their catch there daily.
Enjoy some leisure time relaxing in Parque Urbano José Estevão before heading to your final destination: Costa Nova Beach! Here you will find plenty of restaurants, cafes and stores along its lovely wooden houses painted in different colors – perfect for taking memorable photos!
2
Day 3
Check out from Aveiro & Drive to Coimbra
Check out from the hotel in Aveiro & drive to Coimbra (42 mi/ 69km, approximately 52 min).
Start the morning at the University of Coimbra. Here you can explore its picturesque campuses, take a guided tour, or visit one of its historic libraries with an impressive collection.
Then enjoy a stroll along Rua Ferreira Borges and admire the colorful facades of old townhouses as you make your way to Praca da Republica. This beautiful plaza is surrounded by charming cafés, restaurants and souvenir shops where you can purchase local handicrafts or taste some of Coimbra's delicious traditional pastries.
After lunch, explore the Santa Cruz Monastery, which has been listed as a UNESCO World Heritage Site since 2013 and its magnificent cloisters offer stunning views across Coimbra's rooftops.
In the evening, head over to Praça Velha (the old square), where you can witness traditional folk music performances while tasting different port wines or discovering Portuguese gastronomy in one of the many restaurants nearby.
Day 4
Free day for personal activities (Coimbra)
Begin your day with a visit to Portugal dos Pequenitos (Little Ones' Portugal), an interactive miniature park that features replicas of famous Portuguese architectural landmarks made from wood and stone.
Later on admire the impressive Aqueduto de São Sebastião. Stroll along Estrada de Ferro de Mordoma for breathtaking views over Coimbra and surrounding landscapes.
Then take a boat ride along Rio Mondego for spectacular sunset views from the water before heading back into town for dinner at one of Coimbra's local restaurants serving fresh seafood dishes such as caldeirada or grilled sardines.
End your day with an evening walk up to Monte do Seixo hilltop where you will be rewarded with beautiful panoramic views across all of Coimbra and its historical monuments lit up against the night sky!
3
Day 5
Check out from Coimbra & Drive to Porto
Check out from the hotel in Coimbra & drive to Porto (75 mi/ 121 km, approximately 1h20).
Start the morning with a visit to the iconic Torre dos Clérigos, a baroque-style bell tower from the 18th century. Make sure to climb its 225 stairs for an amazing view of Porto!
Stroll around the neighbourhood and explore Porto's history in its church of Saint Francis, or Igreja de São Francisco, filled with gilded carvings and tiles that transport you back in time.
Head to the Lello Bookshop – one of the oldest bookstores in Portugal – where it is said that JK Rowling drew inspiration for Hogwarts Library. Don't forget to take pictures!
Have lunch at one of Porto's many traditional restaurants, and try their famous Francesinhas.
Spend the afternoon visiting some of Porto's main attractions such as Palácio da Bolsa or Sé do Porto, both UNESCO World Heritage sites. Make sure to take some time for shopping too!
Enjoy some typical Portuguese dishes paired with local wines while catching up on your day's adventures
Day 6
Free day for personal activities (Porto)
Wake up early to experience a traditional Portuguese breakfast at Café Majestic.
Explore Porto's Ribeira district, where traditional buildings combine harmoniously with modern architecture along its cobbled alleys. Snap some pictures of Dom Luis I Bridge before you head off!
Visit Cais da Ribeira Market and marvel at all kinds of locally produced crafts and fresh produce like fruits, vegetables and flowers. Don't forget to get a snack before your next stop!
Take some time to admire Serralves Foundation & Museum - an architectural gem designed by Pritzker Prize laureate Álvaro Siza Vieira - both inside and outside its premises with its contemporary art exhibitions and lush gardens.
After dinner, head to the Baixa area for drinks!
Or
Day 7
Free day for personal activities (Porto)
Visit Soares dos Reis National Museum early in the morning before it gets crowded – exquisite displays of Portuguese fine arts await you here!
Grab lunch at one of downtown's terrace restaurants while enjoying stunning views of Douro River.
Spend your afternoon exploring Crystal Palace Gardens - an oasis right by downtown full of exotic plants from around world - perfect way to end your vacation on a calm note!
Finally make sure you don't miss out on nightlife activities by having dinner near Galerias de Paris street then heading off towards Matosinhos area for drinks – enjoy music from all over world until sunrise if you wish!
Or
Opt for a Guided Tour to Minho.
*itinerary presented is a suggestion and the length of stay may vary. All tours are suggestions unless specifically stated.
Flexibility

Policy
No Amendment Fees on Our End
We don't charge for our work in changing the initial itinerary.
Full flexibility on Land Arrangements
Change the initial itinerary or cancel your land arrangements for any reason until 14 days before the trip, without penalty.
Support 7 Days a Week
Our experienced travel agents are are available 7 days a week (16 hours per day) to help with any questions.
About the Destinations:
Porto
The New York Times says: "From its stunning Beaux-Arts station to its cool bars serving Porto's signature drink, this charming city combines the best of old and new." Porto is indeed a city of endless charms that combine a rich history, old buildings covered in colorful azulejos (hand-painted tiles), modern architecture, a picturesque riverfront, and a high-spirited atmosphere that celebrates the joy of life.
Built along the hillsides overlooking the mouth of the Douro river, Porto is a registered UNESCO World Heritage Site, home to the porto wine, produced exclusively on the Douro Valley. With an outstanding urban landscape and a 2,000-year history full of alley-woven medieval design, Porto is the perfect city to wander on foot.
With this deal you will also get to know the amazing central region, known for being chock full of Portugal's storied heritage and history. As you travel across the center of Portugal, you will have the opportunity to visit the beautiful cities of Aveiro and Coimbra.
Aveiro
Situated between the sea and the ria (estuary) and criss-crossed by a network of channels, it is no wonder that Aveiro is often referred to as "The Venice of Portugal". Visitors can cruise the water-filled landscape of Aveiro aboard moliceiros (these slim, colorful boats used to be used by locals to collect algae and seaweed), or hop on a "BUGA" bicycle to cruise the flat streets of the city. Marvel at the beautiful Art Nouveau architecture that marks the city along the main channel. Visit Aveiro's many museums dedicated to its history, art and architecture.
Coimbra
Next, head to Coimbra to visit Portugal's "City of Students". Founded in the 13th century, the University of Coimbra is the oldest in Portugal and one of the oldest in Europe, and is now classified as a UNESCO World Heritage Site for its rich history and beautiful architecture. Visitors can climb the University Tower to hear the bells toll the start and end of classes and appreciate the stunning 360º views of the city below, and stroll the grounds of the university which used to house the palace where the first Kings of Portugal lived when they made Coimbra the first capital of the kingdom. Explore the historic cafes in the city center, take a boat trip along the River Mondego, marvel at the Romanesque style of the local monuments, and visit the city's many beautiful gardens, each with their own unique history and style.
Protect your trip
Travel insurance available in the payment step.
Reward points discount: -$
0
.00
Notice: Estimated price per person based on 2 adults in a double room.
Need help booking?
Mention the Ref. #3144 and let us know your questions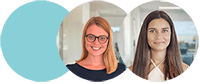 Request to Customize This Package
Portugal Getaways is a member of ASTA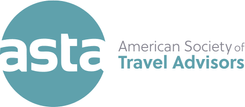 Protect your trip
Travel insurance available in the payment step.
Continue in another device
Trust the Local Experts
Hassle-free Experience
Full Support
Save Time & Money
Reviews
Charles, Texas
06 Nov 2021
Lovely country and warm people. Made many friends Along the way.
Mary Louise , United States
27 Nov 2019
Great. All three hotels were perfectly located.
Charles, Texas
06 Nov 2021
Lovely country and warm people. Made many friends Along the way.
Mary Louise , United States
27 Nov 2019
Great. All three hotels were perfectly located.
Frequently Asked Questions
Contact us
Have questions?
Contact our Support Team
Every day:
09:00 AM
to
01:00 AM
Aveiro, Coimbra & Porto: Road trip
Unlock a World of Exclusive Perks
Unlock a world of privileges with our Travel Rewards Program. Sign up and instantly enjoy.