Iberian Adventure | Barcelona, Madrid & Lisbon
Traveling through Barcelona, Madrid and Lisbon is an experience unlike any other.
Are you looking to truly experience the best of Spain and Portugal?
What's Included?
All flights and connections
Accommodations for your destinations
Why we love this deal:
This travel package combining Barcelona, Madrid, and Lisbon is an amazing deal that everyone should take advantage of. For starters, three beautiful cities in one trip give travelers the chance to experience a wide range of cultures, sites, and attractions.
Barcelona offers the perfect mix of historical landmarks and modern flair. The architecture of Antoni Gaudí alone stirs up emotions from anyone visiting this incredible city, from Park Güell to Casa Milà and La Sagrada Família. With some of the world's best art galleries like MACBA or the Picasso Museum and lively nightlife adding to its charm, Barcelona is a must-see for any traveler.
Next, Madrid. As Spain's capital city it lives up to its name with stunning palaces such as the Palacio Real de Madrid or the Plaza Mayor providing gorgeous backdrops for great photos. Additionally, the local culture here comes alive at the famous Puerta del Sol where visitors can enjoy traditional Spanish tapas while immersed in history in one of Europe's oldest neighborhoods.
The last stop on this dream vacation brings us to Lisbon - Portugal's capital city! Here we can find more architectural masterpieces in places like Igreja do Carmo which survived Lisbon's devastating earthquake in 1755 or the breathtaking São Jorge Castle overlooking the rest of this stunning metropolis. A visit to Alfama - Lisbon's oldest quarter - grants travelers with breathtaking views over colorful rooftops while we explore its narrow streets filled with local food markets and Fado clubs playing traditional Portuguese music.
Customizable: Add more nights to your stay, a rental car or even local excursions!
Itinerary
1
Day 1
Arrival in Barcelona
Suggestion for the day:
Start your visit to Barcelona in the morning by taking a stroll through Las Ramblas and immersing yourself in the lively atmosphere of this iconic street. Be sure to sample some churros and hot chocolate, as well as explore the street's many shops.
Afterward, make your way to Parc de la Ciutadella – a 19th-century park that offers a variety of attractions from lush gardens to an onsite zoo. Take some time to explore its natural beauty and appreciate its tranquil environment.
Enjoy lunch at one of Barcelona's many tapas bars that offer a wide range of traditional Spanish cuisine.
In the afternoon, take a guided tour of the Gothic Quarter and learn more about Barcelona's captivating history. Explore its narrow streets, admire architectural wonders such as La Seu cathedral and uncover hidden gems along the way.
Visit Camp Nou – home of FC Barcelona – where you can get up close with some of Europe's most decorated football trophies, including five Champions League titles.
Round off your day with dinner at one of Barcelona's renowned seafood restaurants before returning to your hotel for the night.
Day 2
Free Day for Personal Activities (Barcelona)
Suggestion for the day:
Begin your day by visiting one of Barcelona's many parks; for example, Park Ciutadella is known for its beautiful fountain and variety of plants while Montjuïc offers spectacular views over the city from its heights.
Take a boat tour along Port Vell to appreciate the city from another perspective; you will be able to spot some interesting sights including Gaudi's Sagrada Familia from afar.
The next stop should be Museu Picasso which houses an extensive collection of Picasso's artwork spanning his entire career; it also includes pieces he created during his stay in Barcelona when he was younger such as Las Meninas series painted between 1957-58 inspired by Velázquez's painting.
Enjoy lunch at one of El Born's delicious restaurants - try out Can Culleretes which has been serving traditional Catalan dishes since 1786!
Visit Palau de la Música Catalana - this UNESCO World Heritage Site is home to one of Europe's finest concert halls; it features a spectacular interior with stained glass windows that are sure to take your breath away!
Get ready for a night out by visiting Sant Antoni Market - here you will find stalls selling vinyl records, vintage clothing stores as well as trendy bars that have become popular among locals!
Day 3
Free Day for Personal Activities (Barcelona)
Suggestion for the day:
Take a break from sightseeing and head down to Barceloneta beach for some sunbathing or swimming in the Mediterranean Sea. Enjoy some delicious seafood lunch at one of many beachside restaurants before going for a leisurely stroll along the Barceloneta boardwalk that stretches all along the seafront back towards downtown Barcelona.
End your day in Montjuic, a hilltop park with spectacular views over Barcelona's city center. Climb up to Mirador del Alcalde for an unforgettable panorama at sunset or take a cable car ride up to Montjuïc Castle for an even grander vista of Barcelona's skyline.
Or opt for a Montserrat Tour with Liquor Tasting Experience: The majestic beauty of the Basilica of Montserrat has attracted travelers from near and far for centuries. The breathtaking views, a unique mixture of architectural styles, as well as its remarkable history will leave you mesmerized. As one of Catalunya's most famous pilgrimage destinations, the basilica is a true symbol of faith and devotion to those who visit this astounding monument. Whether you're an art enthusiast exploring Gaudí's influence in architecture or simply looking for some spiritual solace within the mountain range, there is something for everyone at Montserrat. Take a journey through time and learn more about one of Catalonia's oldest monuments!
Suggestion for the day:
Start the day with a visit to Plaza Mayor, one of Madrid's most iconic squares. This busy plaza is surrounded by Spanish architecture, with restaurants and shops nearby.
Stop at the Royal Palace of Madrid, one of the grandest palaces in Europe and the official residence of the Spanish royal family. Take a guided tour inside, where you can admire the impressive frescoes and paintings on display.
Enjoy lunch at Mercado San Miguel – a historic market filled with stalls serving traditional Spanish fare. Sample some local dishes such as paella and croquetas de jamon.
Spend the afternoon shopping in El Rastro, Madrid's largest flea market. Browse for antiques, collectibles, artworks and more amongst hundreds of vendors.
End the night with dinner at La Latina – an area full of lively bars and restaurants that stay open late into the night. Try some delicious tapas accompanied by glasses of sangria or craft beer.
Day 2
Free Day for Personal Activities (Madrid)
Suggestion for the day:
Begin your day at Plaza de Cibeles – a beautiful square featuring fountains, sculptures, and greenery. Admire its classical architecture before taking photographs under its famous stone clock tower.
Visit The Prado Museum – home to an extraordinary collection of European art dating back to the 12th century to the 19th century including works from Goya, Velazquez, and Rubens among many others. Make sure to buy tickets ahead if you don't want to wait in line!
Enjoy lunch at Palacio Real de Manzanares – a restaurant located in a former royal palace that serves modern takes on classic Spanish dishes such as cocido Madrileño (a traditional stew).
Spend the afternoon exploring Retiro Park - one of Madrid's largest parks covering 350 acres! Go boating on its lake or rent bikes to explore it further on wheels before stopping for a drink at one of its many cafes and bars.
Finish off your day by stopping by Gran Via – Spain's most famous boulevard that houses theatres, cinemas, trendy shops, and more! Have dinner here before heading back home for some restful sleep after an exciting day out in Madrid!
Or opt for a guided tour to Toledo: Allow us to introduce you to Toledo, Spain-- a vibrant city that holds some of the country's greatest jewels from its fascinating history and culture. Steeped in centuries-old architecture, colorful splashes of art deco accents, cobblestone roads coursing with locals walking off jobs by day and passing couples strolling by night. From stunning mosques to striking cathedrals looming over busy street corners—Toledo has something for everyone looking for an authentic experience in Spain.
Day 6
Free Day for Personal Activities (Madrid)
Suggestion for the day:
Start your last day in Madrid by visiting Santiago Bernabeu Stadium – home to Real Madrid FC! Take a guided tour around this enormous stadium including behind-the-scenes insights into player changing rooms & more!
Head over for lunch to San Miguel Market - home to over 100 stalls offering fresh produce ranging from Iberian ham delicacies to artisanal cheeses & baked goods from all across Spain! Treat yourself to any number of traditional snacks while admiring this unique indoor market space.
Spend your afternoon exploring Buen Retiro Park - an expansive park filled with artwork & plenty of beautifully landscaped gardens that make it ideal for strolling around or just sitting down & enjoying nature as locals do daily! Don't forget to check out its Crystal Palace while there too!
Catch up on some shopping afterward along Gran Via - Spain's most renowned boulevard that is lined with popular shops & boutiques selling everything from souvenirs & clothing items to jewelry & electronics so you can find something special no matter what it may be!
After all that sightseeing wind down for dinner at Barrio de Las Letras - an area absolutely full of life thanks to its numerous restaurants & bars staying open late into the night; enjoy traditionally prepared local dishes like patatas bravas or chorizo al vino while people watch out on quaint cobblestone streets till you eventually call it a night after this fulfilling three days spent in Madrid city center!
Suggestion for the day:
Begin your exploration of Lisbon with a walking tour of the Alfama district. Stroll through its winding cobblestone streets, admire its distinct architecture and soak up the atmosphere. Along the way, visit iconic sites like Sao Vicente de Fora Monastery, Graça Church, and Miradouro Santa Luzia viewpoint.
Stop for lunch at one of the area's traditional restaurants, where you can sample some of the local cuisine such as bacalhau (salt cod) or cozido à portuguesa (Portuguese stew).
Next, take a scenic ride on Tram 28 over to Bairro Alto. Admire the views along this historic line before disembarking near Praça Camões. Here, explore one of Lisbon's main cultural hubs and enjoy shopping, dining and nightlife in this vibrant neighborhood.
Finally, head down to the Baixa district and catch a breathtaking view of the sunset from the Castle of São Jorge. This ancient fortress offers stunning panoramic views over the city and serves as an ideal spot to end your first day in Lisbon.
Looking for something different? Book your Lisbon Foodie Walking Tour!
Day 8
Free Day for Personal Activities (Lisbon)
Suggestion for the day:
Start your second day by exploring Belém District located on the banks of the Tagus River. Begin with a visit to Jerónimos Monastery – a UNESCO World Heritage Site – followed by a trip to Belém Tower just next door. Take some time to marvel at these impressive monuments before heading towards the Berardo Museum of Modern Art nearby.
Afterward, go back towards Alfama and stop at Fado Museum where you can learn more about Portugal's traditional music genre while enjoying performances from local artists.
Later in the afternoon, take it easy with a relaxing stroll through the Jardim da Estrela park followed by dinner in the Chiado district right next door. This is one of Lisbon's oldest neighborhoods and here you can find plenty of cozy restaurants with delicious Portuguese dishes such as caldo verde (green soup) or arroz de pato (duck rice).
To top off your evening, don't miss out on an iconic Fado show!
Day 9
Free Day for Personal Activities (Lisbon)
Suggestion for the day:
Head down south towards Sintra or Évora - take your pick! Both locations offer beautiful scenery and plenty of cultural attractions worth exploring.
Have you ever heard of the magical village of Sintra? It's known for its fairytale castles, spectacular beaches and breathtaking views. From a sweeping hilltop palace to hidden gardens tucked away in secret grottoes, Sintra has something for everyone who loves beautiful scenery and unique experiences. This town is full of rich history and cultural secrets that are waiting to be discovered. In this blog post, we will go over what must-see destinations await you when visiting Sintra! Here's an introduction to some of the best sights you won't want to miss on your journey there. Book here your Sintra adventure!
Évora is a city of captivating charm. From its astounding medieval walls to the enchanting atmosphere of its winding alleyways and cobbled squares, Évora is a destination that draws thousands of visitors each year. Its well-preserved Roman Temple and 16th-century cathedral make exploring these narrow streets an absolute must for those seeking to uncover the city's fascinating history while it's stunning rural countryside serves as a beautiful backdrop for outdoor adventurers looking to escape into nature. Book here your Évora & Wine Tour!
Day 10
Return Flight Home
*itinerary presented is a suggestion and the length of stay may vary. All tours are suggestions unless specifically stated.
Flexibility Policy
No Amendment Fees on Our End
We don't charge for our work in changing the initial itinerary.
Full flexibility on Land Arrangements
Change the initial itinerary or cancel your land arrangements for any reason until 14 days before the trip, without penalty.
Support 7 Days a Week
Our experienced travel agents are are available 7 days a week (16 hours per day) to help with any questions.
About the Destinations:
Barcelona
Barcelona is a vibrant city, located on Spain's eastern coast. Boasting sunny skies, a lively atmosphere, exquisite Gaudí architecture and of course delectable culinary delights, Barcelona is truly a captivating destination. Travelers can experience a varied culinary landscape, where tapas bars and Michelin-starred restaurants abound, enjoy world-renowned architecture and museums, or simply relax on the multitude of outdoor terraces and welcoming beaches.
Madrid
Appreciate Madrid's cultural legacy and Moorish and Neoclassical architecture. Be wowed by one of Europe's most stunning palaces and Madrid's most famous landmark, the Madrid Royal Palace. Take in the sun at the Retiro Gardens and then go shopping on the vibrant Gran Via. Explore the lively Mercado de San Miguel, one of the best culinary spots in the city, where tapas bars offer local delicacies and tasty wine.
Lisbon
Are you looking for a one-of-a-kind experience filled with all the culture, sights and sounds that Portugal has to offer? Look no further than Lisbon – the vibrant, sun-drenched capital of Portugal! With its long stretches of golden beaches, picturesque cobblestoned streets and colorful architecture, nothing beats exploring this stunning city. Whether it's sampling fresh seafood dishes or admiring breathtaking views from atop winding hilltop avenues – visitors will be captivated by their time in the City on Seven Hills. But that's not all - visit historical monuments dating back centuries before, explore local markets and neighborhoods while tasting traditional Portuguese favorites and learn about lifestyle rooted in centuries old traditions.
Protect your trip
Travel insurance available in the payment step.
Notice: Estimated price per person based on 2 adults in a double room.
Reward points discount: -$
0
.00
Talk to a Specialist About This Deal
Need help booking?
Mention the Ref. #1476 and let us know your questions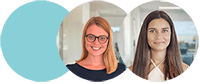 reach us on WhatsApp
Protect your trip
Travel insurance available in the payment step.
Continue in another device
Trust the Local Experts
Hassle-free Experience
Full Support
Save Time & Money
Frequently Asked Questions
Contact us
Have questions?
Contact our Support Team
Monday to Friday:
08:00 AM
to
03:00 AM
Weekends and Holidays:
08:00 AM
to
12:00 AM
Earn $500*
towards your next trip
Join our Travel Rewards program and receive $500 just for signing up! As a Travel Rewards Member, you'll receive exclusive offers and early access to special deals and sales.