Lisbon | Adventure Package
Includes accommodation of your choice plus 3 unique tours.
Get to know Lisbon and the surrounding areas with this unique experience package!
What's Included?
All flights and connections
Accommodation for your destination
Experience Pack: The Best of Lisbon
Why we love this deal:
This travel package takes the stress out of having to plan everything yourself. All you have to do is pack your bags and bring your adventurous spirit;

This package includes three fabulous half-day tours that will introduce you to three unique parts of Greater Lisbon: Downton Lisbon, Sesimbra, and Sintra;

Lisbon Walking Tour:

Visit downtown Lisbon and explore the heart of the historic city center on foot;

Sesimbra by Kayak OR Forts Route by Speedboat:

You can choose one of these tours: The first takes place in Sesimbra, and the second one is by boat, taking you between Estoril, Cascais, Bugio, and Lisbon. Both are great choices for a perfect little adventure!

Sintra Historic Hiking Tour

: Enjoy a half-day retreat from the city with this historic walking tour of beautiful, scenic Sintra and its emblematic Pena Palace;

You can customize your travel itinerary according to your preferences. Options include: adding additional nights to your stay, a car rental, or some other experience to make your itinerary even more unique and special;

You won't have to worry about anything, as we have taken care of everything for you.
Itinerary
Day 2
Lisbon Walking Tour (Included)
The tour will take you through the city center, passing famous squares and monuments
The tour ends with a visit to Castelo de São Jorge, which has been recently restored to its former glory
Day 3
Sesimbra by Kayak OR Forts Route by Speedboat (Included)
Sesimbra by Kayak:
Paddle through the Bay of Sesimbra and along the Arrabida Nature Park and Luiz de Saldanha Maritime Reserve coasts
Visit Praia do Ribeiro do Cavalo - one of Portugal's most beautiful beaches
or
Forts Route by Speedboat:
Enjoy an adventure on a speedboat while discovering the coastal beauty of Portugal.
Pass by Bugio Lighthouse, Fort São Julião da Barra, Boca do Inferno, Guia Lighthouse, Fort of São João das Maias and Giribita, Padrão dos Descobrimentos, and Belém Tower
Day 4
Sintra Historic Hiking Tour (Included)
Join us for a journey through Sintra's historic hiking route, which will take you up the Serra to the Moorish Castle, and through Pena Palace Park
Along this route, there is a high cross that presents visitors with a 360º view of the Serra and Atlantic coast
You will also visit Pena Palace, whose history dates back to the Middle Ages and was later rebuilt in the mid-19th century by King Ferdnando II
Day 5
Free Day for Personal Activities
Suggestion for the day:
Visit the UNESCO City of Évora: The Alentejo region of Portugal is a feast for all the senses, from its northernmost tip to its sunkissed southern shores. While the north offers visitors pastoral scenery, like horses grazing in the flatland, the central portion of the region is marked by the vast plain with rows of cornflowers blowing in the wind. As one makes their way to the Alentejo coast, wild and unmarred natural beauty awaits to awe and inspire.
Can't Miss:
Sé Cathedral
Roman Temple
Capela dos Ossos
Giraldo Square
Évora university
Água da Prata aquaduct
Cromlech of Almendres
Day 6
Free Day for Personal Activities
Suggestion for the day:
Visit Óbidos: The romantic appeal of Obidos — a marvelous medieval town in Portugal chocked full of intriguing history — provides a true experience as if you have actually stepped back in time to explore the nation's amazingly rich history. Wandering among this enclave´s charming cobbled streets — flanked by an ancient walled labyrinth — and visiting its magnificent medieval castle will be memories you will never forget.
Can't Miss:
Porta da Vila, Óbidos castle
Santa Maria church
Santa Maria Square
Bom Jesus da Pedra Sanctuary
Óbidos lake
Porta da Vila
Óbidos Aquaduct
Óbidos Medieval Market
*itinerary presented is a suggestion and the length of stay may vary. All tours are suggestions unless specifically stated.
Flexibility

Policy
No Amendment Fees on Our End
We don't charge for our work in changing the initial itinerary.
Full flexibility on Land Arrangements
Change the initial itinerary or cancel your land arrangements for any reason until 14 days before the trip, without penalty.
Support 7 Days a Week
Our experienced travel agents are are available 7 days a week (16 hours per day) to help with any questions.
About the Destination:
Lisbon, the cosmopolitan capital of Portugal and Europe's second-oldest capital (after Athens), has become the new "it" destination for tourists visiting Europe. This is "The City of the Sea" and "The City of the Explorers", once home to the world's greatest explorers like Vasco da Gama, Magellan, and Prince Henry the Navigator. Lisbon is also the first true world city, the capital of an empire spreading over all continents, from South America (Brazil) to Asia (Macao, China; Goa, India).
The people are charming, the food is some of the best in Europe, and the combination of old cobbled streets with a modern vibe make it a delightful experience for any visitor. Rich in history, architecture, culture and entertainment, this historical capital will surely captivate you.
Enjoy strolling on the black and white mosaic cobblestone sidewalks, large boulevards, and quaint alleyways. Visit UNESCO World Heritage Sites (Mosteiro dos Jerónimos and Torre de Belém), and the Moorish São Jorge Castle.
You can also enjoy a melodic and typically Portuguese fado show in one of Alfama's Fado Houses, accompanied by an elegant glass of Portugal's outstanding wine. Of course, a trip to Lisbon would not be complete without a taste of its famous pastries, Pastel de Belem and pastel de nata. You will soon see why it is often said: Lisbon is truly a city for all the senses.
Protect your trip
Travel insurance available in the payment step.
Notice: Estimated price per person based on 2 adults in a double room.
Reward points discount: -$
0
.00
Talk to a Specialist About This Deal
Need help booking?
Mention the Ref. #3200 and let us know your questions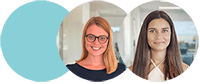 reach us on WhatsApp
Protect your trip
Travel insurance available in the payment step.
Continue in another device
Trust the Local Experts
Hassle-free Experience
Full Support
Save Time & Money
Frequently Asked Questions
Contact us
Have questions?
Contact our Support Team
Monday to Friday:
08:00 AM
to
03:00 AM
Weekends and Holidays:
08:00 AM
to
12:00 AM
Earn $500*
towards your next trip
Join our Travel Rewards program and receive $500 just for signing up! As a Travel Rewards Member, you'll receive exclusive offers and early access to special deals and sales.