Madeira | Deluxe Island Adventure
Travel to the lush island of Madeira with this fun-filled adventure itinerary.
Get ready to experience why Madeira keeps winning the World's Leading Island Destination award!
What's Included?
All flights and connections
Accommodation for your destination
Private Yacht Tours: Sunset
Land: Levadas - Walking Tours
Food & Wine: Visit to the Vineyards + Tasting + Typical Lunch
Why we love this deal:
Boasting mild weather and equally mild ocean temperatures year-round, Madeira is a unique destination offering an endless array of activities for you to discover the island's stunning natural beauty by land or by sea.

As for the hotels, we made a curated selection of

5-star units

in downtown Funchal just for you!

With endless opportunities for adventure and close contact with nature, our curated experiences are here to make sure you get to experience the very best Madeira has to offer. So, included in this exclusive package are:

A hiking tour (levada): With its many gorgeous mountains and waterfalls, it's no surprise that Madeira has long been referred to as a "hiker's paradise". Many of these trails follow the old irrigation canals called "levadas" that were once used to bring water from the north side of the island to the south. Although still used today, many of these canals are also widely used for nature walking. No matter your preference or experience level, there are many different types of trails all over Madeira. Beginners or those looking for a more leisurely nature walk should stick to the south side of the island that will suit your fancy, while those looking for a more exhilarating trekking experience should head north to the more mountainous side of the island.
A visit to the Madeiran vineyards, followed by a wine tasting and a traditional lunch: This fortified wine is similar to the Port produced in mainland Portugal. Unlike Port wine, which is stored and aged in cool temperature controlled environments, Madeira's wine is stored and aged in warm places, which makes it taste much stronger at the first sip. Be sure to give this local favorite a try.
A private yacht sunset tour:

Ending the day with a swim and a toast at sunset is a unique experience in Madeira, and also an unmissable natural phenomenon! This tour is ideal for enjoying with your better half or a group of friends. On the sea, you will not find crowds that spoil the "perfect picture". *Complimentary cheese platter and champagne included. If you're staying at a Pestana hotel with direct access to the ocean, pick up and drop off of this tour will be made there. If you don't, the meeting point is at Happy Hour Madeira shop in Marina do Funchal;
Flexibility Policy
No Amendment Fees on Our End
We don't charge for our work in changing the initial itinerary.
Full flexibility on Land Arrangements
Change the initial itinerary or cancel your land arrangements for any reason until 14 days before the trip, without penalty.
Support 7 Days a Week
Our experienced travel agents are are available 7 days a week (16 hours per day) to help with any questions.
About the Destination:
Situated in the Atlantic between Portugal and the coast of Morocco, Madeira enjoys a unique location at the intersection of many different flavors and influences. What can you expect to find on the menu here? Fresh tuna steak, fried cornmeal, kabobs, breads, mackerel, octopus, homemade couscous, wheat soup, and of course, loads of fresh fruit and delicious Madeira wine! And that´s just for "starters"!
But beyond amazing cuisine, Madeira is also the perfect setting to escape from your everyday life and reconnect with nature, or simply just relax and unwind in a tropical paradise that will make you feel like you are a world away from it all. Boasting mild weather and equally mild ocean temperatures year-round, Madeira offers an endless array of activities for you to discover the island's stunning natural beauty by land or by sea, including biking, hiking, kayaking, sail boating, jet-skiing, surfing, scuba diving and much more.
With its exquisite landscapes, delicious cuisine, distinctive culture and traditions, and endless opportunities for adventure, it's easy to see why this dreamy island was elected "World's Leading Island Destination" from 2015 to 2021 by the World Travel Awards.
Check out our Madeira Travel Guide for more information and tips!
Itinerary
Protect your trip
Travel insurance available in the payment step.
Notice: Estimated price per person based on 2 adults in a double room.
Reward points discount: -$
0
.00
Request to customize this deal
Need help booking?
Mention the Ref. #5818 and let us know your questions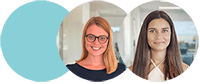 reach us on WhatsApp
Protect your trip
Travel insurance available in the payment step.
Continue in another device
Trust the Local Experts
Hassle-free Experience
Full Support
Save Time & Money
Frequently Asked Questions
Contact us
Have questions?
Contact our Support Team
Everyday:
09:00 AM
to
01:00 AM
Madeira | Deluxe Island Adventure
Earn $50*
towards your next trip
Join our Travel Rewards program and receive $50 just for signing up! As a Travel Rewards Member, you'll receive exclusive offers and early access to special deals and sales.