Madeira | Full Island Experience
Includes 2 full-day tours and a whale watching excursion.
An adventure through the beautiful hillsides of Madeira Island!
What's Included?
All flights and connections
Accommodation for your destination
Jeep Safaris: Santana - Full Day (Lunch included)
Jeep Safaris: Porto Moniz - Full Day (Lunch included)
Whale Watching : Half Day
Why we love this deal:
This travel package takes the stress out of having to plan everything yourself. All you have to do is pack your bags and bring your adventurous spirit;

You can book this travel package with or without flights and enjoy our special rate for selected accommodations;
This travel package includes 3 experiences: a guided tour to Porto Moniz, another guided excursion to Santana, and a whale watching experience;
The experiences are already included in the final price, so all you have to do is show up and enjoy yourself immensely;
You won't have to worry about anything. When you arrive at Cristiano Ronaldo Airport, you will be taken straight to your hotel (transfers are assured by the tour provider);
Breakfast may be included during your stay (depending on the hotel selected);
This travel package brings together excellent and exclusive offers to give you the best possible experience on Madeira Island;
You can customize your travel itinerary according to your personal preferences. Options include: adding additional nights to your stay, a car rental, or some other experience to make your itinerary even more unique and special;
You won't have to worry about anything, as we have taken care of everything for you.
About the Porto Moniz tour:
In Porto Moniz, you will find one of the best places for a dip in the balmy waters of the Atlantic: a set of natural pools formed by volcanic rocks, where the seawater flows gently without the harsh crashing of rough waves.
About the Santana tour:
You will have the opportunity to learn about the cultural legacy and history of the municipality of Santana, a Biosphere Reserve. In addition to the gorgeous flower gardens, you will be able to admire and appreciate Santana's famous triangular houses.
About the whale watching activity:
Just 5 km off the coast of Madeira Island, the ocean reaches a depth of 3,000 meters, which explains why this island is the gateway to the largest cetacean sanctuary in the North Atlantic, with about 635,000 hectares of protected waters. That is twice the size of the Lisbon district, just to give you an idea of its epic proportions!
Flexibility

Policy
No Amendment Fees on Our End
We don't charge for our work in changing the initial itinerary.
Full flexibility on Land Arrangements
Change the initial itinerary or cancel your land arrangements for any reason until 14 days before the trip, without penalty.
Support 7 Days a Week
Our experienced travel agents are are available 7 days a week (16 hours per day) to help with any questions.
About the Destination:
Madeira is an archipelago full of stunning landscapes, lush forests, volcanic mountains, exotic and colorful flower gardens, delicious local flavors and crystal clear Atlantic's blue waters, perfect for swimming and exploring. From jeep tours to trail runs, to canyoning and paragliding, we break down Madeira's top 10 nature experiences here. Last but not least, Madeira's sunny weather, mild ocean temperatures and crystal clear waters make this island destination a paradise for ocean lovers as well.
Boasting mild weather year-round, as well as unique traditions, lively island culture, delicious cuisine, stunning landscapes, exotic flora, and a variety of water and mountain sports, Madeira Island is a prestigious and multi-faceted European vacation destination. This dreamy island allows you to unwind and forget life's stresses as you enjoy unique experiences surrounded by tumbling green hillsides, gorgeous wildflowers, and a sparkling blue sea.
Discover Madeira's charming port city of Funchal, a cruise-ship hub and a historical and colorful city teeming with restaurants, cafés, and friendly locals. Explore the narrow streets paved in black and white stones, sample local cuisine and shop for souvenirs at the city's colorful and lively markets, and indulge in delicious island food. Try the local fish, savor bolo do caco, and sip poncha as you people-watch under Madeira's sunny skies. Enjoy the thrill of racing down a hill on a traditional wicker toboggan, and admire the island's typical houses and architecture.
Map & Itinerary
Protect your trip
Travel insurance available in the payment step.
Notice: Estimated price per person based on 2 adults in a double room.
Reward points discount: -$
0
.00
Need help booking?
Mention the Ref. #3272 and let us know your questions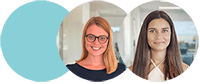 reach us on WhatsApp
Protect your trip
Travel insurance available in the payment step.
Continue in another device
Trust the Local Experts
Hassle-free Experience
Full Support
Save Time & Money
Frequently Asked Questions
Contact us
Have questions?
Contact our Support Team
Everyday:
08:00 AM
to
12:00 AM
Madeira | Full Island Experience
Earn $50*
towards your next trip
Join our Travel Rewards program and receive $50 just for signing up! As a Travel Rewards Member, you'll receive exclusive offers and early access to special deals and sales.