Lisbon: Ultimate Guided Adventure
Immerse yourself in Lisbon's wonders with every detail taken care of.
Immerse yourself in Lisbon's rich history, stunning architecture, and captivating culture on a hassle-free adventure!
What's Included?
All flights and connections
Accommodation for your destination
Special Offer: Best of Lisbon (4 Guided Tours)
Why we love this deal:
Unbeatable Value for Money: With our carefully curated itinerary, you can relax and focus on enjoying every moment of your adventure.
Expert Guided Tours: Our experienced guides will accompany you throughout the adventure, ensuring a seamless and immersive experience.

Discover Sintra's Enchantment, including the breathtaking Pena Palace
Unveil Évora's Rich History, a UNESCO World Heritage Site, and witness the Roman Temple and the captivating Chapel of Bones.
Lisbon's Treasures: Dive into the heart of Lisbon, discovering its historic neighborhoods and iconic landmarks.
Coastal Delights: Explore the picturesque coastal villages of Nazaré and Óbidos, experiencing the charm of these unique destinations and taking in their natural beauty.

Stunning Scenic Beauty: From sweeping views of the Tagus River to breathtaking sunsets over the city, prepare to be mesmerized by Lisbon's natural beauty.
Customizable: Add more nights to your stay, a rental car or even local excursions.
Itinerary
1
Day 1
Wednesday: Arrival in Lisbon
Enjoy included airport transfers for your arrival and departure. For your comfort, consider booking an early check-in in advance.
Suggestion for the day:
Explore Baixa, the downtown district of Lisbon, known for its grand squares and elegant architecture. Discover the vibrant shopping streets, explore local boutiques, and take a break in one of the traditional cafés to enjoy a refreshing cup of Portuguese coffee.
End your day with a breathtaking sunset view from Miradouro da Senhora do Monte. This hilltop viewpoint offers a panoramic vista of Lisbon, where you can admire the city's rooftops and the sparkling Tagus River as the sun sets on the horizon.
Day 2
Thursday: Lisbon Tour (Included)
09:00 AM - 01:00 PM
Jerónimos Monastery: an architectural masterpiece that is classified as a UNESCO World Heritage site.
Church of the Jerónimos Monastery: within the monastery, you will have the chance to visit the church, which boasts beautiful Manueline-style architecture.
Belém's Monumental Area is renowned for its rich historical significance and cultural heritage.
Cultural Experience: throughout the tour, you will have the chance to immerse yourself in the cultural aspects of Lisbon. This includes experiencing the traditional music of fado and indulging in the delightful Pastéis de Belém, a famous Portuguese pastry.
Day 3
Friday: Sintra Full-Day Tour (Included)
09:00 AM - 06:00 PM
The Cultural Landscape of Sintra, a UNESCO World Heritage Site.
Pena Palace, perched atop the Sintra Mountain, represents the epitome of Romantic architecture in Portugal.
Pena Palace Park spans over 200 hectares of stunning gardens, ponds, bridges, and fountains.
Day 4
Saturday: Évora Full-Day Tour (Included)
09:00 AM - 07:00 PM
Explore Évora, a charming city that holds the prestigious UNESCO World Heritage status.
Witness the Roman influence in Évora through the awe-inspiring Roman Temple, a remarkable historical site that allows you to step back in time.
Discover the mystical Chapel of Bones, a unique and intriguing place where the walls are adorned with real human bones.
Day 5
Sunday: Fátima, Nazaré, Óbidos & Batalha Tour (Included)
09:00 AM - 06:00 PM
Begin the tour with a visit to Fátima, a renowned pilgrimage site and center of the Catholic Faith.
Proceed to Batalha, where you will visit the Gothic Church of the Monastery of Batalha, a UNESCO World Heritage Site and one of the 7 Wonders of Portugal in 2007. Immerse yourself in the stunning architecture and rich history of this remarkable site.
Conclude the tour in Óbidos, a captivating medieval village surrounded by 14th-century walls. Lose yourself in the narrow, maze-like streets and admire the delightful white-washed buildings that make Óbidos one of the most picturesque towns in Portugal.
Day 6
Monday: Free Day for Personal Activities
Suggestion for the day:
Visit Alfama. Head to the nearby neighborhood of Graça and climb up to the Miradouro da Graça for panoramic views of the city.
Explore the beautiful Monsanto Park, a 20-min drive from Lisbon.
Go to the LX Factory, a vibrant hub of creativity, featuring trendy shops, art galleries, cafés, and restaurants.
Day 7
Tuesday: Free Day for Personal Activities
Suggestion for the day:
Visit the iconic Cristo Rei statue. Take a short ferry ride or cross the 25th of April Bridge to reach the statue, which offers breathtaking views of Lisbon and the river.
Walk along the riverfront promenade in Cacilhas. Enjoy the charming ambiance and stop at a waterfront restaurant to indulge in some traditional Portuguese cuisine.
Day 8
Wednesday: Return Flight Home
Wishing you a safe and cozy flight back, and eagerly looking forward to exploring more adventures with you in the near future!
*itinerary presented is a suggestion and the length of stay may vary. All tours are suggestions unless specifically stated.
Flexibility

Policy
No Amendment Fees on Our End
We don't charge for our work in changing the initial itinerary.
Full flexibility on Land Arrangements
Change the initial itinerary or cancel your land arrangements for any reason until 14 days before the trip, without penalty.
Support 7 Days a Week
Our experienced travel agents are are available 7 days a week (16 hours per day) to help with any questions.
About the Destination:
Welcome to Lisbon, the cosmopolitan capital of Portugal and a destination that seamlessly blends history, culture, and modernity.
Lisbon, Europe's "it" destination: Experience the cosmopolitan charm of Lisbon, Europe's new hotspot that seamlessly blends history, culture, and a modern vibe.
Rich maritime heritage: Explore the city that once served as the home of legendary explorers like Vasco da Gama and Magellan, with a fascinating maritime history that shaped the world.
A delightful blend of old and new: Wander through Lisbon's cobbled streets and wide boulevards, where centuries-old architecture coexists harmoniously with contemporary vibes, creating a delightful and captivating atmosphere.
Protect your trip
Travel insurance available in the payment step.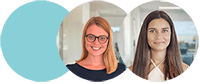 Talk with a Travel Advisor
+1 857-239-0784
Notice: Estimated price per person based on 2 adults in a double room.
Reward points discount: -$
0
.00
Request to Customize This Package
Need help booking?
Mention the Ref. #8439 and let us know your questions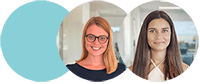 reach us on WhatsApp
Portugal Getaways is a member of ASTA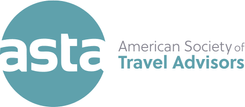 Protect your trip
Travel insurance available in the payment step.
Continue in another device
Trust the Local Experts
Hassle-free Experience
Full Support
Save Time & Money
Frequently Asked Questions
Contact us
Have questions?
Contact our Support Team
Everyday:
08:00 AM
to
12:00 AM
Lisbon: Ultimate Guided Adventure
Super Deal
Earn $500*
to travel with us
Join our Travel Rewards program and receive $500 just for signing up! As a Travel Rewards Member, you'll receive exclusive offers and early access to special deals and sales.