Lisbon, Sintra & Óbidos | Fly & Drive
Combine an exciting visit to Lisbon with similarly magical jaunts to colorful Sintra and medieval Óbidos.
Discover the charms of Lisbon's charming neighboring areas!
What's Included?
All flights and connections
Accommodations for your destinations
Why we love this deal:
Start your adventure by flying to Lisbon, where you will pick up your car rental then drive to Sintra for 2 nights. You will then head to awe-inspiring Óbidos before ending your journey in the cosmopolitan capital of Lisbon;

Sintra, the underrated fairytale wonderland located just a stone´s throw away from Lisbon, is considered to be among the most beautiful cities in the country, and we totally get why. The cultural landscape of Sintra is also a UNESCO World Heritage Site, featuring a unique mixture of curved mountains, dewy forests, and architecturally rich gems.

The medieval town of Óbidos, as well as being among the most picturesque and best preserved cities in all of Portugal, it also has an intriguing history, being one of the very first settlements, its origins dating all the way back to pre-Roman arrival in the Iberian Peninsula!

The gateway to both the Atlantic and the Mediterranean, Lisbon is a dynamic port city that fuses together two distinct but complementary lifestyles, providing visitors a perfect mix of European culture, cuisine, and cosmopolitan flair. Regal palaces and cathedrals, busy markets and plazas, and quiet city gardens converge to create the unique rhythm of Lisboeta life.
Please note:
This itinerary is also available by train! Please reach out to our Customer Support team for further information.
Flexibility Policy
No Amendment Fees on Our End
We don't charge for our work in changing the initial itinerary.
Full flexibility on Land Arrangements
Change the initial itinerary or cancel your land arrangements for any reason until 14 days before the trip, without penalty.
Support 7 Days a Week
Our experienced travel agents are are available 7 days a week (16 hours per day) to help with any questions.
About the Destinations:
Lisbon
Strolling along the capital city´s mosaic sidewalks, you'll likely hear beautiful fado music echoing from tiny tavern patios, see colorful clotheslines strung between open windows, and smell the delicious mix of herbs and garlic wafting through the air from al fresco restaurants in the Alfama quarter or Bairro Alto. And if you appreciate old-world architecture, be sure to visit the Padrao dos Descobrimentos, the Mosteiro dos Jeronimos, and the UNESCO World Heritage site the Torre de Belem.
Sintra
Historically known as being the illustrious home to Portugal's most storied monarchs, the town of Sintra is not only historically relevant, but aesthetically speaking, it is a true marvel of magnificence and romantic beauty. This dream destination is also known as being filled with heavenly mansions tucked among rolling green hillsides, and fantastical castles that make you feel as if you have stepped into an actual real-life fairytale, including must-see marvels of the Palácio Nacional de Sintra, Palácio da Pena, Quinta de Regaleira, the Castelo dos Mouros and the Palácio de Monserrate.
Óbidos
The romantic appeal of Obidos — a marvellous medieval town in Portugal chocked full of intriguing history — provides a true experience, as if you have actually stepped back in time to explore the nation's amazingly rich history. Wandering among this enclave´s charming cobbled streets — flanked by an ancient walled labyrinth — and visiting its magnificent medieval castle will be memories you will never forget.
Protect your trip
Travel insurance available in the payment step.
Notice: Estimated price per person based on 2 adults in a double room.
Reward points discount: -$
0
.00
Need help booking?
Mention the Ref. #1482 and let us know your questions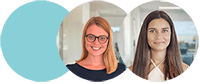 reach us on WhatsApp
Protect your trip
Travel insurance available in the payment step.
Continue in another device
Trust the Local Experts
Hassle-free Experience
Full Support
Save Time & Money
Frequently Asked Questions
Contact us
Have questions?
Contact our Support Team
Everyday:
08:00 AM
to
12:00 AM
Lisbon, Sintra & Óbidos | Fly & Drive
Earn $50*
towards your next trip
Join our Travel Rewards program and receive $50 just for signing up! As a Travel Rewards Member, you'll receive exclusive offers and early access to special deals and sales.