Madeira: Ultimate Guided Adventure
For 7-Nights: Discover the best of Madeira with our escorted tours package - hassle-free!
Uncover the best of Madeira with our excursion-inclusive adventure on a completely hassle-free experience!
What's Included?
All flights and connections
Accommodation for your destination
Special Offer: Best of Madeira (3 Guided Tours + 1 Thematic Dinner)
Why we love this deal:
Immersive Exploration: This is truly a one-of-a-kind opportunity to explore the world-famous Madeira Island in an immersive and unique way - completely hassle-free! This package has something for everyone with its perfect blend of adventure and relaxation.
Meet Like-Minded Travelers: The guided group day trips provide the perfect chance to make new friends who share your passion for traveling.
World's Leading Island Destination (2015-2022): Madeira is known for its warm climate, stunning scenery, and lush nature reserves. The island is also home to some of Europe's best beaches, as well as wineries and local markets that are sure to please every visitor.
Curated Experiences: In your three tours (+1 thematic dinner) led by an expert local guide across four days, you'll get to uncover the secrets of downtown Funchal, savor delectable local cuisine, and be amazed by the stunning surrounding landscapes while discovering famous sites such as Santana or charming Porto Moniz. Plus, enjoy an unforgettable thematic dinner for the perfect start to your journey. (Total meals included: 7 breakfasts + 2 lunches + 1 dinner)
Tailor Your Adventure: Customize your trip by adding extra nights, a rental car, or more local excursions to create the perfect Madeira Island experience.
Get $500 when you join our Travel Rewards Program
Itinerary
1
Day 1
Friday: Arrival in Madeira Island
Welcome to Madeira! Enjoy included airport transfers for your arrival and departure. For your comfort, consider booking an early check-in in advance.
Suggestion for the day:
Take some time to explore your hotel, facilities, and surrounding areas.
Day 2
Saturday: Welcome Dinner (Included)
Thematic Local Dinner (7PM - 10:30PM):
Embark on a tantalizing evening of sumptuous cuisine, live folklore demonstration, and maybe even the beautiful sounds of Fado! Get front-row seats to an enchanting night as you savor delectable dishes in a local restaurant. Don't miss out on this unique experience!
Menu:
Aperitif (Madeira Wine)
Appetizer (Bolo do Caco with garlic butter)
Vegetable Soup
Grilled meat served with local fried sweet corn, french fries, and salad (optional side vegetables instead)
Dessert (Fruit Salad with Ice Cream)
Coffee
Digestive
Drinks included: Water, Wine or Beer
Day 3
Sunday: Santana Excursion (Included)
Embark on an unforgettable journey through the beautiful sights of Madeira. From Camacha's famous wicker factory to Pico do Arieiro, towering at a staggering 1810 meters above ground level you will experience breathtaking views from every angle. Uncover the secrets of Ribeiro Frio with its alluring trout farm and world heritage site - the Laurissilva Forest - before taking in Santana's classic thatched houses for lunch! End this incredible day off admiring Ponta de São Lourenço followed by the Machico en route o your return to Funchal- lunch is included during this full-day tour!
Day 4
Monday: Funchal City Tour (Included)
Discover the stunning points of interest this charming city offers! From visiting a traditional embroidery factory, strolling through colorful markets filled with delightful fruits and flowers, riding up Monte on an iconic cable car* for breathtaking views, or taking in the secrets behind the Monte Botanical Garden. Make sure you also have some fun by descending down back into town on famous toboggans ridden with wicker baskets*! Don't miss out – this captivating small half-day tour is one that will stay etched in your memory forever!
* not included
Day 5
Tuesday: Porto Moniz Excursion (Included)
Come experience the best of Madeira on this memorable coastal tour! Enjoy breathtaking views of an area known for its delicious swordfish - Câmara de Lobos, then marvel at Cabo Girão – Europe's highest cliff with 580 meters. Wander along the stunning coast and take in Porto Moniz's famous natural pools before indulging yourself in lunch in a picturesque location. Ascend up Encumeada - situated atop 1007 meters high where you can revel in sweeping sea views from each side, before heading back down towards Funchal - lunch is included during this full-day tour!
Day 6
Wednesday: Free Day for Personal Activities
Suggestion for the day:
Take the Day for a Hiking Adventure: With its many gorgeous mountains and waterfalls, it's no surprise that Madeira has long been referred to as a "hiker's paradise". Many of these trails follow the old irrigation canals called "levadas" that were used to bring water from the north side of the island to the south. Although still used today, many of these canals are also widely used for walking. No matter your preference or experience level, there are many different types of trails all over Madeira. Beginners or those looking for a more leisurely nature walk should stick to the south side of the island, while those looking for a more exhilarating trekking experience should head north to the mountainous side of the island.
Recommended Hikes:
Day 7
Thursday: Free Day for Personal Activities
Suggestion for the day:
Dip your toes in the refreshing ocean at dawn and spend a leisurely day exploring local shops to pick up artisanal souvenirs and local delicacies (such as bolo do caco and poncha) to bring back home.
Day 8
Friday: Transfer to the Airport & Return Flight Home
Wishing you a safe and cozy flight back, and looking forward to exploring more adventures with you in the near future!
*Itinerary presented is a suggestion and the length of stay may vary. All tours are suggestions unless clearly stated.
Flexibility

Policy
No Amendment Fees on Our End
We don't charge for our work in changing the initial itinerary.
Full flexibility on Land Arrangements
Change the initial itinerary or cancel your land arrangements for any reason until 14 days before the trip, without penalty.
Support 7 Days a Week
Our experienced travel agents are are available 7 days a week (16 hours per day) to help with any questions.
About the Destination:
Dare to explore the many facets of Madeira Island and its delights. Immerse yourself in a paradise where lush landscapes, exotic flora, crystal-clear waters, delicious cuisine, and unique culture combine into an unforgettable experience like no other! Soak up the sunshine - or embrace cooler climates for outdoor activities such as water sports or mountain trekking. Embrace colorful Funchal's vibrant energy by meandering through lively markets filled with local treasures; savor their award-winning gastronomy. Venture forth on this dreamy island getaway that will transport you from life's stresses while allowing your spirit to unwind amidst breathtaking views.
Protect your trip
Travel insurance available in the payment step.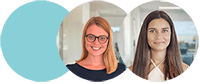 Talk with a Travel Advisor
+1 857-239-0784
Notice: Estimated price per person based on 2 adults in a double room.
Reward points discount: -$
0
.00
Request to Customize This Package
Need help booking?
Mention the Ref. #1538 and let us know your questions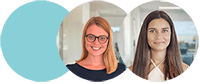 reach us on WhatsApp
Portugal Getaways is a member of ASTA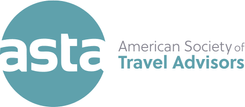 Protect your trip
Travel insurance available in the payment step.
Continue in another device
Trust the Local Experts
Hassle-free Experience
Full Support
Save Time & Money
Frequently Asked Questions
Contact us
Have questions?
Contact our Support Team
Everyday:
08:00 AM
to
12:00 AM
Madeira: Ultimate Guided Adventure
Super Deal
Earn $500*
to travel with us
Join our Travel Rewards program and receive $500 just for signing up! As a Travel Rewards Member, you'll receive exclusive offers and early access to special deals and sales.