Madeira | Premium Downtown Funchal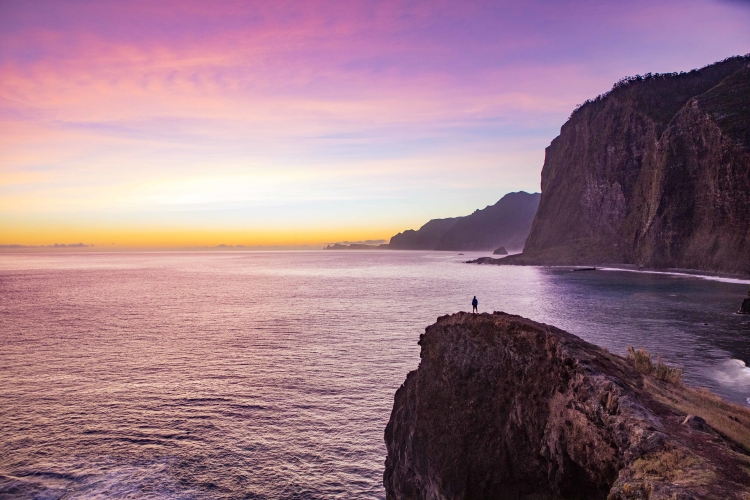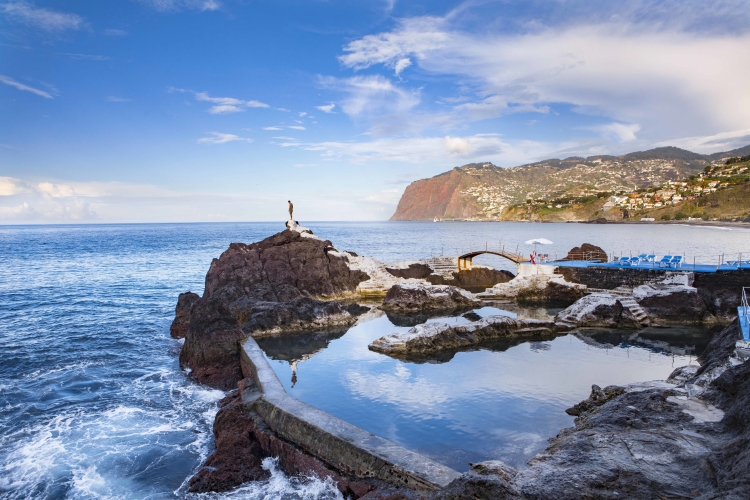 Includes round trip flights and accommodation at your choice of fabulous Pestana Hotel property
Explore the gorgeous Madeira Island and stay at a fabulous Pestana Hotel property in downtown Funchal!
What's Included?
All flights and connections
Accommodation for your destination
Expert trip manager and local guides
Why we love this deal:
Choose from one of our fabulous Pestana Hotel properties located conveniently in Funchal's city center, selected exclusively for this deal, and you'll be treated to high quality service, amenities dining and more
Discover the charming port city of Funchal, a cruise-ship hub and a historical and colorful city teeming with restaurants, cafés and friendly locals
Watch the sunset from an atmospheric seaside terrace while sipping on the famous Madeira wine
Wisit the beautiful Santa Clara Monastery, Fortaleza São João Baptista, the São Vicente Caves, the Pico do Facho and Pico do Arieiro
About Pestana Hotel Group
The largest multinational hotel group of Portuguese origin, Pestana Hotels has been a staple in Madeira's travel and tourism landscape since 1972 when they opened their first ever property on the island. Over the last 45 years, Pestana has perfected the art of hospitality, opening hotels in the very best locations all over the world.
Boasting gorgeous resort sites, smart urban locations, sophisticated design and spectacular service, it's no wonder why over 3 million customers choose to stay at Pestana Hotels every year. In downtown Funchal, Pestana offers 5 fabulous properties in convenient locations all around the city center, including; Pestana Village Garden Resort; Pestana Casino Park Hotel & Casino; Pestana Miramar Garden & Ocean Resort; LTI Pestana Grand Ocean Resort Hotel; and the Pestana Casino Studios. No matter which hotel you choose, you're guaranteed the vacation of a lifetime.
About the Destination
Travel to the beautiful Portuguese Island of Madeira- the Atlantic's pearl- with our fantastic travel package that includes flight and accommodation, and be dazzled by the island's stunning beauty and uniqueness.
Boasting mild weather all year-round, unique traditions and culture, delicious cuisine, stunning landscapes, exotic flora, and offering a variety of water and mountain sports, Madeira Island is a prestigious and multi-faceted European vacation destination. This dreamy island allows you to unwind and forget about life's stresses as you enjoy unique experiences surrounded by tumbling green hills, flowers and blue sea.
Discover the charming port city of Funchal, a cruise-ship hub and a historical and colorful city teeming with restaurants, cafés and friendly locals. Explore the narrow streets paved in black and white stones, explore the city's colorful and lively markets, and indulge in delicious food. Try the local fish, savour bolo do caco and sip poncha as you people-watch under the sunny skies of Madeira. Enjoy the thrill of going down a hill on a traditional wicker toboggan and admire the island's typical houses and architecture.
Go hiking on the island's extensive natural reserve and discover stunning coastal cliffs with mesmerizing views, cascading waterfalls and lush laurel forests protected by UNESCO. Explore the islands immense gardens, interesting museums and quaint villages. Marvel at Madeira's elaborate system of levadas (irrigation channels). Watch the sunset from an atmospheric seaside terrace and enjoy the famous Madeira wine.
Discover two different archipelagos with our Azores + Madeira pack!
Or, combine Mainland Portugal with Madeira!
Check out our Madeira Blog for more informations and tips!
Select your preferred dates and have a wonderful vacation with Portugal Getaways!
Notice: Estimated price per person based on 2 adults in a double room.
Reward points discount: -$
0
.00
Continue in another device
Trust the Local Experts
Hassle-free Experience
Full Support
Save Time & Money
Frequently Asked Questions
Contact us
Have questions?
Contact our Support Team
Monday to Friday:
09:00 AM
to
06:00 PM