Madeira | Savoy Palace Luxury Getaway
Indulge in the luxury of the world's leading island destination with this exclusive escape.
Enjoy an exclusive luxury escape to the World's Leading Island Destination and experience the very best Madeira has to offer!
What's Included?
All flights and connections
Accommodation for your destination
Food & Wine: Visit to the Vineyards + Tasting + Typical Lunch
Private Yacht Tours: Half Day
Special Offer: 1 Spa Access Per Person/ Per Stay
Special Offer: Free Use of the Gym
Special Offer: Welcome Drink
Why we love this exclusive deal:
This unique travel package allows you to enjoy the best Madeira Island has to offer in terms of top luxury accommodations and experiences, so take a break from your busy life and escape with this premium adventure to the mid-Atlantic;

The Savoy Palace is the best hotel in Madeira and the #3 in Portugal, according to Readers' Choice Awards 2021 of the Condé Nast Traveller magazine.
Breakfast is included during your stay,

setting the stage for another beautiful day in Madeira Island with local flavors

More good news! There are no COVID restrictions on the entry of travelers at the airports, ports and marinas of Madeira.
In order to create the perfect premium package, we've added the following experiences for you to enjoy:
A half-day your private yacht tour: Explore the South coast of Madeira for a few hours. You'll find panoramic views of the coastline, in addition to frequent dolphin and whale watching, you can also swim in the Atlantic waters, which enjoy year-round mild temperatures.
A visit to the vineyards with a traditional lunch and wine tasting: This fortified wine is similar to the Port produced in mainland Portugal. Unlike Port wine, which is stored and aged in cool temperature-controlled environments, Madeira's wine is stored and aged in warm places, which makes it taste much stronger at the first sip. Be sure to give this local favorite a try.
Itinerary
1
Day 1
Arrival in Madeira Island & Transfer to the Hotel
Take the afternoon to stroll around Funchal's historical streets and gardens.
Highlights:
Monte Palace Tropical Garden

Madeira Botanical Garden

Funchal Cable Car

Church of Nossa Senhora do Monte

Monte Toboggan Ride

São Tiago Fortress

Mercado dos Lavradores
Day 2
Explore Madeira's stunning West Coast
Highlights:
Ribeira Brava

São Vicente

Seixal

Porto Moniz

Calheta

Ponta do Sol
Book here your private tour.
Day 3
Discover Madeira's Eastern wonders
Highlights:
Santana

Machico

Pico do Arieiro

Ponta de São Lourenço
Book here your Eastern private tour.
Day 4
Take the day for a local food & wine scene (included)
Situated in the Atlantic between Portugal and the coast of Morocco, Madeira is in a unique location at the intersection of many different flavors and influences. What can you expect to find on the menu here? Fresh tuna steak, fried cornmeal, kabobs, breads, mackerel, octopus, homemade couscous, wheat soup, and of course, loads of fresh fruit and delicious Madeira wine!
Day 5
A half-day your private yacht tour (included)
Explore the South coast of Madeira for a few hours. You'll find panoramic views of the coastline, in addition to frequent dolphin and whale watching, you can also swim in the Atlantic waters, which enjoy year-round mild temperatures.
Day 6
Take the day to explore the Savoy Palace and its magnificent facilities!
Another option: Monte Toboggan Ride Experience
Found right beside the Church of Nossa Senhora do Monte, you'll discover one of the most emblematic experiences in Madeira: the Monte Toboggan Rides (also known as "carros de cesto"). This is a true rite of passage when visiting Madeira, and this very special form of transport is made possible by a "Monte sledge" made of wicker and wood, which has two or three seats.
Powered by two carreiros (sledge drivers), who typically are clothed in now iconic white uniforms and straw hats and control the mechanism as it zooms down the hillside by using their own boots as makeshift "brakes".
Your once in a lifetime toboggan thrill ride will take you careening down the scenic (and steep!) streets of the city for a generous distance of roughly 2 km — making for a near 10-minute joyride that you will be talking about with your friends and family for years and years to come. It is just that unique and special.
Fun fact: Monte toboggans were actually first used by the area's inhabitants years and years ago as a simple way to get (read: slide/fly down!) to the center of downtown Funchal.
Flexibility Policy
No Amendment Fees on Our End
We don't charge for our work in changing the initial itinerary.
Full flexibility on Land Arrangements
Change the initial itinerary or cancel your land arrangements for any reason until 14 days before the trip, without penalty.
Support 7 Days a Week
Our experienced travel agents are are available 7 days a week (16 hours per day) to help with any questions.
About the Hotel:
Savoy Palace
All guests staying at the glamorous Savoy Palace, which was decorated by famed Madeiran decorator Nini Andrade Silva, will enjoy a superior 5-star hotel destination that provides the perfect setting for those seeking a relaxing oasis in the lap of luxury. Glamorously styled to pay homage to the Savoy Classic, which was built in 1912, the design and decoration of the Palace is intended to be a decadent and awe-inspiring tribute to the beauty, nature, and culture of the island itself.
The perfect blend of high class, refinement, modern comfort and warm hospitality, Savoy Palace prides itself in its ability to offer each guest a unique and unforgettable experience. Featuring spectacular ocean views and lavish gardens, the hotel design combines a bold and modern style with historic elements--the result of which is absolute luxury and perfection. For guests seeking that ultimate luxury experience, the Savoy offers premium suites for your stay, where you can wake up to a private pool right at your balcony, and enjoy access to the Jacarandá Premium Lounge & Club and Laurea Spa, as well as myriad other high-class delights. The onsite Alameda restaurant will also not disappoint, and guests will be especially enamored by the biggest spa in the North Atlantic, two amazing pool areas, and even a swanky cigar lounge.
About the Destination:
As well as boasting mild weather year-round, unique traditions and culture, delicious cuisine, stunning landscapes, exotic flora and a variety of water and mountain sports, Madeira Island is also the ideal locale for those dipping their toes back into travel post-COVID. This is because Madeira has been voted among the world's safest destinations in Europe, giving you the peace of mind needed to book that flight and then simply relax and enjoy your stay knowing that proper safety measures and protocols are being taken to protect you every step of the way.
In fact, relaxation and enjoyment, and of course, absolute luxury, are really the true essence of Madeira Island. This dreamy island allows you to unwind and forget about life's stresses as you enjoy unique experiences while surrounded by tumbling green hills, flowers, and a bright blue sea.
So, pack your bags and escape your everyday life, and come and unwind in the lap of luxury with this specially curated Madeira luxury getaway! It's time for you to discover why this dreamy island was elected "World's Leading Island Destination" from 2015 to 2021 by the World Travel Awards, beating out elite destinations like Turks & Caicos and the Maldives.
Check out our Madeira Travel Guide for more information and tips!
Protect your trip
Travel insurance available in the payment step.
Notice: Estimated price per person based on 2 adults in a double room.
Reward points discount: -$
0
.00
Request to customize this deal
Need help booking?
Mention the Ref. #3476 and let us know your questions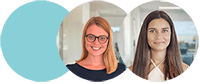 reach us on WhatsApp
Protect your trip
Travel insurance available in the payment step.
Continue in another device
Trust the Local Experts
Hassle-free Experience
Full Support
Save Time & Money
Frequently Asked Questions
Contact us
Have questions?
Contact our Support Team
Everyday:
09:00 AM
to
01:00 AM
Madeira | Savoy Palace Luxury Getaway
Earn $50*
towards your next trip
Join our Travel Rewards program and receive $50 just for signing up! As a Travel Rewards Member, you'll receive exclusive offers and early access to special deals and sales.