Lisbon & Picturesque Mallorca Island
Combine Portugal's capital with a sunny Spanish Island.
Discover the best of both worlds with this unique itinerary that combines the stunning beauty of Mallorca with the vibrant energy of Lisbon.
What's Included?
All flights and connections
Accommodations for your destinations
Why we love this deal:
This travel package offers travelers the opportunity to experience both Mallorca Island and Lisbon without having to plan two separate trips – making it an ideal deal for anyone looking for the best of both worlds.
Mallorca Island in Spain is a stunning Mediterranean paradise that's sure to delight any traveler. Its beautiful beaches, warm climate, and unique culture make it a top destination year-round. Mallorca's abundance of resorts, restaurants, and attractions ensures visitors will have plenty of activities to choose from during their stay. Whether spending time in the capital Palma de Mallorca or exploring one of its picturesque towns, visitors are guaranteed an unforgettable experience on this idyllic island.
Lisbon, Portugal's capital city, is a vibrant destination filled with cultural attractions and historic sites. Its dramatic skyline is reminiscent of its golden age as a center of worldwide trade and exploration. From the grandeur of Belém Tower to the hipster cafes in Bairro Alto, Lisbon has something for everyone. Take in traditional fado music performances or explore modern street art exhibitions or travel back in time through the city's cobbled streets – there's always something exciting to experience in Lisbon.
Customizable: Add more nights to your stay, a rental car, or even local excursions!
Get $500 when you join our Travel Rewards Program
Itinerary
1
Day 1
Arrival in Mallorca
We recommend booking airport transfers in advance.
Suggestion for the day:
Take the day to explore Palma de Mallorca.
Can't Miss:
Mercat de l'Olivar
Castell de Bellver
Catedral-Basílica de Santa María de Mallorca
Paseo Maritimo
Subbathe at Cala Comtessa Beach (15 minute drive)
Another suggestion: Bay of Palma - Catamaran Excursion including Lunch and Soft Drinks
Day 2
Free Day for Personal Activities
Suggestion for the day:
Explore the Quaint Rural Town of Felanitx
Can't Miss:
Sanctuary of Sant Salvador
Wine Tasting at Armero i Adrover Vineyard
Coves del Drac (25 minute drive)
Coves dels Hams
Another suggestion: Foodie Tour in Palma de Mallorca
Day 3
Free Day For Personal Activities
Suggestion for the day:
Visit the fairytale look-a-like Valldemossa
Can't Miss:
Real Cartuja de Valldemossa
Sa Capelleta, Santa Maria de l'Olivar
Take a bathe at Cala Deià Beach
Port de Sóller
Sa Calobra Road (The Snake Road)
Another suggestion: Sea Caving - Cova dels Coloms from East Area
We recommend booking airport transfers and adding an early check-in to your reservation (available during the booking process).
Suggestion for the day:
Stroll around Lisbon's city streets. Visit the Chiado, Baixa, Belém, and Bairro Alto districts (Bairro Alto is known for its nightlife scene).
Can't Miss:
São Roque church
São Pedro de Alcântara garden
Ruins of Carmo church
Santa Catarina viewpoint
Luís de Camões Square
Torre de Belém
Mosteiro dos Jerónimos
Pastéis de Belém
Augusta street
Terreiro do Paço
Santa Justa lift
Book here your Lisbon Foodie Guided Tour.
Suggestion for dinner: Lisbon Fado Night With Dinner
Day 5
Free Day for Personal Activities
Suggestion for the day:
Historically known as being the illustrious home to Portugal's most storied monarchs, the town of Sintra is not only historically relevant, but aesthetically speaking, it is a true marvel of magnificence and romantic beauty. This dream destination is also known as being filled with heavenly mansions tucked among rolling green hillsides, and fantastical castles that make you feel as if you have stepped into an actual real-life fairytale, including must-see marvels of the Palácio Nacional de Sintra, Palácio da Pena, Quinta de Regaleira, the Castelo dos Mouros, and the Palácio de Monserrate.
Can't Miss:
Pena National Palace
Local pastries (travesseiros de Sintra)
Ginginha (local licour)
Pena Palace
Quinta da Regaleira
Monserrate Palace
Moorish Castle
Old-Town
Book here your Sintra Guided Tour.
Day 6
Free Day for Personal Activities
Suggestion for the day:
Local Food & Wine Experience
While there are near endless reasons to place Portugal´s capital city of Lisbon at the top of your must-visit travel list, the amazing local cuisine awaiting visitors continues to be among the biggest pulls, attracting hungry gourmands from across the globe year after year.
Recommended Experiences:
*itinerary presented is a suggestion and the length of stay may vary. All tours are suggestions unless clearly stated.
Flexibility Policy
No Amendment Fees on Our End
We don't charge for our work in changing the initial itinerary.
Full flexibility on Land Arrangements
Change the initial itinerary or cancel your land arrangements for any reason until 14 days before the trip, without penalty.
Support 7 Days a Week
Our experienced travel agents are are available 7 days a week (16 hours per day) to help with any questions.
About the Destinations:
Mallorca, Balearic Islands, Spain
Ravishing beaches, remote mountains, turquoise-blue sea and soulful hill towns make Mallorca one of the best holiday destinations in Europe. This Spanish island offers numerous remarkable sights and holiday activities. From water and outdoor sports, theme parks for families, glorious sun-kissed beaches, stunning scenery that begs to be explored to a vibrant nightlife, Mallorca has everything for a fabulous island vacation.
Lisbon, Portugal
Lisbon is the capital of Portugal and one of the oldest cities in the world. It stretches along the north bank of the River Tagus and is a vibrant city that is full of life, culture, and history. Located at the mouth of the Atlantic Ocean, Lisbon is known for its stunning natural beauty and has become a popular tourist destination. Its hilly streets are lined with colorful buildings and paved cobblestones while its skyline is marked by picturesque viewpoints including the São Jorge Castle and the Belém Tower. With museums, monuments, palaces, gardens, and galleries to explore there's plenty to do in Lisbon. The city also has an amazing nightlife scene with bars and clubs playing music from the traditional 'fado' to today's top hits. Whether you're looking for art, culture or entertainment, Lisbon will not disappoint!
Protect your trip
Travel insurance available in the payment step.
Notice: Estimated price per person based on 2 adults in a double room.
Reward points discount: -$
0
.00
Talk to a Specialist About This Deal
Need help booking?
Mention the Ref. #1236 and let us know your questions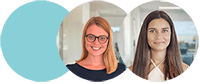 reach us on WhatsApp
Protect your trip
Travel insurance available in the payment step.
Continue in another device
Trust the Local Experts
Hassle-free Experience
Full Support
Save Time & Money
Frequently Asked Questions
Contact us
Have questions?
Contact our Support Team
Monday to Friday:
08:00 AM
to
03:00 AM
Weekends and Holidays:
08:00 AM
to
12:00 AM
Earn $500*
towards your next trip
Join our Travel Rewards program and receive $500 just for signing up! As a Travel Rewards Member, you'll receive exclusive offers and early access to special deals and sales.