A Tale of Two Countries: Marrakesh, Casablanca & Lisbon
Explore Morocco & Portugal's fascinating culture with this multi-destination package.
From exotic Marrakesh to bustling Casablanca to laid-back Lisbon - these places offer truly unique experiences!
What's Included?
All flights and connections
Accommodations for your destinations
Why we love this deal:
This incredible travel package combining Morocco and Portugal will show you the unique cultures, landscapes, and architecture of two beautiful countries.
Start off in vibrant Marrakesh, the historic former imperial city of Morocco. Here, you'll be able to explore the ancient medina, with its labyrinthine streets and alleyways; marvel at the towering Koutoubia Mosque; browse local souks and markets for exotic spices, handicrafts, and souvenirs; or take a ride on a camel through the nearby desert.
Next up is Casablanca—Morocco's largest city. Here you can take a tour of Hassan II Mosque, one of the world's grandest religious structures; stroll along the Corniche seafront promenade, or sample local specialties like couscous or tajines at one of the lively restaurants.
Finally, experience all that Lisbon has to offer—from its buzzing nightlife and Fado music to its sun-soaked beaches and iconic yellow trams. Spend some time exploring Alfama—the oldest neighborhood in Lisbon—or indulge in some local delicacies like pastel de nata (custard tart). All this plus stunning views from one of Lisbon's many lookout points make it an unforgettable trip!
The combination of Morocco and Portugal is guaranteed to give travelers plenty of opportunities for exploration, sightseeing, relaxation, shopping - whatever your heart desires!
Customizable: Add more nights to your stay, a rental car or even local excursions.
Get $500 when you join our Travel Rewards Program
Itinerary
1
Day 1
Arrival in Marrakesh
We recommend booking airport transfers in advance (available during the booking process).
Suggestion for the day:
Spend the morning exploring the streets of Medina, Marrakesh's old city. Get lost in the narrow alleyways and marvel at the vibrant colors of food, spices, and souvenirs that line every street. Don't forget to check out one of Marrakesh's most famous historical sites: the Koutoubia Mosque.
After lunch, you can visit Bahia Palace, a beautiful 19th-century palace with stunning gardens and incredible architecture. Spend an hour or two wandering around the courtyard and admiring all of the details from its intricate arches to carved ceilings and ornate tile work.
In the evening, explore the bustling Jemaa el-Fnaa square where you can experience traditional Moroccan music, acrobatics, and other entertaining street performances. Stop by one of the nearby restaurants for a delicious dinner before turning in for the night.
Another suggestion:
Day 2
Free Day for Personal Activities (Marrakesh)
Suggestion for the day:
Start your day off with a visit to Saadian Tombs – located just outside Marrakesh's city walls, these tombs are some of Morocco's best-preserved buildings from its Saadian Dynasty era (1557-1672). Wander amongst cedar wood carvings, stucco decoration, and glazed tiles while admiring this piece of history.
After lunch head over to Jardin Majorelle – a 12-acre botanical garden created by artist Jacques Majorelle. Featuring palm trees, bamboo plantations, waterfalls, and lush foliage dotted around small ponds it is definitely worth spending an afternoon here taking in all its beauty!
For dinner try one of Marrakesh's famous tajines – slow-cooked stews usually made with meat and vegetables served on top of couscous or rice accompanied by some traditional Moroccan bread.
Another suggestion:
2
Day 3
Flight to Casablanca
We recommend booking airport transfers in advance (available during the booking process).
Suggestion for the day:
Start the day off with a traditional Moroccan breakfast, like b'ssara – a soup made from fava beans and served with bread – and msemen – flatbread filled with honey or cheese.

Visit the Hassan II Mosque, located on the Casablanca waterfront. This grand religious structure is one of the largest mosques in the world, with its minaret reaching 200 meters into the sky.

Take a stroll through Parc de la Ligue Arabe which features a lake, lush gardens, and plenty of places to sit down and relax.

Enjoy lunch at Rick's Café – an art deco restaurant inspired by Casablanca's classic movie of the same name.
Day 4
Free Day for Personal Activities (Casablanca)
Suggestion for the day:
Spend the morning exploring Old Medina, an ancient walled city full of narrow alleyways lined with vendors selling handmade crafts and trinkets.

Check out La Ville Nouvelle, modern Casablanca's bustling commercial center. Browse clothing boutiques and restaurants as well as admire examples of French-influenced architecture.

After lunch at La Corniche beachfront promenade, get lost in wandering down Avenue des F.A.R., admiring its colorful mix of street performers and buskers.

End your day relaxing in Morocco Mall – one of Africa's largest shopping centers featuring countless stores as well as an aquarium, cinema complex, roller coaster rides, and more!
Another suggestion:
Day 5
Free Day for Personal Activities (Casablanca)
Suggestion for the day:
Start your day off by visiting Notre Dame de Lourdes Cathedral – an imposing Roman Catholic church built in 1930 that is considered an architectural marvel due to its intricate patterns and carvings.

Head over to Place Mohammed V for some people-watching while sipping on a café au lait at one of many café terraces surrounding this large square dotted with statues of famous Moroccan figures like Hassan II and Mohammed V himself.

Make sure to visit Quartier Habous before lunchtime - this recently developed district features modern architecture combined with traditional Islamic design elements to create a unique area beloved by locals for its many shops and restaurants.

Before heading back home, take time out to explore The Jewish Museum located in the former Neve Shalom synagogue – it houses artifacts related to Jewish life in Morocco from centuries ago till today!
Another suggestion:
Sightseeing Rabat from Casablanca
We recommend booking airport transfers in advance (available during the booking process).
Suggestion for the day:
Take the day to stroll around Lisbon's city streets.
Visit the Chiado, Baixa, Belém, and Bairro Alto districts (Bairro Alto is known for its nightlife scene). Highlights: São Roque church, São Pedro de Alcântara garden, the ruins of Carmo church, Santa Catarina viewpoint, Luís de Camões Square, Torre de Belém, Mosteiro dos Jerónimos, Pastéis de Belém, Augusta street, Terreiro do Paço, Santa Justa lift. Or book here your Lisbon Foodie Walking Tour.
Suggestion for dinner:
Day 7
Free Day for Personal Activities (Lisbon)
Suggestion for the day:
Visit the UNESCO City of Évora
The Alentejo region of Portugal is a feast for all the senses, from its northernmost tip to its sunkissed southern shores. While the north offers visitors pastoral scenery, like horses grazing in the flatland, the central portion of the region is marked by the vast plain with rows of cornflowers blowing in the wind. As one makes their way to the Alentejo coast, wild and unmarred natural beauty awaits to awe and inspire.
Highlights:
Sé Cathedral
Roman Temple
Capela dos Ossos
Giraldo Square
Évora university
Água da Prata aqueduct
Cromlech of Almendres.
Or book here your Évora guided tour.
Day 8
Free Day for Personal Activities (Lisbon)
Suggestion for the day:
Long known as one of Portugal´s most amazing destinations, and easily considered one of the most gorgeous and unique locales in the entire world, Sintra absolutely deserves a top spot on your must-see Portugal travel itinerary. Just a stone´s throw away from the exciting capital of Lisbon, you will instantly fall in love with Sintra's fairytale castles, idyllic and enchanting gardens, and so much more. After a visit to this Portuguese wonderland, you will feel as if you have stepped into another world entirely – it´s that wondrous and surreal!
Highlights:
Pena Palace
Quinta da Regaleira
Monserrate Palace
Sintra National Palace
the Moorish Castle
Sintra's Old Town.
Or book here your Sintra escorted experience.
*itinerary presented is a suggestion and the length of stay may vary. All tours are suggestions unless clearly stated.
Flexibility

Policy
No Amendment Fees on Our End
We don't charge for our work in changing the initial itinerary.
Full flexibility on Land Arrangements
Change the initial itinerary or cancel your land arrangements for any reason until 14 days before the trip, without penalty.
Support 7 Days a Week
Our experienced travel agents are are available 7 days a week (16 hours per day) to help with any questions.
About the Destinations:
Marrakesh
For a taste of the exotic, Marrakesh is an exhilarating destination and a delight for the senses. Explore this bustling ancient city and discover fascinating ancient souks (markets), snake charmers, exotic spices, impressive palaces, mosques and beautiful gardens. Spend some time at the lively Jemaa-el Fnaa square teeming with people, food stalls and street entertainers. Amble through the many souks and haggle your heart out. Shop for Moroccan textiles, embroidery and Berber jewelry. Admire the beautiful monuments and museums inside the medina, and wander around the old Jewish Quarter. Enjoy a hammam, discover the pleasures of Moroccan cuisine, and relax as you drink the typical mint tea. Don't miss:
the Marrakesh Museum, Saadian Tombs
Ben Youssef Mosque and Medersa Ben Youssef
Koutoubia Mosque, Bahia Palace, Majorelle Gardens
Casablanca
Casablanca has something for everyone! Located on the Atlantic coast of Morocco, it's an intriguing mix of culture, history and modernity. Whether you've dreamed about experiencing the legendary nightlife and bustling markets or just want to soak up some sunshine in a unique setting, Casablanca will not disappoint! With its cosmopolitan aura, exotic locals and stunning architecture there is plenty to explore both day and night - from old-world medinas with their labyrinthine pathways to swanky rooftop bars offering breathtaking views. So come along as we take you on a tour of the best of Casablanca that should not be missed when visiting this magical city.
Lisbon
With friendly locals, exquisite cuisine, sunny skies, charming cobbled streets and a modern vibe, Lisbon is a delightful experience for any visitor. Rich in history, architecture, culture and entertainment, Lisbon has many highlights and places to visit. Lisbon is quite hilly with several viewpoints located across the city from where you can enjoy stunning views of the city and of the Tagus River. Do visit the Cristo Rei and the Moorish São Jorge Castle for some of the most amazing views of Lisbon.
Protect your trip
Travel insurance available in the payment step.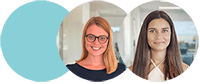 Talk with a Travel Advisor
+1 857-239-0784
Notice: Estimated price per person based on 2 adults in a double room.
Reward points discount: -$
0
.00
Request to Customize This Package
Need help booking?
Mention the Ref. #9004 and let us know your questions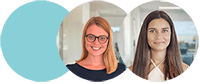 reach us on WhatsApp
Portugal Getaways is a member of ASTA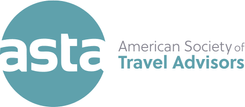 Protect your trip
Travel insurance available in the payment step.
Continue in another device
Trust the Local Experts
Hassle-free Experience
Full Support
Save Time & Money
Frequently Asked Questions
Contact us
Have questions?
Contact our Support Team
Everyday:
08:00 AM
to
12:00 AM
A Tale of Two Countries: Marrakesh, Casablanca & Lisbon
Earn $500*
to travel with us
Join our Travel Rewards program and receive $500 just for signing up! As a Travel Rewards Member, you'll receive exclusive offers and early access to special deals and sales.