The Azores: Luxury Cyber Monday Special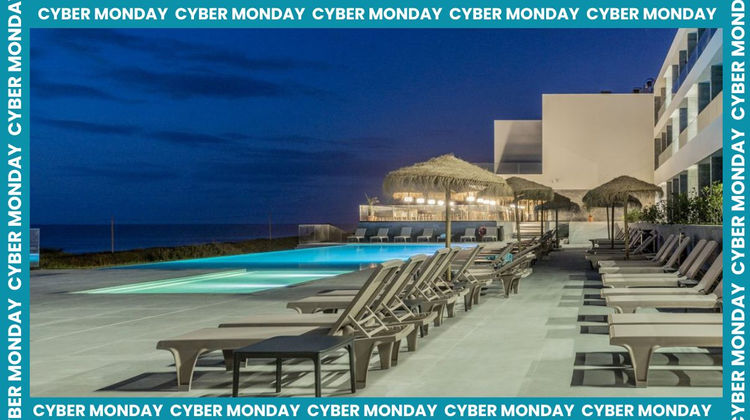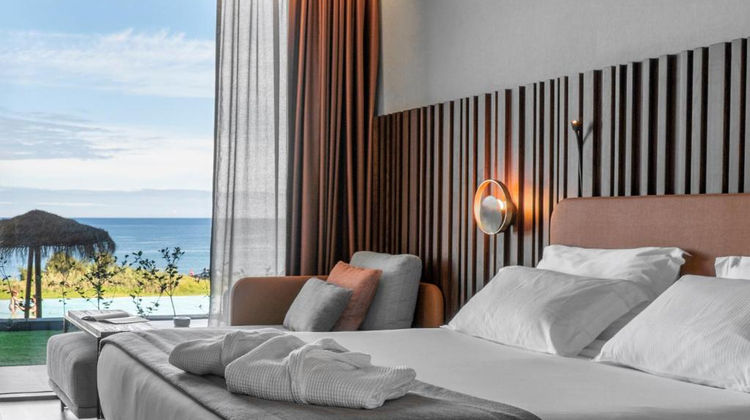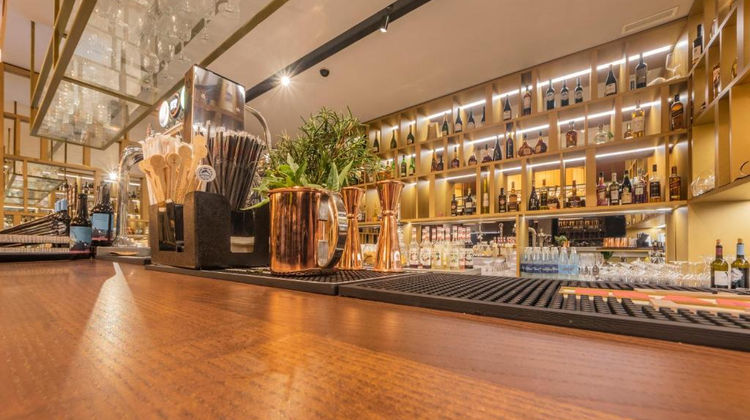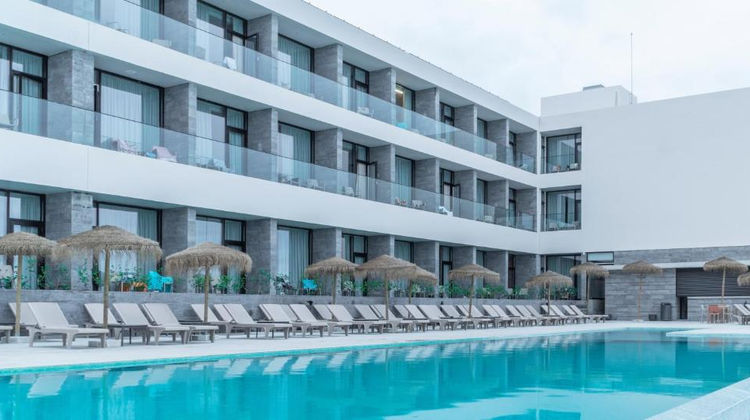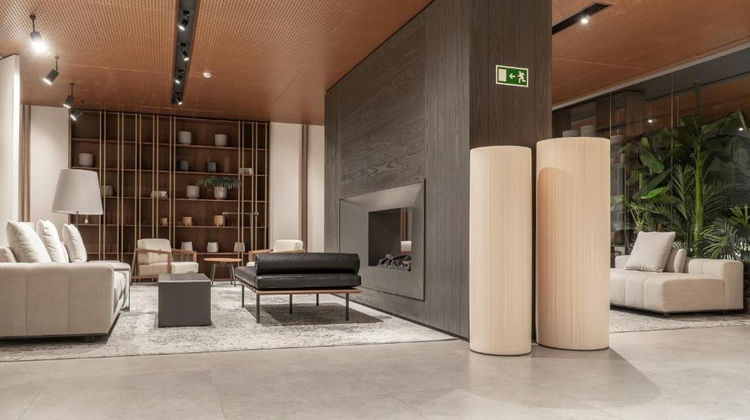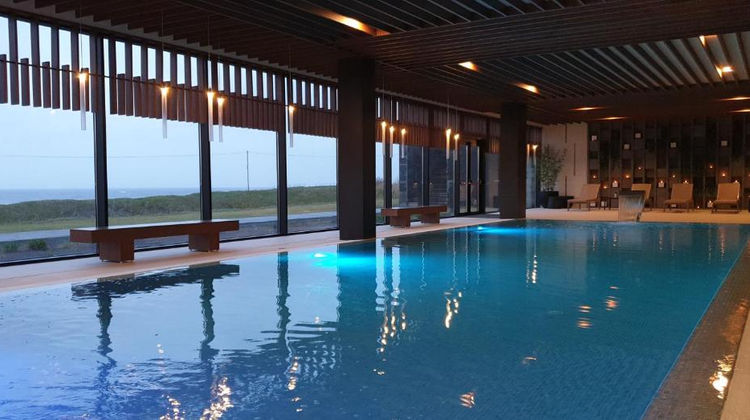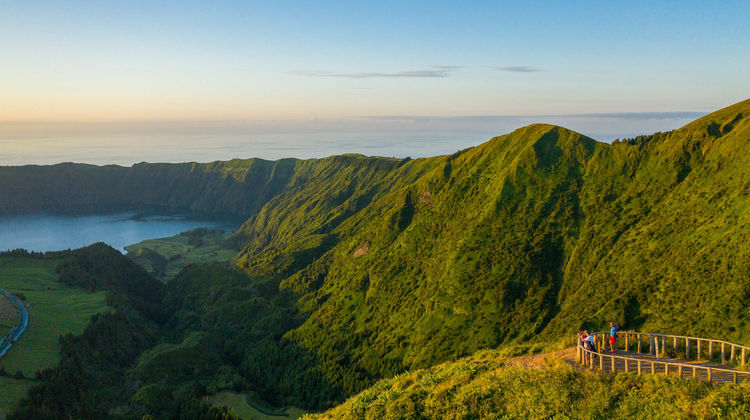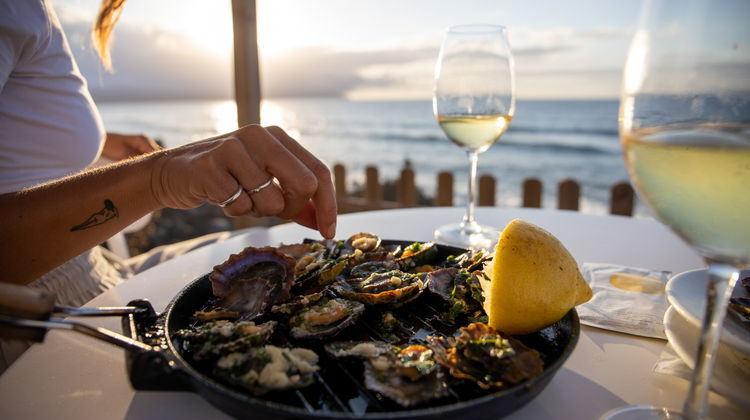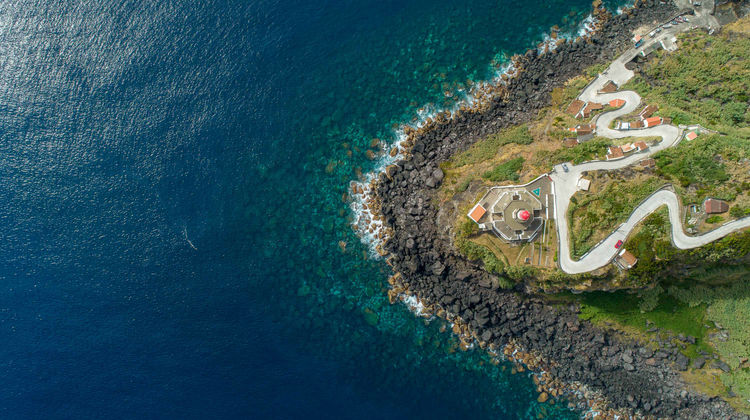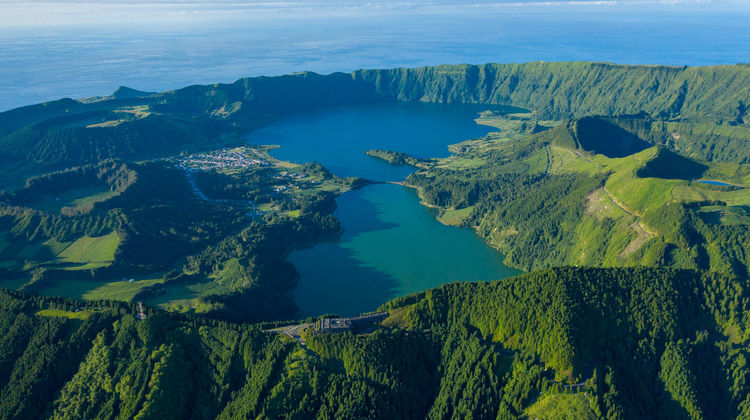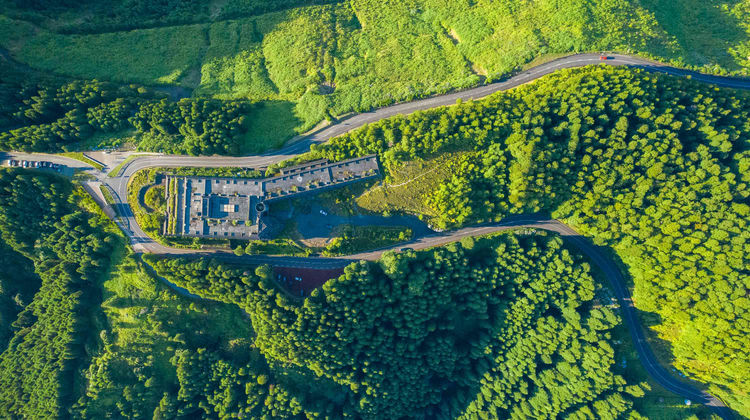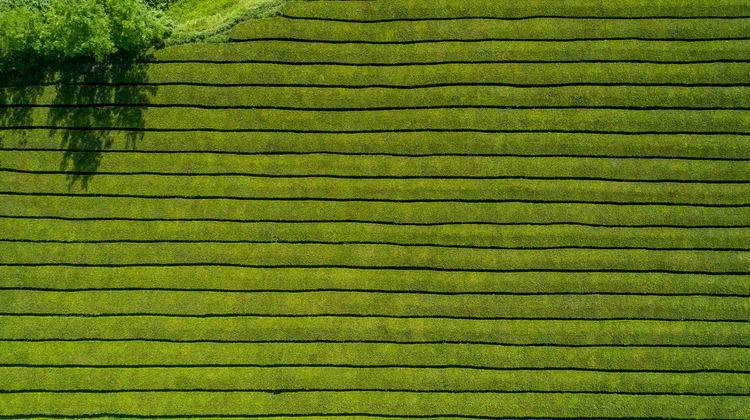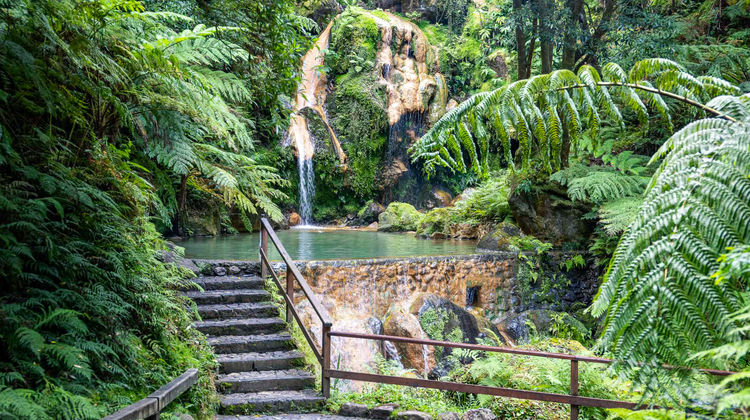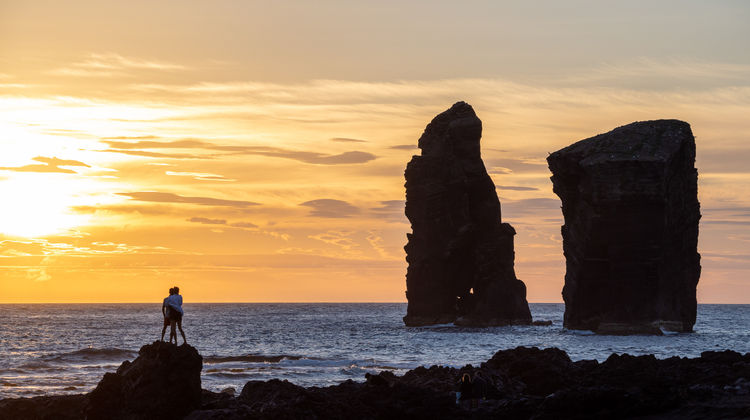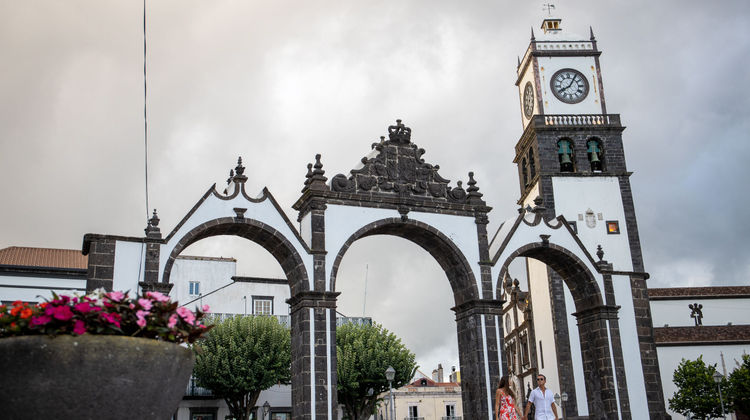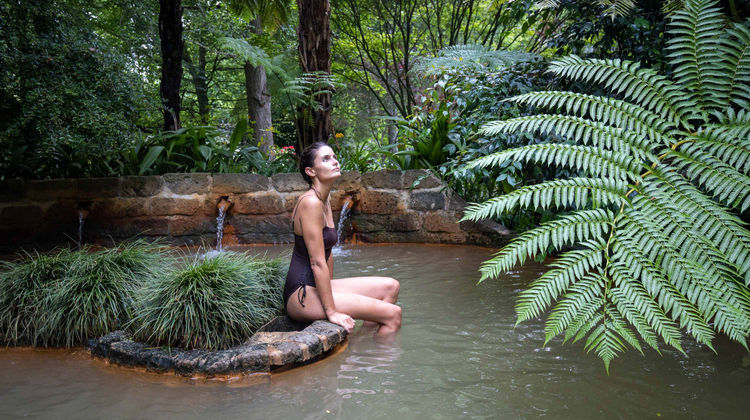 For 6-nights, indulge in premium treatment at Verde Mar 5-star hotel.
Grab a week of luxury at one of São Miguel's finest hotels! It's a unique take-it-or-leave-it chance.
What's Included?
All flights and connections
Accommodation for your destination
Why You Should Book Now:
High Luxury at an Unbeatable Price: Elevate your experience in São Miguel without breaking the bank. Limited seats available, so act fast!
Serenity with Stunning Ocean Views (and a delicious daily breakfast): Nestled in front of Monte Verde Beach, Verde Mar Hotel provides a peaceful escape, allowing you to relax and rejuvenate. Wake up to panoramic views of São Miguel's north coast, creating a stunning backdrop for your stay and immersing you in the island's natural beauty.
Unmatched Nature: The Azores are often described as "Europe meets Hawaii" with a mix of Iceland's striking volcanic landscapes, but those who visit these islands will quickly realize that they are truly unique beyond comparison.
Incredible Price, Limited Availability: This is an opportunity you won't want to miss! Our pricing is unmatched, and with limited availability, it's a "take it or leave it" situation.
Itinerary
1
Day 1
Arrival in São Miguel Island
Welcome to São Miguel! For your convenience, we recommend booking airport transfers or securing a rental car, both of which can be arranged during the booking process.
Suggestion for the day:
Take the day to stroll around Ponta Delgada's city streets. Ponta Delgada, the main city, is not only the hub of the island but the capital of the Azores. Ponta Delgada evokes all the charms of Europe with cobbled streets, sidewalk cafes, and a thriving culinary scene.

Portas da Cidade

Louvre Michaelense

Pineapple Plantations

Matriz Church
Day 2
Free Day for Personal Activities
Suggestion for the day:
Explore the wonders of Sete Cidades, including Lagoa das Sete Cidades, Lagoa de Santiago, Lagoa do Canário, and the captivating Boca do Inferno Viewpoint. Don't miss the chance to venture to the neighboring village of Mosteiros, a perfect spot for a picturesque sunset. While in the western part of the island, treat yourself to the rejuvenating experience of an ocean thermal bath at Ferraria.
Day 3
Free Day for Personal Activities
Suggestion for the day:
Visit Lagoa do Fogo & Furnas: Venture to the island's northern expanse, where you'll encounter the untouched charm of the Protected Natural Reserve of Lagoa do Fogo. Relax in the rejuvenating thermal pools of Caldeira Velha, then marvel at the Salto do Cabrito waterfall. Journey to Furnas and immerse yourself in its myriad attractions, from the serene lake and Pico do Ferro Viewpoint to the unique caldeiras and Terra Nostra Park. Relish local flavors like cozido das Furnas and bolos lêvedos, and experience a fusion of nature and culture that's truly Azorean.
Day 4
Free Day for Personal Activities
Suggestion for the day:
Embark on a Whale and Dolphin-watching Experience: The Azores Islands are known for their unparalleled beauty and biodiversity, adored by outdoor adventure enthusiasts and nature lovers alike. But what people may not know is that the Azores is also one of the fastest-growing whale-watching destinations in the world. Located in the Atlantic Ocean between Portugal and North America, the Azores are a permanent home and natural point of passage to more than 20 different types of whale and dolphin species, making the islands one of the world's largest whale sanctuaries.
Day 5
Free Day for Personal Activities
Suggestion for the day:
Visit Nordeste: Discover the hidden gem of São Miguel Island, the remote and enchanting Nordeste.

Ponta do Sossego Viewpoint

Ponta da Madrugada Viewpoint

Arnel Lighthouse

Poço Azul Hiking Trail

Ribeira dos Caldeirões Natural Park
Day 6
Free Day for Personal Activities
Suggestion for the day:
Say Goodbye to the Azores with a Fado Dinner: A captivating and deeply emotional experience that combines the soulful melodies of Fado music with delicious Azorean cuisine. As you enter a cozy, dimly lit restaurant, you'll be enveloped in an atmosphere of nostalgia and tradition. The hauntingly beautiful strains of Fado, performed by local musicians, fill the air, evoking a profound sense of saudade—the Portuguese longing for something lost.
Thank you for choosing us! We hope you had an incredible time. While it's time to head back home, we're looking forward to the chance to travel with you again in the future.
*The itinerary presented is a suggestion and the length of stay may vary. All tours are suggestions unless clearly stated.
Flexibility

Policy
No Amendment Fees on Our End
We don't charge for our work in changing the initial itinerary.
Full flexibility on Land Arrangements
Change the initial itinerary or cancel your land arrangements for any reason until 14 days before the trip, without penalty.
Support 7 Days a Week
Our experienced travel agents are are available 7 days a week (16 hours per day) to help with any questions.
About the Hotel:
Verde Mar Hotel & Spa invites you to experience unparalleled luxury and tranquility. With stylish rooms offering breathtaking ocean views, easy access to the Atlantic ocean, and an exquisite spa, every moment is designed for indulgence. The exquisite restaurant adds a culinary flair, making your stay a celebration of Azorean elegance. Discover a sanctuary where sophistication meets the natural beauty of São Miguel.
About the Destination:
Welcome to São Miguel, a destination that embraces you with its unparalleled natural beauty, diverse wildlife, and the harmonious blend of old-world hospitality and modern comforts. Here's why we believe São Miguel, Azores, is a must-visit:
Breathtaking Natural Beauty: Experience the awe-inspiring landscapes of São Miguel, from majestic volcanic formations and stunning crater lakes to lush green valleys and dramatic coastal cliffs.
Rich Wildlife Encounters: Encounter over 20 species of whales and dolphins in their natural habitat, creating unforgettable memories of marine life encounters that will stay with you forever.
Unique Cultural Experiences: Immerse yourself in São Miguel's vibrant culture, from exploring historic towns and indulging in delicious Azorean cuisine to discovering traditional tea and pineapple plantations, offering a unique blend of tradition and flavor.
Check out our Azores Travel Guide for more information and tips.
Protect your trip
Travel insurance available in the payment step.
Reward points discount: -$
0
.00
Notice: Estimated price per person based on 2 adults in a double room.
Need help booking?
Mention the Ref. #10154 and let us know your questions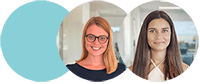 Request to Customize This Package
Portugal Getaways is a member of ASTA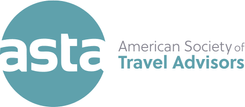 Protect your trip
Travel insurance available in the payment step.
Continue in another device
Trust the Local Experts
Hassle-free Experience
Full Support
Save Time & Money
Frequently Asked Questions
Contact us
Have questions?
Contact our Support Team
Every day:
09:00 AM
to
01:00 AM
The Azores: Luxury Cyber Monday Special
Deal of the Week
Unlock a World of Exclusive Perks
Unlock a world of privileges with our Travel Rewards Program. Sign up and instantly enjoy.