Charming Porto & Lush Madeira
Join us on an unforgettable journey to Porto and Madeira Island.
Explore the captivating city of Porto and the scenic paradise of Madeira Island, where rich history, vibrant culture, and natural beauty await!
What's Included?
All flights and connections
Accommodations for your destinations
Why we love this deal:
Visit 2 of Portugal's Main Wine Regions: Delight in the opportunity to explore the renowned wine regions of both Madeira Island and Porto. From sipping on the famous fortified Madeira wine to discovering the age-old traditions of Port wine in Porto, oenophiles will be in paradise.
Amazing Culinary Delights Are Waiting: Prepare your taste buds for an extraordinary voyage. Savor the tantalizing flavors of Madeiran cuisine, from succulent seafood to exotic fruits, and indulge in Porto's delectable traditional dishes, complemented by a glass of fine Port wine.
Discover UNESCO Sites: Discover the UNESCO-listed wonders of Madeira Island's Laurissilva Forest and Porto's historic center, as you explore the natural beauty and cultural heritage of these remarkable destinations.
Save Time and Money: Maximize your time by effortlessly navigating between these two extraordinary destinations.
Handpicked Accommodations: We understand the importance of comfortable and stylish accommodations that cater to your every need.
Customizable: Add more nights to your stay, a rental car, or even local excursions.
Itinerary
1
Day 1
Arrival in Madeira Island
We recommend booking airport transfers or getting a car rental (both options are available during the booking process).
Suggestion for the day:
Take the afternoon to stroll around Funchal's historical streets and gardens
Highlights:
Monte Palace Tropical Garden
Madeira Botanical Garden
Funchal Cable Car
Church of Nossa Senhora do Monte
Monte Toboggan Ride
São Tiago Fortress
Mercado dos Lavradores
Day 2
Free Day for Personal Activities
Suggestion for the day:
Highlights:
Ribeira Brava
São Vicente
Seixal
Porto Moniz
Calheta
Ponta do Sol
Day 3
Free Day for Personal Activities
Suggestion for the day:
Highlights:
Santana
Machico
Pico do Arieiro
Ponta de São Lourenço
Day 4
Free Day for Personal Activities
Suggestion for the day:
or
Take the day for a hiking adventure
We recommend booking airport transfers in advance.
Suggestion for the day:
We recommend taking a stroll around downtown Porto
Can't Miss:
Bridge D. Luís I
Ribeira
Livraria Lello
Torre dos Clérigos
Majestic Café
Day 6
Free Day for Personal Activities
Suggestion for the day:
Visit the Douro Valley: Explore the breathtaking Douro Valley, a UNESCO World Heritage Site, known for its stunning landscapes and rich wine heritage. In the historic center of Porto, admire the remarkable riverside buildings intertwined with the wine production history. Across the river in Vila Nova de Gaia, discover the renowned Port wine cellars. Don't miss the scenic viewpoints of Casal De Loivos, Abelheira, and São Salvador do Mundo.
Spend the afternoon visiting prestigious wineries such as Quinta da Pacheca, Quinta da Roêda, Quinta das Carvalhas, Quinta de La Rosa, Quinta do Crasto, Quinta do Panascal, Quinta do Seixo, and Quinta do Valado.
Day 7
Free Day for Personal Activities
Suggestion for the day:
Explore Aveiro, the Venice of Portugal & Coimbra:

Aveiro, known as the "Venice of Portugal," enchants with its picturesque canals, colorful Moliceiro boats, and charming Art Nouveau architecture, offering a delightful blend of history and coastal beauty
Coimbra, home to one of Europe's oldest universities, exudes a captivating medieval atmosphere, showcasing stunning architectural gems like the Coimbra University Library and the mesmerizing Sé Velha cathedral
*itinerary presented is a suggestion and the length of stay may vary. All tours are suggestions unless specifically stated.
Flexibility

Policy
No Amendment Fees on Our End
We don't charge for our work in changing the initial itinerary.
Full flexibility on Land Arrangements
Change the initial itinerary or cancel your land arrangements for any reason until 14 days before the trip, without penalty.
Support 7 Days a Week
Our experienced travel agents are are available 7 days a week (16 hours per day) to help with any questions.
About the Destinations:
Porto
Porto, praised by The New York Times as a charming city that harmoniously blends old-world charm with contemporary allure, beckons with its historic buildings adorned in colorful azulejos, modern architecture, scenic riverfront, and vibrant atmosphere. As a UNESCO World Heritage Site nestled along the hillsides overlooking the Douro River, Porto offers a 2,000-year-old history and is the perfect city to explore on foot, while indulging in its exclusive Porto wine produced in the neighboring Douro Valley.
Madeira Island
With its year-round warm weather, rich history, and abundance of new flavors to discover, Madeira is the perfect addition to your Atlantic island vacation. Immerse yourself in its vibrant culture, embark on amazing hiking adventures, and be greeted by friendly locals. Marvel at the breathtaking cliff views, experience the thrill of descending a hill on a traditional wicker toboggan, indulge in the exotic fruits and delicious cuisine, and unwind at natural swimming pools.
Check out our Madeira Travel Guide for more information and tips!
Protect your trip
Travel insurance available in the payment step.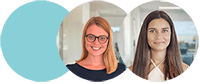 Talk with a Travel Advisor
+1 857-239-0784
Notice: Estimated price per person based on 2 adults in a double room.
Reward points discount: -$
0
.00
Request to Customize This Package
Need help booking?
Mention the Ref. #3588 and let us know your questions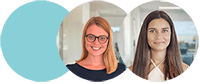 reach us on WhatsApp
Portugal Getaways is a member of ASTA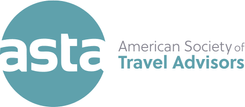 Protect your trip
Travel insurance available in the payment step.
Continue in another device
Trust the Local Experts
Hassle-free Experience
Full Support
Save Time & Money
Frequently Asked Questions
Contact us
Have questions?
Contact our Support Team
Everyday:
08:00 AM
to
12:00 AM
Charming Porto & Lush Madeira
Super Deal
Earn $500*
to travel with us
Join our Travel Rewards program and receive $500 just for signing up! As a Travel Rewards Member, you'll receive exclusive offers and early access to special deals and sales.