Charming Porto & Lush Madeira Island
Discover the best of Portugal with this multi-destination vacation package!
Discover the best of Portugal: explore the charming Porto city and the beautiful Madeira Island!
What's Included?
All flights and connections
Accommodations for your destinations
Why we love this deal:
This travel package takes the stress out of having to plan everything yourself. All you have to do is pack your bags and bring your adventurous spirit.

Breakfast may be included during your stay, depending on the accommodation selected.
In Porto, visit the extravagant baroque churches and stroll along Ribeira with its picturesque houses and lively atmosphere, explore the cellars of well-known port lodges and taste this exquisite drink, or go on a boat cruise on the Douro River and marvel at its stunning landscape.
You can head north to explore the stunning Douro Valley (a UNESCO World Heritage Site) stopping at the many "Quintas", wineries and vineyards along the way.
Boasting mild weather all year-round, unique traditions and culture, delicious cuisine, stunning landscapes, exotic flora, and offering a variety of water and mountain sports, Madeira Island is a prestigious and multi-faceted European vacation destination,
Go hiking on the island's extensive natural reserve and discover stunning coastal cliffs with mesmerizing views, cascading waterfalls and lush laurel forests protected by UNESCO, then watch the sunset from an atmospheric seaside terrace while sipping on the famous Madeira wine.

You can customize your travel itinerary according to your preferences. Options include: adding additional nights to your stay, car rental, or some other experience to make your itinerary even more unique and special.

You won't have to worry about anything, as we have taken care of everything for you.
Flexibility

Policy
No Amendment Fees on Our End
We don't charge for our work in changing the initial itinerary.
Full flexibility on Land Arrangements
Change the initial itinerary or cancel your land arrangements for any reason until 14 days before the trip, without penalty.
Support 7 Days a Week
Our experienced travel agents are are available 7 days a week (16 hours per day) to help with any questions.
About the Destinations:
Porto
The New York Times says: "From its stunning Beaux-Arts station to its cool bars serving Porto's signature drink, this charming city combines the best of old and new." Porto is indeed a city of endless charms that combine a rich history, old buildings covered in colorful azulejos (hand-painted tiles), modern architecture, a picturesque riverfront, and a high-spirited atmosphere that celebrates the joy of life.
Built along the hillsides overlooking the mouth of the Douro river, Porto is a registered UNESCO World Heritage Site, home to the Porto wine, produced exclusively on the Douro Valley. With an outstanding urban landscape and a 2,000-year history full of alley-woven medieval design, Porto is the perfect city to wander on foot.
Madeira Island
Our flight and hotel package takes you also to exquisite Madeira - the Atlantic's pearl. With great warm weather all year round, a unique history and a ton of new flavors to explore, Madeira is the perfect combination to your Atlantic island vacation. Full of culture, amazing hiking possibilities, and friendly locals, Madeira is a great island destination. Marvel at its scenic cliff views and enjoy the thrilling experience of coming down a hill on a traditional wicker toboggan. Taste the exotic fruits of Madeira and enjoy its delicious cuisine. Relax at a natural swimming pool and just have a grand time.
Check out our Madeira Travel Guide for more informations and tips!
Itinerary
Protect your trip
Travel insurance available in the payment step.
Notice: Estimated price per person based on 2 adults in a double room.
Reward points discount: -$
0
.00
Request to customize this deal
Need help booking?
Mention the Ref. #3588 and let us know your questions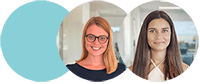 reach us on WhatsApp
Protect your trip
Travel insurance available in the payment step.
Continue in another device
Trust the Local Experts
Hassle-free Experience
Full Support
Save Time & Money
Frequently Asked Questions
Contact us
Have questions?
Contact our Support Team
Everyday:
09:00 AM
to
01:00 AM
Charming Porto & Lush Madeira Island
Earn $50*
towards your next trip
Join our Travel Rewards program and receive $50 just for signing up! As a Travel Rewards Member, you'll receive exclusive offers and early access to special deals and sales.