Porto | Fly & Drive
Embrace the allure of this vibrant city.
Unleash your wanderlust with our irresistible package that includes a rental car!
What's Included?
All flights and connections
Accommodation for your destination
Why we love this deal:
Freedom to explore: Unlock the freedom to venture beyond the city limits and discover the hidden treasures of Porto's surrounding regions.
Convenience and flexibility: Enjoy the convenience of having a rental car at your disposal, allowing you to create your own itinerary and explore Portugal's north at your own pace.
Off-the-beaten-path adventures: Escape the tourist hotspots and embark on off-the-beaten-path adventures, uncovering secret gems that are only accessible by car.
Time efficiency: Maximize your time by avoiding the hassle of public transportation and reaching your desired destinations quickly and efficiently.
Authentic local experiences available: Embrace the joy of spontaneous discoveries as you stumble upon charming villages, picturesque landscapes, and authentic local experiences.
Culinary exploration: Indulge in the freedom to dine at hidden local eateries and wineries, savoring the flavors of Porto's renowned cuisine and world-class Port wine.
Customizable: Add more nights to your stay or even local excursions!
Itinerary
Arrival in Porto. Pick up the car rental at the airport.
Suggestion for the day:
Explore Porto's historic center, including landmarks like São Bento Station, Clérigos Tower, and Livraria Lello
Wander through the charming streets of Ribeira and enjoy a leisurely stroll along the Douro River
Visit the Porto Cathedral (Sé do Porto) and enjoy panoramic views from its terrace
Indulge in a traditional Portuguese dinner at a local restaurant: why not a francesinha?
Day 2
Free Day for Personal Activities
Suggestion for the day (Douro Valley Wine Experience):
Take a day trip to the Douro Valley, a UNESCO World Heritage Site known for its vineyards and stunning landscapes
Visit vineyards and wine estates, and enjoy wine tastings of the famous Porto wine
Cruise along the Douro River and admire the terraced vineyards and picturesque villages
Optionally, visit the Douro Museum in Peso da Régua to learn about the region's wine production
Day 3
Free Day for Personal Activities
Suggestion for the day (Guimarães & Braga):
Drive to Guimarães, the birthplace of Portugal, and explore its historic center, including Guimarães Castle and the Palace of the Dukes of Braganza
Visit Braga, known as the "Rome of Portugal," and explore its historic churches, such as Bom Jesus do Monte and Sé de Braga
Enjoy traditional Portuguese cuisine in one of the local restaurants
Day 4
Free Day for Personal Activities
Suggestion for the day (Aveiro & Costa Nova):
Drive to Aveiro, known as the "Venice of Portugal," and take a boat ride along its picturesque canals
Explore the colorful houses and stunning beaches of Costa Nova
Taste the local specialty, ovos moles, a sweet egg-based treat
Return to Porto and relax in one of the riverside cafes
Day 5
Free Day for Personal Activities
Suggestion for the day (Matosinhos & Foz do Douro):
Visit Matosinhos, a coastal town famous for its seafood and beautiful beaches
Enjoy a delicious seafood lunch at one of the local restaurants
Explore Foz do Douro, a charming neighborhood where the Douro River meets the Atlantic Ocean
Take a relaxing walk along the waterfront promenade and enjoy sunset views
Day 6
Free Day for Personal Activities
Suggestion for the day (Braga & Gerês National Park):
Return to Braga and explore more of its historic center
Head to Gerês National Park, known for its stunning natural beauty and hiking trails
Enjoy outdoor activities such as hiking, swimming in waterfalls, or simply taking in breathtaking views
Experience traditional Portuguese cuisine at a local restaurant
Drop the rental car at the airport.
*itinerary presented is a suggestion and the length of stay may vary. All tours are suggestions unless specifically stated.
Flexibility

Policy
No Amendment Fees on Our End
We don't charge for our work in changing the initial itinerary.
Full flexibility on Land Arrangements
Change the initial itinerary or cancel your land arrangements for any reason until 14 days before the trip, without penalty.
Support 7 Days a Week
Our experienced travel agents are are available 7 days a week (16 hours per day) to help with any questions.
About the Destination:
Discover Porto's captivating charms, where history, vibrant architecture, and a lively atmosphere converge. This UNESCO World Heritage Site entices with:
Colorful azulejos and a blend of old and modern architecture.
A picturesque riverfront overlooking the mouth of the Douro River.
Unforgettable experiences like wine cellar tours and tastings of the renowned Porto wine.
Breathtaking boat cruises along the Douro River, revealing stunning landscapes.
An enchanting medieval city center, perfect for leisurely strolls through charming alleyways.
Extravagant baroque churches, picturesque Ribeira, and the awe-inspiring Livraria Lello.
Embrace the allure of Porto and immerse yourself in its rich history and remarkable urban landscape.
Protect your trip
Travel insurance available in the payment step.
Notice: Estimated price per person based on 2 adults in a double room.
Reward points discount: -$
0
.00
Talk to a Specialist About This Deal
Need help booking?
Mention the Ref. #9618 and let us know your questions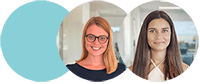 reach us on WhatsApp
Protect your trip
Travel insurance available in the payment step.
Continue in another device
Trust the Local Experts
Hassle-free Experience
Full Support
Save Time & Money
Frequently Asked Questions
Contact us
Have questions?
Contact our Support Team
Monday to Friday:
08:00 AM
to
03:00 AM
Weekends and Holidays:
08:00 AM
to
12:00 AM
Earn $500*
towards your next trip
Join our Travel Rewards program and receive $500 just for signing up! As a Travel Rewards Member, you'll receive exclusive offers and early access to special deals and sales.