Porto, Douro & Lisbon | Fly & Drive
Start by visiting Porto and Douro, and end this amazing journey in cosmopolitan Lisbon.
Discover some of Portugal's most famous riverside destinations!
What's Included?
All flights and connections
Accommodations for your destinations
Why we love this deal:
This is the perfect opportunity to escape to lovely Portugal to relax and discover this magnificent historic country that is known for its incredible hospitality;

Start your adventure by flying to Porto, then drive to the gorgeous Douro Valley before ending your trip in Lisbon, the country's inviting and super exciting capital;

Pick up your car in Porto, and drop it off in Lisbon - Its´s all set up for you, making for a completely hassle-free exchange!

Built along the hillsides overlooking the mouth of the Douro River, Oporto (also known as Porot) is a registered UNESCO World Heritage Site and home to the famous Porto wine, which happens to be produced exclusively in the Douro Valley. Explore the cellars of well-known port lodges and taste this exquisite drink, or go on a boat cruise on the Douro River and marvel at the area´s stunning landscape.

In Lisbon, you will instantly fall in love with its charming people, best food in Europe, and the unbeatable combination of old cobbled streets and modern cosmopolitan vibe that make this capital city such a delightful experience for any visitor. Rich in history, architecture, culture and entertainment, this historical capital will surely captivate you. The best part is that you won't have to worry about anything, as we have taken care of everything for you.
Please note:
This exciting itinerary is also available by train! Please reach out to our Customer Support team for further information.
Flexibility Policy
No Amendment Fees on Our End
We don't charge for our work in changing the initial itinerary.
Full flexibility on Land Arrangements
Change the initial itinerary or cancel your land arrangements for any reason until 14 days before the trip, without penalty.
Support 7 Days a Week
Our experienced travel agents are are available 7 days a week (16 hours per day) to help with any questions.
About the Destinations:
Porto
Porto is a city of endless charms that combines a rich history, old buildings covered in colorful azulejos (hand-painted tiles), modern architecture, a picturesque riverfront and a high-spirited atmosphere that celebrates the joy of life.
Douro Valley
With three World Heritage Sites recognized by UNESCO, there is no shortage of reasons to visit the Douro Valley, one of the most stunning landscapes in all of Portugal. In the historic center of the city of Porto, you will find remarkable buildings lining the riverbanks. Many of these buildings are directly linked to the production of wine and bear witness to the urban development that this production has fueled over the years. On the opposite bank of the river, you will find the city of Vila Nova de Gaia, a hive of commercial activity and home to the famous Port wine cellars.
Lisbon
Lisbon, the cosmopolitan capital of Portugal and Europe's second-oldest capital (after Athens), has now become the new "it" destination for tourists visiting Europe. Called "The City of the Sea" and "The City of the Explorers", this unique locale was once home to the world's greatest explorers, including Vasco da Gama, Magellan, and Prince Henry the Navigator. Lisbon is also the first true world city, the capital of an empire spreading over all continents, from South America (Brazil) to Asia (Macao, China; Goa, India).
Protect your trip
Travel insurance available in the payment step.
Notice: Estimated price per person based on 2 adults in a double room.
Reward points discount: -$
0
.00
Need help booking?
Mention the Ref. #1366 and let us know your questions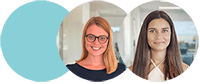 reach us on WhatsApp
Protect your trip
Travel insurance available in the payment step.
Continue in another device
Trust the Local Experts
Hassle-free Experience
Full Support
Save Time & Money
Frequently Asked Questions
Contact us
Have questions?
Contact our Support Team
Everyday:
08:00 AM
to
12:00 AM
Porto, Douro & Lisbon | Fly & Drive
Earn $50*
towards your next trip
Join our Travel Rewards program and receive $50 just for signing up! As a Travel Rewards Member, you'll receive exclusive offers and early access to special deals and sales.