Portuguese Charm | Lisbon, Madeira & Porto
Visit Porto and Lisbon and then unwind on the island of Madeira.
This is the perfect opportunity to escape to charming and hospitable Portugal!
What's Included?
All flights and connections
Accommodations for your destinations
Why we love this deal:
Portugal has made it to the top of dream destination lists the world over. This comes as no surprise, as Portugal is an incredibly diverse country, with many unique regions and experiences that offer a little something for everyone to enjoy.

Start your adventure by flying to Lisbon. For the second part of your trip you'll be flying to Madeira, and then Porto, Portugal's northern paradise.
Built along the hillsides overlooking the mouth of the Douro River, Oporto (also known as Porto) is a registered UNESCO World Heritage Site and home to the famous Porto wine, which happens to be produced exclusively in the Douro Valley. Explore the cellars of well-known port lodges and taste this exquisite drink, or go on a boat cruise on the Douro River and marvel at the area´s stunning landscape.
In Lisbon, you will instantly fall in love with its charming people, incredibly fresh cuisine, and the unbeatable combination of old cobblestone streets and a modern cosmopolitan vibe that make this capital city a delightful experience for any visitor. Rich in history, architecture, culture and entertainment, this historical capital will surely captivate you.
Discover the charming port city of Funchal, a historical and colorful hub teeming with restaurants, cafés and friendly locals. Explore the narrow streets paved in black and white stones, explore the city's colorful and lively markets, and indulge in delicious food. Try the local fish, savor bolo do caco and sip poncha as you people-watch under the sunny skies of Madeira. Enjoy the thrill of going down a hill on a traditional wicker toboggan and admire the island's typical houses and architecture.

With accommodations and flights included, you won't have to worry about anything. Just pack your bags and enjoy this incredible journey!
Please note:
This exciting itinerary is also available by train in Mainland Portugal! Please reach out to our Customer Support team for further information.
Itinerary
It is recommended to book an early check-in and airport transfers.
Take the afternoon to stroll around Lisbon's city streets.
Visit the Chiado, Baixa, Belém and Bairro Alto district (Bairro Alto is known for its nightlife scene). Highlights: São Roque church, São Pedro de Alcântara garden, the ruins of Carmo church, Santa Catarina viewpoint, Luís de Camões Square, Torre de Belém, Mosteiro dos Jerónimos, Pastéis de Belém, Augusta street, Terreiro do Paço, Santa Justa lift. Or book here your Lisbon Foodie Walking Tour.
Suggestion for dinner: Lisbon Fado Night With Dinner
Day 2
Visit the UNESCO City of Évora
The Alentejo region of Portugal is a feast for all the senses, from its northernmost tip to its sunkissed southern shores. While the north offers visitors pastoral scenery, like horses grazing in the flatland, the central portion of the region is marked by the vast plain with rows of cornflowers blowing in the wind. As one makes their way to the Alentejo coast, wild and unmarred natural beauty awaits to awe and inspire.
Highlights: Sé Cathedral, Roman Temple, Capela dos Ossos, Giraldo Square, Évora university, Água da Prata aqueduct, Cromlech of Almendres. Or book here your Évora guided tour.
Long known as one of Portugal´s most amazing destinations, and easily considered one of the most gorgeous and unique locales in the entire world, Sintra absolutely deserves a top spot on your must-see Portugal travel itinerary. Just a stone´s throw away from the exciting capital of Lisbon, you will instantly fall in love with Sintra's fairytale castles, idyllic and enchanting gardens, and so much more. After a visit to this Portuguese wonderland, you will feel as if you have stepped into another world entirely – it´s that wondrous and surreal!
Highlights: Pena Palace, Quinta da Regaleira, Monserrate Palace, Sintra National Palace, the Moorish Castle, Sintra's Old Town. Or book here your Sintra escorted experience.
2
Day 4
Flight to Madeira Island
It is recommended to book an early check-in and airport transfers.
Take the afternoon to stroll around Funchal's historical streets and gardens.
Highlights:
Monte Palace Tropical Garden
Madeira Botanical Garden
Funchal Cable Car
Church of Nossa Senhora do Monte
Monte Toboggan Ride
São Tiago Fortress
Mercado dos Lavradores
Or book here your Food & Wine walking tour of Funchal. Another alternative is to combine a jeep expedition with a short hike (book here).
Day 5
Explore Madeira's stunning West Coast
Highlights:
Ribeira Brava
São Vicente
Seixal
Porto Moniz
Calheta
Ponta do Sol
Or book here your southwest guided tour.
or
Discover Madeira's Eastern wonders.
Highlights:
Santana
Machico
Pico do Arieiro
Ponta de São Lourenço
Or book here your full-day guided tour. Another suggestion is to combine a boat trip with a jeep tour (book here).
Day 6
Get a Taste of Madeira's Food & Wine Scene
Situated in the Atlantic between Portugal and the coast of Morocco, Madeira is in a unique location at the intersection of many different flavors and influences. What can you expect to find on the menu here? Fresh tuna steak, fried cornmeal, kabobs, breads, mackerel, octopus, homemade couscous, wheat soup, and of course, loads of fresh fruit and delicious Madeira wine!
Recommended experiences:
It is recommended to book an early check-in and airport transfers.
We recommend taking a stroll around downtown Porto and having a "francesinha" for lunch/ dinner accompanied by Portuguese wine. Highlights include Bridge D. Luís I, Ribeira, Livraria Lello, Torre dos Clérigos, and Majestic Café. Or book here your City Walking Tour.
Suggestion for dinner: Fado Experience
Day 8
Explore the Douro Valley
With three World Heritage Sites recognized by UNESCO, there is no shortage of reasons to visit the Douro Valley, one of the most stunning landscapes in all of Portugal. In the historic center of the city of Porto, you will find remarkable buildings lining the riverbanks. Many of these buildings are directly linked to the production of wine and bear witness to the urban development that this production has fueled over the years. On the opposite bank of the river, you will find the city of Vila Nova de Gaia, a hive of commercial activity and home to the famous Port wine cellars.
Highlights: Casal De Loivos Viewpoint, Abelheira Viewpoint, São Salvador do Mundo Viewpoint. For the afternoon, we suggest a visit to a winery: Quinta da Pacheca, Quinta da Roêda, Quinta das Carvalhas, Quinta de La Rosa, Quinta do Crasto, Quinta do Panascal, Quinta do Seixo, Quinta do Valado. Or book here your Douro Valley guided tour.
Flexibility Policy
No Amendment Fees on Our End
We don't charge for our work in changing the initial itinerary.
Full flexibility on Land Arrangements
Change the initial itinerary or cancel your land arrangements for any reason until 14 days before the trip, without penalty.
Support 7 Days a Week
Our experienced travel agents are are available 7 days a week (16 hours per day) to help with any questions.
About the Destinations:
Porto
Porto is a city of endless charms that combines a rich history, old buildings covered in colorful azulejos (hand-painted tiles), modern architecture, a picturesque riverfront and a high-spirited atmosphere that celebrates the joy of life.
Lisbon
Lisbon, the cosmopolitan capital of Portugal and Europe's second-oldest capital (after Athens), has now become the new "it" destination for tourists visiting Europe. Called "The City of the Sea" and "The City of the Explorers", this unique locale was once home to the world's greatest explorers, including Vasco da Gama, Magellan, and Prince Henry the Navigator. Lisbon is also the first true world city, the capital of an empire spreading over all continents, from South America (Brazil) to Asia (Macao, China; Goa, India).
Madeira
Boasting mild weather all year-round, unique traditions and culture, delicious cuisine, stunning landscapes, exotic flora, and offering a variety of water and mountain sports, Madeira Island is a prestigious and multi-faceted European vacation destination. This dreamy island allows you to unwind and forget about life's stresses as you enjoy unique experiences surrounded by tumbling green hills, flowers and blue sea.
Protect your trip
Travel insurance available in the payment step.
Notice: Estimated price per person based on 2 adults in a double room.
Reward points discount: -$
0
.00
Request to customize this deal
Need help booking?
Mention the Ref. #4508 and let us know your questions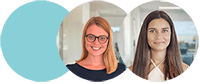 reach us on WhatsApp
Protect your trip
Travel insurance available in the payment step.
Continue in another device
Trust the Local Experts
Hassle-free Experience
Full Support
Save Time & Money
Frequently Asked Questions
Contact us
Have questions?
Contact our Support Team
Everyday:
09:00 AM
to
01:00 AM
Portuguese Charm | Lisbon, Madeira & Porto
Super Deal
Earn $500*
towards your next trip
Join our Travel Rewards program and receive $500 just for signing up! As a Travel Rewards Member, you'll receive exclusive offers and early access to special deals and sales.