Madeira & Porto: 14-Nights Guided Adventure
For 14-Nights: Explore the best of Porto and Madeira Island with 8 curated tours included.
Fall in love with the World's Leading Island Destination and with Port wine in one tour-inclusive adventure!
What's Included?
All flights and connections
Accommodations for your destinations
Special Offer: Best of Madeira (3 Guided Tours + 1 Thematic Dinner)
Special Offer: Best of Porto Experience (4 Tours)
Why we love this deal:
Intimate Group Adventure: Experience the perfect blend of two stunning destinations in an intimate setting, where every moment is curated for you, complete with 8 guided tours to make your journey even more enriching. (14-Nights)
Get Lost in Madeira's Beauty: In your three tours (+1 thematic dinner), you'll get to uncover the secrets of downtown Funchal, savor delectable local cuisine, and be amazed by the stunning surrounding landscapes while discovering famous sites such as Santana or charming Porto Moniz. Plus, enjoy an unforgettable thematic dinner for the perfect beginning of your journey.
Experience Porto's Authenticity: Immerse yourself in local culture with a Douro Wine Tour, a soulful Fado dinner, a Porto Walking Tour with wine tasting, and visits to Braga and Guimarães, the 'Rome of Portugal' and its birthplace.
Gain Exclusive Access to Member-Only Offers When You Join Our Travel Rewards Program
Itinerary
1
Day 1
Friday: Arrival in Madeira Island
Welcome to Madeira! Enjoy included airport transfers for your arrival and departure. For your comfort, consider booking an early check-in in advance.
Suggestion for the day:
Take some time to explore your hotel, facilities, and surrounding areas.
Day 2
Saturday: Welcome Dinner (Included)
Thematic Local Dinner (7PM - 10:30PM):
Embark on a tantalizing evening of sumptuous cuisine, live folklore demonstration, and maybe even the beautiful sounds of Fado! Get front-row seats to an enchanting night as you savor delectable dishes in a local restaurant. Don't miss out on this unique experience!
Menu:
Aperitif (Madeira Wine)
Appetizer (Bolo do Caco with garlic butter)
Vegetable Soup
Grilled meat served with local fried sweet corn, french fries, and salad (optional side vegetables instead)
Dessert (Fruit Salad with Ice Cream)
Coffee
Digestive
Drinks included: Water, Wine or Beer
Day 3
Sunday: Santana Excursion (Included)
Embark on an unforgettable journey through the beautiful sights of Madeira. From Camacha's famous wicker factory to Pico do Arieiro, towering at a staggering 1810 meters above ground level you will experience breathtaking views from every angle. Uncover the secrets of Ribeiro Frio with its alluring trout farm and world heritage site - the Laurissilva Forest - before taking in Santana's classic thatched houses for lunch! End this incredible day off admiring Ponta de São Lourenço followed by the Machico en route o your return to Funchal- lunch is included during this full-day tour!
Day 4
Monday: Funchal City Tour (Included)
Discover the stunning points of interest this charming city offers! From visiting a traditional embroidery factory, strolling through colorful markets filled with delightful fruits and flowers, riding up Monte on an iconic cable car* for breathtaking views, or taking in the secrets behind the Monte Botanical Garden. Make sure you also have some fun by descending down back into town on famous toboggans ridden with wicker baskets*! Don't miss out – this captivating small half-day tour is one that will stay etched in your memory forever!
* not included
Day 5
Tuesday: Porto Moniz Excursion (Included)
Come experience the best of Madeira on this memorable coastal tour! Enjoy breathtaking views of an area known for its delicious swordfish - Câmara de Lobos, then marvel at Cabo Girão – Europe's highest cliff with 580 meters. Wander along the stunning coast and take in Porto Moniz's famous natural pools before indulging yourself in lunch in a picturesque location. Ascend up Encumeada - situated atop 1007 meters high where you can revel in sweeping sea views from each side, before heading back down towards Funchal - lunch is included during this full-day tour!
Day 6
Wednesday: Free Day for Personal Activities
Suggestion for the day:
Take the Day for a Hiking Adventure: With its many gorgeous mountains and waterfalls, it's no surprise that Madeira has long been referred to as a "hiker's paradise". Many of these trails follow the old irrigation canals called "levadas" that were used to bring water from the north side of the island to the south. Although still used today, many of these canals are also widely used for walking. No matter your preference or experience level, there are many different types of trails all over Madeira. Beginners or those looking for a more leisurely nature walk should stick to the south side of the island, while those looking for a more exhilarating trekking experience should head north to the mountainous side of the island.
Recommended Hikes:
Day 7
Thursday: Free Day for Personal Activities
Suggestion for the day:
Take the day for a local food & wine scene. Situated in the Atlantic between Portugal and the coast of Morocco, Madeira is in a unique location at the intersection of many different flavors and influences. What can you expect to find on the menu here? Fresh tuna steak, fried cornmeal, kabobs, breads, mackerel, octopus, homemade couscous, wheat soup, and of course, loads of fresh fruit and delicious Madeira wine!
2
Day 9
Friday: Arrival in Porto & Transfer to the Hotel
Welcome to Porto! Enjoy included airport transfers for your arrival and departure. For your comfort, consider booking an early check-in in advance.
Suggestion for the day:
Take the day to explore your hotel facilities and the surrounding area.
Day 9
Saturday: Free Day for Personal Activities
Suggestion for the day:
Visit Aveiro: Experience the charm of Aveiro, often referred to as the "Venice of Portugal," with its picturesque canals, colorful Moliceiro boats, and stunning Art Nouveau architecture. Indulge in delicious local cuisine, including the famous Ovos Moles, and explore the beautiful sandy beaches along the Costa Nova.
Day 10
Sunday: Porto Walking Tour with Wine Tasting (Included)
9AM - 1PM
Uncover the captivating tales behind Porto's main attractions, including the iconic São Bento station.
Includes a visit to a prestigious port wine cellar, where you'll indulge in a wine tasting.
Day 11
Monday: Porto by Night: Fado Show with Dinner (Included)
8PM - 11PM
Enjoy a delectable dinner accompanied by a captivating Fado performance in a typical and traditional House of Fados in Porto. Experience the timeless essence of this UNESCO Intangible Heritage firsthand.
Day 12
Tuesday: Douro Wine Tour with Lunch & Cruise (Included)
08AM - 6PM
Experience the rich wine culture of the Douro Valley with a visit to its most famous Wine Estates and tast their delicious Port Wines.
Delight in authentic lunch served on a picturesque family wine estate, offering stunning views of the vineyards.
Enjoy a scenic cruise in Pinhão, immersing yourself in the breathtaking surroundings.
Day 13
Wednesday: Braga & Guimarães Tour with Lunch (Included)
8:45AM - 5:45PM
Braga, known as the "Rome of Portugal," is a city steeped in religious significance and ancient charm.You'll love visiting the stunning Bom Jesus do Monte Church!
Guimarães, recognized as the "Birthplace of Portugal," holds a special place in the nation's history. As you wander through its medieval streets, you'll feel transported back in time. Visit the imposing Guimarães Castle, a symbol of the country's foundation, and explore the well-preserved historical center, a UNESCO World Heritage site.
Day 14
Thursday: Free Day for Personal Activities
Suggestion for the day:
Visit Santiago de Compostela, Spain, one of the most important religious destinations in the world, where the majestic Santiago de Compostela Cathedral awaits with its awe-inspiring architecture and rich spiritual significance.
Day 15
Friday: Return Flight Home
Wishing you a safe and cozy flight back, and eagerly look forward to exploring more adventures with you in the near future!
*itinerary presented is a suggestion and the length of stay may vary. All tours are suggestions unless specifically stated.
Flexibility

Policy
No Amendment Fees on Our End
We don't charge for our work in changing the initial itinerary.
Full flexibility on Land Arrangements
Change the initial itinerary or cancel your land arrangements for any reason until 14 days before the trip, without penalty.
Support 7 Days a Week
Our experienced travel agents are are available 7 days a week (16 hours per day) to help with any questions.
About the Destinations:
São Miguel Island, the Azores
Discover the jewel of the Azores, a place where lush natural beauty and vibrant culture merge seamlessly.
The 'Green Island': Known for its breathtaking landscapes such as the Sete Cidades and Fogo Lakes, São Miguel is often referred to as the 'Green Island'.
A Unique Volcanic Heritage: The island's fascinating volcanic history has created an environment that is truly one-of-a-kind.
Rich Biodiversity and Historical Settlements: As you explore its verdant pastures and striking coastlines, you'll be captivated by the blend of rich biodiversity and historical settlements, making your experience on São Miguel Island genuinely unforgettable.
Porto
Welcome to Porto, the vibrant city that boasts a rich blend of history, culture, and modern allure.
Europe's Captivating Gem: An emerging destination that effortlessly weaves together centuries of history, captivating culture, and a vibrant contemporary atmosphere.
A Heritage of Port Wine: Immerse yourself in Porto's storied past as the birthplace of port wine, where centuries of winemaking tradition have shaped its identity and earned worldwide recognition.
Old World Charms and Modern Marvels: Wander through Porto's narrow winding streets and majestic plazas, where medieval architecture coexists harmoniously with striking modern designs.
Uncover the Magic of the Douro: Venture beyond the city limits to explore the captivating landscapes of the Douro Valley, where terraced vineyards, quaint riverside villages, and breathtaking vistas come together to form an idyllic setting.
Protect your trip
Travel insurance available in the payment step.
Reward points discount: -$
0
.00
Notice: Estimated price per person based on 2 adults in a double room.
Need help booking?
Mention the Ref. #10090 and let us know your questions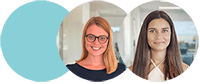 Request to Customize This Package
Portugal Getaways is a member of ASTA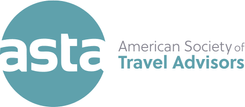 Protect your trip
Travel insurance available in the payment step.
Continue in another device
Trust the Local Experts
Hassle-free Experience
Full Support
Save Time & Money
Frequently Asked Questions
Contact us
Have questions?
Contact our Support Team
Every day:
09:00 AM
to
01:00 AM
Madeira & Porto: 14-Nights Guided Adventure
Unlock a World of Exclusive Perks
Unlock a world of privileges with our Travel Rewards Program. Sign up and instantly enjoy.