Lisbon: Fly & Drive
Explore Portugal's sunny and charming capital city at your own pace.
Embark on the ultimate self-driving adventure: explore the charms of Lisbon!
What's Included?
All flights and connections
Accommodation for your destination
Why we love this deal:
No more rushing from one tourist spot to another: enjoy the flexibility to savor every moment and create your own unique experience with our self-driving package.
Unveil Lisbon's timeless beauty: immerse yourself in the city's rich history as you wander through its cobbled streets, marvel at its stunning architecture, and soak up the vibrant atmosphere of its charming neighborhoods.
Spectacular day trips at your fingertips: discover the true essence of Portugal as you embark on exciting day trips from Lisbon from the fairy-tale village of Sintra and its majestic palaces to the breathtaking coastal cliffs of Cascais.
Unmatched culinary delights: indulge your taste buds in the foodie paradise that is Lisbon. From delectable seafood dishes to traditional pastries like Pastéis de Belém, you'll have the chance to savor the authentic flavors of Portuguese cuisine, making your journey a feast for all senses.
Customizable: Add more nights to your stay or even local excursions!
Itinerary
Suggestion for the day:
Stroll around downtown Lisbon's lively city streets
Can't Miss:
São Roque church

São Pedro de Alcântara garden

Ruins of Carmo church

Santa Catarina viewpoint

Luís de Camões Square

Torre de Belém

Mosteiro dos Jerónimos

Pastéis de Belém

Augusta street

Terreiro do Paço

Santa Justa lift
Suggestion for dinner: Lisbon Fado Night With Dinner
Day 2
Free Day for Personal Activities
Suggestion for the day:
Historically known as being the illustrious home to Portugal's most storied monarchs, the town of Sintra is not only historically relevant, but aesthetically speaking, it is a true marvel of magnificence and romantic beauty. This dream destination is also known as being filled with heavenly mansions tucked among rolling green hillsides, and fantastical castles that make you feel as if you have stepped into an actual real-life fairytale, including must-see marvels of the Palácio Nacional de Sintra, Palácio da Pena, Quinta de Regaleira, the Castelo dos Mouros, and the Palácio de Monserrate.
Can't Miss:
Pena National Palace

Local pastries (travesseiros de Sintra)
Ginginha (local licour)
Pena Palace
Quinta da Regaleira
Monserrate Palace
Moorish Castle
Old-Town
Day 3
Free Day for Personal Activities
Suggestion for the day:
Visit the UNESCO City of Évora
The Alentejo region of Portugal is a feast for all the senses, from its northernmost tip to its sunkissed southern shores. While the north offers visitors pastoral scenery, like horses grazing in the flatland, the central portion of the region is marked by the vast plain with rows of cornflowers blowing in the wind. As one makes their way to the Alentejo coast, wild and unmarred natural beauty awaits to awe and inspire.
Can't Miss:
Sé Cathedral

Roman Temple

Capela dos Ossos

Giraldo Square

Évora university

Água da Prata aquaduct

Cromlech of Almendres
Day 4
Free Day for Personal Activities
Suggestion for the day:
Those looking to delve deeper into Portugal´s religious roots need to look no further than Fatimá, which is famous for being the holy site where an apparition of Our Lady of Fatima is said to have appeared. As the story goes, the apparition was seen by a pair of shepherd children in the early part of the 20th century. That sums it up, but there is far more to the story, which you will surely discover more about when you make your way to Fatima as a fabulous day trip from Lisbon (the Museu de Arte Sacra e Etnologia is the place with all the 411). Located just about an hour from Lisbon, Fatima and its Chapel of the Apparition and nearby Holy Trinity Cathedral top the list of Catholic pilgrimage sites. But even if you are not really a religious person, the architecture, energy, and history of the place will surely win you over, particularly the Sanctuary of Fatima.
Book here your Fátima Guided Tour.
Day 5
Free Day for Personal Activities
Suggestion for the day:
The romantic appeal of Obidos — a marvelous medieval town in Portugal chocked full of intriguing history — provides a true experience, as if you have actually stepped back in time to explore the nation's amazingly rich history. Wandering among this enclave´s charming cobbled streets — flanked by an ancient walled labyrinth — and visiting its magnificent medieval castle will be memories you will never forget.
Can't Miss:
Porta da Vila, Óbidos castle

Santa Maria church

Santa Maria Square

Bom Jesus da Pedra Sanctuary

Óbidos lake

Porta da Vila

Óbidos Aquaduct

Óbidos Medieval Market
Day 6
Free Day for Personal Activities
Suggestion for the day:
Enjoy a boat tour of the Tagus River! Choose your boat adventure

here.
*itinerary presented is a suggestion and the length of stay may vary. All tours are suggestions unless clearly stated.
Flexibility

Policy
No Amendment Fees on Our End
We don't charge for our work in changing the initial itinerary.
Full flexibility on Land Arrangements
Change the initial itinerary or cancel your land arrangements for any reason until 14 days before the trip, without penalty.
Support 7 Days a Week
Our experienced travel agents are are available 7 days a week (16 hours per day) to help with any questions.
About the Destination:
Immerse yourself in the wonders of Lisbon with our self-driving adventure. Discover the enchanting charms of this vibrant city and its surroundings, including:
The majestic castles and lush gardens of Sintra
The breathtaking coastal cliffs of Cascais
The historic neighborhood of Alfama, with its narrow alleys and Fado music
The iconic Belém Tower and Jerónimos Monastery
The vibrant food scene, where you can savor delicious seafood and traditional pastries
Experience the freedom to explore and create your own extraordinary journey through the captivating treasures of Lisbon.
Protect your trip
Travel insurance available in the payment step.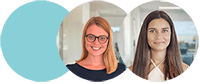 Talk with a Travel Advisor
+1 857-239-0784
Notice: Estimated price per person based on 2 adults in a double room.
Reward points discount: -$
0
.00
Request to Customize This Package
Need help booking?
Mention the Ref. #3678 and let us know your questions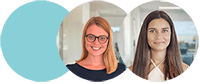 reach us on WhatsApp
Portugal Getaways is a member of ASTA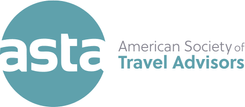 Protect your trip
Travel insurance available in the payment step.
Continue in another device
Trust the Local Experts
Hassle-free Experience
Full Support
Save Time & Money
Frequently Asked Questions
Contact us
Have questions?
Contact our Support Team
Everyday:
08:00 AM
to
12:00 AM
Earn $500*
to travel with us
Join our Travel Rewards program and receive $500 just for signing up! As a Travel Rewards Member, you'll receive exclusive offers and early access to special deals and sales.