Italy Meets Portugal: Rome & Lisbon
Enjoy great savings and have a wonderful vacation in Rome and Lisbon!
From historical monuments to modern attractions, there's something for everyone in this amazing travel package!
What's Included?
All flights and connections
Accommodations for your destinations
Why we love this deal:
This travel package combines the best of both worlds, Rome and Lisbon. With this package, travelers can experience Italy's ancient ruins and rich culture as well as Portugal's stunning coastline and fascinating history.
In Rome, visitors can visit iconic landmarks such as the Colosseum and Pantheon - marvel at Renaissance art in the Sistine Chapel or simply take some time to enjoy the city's vibrant nightlife.
Then head over to Lisbon where you can explore its narrow cobbled streets lined with colorful buildings or enjoy a relaxing day at one of Portugal's many beaches! This great deal also includes access to all major attractions including museums, monuments, palaces and churches so you won't miss out on anything!
The culinary scene in both cities is fantastic - from traditional Italian dishes like pizza and pasta to Portuguese delicacies such as custard tart (pastel de nata) – there's something for everyone here.
Customizable: Add more nights to your stay, a rental car or even local excursions!
Itinerary
Suggestion for the day:
Begin the day with a visit to Trevi Fountain - marvel at the Baroque masterpiece sculpted by Nicola Salvi and immortalized in countless films such as La Dolce Vita. Throw a coin into it for good luck!
Climb up Capitoline Hill- get an incredible panoramic view over Rome while exploring this important archaeological site where you can find statues, fountains and monuments from different periods of Roman history.
Discover Piazza Navona- one of Rome's most popular squares for tourists located between three beautiful fountains designed by Bernini. Stroll through this charming area filled with restaurants and bars for some delicious Italian cuisine or gelato!
Spend some time at Campo de' Fiori- wander around this picturesque square surrounded by colorful buildings which host a daily market where you can find fresh fruits and vegetables or typical souvenirs from Italy.
Day 2
Free Day for Personal Activities (Italy)
Suggestion for the day:
Explore The Colosseum and its fascinating history - enjoy the amazing architecture that makes it one of the most iconic landmarks in Rome. Go inside to get a better view of the amphitheater and hear more about its vast past.
Visit the Pantheon - an ancient temple dedicated to all gods, constructed in 27 BC by Marcus Agrippa. Marvel at its impressive design, including the huge dome, and learn more about its many intriguing secrets.
Take a stroll through the beautiful Villa Borghese gardens and enjoy some of Rome's best views from its terraces and panoramic points. Relax in this vast park that is home to notable museums and galleries such as Galleria Borghese, as well as a variety of sculptures, fountains and ponds.
Get lost in the picturesque streets of Vatican City - explore St Peter's Basilica, Castel Sant'Angelo, the famous Sistine Chapel, Piazza San Pietro and much more. Discover artworks by Michelangelo, Bernini or other renowned artists while learning more about the history of Catholicism.
Day 3
Free Day for Personal Activities (Italy)
Suggestion for the day:
Your third day will be spent mostly at Vatican City - start with St Peter's Square where you can admire Bernini's colonnade surrounding it before heading inside St Peter's Basilica itself – one of the largest churches in Christianity with its breathtaking Renaissance artwork! Marvel at Michelangelo's Pietà sculpture located inside too if you have time.
Explore Vatican Museums next – packed full of masterpieces from some of Italy's greatest painters like Caravaggio or Raphael! The Sistine Chapel is sure not to be missed either – with a painted ceiling masterfully made by Michelangelo himself!
Last but not least finish off your trip by visiting Castel Sant'Angelo constructed originally as Hadrian's Tomb but later used as a papal fortress where popes used to hide away during sieges on Vatican City throughout centuries!
Suggestion for the day:
Begin your exploration of Lisbon with a walking tour of the Alfama district. Stroll through its winding cobblestone streets, admire its distinct architecture and soak up the atmosphere. Along the way, visit iconic sites like Sao Vicente de Fora Monastery, Graça Church, and Miradouro Santa Luzia viewpoint.
Stop for lunch at one of the area's traditional restaurants, where you can sample some of the local cuisine such as bacalhau (salt cod) or cozido à portuguesa (Portuguese stew).
Next, take a scenic ride on Tram 28 over to Bairro Alto. Admire the views along this historic line before disembarking near Praça Camões. Here, explore one of Lisbon's main cultural hubs and enjoy shopping, dining and nightlife in this vibrant neighborhood.
Finally, head down to the Baixa district and catch a breathtaking view of the sunset from the Castle of São Jorge. This ancient fortress offers stunning panoramic views over the city and serves as an ideal spot to end your first day in Lisbon.
Looking for something different? Book your Lisbon Foodie Walking Tour!
Day 5
Free Day for Personal Activities (Lisbon)
Suggestion for the day:
Start your second day by exploring Belém District located on the banks of the Tagus River. Begin with a visit to Jerónimos Monastery – a UNESCO World Heritage Site – followed by a trip to Belém Tower just next door. Take some time to marvel at these impressive monuments before heading towards the Berardo Museum of Modern Art nearby.
Afterward, go back towards Alfama and stop at Fado Museum where you can learn more about Portugal's traditional music genre while enjoying performances from local artists.
Later in the afternoon, take it easy with a relaxing stroll through the Jardim da Estrela park followed by dinner in the Chiado district right next door. This is one of Lisbon's oldest neighborhoods and here you can find plenty of cozy restaurants with delicious Portuguese dishes such as caldo verde (green soup) or arroz de pato (duck rice).
To top off your evening, don't miss out on an iconic Fado show!
Day 6
Free Day for Personal Activities (Lisbon)
Suggestion for the day:
Head down south towards Sintra or Évora - take your pick! Both locations offer beautiful scenery and plenty of cultural attractions worth exploring.
Have you ever heard of the magical village of Sintra? It's known for its fairytale castles, spectacular beaches and breathtaking views. From a sweeping hilltop palace to hidden gardens tucked away in secret grottoes, Sintra has something for everyone who loves beautiful scenery and unique experiences. This town is full of rich history and cultural secrets that are waiting to be discovered. In this blog post, we will go over what must-see destinations await you when visiting Sintra! Here's an introduction to some of the best sights you won't want to miss on your journey there. Book here your Sintra adventure!
Évora is a city of captivating charm. From its astounding medieval walls to the enchanting atmosphere of its winding alleyways and cobbled squares, Évora is a destination that draws thousands of visitors each year. Its well-preserved Roman Temple and 16th-century cathedral make exploring these narrow streets an absolute must for those seeking to uncover the city's fascinating history while it's stunning rural countryside serves as a beautiful backdrop for outdoor adventurers looking to escape into nature. Book here your Évora & Wine Tour!
*itinerary presented is a suggestion and the length of stay may vary. All tours are suggestions unless specifically stated.
Flexibility

Policy
No Amendment Fees on Our End
We don't charge for our work in changing the initial itinerary.
Full flexibility on Land Arrangements
Change the initial itinerary or cancel your land arrangements for any reason until 14 days before the trip, without penalty.
Support 7 Days a Week
Our experienced travel agents are are available 7 days a week (16 hours per day) to help with any questions.
About the Destinations:
Rome
Rome, one of the most beautiful capital cities in Europe, awaits you. With its vibrant street life, astonishing monuments, superb food, and architectural masterpieces, Rome is a destination that you must not miss. Enjoy the dolce vita lifestyle sipping coffee in one of Rome's many street-side cafes, people-watching from the convivial piazzas, or simply lose yourself in Rome's picturesque streets and feel the Mediterranean rhythm of life.
This pulsating capital city of romantic fountains and ornate façades is an exhilarating vacation destination. To make your vacation even more unforgettable, this travel package takes you also to friendly and beautiful Lisbon.
Lisbon
With friendly locals, exquisite cuisine, sunny skies, charming cobbled streets and a modern vibe, Lisbon is a delightful experience for any visitor. Rich in history, architecture, culture and entertainment, Lisbon has many highlights and places to visit. Lisbon is quite hilly with several viewpoints located across the city from where you can enjoy stunning views of the city and of the Tagus River. Do visit the Cristo Rei and the Moorish São Jorge Castle for some of the most amazing views of Lisbon.
Enjoy also a melodic and typically Portuguese fado show in one of Alfama's Fado Houses accompanied by an elegant glass of Portugal's outstanding wine. Of course, a trip to Lisbon would not be complete without a taste of its famous pastries, Pastel de Belem and pastel de nata. Lisbon is a city for all the senses.
Protect your trip
Travel insurance available in the payment step.
Reward points discount: -$
0
.00
Notice: Estimated price per person based on 2 adults in a double room.
Need help booking?
Mention the Ref. #3872 and let us know your questions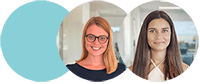 Request to Customize This Package
Portugal Getaways is a member of ASTA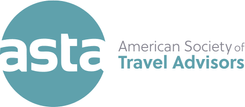 Protect your trip
Travel insurance available in the payment step.
Continue in another device
Trust the Local Experts
Hassle-free Experience
Full Support
Save Time & Money
Frequently Asked Questions
Contact us
Have questions?
Contact our Support Team
Every day:
09:00 AM
to
01:00 AM
Italy Meets Portugal: Rome & Lisbon
Unlock a World of Exclusive Perks
Unlock a world of privileges with our Travel Rewards Program. Sign up and instantly enjoy.