Whether you're a true appreciator of architecture or you just love to impress your Instagram followers with amazing photos, Lisbon is home to a wide variety of architectural styles for you to discover. Incredible historical and modern buildings, in just about every color, are scattered around every corner of Lisbon.
Lisbon was one of the few European capitals that emerged unscathed throughout World War II, which is how the city was able to preserve several architectural styles from its earlier history. The Pombaline and Manueline styles are highlighted in the facades of many buildings around the city, but don't forget to step inside a few of them to spot some rich, luxurious Baroque interiors.
Follow along on our virtual tour of Lisbon's most remarkable buildings.
1. The Rua Augusta Arch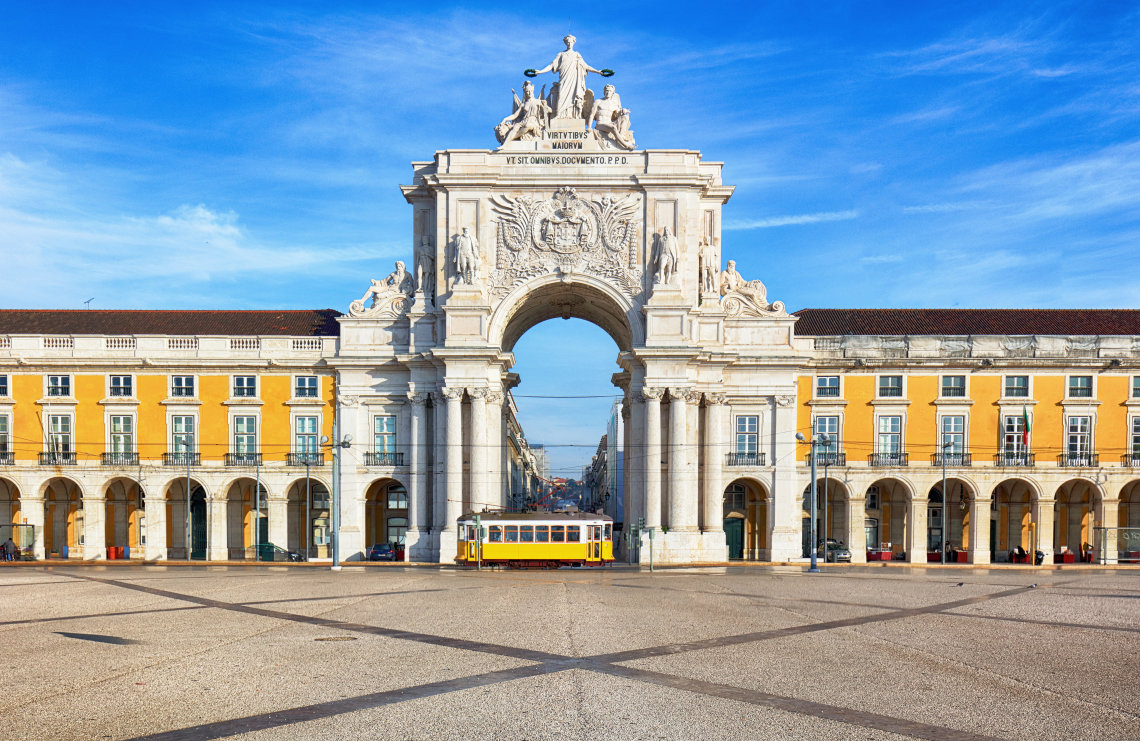 At the end of Rua Augusta stands a glorious triumphal arch built to commemorate Lisbon's rapid reconstruction following the disastrous 1755 earthquake. It features 6 columns (the highests are 36ft high), several statues of historical figures, and some statues of mythical figures that serve as a metaphor for the Portuguese people's strength, resilience and achievements.
2. Rossio Station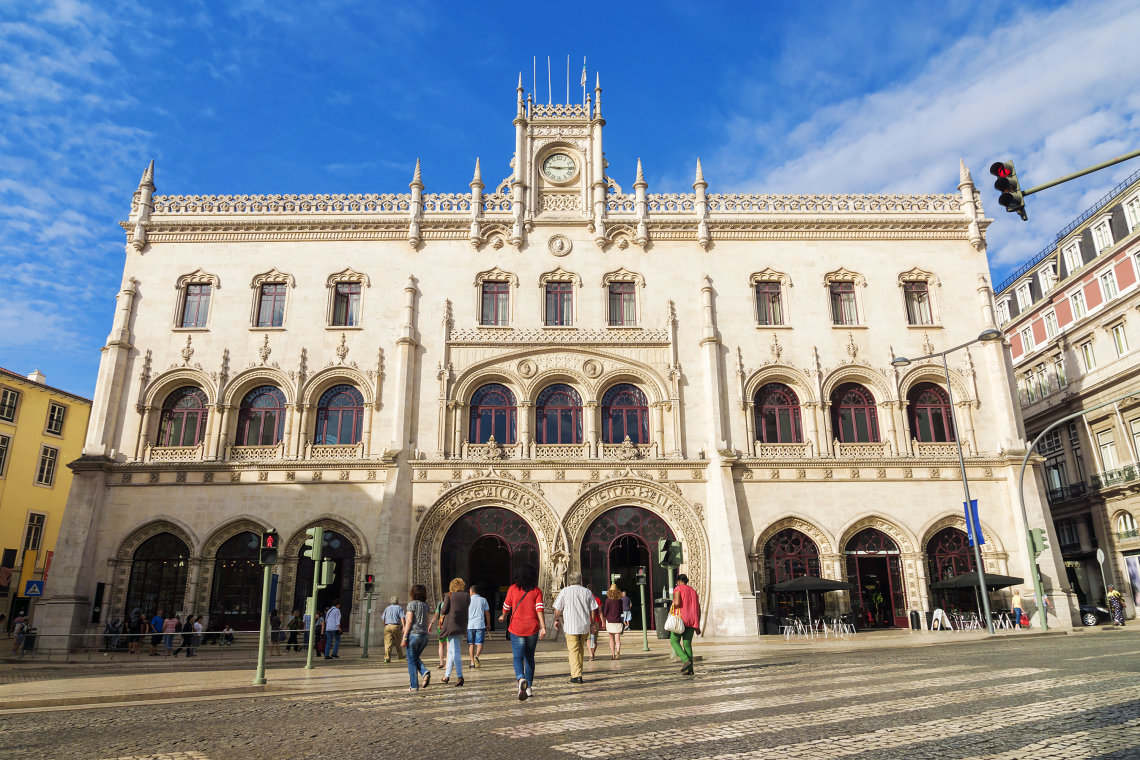 Design-interested visitors should be sure to look up upon entering the Rossio train station just to appreciate its magnificent Neo-Manueline architecture design, the Portuguese version of the Romantic European architecture.
3. Sé Cathedral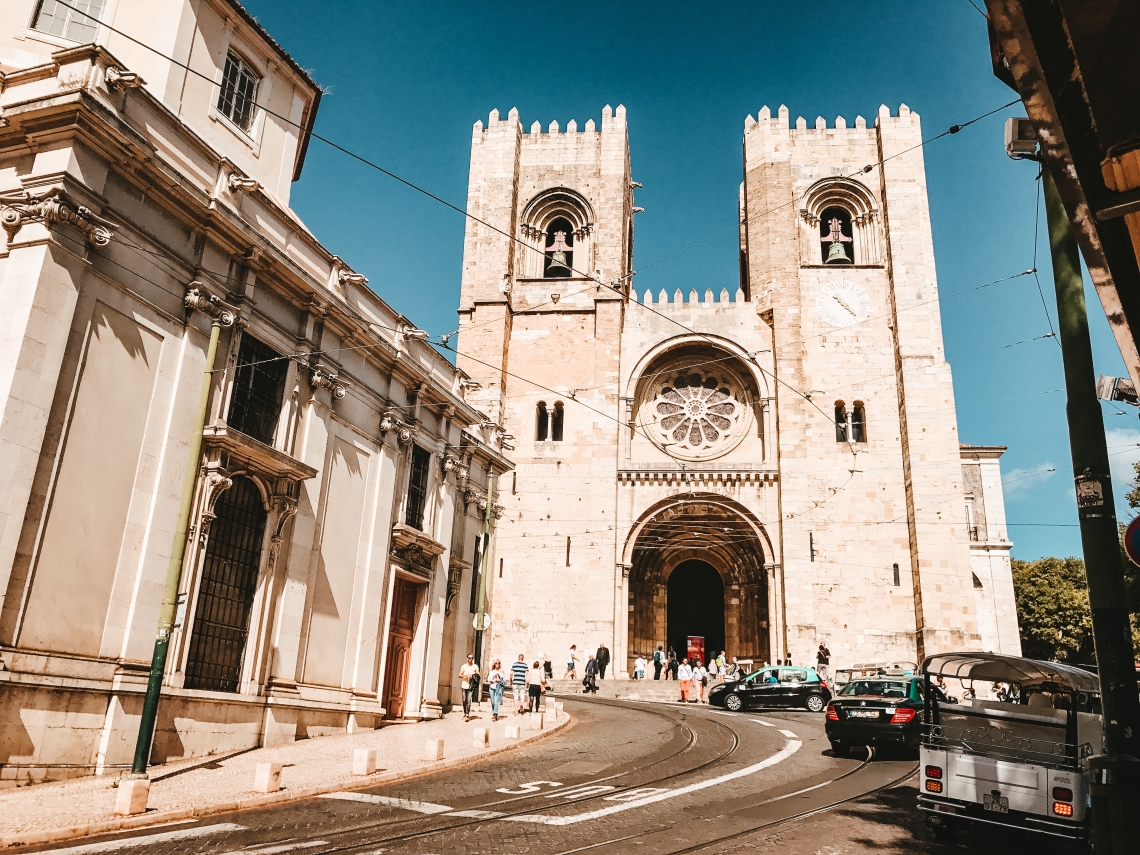 Built in 1147 after the Christian reconquest, Sé has survived many earthquakes and has gone through several restorations which led to its unique architectural signature: a mix of Romanesque, Gothic and Modern styles.
4. MAAT - Museum of Art, Architecture and Technology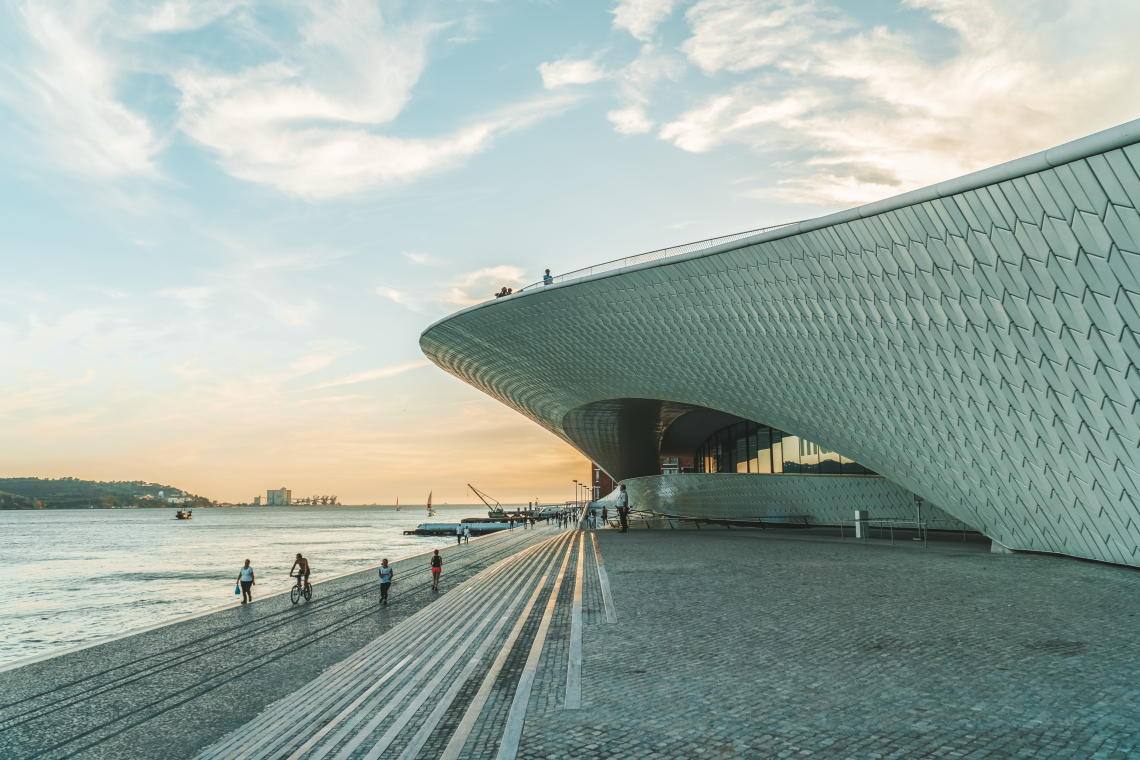 That MAAT is a totally unique architectural statement and museum concept in and of itself. Within the MAAT's walls, a new cultural center arises for the discussion of art, but what amazes visitors is its fascinating facade and wavy-shaped roof covered with reflective white tiles, creating an incredible modern juxtaposition to the backdrop of Lisbon's Tagus river and April 25 bridge in the near distance.
5. National Palace and Convent of Mafra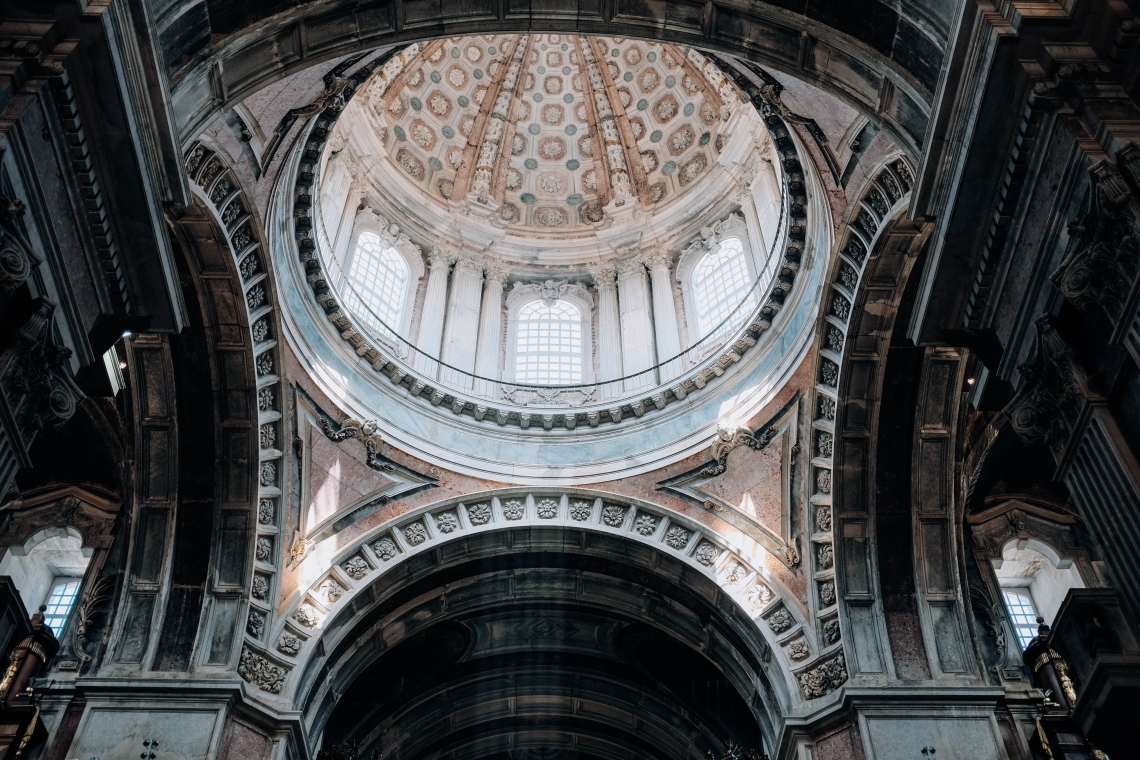 The sheer magnificence of the monumental architectural design of the palace, convent and basilica of Mafra bears witness to the opulence of the court of king João V (1707-1750). It was king João V who ordered the building of what proved to be the defining landmark of the Portuguese Baroque era. The design was by Frederico Ludovice who incorporated an architectural language and style Italian in inspiration. The summer residence of the royal family, the Palace includes various collections featuring works by mainly Portuguese, Italian and French artists working to royal order including Baroque painting and sculpture, religious vestments and ornaments and mural paintings by leading Portuguese artists.
6. Mosteiro dos Jerónimos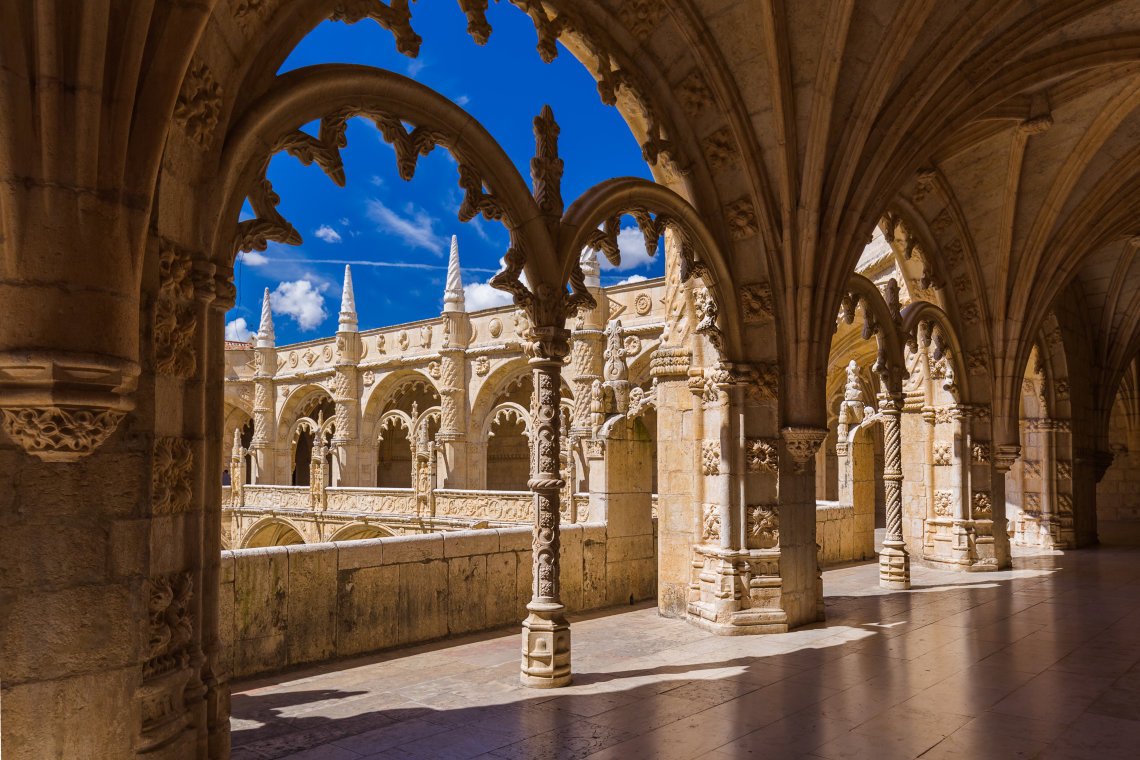 The Jerónimos Monastery, a UNESCO World Heritage Site, was built in 1502 on the site of a hermitage founded by Prince Harry the Navigator and where Vasco da Gama and his brave crew of men spent their last night in their homeland before sailing off to India. As their trip was a success, King Manuel I ordered the construction of that luxurious monastery. It perfectly mirrors the grandiosity of Portugal as a nation at that time, since aside from leading the Discoveries, the country was also benefiting from Brazilian gold, a Portuguese colony at the time. The Jerónimos Monastery is considered the ex libris of Manueline architecture.
7. Belém Tower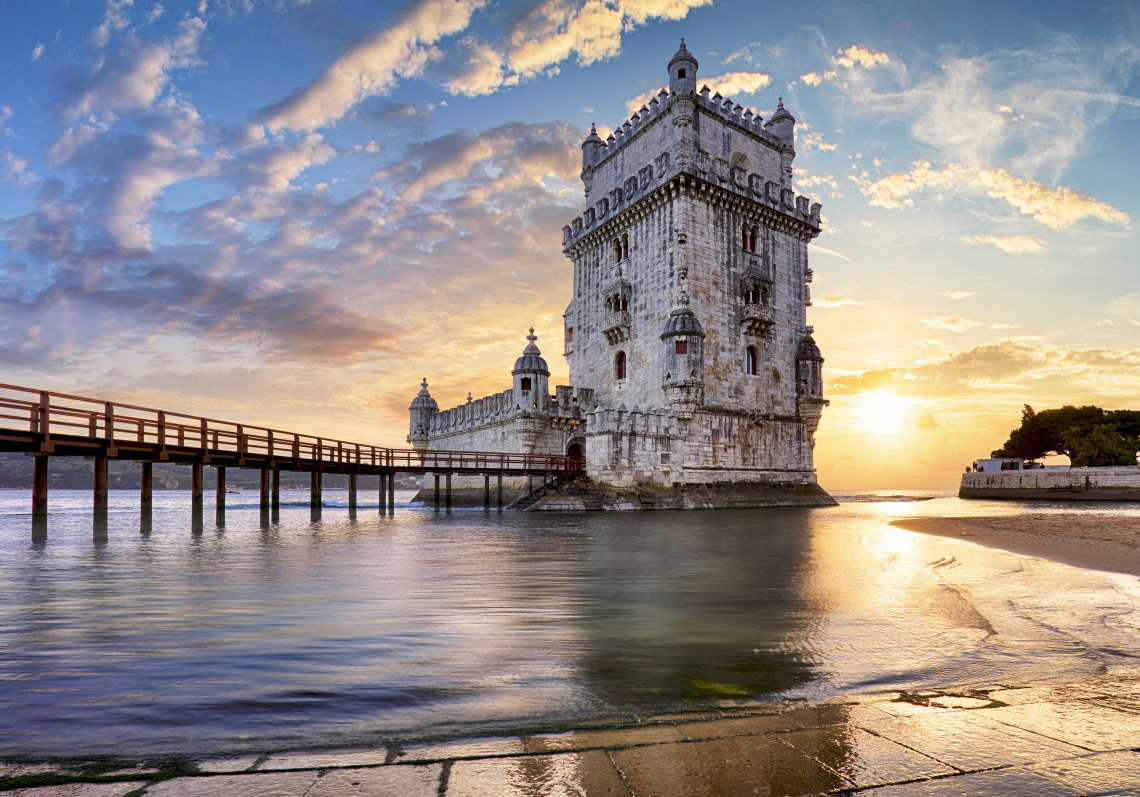 This eye-popping Manueline building is the ex libris of the Age of Discoveries in Portugal. The Belém tower functioned as a fortress to guard the entrance of Lisbon's coveted harbor and is now a UNESCO World Heritage Site and a major landmark of Lisbon's cultural heritage.
As is typical of the Manueline architecture style, the Belém Tower features many stonework motifs of the Discoveries and sculptures of important historical figures. Arcaded windows face the river, along with Venetian-style loggias and a statue of Our Lady of Safe Homecoming, which was the last thing navigators would see as they sailed down the river towards the sea on their journeys.
8. Gare do Oriente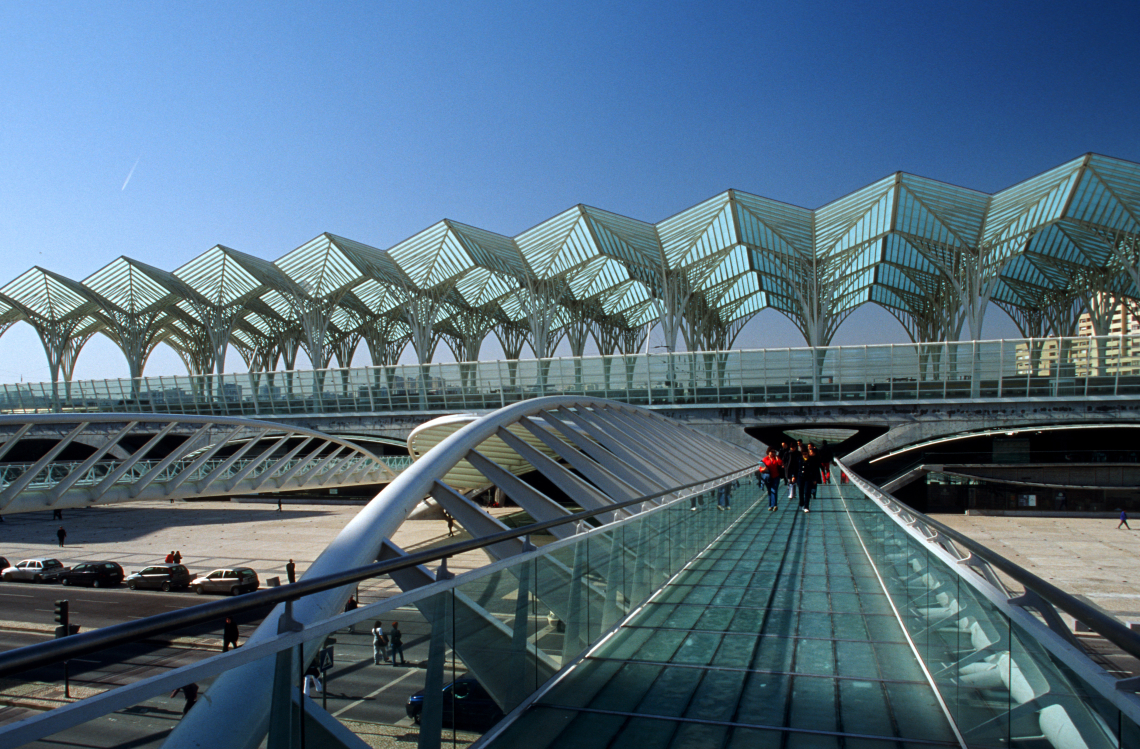 It's rare to find a bus or train station as spectacular as the Gare do Oriente, built in 1998 when Lisbon hosted the World Expo. Designed by famed architect Santiago Calatrava, this breathtaking modern structure is constructed with a roof of glass and steel in the shape of trees. It houses a train station, a subway and a bus terminal, along with a gorgeous display of tile murals designed by talented contemporary artists from around the world.
9. National Pantheon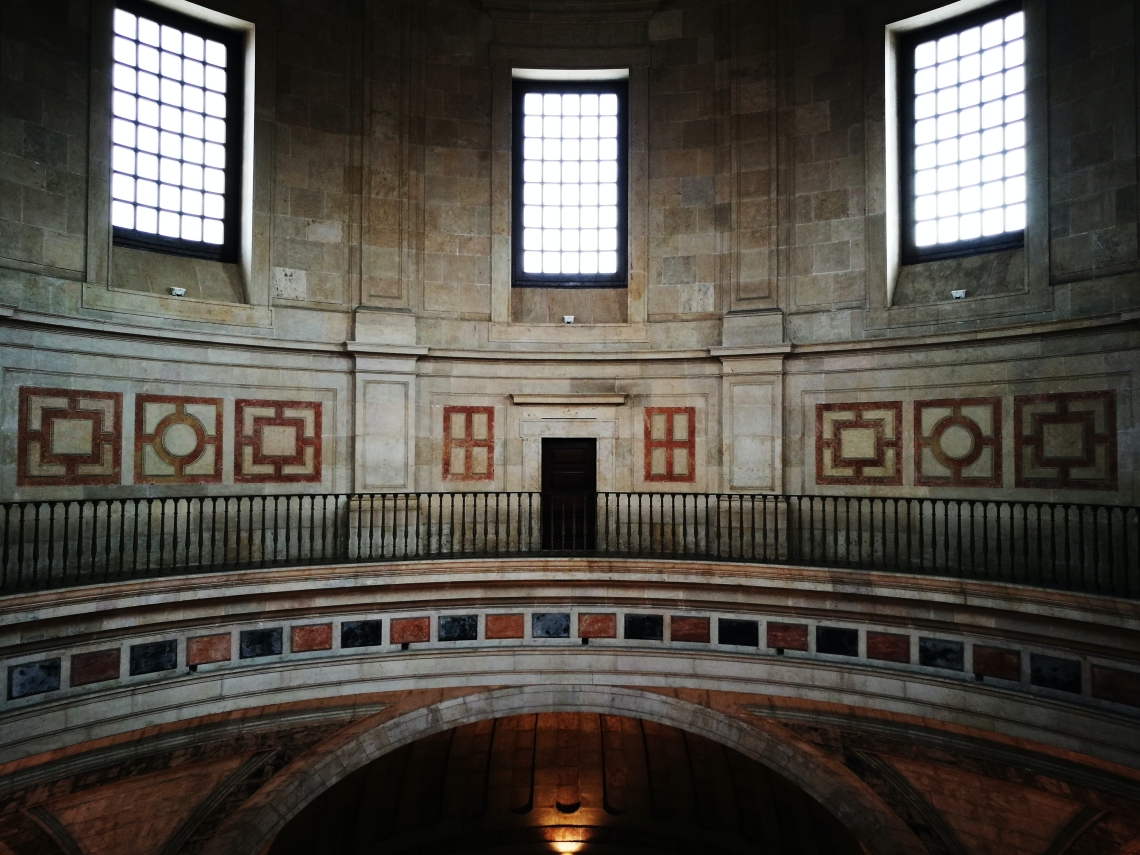 Originally the Church of Santa Engrácia, this 17th-century monument was converted into the National Pantheon during the 20th century. Showcasing a beautiful Baroque style architecture with Greek-inspired design, this impressive structure and its magnificent dome stands out amid the other rooftops in the surrounding Alfama neighborhood. The church was originally constructed in the 16th century but was vandalized a short time later, which led to a painstaking reconstruction that took over 300 years to complete. It now serves as a tomb for some of Portugal's most prestigious and important figures.
10. Church and Monastery of São Vicente de Fora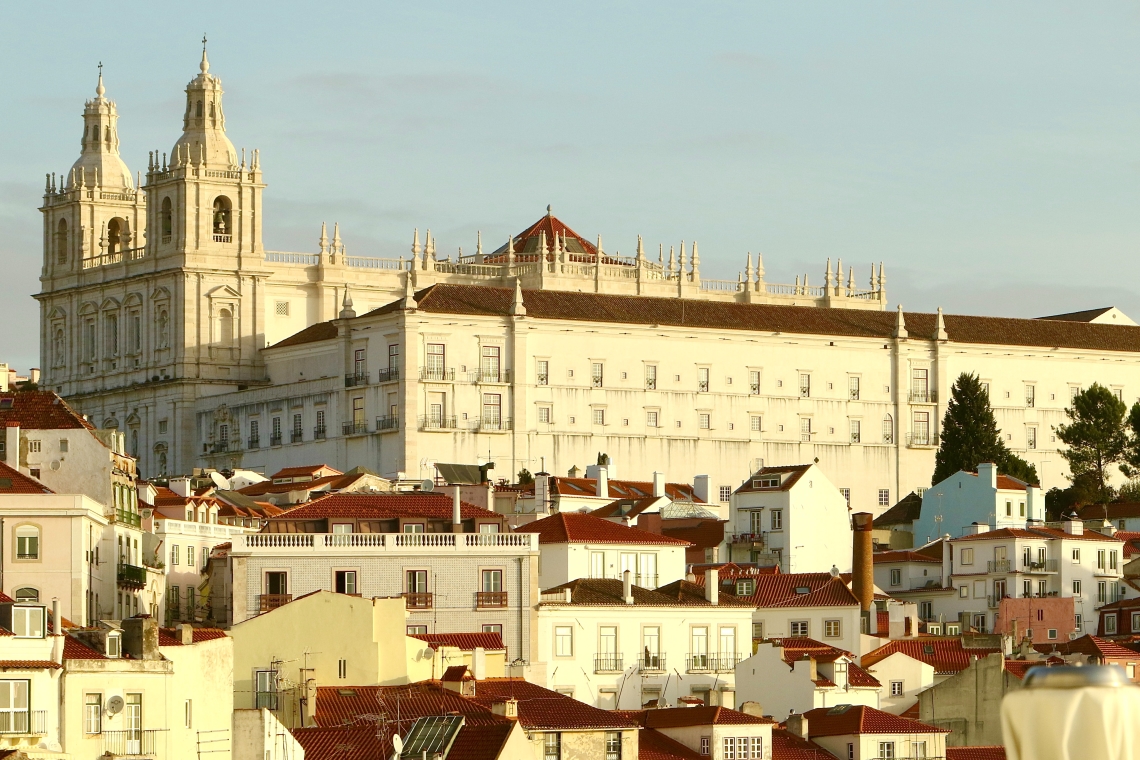 The Church of São Vicente de Fora is a stunning church and monastery that was rebuilt in the 16th century by King Philip II, the king of both Spain and Portugal at the time. Featuring two towers, Baroque altarpieces, unique 18th-century tile work, and stunning sculptures and statues, it is considered one of the most important monasteries and mannerist style buildings in the country. Although its impressive size and beauty can be appreciated from afar, art and architecture enthusiasts must make a point to tour its magnificent interior to get a closer look at all of its remarkable details.