Jeep Safari: Full Day Algarve
Location: Algarve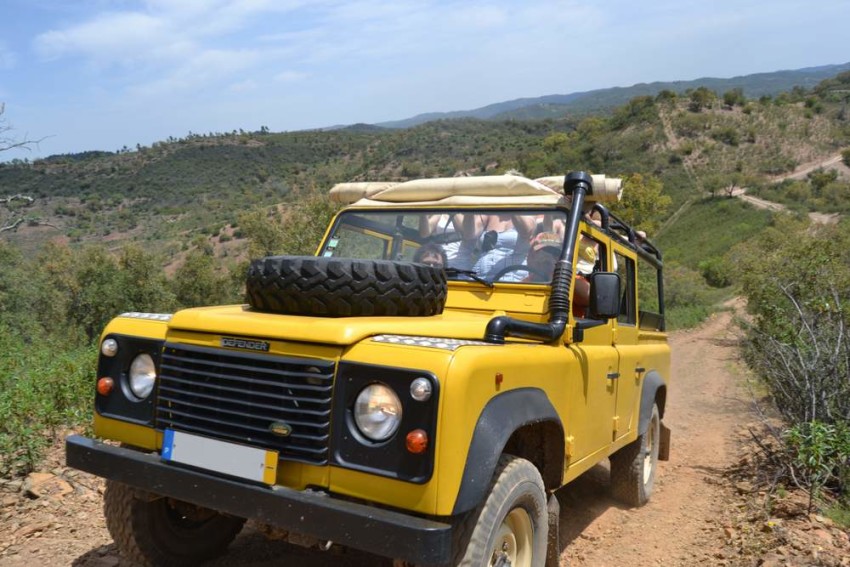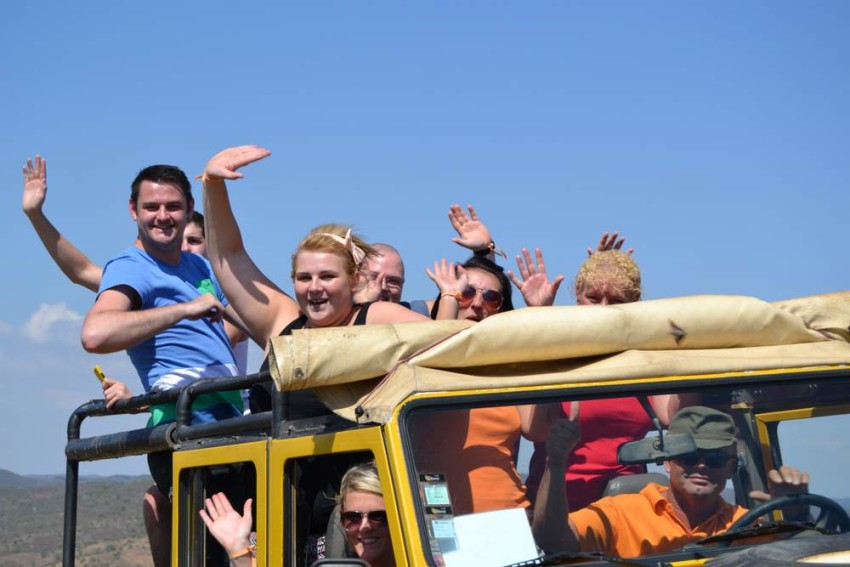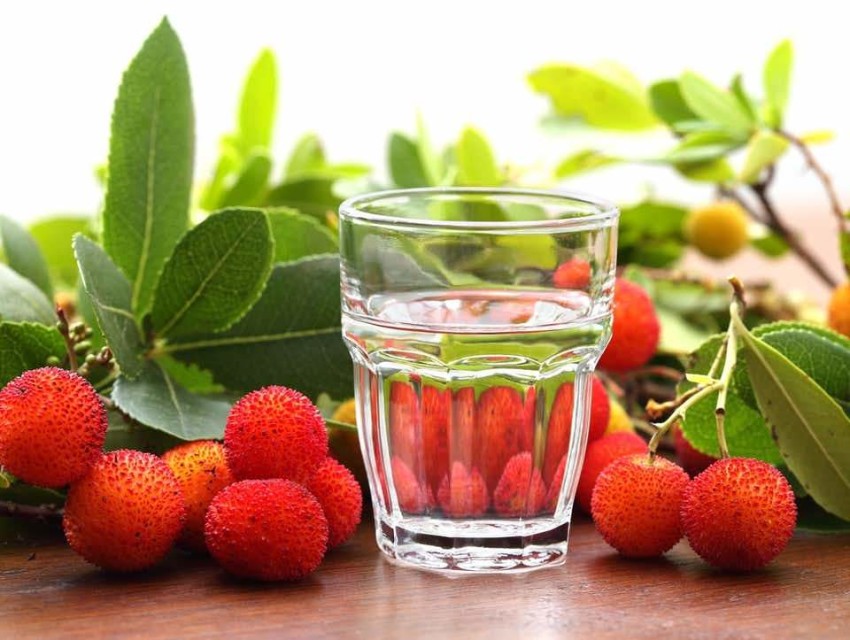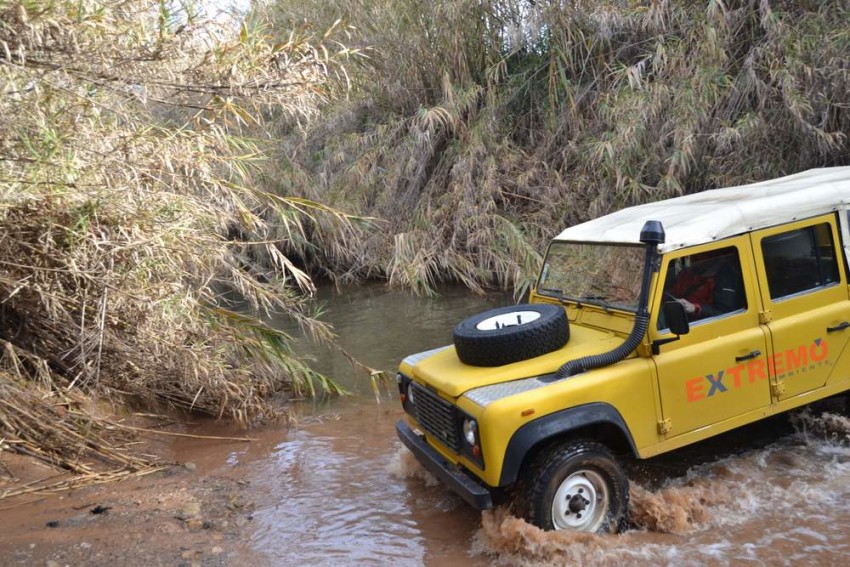 Choose your schedule
09:00 AM - 05:00 PM
$108.88
Choose your schedule
09:00 AM - 05:00 PM
$108.88
Choose your schedule
09:00 AM - 05:00 PM
$108.88
Choose your schedule
09:00 AM - 05:00 PM
$108.88
Choose your schedule
09:00 AM - 05:00 PM
$108.88
Choose your schedule
09:00 AM - 05:00 PM
$108.88
Choose your schedule
09:00 AM - 05:00 PM
$108.88
Choose your schedule
09:00 AM - 05:00 PM
$108.88
Choose your schedule
09:00 AM - 05:00 PM
$108.88
Choose your schedule
09:00 AM - 05:00 PM
$108.88
Choose your schedule
09:00 AM - 05:00 PM
$108.88
Choose your schedule
09:00 AM - 05:00 PM
$108.88
Choose your schedule
09:00 AM - 05:00 PM
$108.88
Choose your schedule
09:00 AM - 05:00 PM
$108.88
Choose your schedule
09:00 AM - 05:00 PM
$108.88
Choose your schedule
09:00 AM - 05:00 PM
$108.88
Choose your schedule
09:00 AM - 05:00 PM
$108.88
Choose your schedule
09:00 AM - 05:00 PM
$108.88
Choose your schedule
09:00 AM - 05:00 PM
$108.88
Choose your schedule
09:00 AM - 05:00 PM
$108.88
Choose your schedule
09:00 AM - 05:00 PM
$108.88
Choose your schedule
09:00 AM - 05:00 PM
$108.88
Choose your schedule
09:00 AM - 05:00 PM
$108.88
Choose your schedule
09:00 AM - 05:00 PM
$108.88
Choose your schedule
09:00 AM - 05:00 PM
$108.88
Choose your schedule
09:00 AM - 05:00 PM
$108.88
Choose your schedule
09:00 AM - 05:00 PM
$108.88
Choose your schedule
09:00 AM - 05:00 PM
$108.88
Choose your schedule
09:00 AM - 05:00 PM
$108.88
Choose your schedule
09:00 AM - 05:00 PM
$108.88
Choose your schedule
09:00 AM - 05:00 PM
$108.88
Choose your schedule
09:00 AM - 05:00 PM
$108.88
Choose your schedule
09:00 AM - 05:00 PM
$108.88
Choose your schedule
09:00 AM - 05:00 PM
$108.88
Choose your schedule
09:00 AM - 05:00 PM
$108.88
Choose your schedule
09:00 AM - 05:00 PM
$108.88
Choose your schedule
09:00 AM - 05:00 PM
$108.88
Choose your schedule
09:00 AM - 05:00 PM
$108.88
Choose your schedule
09:00 AM - 05:00 PM
$108.88
Choose your schedule
09:00 AM - 05:00 PM
$108.88
Choose your schedule
09:00 AM - 05:00 PM
$108.88
Choose your schedule
09:00 AM - 05:00 PM
$108.88
Choose your schedule
09:00 AM - 05:00 PM
$108.88
Choose your schedule
09:00 AM - 05:00 PM
$108.88
Choose your schedule
09:00 AM - 05:00 PM
$108.88
Choose your schedule
09:00 AM - 05:00 PM
$108.88
Choose your schedule
09:00 AM - 05:00 PM
$108.88
Choose your schedule
09:00 AM - 05:00 PM
$108.88
Choose your schedule
09:00 AM - 05:00 PM
$108.88
Choose your schedule
09:00 AM - 05:00 PM
$108.88
Choose your schedule
09:00 AM - 05:00 PM
$108.88
Choose your schedule
09:00 AM - 05:00 PM
$108.88
Choose your schedule
09:00 AM - 05:00 PM
$108.88
Choose your schedule
09:00 AM - 05:00 PM
$108.88
Choose your schedule
09:00 AM - 05:00 PM
$108.88
Choose your schedule
09:00 AM - 05:00 PM
$108.88
Choose your schedule
09:00 AM - 05:00 PM
$108.88
Choose your schedule
09:00 AM - 05:00 PM
$108.88
Choose your schedule
09:00 AM - 05:00 PM
$108.88
Choose your schedule
09:00 AM - 05:00 PM
$108.88
Choose your schedule
09:00 AM - 05:00 PM
$108.88
Choose your schedule
09:00 AM - 05:00 PM
$108.88
Choose your schedule
09:00 AM - 05:00 PM
$108.88
Choose your schedule
09:00 AM - 05:00 PM
$108.88
Choose your schedule
09:00 AM - 05:00 PM
$108.88
Choose your schedule
09:00 AM - 05:00 PM
$108.88
Choose your schedule
09:00 AM - 05:00 PM
$108.88
Choose your schedule
09:00 AM - 05:00 PM
$108.88
Choose your schedule
09:00 AM - 05:00 PM
$108.88
Choose your schedule
09:00 AM - 05:00 PM
$108.88
Choose your schedule
09:00 AM - 05:00 PM
$108.88
Choose your schedule
09:00 AM - 05:00 PM
$108.88
Choose your schedule
09:00 AM - 05:00 PM
$108.88
Choose your schedule
09:00 AM - 05:00 PM
$108.88
Choose your schedule
09:00 AM - 05:00 PM
$108.88
Choose your schedule
09:00 AM - 05:00 PM
$108.88
Choose your schedule
09:00 AM - 05:00 PM
$108.88
Choose your schedule
09:00 AM - 05:00 PM
$108.88
Choose your schedule
09:00 AM - 05:00 PM
$108.88
Choose your schedule
09:00 AM - 05:00 PM
$108.88
Choose your schedule
09:00 AM - 05:00 PM
$108.88
Choose your schedule
09:00 AM - 05:00 PM
$108.88
Choose your schedule
09:00 AM - 05:00 PM
$108.88
Choose your schedule
09:00 AM - 05:00 PM
$108.88
Choose your schedule
09:00 AM - 05:00 PM
$108.88
Choose your schedule
09:00 AM - 05:00 PM
$108.88
Choose your schedule
09:00 AM - 05:00 PM
$108.88
Choose your schedule
09:00 AM - 05:00 PM
$108.88
Choose your schedule
09:00 AM - 05:00 PM
$108.88
Choose your schedule
09:00 AM - 05:00 PM
$108.88
Choose your schedule
09:00 AM - 05:00 PM
$108.88
Choose your schedule
09:00 AM - 05:00 PM
$108.88
Choose your schedule
09:00 AM - 05:00 PM
$108.88
Choose your schedule
09:00 AM - 05:00 PM
$108.88
Choose your schedule
09:00 AM - 05:00 PM
$108.88
Choose your schedule
09:00 AM - 05:00 PM
$108.88
Choose your schedule
09:00 AM - 05:00 PM
$108.88
Choose your schedule
09:00 AM - 05:00 PM
$108.88
Choose your schedule
09:00 AM - 05:00 PM
$108.88
Choose your schedule
09:00 AM - 05:00 PM
$108.88
Choose your schedule
09:00 AM - 05:00 PM
$108.88
Choose your schedule
09:00 AM - 05:00 PM
$108.88
Choose your schedule
09:00 AM - 05:00 PM
$108.88
Choose your schedule
09:00 AM - 05:00 PM
$108.88
Choose your schedule
09:00 AM - 05:00 PM
$108.88
Choose your schedule
09:00 AM - 05:00 PM
$108.88
Choose your schedule
09:00 AM - 05:00 PM
$108.88
Choose your schedule
09:00 AM - 05:00 PM
$108.88
Choose your schedule
09:00 AM - 05:00 PM
$108.88
Choose your schedule
09:00 AM - 05:00 PM
$108.88
Choose your schedule
09:00 AM - 05:00 PM
$108.88
Choose your schedule
09:00 AM - 05:00 PM
$108.88
Choose your schedule
09:00 AM - 05:00 PM
$108.88
Choose your schedule
09:00 AM - 05:00 PM
$108.88
Choose your schedule
09:00 AM - 05:00 PM
$108.88
Choose your schedule
09:00 AM - 05:00 PM
$108.88
Choose your schedule
09:00 AM - 05:00 PM
$108.88
Choose your schedule
09:00 AM - 05:00 PM
$108.88
Choose your schedule
09:00 AM - 05:00 PM
$108.88
Choose your schedule
09:00 AM - 05:00 PM
$108.88
Choose your schedule
09:00 AM - 05:00 PM
$108.88
Choose your schedule
09:00 AM - 05:00 PM
$108.88
Choose your schedule
09:00 AM - 05:00 PM
$108.88
Choose your schedule
09:00 AM - 05:00 PM
$108.88
Choose your schedule
09:00 AM - 05:00 PM
$108.88
Choose your schedule
09:00 AM - 05:00 PM
$108.88
Choose your schedule
09:00 AM - 05:00 PM
$108.88
Choose your schedule
09:00 AM - 05:00 PM
$108.88
Choose your schedule
09:00 AM - 05:00 PM
$108.88
Choose your schedule
09:00 AM - 05:00 PM
$108.88
Choose your schedule
09:00 AM - 05:00 PM
$108.88
Choose your schedule
09:00 AM - 05:00 PM
$108.88
Choose your schedule
09:00 AM - 05:00 PM
$108.88
Choose your schedule
09:00 AM - 05:00 PM
$108.88
Choose your schedule
09:00 AM - 05:00 PM
$108.88
Choose your schedule
09:00 AM - 05:00 PM
$108.88
Choose your schedule
09:00 AM - 05:00 PM
$108.88
Choose your schedule
09:00 AM - 05:00 PM
$108.88
Choose your schedule
09:00 AM - 05:00 PM
$108.88
Choose your schedule
09:00 AM - 05:00 PM
$108.88
Choose your schedule
09:00 AM - 05:00 PM
$108.88
Choose your schedule
09:00 AM - 05:00 PM
$108.88
Choose your schedule
09:00 AM - 05:00 PM
$108.88
Choose your schedule
09:00 AM - 05:00 PM
$108.88
Choose your schedule
09:00 AM - 05:00 PM
$108.88
Choose your schedule
09:00 AM - 05:00 PM
$108.88
Choose your schedule
09:00 AM - 05:00 PM
$108.88
Choose your schedule
09:00 AM - 05:00 PM
$108.88
Choose your schedule
09:00 AM - 05:00 PM
$108.88
Choose your schedule
09:00 AM - 05:00 PM
$108.88
Choose your schedule
09:00 AM - 05:00 PM
$108.88
Choose your schedule
09:00 AM - 05:00 PM
$155.15
Choose your schedule
09:00 AM - 05:00 PM
$155.15
Choose your schedule
09:00 AM - 05:00 PM
$155.15
Choose your schedule
09:00 AM - 05:00 PM
$155.15
Choose your schedule
09:00 AM - 05:00 PM
$155.15
Choose your schedule
09:00 AM - 05:00 PM
$155.15
Choose your schedule
09:00 AM - 05:00 PM
$155.15
Choose your schedule
09:00 AM - 05:00 PM
$155.15
Choose your schedule
09:00 AM - 05:00 PM
$155.15
Choose your schedule
09:00 AM - 05:00 PM
$155.15
Choose your schedule
09:00 AM - 05:00 PM
$155.15
Choose your schedule
09:00 AM - 05:00 PM
$155.15
Choose your schedule
09:00 AM - 05:00 PM
$155.15
Choose your schedule
09:00 AM - 05:00 PM
$155.15
Choose your schedule
09:00 AM - 05:00 PM
$155.15
Choose your schedule
09:00 AM - 05:00 PM
$155.15
Choose your schedule
09:00 AM - 05:00 PM
$155.15
Choose your schedule
09:00 AM - 05:00 PM
$155.15
Choose your schedule
09:00 AM - 05:00 PM
$155.15
Choose your schedule
09:00 AM - 05:00 PM
$155.15
Choose your schedule
09:00 AM - 05:00 PM
$155.15
Choose your schedule
09:00 AM - 05:00 PM
$155.15
Choose your schedule
09:00 AM - 05:00 PM
$155.15
Choose your schedule
09:00 AM - 05:00 PM
$155.15
Choose your schedule
09:00 AM - 05:00 PM
$155.15
Choose your schedule
09:00 AM - 05:00 PM
$155.15
Choose your schedule
09:00 AM - 05:00 PM
$155.15
Choose your schedule
09:00 AM - 05:00 PM
$155.15
Choose your schedule
09:00 AM - 05:00 PM
$155.15
Choose your schedule
09:00 AM - 05:00 PM
$155.15
Choose your schedule
09:00 AM - 05:00 PM
$155.15
Choose your schedule
09:00 AM - 05:00 PM
$155.15
Choose your schedule
09:00 AM - 05:00 PM
$155.15
Choose your schedule
09:00 AM - 05:00 PM
$155.15
Choose your schedule
09:00 AM - 05:00 PM
$155.15
Choose your schedule
09:00 AM - 05:00 PM
$155.15
Choose your schedule
09:00 AM - 05:00 PM
$155.15
Choose your schedule
09:00 AM - 05:00 PM
$155.15
Choose your schedule
09:00 AM - 05:00 PM
$155.15
Choose your schedule
09:00 AM - 05:00 PM
$155.15
Choose your schedule
09:00 AM - 05:00 PM
$155.15
Choose your schedule
09:00 AM - 05:00 PM
$155.15
Choose your schedule
09:00 AM - 05:00 PM
$155.15
Choose your schedule
09:00 AM - 05:00 PM
$155.15
Choose your schedule
09:00 AM - 05:00 PM
$155.15
Choose your schedule
09:00 AM - 05:00 PM
$155.15
Choose your schedule
09:00 AM - 05:00 PM
$155.15
Choose your schedule
09:00 AM - 05:00 PM
$155.15
Choose your schedule
09:00 AM - 05:00 PM
$155.15
Choose your schedule
09:00 AM - 05:00 PM
$155.15
Choose your schedule
09:00 AM - 05:00 PM
$155.15
Choose your schedule
09:00 AM - 05:00 PM
$155.15
Choose your schedule
09:00 AM - 05:00 PM
$155.15
Choose your schedule
09:00 AM - 05:00 PM
$155.15
Choose your schedule
09:00 AM - 05:00 PM
$155.15
Choose your schedule
09:00 AM - 05:00 PM
$155.15
Choose your schedule
09:00 AM - 05:00 PM
$155.15
Choose your schedule
09:00 AM - 05:00 PM
$155.15
Choose your schedule
09:00 AM - 05:00 PM
$155.15
Choose your schedule
09:00 AM - 05:00 PM
$155.15
Choose your schedule
09:00 AM - 05:00 PM
$155.15
Choose your schedule
09:00 AM - 05:00 PM
$155.15
Choose your schedule
09:00 AM - 05:00 PM
$155.15
Choose your schedule
09:00 AM - 05:00 PM
$155.15
Choose your schedule
09:00 AM - 05:00 PM
$155.15
Choose your schedule
09:00 AM - 05:00 PM
$155.15
Choose your schedule
09:00 AM - 05:00 PM
$155.15
Choose your schedule
09:00 AM - 05:00 PM
$155.15
Choose your schedule
09:00 AM - 05:00 PM
$155.15
Choose your schedule
09:00 AM - 05:00 PM
$155.15
Choose your schedule
09:00 AM - 05:00 PM
$155.15
Choose your schedule
09:00 AM - 05:00 PM
$155.15
Choose your schedule
09:00 AM - 05:00 PM
$155.15
Choose your schedule
09:00 AM - 05:00 PM
$155.15
Choose your schedule
09:00 AM - 05:00 PM
$155.15
Choose your schedule
09:00 AM - 05:00 PM
$155.15
Choose your schedule
09:00 AM - 05:00 PM
$155.15
Choose your schedule
09:00 AM - 05:00 PM
$155.15
Choose your schedule
09:00 AM - 05:00 PM
$155.15
Choose your schedule
09:00 AM - 05:00 PM
$155.15
Choose your schedule
09:00 AM - 05:00 PM
$155.15
Choose your schedule
09:00 AM - 05:00 PM
$155.15
Choose your schedule
09:00 AM - 05:00 PM
$155.15
Choose your schedule
09:00 AM - 05:00 PM
$155.15
Choose your schedule
09:00 AM - 05:00 PM
$155.15
Choose your schedule
09:00 AM - 05:00 PM
$155.15
Choose your schedule
09:00 AM - 05:00 PM
$155.15
Choose your schedule
09:00 AM - 05:00 PM
$155.15
Choose your schedule
09:00 AM - 05:00 PM
$155.15
Choose your schedule
09:00 AM - 05:00 PM
$155.15
Choose your schedule
09:00 AM - 05:00 PM
$155.15
Choose your schedule
09:00 AM - 05:00 PM
$155.15
Choose your schedule
09:00 AM - 05:00 PM
$155.15
Choose your schedule
09:00 AM - 05:00 PM
$155.15
Choose your schedule
09:00 AM - 05:00 PM
$155.15
Choose your schedule
09:00 AM - 05:00 PM
$155.15
Choose your schedule
09:00 AM - 05:00 PM
$155.15
Choose your schedule
09:00 AM - 05:00 PM
$155.15
Choose your schedule
09:00 AM - 05:00 PM
$155.15
Choose your schedule
09:00 AM - 05:00 PM
$155.15
Choose your schedule
09:00 AM - 05:00 PM
$155.15
Choose your schedule
09:00 AM - 05:00 PM
$155.15
Choose your schedule
09:00 AM - 05:00 PM
$155.15
Choose your schedule
09:00 AM - 05:00 PM
$155.15
Choose your schedule
09:00 AM - 05:00 PM
$155.15
About the Experience
Algarve Jeep Safari Full Day tour is a journey to discover the deepest Algarve through off-road tracks, refreshing streams and old villages where time has stopped. The most beautiful landscapes, regional architecture and gastronomical tastes of Algarve. Gastronomic tasting is part of this tour like typical honey, natural jam or portuguese liquor known as 'Medronho'. The tour also includes a visit to an old distillery where you can taste the drink. The day proceeds through hills and valleys, lowlands and villages.
WARNINGS
All our tours are not recommended for pregnant woman and people with back problems
Minors must be accompanied by a responsible adult
All of our Jeep tours are for ages 2 and up
The Tour includes
Jeep tour with professional driver/ guide
food tasting
Proof of biological and traditional sweets of the Algarve
Lunch included in a typical restaurant. Any dietary restrictions, please contact us
Proof of typical brandy
Stop for a refreshing bath in river (weather permitting)
Stop at the typical village of Algarve
Stop in cork oak area mounted for an explanation of the life cycle of the cork oak
Pick-Up and Drop-Off at your hotel or place to combine*
* Pick-Ups/Drop-Offs included at Albufeira, Oura, Falésia, Vilamoura, Quarteira, Quinta do Lago, Praia da Luz, Lagos, Portimão, Lagoa, Carvoeiro, Armação de Pêra.
Highlights
Opportunity to know the best of Algarve
Jeep safari experience
Stop over the natural terraces for a fantastic photographic moment
The discovery of the old distillery
Gastronomic tasting
Necessary Items
Comfortable clothes, foot-wear, jacket, hat, sun-cream, water
Terms and Conditions
Mandatory minimun of 5 people. In case this minimun is not met, the agency will either refund the total or change to a similar tour.
Earn $500*
towards your next trip
Join our Travel Rewards program and receive $500 just for signing up! As a Travel Rewards Member, you'll receive exclusive offers and early access to special deals and sales.