Stand Up Paddle : SUP tour in Benagil
Location: Algarve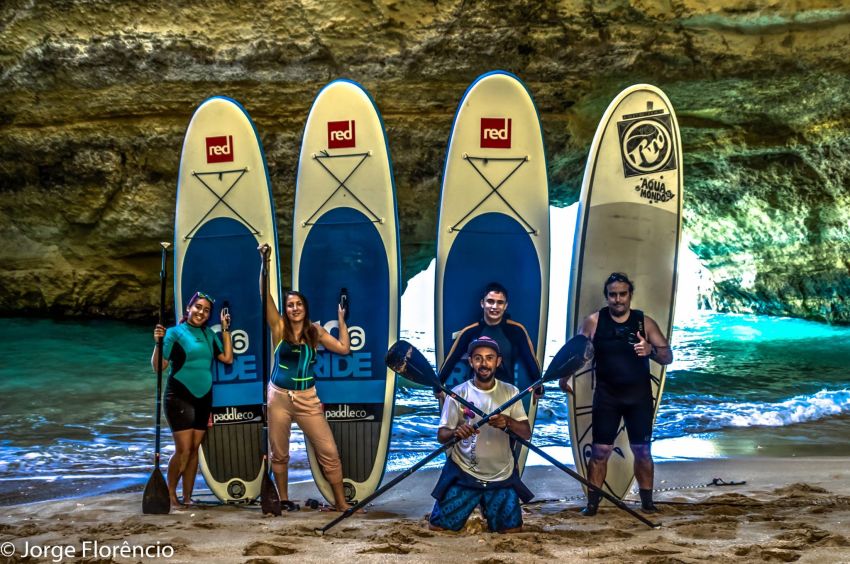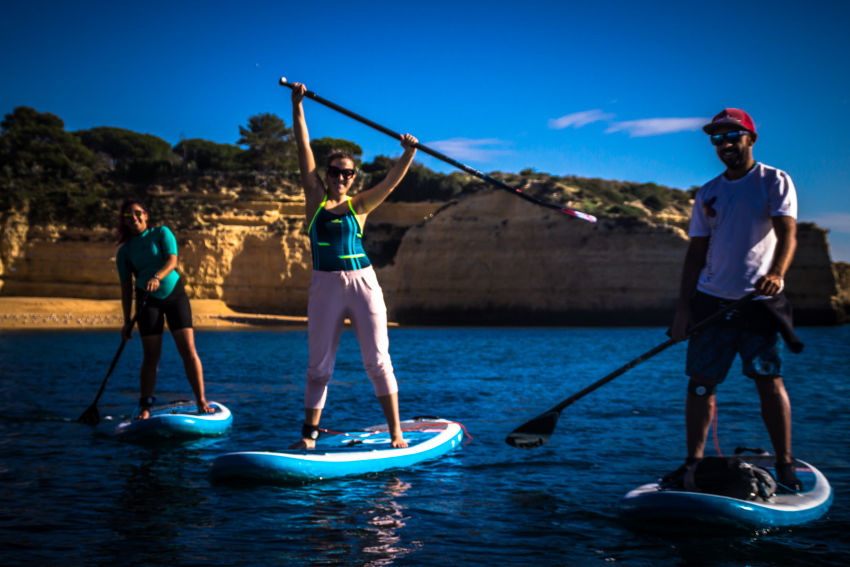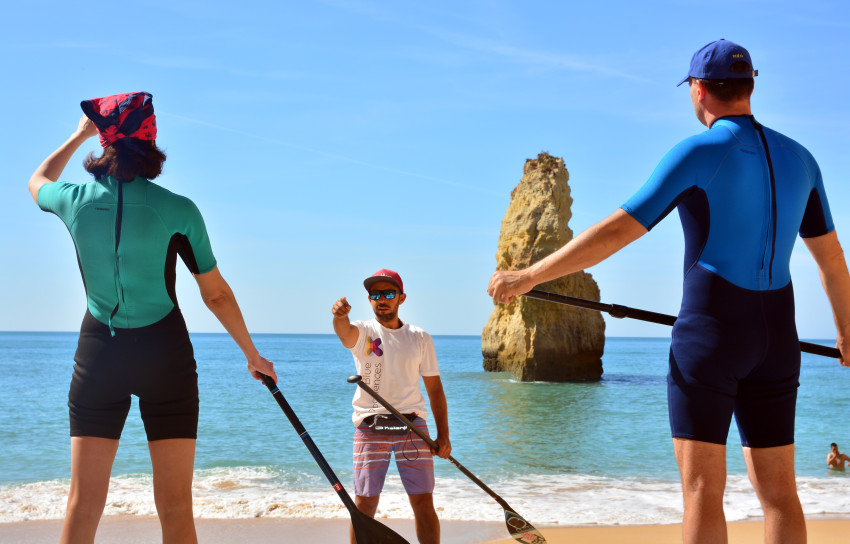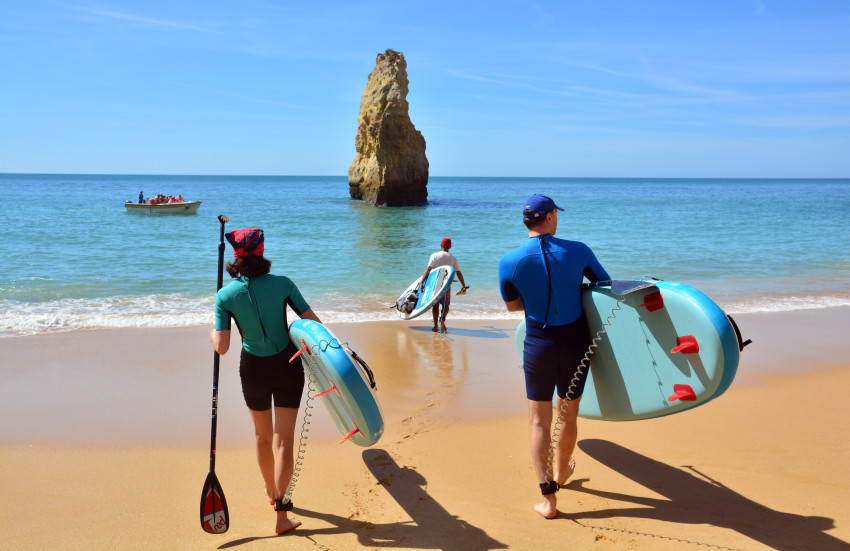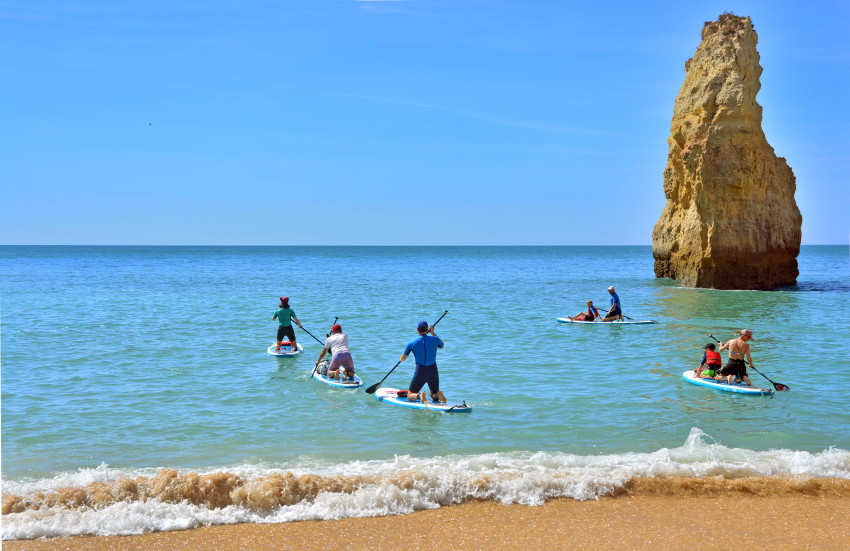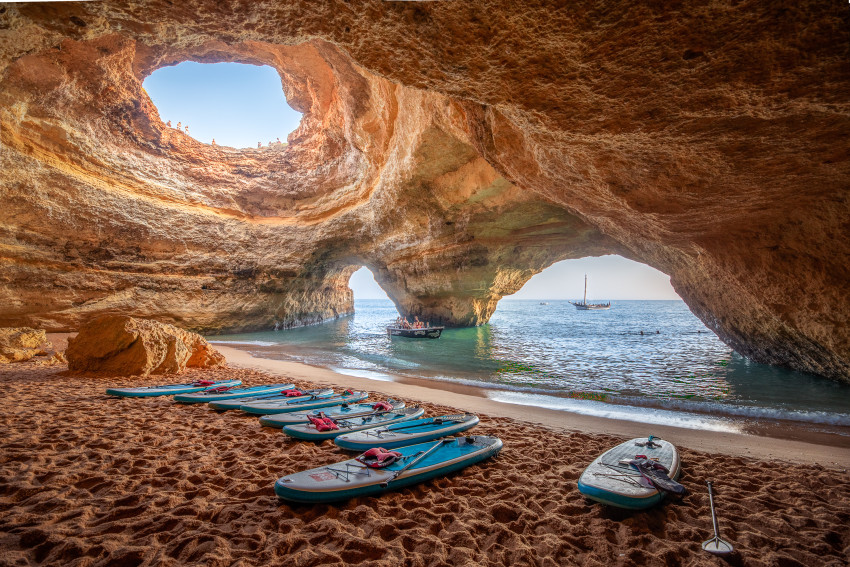 Choose your schedule
09:30 AM - 12:30 PM
$119.77
12:00 PM - 03:00 PM
$119.77
Choose your schedule
09:30 AM - 12:30 PM
$119.77
12:00 PM - 03:00 PM
$119.77
Choose your schedule
09:30 AM - 12:30 PM
$119.77
12:00 PM - 03:00 PM
$119.77
Choose your schedule
09:30 AM - 12:30 PM
$119.77
12:00 PM - 03:00 PM
$119.77
Choose your schedule
09:30 AM - 12:30 PM
$119.77
12:00 PM - 03:00 PM
$119.77
Choose your schedule
09:30 AM - 12:30 PM
$119.77
12:00 PM - 03:00 PM
$119.77
Choose your schedule
09:30 AM - 12:30 PM
$119.77
12:00 PM - 03:00 PM
$119.77
Choose your schedule
09:30 AM - 12:30 PM
$119.77
12:00 PM - 03:00 PM
$119.77
Choose your schedule
09:30 AM - 12:30 PM
$119.77
12:00 PM - 03:00 PM
$119.77
Choose your schedule
09:30 AM - 12:30 PM
$119.77
12:00 PM - 03:00 PM
$119.77
Choose your schedule
09:30 AM - 12:30 PM
$119.77
12:00 PM - 03:00 PM
$119.77
Choose your schedule
09:30 AM - 12:30 PM
$119.77
12:00 PM - 03:00 PM
$119.77
Choose your schedule
09:30 AM - 12:30 PM
$119.77
12:00 PM - 03:00 PM
$119.77
Choose your schedule
09:30 AM - 12:30 PM
$119.77
12:00 PM - 03:00 PM
$119.77
Choose your schedule
09:30 AM - 12:30 PM
$119.77
12:00 PM - 03:00 PM
$119.77
Choose your schedule
09:30 AM - 12:30 PM
$119.77
12:00 PM - 03:00 PM
$119.77
Choose your schedule
09:30 AM - 12:30 PM
$119.77
12:00 PM - 03:00 PM
$119.77
Choose your schedule
09:30 AM - 12:30 PM
$119.77
12:00 PM - 03:00 PM
$119.77
Choose your schedule
09:30 AM - 12:30 PM
$119.77
12:00 PM - 03:00 PM
$119.77
Choose your schedule
09:30 AM - 12:30 PM
$119.77
12:00 PM - 03:00 PM
$119.77
Choose your schedule
09:30 AM - 12:30 PM
$119.77
12:00 PM - 03:00 PM
$119.77
Choose your schedule
09:30 AM - 12:30 PM
$119.77
12:00 PM - 03:00 PM
$119.77
Choose your schedule
09:30 AM - 12:30 PM
$119.77
12:00 PM - 03:00 PM
$119.77
Choose your schedule
09:30 AM - 12:30 PM
$119.77
12:00 PM - 03:00 PM
$119.77
Choose your schedule
09:30 AM - 12:30 PM
$119.77
12:00 PM - 03:00 PM
$119.77
Choose your schedule
09:30 AM - 12:30 PM
$119.77
12:00 PM - 03:00 PM
$119.77
Choose your schedule
09:30 AM - 12:30 PM
$119.77
12:00 PM - 03:00 PM
$119.77
Choose your schedule
09:30 AM - 12:30 PM
$119.77
12:00 PM - 03:00 PM
$119.77
Choose your schedule
09:30 AM - 12:30 PM
$119.77
12:00 PM - 03:00 PM
$119.77
Choose your schedule
09:30 AM - 12:30 PM
$119.77
12:00 PM - 03:00 PM
$119.77
Choose your schedule
09:30 AM - 12:30 PM
$119.77
12:00 PM - 03:00 PM
$119.77
Choose your schedule
09:30 AM - 12:30 PM
$119.77
12:00 PM - 03:00 PM
$119.77
Choose your schedule
09:30 AM - 12:30 PM
$119.77
12:00 PM - 03:00 PM
$119.77
Choose your schedule
09:30 AM - 12:30 PM
$119.77
12:00 PM - 03:00 PM
$119.77
Choose your schedule
09:30 AM - 12:30 PM
$119.77
12:00 PM - 03:00 PM
$119.77
Choose your schedule
09:30 AM - 12:30 PM
$119.77
12:00 PM - 03:00 PM
$119.77
Choose your schedule
09:30 AM - 12:30 PM
$119.77
12:00 PM - 03:00 PM
$119.77
Choose your schedule
09:30 AM - 12:30 PM
$119.77
12:00 PM - 03:00 PM
$119.77
Choose your schedule
09:30 AM - 12:30 PM
$119.77
12:00 PM - 03:00 PM
$119.77
Choose your schedule
09:30 AM - 12:30 PM
$119.77
12:00 PM - 03:00 PM
$119.77
Choose your schedule
09:30 AM - 12:30 PM
$119.77
12:00 PM - 03:00 PM
$119.77
Choose your schedule
09:30 AM - 12:30 PM
$119.77
12:00 PM - 03:00 PM
$119.77
Choose your schedule
09:30 AM - 12:30 PM
$119.77
12:00 PM - 03:00 PM
$119.77
Choose your schedule
09:30 AM - 12:30 PM
$119.77
12:00 PM - 03:00 PM
$119.77
Choose your schedule
09:30 AM - 12:30 PM
$119.77
12:00 PM - 03:00 PM
$119.77
Choose your schedule
09:30 AM - 12:30 PM
$119.77
12:00 PM - 03:00 PM
$119.77
Choose your schedule
09:30 AM - 12:30 PM
$119.77
12:00 PM - 03:00 PM
$119.77
Choose your schedule
09:30 AM - 12:30 PM
$119.77
12:00 PM - 03:00 PM
$119.77
Choose your schedule
09:30 AM - 12:30 PM
$119.77
12:00 PM - 03:00 PM
$119.77
Choose your schedule
09:30 AM - 12:30 PM
$119.77
12:00 PM - 03:00 PM
$119.77
Choose your schedule
09:30 AM - 12:30 PM
$119.77
12:00 PM - 03:00 PM
$119.77
Choose your schedule
09:30 AM - 12:30 PM
$119.77
12:00 PM - 03:00 PM
$119.77
Choose your schedule
09:30 AM - 12:30 PM
$119.77
12:00 PM - 03:00 PM
$119.77
Choose your schedule
09:30 AM - 12:30 PM
$119.77
12:00 PM - 03:00 PM
$119.77
Choose your schedule
09:30 AM - 12:30 PM
$119.77
12:00 PM - 03:00 PM
$119.77
Choose your schedule
09:30 AM - 12:30 PM
$119.77
12:00 PM - 03:00 PM
$119.77
Choose your schedule
09:30 AM - 12:30 PM
$119.77
12:00 PM - 03:00 PM
$119.77
Choose your schedule
09:30 AM - 12:30 PM
$119.77
12:00 PM - 03:00 PM
$119.77
Choose your schedule
09:30 AM - 12:30 PM
$119.77
12:00 PM - 03:00 PM
$119.77
Choose your schedule
09:30 AM - 12:30 PM
$119.77
12:00 PM - 03:00 PM
$119.77
Choose your schedule
09:30 AM - 12:30 PM
$119.77
12:00 PM - 03:00 PM
$119.77
Choose your schedule
09:30 AM - 12:30 PM
$119.77
12:00 PM - 03:00 PM
$119.77
Choose your schedule
09:30 AM - 12:30 PM
$119.77
12:00 PM - 03:00 PM
$119.77
Choose your schedule
09:30 AM - 12:30 PM
$119.77
12:00 PM - 03:00 PM
$119.77
Choose your schedule
09:30 AM - 12:30 PM
$119.77
12:00 PM - 03:00 PM
$119.77
Choose your schedule
09:30 AM - 12:30 PM
$119.77
12:00 PM - 03:00 PM
$119.77
Choose your schedule
09:30 AM - 12:30 PM
$119.77
12:00 PM - 03:00 PM
$119.77
Choose your schedule
09:30 AM - 12:30 PM
$119.77
12:00 PM - 03:00 PM
$119.77
Choose your schedule
09:30 AM - 12:30 PM
$119.77
12:00 PM - 03:00 PM
$119.77
Choose your schedule
09:30 AM - 12:30 PM
$119.77
12:00 PM - 03:00 PM
$119.77
Choose your schedule
09:30 AM - 12:30 PM
$119.77
12:00 PM - 03:00 PM
$119.77
Choose your schedule
09:30 AM - 12:30 PM
$119.77
12:00 PM - 03:00 PM
$119.77
Choose your schedule
09:30 AM - 12:30 PM
$119.77
12:00 PM - 03:00 PM
$119.77
Choose your schedule
09:30 AM - 12:30 PM
$119.77
12:00 PM - 03:00 PM
$119.77
Choose your schedule
09:30 AM - 12:30 PM
$119.77
12:00 PM - 03:00 PM
$119.77
Choose your schedule
09:30 AM - 12:30 PM
$119.77
12:00 PM - 03:00 PM
$119.77
Choose your schedule
09:30 AM - 12:30 PM
$119.77
12:00 PM - 03:00 PM
$119.77
Choose your schedule
09:30 AM - 12:30 PM
$119.77
12:00 PM - 03:00 PM
$119.77
Choose your schedule
09:30 AM - 12:30 PM
$119.77
12:00 PM - 03:00 PM
$119.77
Choose your schedule
09:30 AM - 12:30 PM
$119.77
12:00 PM - 03:00 PM
$119.77
Choose your schedule
09:30 AM - 12:30 PM
$119.77
12:00 PM - 03:00 PM
$119.77
Choose your schedule
09:30 AM - 12:30 PM
$119.77
12:00 PM - 03:00 PM
$119.77
Choose your schedule
09:30 AM - 12:30 PM
$119.77
12:00 PM - 03:00 PM
$119.77
Choose your schedule
09:30 AM - 12:30 PM
$119.77
12:00 PM - 03:00 PM
$119.77
Choose your schedule
09:30 AM - 12:30 PM
$119.77
12:00 PM - 03:00 PM
$119.77
Choose your schedule
09:30 AM - 12:30 PM
$119.77
12:00 PM - 03:00 PM
$119.77
Choose your schedule
09:30 AM - 12:30 PM
$119.77
12:00 PM - 03:00 PM
$119.77
Choose your schedule
09:30 AM - 12:30 PM
$119.77
12:00 PM - 03:00 PM
$119.77
Choose your schedule
09:30 AM - 12:30 PM
$119.77
12:00 PM - 03:00 PM
$119.77
Choose your schedule
09:30 AM - 12:30 PM
$119.77
12:00 PM - 03:00 PM
$119.77
Choose your schedule
09:30 AM - 12:30 PM
$119.77
12:00 PM - 03:00 PM
$119.77
Choose your schedule
09:30 AM - 12:30 PM
$119.77
12:00 PM - 03:00 PM
$119.77
Choose your schedule
09:30 AM - 12:30 PM
$119.77
12:00 PM - 03:00 PM
$119.77
Choose your schedule
09:30 AM - 12:30 PM
$119.77
12:00 PM - 03:00 PM
$119.77
Choose your schedule
09:30 AM - 12:30 PM
$119.77
12:00 PM - 03:00 PM
$119.77
Choose your schedule
09:30 AM - 12:30 PM
$119.77
12:00 PM - 03:00 PM
$119.77
Choose your schedule
09:30 AM - 12:30 PM
$119.77
12:00 PM - 03:00 PM
$119.77
Choose your schedule
09:30 AM - 12:30 PM
$119.77
12:00 PM - 03:00 PM
$119.77
Choose your schedule
09:30 AM - 12:30 PM
$119.77
12:00 PM - 03:00 PM
$119.77
Choose your schedule
09:30 AM - 12:30 PM
$119.77
12:00 PM - 03:00 PM
$119.77
Choose your schedule
09:30 AM - 12:30 PM
$119.77
12:00 PM - 03:00 PM
$119.77
Choose your schedule
09:30 AM - 12:30 PM
$119.77
12:00 PM - 03:00 PM
$119.77
Choose your schedule
09:30 AM - 12:30 PM
$119.77
12:00 PM - 03:00 PM
$119.77
Choose your schedule
09:30 AM - 12:30 PM
$119.77
12:00 PM - 03:00 PM
$119.77
Choose your schedule
09:30 AM - 12:30 PM
$119.77
12:00 PM - 03:00 PM
$119.77
Choose your schedule
09:30 AM - 12:30 PM
$119.77
12:00 PM - 03:00 PM
$119.77
Choose your schedule
09:30 AM - 12:30 PM
$119.77
12:00 PM - 03:00 PM
$119.77
Choose your schedule
09:30 AM - 12:30 PM
$119.77
12:00 PM - 03:00 PM
$119.77
Choose your schedule
09:30 AM - 12:30 PM
$119.77
12:00 PM - 03:00 PM
$119.77
Choose your schedule
09:30 AM - 12:30 PM
$119.77
12:00 PM - 03:00 PM
$119.77
Choose your schedule
09:30 AM - 12:30 PM
$119.77
12:00 PM - 03:00 PM
$119.77
Choose your schedule
09:30 AM - 12:30 PM
$119.77
12:00 PM - 03:00 PM
$119.77
Choose your schedule
09:30 AM - 12:30 PM
$119.77
12:00 PM - 03:00 PM
$119.77
Choose your schedule
09:30 AM - 12:30 PM
$119.77
12:00 PM - 03:00 PM
$119.77
Choose your schedule
09:30 AM - 12:30 PM
$119.77
12:00 PM - 03:00 PM
$119.77
Choose your schedule
09:30 AM - 12:30 PM
$119.77
12:00 PM - 03:00 PM
$119.77
Choose your schedule
09:30 AM - 12:30 PM
$119.77
12:00 PM - 03:00 PM
$119.77
Choose your schedule
09:30 AM - 12:30 PM
$119.77
12:00 PM - 03:00 PM
$119.77
Choose your schedule
09:30 AM - 12:30 PM
$119.77
12:00 PM - 03:00 PM
$119.77
Choose your schedule
09:30 AM - 12:30 PM
$119.77
12:00 PM - 03:00 PM
$119.77
Choose your schedule
09:30 AM - 12:30 PM
$119.77
12:00 PM - 03:00 PM
$119.77
Choose your schedule
09:30 AM - 12:30 PM
$119.77
12:00 PM - 03:00 PM
$119.77
Choose your schedule
09:30 AM - 12:30 PM
$119.77
12:00 PM - 03:00 PM
$119.77
Choose your schedule
09:30 AM - 12:30 PM
$119.77
12:00 PM - 03:00 PM
$119.77
Choose your schedule
09:30 AM - 12:30 PM
$119.77
12:00 PM - 03:00 PM
$119.77
Choose your schedule
09:30 AM - 12:30 PM
$119.77
12:00 PM - 03:00 PM
$119.77
Choose your schedule
09:30 AM - 12:30 PM
$119.77
12:00 PM - 03:00 PM
$119.77
Choose your schedule
09:30 AM - 12:30 PM
$119.77
12:00 PM - 03:00 PM
$119.77
Choose your schedule
09:30 AM - 12:30 PM
$119.77
12:00 PM - 03:00 PM
$119.77
Choose your schedule
09:30 AM - 12:30 PM
$119.77
12:00 PM - 03:00 PM
$119.77
Choose your schedule
09:30 AM - 12:30 PM
$119.77
12:00 PM - 03:00 PM
$119.77
Choose your schedule
09:30 AM - 12:30 PM
$119.77
12:00 PM - 03:00 PM
$119.77
Choose your schedule
09:30 AM - 12:30 PM
$119.77
12:00 PM - 03:00 PM
$119.77
Choose your schedule
09:30 AM - 12:30 PM
$119.77
12:00 PM - 03:00 PM
$119.77
Choose your schedule
09:30 AM - 12:30 PM
$119.77
12:00 PM - 03:00 PM
$119.77
Choose your schedule
09:30 AM - 12:30 PM
$119.77
12:00 PM - 03:00 PM
$119.77
Choose your schedule
09:30 AM - 12:30 PM
$119.77
12:00 PM - 03:00 PM
$119.77
Choose your schedule
09:30 AM - 12:30 PM
$119.77
12:00 PM - 03:00 PM
$119.77
Choose your schedule
09:30 AM - 12:30 PM
$119.77
12:00 PM - 03:00 PM
$119.77
Choose your schedule
09:30 AM - 12:30 PM
$119.77
12:00 PM - 03:00 PM
$119.77
Choose your schedule
09:30 AM - 12:30 PM
$119.77
12:00 PM - 03:00 PM
$119.77
Choose your schedule
09:30 AM - 12:30 PM
$119.77
12:00 PM - 03:00 PM
$119.77
Choose your schedule
09:30 AM - 12:30 PM
$119.77
12:00 PM - 03:00 PM
$119.77
Choose your schedule
09:30 AM - 12:30 PM
$119.77
12:00 PM - 03:00 PM
$119.77
Choose your schedule
09:30 AM - 12:30 PM
$119.77
12:00 PM - 03:00 PM
$119.77
Choose your schedule
09:30 AM - 12:30 PM
$119.77
12:00 PM - 03:00 PM
$119.77
Choose your schedule
09:30 AM - 12:30 PM
$119.77
12:00 PM - 03:00 PM
$119.77
Choose your schedule
09:30 AM - 12:30 PM
$119.77
12:00 PM - 03:00 PM
$119.77
Choose your schedule
09:30 AM - 12:30 PM
$119.77
12:00 PM - 03:00 PM
$119.77
Choose your schedule
09:30 AM - 12:30 PM
$119.77
12:00 PM - 03:00 PM
$119.77
Choose your schedule
09:30 AM - 12:30 PM
$119.77
12:00 PM - 03:00 PM
$119.77
Choose your schedule
09:30 AM - 12:30 PM
$119.77
12:00 PM - 03:00 PM
$119.77
Choose your schedule
09:30 AM - 12:30 PM
$119.77
12:00 PM - 03:00 PM
$119.77
Choose your schedule
09:30 AM - 12:30 PM
$119.77
12:00 PM - 03:00 PM
$119.77
Choose your schedule
09:30 AM - 12:30 PM
$119.77
12:00 PM - 03:00 PM
$119.77
Choose your schedule
09:30 AM - 12:30 PM
$119.77
12:00 PM - 03:00 PM
$119.77
Choose your schedule
09:30 AM - 12:30 PM
$119.77
12:00 PM - 03:00 PM
$119.77
Choose your schedule
09:30 AM - 12:30 PM
$119.77
12:00 PM - 03:00 PM
$119.77
Choose your schedule
09:30 AM - 12:30 PM
$119.77
12:00 PM - 03:00 PM
$119.77
Choose your schedule
09:30 AM - 12:30 PM
$119.77
12:00 PM - 03:00 PM
$119.77
Choose your schedule
09:30 AM - 12:30 PM
$119.77
12:00 PM - 03:00 PM
$119.77
Choose your schedule
09:30 AM - 12:30 PM
$119.77
12:00 PM - 03:00 PM
$119.77
Choose your schedule
09:30 AM - 12:30 PM
$119.77
12:00 PM - 03:00 PM
$119.77
Choose your schedule
09:30 AM - 12:30 PM
$119.77
12:00 PM - 03:00 PM
$119.77
Choose your schedule
09:30 AM - 12:30 PM
$119.77
12:00 PM - 03:00 PM
$119.77
Choose your schedule
09:30 AM - 12:30 PM
$119.77
12:00 PM - 03:00 PM
$119.77
Choose your schedule
09:30 AM - 12:30 PM
$119.77
12:00 PM - 03:00 PM
$119.77
Choose your schedule
09:30 AM - 12:30 PM
$119.77
12:00 PM - 03:00 PM
$119.77
Choose your schedule
09:30 AM - 12:30 PM
$119.77
12:00 PM - 03:00 PM
$119.77
Choose your schedule
09:30 AM - 12:30 PM
$119.77
12:00 PM - 03:00 PM
$119.77
Choose your schedule
09:30 AM - 12:30 PM
$119.77
12:00 PM - 03:00 PM
$119.77
Choose your schedule
09:30 AM - 12:30 PM
$119.77
12:00 PM - 03:00 PM
$119.77
Choose your schedule
09:30 AM - 12:30 PM
$119.77
12:00 PM - 03:00 PM
$119.77
Choose your schedule
09:30 AM - 12:30 PM
$119.77
12:00 PM - 03:00 PM
$119.77
Choose your schedule
09:30 AM - 12:30 PM
$119.77
12:00 PM - 03:00 PM
$119.77
Choose your schedule
09:30 AM - 12:30 PM
$119.77
12:00 PM - 03:00 PM
$119.77
Choose your schedule
09:30 AM - 12:30 PM
$119.77
12:00 PM - 03:00 PM
$119.77
Choose your schedule
09:30 AM - 12:30 PM
$119.77
12:00 PM - 03:00 PM
$119.77
Choose your schedule
09:30 AM - 12:30 PM
$119.77
12:00 PM - 03:00 PM
$119.77
Choose your schedule
09:30 AM - 12:30 PM
$119.77
12:00 PM - 03:00 PM
$119.77
Choose your schedule
09:30 AM - 12:30 PM
$119.77
12:00 PM - 03:00 PM
$119.77
Choose your schedule
09:30 AM - 12:30 PM
$119.77
12:00 PM - 03:00 PM
$119.77
Choose your schedule
09:30 AM - 12:30 PM
$119.77
12:00 PM - 03:00 PM
$119.77
Choose your schedule
09:30 AM - 12:30 PM
$119.77
12:00 PM - 03:00 PM
$119.77
Choose your schedule
09:30 AM - 12:30 PM
$119.77
12:00 PM - 03:00 PM
$119.77
Choose your schedule
09:30 AM - 12:30 PM
$119.77
12:00 PM - 03:00 PM
$119.77
Choose your schedule
09:30 AM - 12:30 PM
$119.77
12:00 PM - 03:00 PM
$119.77
Choose your schedule
09:30 AM - 12:30 PM
$119.77
12:00 PM - 03:00 PM
$119.77
Choose your schedule
09:30 AM - 12:30 PM
$119.77
12:00 PM - 03:00 PM
$119.77
Choose your schedule
09:30 AM - 12:30 PM
$119.77
12:00 PM - 03:00 PM
$119.77
Choose your schedule
09:30 AM - 12:30 PM
$119.77
12:00 PM - 03:00 PM
$119.77
Choose your schedule
09:30 AM - 12:30 PM
$119.77
12:00 PM - 03:00 PM
$119.77
Choose your schedule
09:30 AM - 12:30 PM
$119.77
12:00 PM - 03:00 PM
$119.77
Choose your schedule
09:30 AM - 12:30 PM
$119.77
12:00 PM - 03:00 PM
$119.77
Choose your schedule
09:30 AM - 12:30 PM
$119.77
12:00 PM - 03:00 PM
$119.77
Choose your schedule
09:30 AM - 12:30 PM
$119.77
12:00 PM - 03:00 PM
$119.77
Choose your schedule
09:30 AM - 12:30 PM
$119.77
12:00 PM - 03:00 PM
$119.77
Choose your schedule
09:30 AM - 12:30 PM
$119.77
12:00 PM - 03:00 PM
$119.77
Choose your schedule
09:30 AM - 12:30 PM
$119.77
12:00 PM - 03:00 PM
$119.77
Choose your schedule
09:30 AM - 12:30 PM
$119.77
12:00 PM - 03:00 PM
$119.77
Choose your schedule
09:30 AM - 12:30 PM
$119.77
12:00 PM - 03:00 PM
$119.77
Choose your schedule
09:30 AM - 12:30 PM
$119.77
12:00 PM - 03:00 PM
$119.77
Choose your schedule
09:30 AM - 12:30 PM
$119.77
12:00 PM - 03:00 PM
$119.77
Choose your schedule
09:30 AM - 12:30 PM
$119.77
Choose your schedule
09:30 AM - 12:30 PM
$119.77
12:00 PM - 03:00 PM
$119.77
Choose your schedule
09:30 AM - 12:30 PM
$119.77
12:00 PM - 03:00 PM
$119.77
Choose your schedule
09:30 AM - 12:30 PM
$119.77
12:00 PM - 03:00 PM
$119.77
Choose your schedule
09:30 AM - 12:30 PM
$119.77
12:00 PM - 03:00 PM
$119.77
Choose your schedule
09:30 AM - 12:30 PM
$119.77
12:00 PM - 03:00 PM
$119.77
Choose your schedule
09:30 AM - 12:30 PM
$119.77
12:00 PM - 03:00 PM
$119.77
Choose your schedule
09:30 AM - 12:30 PM
$119.77
Choose your schedule
09:30 AM - 12:30 PM
$119.77
12:00 PM - 03:00 PM
$119.77
Choose your schedule
09:30 AM - 12:30 PM
$119.77
12:00 PM - 03:00 PM
$119.77
Choose your schedule
09:30 AM - 12:30 PM
$119.77
12:00 PM - 03:00 PM
$119.77
Choose your schedule
09:30 AM - 12:30 PM
$119.77
12:00 PM - 03:00 PM
$119.77
Choose your schedule
09:30 AM - 12:30 PM
$119.77
12:00 PM - 03:00 PM
$119.77
Choose your schedule
09:30 AM - 12:30 PM
$119.77
12:00 PM - 03:00 PM
$119.77
Choose your schedule
09:30 AM - 12:30 PM
$119.77
Choose your schedule
09:30 AM - 12:30 PM
$119.77
12:00 PM - 03:00 PM
$119.77
Choose your schedule
09:30 AM - 12:30 PM
$119.77
12:00 PM - 03:00 PM
$119.77
Choose your schedule
09:30 AM - 12:30 PM
$119.77
12:00 PM - 03:00 PM
$119.77
Choose your schedule
09:30 AM - 12:30 PM
$119.77
12:00 PM - 03:00 PM
$119.77
Choose your schedule
09:30 AM - 12:30 PM
$119.77
12:00 PM - 03:00 PM
$119.77
Choose your schedule
09:30 AM - 12:30 PM
$119.77
12:00 PM - 03:00 PM
$119.77
Choose your schedule
09:30 AM - 12:30 PM
$119.77
Choose your schedule
09:30 AM - 12:30 PM
$119.77
12:00 PM - 03:00 PM
$119.77
Choose your schedule
09:30 AM - 12:30 PM
$119.77
12:00 PM - 03:00 PM
$119.77
Choose your schedule
09:30 AM - 12:30 PM
$119.77
12:00 PM - 03:00 PM
$119.77
Choose your schedule
09:30 AM - 12:30 PM
$119.77
12:00 PM - 03:00 PM
$119.77
Choose your schedule
09:30 AM - 12:30 PM
$119.77
12:00 PM - 03:00 PM
$119.77
Choose your schedule
09:30 AM - 12:30 PM
$119.77
12:00 PM - 03:00 PM
$119.77
Choose your schedule
09:30 AM - 12:30 PM
$119.77
Choose your schedule
09:30 AM - 12:30 PM
$119.77
12:00 PM - 03:00 PM
$119.77
Choose your schedule
09:30 AM - 12:30 PM
$119.77
12:00 PM - 03:00 PM
$119.77
Choose your schedule
09:30 AM - 12:30 PM
$119.77
12:00 PM - 03:00 PM
$119.77
Choose your schedule
09:30 AM - 12:30 PM
$119.77
12:00 PM - 03:00 PM
$119.77
Choose your schedule
09:30 AM - 12:30 PM
$119.77
12:00 PM - 03:00 PM
$119.77
Choose your schedule
09:30 AM - 12:30 PM
$119.77
12:00 PM - 03:00 PM
$119.77
Choose your schedule
09:30 AM - 12:30 PM
$119.77
Choose your schedule
09:30 AM - 12:30 PM
$119.77
12:00 PM - 03:00 PM
$119.77
Choose your schedule
09:30 AM - 12:30 PM
$119.77
12:00 PM - 03:00 PM
$119.77
Choose your schedule
09:30 AM - 12:30 PM
$119.77
12:00 PM - 03:00 PM
$119.77
Choose your schedule
09:30 AM - 12:30 PM
$119.77
12:00 PM - 03:00 PM
$119.77
Choose your schedule
09:30 AM - 12:30 PM
$119.77
12:00 PM - 03:00 PM
$119.77
Choose your schedule
09:30 AM - 12:30 PM
$119.77
12:00 PM - 03:00 PM
$119.77
Choose your schedule
09:30 AM - 12:30 PM
$119.77
Choose your schedule
09:30 AM - 12:30 PM
$119.77
12:00 PM - 03:00 PM
$119.77
Choose your schedule
09:30 AM - 12:30 PM
$119.77
12:00 PM - 03:00 PM
$119.77
Choose your schedule
09:30 AM - 12:30 PM
$119.77
12:00 PM - 03:00 PM
$119.77
Choose your schedule
09:30 AM - 12:30 PM
$119.77
12:00 PM - 03:00 PM
$119.77
Choose your schedule
09:30 AM - 12:30 PM
$119.77
12:00 PM - 03:00 PM
$119.77
Choose your schedule
09:30 AM - 12:30 PM
$119.77
12:00 PM - 03:00 PM
$119.77
Choose your schedule
09:30 AM - 12:30 PM
$119.77
Choose your schedule
09:30 AM - 12:30 PM
$119.77
12:00 PM - 03:00 PM
$119.77
Choose your schedule
09:30 AM - 12:30 PM
$119.77
12:00 PM - 03:00 PM
$119.77
Choose your schedule
09:30 AM - 12:30 PM
$119.77
12:00 PM - 03:00 PM
$119.77
Choose your schedule
09:30 AM - 12:30 PM
$119.77
12:00 PM - 03:00 PM
$119.77
Choose your schedule
09:30 AM - 12:30 PM
$119.77
12:00 PM - 03:00 PM
$119.77
Choose your schedule
09:30 AM - 12:30 PM
$119.77
12:00 PM - 03:00 PM
$119.77
Choose your schedule
09:30 AM - 12:30 PM
$119.77
Choose your schedule
09:30 AM - 12:30 PM
$119.77
12:00 PM - 03:00 PM
$119.77
Choose your schedule
09:30 AM - 12:30 PM
$119.77
12:00 PM - 03:00 PM
$119.77
Choose your schedule
09:30 AM - 12:30 PM
$119.77
12:00 PM - 03:00 PM
$119.77
Choose your schedule
09:30 AM - 12:30 PM
$119.77
12:00 PM - 03:00 PM
$119.77
Choose your schedule
09:30 AM - 12:30 PM
$119.77
12:00 PM - 03:00 PM
$119.77
Choose your schedule
09:30 AM - 12:30 PM
$119.77
12:00 PM - 03:00 PM
$119.77
Choose your schedule
09:30 AM - 12:30 PM
$119.77
Choose your schedule
09:30 AM - 12:30 PM
$119.77
12:00 PM - 03:00 PM
$119.77
Choose your schedule
09:30 AM - 12:30 PM
$119.77
12:00 PM - 03:00 PM
$119.77
Choose your schedule
09:30 AM - 12:30 PM
$119.77
12:00 PM - 03:00 PM
$119.77
Choose your schedule
09:30 AM - 12:30 PM
$119.77
12:00 PM - 03:00 PM
$119.77
Choose your schedule
09:30 AM - 12:30 PM
$119.77
12:00 PM - 03:00 PM
$119.77
Choose your schedule
09:30 AM - 12:30 PM
$119.77
12:00 PM - 03:00 PM
$119.77
Choose your schedule
09:30 AM - 12:30 PM
$119.77
Choose your schedule
09:30 AM - 12:30 PM
$119.77
12:00 PM - 03:00 PM
$119.77
Choose your schedule
09:30 AM - 12:30 PM
$119.77
12:00 PM - 03:00 PM
$119.77
Choose your schedule
09:30 AM - 12:30 PM
$119.77
12:00 PM - 03:00 PM
$119.77
Choose your schedule
09:30 AM - 12:30 PM
$119.77
12:00 PM - 03:00 PM
$119.77
Choose your schedule
09:30 AM - 12:30 PM
$119.77
12:00 PM - 03:00 PM
$119.77
Choose your schedule
09:30 AM - 12:30 PM
$119.77
12:00 PM - 03:00 PM
$119.77
Choose your schedule
09:30 AM - 12:30 PM
$119.77
Choose your schedule
09:30 AM - 12:30 PM
$119.77
12:00 PM - 03:00 PM
$119.77
Choose your schedule
09:30 AM - 12:30 PM
$119.77
12:00 PM - 03:00 PM
$119.77
Choose your schedule
09:30 AM - 12:30 PM
$119.77
12:00 PM - 03:00 PM
$119.77
Choose your schedule
09:30 AM - 12:30 PM
$119.77
12:00 PM - 03:00 PM
$119.77
Choose your schedule
09:30 AM - 12:30 PM
$119.77
12:00 PM - 03:00 PM
$119.77
Choose your schedule
09:30 AM - 12:30 PM
$119.77
12:00 PM - 03:00 PM
$119.77
Choose your schedule
09:30 AM - 12:30 PM
$119.77
Choose your schedule
09:30 AM - 12:30 PM
$119.77
12:00 PM - 03:00 PM
$119.77
Choose your schedule
09:30 AM - 12:30 PM
$119.77
12:00 PM - 03:00 PM
$119.77
Choose your schedule
09:30 AM - 12:30 PM
$119.77
12:00 PM - 03:00 PM
$119.77
Choose your schedule
09:30 AM - 12:30 PM
$119.77
12:00 PM - 03:00 PM
$119.77
Choose your schedule
09:30 AM - 12:30 PM
$119.77
12:00 PM - 03:00 PM
$119.77
Choose your schedule
09:30 AM - 12:30 PM
$119.77
12:00 PM - 03:00 PM
$119.77
Choose your schedule
09:30 AM - 12:30 PM
$119.77
12:00 PM - 03:00 PM
$119.77
Choose your schedule
09:30 AM - 12:30 PM
$119.77
12:00 PM - 03:00 PM
$119.77
Choose your schedule
09:30 AM - 12:30 PM
$119.77
12:00 PM - 03:00 PM
$119.77
Choose your schedule
09:30 AM - 12:30 PM
$119.77
12:00 PM - 03:00 PM
$119.77
Choose your schedule
09:30 AM - 12:30 PM
$119.77
12:00 PM - 03:00 PM
$119.77
Choose your schedule
09:30 AM - 12:30 PM
$119.77
12:00 PM - 03:00 PM
$119.77
Choose your schedule
09:30 AM - 12:30 PM
$119.77
12:00 PM - 03:00 PM
$119.77
Choose your schedule
09:30 AM - 12:30 PM
$119.77
12:00 PM - 03:00 PM
$119.77
Choose your schedule
09:30 AM - 12:30 PM
$119.77
12:00 PM - 03:00 PM
$119.77
Choose your schedule
09:30 AM - 12:30 PM
$119.77
12:00 PM - 03:00 PM
$119.77
Choose your schedule
09:30 AM - 12:30 PM
$119.77
12:00 PM - 03:00 PM
$119.77
Choose your schedule
09:30 AM - 12:30 PM
$119.77
12:00 PM - 03:00 PM
$119.77
Choose your schedule
09:30 AM - 12:30 PM
$119.77
12:00 PM - 03:00 PM
$119.77
Choose your schedule
09:30 AM - 12:30 PM
$119.77
12:00 PM - 03:00 PM
$119.77
Choose your schedule
09:30 AM - 12:30 PM
$119.77
12:00 PM - 03:00 PM
$119.77
Choose your schedule
09:30 AM - 12:30 PM
$119.77
12:00 PM - 03:00 PM
$119.77
Choose your schedule
09:30 AM - 12:30 PM
$119.77
12:00 PM - 03:00 PM
$119.77
Choose your schedule
09:30 AM - 12:30 PM
$119.77
12:00 PM - 03:00 PM
$119.77
Choose your schedule
09:30 AM - 12:30 PM
$119.77
12:00 PM - 03:00 PM
$119.77
Choose your schedule
09:30 AM - 12:30 PM
$119.77
12:00 PM - 03:00 PM
$119.77
Choose your schedule
09:30 AM - 12:30 PM
$119.77
12:00 PM - 03:00 PM
$119.77
Choose your schedule
09:30 AM - 12:30 PM
$119.77
12:00 PM - 03:00 PM
$119.77
Choose your schedule
09:30 AM - 12:30 PM
$119.77
12:00 PM - 03:00 PM
$119.77
Choose your schedule
09:30 AM - 12:30 PM
$119.77
12:00 PM - 03:00 PM
$119.77
Choose your schedule
09:30 AM - 12:30 PM
$119.77
12:00 PM - 03:00 PM
$119.77
Choose your schedule
09:30 AM - 12:30 PM
$119.77
12:00 PM - 03:00 PM
$119.77
Choose your schedule
09:30 AM - 12:30 PM
$119.77
12:00 PM - 03:00 PM
$119.77
Choose your schedule
09:30 AM - 12:30 PM
$119.77
12:00 PM - 03:00 PM
$119.77
Choose your schedule
09:30 AM - 12:30 PM
$119.77
12:00 PM - 03:00 PM
$119.77
Choose your schedule
09:30 AM - 12:30 PM
$119.77
12:00 PM - 03:00 PM
$119.77
Choose your schedule
09:30 AM - 12:30 PM
$119.77
12:00 PM - 03:00 PM
$119.77
Choose your schedule
09:30 AM - 12:30 PM
$119.77
12:00 PM - 03:00 PM
$119.77
Choose your schedule
09:30 AM - 12:30 PM
$119.77
12:00 PM - 03:00 PM
$119.77
Choose your schedule
09:30 AM - 12:30 PM
$119.77
12:00 PM - 03:00 PM
$119.77
Choose your schedule
09:30 AM - 12:30 PM
$119.77
12:00 PM - 03:00 PM
$119.77
Choose your schedule
09:30 AM - 12:30 PM
$119.77
12:00 PM - 03:00 PM
$119.77
Choose your schedule
09:30 AM - 12:30 PM
$119.77
12:00 PM - 03:00 PM
$119.77
Choose your schedule
09:30 AM - 12:30 PM
$119.77
12:00 PM - 03:00 PM
$119.77
Choose your schedule
09:30 AM - 12:30 PM
$119.77
12:00 PM - 03:00 PM
$119.77
Choose your schedule
09:30 AM - 12:30 PM
$119.77
12:00 PM - 03:00 PM
$119.77
Choose your schedule
09:30 AM - 12:30 PM
$119.77
12:00 PM - 03:00 PM
$119.77
Choose your schedule
09:30 AM - 12:30 PM
$119.77
12:00 PM - 03:00 PM
$119.77
Choose your schedule
09:30 AM - 12:30 PM
$119.77
12:00 PM - 03:00 PM
$119.77
Choose your schedule
09:30 AM - 12:30 PM
$119.77
12:00 PM - 03:00 PM
$119.77
Choose your schedule
09:30 AM - 12:30 PM
$119.77
12:00 PM - 03:00 PM
$119.77
Choose your schedule
09:30 AM - 12:30 PM
$119.77
12:00 PM - 03:00 PM
$119.77
Choose your schedule
09:30 AM - 12:30 PM
$119.77
12:00 PM - 03:00 PM
$119.77
Choose your schedule
09:30 AM - 12:30 PM
$119.77
12:00 PM - 03:00 PM
$119.77
Choose your schedule
09:30 AM - 12:30 PM
$119.77
12:00 PM - 03:00 PM
$119.77
Choose your schedule
09:30 AM - 12:30 PM
$119.77
12:00 PM - 03:00 PM
$119.77
Choose your schedule
09:30 AM - 12:30 PM
$119.77
12:00 PM - 03:00 PM
$119.77
Choose your schedule
09:30 AM - 12:30 PM
$119.77
12:00 PM - 03:00 PM
$119.77
Choose your schedule
09:30 AM - 12:30 PM
$119.77
12:00 PM - 03:00 PM
$119.77
Choose your schedule
09:30 AM - 12:30 PM
$119.77
12:00 PM - 03:00 PM
$119.77
Choose your schedule
09:30 AM - 12:30 PM
$119.77
12:00 PM - 03:00 PM
$119.77
Choose your schedule
09:30 AM - 12:30 PM
$119.77
12:00 PM - 03:00 PM
$119.77
Choose your schedule
09:30 AM - 12:30 PM
$119.77
12:00 PM - 03:00 PM
$119.77
Choose your schedule
09:30 AM - 12:30 PM
$119.77
12:00 PM - 03:00 PM
$119.77
Choose your schedule
09:30 AM - 12:30 PM
$119.77
12:00 PM - 03:00 PM
$119.77
Choose your schedule
09:30 AM - 12:30 PM
$119.77
12:00 PM - 03:00 PM
$119.77
Choose your schedule
09:30 AM - 12:30 PM
$119.77
12:00 PM - 03:00 PM
$119.77
Choose your schedule
09:30 AM - 12:30 PM
$119.77
12:00 PM - 03:00 PM
$119.77
Choose your schedule
09:30 AM - 12:30 PM
$119.77
12:00 PM - 03:00 PM
$119.77
Choose your schedule
09:30 AM - 12:30 PM
$119.77
12:00 PM - 03:00 PM
$119.77
Choose your schedule
09:30 AM - 12:30 PM
$119.77
12:00 PM - 03:00 PM
$119.77
Choose your schedule
09:30 AM - 12:30 PM
$119.77
12:00 PM - 03:00 PM
$119.77
Choose your schedule
09:30 AM - 12:30 PM
$119.77
12:00 PM - 03:00 PM
$119.77
Choose your schedule
09:30 AM - 12:30 PM
$119.77
12:00 PM - 03:00 PM
$119.77
Choose your schedule
09:30 AM - 12:30 PM
$119.77
12:00 PM - 03:00 PM
$119.77
Choose your schedule
09:30 AM - 12:30 PM
$119.77
12:00 PM - 03:00 PM
$119.77
About the Experience
In the Algarve you can find some of the most beautiful beaches and sea caves in the world, accessible only by sea. Get to know some of these secret and hidden places very closely, in the company of a certified guide and instructor. On its stand up paddle board has a new perspective of the Algarve coast, in a course that extends around 6 km with exit in Armação de Pêra.

Enjoy the beautys of Algarve Benagil Caves with your Local Guide and Stand Up Paddle Certified L2 Instructor. Get inside Beautiful Caves, Desert Beach's and unexpected places. Regular stops during the tour. We start our tour at Praia de Benagil , a first 20 min lesson at the beach after we go to a practice lesson at our "sea classroom".

The experience of visiting the caves with Sup has a duration of 3 hours. At various beaches and caves, learn more about marine life, local geology by observing fossils in rock formations and good practices for preserving the environment. At the end you will receive photos and videos of the tour.
Certified instructor
Visit to caves
Fossil observations
Contact with nature
Meeting point:
Near the snack bar located in Benagil Beach.
Praia de Benagil
8400-427 - Lagoa

Earn $500*
towards your next trip
Join our Travel Rewards program and receive $500 just for signing up! As a Travel Rewards Member, you'll receive exclusive offers and early access to special deals and sales.