Boat Tours: Grotto Tour - Ponta da Piedade
Location: Algarve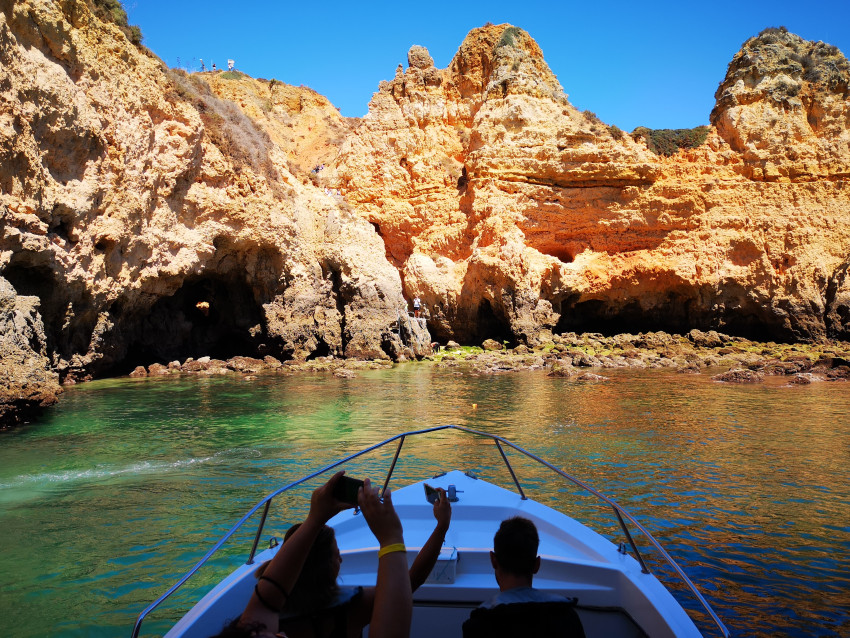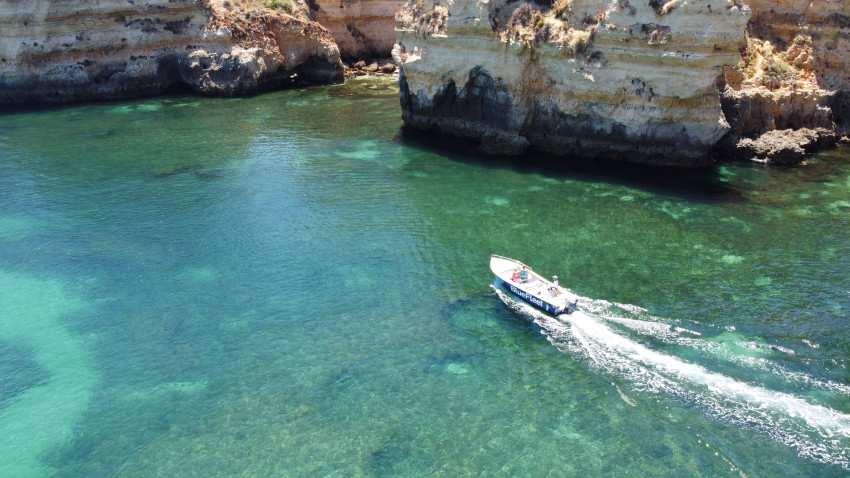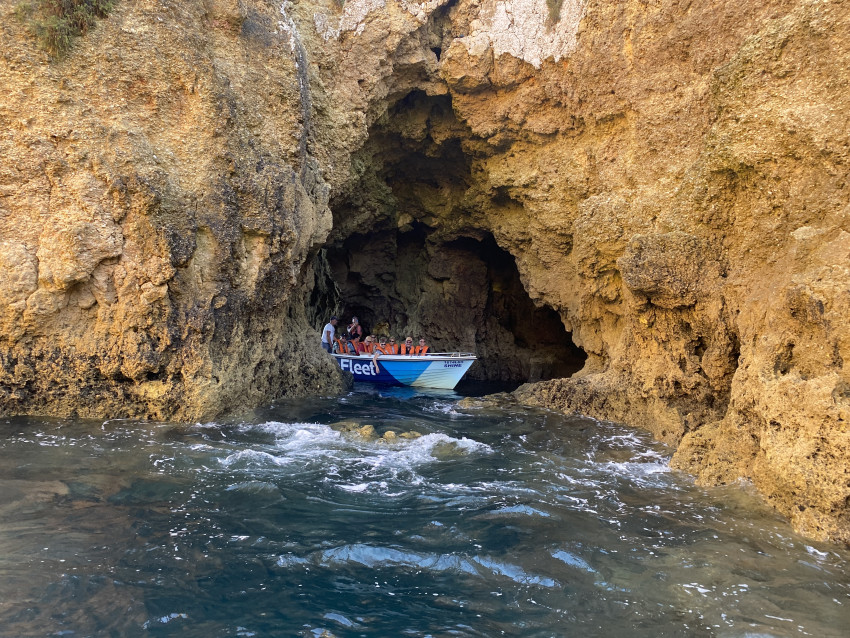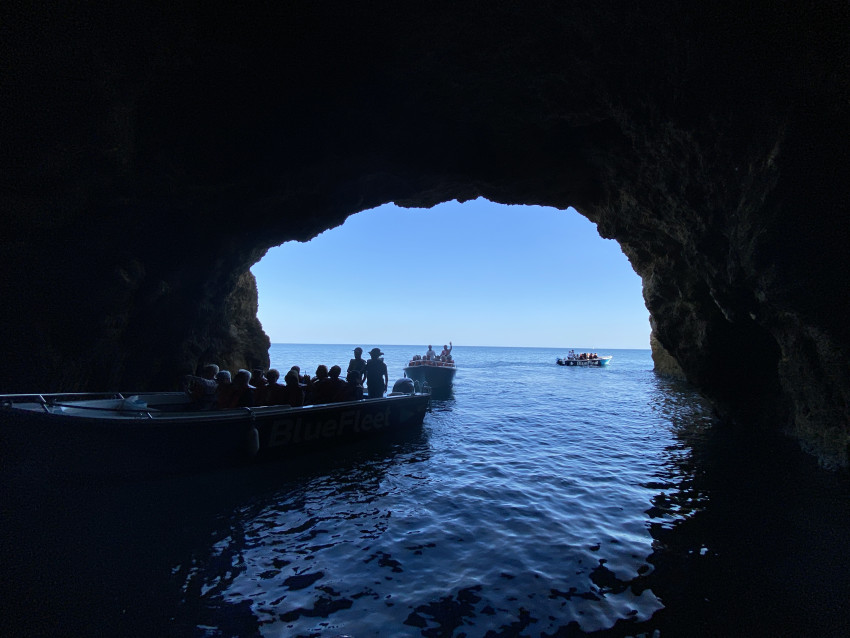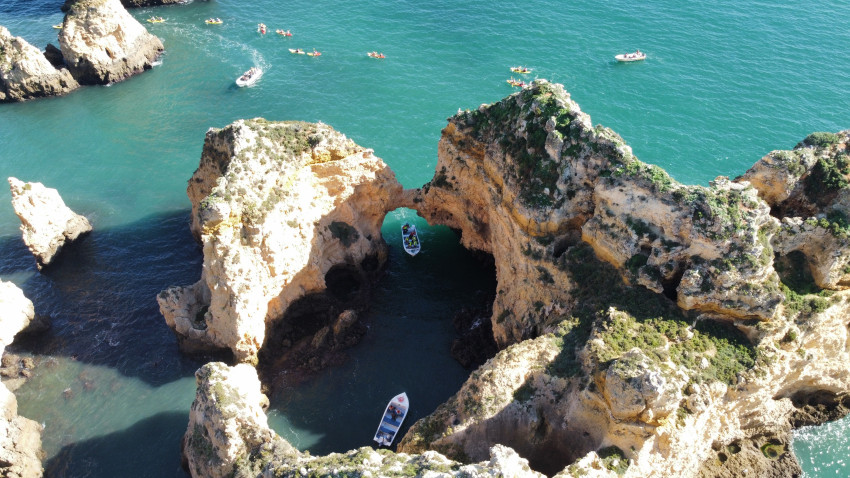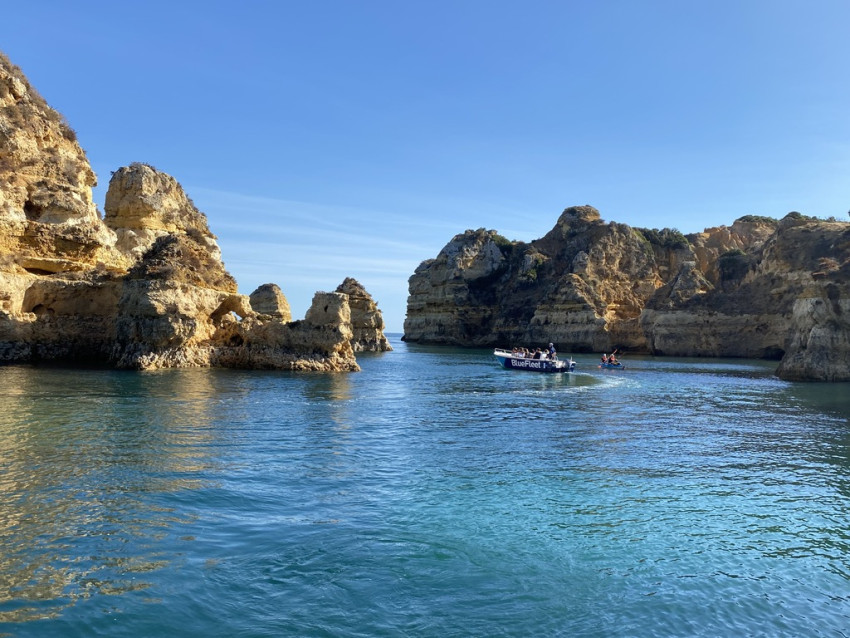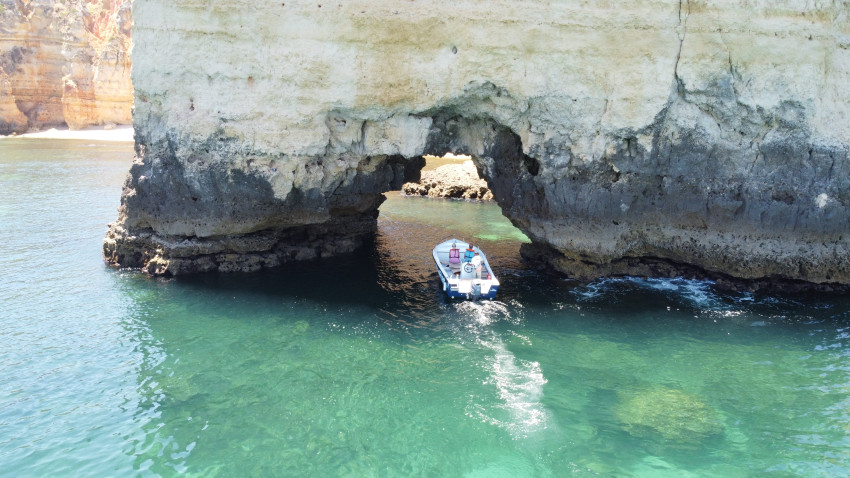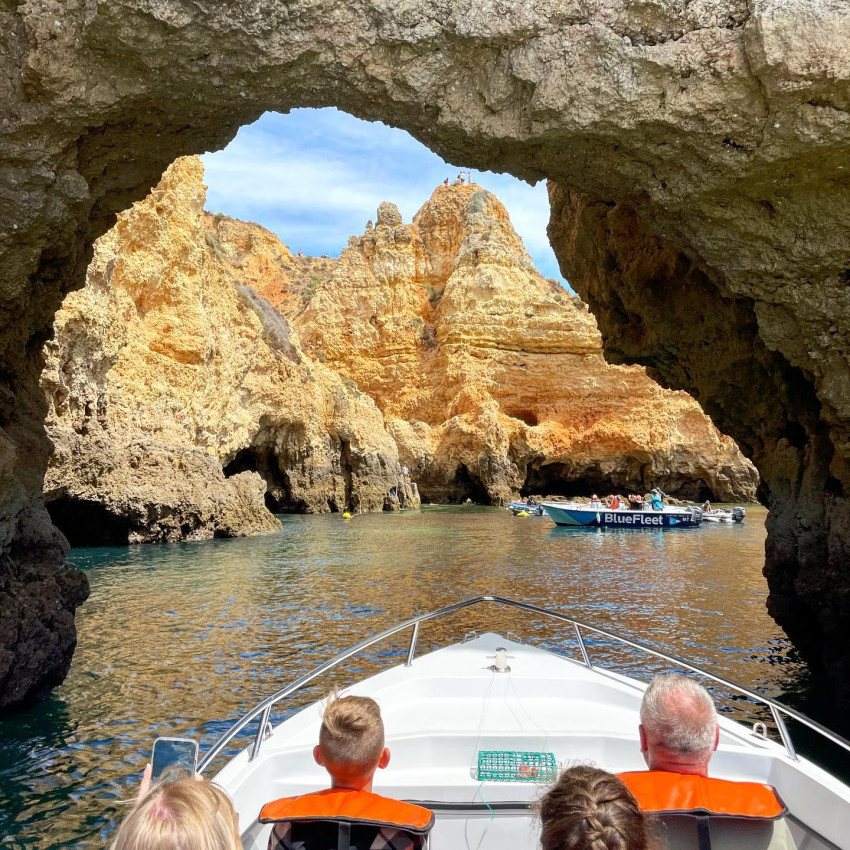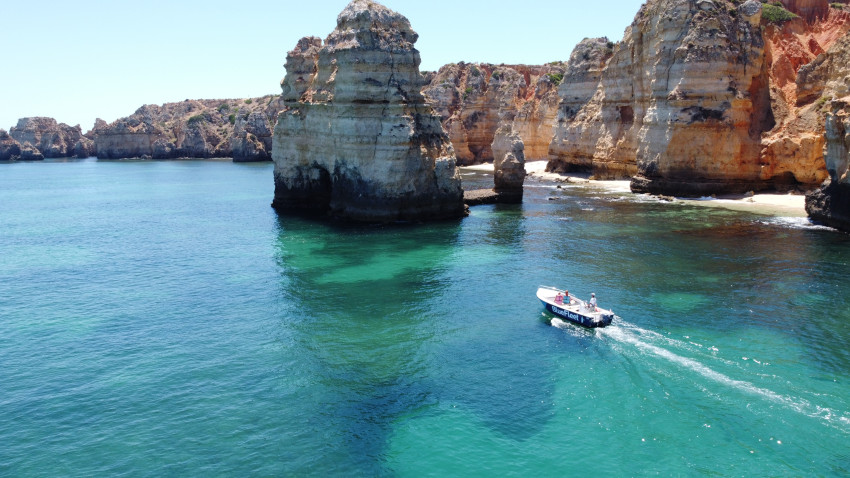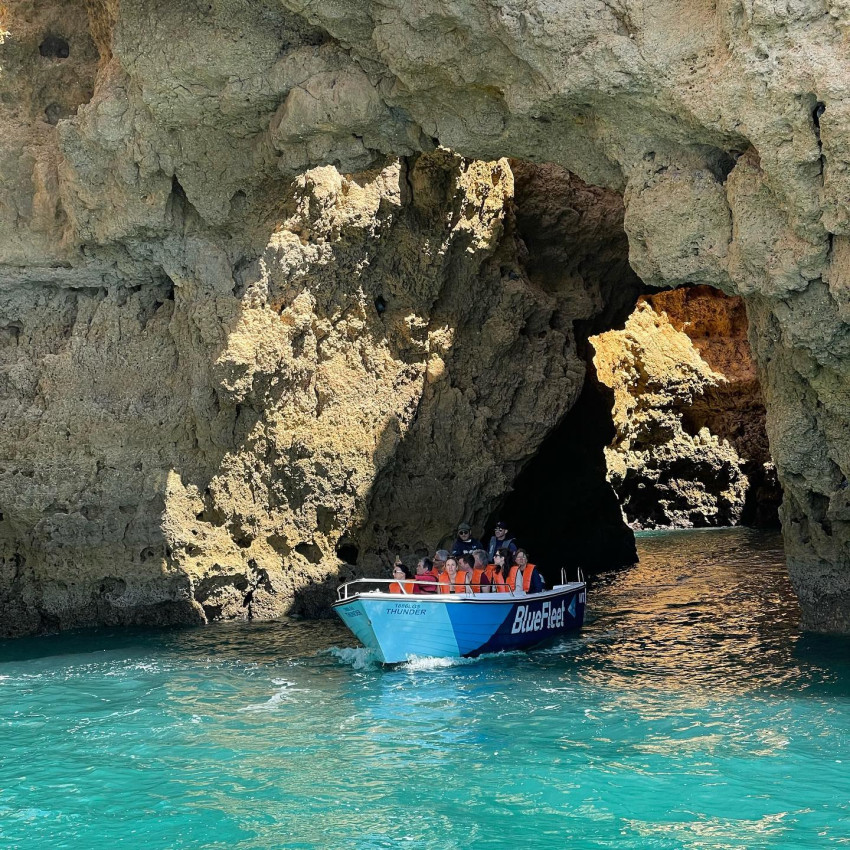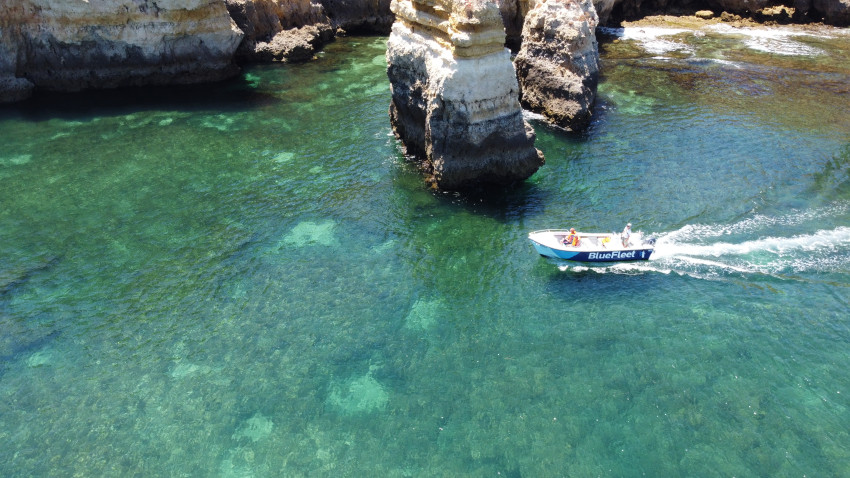 Choose your schedule
11:00 AM - 12:15 PM
$49.00
01:30 PM - 02:45 PM
$49.00
Choose your schedule
11:00 AM - 12:15 PM
$49.00
01:30 PM - 02:45 PM
$49.00
Choose your schedule
11:00 AM - 12:15 PM
$49.00
01:30 PM - 02:45 PM
$49.00
Choose your schedule
11:00 AM - 12:15 PM
$49.00
01:30 PM - 02:45 PM
$49.00
Choose your schedule
11:00 AM - 12:15 PM
$49.00
01:30 PM - 02:45 PM
$49.00
Choose your schedule
11:00 AM - 12:15 PM
$49.00
01:30 PM - 02:45 PM
$49.00
Choose your schedule
11:00 AM - 12:15 PM
$49.00
01:30 PM - 02:45 PM
$49.00
Choose your schedule
11:00 AM - 12:15 PM
$49.00
01:30 PM - 02:45 PM
$49.00
Choose your schedule
11:00 AM - 12:15 PM
$49.00
01:30 PM - 02:45 PM
$49.00
Choose your schedule
11:00 AM - 12:15 PM
$49.00
01:30 PM - 02:45 PM
$49.00
Choose your schedule
11:00 AM - 12:15 PM
$49.00
01:30 PM - 02:45 PM
$49.00
Choose your schedule
11:00 AM - 12:15 PM
$49.00
01:30 PM - 02:45 PM
$49.00
Choose your schedule
11:00 AM - 12:15 PM
$49.00
01:30 PM - 02:45 PM
$49.00
Choose your schedule
11:00 AM - 12:15 PM
$49.00
01:30 PM - 02:45 PM
$49.00
Choose your schedule
11:00 AM - 12:15 PM
$49.00
01:30 PM - 02:45 PM
$49.00
Choose your schedule
11:00 AM - 12:15 PM
$49.00
01:30 PM - 02:45 PM
$49.00
Choose your schedule
11:00 AM - 12:15 PM
$49.00
01:30 PM - 02:45 PM
$49.00
Choose your schedule
11:00 AM - 12:15 PM
$49.00
01:30 PM - 02:45 PM
$49.00
Choose your schedule
11:00 AM - 12:15 PM
$49.00
01:30 PM - 02:45 PM
$49.00
Choose your schedule
11:00 AM - 12:15 PM
$49.00
01:30 PM - 02:45 PM
$49.00
Choose your schedule
11:00 AM - 12:15 PM
$49.00
01:30 PM - 02:45 PM
$49.00
Choose your schedule
11:00 AM - 12:15 PM
$49.00
01:30 PM - 02:45 PM
$49.00
Choose your schedule
11:00 AM - 12:15 PM
$49.00
01:30 PM - 02:45 PM
$49.00
Choose your schedule
11:00 AM - 12:15 PM
$49.00
01:30 PM - 02:45 PM
$49.00
Choose your schedule
11:00 AM - 12:15 PM
$49.00
01:30 PM - 02:45 PM
$49.00
Choose your schedule
11:00 AM - 12:15 PM
$49.00
01:30 PM - 02:45 PM
$49.00
Choose your schedule
11:00 AM - 12:15 PM
$49.00
01:30 PM - 02:45 PM
$49.00
Choose your schedule
11:00 AM - 12:15 PM
$49.00
01:30 PM - 02:45 PM
$49.00
Choose your schedule
11:00 AM - 12:15 PM
$49.00
01:30 PM - 02:45 PM
$49.00
Choose your schedule
11:00 AM - 12:15 PM
$49.00
01:30 PM - 02:45 PM
$49.00
Choose your schedule
11:00 AM - 12:15 PM
$49.00
01:30 PM - 02:45 PM
$49.00
Choose your schedule
11:00 AM - 12:15 PM
$49.00
01:30 PM - 02:45 PM
$49.00
Choose your schedule
11:00 AM - 12:15 PM
$49.00
01:30 PM - 02:45 PM
$49.00
Choose your schedule
11:00 AM - 12:15 PM
$49.00
01:30 PM - 02:45 PM
$49.00
Choose your schedule
11:00 AM - 12:15 PM
$49.00
01:30 PM - 02:45 PM
$49.00
Choose your schedule
11:00 AM - 12:15 PM
$49.00
01:30 PM - 02:45 PM
$49.00
Choose your schedule
11:00 AM - 12:15 PM
$49.00
01:30 PM - 02:45 PM
$49.00
Choose your schedule
11:00 AM - 12:15 PM
$49.00
01:30 PM - 02:45 PM
$49.00
Choose your schedule
11:00 AM - 12:15 PM
$49.00
01:30 PM - 02:45 PM
$49.00
Choose your schedule
11:00 AM - 12:15 PM
$49.00
01:30 PM - 02:45 PM
$49.00
Choose your schedule
11:00 AM - 12:15 PM
$49.00
01:30 PM - 02:45 PM
$49.00
Choose your schedule
11:00 AM - 12:15 PM
$49.00
01:30 PM - 02:45 PM
$49.00
Choose your schedule
11:00 AM - 12:15 PM
$49.00
01:30 PM - 02:45 PM
$49.00
Choose your schedule
11:00 AM - 12:15 PM
$49.00
01:30 PM - 02:45 PM
$49.00
Choose your schedule
11:00 AM - 12:15 PM
$49.00
01:30 PM - 02:45 PM
$49.00
Choose your schedule
11:00 AM - 12:15 PM
$49.00
01:30 PM - 02:45 PM
$49.00
Choose your schedule
11:00 AM - 12:15 PM
$49.00
01:30 PM - 02:45 PM
$49.00
Choose your schedule
11:00 AM - 12:15 PM
$49.00
01:30 PM - 02:45 PM
$49.00
Choose your schedule
11:00 AM - 12:15 PM
$49.00
01:30 PM - 02:45 PM
$49.00
Choose your schedule
11:00 AM - 12:15 PM
$49.00
01:30 PM - 02:45 PM
$49.00
Choose your schedule
11:00 AM - 12:15 PM
$49.00
01:30 PM - 02:45 PM
$49.00
Choose your schedule
11:00 AM - 12:15 PM
$49.00
01:30 PM - 02:45 PM
$49.00
Choose your schedule
11:00 AM - 12:15 PM
$49.00
01:30 PM - 02:45 PM
$49.00
Choose your schedule
11:00 AM - 12:15 PM
$49.00
01:30 PM - 02:45 PM
$49.00
Choose your schedule
11:00 AM - 12:15 PM
$49.00
01:30 PM - 02:45 PM
$49.00
Choose your schedule
11:00 AM - 12:15 PM
$49.00
01:30 PM - 02:45 PM
$49.00
Choose your schedule
11:00 AM - 12:15 PM
$49.00
01:30 PM - 02:45 PM
$49.00
Choose your schedule
11:00 AM - 12:15 PM
$49.00
01:30 PM - 02:45 PM
$49.00
Choose your schedule
11:00 AM - 12:15 PM
$49.00
01:30 PM - 02:45 PM
$49.00
Choose your schedule
11:00 AM - 12:15 PM
$49.00
01:30 PM - 02:45 PM
$49.00
Choose your schedule
11:00 AM - 12:15 PM
$49.00
01:30 PM - 02:45 PM
$49.00
Choose your schedule
11:00 AM - 12:15 PM
$49.00
01:30 PM - 02:45 PM
$49.00
Choose your schedule
11:00 AM - 12:15 PM
$49.00
01:30 PM - 02:45 PM
$49.00
Choose your schedule
11:00 AM - 12:15 PM
$49.00
01:30 PM - 02:45 PM
$49.00
Choose your schedule
11:00 AM - 12:15 PM
$49.00
01:30 PM - 02:45 PM
$49.00
Choose your schedule
11:00 AM - 12:15 PM
$49.00
01:30 PM - 02:45 PM
$49.00
Choose your schedule
11:00 AM - 12:15 PM
$49.00
01:30 PM - 02:45 PM
$49.00
Choose your schedule
11:00 AM - 12:15 PM
$49.00
01:30 PM - 02:45 PM
$49.00
Choose your schedule
11:00 AM - 12:15 PM
$49.00
01:30 PM - 02:45 PM
$49.00
Choose your schedule
11:00 AM - 12:15 PM
$49.00
01:30 PM - 02:45 PM
$49.00
Choose your schedule
11:00 AM - 12:15 PM
$49.00
01:30 PM - 02:45 PM
$49.00
Choose your schedule
11:00 AM - 12:15 PM
$49.00
01:30 PM - 02:45 PM
$49.00
Choose your schedule
11:00 AM - 12:15 PM
$49.00
01:30 PM - 02:45 PM
$49.00
Choose your schedule
11:00 AM - 12:15 PM
$49.00
01:30 PM - 02:45 PM
$49.00
Choose your schedule
11:00 AM - 12:15 PM
$49.00
01:30 PM - 02:45 PM
$49.00
Choose your schedule
11:00 AM - 12:15 PM
$49.00
01:30 PM - 02:45 PM
$49.00
Choose your schedule
11:00 AM - 12:15 PM
$49.00
01:30 PM - 02:45 PM
$49.00
Choose your schedule
11:00 AM - 12:15 PM
$49.00
01:30 PM - 02:45 PM
$49.00
Choose your schedule
11:00 AM - 12:15 PM
$49.00
01:30 PM - 02:45 PM
$49.00
Choose your schedule
11:00 AM - 12:15 PM
$49.00
01:30 PM - 02:45 PM
$49.00
Choose your schedule
11:00 AM - 12:15 PM
$49.00
01:30 PM - 02:45 PM
$49.00
Choose your schedule
11:00 AM - 12:15 PM
$49.00
01:30 PM - 02:45 PM
$49.00
Choose your schedule
11:00 AM - 12:15 PM
$49.00
01:30 PM - 02:45 PM
$49.00
Choose your schedule
11:00 AM - 12:15 PM
$49.00
01:30 PM - 02:45 PM
$49.00
Choose your schedule
11:00 AM - 12:15 PM
$49.00
01:30 PM - 02:45 PM
$49.00
Choose your schedule
11:00 AM - 12:15 PM
$49.00
01:30 PM - 02:45 PM
$49.00
Choose your schedule
11:00 AM - 12:15 PM
$49.00
01:30 PM - 02:45 PM
$49.00
Choose your schedule
11:00 AM - 12:15 PM
$49.00
01:30 PM - 02:45 PM
$49.00
Choose your schedule
11:00 AM - 12:15 PM
$49.00
01:30 PM - 02:45 PM
$49.00
Choose your schedule
11:00 AM - 12:15 PM
$49.00
01:30 PM - 02:45 PM
$49.00
Choose your schedule
11:00 AM - 12:15 PM
$49.00
01:30 PM - 02:45 PM
$49.00
Choose your schedule
11:00 AM - 12:15 PM
$49.00
01:30 PM - 02:45 PM
$49.00
Choose your schedule
11:00 AM - 12:15 PM
$49.00
01:30 PM - 02:45 PM
$49.00
Choose your schedule
11:00 AM - 12:15 PM
$49.00
01:30 PM - 02:45 PM
$49.00
Choose your schedule
11:00 AM - 12:15 PM
$49.00
01:30 PM - 02:45 PM
$49.00
Choose your schedule
11:00 AM - 12:15 PM
$49.00
01:30 PM - 02:45 PM
$49.00
Choose your schedule
11:00 AM - 12:15 PM
$49.00
01:30 PM - 02:45 PM
$49.00
Choose your schedule
11:00 AM - 12:15 PM
$49.00
01:30 PM - 02:45 PM
$49.00
Choose your schedule
11:00 AM - 12:15 PM
$49.00
01:30 PM - 02:45 PM
$49.00
Choose your schedule
11:00 AM - 12:15 PM
$49.00
01:30 PM - 02:45 PM
$49.00
Choose your schedule
11:00 AM - 12:15 PM
$49.00
01:30 PM - 02:45 PM
$49.00
Choose your schedule
11:00 AM - 12:15 PM
$49.00
01:30 PM - 02:45 PM
$49.00
Choose your schedule
11:00 AM - 12:15 PM
$49.00
01:30 PM - 02:45 PM
$49.00
Choose your schedule
11:00 AM - 12:15 PM
$49.00
01:30 PM - 02:45 PM
$49.00
Choose your schedule
11:00 AM - 12:15 PM
$49.00
01:30 PM - 02:45 PM
$49.00
Choose your schedule
11:00 AM - 12:15 PM
$49.00
01:30 PM - 02:45 PM
$49.00
Choose your schedule
11:00 AM - 12:15 PM
$49.00
01:30 PM - 02:45 PM
$49.00
Choose your schedule
11:00 AM - 12:15 PM
$49.00
01:30 PM - 02:45 PM
$49.00
Choose your schedule
11:00 AM - 12:15 PM
$49.00
01:30 PM - 02:45 PM
$49.00
Choose your schedule
01:30 PM - 02:45 PM
$49.00
Choose your schedule
11:00 AM - 12:15 PM
$49.00
01:30 PM - 02:45 PM
$49.00
Choose your schedule
11:00 AM - 12:15 PM
$49.00
01:30 PM - 02:45 PM
$49.00
Choose your schedule
11:00 AM - 12:15 PM
$49.00
01:30 PM - 02:45 PM
$49.00
Choose your schedule
11:00 AM - 12:15 PM
$49.00
01:30 PM - 02:45 PM
$49.00
Choose your schedule
11:00 AM - 12:15 PM
$49.00
01:30 PM - 02:45 PM
$49.00
Choose your schedule
11:00 AM - 12:15 PM
$49.00
01:30 PM - 02:45 PM
$49.00
Choose your schedule
11:00 AM - 12:15 PM
$49.00
01:30 PM - 02:45 PM
$49.00
Choose your schedule
01:30 PM - 02:45 PM
$49.00
Choose your schedule
11:00 AM - 12:15 PM
$49.00
01:30 PM - 02:45 PM
$49.00
Choose your schedule
11:00 AM - 12:15 PM
$49.00
01:30 PM - 02:45 PM
$49.00
Choose your schedule
11:00 AM - 12:15 PM
$49.00
01:30 PM - 02:45 PM
$49.00
Choose your schedule
11:00 AM - 12:15 PM
$49.00
01:30 PM - 02:45 PM
$49.00
Choose your schedule
11:00 AM - 12:15 PM
$49.00
01:30 PM - 02:45 PM
$49.00
Choose your schedule
11:00 AM - 12:15 PM
$49.00
01:30 PM - 02:45 PM
$49.00
Choose your schedule
11:00 AM - 12:15 PM
$49.00
01:30 PM - 02:45 PM
$49.00
Choose your schedule
11:00 AM - 12:15 PM
$49.00
01:30 PM - 02:45 PM
$49.00
Choose your schedule
11:00 AM - 12:15 PM
$49.00
01:30 PM - 02:45 PM
$49.00
Choose your schedule
11:00 AM - 12:15 PM
$49.00
01:30 PM - 02:45 PM
$49.00
Choose your schedule
11:00 AM - 12:15 PM
$49.00
01:30 PM - 02:45 PM
$49.00
Choose your schedule
11:00 AM - 12:15 PM
$49.00
01:30 PM - 02:45 PM
$49.00
Choose your schedule
11:00 AM - 12:15 PM
$49.00
01:30 PM - 02:45 PM
$49.00
Choose your schedule
11:00 AM - 12:15 PM
$49.00
01:30 PM - 02:45 PM
$49.00
Choose your schedule
11:00 AM - 12:15 PM
$49.00
01:30 PM - 02:45 PM
$49.00
Choose your schedule
11:00 AM - 12:15 PM
$49.00
01:30 PM - 02:45 PM
$49.00
Choose your schedule
11:00 AM - 12:15 PM
$49.00
01:30 PM - 02:45 PM
$49.00
Choose your schedule
11:00 AM - 12:15 PM
$49.00
01:30 PM - 02:45 PM
$49.00
Choose your schedule
11:00 AM - 12:15 PM
$49.00
01:30 PM - 02:45 PM
$49.00
Choose your schedule
11:00 AM - 12:15 PM
$49.00
01:30 PM - 02:45 PM
$49.00
Choose your schedule
11:00 AM - 12:15 PM
$49.00
01:30 PM - 02:45 PM
$49.00
Choose your schedule
11:00 AM - 12:15 PM
$49.00
01:30 PM - 02:45 PM
$49.00
Choose your schedule
11:00 AM - 12:15 PM
$49.00
01:30 PM - 02:45 PM
$49.00
Choose your schedule
11:00 AM - 12:15 PM
$49.00
01:30 PM - 02:45 PM
$49.00
Choose your schedule
11:00 AM - 12:15 PM
$49.00
01:30 PM - 02:45 PM
$49.00
Choose your schedule
11:00 AM - 12:15 PM
$49.00
01:30 PM - 02:45 PM
$49.00
Choose your schedule
11:00 AM - 12:15 PM
$49.00
01:30 PM - 02:45 PM
$49.00
Choose your schedule
11:00 AM - 12:15 PM
$49.00
01:30 PM - 02:45 PM
$49.00
Choose your schedule
11:00 AM - 12:15 PM
$49.00
01:30 PM - 02:45 PM
$49.00
Choose your schedule
11:00 AM - 12:15 PM
$49.00
01:30 PM - 02:45 PM
$49.00
Choose your schedule
11:00 AM - 12:15 PM
$49.00
01:30 PM - 02:45 PM
$49.00
Choose your schedule
11:00 AM - 12:15 PM
$49.00
01:30 PM - 02:45 PM
$49.00
Choose your schedule
11:00 AM - 12:15 PM
$49.00
01:30 PM - 02:45 PM
$49.00
Choose your schedule
11:00 AM - 12:15 PM
$49.00
01:30 PM - 02:45 PM
$49.00
Choose your schedule
11:00 AM - 12:15 PM
$49.00
01:30 PM - 02:45 PM
$49.00
Choose your schedule
11:00 AM - 12:15 PM
$49.00
01:30 PM - 02:45 PM
$49.00
Choose your schedule
11:00 AM - 12:15 PM
$49.00
01:30 PM - 02:45 PM
$49.00
Choose your schedule
11:00 AM - 12:15 PM
$49.00
01:30 PM - 02:45 PM
$49.00
Choose your schedule
11:00 AM - 12:15 PM
$49.00
01:30 PM - 02:45 PM
$49.00
Choose your schedule
11:00 AM - 12:15 PM
$49.00
01:30 PM - 02:45 PM
$49.00
Choose your schedule
11:00 AM - 12:15 PM
$49.00
01:30 PM - 02:45 PM
$49.00
Choose your schedule
11:00 AM - 12:15 PM
$49.00
01:30 PM - 02:45 PM
$49.00
Choose your schedule
11:00 AM - 12:15 PM
$49.00
01:30 PM - 02:45 PM
$49.00
Choose your schedule
11:00 AM - 12:15 PM
$49.00
01:30 PM - 02:45 PM
$49.00
Choose your schedule
11:00 AM - 12:15 PM
$49.00
01:30 PM - 02:45 PM
$49.00
Choose your schedule
11:00 AM - 12:15 PM
$49.00
01:30 PM - 02:45 PM
$49.00
Choose your schedule
11:00 AM - 12:15 PM
$49.00
01:30 PM - 02:45 PM
$49.00
Choose your schedule
11:00 AM - 12:15 PM
$49.00
01:30 PM - 02:45 PM
$49.00
Choose your schedule
11:00 AM - 12:15 PM
$49.00
01:30 PM - 02:45 PM
$49.00
Choose your schedule
11:00 AM - 12:15 PM
$49.00
01:30 PM - 02:45 PM
$49.00
Choose your schedule
11:00 AM - 12:15 PM
$49.00
01:30 PM - 02:45 PM
$49.00
Choose your schedule
11:00 AM - 12:15 PM
$49.00
01:30 PM - 02:45 PM
$49.00
Choose your schedule
11:00 AM - 12:15 PM
$49.00
01:30 PM - 02:45 PM
$49.00
Choose your schedule
11:00 AM - 12:15 PM
$49.00
01:30 PM - 02:45 PM
$49.00
Choose your schedule
11:00 AM - 12:15 PM
$49.00
01:30 PM - 02:45 PM
$49.00
Choose your schedule
11:00 AM - 12:15 PM
$49.00
01:30 PM - 02:45 PM
$49.00
Choose your schedule
11:00 AM - 12:15 PM
$49.00
01:30 PM - 02:45 PM
$49.00
Choose your schedule
11:00 AM - 12:15 PM
$49.00
01:30 PM - 02:45 PM
$49.00
Choose your schedule
11:00 AM - 12:15 PM
$49.00
01:30 PM - 02:45 PM
$49.00
Choose your schedule
11:00 AM - 12:15 PM
$49.00
01:30 PM - 02:45 PM
$49.00
Choose your schedule
11:00 AM - 12:15 PM
$49.00
01:30 PM - 02:45 PM
$49.00
Choose your schedule
11:00 AM - 12:15 PM
$49.00
01:30 PM - 02:45 PM
$49.00
Choose your schedule
11:00 AM - 12:15 PM
$49.00
01:30 PM - 02:45 PM
$49.00
Choose your schedule
11:00 AM - 12:15 PM
$49.00
01:30 PM - 02:45 PM
$49.00
Choose your schedule
11:00 AM - 12:15 PM
$49.00
01:30 PM - 02:45 PM
$49.00
Choose your schedule
11:00 AM - 12:15 PM
$49.00
01:30 PM - 02:45 PM
$49.00
Choose your schedule
11:00 AM - 12:15 PM
$49.00
01:30 PM - 02:45 PM
$49.00
Choose your schedule
11:00 AM - 12:15 PM
$49.00
01:30 PM - 02:45 PM
$49.00
Choose your schedule
11:00 AM - 12:15 PM
$49.00
01:30 PM - 02:45 PM
$49.00
Choose your schedule
11:00 AM - 12:15 PM
$49.00
01:30 PM - 02:45 PM
$49.00
Choose your schedule
11:00 AM - 12:15 PM
$49.00
01:30 PM - 02:45 PM
$49.00
Choose your schedule
11:00 AM - 12:15 PM
$49.00
01:30 PM - 02:45 PM
$49.00
Choose your schedule
11:00 AM - 12:15 PM
$49.00
01:30 PM - 02:45 PM
$49.00
Choose your schedule
11:00 AM - 12:15 PM
$49.00
01:30 PM - 02:45 PM
$49.00
Choose your schedule
11:00 AM - 12:15 PM
$49.00
01:30 PM - 02:45 PM
$49.00
Choose your schedule
11:00 AM - 12:15 PM
$49.00
01:30 PM - 02:45 PM
$49.00
Choose your schedule
11:00 AM - 12:15 PM
$49.00
01:30 PM - 02:45 PM
$49.00
Choose your schedule
11:00 AM - 12:15 PM
$49.00
01:30 PM - 02:45 PM
$49.00
Choose your schedule
11:00 AM - 12:15 PM
$49.00
01:30 PM - 02:45 PM
$49.00
Choose your schedule
11:00 AM - 12:15 PM
$49.00
01:30 PM - 02:45 PM
$49.00
Choose your schedule
11:00 AM - 12:15 PM
$49.00
01:30 PM - 02:45 PM
$49.00
Choose your schedule
11:00 AM - 12:15 PM
$49.00
01:30 PM - 02:45 PM
$49.00
Choose your schedule
11:00 AM - 12:15 PM
$49.00
01:30 PM - 02:45 PM
$49.00
Choose your schedule
11:00 AM - 12:15 PM
$49.00
01:30 PM - 02:45 PM
$49.00
Choose your schedule
11:00 AM - 12:15 PM
$49.00
01:30 PM - 02:45 PM
$49.00
Choose your schedule
11:00 AM - 12:15 PM
$49.00
01:30 PM - 02:45 PM
$49.00
Choose your schedule
11:00 AM - 12:15 PM
$49.00
01:30 PM - 02:45 PM
$49.00
Choose your schedule
11:00 AM - 12:15 PM
$49.00
01:30 PM - 02:45 PM
$49.00
Choose your schedule
11:00 AM - 12:15 PM
$49.00
01:30 PM - 02:45 PM
$49.00
Choose your schedule
11:00 AM - 12:15 PM
$49.00
01:30 PM - 02:45 PM
$49.00
Choose your schedule
11:00 AM - 12:15 PM
$49.00
01:30 PM - 02:45 PM
$49.00
Choose your schedule
11:00 AM - 12:15 PM
$49.00
01:30 PM - 02:45 PM
$49.00
Choose your schedule
11:00 AM - 12:15 PM
$49.00
01:30 PM - 02:45 PM
$49.00
Choose your schedule
11:00 AM - 12:15 PM
$49.00
01:30 PM - 02:45 PM
$49.00
Choose your schedule
11:00 AM - 12:15 PM
$49.00
01:30 PM - 02:45 PM
$49.00
Choose your schedule
11:00 AM - 12:15 PM
$49.00
01:30 PM - 02:45 PM
$49.00
Choose your schedule
11:00 AM - 12:15 PM
$49.00
01:30 PM - 02:45 PM
$49.00
Choose your schedule
11:00 AM - 12:15 PM
$49.00
01:30 PM - 02:45 PM
$49.00
Choose your schedule
11:00 AM - 12:15 PM
$49.00
01:30 PM - 02:45 PM
$49.00
Choose your schedule
11:00 AM - 12:15 PM
$49.00
01:30 PM - 02:45 PM
$49.00
Choose your schedule
11:00 AM - 12:15 PM
$49.00
01:30 PM - 02:45 PM
$49.00
Choose your schedule
11:00 AM - 12:15 PM
$49.00
01:30 PM - 02:45 PM
$49.00
Choose your schedule
11:00 AM - 12:15 PM
$49.00
01:30 PM - 02:45 PM
$49.00
Choose your schedule
11:00 AM - 12:15 PM
$49.00
01:30 PM - 02:45 PM
$49.00
Choose your schedule
11:00 AM - 12:15 PM
$49.00
01:30 PM - 02:45 PM
$49.00
Choose your schedule
11:00 AM - 12:15 PM
$49.00
01:30 PM - 02:45 PM
$49.00
Choose your schedule
11:00 AM - 12:15 PM
$49.00
01:30 PM - 02:45 PM
$49.00
Choose your schedule
11:00 AM - 12:15 PM
$49.00
01:30 PM - 02:45 PM
$49.00
Choose your schedule
11:00 AM - 12:15 PM
$49.00
01:30 PM - 02:45 PM
$49.00
Choose your schedule
11:00 AM - 12:15 PM
$49.00
01:30 PM - 02:45 PM
$49.00
Choose your schedule
11:00 AM - 12:15 PM
$49.00
01:30 PM - 02:45 PM
$49.00
Choose your schedule
11:00 AM - 12:15 PM
$49.00
01:30 PM - 02:45 PM
$49.00
Choose your schedule
11:00 AM - 12:15 PM
$49.00
01:30 PM - 02:45 PM
$49.00
Choose your schedule
11:00 AM - 12:15 PM
$49.00
01:30 PM - 02:45 PM
$49.00
Choose your schedule
11:00 AM - 12:15 PM
$49.00
01:30 PM - 02:45 PM
$49.00
Choose your schedule
11:00 AM - 12:15 PM
$49.00
01:30 PM - 02:45 PM
$49.00
Choose your schedule
11:00 AM - 12:15 PM
$49.00
01:30 PM - 02:45 PM
$49.00
Choose your schedule
11:00 AM - 12:15 PM
$49.00
01:30 PM - 02:45 PM
$49.00
Choose your schedule
11:00 AM - 12:15 PM
$49.00
01:30 PM - 02:45 PM
$49.00
Choose your schedule
11:00 AM - 12:15 PM
$49.00
01:30 PM - 02:45 PM
$49.00
Choose your schedule
11:00 AM - 12:15 PM
$49.00
01:30 PM - 02:45 PM
$49.00
Choose your schedule
11:00 AM - 12:15 PM
$49.00
01:30 PM - 02:45 PM
$49.00
Choose your schedule
11:00 AM - 12:15 PM
$49.00
01:30 PM - 02:45 PM
$49.00
Choose your schedule
11:00 AM - 12:15 PM
$49.00
01:30 PM - 02:45 PM
$49.00
Choose your schedule
11:00 AM - 12:15 PM
$49.00
01:30 PM - 02:45 PM
$49.00
Choose your schedule
11:00 AM - 12:15 PM
$49.00
01:30 PM - 02:45 PM
$49.00
Choose your schedule
11:00 AM - 12:15 PM
$49.00
01:30 PM - 02:45 PM
$49.00
Choose your schedule
11:00 AM - 12:15 PM
$49.00
01:30 PM - 02:45 PM
$49.00
Choose your schedule
11:00 AM - 12:15 PM
$49.00
01:30 PM - 02:45 PM
$49.00
Choose your schedule
11:00 AM - 12:15 PM
$49.00
01:30 PM - 02:45 PM
$49.00
Choose your schedule
11:00 AM - 12:15 PM
$49.00
01:30 PM - 02:45 PM
$49.00
Choose your schedule
11:00 AM - 12:15 PM
$49.00
01:30 PM - 02:45 PM
$49.00
Choose your schedule
11:00 AM - 12:15 PM
$49.00
01:30 PM - 02:45 PM
$49.00
Choose your schedule
11:00 AM - 12:15 PM
$49.00
01:30 PM - 02:45 PM
$49.00
Choose your schedule
11:00 AM - 12:15 PM
$49.00
01:30 PM - 02:45 PM
$49.00
Choose your schedule
11:00 AM - 12:15 PM
$49.00
01:30 PM - 02:45 PM
$49.00
Choose your schedule
11:00 AM - 12:15 PM
$49.00
01:30 PM - 02:45 PM
$49.00
Choose your schedule
11:00 AM - 12:15 PM
$49.00
01:30 PM - 02:45 PM
$49.00
Choose your schedule
11:00 AM - 12:15 PM
$49.00
01:30 PM - 02:45 PM
$49.00
Choose your schedule
11:00 AM - 12:15 PM
$49.00
01:30 PM - 02:45 PM
$49.00
Choose your schedule
11:00 AM - 12:15 PM
$49.00
01:30 PM - 02:45 PM
$49.00
Choose your schedule
11:00 AM - 12:15 PM
$49.00
01:30 PM - 02:45 PM
$49.00
Choose your schedule
11:00 AM - 12:15 PM
$49.00
01:30 PM - 02:45 PM
$49.00
Choose your schedule
11:00 AM - 12:15 PM
$49.00
01:30 PM - 02:45 PM
$49.00
Choose your schedule
11:00 AM - 12:15 PM
$49.00
01:30 PM - 02:45 PM
$49.00
Choose your schedule
11:00 AM - 12:15 PM
$49.00
01:30 PM - 02:45 PM
$49.00
Choose your schedule
11:00 AM - 12:15 PM
$49.00
01:30 PM - 02:45 PM
$49.00
Choose your schedule
11:00 AM - 12:15 PM
$49.00
01:30 PM - 02:45 PM
$49.00
Choose your schedule
11:00 AM - 12:15 PM
$49.00
01:30 PM - 02:45 PM
$49.00
Choose your schedule
11:00 AM - 12:15 PM
$49.00
01:30 PM - 02:45 PM
$49.00
Choose your schedule
11:00 AM - 12:15 PM
$49.00
01:30 PM - 02:45 PM
$49.00
Choose your schedule
11:00 AM - 12:15 PM
$49.00
01:30 PM - 02:45 PM
$49.00
Choose your schedule
11:00 AM - 12:15 PM
$49.00
01:30 PM - 02:45 PM
$49.00
Choose your schedule
11:00 AM - 12:15 PM
$49.00
01:30 PM - 02:45 PM
$49.00
Choose your schedule
11:00 AM - 12:15 PM
$49.00
01:30 PM - 02:45 PM
$49.00
Choose your schedule
11:00 AM - 12:15 PM
$49.00
01:30 PM - 02:45 PM
$49.00
Choose your schedule
11:00 AM - 12:15 PM
$49.00
01:30 PM - 02:45 PM
$49.00
Choose your schedule
11:00 AM - 12:15 PM
$49.00
01:30 PM - 02:45 PM
$49.00
Choose your schedule
11:00 AM - 12:15 PM
$49.00
01:30 PM - 02:45 PM
$49.00
Choose your schedule
11:00 AM - 12:15 PM
$49.00
01:30 PM - 02:45 PM
$49.00
Choose your schedule
11:00 AM - 12:15 PM
$49.00
01:30 PM - 02:45 PM
$49.00
Choose your schedule
11:00 AM - 12:15 PM
$49.00
01:30 PM - 02:45 PM
$49.00
Choose your schedule
11:00 AM - 12:15 PM
$49.00
01:30 PM - 02:45 PM
$49.00
Choose your schedule
11:00 AM - 12:15 PM
$49.00
01:30 PM - 02:45 PM
$49.00
Choose your schedule
11:00 AM - 12:15 PM
$49.00
01:30 PM - 02:45 PM
$49.00
Choose your schedule
11:00 AM - 12:15 PM
$49.00
01:30 PM - 02:45 PM
$49.00
Choose your schedule
11:00 AM - 12:15 PM
$49.00
01:30 PM - 02:45 PM
$49.00
Choose your schedule
11:00 AM - 12:15 PM
$49.00
01:30 PM - 02:45 PM
$49.00
Choose your schedule
11:00 AM - 12:15 PM
$49.00
01:30 PM - 02:45 PM
$49.00
Choose your schedule
11:00 AM - 12:15 PM
$49.00
01:30 PM - 02:45 PM
$49.00
Choose your schedule
11:00 AM - 12:15 PM
$49.00
01:30 PM - 02:45 PM
$49.00
Choose your schedule
11:00 AM - 12:15 PM
$49.00
01:30 PM - 02:45 PM
$49.00
Choose your schedule
11:00 AM - 12:15 PM
$49.00
01:30 PM - 02:45 PM
$49.00
Choose your schedule
11:00 AM - 12:15 PM
$49.00
01:30 PM - 02:45 PM
$49.00
Choose your schedule
11:00 AM - 12:15 PM
$49.00
01:30 PM - 02:45 PM
$49.00
Choose your schedule
11:00 AM - 12:15 PM
$49.00
01:30 PM - 02:45 PM
$49.00
Choose your schedule
11:00 AM - 12:15 PM
$49.00
01:30 PM - 02:45 PM
$49.00
Choose your schedule
11:00 AM - 12:15 PM
$49.00
01:30 PM - 02:45 PM
$49.00
Choose your schedule
11:00 AM - 12:15 PM
$49.00
01:30 PM - 02:45 PM
$49.00
Choose your schedule
11:00 AM - 12:15 PM
$49.00
01:30 PM - 02:45 PM
$49.00
Choose your schedule
11:00 AM - 12:15 PM
$49.00
01:30 PM - 02:45 PM
$49.00
Choose your schedule
11:00 AM - 12:15 PM
$49.00
01:30 PM - 02:45 PM
$49.00
Choose your schedule
11:00 AM - 12:15 PM
$49.00
01:30 PM - 02:45 PM
$49.00
Choose your schedule
11:00 AM - 12:15 PM
$49.00
01:30 PM - 02:45 PM
$49.00
Choose your schedule
11:00 AM - 12:15 PM
$49.00
01:30 PM - 02:45 PM
$49.00
Choose your schedule
11:00 AM - 12:15 PM
$49.00
01:30 PM - 02:45 PM
$49.00
Choose your schedule
11:00 AM - 12:15 PM
$49.00
01:30 PM - 02:45 PM
$49.00
Choose your schedule
11:00 AM - 12:15 PM
$49.00
01:30 PM - 02:45 PM
$49.00
Choose your schedule
11:00 AM - 12:15 PM
$49.00
01:30 PM - 02:45 PM
$49.00
Choose your schedule
11:00 AM - 12:15 PM
$49.00
01:30 PM - 02:45 PM
$49.00
Choose your schedule
11:00 AM - 12:15 PM
$49.00
01:30 PM - 02:45 PM
$49.00
Choose your schedule
11:00 AM - 12:15 PM
$49.00
01:30 PM - 02:45 PM
$49.00
Choose your schedule
11:00 AM - 12:15 PM
$49.00
01:30 PM - 02:45 PM
$49.00
About the Experience
Visit the caves and rock formations of Lagos' famous 'Ponta da Piedade' coast! Departing from Marina de Lagos, our local skippers will show you every little secret of this outstanding coast.
Notes:
- Check-in takes place 15 minutes before departure. During the winter time, our staff shows up at the stands starting from 09:30 AM.
- Duration: 1h15min
- The boats are equipped with cushioned seats with back support.
Meeting point:
Estrada de São Roque, Lagos Train Station, Shop 1
8600-318 - Lagos

Terms and Conditions
Cancellations only up to 1 day prior to activity.
Earn $500*
towards your next trip
Join our Travel Rewards program and receive $500 just for signing up! As a Travel Rewards Member, you'll receive exclusive offers and early access to special deals and sales.