Boat Tours: Dolphin Watching Trip
Location: Algarve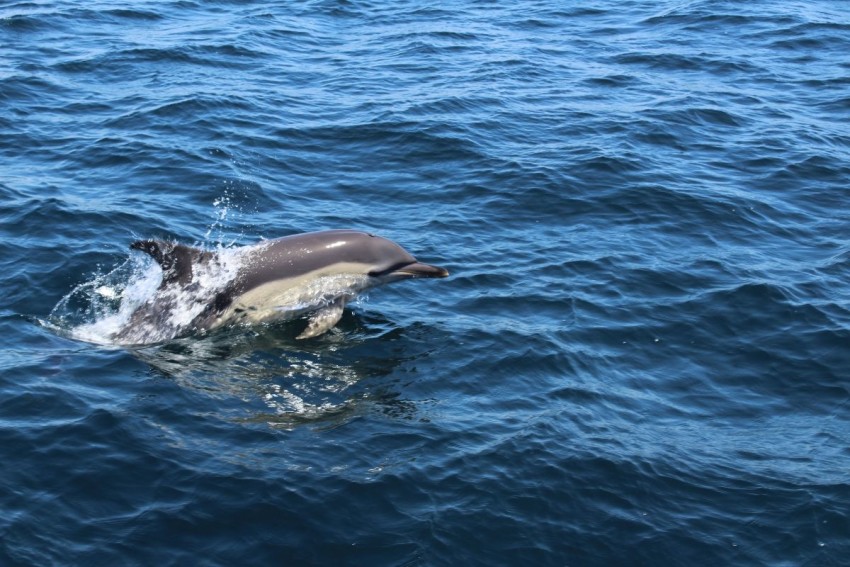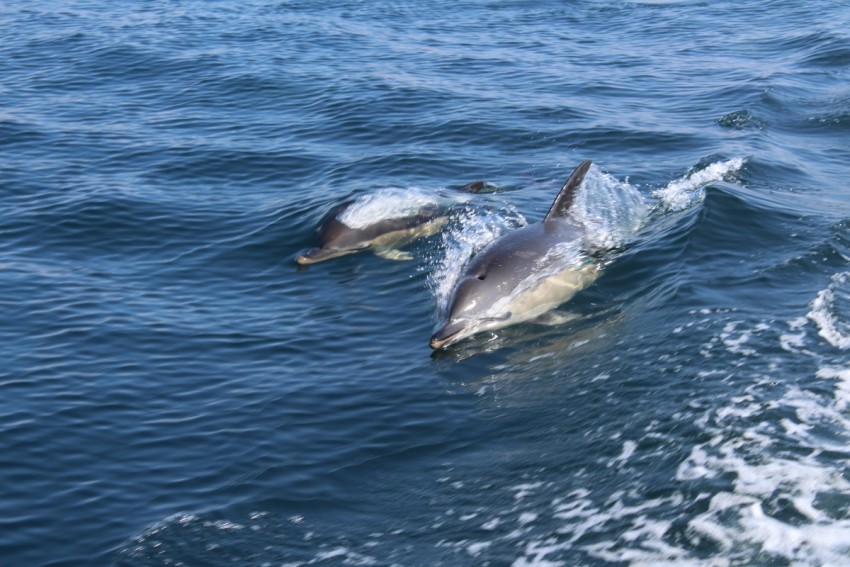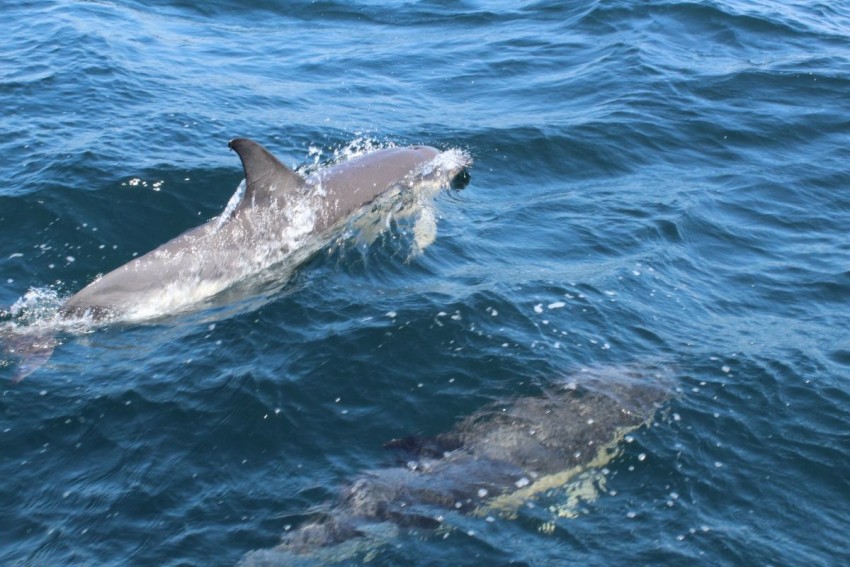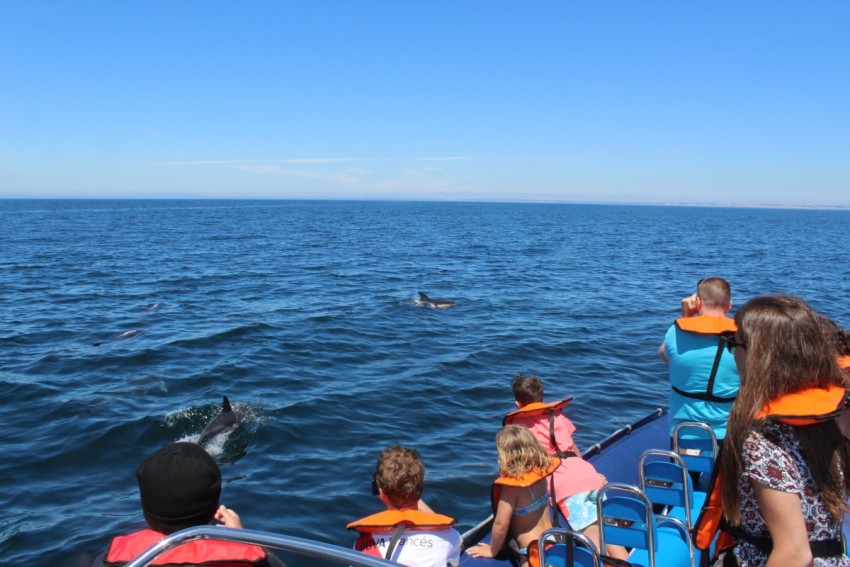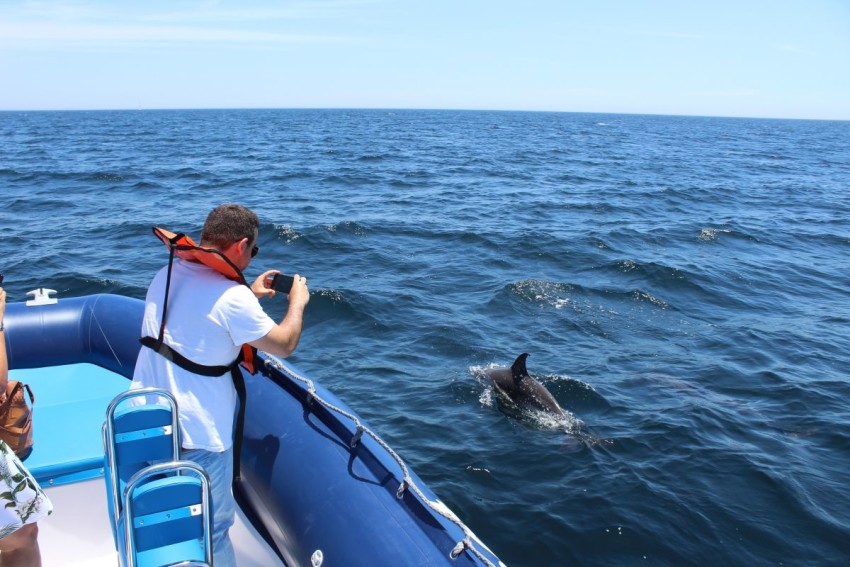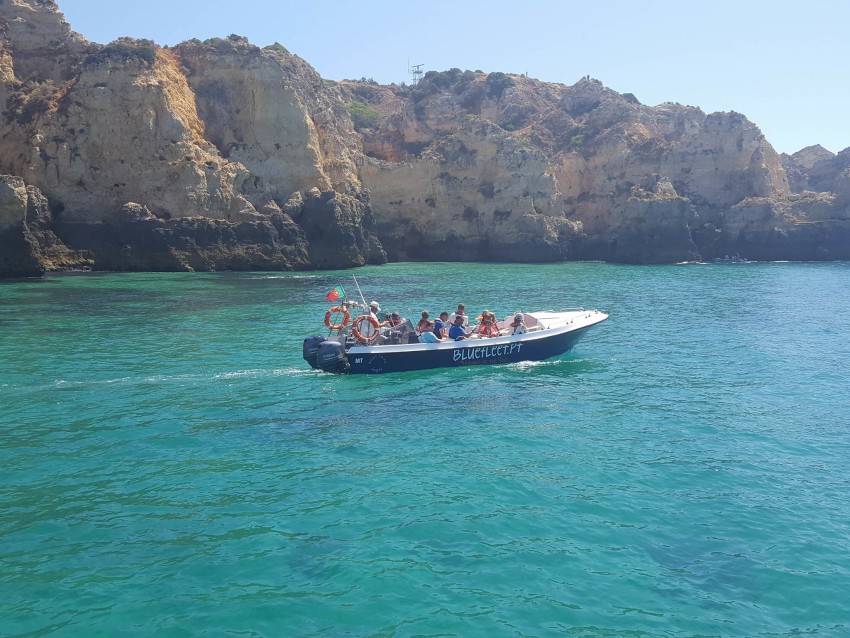 Choose your schedule
09:30 AM - 11:15 AM
$87.07
01:30 PM - 03:00 PM
$87.07
11:30 AM - 01:15 PM
$87.07
Choose your schedule
09:30 AM - 11:15 AM
$87.07
01:30 PM - 03:00 PM
$87.07
11:30 AM - 01:15 PM
$87.07
Choose your schedule
09:30 AM - 11:15 AM
$87.07
01:30 PM - 03:00 PM
$87.07
11:30 AM - 01:15 PM
$87.07
Choose your schedule
09:30 AM - 11:15 AM
$87.07
01:30 PM - 03:00 PM
$87.07
11:30 AM - 01:15 PM
$87.07
Choose your schedule
09:30 AM - 11:15 AM
$87.07
01:30 PM - 03:00 PM
$87.07
11:30 AM - 01:15 PM
$87.07
Choose your schedule
09:30 AM - 11:15 AM
$87.07
01:30 PM - 03:00 PM
$87.07
11:30 AM - 01:15 PM
$87.07
Choose your schedule
09:30 AM - 11:15 AM
$87.07
01:30 PM - 03:00 PM
$87.07
11:30 AM - 01:15 PM
$87.07
Choose your schedule
09:30 AM - 11:15 AM
$87.07
01:30 PM - 03:00 PM
$87.07
11:30 AM - 01:15 PM
$87.07
Choose your schedule
09:30 AM - 11:15 AM
$87.07
01:30 PM - 03:00 PM
$87.07
11:30 AM - 01:15 PM
$87.07
Choose your schedule
09:30 AM - 11:15 AM
$87.07
01:30 PM - 03:00 PM
$87.07
11:30 AM - 01:15 PM
$87.07
Choose your schedule
09:30 AM - 11:15 AM
$87.07
01:30 PM - 03:00 PM
$87.07
11:30 AM - 01:15 PM
$87.07
Choose your schedule
09:30 AM - 11:15 AM
$87.07
01:30 PM - 03:00 PM
$87.07
11:30 AM - 01:15 PM
$87.07
Choose your schedule
09:30 AM - 11:15 AM
$87.07
01:30 PM - 03:00 PM
$87.07
11:30 AM - 01:15 PM
$87.07
Choose your schedule
09:30 AM - 11:15 AM
$87.07
01:30 PM - 03:00 PM
$87.07
11:30 AM - 01:15 PM
$87.07
Choose your schedule
09:30 AM - 11:15 AM
$87.07
01:30 PM - 03:00 PM
$87.07
11:30 AM - 01:15 PM
$87.07
Choose your schedule
09:30 AM - 11:15 AM
$87.07
01:30 PM - 03:00 PM
$87.07
11:30 AM - 01:15 PM
$87.07
Choose your schedule
09:30 AM - 11:15 AM
$87.07
01:30 PM - 03:00 PM
$87.07
11:30 AM - 01:15 PM
$87.07
Choose your schedule
09:30 AM - 11:15 AM
$87.07
01:30 PM - 03:00 PM
$87.07
11:30 AM - 01:15 PM
$87.07
Choose your schedule
09:30 AM - 11:15 AM
$87.07
01:30 PM - 03:00 PM
$87.07
11:30 AM - 01:15 PM
$87.07
Choose your schedule
09:30 AM - 11:15 AM
$87.07
01:30 PM - 03:00 PM
$87.07
11:30 AM - 01:15 PM
$87.07
Choose your schedule
09:30 AM - 11:15 AM
$87.07
01:30 PM - 03:00 PM
$87.07
11:30 AM - 01:15 PM
$87.07
Choose your schedule
09:30 AM - 11:15 AM
$87.07
01:30 PM - 03:00 PM
$87.07
11:30 AM - 01:15 PM
$87.07
Choose your schedule
09:30 AM - 11:15 AM
$87.07
01:30 PM - 03:00 PM
$87.07
11:30 AM - 01:15 PM
$87.07
Choose your schedule
09:30 AM - 11:15 AM
$87.07
01:30 PM - 03:00 PM
$87.07
11:30 AM - 01:15 PM
$87.07
Choose your schedule
09:30 AM - 11:15 AM
$87.07
01:30 PM - 03:00 PM
$87.07
11:30 AM - 01:15 PM
$87.07
Choose your schedule
09:30 AM - 11:15 AM
$87.07
01:30 PM - 03:00 PM
$87.07
11:30 AM - 01:15 PM
$87.07
Choose your schedule
09:30 AM - 11:15 AM
$87.07
01:30 PM - 03:00 PM
$87.07
11:30 AM - 01:15 PM
$87.07
Choose your schedule
09:30 AM - 11:15 AM
$87.07
01:30 PM - 03:00 PM
$87.07
11:30 AM - 01:15 PM
$87.07
Choose your schedule
09:30 AM - 11:15 AM
$87.07
01:30 PM - 03:00 PM
$87.07
11:30 AM - 01:15 PM
$87.07
Choose your schedule
09:30 AM - 11:15 AM
$87.07
01:30 PM - 03:00 PM
$87.07
11:30 AM - 01:15 PM
$87.07
Choose your schedule
09:30 AM - 11:15 AM
$87.07
01:30 PM - 03:00 PM
$87.07
11:30 AM - 01:15 PM
$87.07
Choose your schedule
09:30 AM - 11:15 AM
$87.07
01:30 PM - 03:00 PM
$87.07
11:30 AM - 01:15 PM
$87.07
Choose your schedule
09:30 AM - 11:15 AM
$87.07
01:30 PM - 03:00 PM
$87.07
11:30 AM - 01:15 PM
$87.07
Choose your schedule
09:30 AM - 11:15 AM
$87.07
01:30 PM - 03:00 PM
$87.07
11:30 AM - 01:15 PM
$87.07
Choose your schedule
09:30 AM - 11:15 AM
$87.07
01:30 PM - 03:00 PM
$87.07
11:30 AM - 01:15 PM
$87.07
Choose your schedule
09:30 AM - 11:15 AM
$87.07
01:30 PM - 03:00 PM
$87.07
11:30 AM - 01:15 PM
$87.07
Choose your schedule
09:30 AM - 11:15 AM
$87.07
01:30 PM - 03:00 PM
$87.07
11:30 AM - 01:15 PM
$87.07
Choose your schedule
09:30 AM - 11:15 AM
$87.07
01:30 PM - 03:00 PM
$87.07
11:30 AM - 01:15 PM
$87.07
Choose your schedule
09:30 AM - 11:15 AM
$87.07
01:30 PM - 03:00 PM
$87.07
11:30 AM - 01:15 PM
$87.07
Choose your schedule
09:30 AM - 11:15 AM
$87.07
01:30 PM - 03:00 PM
$87.07
11:30 AM - 01:15 PM
$87.07
Choose your schedule
09:30 AM - 11:15 AM
$87.07
01:30 PM - 03:00 PM
$87.07
11:30 AM - 01:15 PM
$87.07
Choose your schedule
09:30 AM - 11:15 AM
$87.07
01:30 PM - 03:00 PM
$87.07
11:30 AM - 01:15 PM
$87.07
Choose your schedule
09:30 AM - 11:15 AM
$87.07
01:30 PM - 03:00 PM
$87.07
11:30 AM - 01:15 PM
$87.07
Choose your schedule
09:30 AM - 11:15 AM
$87.07
01:30 PM - 03:00 PM
$87.07
11:30 AM - 01:15 PM
$87.07
Choose your schedule
09:30 AM - 11:15 AM
$87.07
01:30 PM - 03:00 PM
$87.07
11:30 AM - 01:15 PM
$87.07
Choose your schedule
09:30 AM - 11:15 AM
$87.07
01:30 PM - 03:00 PM
$87.07
11:30 AM - 01:15 PM
$87.07
Choose your schedule
09:30 AM - 11:15 AM
$87.07
01:30 PM - 03:00 PM
$87.07
11:30 AM - 01:15 PM
$87.07
Choose your schedule
09:30 AM - 11:15 AM
$87.07
01:30 PM - 03:00 PM
$87.07
11:30 AM - 01:15 PM
$87.07
Choose your schedule
09:30 AM - 11:15 AM
$87.07
01:30 PM - 03:00 PM
$87.07
11:30 AM - 01:15 PM
$87.07
Choose your schedule
09:30 AM - 11:15 AM
$87.07
01:30 PM - 03:00 PM
$87.07
11:30 AM - 01:15 PM
$87.07
Choose your schedule
09:30 AM - 11:15 AM
$87.07
01:30 PM - 03:00 PM
$87.07
11:30 AM - 01:15 PM
$87.07
Choose your schedule
09:30 AM - 11:15 AM
$87.07
01:30 PM - 03:00 PM
$87.07
11:30 AM - 01:15 PM
$87.07
Choose your schedule
09:30 AM - 11:15 AM
$87.07
01:30 PM - 03:00 PM
$87.07
11:30 AM - 01:15 PM
$87.07
Choose your schedule
09:30 AM - 11:15 AM
$87.07
01:30 PM - 03:00 PM
$87.07
11:30 AM - 01:15 PM
$87.07
Choose your schedule
09:30 AM - 11:15 AM
$87.07
01:30 PM - 03:00 PM
$87.07
11:30 AM - 01:15 PM
$87.07
Choose your schedule
09:30 AM - 11:15 AM
$87.07
01:30 PM - 03:00 PM
$87.07
11:30 AM - 01:15 PM
$87.07
Choose your schedule
09:30 AM - 11:15 AM
$87.07
01:30 PM - 03:00 PM
$87.07
11:30 AM - 01:15 PM
$87.07
Choose your schedule
09:30 AM - 11:15 AM
$87.07
01:30 PM - 03:00 PM
$87.07
11:30 AM - 01:15 PM
$87.07
Choose your schedule
09:30 AM - 11:15 AM
$87.07
01:30 PM - 03:00 PM
$87.07
11:30 AM - 01:15 PM
$87.07
Choose your schedule
09:30 AM - 11:15 AM
$87.07
01:30 PM - 03:00 PM
$87.07
11:30 AM - 01:15 PM
$87.07
Choose your schedule
09:30 AM - 11:15 AM
$87.07
01:30 PM - 03:00 PM
$87.07
11:30 AM - 01:15 PM
$87.07
Choose your schedule
09:30 AM - 11:15 AM
$87.07
01:30 PM - 03:00 PM
$87.07
11:30 AM - 01:15 PM
$87.07
Choose your schedule
09:30 AM - 11:15 AM
$87.07
01:30 PM - 03:00 PM
$87.07
11:30 AM - 01:15 PM
$87.07
Choose your schedule
09:30 AM - 11:15 AM
$87.07
01:30 PM - 03:00 PM
$87.07
11:30 AM - 01:15 PM
$87.07
Choose your schedule
09:30 AM - 11:15 AM
$87.07
01:30 PM - 03:00 PM
$87.07
11:30 AM - 01:15 PM
$87.07
Choose your schedule
09:30 AM - 11:15 AM
$87.07
01:30 PM - 03:00 PM
$87.07
11:30 AM - 01:15 PM
$87.07
Choose your schedule
09:30 AM - 11:15 AM
$87.07
01:30 PM - 03:00 PM
$87.07
11:30 AM - 01:15 PM
$87.07
Choose your schedule
09:30 AM - 11:15 AM
$87.07
01:30 PM - 03:00 PM
$87.07
11:30 AM - 01:15 PM
$87.07
Choose your schedule
09:30 AM - 11:15 AM
$87.07
01:30 PM - 03:00 PM
$87.07
11:30 AM - 01:15 PM
$87.07
Choose your schedule
09:30 AM - 11:15 AM
$87.07
01:30 PM - 03:00 PM
$87.07
11:30 AM - 01:15 PM
$87.07
Choose your schedule
09:30 AM - 11:15 AM
$87.07
01:30 PM - 03:00 PM
$87.07
11:30 AM - 01:15 PM
$87.07
Choose your schedule
09:30 AM - 11:15 AM
$87.07
01:30 PM - 03:00 PM
$87.07
11:30 AM - 01:15 PM
$87.07
Choose your schedule
09:30 AM - 11:15 AM
$87.07
01:30 PM - 03:00 PM
$87.07
11:30 AM - 01:15 PM
$87.07
Choose your schedule
09:30 AM - 11:15 AM
$87.07
01:30 PM - 03:00 PM
$87.07
11:30 AM - 01:15 PM
$87.07
Choose your schedule
09:30 AM - 11:15 AM
$87.07
01:30 PM - 03:00 PM
$87.07
11:30 AM - 01:15 PM
$87.07
Choose your schedule
09:30 AM - 11:15 AM
$87.07
01:30 PM - 03:00 PM
$87.07
11:30 AM - 01:15 PM
$87.07
Choose your schedule
09:30 AM - 11:15 AM
$87.07
01:30 PM - 03:00 PM
$87.07
11:30 AM - 01:15 PM
$87.07
Choose your schedule
09:30 AM - 11:15 AM
$87.07
01:30 PM - 03:00 PM
$87.07
11:30 AM - 01:15 PM
$87.07
Choose your schedule
09:30 AM - 11:15 AM
$87.07
01:30 PM - 03:00 PM
$87.07
11:30 AM - 01:15 PM
$87.07
Choose your schedule
09:30 AM - 11:15 AM
$87.07
01:30 PM - 03:00 PM
$87.07
11:30 AM - 01:15 PM
$87.07
Choose your schedule
09:30 AM - 11:15 AM
$87.07
01:30 PM - 03:00 PM
$87.07
11:30 AM - 01:15 PM
$87.07
Choose your schedule
09:30 AM - 11:15 AM
$87.07
01:30 PM - 03:00 PM
$87.07
11:30 AM - 01:15 PM
$87.07
Choose your schedule
09:30 AM - 11:15 AM
$87.07
01:30 PM - 03:00 PM
$87.07
11:30 AM - 01:15 PM
$87.07
Choose your schedule
09:30 AM - 11:15 AM
$87.07
01:30 PM - 03:00 PM
$87.07
11:30 AM - 01:15 PM
$87.07
Choose your schedule
09:30 AM - 11:15 AM
$87.07
01:30 PM - 03:00 PM
$87.07
11:30 AM - 01:15 PM
$87.07
Choose your schedule
09:30 AM - 11:15 AM
$87.07
01:30 PM - 03:00 PM
$87.07
11:30 AM - 01:15 PM
$87.07
Choose your schedule
09:30 AM - 11:15 AM
$87.07
01:30 PM - 03:00 PM
$87.07
11:30 AM - 01:15 PM
$87.07
Choose your schedule
09:30 AM - 11:15 AM
$87.07
01:30 PM - 03:00 PM
$87.07
11:30 AM - 01:15 PM
$87.07
Choose your schedule
09:30 AM - 11:15 AM
$87.07
01:30 PM - 03:00 PM
$87.07
11:30 AM - 01:15 PM
$87.07
Choose your schedule
09:30 AM - 11:15 AM
$87.07
01:30 PM - 03:00 PM
$87.07
11:30 AM - 01:15 PM
$87.07
Choose your schedule
09:30 AM - 11:15 AM
$87.07
01:30 PM - 03:00 PM
$87.07
11:30 AM - 01:15 PM
$87.07
Choose your schedule
09:30 AM - 11:15 AM
$87.07
01:30 PM - 03:00 PM
$87.07
11:30 AM - 01:15 PM
$87.07
Choose your schedule
09:30 AM - 11:15 AM
$87.07
01:30 PM - 03:00 PM
$87.07
11:30 AM - 01:15 PM
$87.07
Choose your schedule
09:30 AM - 11:15 AM
$87.07
01:30 PM - 03:00 PM
$87.07
11:30 AM - 01:15 PM
$87.07
Choose your schedule
09:30 AM - 11:15 AM
$87.07
01:30 PM - 03:00 PM
$87.07
11:30 AM - 01:15 PM
$87.07
Choose your schedule
09:30 AM - 11:15 AM
$87.07
01:30 PM - 03:00 PM
$87.07
11:30 AM - 01:15 PM
$87.07
Choose your schedule
09:30 AM - 11:15 AM
$87.07
01:30 PM - 03:00 PM
$87.07
11:30 AM - 01:15 PM
$87.07
Choose your schedule
09:30 AM - 11:15 AM
$87.07
01:30 PM - 03:00 PM
$87.07
11:30 AM - 01:15 PM
$87.07
Choose your schedule
09:30 AM - 11:15 AM
$87.07
01:30 PM - 03:00 PM
$87.07
11:30 AM - 01:15 PM
$87.07
Choose your schedule
09:30 AM - 11:15 AM
$87.07
01:30 PM - 03:00 PM
$87.07
11:30 AM - 01:15 PM
$87.07
Choose your schedule
09:30 AM - 11:15 AM
$87.07
01:30 PM - 03:00 PM
$87.07
11:30 AM - 01:15 PM
$87.07
Choose your schedule
09:30 AM - 11:15 AM
$87.07
01:30 PM - 03:00 PM
$87.07
11:30 AM - 01:15 PM
$87.07
Choose your schedule
09:30 AM - 11:15 AM
$87.07
01:30 PM - 03:00 PM
$87.07
11:30 AM - 01:15 PM
$87.07
Choose your schedule
09:30 AM - 11:15 AM
$87.07
01:30 PM - 03:00 PM
$87.07
11:30 AM - 01:15 PM
$87.07
Choose your schedule
09:30 AM - 11:15 AM
$87.07
01:30 PM - 03:00 PM
$87.07
11:30 AM - 01:15 PM
$87.07
Choose your schedule
09:30 AM - 11:15 AM
$87.07
01:30 PM - 03:00 PM
$87.07
11:30 AM - 01:15 PM
$87.07
Choose your schedule
09:30 AM - 11:15 AM
$87.07
01:30 PM - 03:00 PM
$87.07
11:30 AM - 01:15 PM
$87.07
Choose your schedule
09:30 AM - 11:15 AM
$87.07
01:30 PM - 03:00 PM
$87.07
11:30 AM - 01:15 PM
$87.07
Choose your schedule
09:30 AM - 11:15 AM
$87.07
01:30 PM - 03:00 PM
$87.07
11:30 AM - 01:15 PM
$87.07
Choose your schedule
09:30 AM - 11:15 AM
$87.07
01:30 PM - 03:00 PM
$87.07
11:30 AM - 01:15 PM
$87.07
Choose your schedule
09:30 AM - 11:15 AM
$87.07
01:30 PM - 03:00 PM
$87.07
11:30 AM - 01:15 PM
$87.07
Choose your schedule
09:30 AM - 11:15 AM
$87.07
01:30 PM - 03:00 PM
$87.07
11:30 AM - 01:15 PM
$87.07
Choose your schedule
09:30 AM - 11:15 AM
$87.07
01:30 PM - 03:00 PM
$87.07
11:30 AM - 01:15 PM
$87.07
Choose your schedule
09:30 AM - 11:15 AM
$87.07
01:30 PM - 03:00 PM
$87.07
11:30 AM - 01:15 PM
$87.07
Choose your schedule
09:30 AM - 11:15 AM
$87.07
01:30 PM - 03:00 PM
$87.07
11:30 AM - 01:15 PM
$87.07
Choose your schedule
09:30 AM - 11:15 AM
$87.07
01:30 PM - 03:00 PM
$87.07
11:30 AM - 01:15 PM
$87.07
Choose your schedule
09:30 AM - 11:15 AM
$87.07
01:30 PM - 03:00 PM
$87.07
11:30 AM - 01:15 PM
$87.07
Choose your schedule
09:30 AM - 11:15 AM
$87.07
01:30 PM - 03:00 PM
$87.07
11:30 AM - 01:15 PM
$87.07
Choose your schedule
09:30 AM - 11:15 AM
$87.07
01:30 PM - 03:00 PM
$87.07
11:30 AM - 01:15 PM
$87.07
Choose your schedule
09:30 AM - 11:15 AM
$87.07
01:30 PM - 03:00 PM
$87.07
11:30 AM - 01:15 PM
$87.07
Choose your schedule
09:30 AM - 11:15 AM
$87.07
01:30 PM - 03:00 PM
$87.07
11:30 AM - 01:15 PM
$87.07
Choose your schedule
09:30 AM - 11:15 AM
$87.07
01:30 PM - 03:00 PM
$87.07
11:30 AM - 01:15 PM
$87.07
Choose your schedule
09:30 AM - 11:15 AM
$87.07
01:30 PM - 03:00 PM
$87.07
11:30 AM - 01:15 PM
$87.07
Choose your schedule
09:30 AM - 11:15 AM
$87.07
01:30 PM - 03:00 PM
$87.07
11:30 AM - 01:15 PM
$87.07
Choose your schedule
09:30 AM - 11:15 AM
$87.07
01:30 PM - 03:00 PM
$87.07
11:30 AM - 01:15 PM
$87.07
Choose your schedule
09:30 AM - 11:15 AM
$87.07
01:30 PM - 03:00 PM
$87.07
11:30 AM - 01:15 PM
$87.07
Choose your schedule
09:30 AM - 11:15 AM
$87.07
01:30 PM - 03:00 PM
$87.07
11:30 AM - 01:15 PM
$87.07
Choose your schedule
09:30 AM - 11:15 AM
$87.07
01:30 PM - 03:00 PM
$87.07
11:30 AM - 01:15 PM
$87.07
Choose your schedule
09:30 AM - 11:15 AM
$87.07
01:30 PM - 03:00 PM
$87.07
11:30 AM - 01:15 PM
$87.07
Choose your schedule
09:30 AM - 11:15 AM
$87.07
01:30 PM - 03:00 PM
$87.07
11:30 AM - 01:15 PM
$87.07
Choose your schedule
09:30 AM - 11:15 AM
$87.07
01:30 PM - 03:00 PM
$87.07
11:30 AM - 01:15 PM
$87.07
Choose your schedule
09:30 AM - 11:15 AM
$87.07
01:30 PM - 03:00 PM
$87.07
11:30 AM - 01:15 PM
$87.07
Choose your schedule
09:30 AM - 11:15 AM
$87.07
01:30 PM - 03:00 PM
$87.07
11:30 AM - 01:15 PM
$87.07
Choose your schedule
09:30 AM - 11:15 AM
$87.07
01:30 PM - 03:00 PM
$87.07
11:30 AM - 01:15 PM
$87.07
Choose your schedule
09:30 AM - 11:15 AM
$87.07
01:30 PM - 03:00 PM
$87.07
11:30 AM - 01:15 PM
$87.07
Choose your schedule
09:30 AM - 11:15 AM
$87.07
01:30 PM - 03:00 PM
$87.07
11:30 AM - 01:15 PM
$87.07
Choose your schedule
09:30 AM - 11:15 AM
$87.07
01:30 PM - 03:00 PM
$87.07
11:30 AM - 01:15 PM
$87.07
Choose your schedule
09:30 AM - 11:15 AM
$87.07
01:30 PM - 03:00 PM
$87.07
11:30 AM - 01:15 PM
$87.07
Choose your schedule
09:30 AM - 11:15 AM
$87.07
01:30 PM - 03:00 PM
$87.07
11:30 AM - 01:15 PM
$87.07
Choose your schedule
09:30 AM - 11:15 AM
$87.07
01:30 PM - 03:00 PM
$87.07
11:30 AM - 01:15 PM
$87.07
Choose your schedule
09:30 AM - 11:15 AM
$87.07
01:30 PM - 03:00 PM
$87.07
11:30 AM - 01:15 PM
$87.07
Choose your schedule
09:30 AM - 11:15 AM
$87.07
01:30 PM - 03:00 PM
$87.07
11:30 AM - 01:15 PM
$87.07
Choose your schedule
09:30 AM - 11:15 AM
$87.07
01:30 PM - 03:00 PM
$87.07
11:30 AM - 01:15 PM
$87.07
Choose your schedule
09:30 AM - 11:15 AM
$87.07
01:30 PM - 03:00 PM
$87.07
11:30 AM - 01:15 PM
$87.07
Choose your schedule
09:30 AM - 11:15 AM
$87.07
01:30 PM - 03:00 PM
$87.07
11:30 AM - 01:15 PM
$87.07
Choose your schedule
09:30 AM - 11:15 AM
$87.07
01:30 PM - 03:00 PM
$87.07
11:30 AM - 01:15 PM
$87.07
Choose your schedule
09:30 AM - 11:15 AM
$87.07
01:30 PM - 03:00 PM
$87.07
11:30 AM - 01:15 PM
$87.07
Choose your schedule
09:30 AM - 11:15 AM
$87.07
01:30 PM - 03:00 PM
$87.07
11:30 AM - 01:15 PM
$87.07
Choose your schedule
09:30 AM - 11:15 AM
$87.07
01:30 PM - 03:00 PM
$87.07
11:30 AM - 01:15 PM
$87.07
Choose your schedule
09:30 AM - 11:15 AM
$87.07
01:30 PM - 03:00 PM
$87.07
11:30 AM - 01:15 PM
$87.07
Choose your schedule
09:30 AM - 11:15 AM
$87.07
01:30 PM - 03:00 PM
$87.07
11:30 AM - 01:15 PM
$87.07
Choose your schedule
09:30 AM - 11:15 AM
$87.07
01:30 PM - 03:00 PM
$87.07
11:30 AM - 01:15 PM
$87.07
Choose your schedule
09:30 AM - 11:15 AM
$87.07
01:30 PM - 03:00 PM
$87.07
11:30 AM - 01:15 PM
$87.07
Choose your schedule
09:30 AM - 11:15 AM
$87.07
01:30 PM - 03:00 PM
$87.07
11:30 AM - 01:15 PM
$87.07
Choose your schedule
09:30 AM - 11:15 AM
$87.07
01:30 PM - 03:00 PM
$87.07
11:30 AM - 01:15 PM
$87.07
Choose your schedule
09:30 AM - 11:15 AM
$87.07
01:30 PM - 03:00 PM
$87.07
11:30 AM - 01:15 PM
$87.07
Choose your schedule
09:30 AM - 11:15 AM
$87.07
01:30 PM - 03:00 PM
$87.07
11:30 AM - 01:15 PM
$87.07
Choose your schedule
09:30 AM - 11:15 AM
$87.07
01:30 PM - 03:00 PM
$87.07
11:30 AM - 01:15 PM
$87.07
Choose your schedule
09:30 AM - 11:15 AM
$87.07
01:30 PM - 03:00 PM
$87.07
11:30 AM - 01:15 PM
$87.07
Choose your schedule
09:30 AM - 11:15 AM
$87.07
01:30 PM - 03:00 PM
$87.07
11:30 AM - 01:15 PM
$87.07
Choose your schedule
09:30 AM - 11:15 AM
$87.07
01:30 PM - 03:00 PM
$87.07
11:30 AM - 01:15 PM
$87.07
Choose your schedule
09:30 AM - 11:15 AM
$87.07
01:30 PM - 03:00 PM
$87.07
11:30 AM - 01:15 PM
$87.07
Choose your schedule
09:30 AM - 11:15 AM
$87.07
01:30 PM - 03:00 PM
$87.07
11:30 AM - 01:15 PM
$87.07
Choose your schedule
09:30 AM - 11:15 AM
$87.07
01:30 PM - 03:00 PM
$87.07
11:30 AM - 01:15 PM
$87.07
Choose your schedule
09:30 AM - 11:15 AM
$87.07
01:30 PM - 03:00 PM
$87.07
11:30 AM - 01:15 PM
$87.07
Choose your schedule
09:30 AM - 11:15 AM
$87.07
01:30 PM - 03:00 PM
$87.07
11:30 AM - 01:15 PM
$87.07
Choose your schedule
09:30 AM - 11:15 AM
$87.07
01:30 PM - 03:00 PM
$87.07
11:30 AM - 01:15 PM
$87.07
Choose your schedule
09:30 AM - 11:15 AM
$87.07
01:30 PM - 03:00 PM
$87.07
11:30 AM - 01:15 PM
$87.07
Choose your schedule
09:30 AM - 11:15 AM
$87.07
01:30 PM - 03:00 PM
$87.07
11:30 AM - 01:15 PM
$87.07
Choose your schedule
09:30 AM - 11:15 AM
$87.07
01:30 PM - 03:00 PM
$87.07
11:30 AM - 01:15 PM
$87.07
Choose your schedule
09:30 AM - 11:15 AM
$87.07
01:30 PM - 03:00 PM
$87.07
11:30 AM - 01:15 PM
$87.07
Choose your schedule
09:30 AM - 11:15 AM
$87.07
01:30 PM - 03:00 PM
$87.07
11:30 AM - 01:15 PM
$87.07
Choose your schedule
09:30 AM - 11:15 AM
$87.07
01:30 PM - 03:00 PM
$87.07
11:30 AM - 01:15 PM
$87.07
Choose your schedule
09:30 AM - 11:15 AM
$87.07
01:30 PM - 03:00 PM
$87.07
11:30 AM - 01:15 PM
$87.07
Choose your schedule
09:30 AM - 11:15 AM
$87.07
01:30 PM - 03:00 PM
$87.07
11:30 AM - 01:15 PM
$87.07
Choose your schedule
09:30 AM - 11:15 AM
$87.07
01:30 PM - 03:00 PM
$87.07
11:30 AM - 01:15 PM
$87.07
Choose your schedule
09:30 AM - 11:15 AM
$87.07
01:30 PM - 03:00 PM
$87.07
11:30 AM - 01:15 PM
$87.07
Choose your schedule
09:30 AM - 11:15 AM
$87.07
01:30 PM - 03:00 PM
$87.07
11:30 AM - 01:15 PM
$87.07
Choose your schedule
09:30 AM - 11:15 AM
$87.07
01:30 PM - 03:00 PM
$87.07
11:30 AM - 01:15 PM
$87.07
Choose your schedule
09:30 AM - 11:15 AM
$87.07
01:30 PM - 03:00 PM
$87.07
11:30 AM - 01:15 PM
$87.07
Choose your schedule
09:30 AM - 11:15 AM
$87.07
01:30 PM - 03:00 PM
$87.07
11:30 AM - 01:15 PM
$87.07
Choose your schedule
09:30 AM - 11:15 AM
$87.07
01:30 PM - 03:00 PM
$87.07
11:30 AM - 01:15 PM
$87.07
Choose your schedule
09:30 AM - 11:15 AM
$87.07
01:30 PM - 03:00 PM
$87.07
11:30 AM - 01:15 PM
$87.07
Choose your schedule
09:30 AM - 11:15 AM
$87.07
01:30 PM - 03:00 PM
$87.07
11:30 AM - 01:15 PM
$87.07
Choose your schedule
09:30 AM - 11:15 AM
$87.07
01:30 PM - 03:00 PM
$87.07
11:30 AM - 01:15 PM
$87.07
Choose your schedule
09:30 AM - 11:15 AM
$87.07
01:30 PM - 03:00 PM
$87.07
11:30 AM - 01:15 PM
$87.07
Choose your schedule
09:30 AM - 11:15 AM
$87.07
01:30 PM - 03:00 PM
$87.07
11:30 AM - 01:15 PM
$87.07
Choose your schedule
09:30 AM - 11:15 AM
$87.07
01:30 PM - 03:00 PM
$87.07
11:30 AM - 01:15 PM
$87.07
Choose your schedule
09:30 AM - 11:15 AM
$87.07
01:30 PM - 03:00 PM
$87.07
11:30 AM - 01:15 PM
$87.07
Choose your schedule
09:30 AM - 11:15 AM
$87.07
01:30 PM - 03:00 PM
$87.07
11:30 AM - 01:15 PM
$87.07
Choose your schedule
11:30 AM - 01:15 PM
$87.07
Choose your schedule
11:30 AM - 01:15 PM
$87.07
Choose your schedule
11:30 AM - 01:15 PM
$87.07
Choose your schedule
11:30 AM - 01:15 PM
$87.07
Choose your schedule
11:30 AM - 01:15 PM
$87.07
Choose your schedule
11:30 AM - 01:15 PM
$87.07
Choose your schedule
11:30 AM - 01:15 PM
$87.07
Choose your schedule
11:30 AM - 01:15 PM
$87.07
Choose your schedule
11:30 AM - 01:15 PM
$87.07
Choose your schedule
11:30 AM - 01:15 PM
$87.07
Choose your schedule
11:30 AM - 01:15 PM
$87.07
Choose your schedule
11:30 AM - 01:15 PM
$87.07
Choose your schedule
11:30 AM - 01:15 PM
$87.07
Choose your schedule
11:30 AM - 01:15 PM
$87.07
Choose your schedule
11:30 AM - 01:15 PM
$87.07
Choose your schedule
11:30 AM - 01:15 PM
$87.07
Choose your schedule
11:30 AM - 01:15 PM
$87.07
Choose your schedule
11:30 AM - 01:15 PM
$87.07
Choose your schedule
11:30 AM - 01:15 PM
$87.07
Choose your schedule
11:30 AM - 01:15 PM
$87.07
Choose your schedule
11:30 AM - 01:15 PM
$87.07
Choose your schedule
11:30 AM - 01:15 PM
$87.07
Choose your schedule
11:30 AM - 01:15 PM
$87.07
Choose your schedule
11:30 AM - 01:15 PM
$87.07
Choose your schedule
11:30 AM - 01:15 PM
$87.07
Choose your schedule
11:30 AM - 01:15 PM
$87.07
Choose your schedule
11:30 AM - 01:15 PM
$87.07
Choose your schedule
11:30 AM - 01:15 PM
$87.07
Choose your schedule
11:30 AM - 01:15 PM
$87.07
Choose your schedule
11:30 AM - 01:15 PM
$87.07
Choose your schedule
11:30 AM - 01:15 PM
$87.07
Choose your schedule
11:30 AM - 01:15 PM
$87.07
Choose your schedule
11:30 AM - 01:15 PM
$87.07
Choose your schedule
11:30 AM - 01:15 PM
$87.07
Choose your schedule
11:30 AM - 01:15 PM
$87.07
Choose your schedule
11:30 AM - 01:15 PM
$87.07
Choose your schedule
11:30 AM - 01:15 PM
$87.07
Choose your schedule
11:30 AM - 01:15 PM
$87.07
Choose your schedule
11:30 AM - 01:15 PM
$87.07
Choose your schedule
11:30 AM - 01:15 PM
$87.07
Choose your schedule
11:30 AM - 01:15 PM
$87.07
Choose your schedule
11:30 AM - 01:15 PM
$87.07
Choose your schedule
11:30 AM - 01:15 PM
$87.07
Choose your schedule
11:30 AM - 01:15 PM
$87.07
Choose your schedule
11:30 AM - 01:15 PM
$87.07
Choose your schedule
11:30 AM - 01:15 PM
$87.07
Choose your schedule
11:30 AM - 01:15 PM
$87.07
Choose your schedule
11:30 AM - 01:15 PM
$87.07
Choose your schedule
11:30 AM - 01:15 PM
$87.07
Choose your schedule
11:30 AM - 01:15 PM
$87.07
Choose your schedule
11:30 AM - 01:15 PM
$87.07
Choose your schedule
11:30 AM - 01:15 PM
$87.07
Choose your schedule
11:30 AM - 01:15 PM
$87.07
Choose your schedule
11:30 AM - 01:15 PM
$87.07
Choose your schedule
11:30 AM - 01:15 PM
$87.07
Choose your schedule
11:30 AM - 01:15 PM
$87.07
Choose your schedule
11:30 AM - 01:15 PM
$87.07
Choose your schedule
11:30 AM - 01:15 PM
$87.07
Choose your schedule
11:30 AM - 01:15 PM
$87.07
Choose your schedule
11:30 AM - 01:15 PM
$87.07
Choose your schedule
11:30 AM - 01:15 PM
$87.07
Choose your schedule
11:30 AM - 01:15 PM
$87.07
Choose your schedule
11:30 AM - 01:15 PM
$87.07
Choose your schedule
11:30 AM - 01:15 PM
$87.07
Choose your schedule
11:30 AM - 01:15 PM
$87.07
Choose your schedule
11:30 AM - 01:15 PM
$87.07
Choose your schedule
11:30 AM - 01:15 PM
$87.07
Choose your schedule
11:30 AM - 01:15 PM
$87.07
Choose your schedule
11:30 AM - 01:15 PM
$87.07
Choose your schedule
11:30 AM - 01:15 PM
$87.07
Choose your schedule
11:30 AM - 01:15 PM
$87.07
Choose your schedule
11:30 AM - 01:15 PM
$87.07
Choose your schedule
11:30 AM - 01:15 PM
$87.07
Choose your schedule
11:30 AM - 01:15 PM
$87.07
Choose your schedule
11:30 AM - 01:15 PM
$87.07
Choose your schedule
11:30 AM - 01:15 PM
$87.07
Choose your schedule
11:30 AM - 01:15 PM
$87.07
Choose your schedule
11:30 AM - 01:15 PM
$87.07
Choose your schedule
11:30 AM - 01:15 PM
$87.07
Choose your schedule
11:30 AM - 01:15 PM
$87.07
Choose your schedule
11:30 AM - 01:15 PM
$87.07
Choose your schedule
11:30 AM - 01:15 PM
$87.07
Choose your schedule
11:30 AM - 01:15 PM
$87.07
Choose your schedule
11:30 AM - 01:15 PM
$87.07
Choose your schedule
11:30 AM - 01:15 PM
$87.07
Choose your schedule
11:30 AM - 01:15 PM
$87.07
Choose your schedule
11:30 AM - 01:15 PM
$87.07
Choose your schedule
11:30 AM - 01:15 PM
$87.07
Choose your schedule
11:30 AM - 01:15 PM
$87.07
Choose your schedule
11:30 AM - 01:15 PM
$87.07
Choose your schedule
11:30 AM - 01:15 PM
$87.07
Choose your schedule
11:30 AM - 01:15 PM
$87.07
Choose your schedule
11:30 AM - 01:15 PM
$87.07
Choose your schedule
11:30 AM - 01:15 PM
$87.07
Choose your schedule
11:30 AM - 01:15 PM
$87.07
Choose your schedule
11:30 AM - 01:15 PM
$87.07
Choose your schedule
11:30 AM - 01:15 PM
$87.07
Choose your schedule
11:30 AM - 01:15 PM
$87.07
Choose your schedule
11:30 AM - 01:15 PM
$87.07
Choose your schedule
11:30 AM - 01:15 PM
$87.07
Choose your schedule
11:30 AM - 01:15 PM
$87.07
Choose your schedule
09:30 AM - 11:15 AM
$87.07
01:30 PM - 03:00 PM
$87.07
11:30 AM - 01:15 PM
$87.07
Choose your schedule
09:30 AM - 11:15 AM
$87.07
01:30 PM - 03:00 PM
$87.07
11:30 AM - 01:15 PM
$87.07
Choose your schedule
09:30 AM - 11:15 AM
$87.07
01:30 PM - 03:00 PM
$87.07
11:30 AM - 01:15 PM
$87.07
Choose your schedule
09:30 AM - 11:15 AM
$87.07
01:30 PM - 03:00 PM
$87.07
11:30 AM - 01:15 PM
$87.07
Choose your schedule
09:30 AM - 11:15 AM
$87.07
01:30 PM - 03:00 PM
$87.07
11:30 AM - 01:15 PM
$87.07
Choose your schedule
09:30 AM - 11:15 AM
$87.07
01:30 PM - 03:00 PM
$87.07
11:30 AM - 01:15 PM
$87.07
Choose your schedule
09:30 AM - 11:15 AM
$87.07
01:30 PM - 03:00 PM
$87.07
11:30 AM - 01:15 PM
$87.07
Choose your schedule
09:30 AM - 11:15 AM
$87.07
01:30 PM - 03:00 PM
$87.07
11:30 AM - 01:15 PM
$87.07
Choose your schedule
09:30 AM - 11:15 AM
$87.07
01:30 PM - 03:00 PM
$87.07
11:30 AM - 01:15 PM
$87.07
Choose your schedule
09:30 AM - 11:15 AM
$87.07
01:30 PM - 03:00 PM
$87.07
11:30 AM - 01:15 PM
$87.07
Choose your schedule
09:30 AM - 11:15 AM
$87.07
01:30 PM - 03:00 PM
$87.07
11:30 AM - 01:15 PM
$87.07
Choose your schedule
09:30 AM - 11:15 AM
$87.07
01:30 PM - 03:00 PM
$87.07
11:30 AM - 01:15 PM
$87.07
Choose your schedule
09:30 AM - 11:15 AM
$87.07
01:30 PM - 03:00 PM
$87.07
11:30 AM - 01:15 PM
$87.07
Choose your schedule
09:30 AM - 11:15 AM
$87.07
01:30 PM - 03:00 PM
$87.07
11:30 AM - 01:15 PM
$87.07
Choose your schedule
09:30 AM - 11:15 AM
$87.07
01:30 PM - 03:00 PM
$87.07
11:30 AM - 01:15 PM
$87.07
Choose your schedule
09:30 AM - 11:15 AM
$87.07
01:30 PM - 03:00 PM
$87.07
11:30 AM - 01:15 PM
$87.07
Choose your schedule
09:30 AM - 11:15 AM
$87.07
01:30 PM - 03:00 PM
$87.07
11:30 AM - 01:15 PM
$87.07
Choose your schedule
09:30 AM - 11:15 AM
$87.07
01:30 PM - 03:00 PM
$87.07
11:30 AM - 01:15 PM
$87.07
Choose your schedule
09:30 AM - 11:15 AM
$87.07
01:30 PM - 03:00 PM
$87.07
11:30 AM - 01:15 PM
$87.07
About the Experience
Explore Portugal's beautiful southern coast while observing many species of dolphins and other marine animals along the way!
Working with small groups, we provide a more attentive service and provide all the info and fun facts about the dolphins. Departure takes place from Marina de Lagos, our experienced crew will take you to the areas the dolphins and other cetaceans more often appear. (Sucess rate 90%).
Duration: 1hr 45 min
** Check-in takes place 15 minutes before departure. During the winter time, our staff shows up at the stands starting from 09:30 AM.
Meeting point:
Estrada de São Roque, Lagos Train Station, Shop 1
8600-318 - Lagos

Earn $500*
towards your next trip
Join our Travel Rewards program and receive $500 just for signing up! As a Travel Rewards Member, you'll receive exclusive offers and early access to special deals and sales.