Boat Tours: Algar de Benagil
Location: Algarve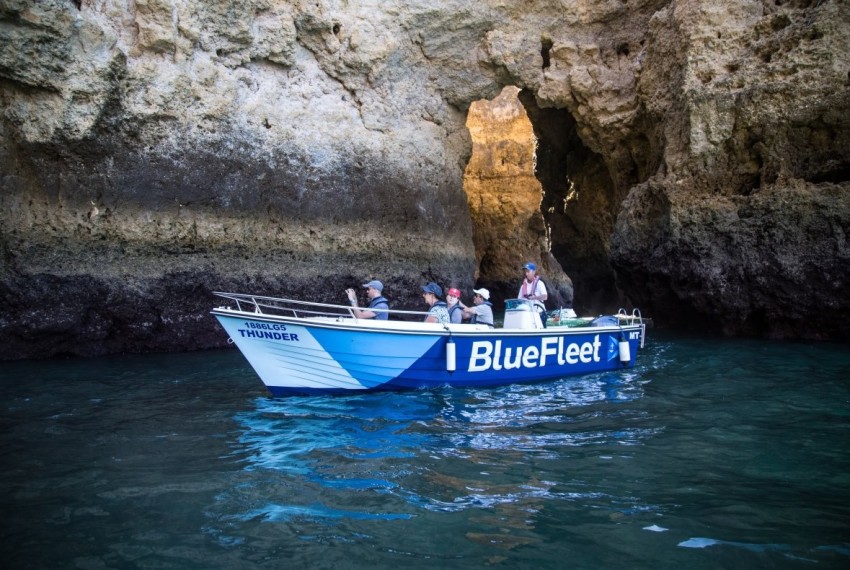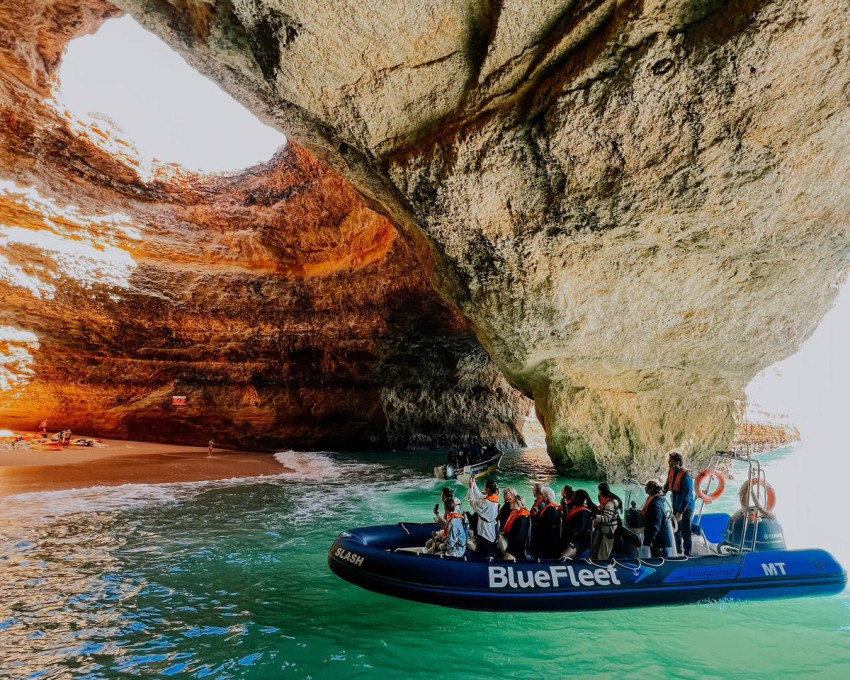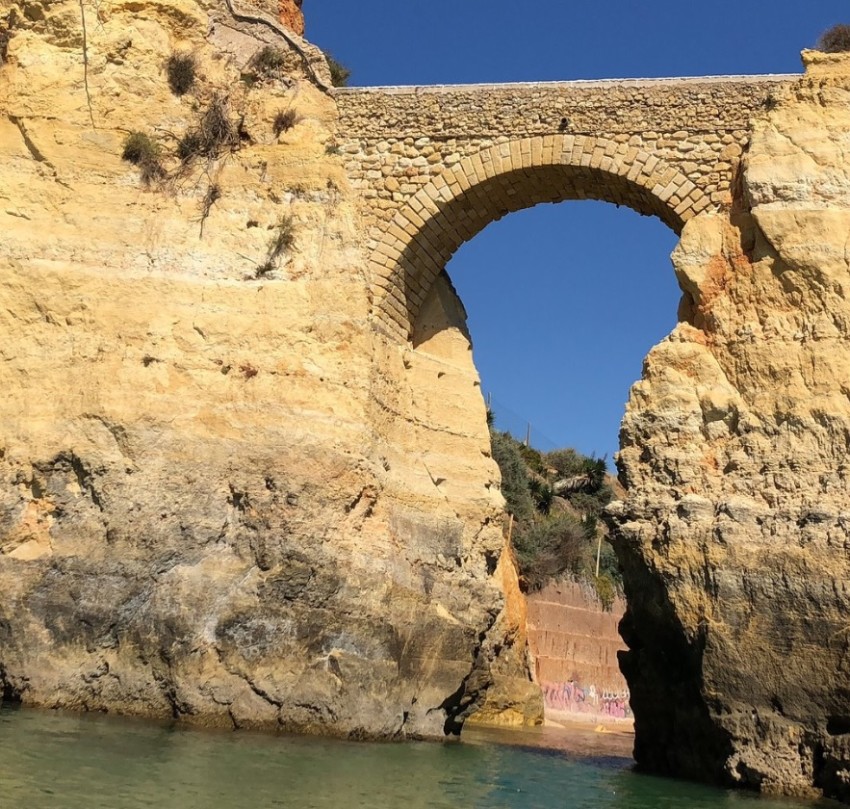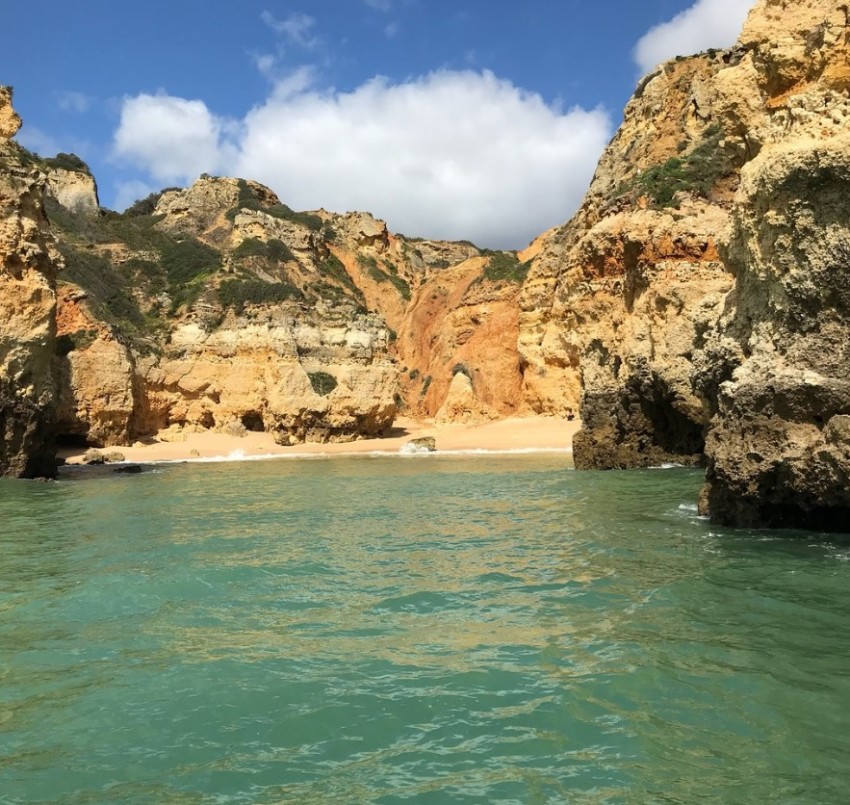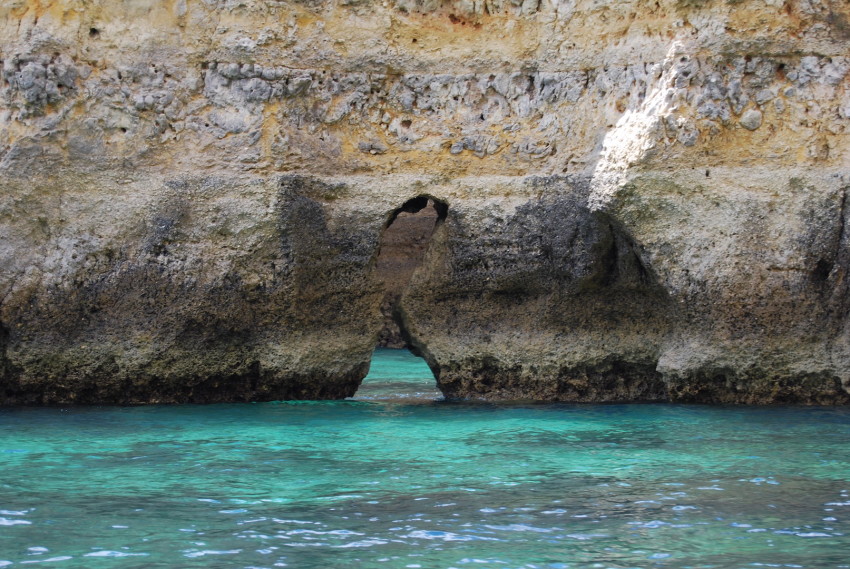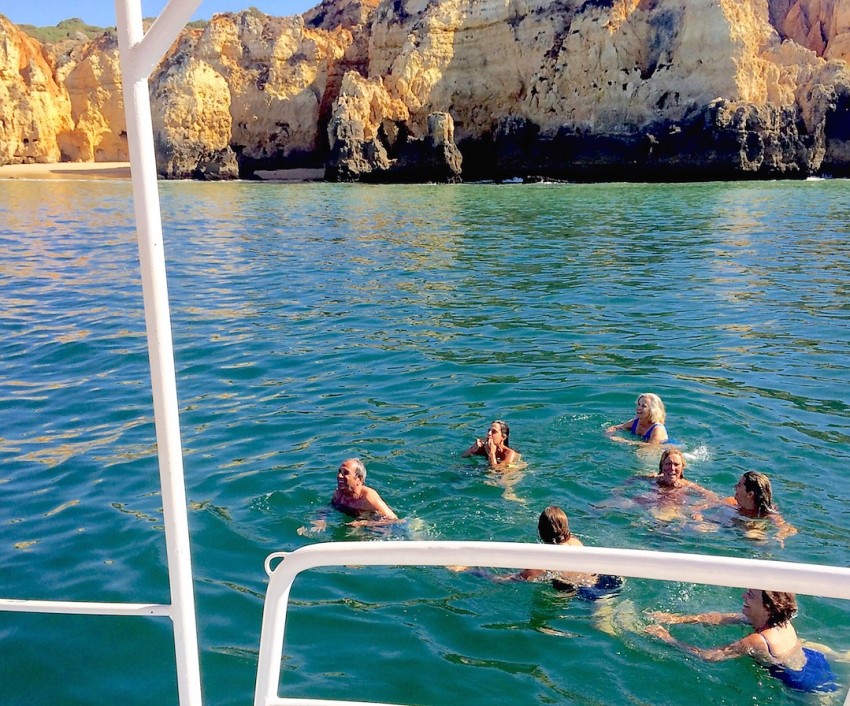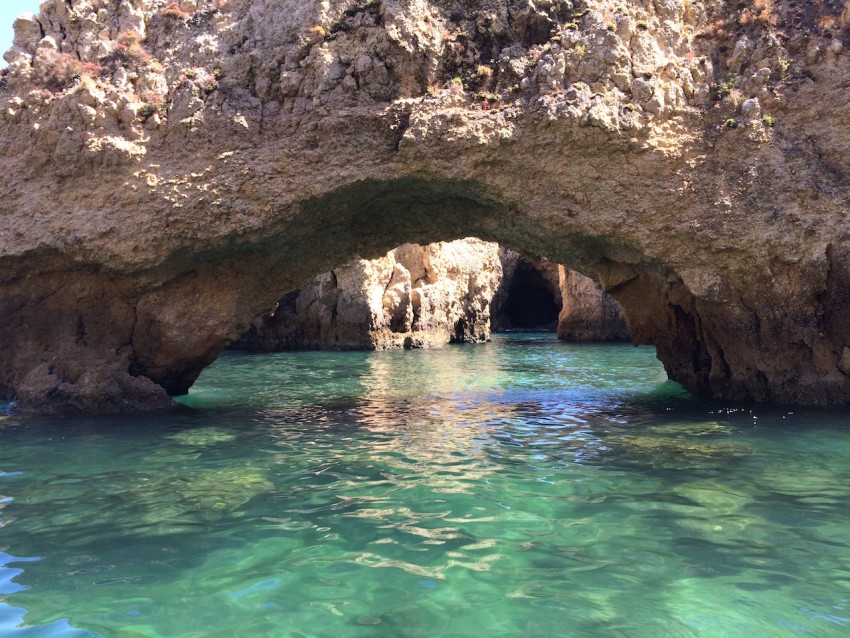 Choose your schedule
09:30 AM - 11:30 AM
$85.69
02:00 PM - 04:00 PM
$85.69
Choose your schedule
09:30 AM - 11:30 AM
$85.69
02:00 PM - 04:00 PM
$85.69
Choose your schedule
09:30 AM - 11:30 AM
$85.69
02:00 PM - 04:00 PM
$85.69
Choose your schedule
09:30 AM - 11:30 AM
$85.69
02:00 PM - 04:00 PM
$85.69
Choose your schedule
09:30 AM - 11:30 AM
$85.69
02:00 PM - 04:00 PM
$85.69
Choose your schedule
09:30 AM - 11:30 AM
$85.69
02:00 PM - 04:00 PM
$85.69
Choose your schedule
09:30 AM - 11:30 AM
$85.69
02:00 PM - 04:00 PM
$85.69
Choose your schedule
09:30 AM - 11:30 AM
$85.69
02:00 PM - 04:00 PM
$85.69
Choose your schedule
09:30 AM - 11:30 AM
$85.69
02:00 PM - 04:00 PM
$85.69
Choose your schedule
09:30 AM - 11:30 AM
$85.69
02:00 PM - 04:00 PM
$85.69
Choose your schedule
09:30 AM - 11:30 AM
$85.69
02:00 PM - 04:00 PM
$85.69
Choose your schedule
09:30 AM - 11:30 AM
$85.69
02:00 PM - 04:00 PM
$85.69
Choose your schedule
09:30 AM - 11:30 AM
$85.69
02:00 PM - 04:00 PM
$85.69
Choose your schedule
09:30 AM - 11:30 AM
$85.69
02:00 PM - 04:00 PM
$85.69
Choose your schedule
09:30 AM - 11:30 AM
$85.69
02:00 PM - 04:00 PM
$85.69
Choose your schedule
09:30 AM - 11:30 AM
$85.69
02:00 PM - 04:00 PM
$85.69
Choose your schedule
09:30 AM - 11:30 AM
$85.69
02:00 PM - 04:00 PM
$85.69
Choose your schedule
09:30 AM - 11:30 AM
$85.69
02:00 PM - 04:00 PM
$85.69
Choose your schedule
09:30 AM - 11:30 AM
$85.69
02:00 PM - 04:00 PM
$85.69
Choose your schedule
09:30 AM - 11:30 AM
$85.69
02:00 PM - 04:00 PM
$85.69
Choose your schedule
09:30 AM - 11:30 AM
$85.69
02:00 PM - 04:00 PM
$85.69
Choose your schedule
09:30 AM - 11:30 AM
$85.69
02:00 PM - 04:00 PM
$85.69
Choose your schedule
09:30 AM - 11:30 AM
$85.69
02:00 PM - 04:00 PM
$85.69
Choose your schedule
09:30 AM - 11:30 AM
$85.69
02:00 PM - 04:00 PM
$85.69
Choose your schedule
09:30 AM - 11:30 AM
$85.69
02:00 PM - 04:00 PM
$85.69
Choose your schedule
09:30 AM - 11:30 AM
$85.69
02:00 PM - 04:00 PM
$85.69
Choose your schedule
09:30 AM - 11:30 AM
$85.69
02:00 PM - 04:00 PM
$85.69
Choose your schedule
09:30 AM - 11:30 AM
$85.69
02:00 PM - 04:00 PM
$85.69
Choose your schedule
11:30 AM - 01:30 PM
$85.69
Choose your schedule
11:30 AM - 01:30 PM
$85.69
Choose your schedule
11:30 AM - 01:30 PM
$85.69
Choose your schedule
11:30 AM - 01:30 PM
$85.69
Choose your schedule
11:30 AM - 01:30 PM
$85.69
Choose your schedule
11:30 AM - 01:30 PM
$85.69
Choose your schedule
11:30 AM - 01:30 PM
$85.69
Choose your schedule
11:30 AM - 01:30 PM
$85.69
Choose your schedule
11:30 AM - 01:30 PM
$85.69
Choose your schedule
11:30 AM - 01:30 PM
$85.69
Choose your schedule
11:30 AM - 01:30 PM
$85.69
Choose your schedule
11:30 AM - 01:30 PM
$85.69
Choose your schedule
11:30 AM - 01:30 PM
$85.69
Choose your schedule
11:30 AM - 01:30 PM
$85.69
Choose your schedule
11:30 AM - 01:30 PM
$85.69
Choose your schedule
11:30 AM - 01:30 PM
$85.69
Choose your schedule
11:30 AM - 01:30 PM
$85.69
Choose your schedule
11:30 AM - 01:30 PM
$85.69
Choose your schedule
11:30 AM - 01:30 PM
$85.69
Choose your schedule
11:30 AM - 01:30 PM
$85.69
Choose your schedule
11:30 AM - 01:30 PM
$85.69
Choose your schedule
11:30 AM - 01:30 PM
$85.69
Choose your schedule
11:30 AM - 01:30 PM
$85.69
Choose your schedule
11:30 AM - 01:30 PM
$85.69
Choose your schedule
11:30 AM - 01:30 PM
$85.69
Choose your schedule
11:30 AM - 01:30 PM
$85.69
Choose your schedule
11:30 AM - 01:30 PM
$85.69
Choose your schedule
11:30 AM - 01:30 PM
$85.69
Choose your schedule
11:30 AM - 01:30 PM
$85.69
Choose your schedule
11:30 AM - 01:30 PM
$85.69
Choose your schedule
11:30 AM - 01:30 PM
$85.69
Choose your schedule
11:30 AM - 01:30 PM
$85.69
Choose your schedule
11:30 AM - 01:30 PM
$85.69
Choose your schedule
11:30 AM - 01:30 PM
$85.69
Choose your schedule
11:30 AM - 01:30 PM
$85.69
Choose your schedule
11:30 AM - 01:30 PM
$85.69
Choose your schedule
11:30 AM - 01:30 PM
$85.69
Choose your schedule
11:30 AM - 01:30 PM
$85.69
Choose your schedule
11:30 AM - 01:30 PM
$85.69
Choose your schedule
11:30 AM - 01:30 PM
$85.69
Choose your schedule
11:30 AM - 01:30 PM
$85.69
Choose your schedule
11:30 AM - 01:30 PM
$85.69
Choose your schedule
11:30 AM - 01:30 PM
$85.69
Choose your schedule
11:30 AM - 01:30 PM
$85.69
Choose your schedule
11:30 AM - 01:30 PM
$85.69
Choose your schedule
11:30 AM - 01:30 PM
$85.69
Choose your schedule
11:30 AM - 01:30 PM
$85.69
Choose your schedule
11:30 AM - 01:30 PM
$85.69
Choose your schedule
11:30 AM - 01:30 PM
$85.69
Choose your schedule
11:30 AM - 01:30 PM
$85.69
Choose your schedule
11:30 AM - 01:30 PM
$85.69
Choose your schedule
02:00 PM - 04:00 PM
$85.69
Choose your schedule
02:00 PM - 04:00 PM
$85.69
Choose your schedule
02:00 PM - 04:00 PM
$85.69
Choose your schedule
02:00 PM - 04:00 PM
$85.69
Choose your schedule
02:00 PM - 04:00 PM
$85.69
Choose your schedule
02:00 PM - 04:00 PM
$85.69
Choose your schedule
02:00 PM - 04:00 PM
$85.69
Choose your schedule
02:00 PM - 04:00 PM
$85.69
Choose your schedule
02:00 PM - 04:00 PM
$85.69
Choose your schedule
02:00 PM - 04:00 PM
$85.69
Choose your schedule
02:00 PM - 04:00 PM
$85.69
Choose your schedule
02:00 PM - 04:00 PM
$85.69
Choose your schedule
02:00 PM - 04:00 PM
$85.69
Choose your schedule
02:00 PM - 04:00 PM
$85.69
Choose your schedule
02:00 PM - 04:00 PM
$85.69
Choose your schedule
02:00 PM - 04:00 PM
$85.69
Choose your schedule
02:00 PM - 04:00 PM
$85.69
Choose your schedule
02:00 PM - 04:00 PM
$85.69
Choose your schedule
02:00 PM - 04:00 PM
$85.69
Choose your schedule
02:00 PM - 04:00 PM
$85.69
Choose your schedule
02:00 PM - 04:00 PM
$85.69
Choose your schedule
02:00 PM - 04:00 PM
$85.69
Choose your schedule
02:00 PM - 04:00 PM
$85.69
Choose your schedule
02:00 PM - 04:00 PM
$85.69
Choose your schedule
02:00 PM - 04:00 PM
$85.69
Choose your schedule
02:00 PM - 04:00 PM
$85.69
Choose your schedule
02:00 PM - 04:00 PM
$85.69
Choose your schedule
02:00 PM - 04:00 PM
$85.69
Choose your schedule
02:00 PM - 04:00 PM
$85.69
Choose your schedule
02:00 PM - 04:00 PM
$85.69
Choose your schedule
02:00 PM - 04:00 PM
$85.69
Choose your schedule
02:00 PM - 04:00 PM
$85.69
Choose your schedule
02:00 PM - 04:00 PM
$85.69
Choose your schedule
02:00 PM - 04:00 PM
$85.69
Choose your schedule
02:00 PM - 04:00 PM
$85.69
Choose your schedule
02:00 PM - 04:00 PM
$85.69
Choose your schedule
02:00 PM - 04:00 PM
$85.69
Choose your schedule
02:00 PM - 04:00 PM
$85.69
Choose your schedule
02:00 PM - 04:00 PM
$85.69
Choose your schedule
02:00 PM - 04:00 PM
$85.69
Choose your schedule
02:00 PM - 04:00 PM
$85.69
Choose your schedule
02:00 PM - 04:00 PM
$85.69
Choose your schedule
02:00 PM - 04:00 PM
$85.69
Choose your schedule
02:00 PM - 04:00 PM
$85.69
Choose your schedule
02:00 PM - 04:00 PM
$85.69
Choose your schedule
02:00 PM - 04:00 PM
$85.69
Choose your schedule
02:00 PM - 04:00 PM
$85.69
Choose your schedule
02:00 PM - 04:00 PM
$85.69
Choose your schedule
02:00 PM - 04:00 PM
$85.69
Choose your schedule
02:00 PM - 04:00 PM
$85.69
Choose your schedule
02:00 PM - 04:00 PM
$85.69
Choose your schedule
02:00 PM - 04:00 PM
$85.69
Choose your schedule
02:00 PM - 04:00 PM
$85.69
Choose your schedule
02:00 PM - 04:00 PM
$85.69
Choose your schedule
02:00 PM - 04:00 PM
$85.69
Choose your schedule
02:00 PM - 04:00 PM
$85.69
Choose your schedule
02:00 PM - 04:00 PM
$85.69
Choose your schedule
02:00 PM - 04:00 PM
$85.69
Choose your schedule
02:00 PM - 04:00 PM
$85.69
Choose your schedule
02:00 PM - 04:00 PM
$85.69
Choose your schedule
02:00 PM - 04:00 PM
$85.69
Choose your schedule
02:00 PM - 04:00 PM
$85.69
Choose your schedule
02:00 PM - 04:00 PM
$85.69
Choose your schedule
02:00 PM - 04:00 PM
$85.69
Choose your schedule
02:00 PM - 04:00 PM
$85.69
Choose your schedule
02:00 PM - 04:00 PM
$85.69
Choose your schedule
02:00 PM - 04:00 PM
$85.69
Choose your schedule
02:00 PM - 04:00 PM
$85.69
Choose your schedule
02:00 PM - 04:00 PM
$85.69
Choose your schedule
02:00 PM - 04:00 PM
$85.69
Choose your schedule
02:00 PM - 04:00 PM
$85.69
Choose your schedule
02:00 PM - 04:00 PM
$85.69
Choose your schedule
02:00 PM - 04:00 PM
$85.69
Choose your schedule
02:00 PM - 04:00 PM
$85.69
Choose your schedule
02:00 PM - 04:00 PM
$85.69
Choose your schedule
02:00 PM - 04:00 PM
$85.69
Choose your schedule
02:00 PM - 04:00 PM
$85.69
Choose your schedule
09:30 AM - 11:30 AM
$85.69
Choose your schedule
09:30 AM - 11:30 AM
$85.69
Choose your schedule
09:30 AM - 11:30 AM
$85.69
Choose your schedule
09:30 AM - 11:30 AM
$85.69
Choose your schedule
09:30 AM - 11:30 AM
$85.69
Choose your schedule
09:30 AM - 11:30 AM
$85.69
Choose your schedule
09:30 AM - 11:30 AM
$85.69
Choose your schedule
09:30 AM - 11:30 AM
$85.69
Choose your schedule
09:30 AM - 11:30 AM
$85.69
Choose your schedule
09:30 AM - 11:30 AM
$85.69
Choose your schedule
09:30 AM - 11:30 AM
$85.69
Choose your schedule
09:30 AM - 11:30 AM
$85.69
Choose your schedule
09:30 AM - 11:30 AM
$85.69
Choose your schedule
09:30 AM - 11:30 AM
$85.69
Choose your schedule
09:30 AM - 11:30 AM
$85.69
Choose your schedule
09:30 AM - 11:30 AM
$85.69
Choose your schedule
09:30 AM - 11:30 AM
$85.69
Choose your schedule
09:30 AM - 11:30 AM
$85.69
Choose your schedule
09:30 AM - 11:30 AM
$85.69
Choose your schedule
09:30 AM - 11:30 AM
$85.69
Choose your schedule
09:30 AM - 11:30 AM
$85.69
Choose your schedule
09:30 AM - 11:30 AM
$85.69
Choose your schedule
09:30 AM - 11:30 AM
$85.69
Choose your schedule
09:30 AM - 11:30 AM
$85.69
Choose your schedule
09:30 AM - 11:30 AM
$85.69
Choose your schedule
09:30 AM - 11:30 AM
$85.69
Choose your schedule
09:30 AM - 11:30 AM
$85.69
Choose your schedule
09:30 AM - 11:30 AM
$85.69
Choose your schedule
09:30 AM - 11:30 AM
$85.69
Choose your schedule
09:30 AM - 11:30 AM
$85.69
Choose your schedule
09:30 AM - 11:30 AM
$85.69
Choose your schedule
09:30 AM - 11:30 AM
$85.69
Choose your schedule
09:30 AM - 11:30 AM
$85.69
Choose your schedule
09:30 AM - 11:30 AM
$85.69
Choose your schedule
09:30 AM - 11:30 AM
$85.69
Choose your schedule
09:30 AM - 11:30 AM
$85.69
Choose your schedule
09:30 AM - 11:30 AM
$85.69
Choose your schedule
09:30 AM - 11:30 AM
$85.69
Choose your schedule
09:30 AM - 11:30 AM
$85.69
Choose your schedule
09:30 AM - 11:30 AM
$85.69
Choose your schedule
09:30 AM - 11:30 AM
$85.69
Choose your schedule
09:30 AM - 11:30 AM
$85.69
Choose your schedule
09:30 AM - 11:30 AM
$85.69
Choose your schedule
09:30 AM - 11:30 AM
$85.69
Choose your schedule
09:30 AM - 11:30 AM
$85.69
Choose your schedule
09:30 AM - 11:30 AM
$85.69
Choose your schedule
09:30 AM - 11:30 AM
$85.69
Choose your schedule
09:30 AM - 11:30 AM
$85.69
Choose your schedule
09:30 AM - 11:30 AM
$85.69
Choose your schedule
09:30 AM - 11:30 AM
$85.69
Choose your schedule
09:30 AM - 11:30 AM
$85.69
Choose your schedule
09:30 AM - 11:30 AM
$85.69
02:00 PM - 04:00 PM
$85.69
Choose your schedule
09:30 AM - 11:30 AM
$85.69
02:00 PM - 04:00 PM
$85.69
Choose your schedule
09:30 AM - 11:30 AM
$85.69
02:00 PM - 04:00 PM
$85.69
Choose your schedule
09:30 AM - 11:30 AM
$85.69
02:00 PM - 04:00 PM
$85.69
Choose your schedule
09:30 AM - 11:30 AM
$85.69
02:00 PM - 04:00 PM
$85.69
Choose your schedule
09:30 AM - 11:30 AM
$85.69
02:00 PM - 04:00 PM
$85.69
Choose your schedule
09:30 AM - 11:30 AM
$85.69
02:00 PM - 04:00 PM
$85.69
Choose your schedule
09:30 AM - 11:30 AM
$85.69
02:00 PM - 04:00 PM
$85.69
Choose your schedule
09:30 AM - 11:30 AM
$85.69
02:00 PM - 04:00 PM
$85.69
Choose your schedule
09:30 AM - 11:30 AM
$85.69
02:00 PM - 04:00 PM
$85.69
Choose your schedule
09:30 AM - 11:30 AM
$85.69
02:00 PM - 04:00 PM
$85.69
Choose your schedule
09:30 AM - 11:30 AM
$85.69
02:00 PM - 04:00 PM
$85.69
Choose your schedule
09:30 AM - 11:30 AM
$85.69
02:00 PM - 04:00 PM
$85.69
Choose your schedule
09:30 AM - 11:30 AM
$85.69
02:00 PM - 04:00 PM
$85.69
Choose your schedule
09:30 AM - 11:30 AM
$85.69
02:00 PM - 04:00 PM
$85.69
Choose your schedule
09:30 AM - 11:30 AM
$85.69
02:00 PM - 04:00 PM
$85.69
Choose your schedule
09:30 AM - 11:30 AM
$85.69
02:00 PM - 04:00 PM
$85.69
Choose your schedule
09:30 AM - 11:30 AM
$85.69
02:00 PM - 04:00 PM
$85.69
Choose your schedule
09:30 AM - 11:30 AM
$85.69
02:00 PM - 04:00 PM
$85.69
Choose your schedule
09:30 AM - 11:30 AM
$85.69
02:00 PM - 04:00 PM
$85.69
Choose your schedule
09:30 AM - 11:30 AM
$85.69
02:00 PM - 04:00 PM
$85.69
Choose your schedule
09:30 AM - 11:30 AM
$85.69
02:00 PM - 04:00 PM
$85.69
Choose your schedule
09:30 AM - 11:30 AM
$85.69
02:00 PM - 04:00 PM
$85.69
Choose your schedule
09:30 AM - 11:30 AM
$85.69
02:00 PM - 04:00 PM
$85.69
Choose your schedule
09:30 AM - 11:30 AM
$85.69
02:00 PM - 04:00 PM
$85.69
Choose your schedule
09:30 AM - 11:30 AM
$85.69
02:00 PM - 04:00 PM
$85.69
Choose your schedule
09:30 AM - 11:30 AM
$85.69
02:00 PM - 04:00 PM
$85.69
Choose your schedule
09:30 AM - 11:30 AM
$85.69
02:00 PM - 04:00 PM
$85.69
Choose your schedule
09:30 AM - 11:30 AM
$85.69
02:00 PM - 04:00 PM
$85.69
Choose your schedule
09:30 AM - 11:30 AM
$85.69
02:00 PM - 04:00 PM
$85.69
Choose your schedule
09:30 AM - 11:30 AM
$85.69
02:00 PM - 04:00 PM
$85.69
Choose your schedule
09:30 AM - 11:30 AM
$85.69
02:00 PM - 04:00 PM
$85.69
Choose your schedule
09:30 AM - 11:30 AM
$85.69
02:00 PM - 04:00 PM
$85.69
Choose your schedule
09:30 AM - 11:30 AM
$85.69
02:00 PM - 04:00 PM
$85.69
Choose your schedule
09:30 AM - 11:30 AM
$85.69
02:00 PM - 04:00 PM
$85.69
Choose your schedule
09:30 AM - 11:30 AM
$85.69
02:00 PM - 04:00 PM
$85.69
Choose your schedule
09:30 AM - 11:30 AM
$85.69
02:00 PM - 04:00 PM
$85.69
Choose your schedule
09:30 AM - 11:30 AM
$85.69
02:00 PM - 04:00 PM
$85.69
Choose your schedule
09:30 AM - 11:30 AM
$85.69
02:00 PM - 04:00 PM
$85.69
Choose your schedule
09:30 AM - 11:30 AM
$85.69
02:00 PM - 04:00 PM
$85.69
Choose your schedule
09:30 AM - 11:30 AM
$85.69
02:00 PM - 04:00 PM
$85.69
Choose your schedule
09:30 AM - 11:30 AM
$85.69
02:00 PM - 04:00 PM
$85.69
Choose your schedule
09:30 AM - 11:30 AM
$85.69
02:00 PM - 04:00 PM
$85.69
Choose your schedule
09:30 AM - 11:30 AM
$85.69
02:00 PM - 04:00 PM
$85.69
Choose your schedule
09:30 AM - 11:30 AM
$85.69
02:00 PM - 04:00 PM
$85.69
Choose your schedule
09:30 AM - 11:30 AM
$85.69
02:00 PM - 04:00 PM
$85.69
Choose your schedule
09:30 AM - 11:30 AM
$85.69
02:00 PM - 04:00 PM
$85.69
Choose your schedule
09:30 AM - 11:30 AM
$85.69
02:00 PM - 04:00 PM
$85.69
Choose your schedule
09:30 AM - 11:30 AM
$85.69
02:00 PM - 04:00 PM
$85.69
Choose your schedule
09:30 AM - 11:30 AM
$85.69
02:00 PM - 04:00 PM
$85.69
Choose your schedule
09:30 AM - 11:30 AM
$85.69
02:00 PM - 04:00 PM
$85.69
Choose your schedule
09:30 AM - 11:30 AM
$85.69
02:00 PM - 04:00 PM
$85.69
Choose your schedule
09:30 AM - 11:30 AM
$85.69
02:00 PM - 04:00 PM
$85.69
Choose your schedule
09:30 AM - 11:30 AM
$85.69
02:00 PM - 04:00 PM
$85.69
Choose your schedule
09:30 AM - 11:30 AM
$85.69
02:00 PM - 04:00 PM
$85.69
Choose your schedule
09:30 AM - 11:30 AM
$85.69
02:00 PM - 04:00 PM
$85.69
Choose your schedule
09:30 AM - 11:30 AM
$85.69
02:00 PM - 04:00 PM
$85.69
Choose your schedule
09:30 AM - 11:30 AM
$85.69
02:00 PM - 04:00 PM
$85.69
Choose your schedule
09:30 AM - 11:30 AM
$85.69
02:00 PM - 04:00 PM
$85.69
Choose your schedule
09:30 AM - 11:30 AM
$85.69
02:00 PM - 04:00 PM
$85.69
Choose your schedule
09:30 AM - 11:30 AM
$85.69
02:00 PM - 04:00 PM
$85.69
Choose your schedule
09:30 AM - 11:30 AM
$85.69
02:00 PM - 04:00 PM
$85.69
Choose your schedule
09:30 AM - 11:30 AM
$85.69
02:00 PM - 04:00 PM
$85.69
Choose your schedule
09:30 AM - 11:30 AM
$85.69
02:00 PM - 04:00 PM
$85.69
Choose your schedule
09:30 AM - 11:30 AM
$85.69
02:00 PM - 04:00 PM
$85.69
Choose your schedule
09:30 AM - 11:30 AM
$85.69
02:00 PM - 04:00 PM
$85.69
Choose your schedule
09:30 AM - 11:30 AM
$85.69
02:00 PM - 04:00 PM
$85.69
Choose your schedule
09:30 AM - 11:30 AM
$85.69
02:00 PM - 04:00 PM
$85.69
Choose your schedule
09:30 AM - 11:30 AM
$85.69
02:00 PM - 04:00 PM
$85.69
Choose your schedule
09:30 AM - 11:30 AM
$85.69
02:00 PM - 04:00 PM
$85.69
Choose your schedule
09:30 AM - 11:30 AM
$85.69
02:00 PM - 04:00 PM
$85.69
Choose your schedule
09:30 AM - 11:30 AM
$85.69
02:00 PM - 04:00 PM
$85.69
Choose your schedule
09:30 AM - 11:30 AM
$85.69
02:00 PM - 04:00 PM
$85.69
Choose your schedule
09:30 AM - 11:30 AM
$85.69
02:00 PM - 04:00 PM
$85.69
Choose your schedule
09:30 AM - 11:30 AM
$85.69
02:00 PM - 04:00 PM
$85.69
Choose your schedule
09:30 AM - 11:30 AM
$85.69
02:00 PM - 04:00 PM
$85.69
Choose your schedule
09:30 AM - 11:30 AM
$85.69
02:00 PM - 04:00 PM
$85.69
Choose your schedule
09:30 AM - 11:30 AM
$85.69
02:00 PM - 04:00 PM
$85.69
Choose your schedule
09:30 AM - 11:30 AM
$85.69
02:00 PM - 04:00 PM
$85.69
Choose your schedule
09:30 AM - 11:30 AM
$85.69
02:00 PM - 04:00 PM
$85.69
Choose your schedule
09:30 AM - 11:30 AM
$85.69
02:00 PM - 04:00 PM
$85.69
Choose your schedule
09:30 AM - 11:30 AM
$85.69
02:00 PM - 04:00 PM
$85.69
Choose your schedule
09:30 AM - 11:30 AM
$85.69
02:00 PM - 04:00 PM
$85.69
Choose your schedule
09:30 AM - 11:30 AM
$85.69
02:00 PM - 04:00 PM
$85.69
Choose your schedule
09:30 AM - 11:30 AM
$85.69
02:00 PM - 04:00 PM
$85.69
Choose your schedule
09:30 AM - 11:30 AM
$85.69
02:00 PM - 04:00 PM
$85.69
Choose your schedule
09:30 AM - 11:30 AM
$85.69
02:00 PM - 04:00 PM
$85.69
Choose your schedule
09:30 AM - 11:30 AM
$85.69
02:00 PM - 04:00 PM
$85.69
Choose your schedule
09:30 AM - 11:30 AM
$85.69
02:00 PM - 04:00 PM
$85.69
Choose your schedule
09:30 AM - 11:30 AM
$85.69
02:00 PM - 04:00 PM
$85.69
Choose your schedule
09:30 AM - 11:30 AM
$85.69
02:00 PM - 04:00 PM
$85.69
Choose your schedule
09:30 AM - 11:30 AM
$85.69
02:00 PM - 04:00 PM
$85.69
Choose your schedule
09:30 AM - 11:30 AM
$85.69
02:00 PM - 04:00 PM
$85.69
Choose your schedule
09:30 AM - 11:30 AM
$85.69
02:00 PM - 04:00 PM
$85.69
Choose your schedule
09:30 AM - 11:30 AM
$85.69
02:00 PM - 04:00 PM
$85.69
Choose your schedule
09:30 AM - 11:30 AM
$85.69
02:00 PM - 04:00 PM
$85.69
Choose your schedule
09:30 AM - 11:30 AM
$85.69
02:00 PM - 04:00 PM
$85.69
Choose your schedule
09:30 AM - 11:30 AM
$85.69
02:00 PM - 04:00 PM
$85.69
Choose your schedule
09:30 AM - 11:30 AM
$85.69
02:00 PM - 04:00 PM
$85.69
Choose your schedule
09:30 AM - 11:30 AM
$85.69
02:00 PM - 04:00 PM
$85.69
Choose your schedule
09:30 AM - 11:30 AM
$85.69
02:00 PM - 04:00 PM
$85.69
Choose your schedule
09:30 AM - 11:30 AM
$85.69
02:00 PM - 04:00 PM
$85.69
About the Experience
On this tour, you'll get to explore the famous "Algar de Benagil" among other hidden spots, grottos and rock formations of this coastal tour around Benagil.
Departing from Marina de Lagos it takes about 20/25 minutes for our fast rib to cover the 11 nautical miles (about 20 km) that separate Lagos from Benagil.


Lagos to Benagil: ~ 25 minutes
Time spent visiting the rock formations in Benagil: ~ 40 minutes
Benagil to Lagos: ~ 30 minutes (Sometimes the return to Lagos can be very windy. Wind jackets are provided on board.)
Notes
- Check-in takes place 15 minutes before departure. During the winter time, our staff shows up at the stands starting from 09:30 AM.
- Duration: 1hr 45 min
Meeting point:
Estrada de São Roque, Lagos Train Station, Shop 1
8600-318 - Lagos

Terms and Conditions
Activity not reccomended for children below 5 years old, pregnant women or people with reduced mobility.
Cancellations only up to 1 day prior to activity.
Earn $500*
to travel with us
Join our Travel Rewards program and receive $500 just for signing up! As a Travel Rewards Member, you'll receive exclusive offers and early access to special deals and sales.