Sightseeing Tours : Santiago de Compostela (lunch included)
Location: Porto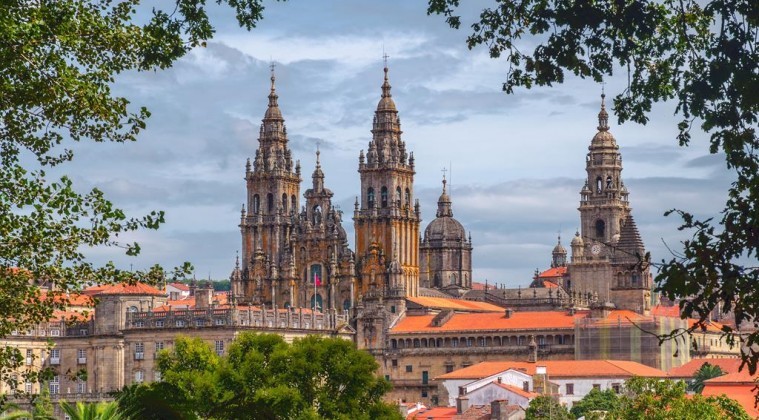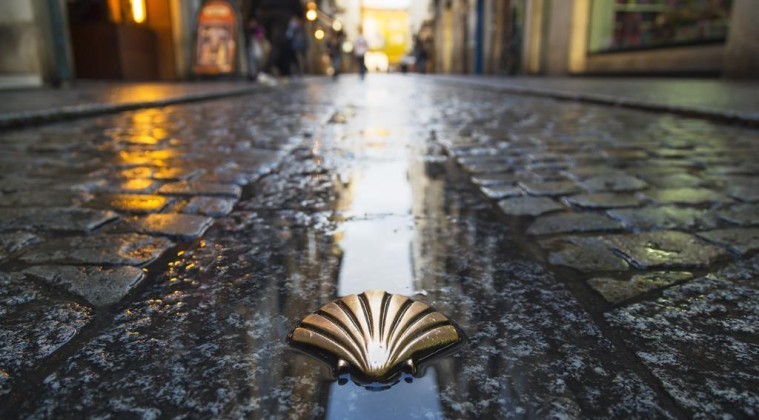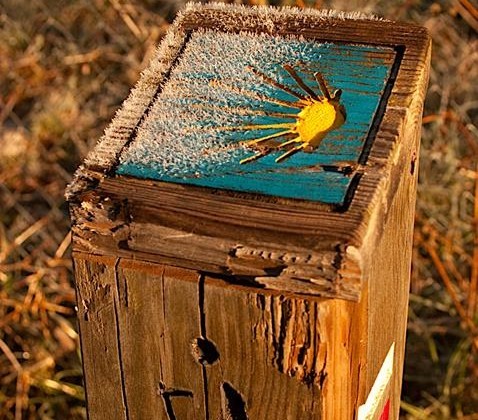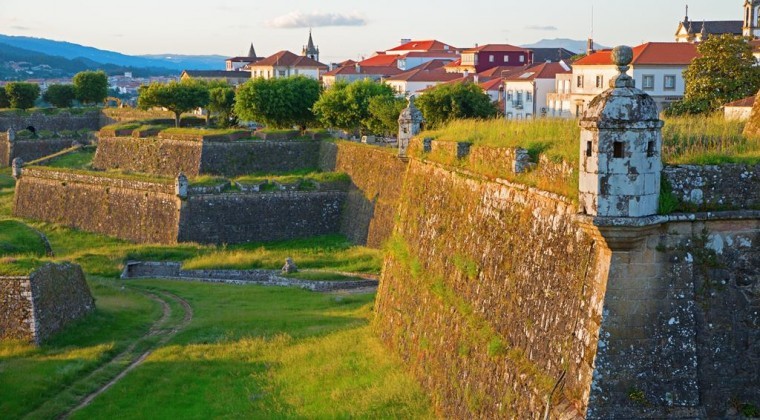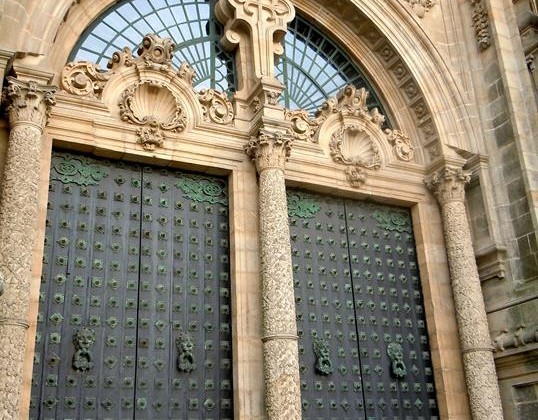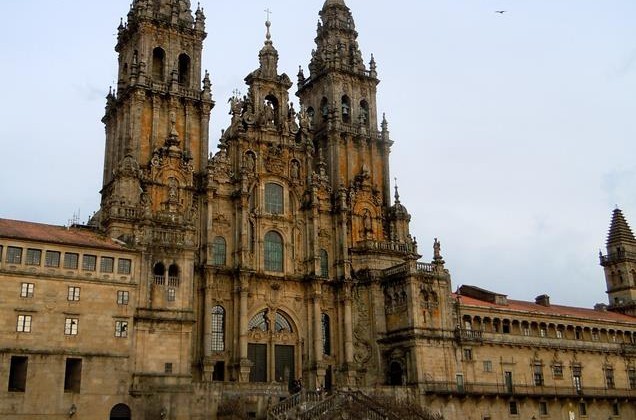 Choose your schedule
07:30 AM - 05:30 PM
$236.58
Choose your schedule
07:30 AM - 05:30 PM
$236.58
Choose your schedule
07:30 AM - 05:30 PM
$236.58
Choose your schedule
07:30 AM - 05:30 PM
$236.58
Choose your schedule
07:30 AM - 05:30 PM
$236.58
Choose your schedule
07:30 AM - 05:30 PM
$236.58
Choose your schedule
07:30 AM - 05:30 PM
$236.58
Choose your schedule
07:30 AM - 05:30 PM
$236.58
Choose your schedule
07:30 AM - 05:30 PM
$236.58
Choose your schedule
07:30 AM - 05:30 PM
$236.58
Choose your schedule
07:30 AM - 05:30 PM
$236.58
Choose your schedule
07:30 AM - 05:30 PM
$236.58
Choose your schedule
07:30 AM - 05:30 PM
$236.58
Choose your schedule
07:30 AM - 05:30 PM
$236.58
Choose your schedule
07:30 AM - 05:30 PM
$236.58
Choose your schedule
07:30 AM - 05:30 PM
$236.58
Choose your schedule
07:30 AM - 05:30 PM
$236.58
Choose your schedule
07:30 AM - 05:30 PM
$236.58
Choose your schedule
07:30 AM - 05:30 PM
$236.58
Choose your schedule
07:30 AM - 05:30 PM
$236.58
Choose your schedule
07:30 AM - 05:30 PM
$236.58
Choose your schedule
07:30 AM - 05:30 PM
$236.58
Choose your schedule
07:30 AM - 05:30 PM
$236.58
Choose your schedule
07:30 AM - 05:30 PM
$236.58
Choose your schedule
07:30 AM - 05:30 PM
$236.58
Choose your schedule
07:30 AM - 05:30 PM
$236.58
Choose your schedule
07:30 AM - 05:30 PM
$236.58
Choose your schedule
07:30 AM - 05:30 PM
$236.58
Choose your schedule
07:30 AM - 05:30 PM
$236.58
Choose your schedule
07:30 AM - 05:30 PM
$236.58
Choose your schedule
07:30 AM - 05:30 PM
$236.58
Choose your schedule
07:30 AM - 05:30 PM
$236.58
Choose your schedule
07:30 AM - 05:30 PM
$236.58
Choose your schedule
07:30 AM - 05:30 PM
$236.58
Choose your schedule
07:30 AM - 05:30 PM
$236.58
Choose your schedule
07:30 AM - 05:30 PM
$236.58
Choose your schedule
07:30 AM - 05:30 PM
$236.58
Choose your schedule
07:30 AM - 05:30 PM
$236.58
Choose your schedule
07:30 AM - 05:30 PM
$236.58
Choose your schedule
07:30 AM - 05:30 PM
$236.58
Choose your schedule
07:30 AM - 05:30 PM
$236.58
Choose your schedule
07:30 AM - 05:30 PM
$236.58
Choose your schedule
07:30 AM - 05:30 PM
$236.58
Choose your schedule
07:30 AM - 05:30 PM
$236.58
Choose your schedule
07:30 AM - 05:30 PM
$236.58
Choose your schedule
07:30 AM - 05:30 PM
$236.58
Choose your schedule
07:30 AM - 05:30 PM
$236.58
Choose your schedule
07:30 AM - 05:30 PM
$236.58
Choose your schedule
07:30 AM - 05:30 PM
$236.58
Choose your schedule
07:30 AM - 05:30 PM
$236.58
Choose your schedule
07:30 AM - 05:30 PM
$236.58
Choose your schedule
07:30 AM - 05:30 PM
$236.58
Choose your schedule
07:30 AM - 05:30 PM
$236.58
Choose your schedule
07:30 AM - 05:30 PM
$236.58
Choose your schedule
07:30 AM - 05:30 PM
$236.58
Choose your schedule
07:30 AM - 05:30 PM
$236.58
Choose your schedule
07:30 AM - 05:30 PM
$236.58
Choose your schedule
07:30 AM - 05:30 PM
$236.58
Choose your schedule
07:30 AM - 05:30 PM
$236.58
Choose your schedule
07:30 AM - 05:30 PM
$236.58
Choose your schedule
07:30 AM - 05:30 PM
$236.58
Choose your schedule
07:30 AM - 05:30 PM
$236.58
Choose your schedule
07:30 AM - 05:30 PM
$236.58
Choose your schedule
07:30 AM - 05:30 PM
$236.58
Choose your schedule
07:30 AM - 05:30 PM
$236.58
Choose your schedule
07:30 AM - 05:30 PM
$236.58
Choose your schedule
07:30 AM - 05:30 PM
$236.58
Choose your schedule
07:30 AM - 05:30 PM
$236.58
Choose your schedule
07:30 AM - 05:30 PM
$236.58
Choose your schedule
07:30 AM - 05:30 PM
$236.58
Choose your schedule
07:30 AM - 05:30 PM
$236.58
Choose your schedule
07:30 AM - 05:30 PM
$236.58
Choose your schedule
07:30 AM - 05:30 PM
$236.58
Choose your schedule
07:30 AM - 05:30 PM
$236.58
Choose your schedule
07:30 AM - 05:30 PM
$236.58
Choose your schedule
07:30 AM - 05:30 PM
$236.58
Choose your schedule
07:30 AM - 05:30 PM
$236.58
Choose your schedule
07:30 AM - 05:30 PM
$236.58
Choose your schedule
07:30 AM - 05:30 PM
$236.58
Choose your schedule
07:30 AM - 05:30 PM
$236.58
Choose your schedule
07:30 AM - 05:30 PM
$236.58
Choose your schedule
07:30 AM - 05:30 PM
$236.58
Choose your schedule
07:30 AM - 05:30 PM
$236.58
Choose your schedule
07:30 AM - 05:30 PM
$236.58
Choose your schedule
07:30 AM - 05:30 PM
$236.58
Choose your schedule
07:30 AM - 05:30 PM
$236.58
Choose your schedule
07:30 AM - 05:30 PM
$236.58
Choose your schedule
07:30 AM - 05:30 PM
$236.58
Choose your schedule
07:30 AM - 05:30 PM
$236.58
Choose your schedule
07:30 AM - 05:30 PM
$236.58
Choose your schedule
07:30 AM - 05:30 PM
$236.58
Choose your schedule
07:30 AM - 05:30 PM
$236.58
Choose your schedule
07:30 AM - 05:30 PM
$236.58
Choose your schedule
07:30 AM - 05:30 PM
$236.58
Choose your schedule
07:30 AM - 05:30 PM
$236.58
Choose your schedule
07:30 AM - 05:30 PM
$236.58
Choose your schedule
07:30 AM - 05:30 PM
$236.58
Choose your schedule
07:30 AM - 05:30 PM
$236.58
Choose your schedule
07:30 AM - 05:30 PM
$236.58
Choose your schedule
07:30 AM - 05:30 PM
$236.58
Choose your schedule
07:30 AM - 05:30 PM
$236.58
Choose your schedule
07:30 AM - 05:30 PM
$236.58
Choose your schedule
07:30 AM - 05:30 PM
$236.58
Choose your schedule
07:30 AM - 05:30 PM
$236.58
Choose your schedule
07:30 AM - 05:30 PM
$236.58
Choose your schedule
07:30 AM - 05:30 PM
$236.58
Choose your schedule
07:30 AM - 05:30 PM
$236.58
Choose your schedule
07:30 AM - 05:30 PM
$215.07
Choose your schedule
07:30 AM - 05:30 PM
$215.07
Choose your schedule
07:30 AM - 05:30 PM
$215.07
Choose your schedule
07:30 AM - 05:30 PM
$215.07
Choose your schedule
07:30 AM - 05:30 PM
$215.07
Choose your schedule
07:30 AM - 05:30 PM
$215.07
Choose your schedule
07:30 AM - 05:30 PM
$215.07
Choose your schedule
07:30 AM - 05:30 PM
$215.07
Choose your schedule
07:30 AM - 05:30 PM
$215.07
Choose your schedule
07:30 AM - 05:30 PM
$215.07
Choose your schedule
07:30 AM - 05:30 PM
$215.07
Choose your schedule
07:30 AM - 05:30 PM
$215.07
Choose your schedule
07:30 AM - 05:30 PM
$215.07
Choose your schedule
07:30 AM - 05:30 PM
$215.07
Choose your schedule
07:30 AM - 05:30 PM
$215.07
Choose your schedule
07:30 AM - 05:30 PM
$215.07
Choose your schedule
07:30 AM - 05:30 PM
$215.07
Choose your schedule
07:30 AM - 05:30 PM
$215.07
Choose your schedule
07:30 AM - 05:30 PM
$215.07
Choose your schedule
07:30 AM - 05:30 PM
$215.07
Choose your schedule
07:30 AM - 05:30 PM
$215.07
Choose your schedule
07:30 AM - 05:30 PM
$215.07
Choose your schedule
07:30 AM - 05:30 PM
$215.07
Choose your schedule
07:30 AM - 05:30 PM
$215.07
Choose your schedule
07:30 AM - 05:30 PM
$215.07
Choose your schedule
07:30 AM - 05:30 PM
$215.07
Choose your schedule
07:30 AM - 05:30 PM
$215.07
Choose your schedule
07:30 AM - 05:30 PM
$215.07
Choose your schedule
07:30 AM - 05:30 PM
$215.07
Choose your schedule
07:30 AM - 05:30 PM
$215.07
Choose your schedule
07:30 AM - 05:30 PM
$215.07
Choose your schedule
07:30 AM - 05:30 PM
$215.07
Choose your schedule
07:30 AM - 05:30 PM
$215.07
Choose your schedule
07:30 AM - 05:30 PM
$215.07
Choose your schedule
07:30 AM - 05:30 PM
$215.07
Choose your schedule
07:30 AM - 05:30 PM
$215.07
Choose your schedule
07:30 AM - 05:30 PM
$215.07
Choose your schedule
07:30 AM - 05:30 PM
$215.07
Choose your schedule
07:30 AM - 05:30 PM
$215.07
Choose your schedule
07:30 AM - 05:30 PM
$215.07
Choose your schedule
07:30 AM - 05:30 PM
$215.07
Choose your schedule
07:30 AM - 05:30 PM
$215.07
Choose your schedule
07:30 AM - 05:30 PM
$215.07
Choose your schedule
07:30 AM - 05:30 PM
$215.07
Choose your schedule
07:30 AM - 05:30 PM
$215.07
Choose your schedule
07:30 AM - 05:30 PM
$215.07
Choose your schedule
07:30 AM - 05:30 PM
$215.07
Choose your schedule
07:30 AM - 05:30 PM
$215.07
Choose your schedule
07:30 AM - 05:30 PM
$215.07
Choose your schedule
07:30 AM - 05:30 PM
$215.07
Choose your schedule
07:30 AM - 05:30 PM
$215.07
Choose your schedule
07:30 AM - 05:30 PM
$215.07
Choose your schedule
07:30 AM - 05:30 PM
$215.07
Choose your schedule
07:30 AM - 05:30 PM
$215.07
Choose your schedule
07:30 AM - 05:30 PM
$215.07
Choose your schedule
07:30 AM - 05:30 PM
$215.07
Choose your schedule
07:30 AM - 05:30 PM
$215.07
Choose your schedule
07:30 AM - 05:30 PM
$215.07
Choose your schedule
07:30 AM - 05:30 PM
$215.07
Choose your schedule
07:30 AM - 05:30 PM
$215.07
Choose your schedule
07:30 AM - 05:30 PM
$215.07
Choose your schedule
07:30 AM - 05:30 PM
$215.07
Choose your schedule
07:30 AM - 05:30 PM
$215.07
Choose your schedule
07:30 AM - 05:30 PM
$215.07
Choose your schedule
07:30 AM - 05:30 PM
$215.07
Choose your schedule
07:30 AM - 05:30 PM
$215.07
Choose your schedule
07:30 AM - 05:30 PM
$215.07
Choose your schedule
07:30 AM - 05:30 PM
$215.07
Choose your schedule
07:30 AM - 05:30 PM
$215.07
Choose your schedule
07:30 AM - 05:30 PM
$215.07
Choose your schedule
07:30 AM - 05:30 PM
$215.07
Choose your schedule
07:30 AM - 05:30 PM
$215.07
Choose your schedule
07:30 AM - 05:30 PM
$215.07
Choose your schedule
07:30 AM - 05:30 PM
$215.07
Choose your schedule
07:30 AM - 05:30 PM
$215.07
Choose your schedule
07:30 AM - 05:30 PM
$215.07
Choose your schedule
07:30 AM - 05:30 PM
$215.07
Choose your schedule
07:30 AM - 05:30 PM
$215.07
Choose your schedule
07:30 AM - 05:30 PM
$215.07
Choose your schedule
07:30 AM - 05:30 PM
$215.07
Choose your schedule
07:30 AM - 05:30 PM
$215.07
Choose your schedule
07:30 AM - 05:30 PM
$215.07
Choose your schedule
07:30 AM - 05:30 PM
$215.07
Choose your schedule
07:30 AM - 05:30 PM
$215.07
Choose your schedule
07:30 AM - 05:30 PM
$215.07
Choose your schedule
07:30 AM - 05:30 PM
$215.07
Choose your schedule
07:30 AM - 05:30 PM
$215.07
Choose your schedule
07:30 AM - 05:30 PM
$215.07
Choose your schedule
07:30 AM - 05:30 PM
$215.07
Choose your schedule
07:30 AM - 05:30 PM
$215.07
Choose your schedule
07:30 AM - 05:30 PM
$215.07
Choose your schedule
07:30 AM - 05:30 PM
$215.07
Choose your schedule
07:30 AM - 05:30 PM
$215.07
Choose your schedule
07:30 AM - 05:30 PM
$215.07
Choose your schedule
07:30 AM - 05:30 PM
$215.07
Choose your schedule
07:30 AM - 05:30 PM
$215.07
Choose your schedule
07:30 AM - 05:30 PM
$215.07
Choose your schedule
07:30 AM - 05:30 PM
$215.07
Choose your schedule
07:30 AM - 05:30 PM
$215.07
Choose your schedule
07:30 AM - 05:30 PM
$215.07
Choose your schedule
07:30 AM - 05:30 PM
$215.07
Choose your schedule
07:30 AM - 05:30 PM
$215.07
About the Experience
Without a doubt: it is one of the most iconic and impressive cities of faith. This day was planned for those who would like to dedicate themselves to discovering the magnificent city of Santiago de Compostela: from its majestic Cathedral, where you can attend the famous Pilgrims' Mass, to the stunning historic centre. And for those who wish to combine the charm of this Spanish city with the tradition of a Portuguese one: Viana do Castelo.

Highlights
• Santiago de Compostela City Center – UNESCO World Heritage
• Valença do Minho city center
• Fortress of Valença
Schedule:
Daily with departures at 09h00 a.m.
Inclusions:
Guided tour
Transfers
Lunch

Exclusions:
Personal expenses and gratuities
Pick-up: Included in the city center. Outside this area, please meet us at the address mentioned.
Terms and Conditions
Cancellations only up to 1 day prior to activity.
Earn $500*
to travel with us
Join our Travel Rewards program and receive $500 just for signing up! As a Travel Rewards Member, you'll receive exclusive offers and early access to special deals and sales.