Sightseeing Tours : A day in Minho (lunch included)
Location: Porto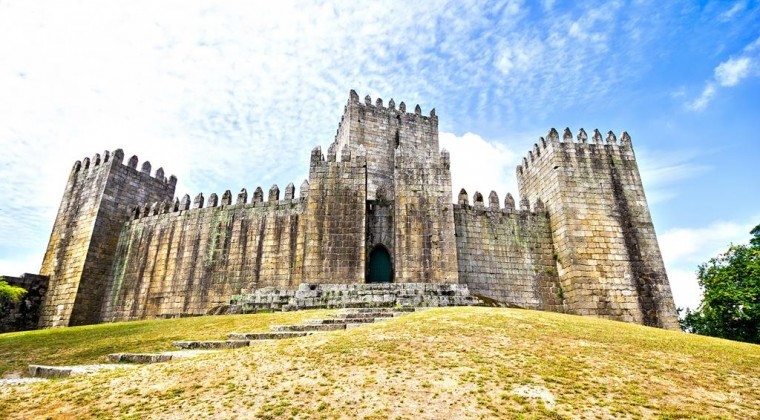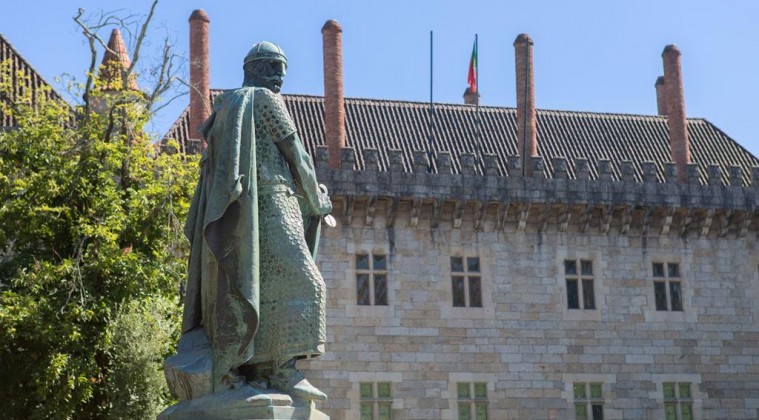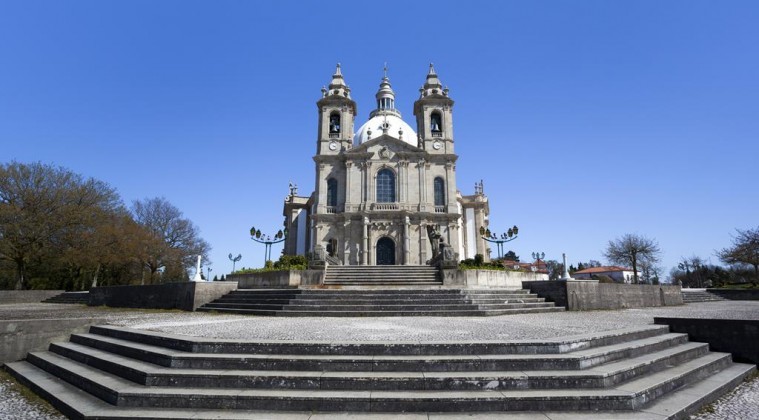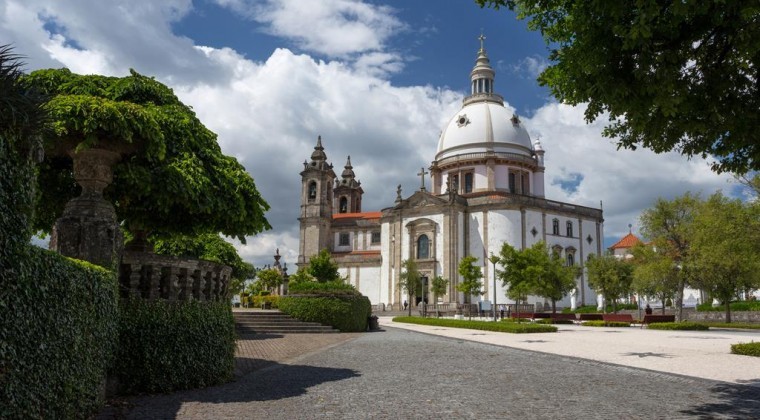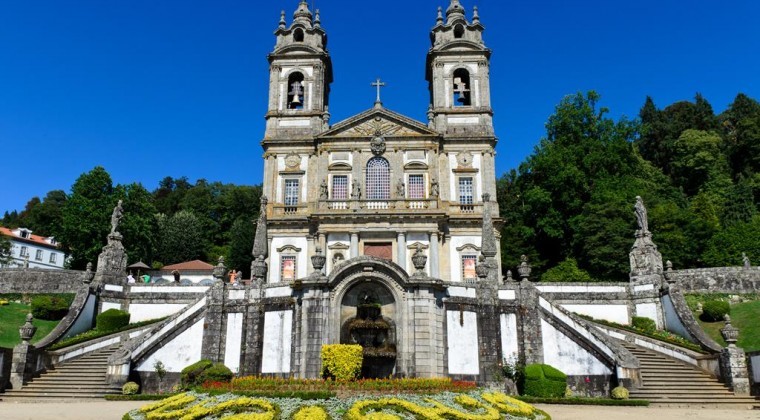 Choose your schedule
08:45 AM - 05:45 PM
$195.93
Choose your schedule
08:45 AM - 05:45 PM
$195.93
Choose your schedule
08:45 AM - 05:45 PM
$195.93
Choose your schedule
08:45 AM - 05:45 PM
$195.93
Choose your schedule
08:45 AM - 05:45 PM
$195.93
Choose your schedule
08:45 AM - 05:45 PM
$195.93
Choose your schedule
08:45 AM - 05:45 PM
$195.93
Choose your schedule
08:45 AM - 05:45 PM
$195.93
Choose your schedule
08:45 AM - 05:45 PM
$195.93
Choose your schedule
08:45 AM - 05:45 PM
$195.93
Choose your schedule
08:45 AM - 05:45 PM
$195.93
Choose your schedule
08:45 AM - 05:45 PM
$195.93
Choose your schedule
08:45 AM - 05:45 PM
$195.93
Choose your schedule
08:45 AM - 05:45 PM
$195.93
Choose your schedule
08:45 AM - 05:45 PM
$195.93
Choose your schedule
08:45 AM - 05:45 PM
$195.93
Choose your schedule
08:45 AM - 05:45 PM
$195.93
Choose your schedule
08:45 AM - 05:45 PM
$174.16
Choose your schedule
08:45 AM - 05:45 PM
$174.16
Choose your schedule
08:45 AM - 05:45 PM
$174.16
Choose your schedule
08:45 AM - 05:45 PM
$174.16
Choose your schedule
08:45 AM - 05:45 PM
$174.16
Choose your schedule
08:45 AM - 05:45 PM
$174.16
Choose your schedule
08:45 AM - 05:45 PM
$174.16
Choose your schedule
08:45 AM - 05:45 PM
$174.16
Choose your schedule
08:45 AM - 05:45 PM
$174.16
Choose your schedule
08:45 AM - 05:45 PM
$174.16
Choose your schedule
08:45 AM - 05:45 PM
$174.16
Choose your schedule
08:45 AM - 05:45 PM
$174.16
Choose your schedule
08:45 AM - 05:45 PM
$174.16
Choose your schedule
08:45 AM - 05:45 PM
$174.16
Choose your schedule
08:45 AM - 05:45 PM
$174.16
Choose your schedule
08:45 AM - 05:45 PM
$174.16
Choose your schedule
08:45 AM - 05:45 PM
$174.16
Choose your schedule
08:45 AM - 05:45 PM
$174.16
Choose your schedule
08:45 AM - 05:45 PM
$174.16
Choose your schedule
08:45 AM - 05:45 PM
$174.16
Choose your schedule
08:45 AM - 05:45 PM
$174.16
Choose your schedule
08:45 AM - 05:45 PM
$174.16
Choose your schedule
08:45 AM - 05:45 PM
$174.16
Choose your schedule
08:45 AM - 05:45 PM
$174.16
Choose your schedule
08:45 AM - 05:45 PM
$174.16
Choose your schedule
08:45 AM - 05:45 PM
$174.16
Choose your schedule
08:45 AM - 05:45 PM
$174.16
Choose your schedule
08:45 AM - 05:45 PM
$174.16
Choose your schedule
08:45 AM - 05:45 PM
$174.16
Choose your schedule
08:45 AM - 05:45 PM
$174.16
Choose your schedule
08:45 AM - 05:45 PM
$174.16
Choose your schedule
08:45 AM - 05:45 PM
$174.16
Choose your schedule
08:45 AM - 05:45 PM
$174.16
Choose your schedule
08:45 AM - 05:45 PM
$174.16
Choose your schedule
08:45 AM - 05:45 PM
$174.16
Choose your schedule
08:45 AM - 05:45 PM
$174.16
Choose your schedule
08:45 AM - 05:45 PM
$174.16
Choose your schedule
08:45 AM - 05:45 PM
$174.16
Choose your schedule
08:45 AM - 05:45 PM
$174.16
Choose your schedule
08:45 AM - 05:45 PM
$174.16
Choose your schedule
08:45 AM - 05:45 PM
$174.16
Choose your schedule
08:45 AM - 05:45 PM
$174.16
Choose your schedule
08:45 AM - 05:45 PM
$174.16
Choose your schedule
08:45 AM - 05:45 PM
$174.16
Choose your schedule
08:45 AM - 05:45 PM
$174.16
Choose your schedule
08:45 AM - 05:45 PM
$174.16
Choose your schedule
08:45 AM - 05:45 PM
$174.16
Choose your schedule
08:45 AM - 05:45 PM
$174.16
Choose your schedule
08:45 AM - 05:45 PM
$174.16
Choose your schedule
08:45 AM - 05:45 PM
$174.16
Choose your schedule
08:45 AM - 05:45 PM
$174.16
Choose your schedule
08:45 AM - 05:45 PM
$189.40
Choose your schedule
08:45 AM - 05:45 PM
$189.40
Choose your schedule
08:45 AM - 05:45 PM
$189.40
Choose your schedule
08:45 AM - 05:45 PM
$189.40
Choose your schedule
08:45 AM - 05:45 PM
$189.40
Choose your schedule
08:45 AM - 05:45 PM
$195.93
Choose your schedule
08:45 AM - 05:45 PM
$195.93
Choose your schedule
08:45 AM - 05:45 PM
$195.93
Choose your schedule
08:45 AM - 05:45 PM
$195.93
Choose your schedule
08:45 AM - 05:45 PM
$195.93
Choose your schedule
08:45 AM - 05:45 PM
$195.93
Choose your schedule
08:45 AM - 05:45 PM
$195.93
Choose your schedule
08:45 AM - 05:45 PM
$195.93
Choose your schedule
08:45 AM - 05:45 PM
$195.93
Choose your schedule
08:45 AM - 05:45 PM
$195.93
Choose your schedule
08:45 AM - 05:45 PM
$195.93
Choose your schedule
08:45 AM - 05:45 PM
$195.93
Choose your schedule
08:45 AM - 05:45 PM
$195.93
Choose your schedule
08:45 AM - 05:45 PM
$195.93
Choose your schedule
08:45 AM - 05:45 PM
$195.93
Choose your schedule
08:45 AM - 05:45 PM
$195.93
Choose your schedule
08:45 AM - 05:45 PM
$195.93
Choose your schedule
08:45 AM - 05:45 PM
$195.93
Choose your schedule
08:45 AM - 05:45 PM
$195.93
Choose your schedule
08:45 AM - 05:45 PM
$195.93
Choose your schedule
08:45 AM - 05:45 PM
$195.93
Choose your schedule
08:45 AM - 05:45 PM
$195.93
Choose your schedule
08:45 AM - 05:45 PM
$195.93
Choose your schedule
08:45 AM - 05:45 PM
$195.93
Choose your schedule
08:45 AM - 05:45 PM
$195.93
Choose your schedule
08:45 AM - 05:45 PM
$195.93
Choose your schedule
08:45 AM - 05:45 PM
$195.93
Choose your schedule
08:45 AM - 05:45 PM
$195.93
Choose your schedule
08:45 AM - 05:45 PM
$195.93
Choose your schedule
08:45 AM - 05:45 PM
$195.93
Choose your schedule
08:45 AM - 05:45 PM
$195.93
Choose your schedule
08:45 AM - 05:45 PM
$195.93
Choose your schedule
08:45 AM - 05:45 PM
$195.93
Choose your schedule
08:45 AM - 05:45 PM
$174.16
Choose your schedule
08:45 AM - 05:45 PM
$174.16
Choose your schedule
08:45 AM - 05:45 PM
$174.16
Choose your schedule
08:45 AM - 05:45 PM
$174.16
Choose your schedule
08:45 AM - 05:45 PM
$174.16
Choose your schedule
08:45 AM - 05:45 PM
$174.16
Choose your schedule
08:45 AM - 05:45 PM
$174.16
Choose your schedule
08:45 AM - 05:45 PM
$174.16
Choose your schedule
08:45 AM - 05:45 PM
$174.16
Choose your schedule
08:45 AM - 05:45 PM
$174.16
Choose your schedule
08:45 AM - 05:45 PM
$174.16
Choose your schedule
08:45 AM - 05:45 PM
$174.16
Choose your schedule
08:45 AM - 05:45 PM
$174.16
Choose your schedule
08:45 AM - 05:45 PM
$174.16
Choose your schedule
08:45 AM - 05:45 PM
$174.16
Choose your schedule
08:45 AM - 05:45 PM
$174.16
Choose your schedule
08:45 AM - 05:45 PM
$174.16
Choose your schedule
08:45 AM - 05:45 PM
$174.16
Choose your schedule
08:45 AM - 05:45 PM
$174.16
Choose your schedule
08:45 AM - 05:45 PM
$174.16
Choose your schedule
08:45 AM - 05:45 PM
$174.16
Choose your schedule
08:45 AM - 05:45 PM
$174.16
Choose your schedule
08:45 AM - 05:45 PM
$174.16
Choose your schedule
08:45 AM - 05:45 PM
$174.16
Choose your schedule
08:45 AM - 05:45 PM
$174.16
Choose your schedule
08:45 AM - 05:45 PM
$174.16
Choose your schedule
08:45 AM - 05:45 PM
$174.16
Choose your schedule
08:45 AM - 05:45 PM
$174.16
Choose your schedule
08:45 AM - 05:45 PM
$174.16
Choose your schedule
08:45 AM - 05:45 PM
$174.16
Choose your schedule
08:45 AM - 05:45 PM
$174.16
Choose your schedule
08:45 AM - 05:45 PM
$174.16
Choose your schedule
08:45 AM - 05:45 PM
$174.16
Choose your schedule
08:45 AM - 05:45 PM
$174.16
Choose your schedule
08:45 AM - 05:45 PM
$174.16
Choose your schedule
08:45 AM - 05:45 PM
$174.16
Choose your schedule
08:45 AM - 05:45 PM
$174.16
Choose your schedule
08:45 AM - 05:45 PM
$174.16
Choose your schedule
08:45 AM - 05:45 PM
$174.16
Choose your schedule
08:45 AM - 05:45 PM
$174.16
Choose your schedule
08:45 AM - 05:45 PM
$174.16
Choose your schedule
08:45 AM - 05:45 PM
$174.16
Choose your schedule
08:45 AM - 05:45 PM
$174.16
Choose your schedule
08:45 AM - 05:45 PM
$174.16
Choose your schedule
08:45 AM - 05:45 PM
$174.16
Choose your schedule
08:45 AM - 05:45 PM
$174.16
Choose your schedule
08:45 AM - 05:45 PM
$174.16
Choose your schedule
08:45 AM - 05:45 PM
$174.16
Choose your schedule
08:45 AM - 05:45 PM
$174.16
Choose your schedule
08:45 AM - 05:45 PM
$174.16
Choose your schedule
08:45 AM - 05:45 PM
$174.16
Choose your schedule
08:45 AM - 05:45 PM
$174.16
Choose your schedule
08:45 AM - 05:45 PM
$174.16
Choose your schedule
08:45 AM - 05:45 PM
$174.16
Choose your schedule
08:45 AM - 05:45 PM
$174.16
Choose your schedule
08:45 AM - 05:45 PM
$174.16
Choose your schedule
08:45 AM - 05:45 PM
$174.16
Choose your schedule
08:45 AM - 05:45 PM
$174.16
Choose your schedule
08:45 AM - 05:45 PM
$174.16
Choose your schedule
08:45 AM - 05:45 PM
$174.16
Choose your schedule
08:45 AM - 05:45 PM
$174.16
Choose your schedule
08:45 AM - 05:45 PM
$174.16
Choose your schedule
08:45 AM - 05:45 PM
$174.16
Choose your schedule
08:45 AM - 05:45 PM
$174.16
Choose your schedule
08:45 AM - 05:45 PM
$174.16
Choose your schedule
08:45 AM - 05:45 PM
$174.16
Choose your schedule
08:45 AM - 05:45 PM
$174.16
Choose your schedule
08:45 AM - 05:45 PM
$174.16
Choose your schedule
08:45 AM - 05:45 PM
$174.16
Choose your schedule
08:45 AM - 05:45 PM
$174.16
Choose your schedule
08:45 AM - 05:45 PM
$174.16
Choose your schedule
08:45 AM - 05:45 PM
$174.16
Choose your schedule
08:45 AM - 05:45 PM
$174.16
Choose your schedule
08:45 AM - 05:45 PM
$174.16
Choose your schedule
08:45 AM - 05:45 PM
$174.16
Choose your schedule
08:45 AM - 05:45 PM
$174.16
Choose your schedule
08:45 AM - 05:45 PM
$174.16
Choose your schedule
08:45 AM - 05:45 PM
$174.16
Choose your schedule
08:45 AM - 05:45 PM
$174.16
Choose your schedule
08:45 AM - 05:45 PM
$174.16
Choose your schedule
08:45 AM - 05:45 PM
$174.16
Choose your schedule
08:45 AM - 05:45 PM
$174.16
Choose your schedule
08:45 AM - 05:45 PM
$174.16
Choose your schedule
08:45 AM - 05:45 PM
$174.16
Choose your schedule
08:45 AM - 05:45 PM
$174.16
Choose your schedule
08:45 AM - 05:45 PM
$174.16
Choose your schedule
08:45 AM - 05:45 PM
$174.16
Choose your schedule
08:45 AM - 05:45 PM
$174.16
Choose your schedule
08:45 AM - 05:45 PM
$174.16
Choose your schedule
08:45 AM - 05:45 PM
$174.16
Choose your schedule
08:45 AM - 05:45 PM
$174.16
Choose your schedule
08:45 AM - 05:45 PM
$174.16
Choose your schedule
08:45 AM - 05:45 PM
$174.16
Choose your schedule
08:45 AM - 05:45 PM
$174.16
Choose your schedule
08:45 AM - 05:45 PM
$174.16
Choose your schedule
08:45 AM - 05:45 PM
$174.16
Choose your schedule
08:45 AM - 05:45 PM
$174.16
Choose your schedule
08:45 AM - 05:45 PM
$174.16
Choose your schedule
08:45 AM - 05:45 PM
$174.16
Choose your schedule
08:45 AM - 05:45 PM
$174.16
Choose your schedule
08:45 AM - 05:45 PM
$174.16
Choose your schedule
08:45 AM - 05:45 PM
$174.16
Choose your schedule
08:45 AM - 05:45 PM
$174.16
Choose your schedule
08:45 AM - 05:45 PM
$174.16
Choose your schedule
08:45 AM - 05:45 PM
$174.16
Choose your schedule
08:45 AM - 05:45 PM
$174.16
Choose your schedule
08:45 AM - 05:45 PM
$174.16
Choose your schedule
08:45 AM - 05:45 PM
$174.16
Choose your schedule
08:45 AM - 05:45 PM
$174.16
Choose your schedule
08:45 AM - 05:45 PM
$174.16
Choose your schedule
08:45 AM - 05:45 PM
$174.16
Choose your schedule
08:45 AM - 05:45 PM
$174.16
Choose your schedule
08:45 AM - 05:45 PM
$174.16
Choose your schedule
08:45 AM - 05:45 PM
$174.16
Choose your schedule
08:45 AM - 05:45 PM
$174.16
Choose your schedule
08:45 AM - 05:45 PM
$174.16
Choose your schedule
08:45 AM - 05:45 PM
$174.16
Choose your schedule
08:45 AM - 05:45 PM
$174.16
Choose your schedule
08:45 AM - 05:45 PM
$174.16
Choose your schedule
08:45 AM - 05:45 PM
$174.16
Choose your schedule
08:45 AM - 05:45 PM
$174.16
Choose your schedule
08:45 AM - 05:45 PM
$174.16
Choose your schedule
08:45 AM - 05:45 PM
$174.16
Choose your schedule
08:45 AM - 05:45 PM
$174.16
Choose your schedule
08:45 AM - 05:45 PM
$174.16
Choose your schedule
08:45 AM - 05:45 PM
$174.16
Choose your schedule
08:45 AM - 05:45 PM
$174.16
Choose your schedule
08:45 AM - 05:45 PM
$174.16
Choose your schedule
08:45 AM - 05:45 PM
$174.16
Choose your schedule
08:45 AM - 05:45 PM
$174.16
Choose your schedule
08:45 AM - 05:45 PM
$174.16
Choose your schedule
08:45 AM - 05:45 PM
$174.16
Choose your schedule
08:45 AM - 05:45 PM
$174.16
Choose your schedule
08:45 AM - 05:45 PM
$174.16
Choose your schedule
08:45 AM - 05:45 PM
$174.16
Choose your schedule
08:45 AM - 05:45 PM
$174.16
Choose your schedule
08:45 AM - 05:45 PM
$174.16
Choose your schedule
08:45 AM - 05:45 PM
$174.16
Choose your schedule
08:45 AM - 05:45 PM
$174.16
Choose your schedule
08:45 AM - 05:45 PM
$174.16
Choose your schedule
08:45 AM - 05:45 PM
$174.16
Choose your schedule
08:45 AM - 05:45 PM
$174.16
Choose your schedule
08:45 AM - 05:45 PM
$174.16
Choose your schedule
08:45 AM - 05:45 PM
$174.16
Choose your schedule
08:45 AM - 05:45 PM
$174.16
Choose your schedule
08:45 AM - 05:45 PM
$174.16
Choose your schedule
08:45 AM - 05:45 PM
$174.16
Choose your schedule
08:45 AM - 05:45 PM
$174.16
Choose your schedule
08:45 AM - 05:45 PM
$174.16
Choose your schedule
08:45 AM - 05:45 PM
$174.16
Choose your schedule
08:45 AM - 05:45 PM
$174.16
Choose your schedule
08:45 AM - 05:45 PM
$174.16
Choose your schedule
08:45 AM - 05:45 PM
$174.16
Choose your schedule
08:45 AM - 05:45 PM
$174.16
Choose your schedule
08:45 AM - 05:45 PM
$174.16
Choose your schedule
08:45 AM - 05:45 PM
$174.16
Choose your schedule
08:45 AM - 05:45 PM
$174.16
Choose your schedule
08:45 AM - 05:45 PM
$174.16
Choose your schedule
08:45 AM - 05:45 PM
$174.16
Choose your schedule
08:45 AM - 05:45 PM
$174.16
Choose your schedule
08:45 AM - 05:45 PM
$174.16
Choose your schedule
08:45 AM - 05:45 PM
$174.16
Choose your schedule
08:45 AM - 05:45 PM
$174.16
Choose your schedule
08:45 AM - 05:45 PM
$174.16
Choose your schedule
08:45 AM - 05:45 PM
$174.16
Choose your schedule
08:45 AM - 05:45 PM
$174.16
Choose your schedule
08:45 AM - 05:45 PM
$174.16
Choose your schedule
08:45 AM - 05:45 PM
$174.16
Choose your schedule
08:45 AM - 05:45 PM
$174.16
Choose your schedule
08:45 AM - 05:45 PM
$174.16
Choose your schedule
08:45 AM - 05:45 PM
$174.16
Choose your schedule
08:45 AM - 05:45 PM
$174.16
Choose your schedule
08:45 AM - 05:45 PM
$174.16
Choose your schedule
08:45 AM - 05:45 PM
$174.16
Choose your schedule
08:45 AM - 05:45 PM
$174.16
Choose your schedule
08:45 AM - 05:45 PM
$174.16
Choose your schedule
08:45 AM - 05:45 PM
$174.16
Choose your schedule
08:45 AM - 05:45 PM
$174.16
Choose your schedule
08:45 AM - 05:45 PM
$174.16
Choose your schedule
08:45 AM - 05:45 PM
$174.16
Choose your schedule
08:45 AM - 05:45 PM
$174.16
Choose your schedule
08:45 AM - 05:45 PM
$174.16
Choose your schedule
08:45 AM - 05:45 PM
$174.16
Choose your schedule
08:45 AM - 05:45 PM
$174.16
Choose your schedule
08:45 AM - 05:45 PM
$174.16
Choose your schedule
08:45 AM - 05:45 PM
$174.16
Choose your schedule
08:45 AM - 05:45 PM
$174.16
Choose your schedule
08:45 AM - 05:45 PM
$174.16
Choose your schedule
08:45 AM - 05:45 PM
$174.16
Choose your schedule
08:45 AM - 05:45 PM
$174.16
Choose your schedule
08:45 AM - 05:45 PM
$174.16
Choose your schedule
08:45 AM - 05:45 PM
$174.16
Choose your schedule
08:45 AM - 05:45 PM
$174.16
Choose your schedule
08:45 AM - 05:45 PM
$174.16
Choose your schedule
08:45 AM - 05:45 PM
$174.16
Choose your schedule
08:45 AM - 05:45 PM
$174.16
Choose your schedule
08:45 AM - 05:45 PM
$174.16
Choose your schedule
08:45 AM - 05:45 PM
$174.16
Choose your schedule
08:45 AM - 05:45 PM
$174.16
Choose your schedule
08:45 AM - 05:45 PM
$174.16
Choose your schedule
08:45 AM - 05:45 PM
$174.16
Choose your schedule
08:45 AM - 05:45 PM
$174.16
Choose your schedule
08:45 AM - 05:45 PM
$174.16
Choose your schedule
08:45 AM - 05:45 PM
$174.16
Choose your schedule
08:45 AM - 05:45 PM
$174.16
Choose your schedule
08:45 AM - 05:45 PM
$174.16
Choose your schedule
08:45 AM - 05:45 PM
$174.16
Choose your schedule
08:45 AM - 05:45 PM
$174.16
Choose your schedule
08:45 AM - 05:45 PM
$174.16
Choose your schedule
08:45 AM - 05:45 PM
$174.16
Choose your schedule
08:45 AM - 05:45 PM
$174.16
Choose your schedule
08:45 AM - 05:45 PM
$174.16
Choose your schedule
08:45 AM - 05:45 PM
$174.16
Choose your schedule
08:45 AM - 05:45 PM
$174.16
Choose your schedule
08:45 AM - 05:45 PM
$174.16
Choose your schedule
08:45 AM - 05:45 PM
$174.16
Choose your schedule
08:45 AM - 05:45 PM
$174.16
Choose your schedule
08:45 AM - 05:45 PM
$174.16
Choose your schedule
08:45 AM - 05:45 PM
$174.16
Choose your schedule
08:45 AM - 05:45 PM
$174.16
Choose your schedule
08:45 AM - 05:45 PM
$174.16
Choose your schedule
08:45 AM - 05:45 PM
$174.16
Choose your schedule
08:45 AM - 05:45 PM
$174.16
Choose your schedule
08:45 AM - 05:45 PM
$174.16
Choose your schedule
08:45 AM - 05:45 PM
$174.16
Choose your schedule
08:45 AM - 05:45 PM
$174.16
Choose your schedule
08:45 AM - 05:45 PM
$174.16
Choose your schedule
08:45 AM - 05:45 PM
$174.16
Choose your schedule
08:45 AM - 05:45 PM
$174.16
Choose your schedule
08:45 AM - 05:45 PM
$174.16
Choose your schedule
08:45 AM - 05:45 PM
$174.16
Choose your schedule
08:45 AM - 05:45 PM
$174.16
Choose your schedule
08:45 AM - 05:45 PM
$174.16
Choose your schedule
08:45 AM - 05:45 PM
$174.16
Choose your schedule
08:45 AM - 05:45 PM
$174.16
Choose your schedule
08:45 AM - 05:45 PM
$174.16
Choose your schedule
08:45 AM - 05:45 PM
$174.16
Choose your schedule
08:45 AM - 05:45 PM
$174.16
Choose your schedule
08:45 AM - 05:45 PM
$174.16
Choose your schedule
08:45 AM - 05:45 PM
$174.16
Choose your schedule
08:45 AM - 05:45 PM
$174.16
Choose your schedule
08:45 AM - 05:45 PM
$174.16
Choose your schedule
08:45 AM - 05:45 PM
$174.16
Choose your schedule
08:45 AM - 05:45 PM
$174.16
Choose your schedule
08:45 AM - 05:45 PM
$174.16
Choose your schedule
08:45 AM - 05:45 PM
$174.16
Choose your schedule
08:45 AM - 05:45 PM
$174.16
Choose your schedule
08:45 AM - 05:45 PM
$174.16
Choose your schedule
08:45 AM - 05:45 PM
$174.16
Choose your schedule
08:45 AM - 05:45 PM
$174.16
About the Experience
We chose to start in the heart of Minho, the city of Braga, ex-libris of the Baroque period, but which currently radiates youth. There are three shrines that comprise the triangle of faith, devotion and pilgrimage, which we will be visiting: the Cathedral, the Sanctuary of Sameiro and the Shrine of Bom Jesus. From the centre of Minho, we continue our journey to the cradle of the nation, Guimarães, where we'll visit one the country's most treasured historic centres (a UNESCO World Heritage site).

Highlights:
• Guimarães Castle
• Guimarães City Center – UNESCO World Heritage
• Braga Cathedral
• Bom Jesus Sanctuary
• Sameiro Sanctuary
Schedule:
Daily with departures at 09h00 a.m.
Inclusions:
Guided tour
Transfers
Lunch

Exclusions:
Personal expenses and gratuities
Terms and Conditions
Cancellations only up to 1 day prior to activity.
Unlock a World of Exclusive Perks
Unlock a world of privileges with our Travel Rewards Program. Sign up and instantly enjoy.