Sightseeing Tours : A day in Douro (lunch included)
Location: Porto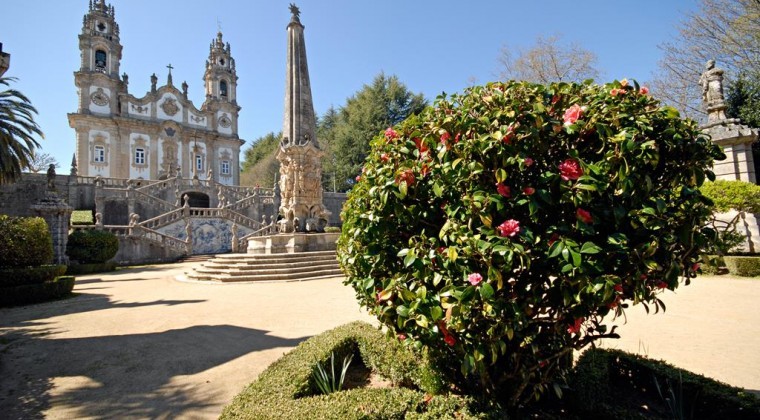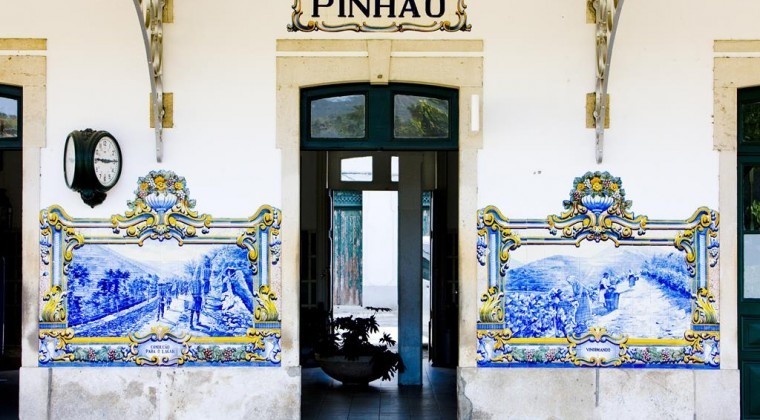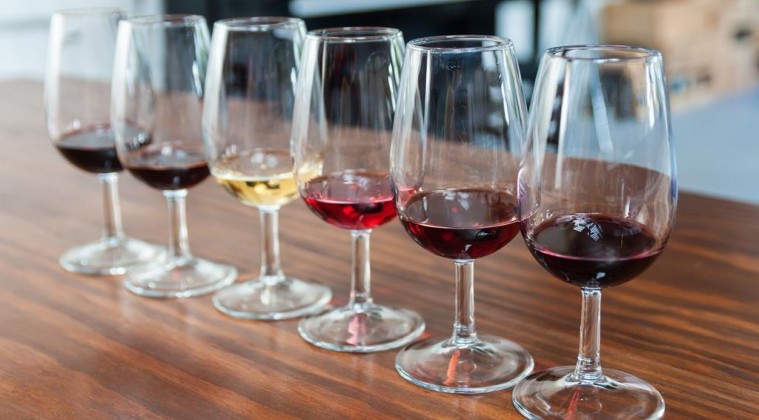 Choose your schedule
08:30 AM - 06:30 PM
$228.58
Choose your schedule
08:30 AM - 06:30 PM
$228.58
Choose your schedule
08:30 AM - 06:30 PM
$228.58
Choose your schedule
08:30 AM - 06:30 PM
$228.58
Choose your schedule
08:30 AM - 06:30 PM
$228.58
Choose your schedule
08:30 AM - 06:30 PM
$228.58
Choose your schedule
08:30 AM - 06:30 PM
$228.58
Choose your schedule
08:30 AM - 06:30 PM
$228.58
Choose your schedule
08:30 AM - 06:30 PM
$228.58
Choose your schedule
08:30 AM - 06:30 PM
$228.58
Choose your schedule
08:30 AM - 06:30 PM
$228.58
Choose your schedule
08:30 AM - 06:30 PM
$228.58
Choose your schedule
08:30 AM - 06:30 PM
$228.58
Choose your schedule
08:30 AM - 06:30 PM
$228.58
Choose your schedule
08:30 AM - 06:30 PM
$228.58
Choose your schedule
08:30 AM - 06:30 PM
$228.58
Choose your schedule
08:30 AM - 06:30 PM
$228.58
Choose your schedule
08:30 AM - 06:30 PM
$206.81
Choose your schedule
08:30 AM - 06:30 PM
$206.81
Choose your schedule
08:30 AM - 06:30 PM
$206.81
Choose your schedule
08:30 AM - 06:30 PM
$206.81
Choose your schedule
08:30 AM - 06:30 PM
$206.81
Choose your schedule
08:30 AM - 06:30 PM
$206.81
Choose your schedule
08:30 AM - 06:30 PM
$206.81
Choose your schedule
08:30 AM - 06:30 PM
$206.81
Choose your schedule
08:30 AM - 06:30 PM
$206.81
Choose your schedule
08:30 AM - 06:30 PM
$206.81
Choose your schedule
08:30 AM - 06:30 PM
$206.81
Choose your schedule
08:30 AM - 06:30 PM
$206.81
Choose your schedule
08:30 AM - 06:30 PM
$206.81
Choose your schedule
08:30 AM - 06:30 PM
$206.81
Choose your schedule
08:30 AM - 06:30 PM
$206.81
Choose your schedule
08:30 AM - 06:30 PM
$206.81
Choose your schedule
08:30 AM - 06:30 PM
$206.81
Choose your schedule
08:30 AM - 06:30 PM
$206.81
Choose your schedule
08:30 AM - 06:30 PM
$206.81
Choose your schedule
08:30 AM - 06:30 PM
$206.81
Choose your schedule
08:30 AM - 06:30 PM
$206.81
Choose your schedule
08:30 AM - 06:30 PM
$206.81
Choose your schedule
08:30 AM - 06:30 PM
$206.81
Choose your schedule
08:30 AM - 06:30 PM
$206.81
Choose your schedule
08:30 AM - 06:30 PM
$206.81
Choose your schedule
08:30 AM - 06:30 PM
$206.81
Choose your schedule
08:30 AM - 06:30 PM
$206.81
Choose your schedule
08:30 AM - 06:30 PM
$206.81
Choose your schedule
08:30 AM - 06:30 PM
$206.81
Choose your schedule
08:30 AM - 06:30 PM
$206.81
Choose your schedule
08:30 AM - 06:30 PM
$206.81
Choose your schedule
08:30 AM - 06:30 PM
$206.81
Choose your schedule
08:30 AM - 06:30 PM
$206.81
Choose your schedule
08:30 AM - 06:30 PM
$206.81
Choose your schedule
08:30 AM - 06:30 PM
$206.81
Choose your schedule
08:30 AM - 06:30 PM
$206.81
Choose your schedule
08:30 AM - 06:30 PM
$206.81
Choose your schedule
08:30 AM - 06:30 PM
$206.81
Choose your schedule
08:30 AM - 06:30 PM
$206.81
Choose your schedule
08:30 AM - 06:30 PM
$206.81
Choose your schedule
08:30 AM - 06:30 PM
$206.81
Choose your schedule
08:30 AM - 06:30 PM
$206.81
Choose your schedule
08:30 AM - 06:30 PM
$206.81
Choose your schedule
08:30 AM - 06:30 PM
$206.81
Choose your schedule
08:30 AM - 06:30 PM
$206.81
Choose your schedule
08:30 AM - 06:30 PM
$206.81
Choose your schedule
08:30 AM - 06:30 PM
$206.81
Choose your schedule
08:30 AM - 06:30 PM
$206.81
Choose your schedule
08:30 AM - 06:30 PM
$206.81
Choose your schedule
08:30 AM - 06:30 PM
$206.81
Choose your schedule
08:30 AM - 06:30 PM
$206.81
Choose your schedule
08:30 AM - 06:30 PM
$222.05
Choose your schedule
08:30 AM - 06:30 PM
$222.05
Choose your schedule
08:30 AM - 06:30 PM
$222.05
Choose your schedule
08:30 AM - 06:30 PM
$222.05
Choose your schedule
08:30 AM - 06:30 PM
$222.05
Choose your schedule
08:30 AM - 06:30 PM
$228.58
Choose your schedule
08:30 AM - 06:30 PM
$228.58
Choose your schedule
08:30 AM - 06:30 PM
$228.58
Choose your schedule
08:30 AM - 06:30 PM
$228.58
Choose your schedule
08:30 AM - 06:30 PM
$228.58
Choose your schedule
08:30 AM - 06:30 PM
$228.58
Choose your schedule
08:30 AM - 06:30 PM
$228.58
Choose your schedule
08:30 AM - 06:30 PM
$228.58
Choose your schedule
08:30 AM - 06:30 PM
$228.58
Choose your schedule
08:30 AM - 06:30 PM
$228.58
Choose your schedule
08:30 AM - 06:30 PM
$228.58
Choose your schedule
08:30 AM - 06:30 PM
$228.58
Choose your schedule
08:30 AM - 06:30 PM
$228.58
Choose your schedule
08:30 AM - 06:30 PM
$228.58
Choose your schedule
08:30 AM - 06:30 PM
$228.58
Choose your schedule
08:30 AM - 06:30 PM
$228.58
Choose your schedule
08:30 AM - 06:30 PM
$228.58
Choose your schedule
08:30 AM - 06:30 PM
$228.58
Choose your schedule
08:30 AM - 06:30 PM
$228.58
Choose your schedule
08:30 AM - 06:30 PM
$228.58
Choose your schedule
08:30 AM - 06:30 PM
$228.58
Choose your schedule
08:30 AM - 06:30 PM
$228.58
Choose your schedule
08:30 AM - 06:30 PM
$228.58
Choose your schedule
08:30 AM - 06:30 PM
$228.58
Choose your schedule
08:30 AM - 06:30 PM
$228.58
Choose your schedule
08:30 AM - 06:30 PM
$228.58
Choose your schedule
08:30 AM - 06:30 PM
$228.58
Choose your schedule
08:30 AM - 06:30 PM
$228.58
Choose your schedule
08:30 AM - 06:30 PM
$228.58
Choose your schedule
08:30 AM - 06:30 PM
$228.58
Choose your schedule
08:30 AM - 06:30 PM
$228.58
Choose your schedule
08:30 AM - 06:30 PM
$228.58
Choose your schedule
08:30 AM - 06:30 PM
$228.58
Choose your schedule
08:30 AM - 06:30 PM
$206.81
Choose your schedule
08:30 AM - 06:30 PM
$206.81
Choose your schedule
08:30 AM - 06:30 PM
$206.81
Choose your schedule
08:30 AM - 06:30 PM
$206.81
Choose your schedule
08:30 AM - 06:30 PM
$206.81
Choose your schedule
08:30 AM - 06:30 PM
$206.81
Choose your schedule
08:30 AM - 06:30 PM
$206.81
Choose your schedule
08:30 AM - 06:30 PM
$206.81
Choose your schedule
08:30 AM - 06:30 PM
$206.81
Choose your schedule
08:30 AM - 06:30 PM
$206.81
Choose your schedule
08:30 AM - 06:30 PM
$206.81
Choose your schedule
08:30 AM - 06:30 PM
$206.81
Choose your schedule
08:30 AM - 06:30 PM
$206.81
Choose your schedule
08:30 AM - 06:30 PM
$206.81
Choose your schedule
08:30 AM - 06:30 PM
$206.81
Choose your schedule
08:30 AM - 06:30 PM
$206.81
Choose your schedule
08:30 AM - 06:30 PM
$206.81
Choose your schedule
08:30 AM - 06:30 PM
$206.81
Choose your schedule
08:30 AM - 06:30 PM
$206.81
Choose your schedule
08:30 AM - 06:30 PM
$206.81
Choose your schedule
08:30 AM - 06:30 PM
$206.81
Choose your schedule
08:30 AM - 06:30 PM
$206.81
Choose your schedule
08:30 AM - 06:30 PM
$206.81
Choose your schedule
08:30 AM - 06:30 PM
$206.81
Choose your schedule
08:30 AM - 06:30 PM
$206.81
Choose your schedule
08:30 AM - 06:30 PM
$206.81
Choose your schedule
08:30 AM - 06:30 PM
$206.81
Choose your schedule
08:30 AM - 06:30 PM
$206.81
Choose your schedule
08:30 AM - 06:30 PM
$206.81
Choose your schedule
08:30 AM - 06:30 PM
$206.81
Choose your schedule
08:30 AM - 06:30 PM
$206.81
Choose your schedule
08:30 AM - 06:30 PM
$206.81
Choose your schedule
08:30 AM - 06:30 PM
$206.81
Choose your schedule
08:30 AM - 06:30 PM
$206.81
Choose your schedule
08:30 AM - 06:30 PM
$206.81
Choose your schedule
08:30 AM - 06:30 PM
$206.81
Choose your schedule
08:30 AM - 06:30 PM
$206.81
Choose your schedule
08:30 AM - 06:30 PM
$206.81
Choose your schedule
08:30 AM - 06:30 PM
$206.81
Choose your schedule
08:30 AM - 06:30 PM
$206.81
Choose your schedule
08:30 AM - 06:30 PM
$206.81
Choose your schedule
08:30 AM - 06:30 PM
$206.81
Choose your schedule
08:30 AM - 06:30 PM
$206.81
Choose your schedule
08:30 AM - 06:30 PM
$206.81
Choose your schedule
08:30 AM - 06:30 PM
$206.81
Choose your schedule
08:30 AM - 06:30 PM
$206.81
Choose your schedule
08:30 AM - 06:30 PM
$206.81
Choose your schedule
08:30 AM - 06:30 PM
$206.81
Choose your schedule
08:30 AM - 06:30 PM
$206.81
Choose your schedule
08:30 AM - 06:30 PM
$206.81
Choose your schedule
08:30 AM - 06:30 PM
$206.81
Choose your schedule
08:30 AM - 06:30 PM
$206.81
Choose your schedule
08:30 AM - 06:30 PM
$206.81
Choose your schedule
08:30 AM - 06:30 PM
$206.81
Choose your schedule
08:30 AM - 06:30 PM
$206.81
Choose your schedule
08:30 AM - 06:30 PM
$206.81
Choose your schedule
08:30 AM - 06:30 PM
$206.81
Choose your schedule
08:30 AM - 06:30 PM
$206.81
Choose your schedule
08:30 AM - 06:30 PM
$206.81
Choose your schedule
08:30 AM - 06:30 PM
$206.81
Choose your schedule
08:30 AM - 06:30 PM
$206.81
Choose your schedule
08:30 AM - 06:30 PM
$206.81
Choose your schedule
08:30 AM - 06:30 PM
$206.81
Choose your schedule
08:30 AM - 06:30 PM
$206.81
Choose your schedule
08:30 AM - 06:30 PM
$206.81
Choose your schedule
08:30 AM - 06:30 PM
$206.81
Choose your schedule
08:30 AM - 06:30 PM
$206.81
Choose your schedule
08:30 AM - 06:30 PM
$206.81
Choose your schedule
08:30 AM - 06:30 PM
$206.81
Choose your schedule
08:30 AM - 06:30 PM
$206.81
Choose your schedule
08:30 AM - 06:30 PM
$206.81
Choose your schedule
08:30 AM - 06:30 PM
$206.81
Choose your schedule
08:30 AM - 06:30 PM
$206.81
Choose your schedule
08:30 AM - 06:30 PM
$206.81
Choose your schedule
08:30 AM - 06:30 PM
$206.81
Choose your schedule
08:30 AM - 06:30 PM
$206.81
Choose your schedule
08:30 AM - 06:30 PM
$206.81
Choose your schedule
08:30 AM - 06:30 PM
$206.81
Choose your schedule
08:30 AM - 06:30 PM
$206.81
Choose your schedule
08:30 AM - 06:30 PM
$206.81
Choose your schedule
08:30 AM - 06:30 PM
$206.81
Choose your schedule
08:30 AM - 06:30 PM
$206.81
Choose your schedule
08:30 AM - 06:30 PM
$206.81
Choose your schedule
08:30 AM - 06:30 PM
$206.81
Choose your schedule
08:30 AM - 06:30 PM
$206.81
Choose your schedule
08:30 AM - 06:30 PM
$206.81
Choose your schedule
08:30 AM - 06:30 PM
$206.81
Choose your schedule
08:30 AM - 06:30 PM
$206.81
Choose your schedule
08:30 AM - 06:30 PM
$206.81
Choose your schedule
08:30 AM - 06:30 PM
$206.81
Choose your schedule
08:30 AM - 06:30 PM
$206.81
Choose your schedule
08:30 AM - 06:30 PM
$206.81
Choose your schedule
08:30 AM - 06:30 PM
$206.81
Choose your schedule
08:30 AM - 06:30 PM
$206.81
Choose your schedule
08:30 AM - 06:30 PM
$206.81
Choose your schedule
08:30 AM - 06:30 PM
$206.81
Choose your schedule
08:30 AM - 06:30 PM
$206.81
Choose your schedule
08:30 AM - 06:30 PM
$206.81
Choose your schedule
08:30 AM - 06:30 PM
$206.81
Choose your schedule
08:30 AM - 06:30 PM
$206.81
Choose your schedule
08:30 AM - 06:30 PM
$206.81
Choose your schedule
08:30 AM - 06:30 PM
$206.81
Choose your schedule
08:30 AM - 06:30 PM
$206.81
Choose your schedule
08:30 AM - 06:30 PM
$206.81
Choose your schedule
08:30 AM - 06:30 PM
$206.81
Choose your schedule
08:30 AM - 06:30 PM
$206.81
Choose your schedule
08:30 AM - 06:30 PM
$206.81
Choose your schedule
08:30 AM - 06:30 PM
$206.81
Choose your schedule
08:30 AM - 06:30 PM
$206.81
Choose your schedule
08:30 AM - 06:30 PM
$206.81
Choose your schedule
08:30 AM - 06:30 PM
$206.81
Choose your schedule
08:30 AM - 06:30 PM
$206.81
Choose your schedule
08:30 AM - 06:30 PM
$206.81
Choose your schedule
08:30 AM - 06:30 PM
$206.81
Choose your schedule
08:30 AM - 06:30 PM
$206.81
Choose your schedule
08:30 AM - 06:30 PM
$206.81
Choose your schedule
08:30 AM - 06:30 PM
$206.81
Choose your schedule
08:30 AM - 06:30 PM
$206.81
Choose your schedule
08:30 AM - 06:30 PM
$206.81
Choose your schedule
08:30 AM - 06:30 PM
$206.81
Choose your schedule
08:30 AM - 06:30 PM
$206.81
Choose your schedule
08:30 AM - 06:30 PM
$206.81
Choose your schedule
08:30 AM - 06:30 PM
$206.81
Choose your schedule
08:30 AM - 06:30 PM
$206.81
Choose your schedule
08:30 AM - 06:30 PM
$206.81
Choose your schedule
08:30 AM - 06:30 PM
$206.81
Choose your schedule
08:30 AM - 06:30 PM
$206.81
Choose your schedule
08:30 AM - 06:30 PM
$206.81
Choose your schedule
08:30 AM - 06:30 PM
$206.81
Choose your schedule
08:30 AM - 06:30 PM
$206.81
Choose your schedule
08:30 AM - 06:30 PM
$206.81
Choose your schedule
08:30 AM - 06:30 PM
$206.81
Choose your schedule
08:30 AM - 06:30 PM
$206.81
Choose your schedule
08:30 AM - 06:30 PM
$206.81
Choose your schedule
08:30 AM - 06:30 PM
$206.81
Choose your schedule
08:30 AM - 06:30 PM
$206.81
Choose your schedule
08:30 AM - 06:30 PM
$206.81
Choose your schedule
08:30 AM - 06:30 PM
$206.81
Choose your schedule
08:30 AM - 06:30 PM
$206.81
Choose your schedule
08:30 AM - 06:30 PM
$206.81
Choose your schedule
08:30 AM - 06:30 PM
$206.81
Choose your schedule
08:30 AM - 06:30 PM
$206.81
Choose your schedule
08:30 AM - 06:30 PM
$206.81
Choose your schedule
08:30 AM - 06:30 PM
$206.81
Choose your schedule
08:30 AM - 06:30 PM
$206.81
Choose your schedule
08:30 AM - 06:30 PM
$206.81
Choose your schedule
08:30 AM - 06:30 PM
$206.81
Choose your schedule
08:30 AM - 06:30 PM
$206.81
Choose your schedule
08:30 AM - 06:30 PM
$206.81
Choose your schedule
08:30 AM - 06:30 PM
$206.81
Choose your schedule
08:30 AM - 06:30 PM
$206.81
Choose your schedule
08:30 AM - 06:30 PM
$206.81
Choose your schedule
08:30 AM - 06:30 PM
$206.81
Choose your schedule
08:30 AM - 06:30 PM
$206.81
Choose your schedule
08:30 AM - 06:30 PM
$206.81
Choose your schedule
08:30 AM - 06:30 PM
$206.81
Choose your schedule
08:30 AM - 06:30 PM
$206.81
Choose your schedule
08:30 AM - 06:30 PM
$206.81
Choose your schedule
08:30 AM - 06:30 PM
$206.81
Choose your schedule
08:30 AM - 06:30 PM
$206.81
Choose your schedule
08:30 AM - 06:30 PM
$206.81
Choose your schedule
08:30 AM - 06:30 PM
$206.81
Choose your schedule
08:30 AM - 06:30 PM
$206.81
Choose your schedule
08:30 AM - 06:30 PM
$206.81
Choose your schedule
08:30 AM - 06:30 PM
$206.81
Choose your schedule
08:30 AM - 06:30 PM
$206.81
Choose your schedule
08:30 AM - 06:30 PM
$206.81
Choose your schedule
08:30 AM - 06:30 PM
$206.81
Choose your schedule
08:30 AM - 06:30 PM
$206.81
Choose your schedule
08:30 AM - 06:30 PM
$206.81
Choose your schedule
08:30 AM - 06:30 PM
$206.81
Choose your schedule
08:30 AM - 06:30 PM
$206.81
Choose your schedule
08:30 AM - 06:30 PM
$206.81
Choose your schedule
08:30 AM - 06:30 PM
$206.81
Choose your schedule
08:30 AM - 06:30 PM
$206.81
Choose your schedule
08:30 AM - 06:30 PM
$206.81
Choose your schedule
08:30 AM - 06:30 PM
$206.81
Choose your schedule
08:30 AM - 06:30 PM
$206.81
Choose your schedule
08:30 AM - 06:30 PM
$206.81
Choose your schedule
08:30 AM - 06:30 PM
$206.81
Choose your schedule
08:30 AM - 06:30 PM
$206.81
Choose your schedule
08:30 AM - 06:30 PM
$206.81
Choose your schedule
08:30 AM - 06:30 PM
$206.81
Choose your schedule
08:30 AM - 06:30 PM
$206.81
Choose your schedule
08:30 AM - 06:30 PM
$206.81
Choose your schedule
08:30 AM - 06:30 PM
$206.81
Choose your schedule
08:30 AM - 06:30 PM
$206.81
Choose your schedule
08:30 AM - 06:30 PM
$206.81
Choose your schedule
08:30 AM - 06:30 PM
$206.81
Choose your schedule
08:30 AM - 06:30 PM
$206.81
Choose your schedule
08:30 AM - 06:30 PM
$206.81
Choose your schedule
08:30 AM - 06:30 PM
$206.81
Choose your schedule
08:30 AM - 06:30 PM
$206.81
Choose your schedule
08:30 AM - 06:30 PM
$206.81
Choose your schedule
08:30 AM - 06:30 PM
$206.81
Choose your schedule
08:30 AM - 06:30 PM
$206.81
Choose your schedule
08:30 AM - 06:30 PM
$206.81
Choose your schedule
08:30 AM - 06:30 PM
$206.81
Choose your schedule
08:30 AM - 06:30 PM
$206.81
Choose your schedule
08:30 AM - 06:30 PM
$206.81
Choose your schedule
08:30 AM - 06:30 PM
$206.81
Choose your schedule
08:30 AM - 06:30 PM
$206.81
Choose your schedule
08:30 AM - 06:30 PM
$206.81
Choose your schedule
08:30 AM - 06:30 PM
$206.81
Choose your schedule
08:30 AM - 06:30 PM
$206.81
Choose your schedule
08:30 AM - 06:30 PM
$206.81
Choose your schedule
08:30 AM - 06:30 PM
$206.81
Choose your schedule
08:30 AM - 06:30 PM
$206.81
Choose your schedule
08:30 AM - 06:30 PM
$206.81
Choose your schedule
08:30 AM - 06:30 PM
$206.81
Choose your schedule
08:30 AM - 06:30 PM
$206.81
Choose your schedule
08:30 AM - 06:30 PM
$206.81
Choose your schedule
08:30 AM - 06:30 PM
$206.81
Choose your schedule
08:30 AM - 06:30 PM
$206.81
Choose your schedule
08:30 AM - 06:30 PM
$206.81
Choose your schedule
08:30 AM - 06:30 PM
$206.81
Choose your schedule
08:30 AM - 06:30 PM
$206.81
Choose your schedule
08:30 AM - 06:30 PM
$206.81
Choose your schedule
08:30 AM - 06:30 PM
$206.81
Choose your schedule
08:30 AM - 06:30 PM
$206.81
Choose your schedule
08:30 AM - 06:30 PM
$206.81
Choose your schedule
08:30 AM - 06:30 PM
$206.81
Choose your schedule
08:30 AM - 06:30 PM
$206.81
Choose your schedule
08:30 AM - 06:30 PM
$206.81
Choose your schedule
08:30 AM - 06:30 PM
$206.81
Choose your schedule
08:30 AM - 06:30 PM
$206.81
Choose your schedule
08:30 AM - 06:30 PM
$206.81
Choose your schedule
08:30 AM - 06:30 PM
$206.81
Choose your schedule
08:30 AM - 06:30 PM
$206.81
Choose your schedule
08:30 AM - 06:30 PM
$206.81
Choose your schedule
08:30 AM - 06:30 PM
$206.81
Choose your schedule
08:30 AM - 06:30 PM
$206.81
Choose your schedule
08:30 AM - 06:30 PM
$206.81
Choose your schedule
08:30 AM - 06:30 PM
$206.81
Choose your schedule
08:30 AM - 06:30 PM
$206.81
Choose your schedule
08:30 AM - 06:30 PM
$206.81
Choose your schedule
08:30 AM - 06:30 PM
$206.81
Choose your schedule
08:30 AM - 06:30 PM
$206.81
Choose your schedule
08:30 AM - 06:30 PM
$206.81
Choose your schedule
08:30 AM - 06:30 PM
$206.81
Choose your schedule
08:30 AM - 06:30 PM
$206.81
Choose your schedule
08:30 AM - 06:30 PM
$206.81
Choose your schedule
08:30 AM - 06:30 PM
$206.81
Choose your schedule
08:30 AM - 06:30 PM
$206.81
Choose your schedule
08:30 AM - 06:30 PM
$206.81
Choose your schedule
08:30 AM - 06:30 PM
$206.81
Choose your schedule
08:30 AM - 06:30 PM
$206.81
Choose your schedule
08:30 AM - 06:30 PM
$206.81
Choose your schedule
08:30 AM - 06:30 PM
$206.81
Choose your schedule
08:30 AM - 06:30 PM
$206.81
About the Experience
Mountains, rivers, traditions, faith, culture... The area that lines the Douro river is all this and much more. So much more that there are not enough words, or the right ones, to describe it.Discover this glorious region with us, where you will be have the chance to visit monuments such as the Shrine of Our Lady of Remedies, in Lamego. This tour would not be complete without a key element: a tasting of one of Portugal's most famous wines - Porto Wine. How about it?

Highlights:
• Douro Valley – UNESCO World Heritage
• "Nossa Senhora dos Remédios" Sanctuary
• Wine Tasting
• Panoramic Cruise in Pinhão
Schedule:
Daily with departures at 09h00 a.m.
Inclusions:
• Guided tour
• Transfers
• Lunch & Wine Tasting
• Panoramic Cruise

Exclusions:
• Personal expenses and gratuities
Terms and Conditions
Cancellations only up to 1 day prior to activity.
Unlock a World of Exclusive Perks
Unlock a world of privileges with our Travel Rewards Program. Sign up and instantly enjoy.