Walking Tours: Foodie Lisbon Walking Tour
Location: Lisbon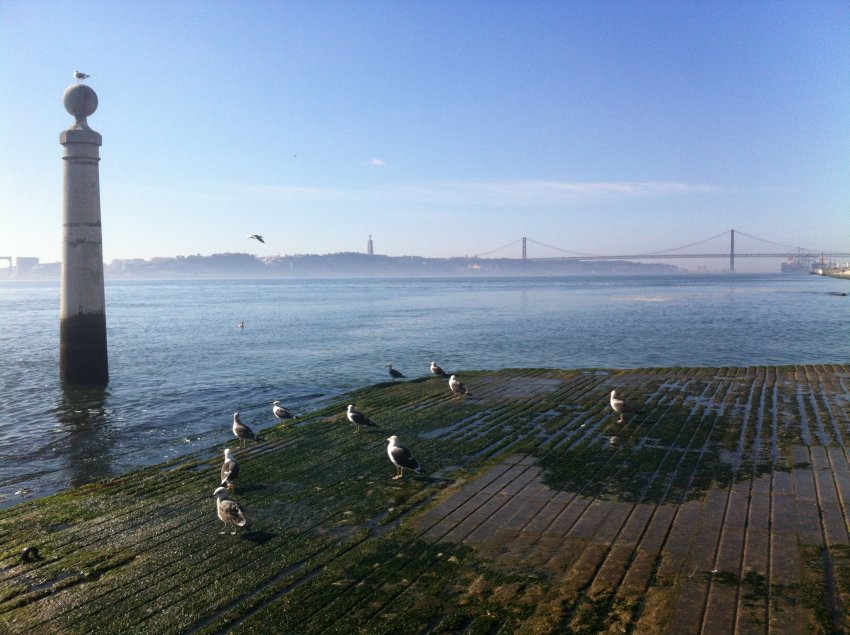 Choose your schedule
09:00 AM - 01:30 PM
$119.82
Choose your schedule
09:00 AM - 01:30 PM
$119.82
Choose your schedule
09:00 AM - 01:30 PM
$119.82
Choose your schedule
09:00 AM - 01:30 PM
$119.82
Choose your schedule
09:00 AM - 01:30 PM
$119.82
Choose your schedule
09:00 AM - 01:30 PM
$119.82
Choose your schedule
09:00 AM - 01:30 PM
$119.82
Choose your schedule
09:00 AM - 01:30 PM
$119.82
Choose your schedule
09:00 AM - 01:30 PM
$119.82
Choose your schedule
09:00 AM - 01:30 PM
$119.82
Choose your schedule
09:00 AM - 01:30 PM
$119.82
Choose your schedule
09:00 AM - 01:30 PM
$119.82
Choose your schedule
09:00 AM - 01:30 PM
$119.82
Choose your schedule
09:00 AM - 01:30 PM
$119.82
Choose your schedule
09:00 AM - 01:30 PM
$119.82
Choose your schedule
09:00 AM - 01:30 PM
$119.82
Choose your schedule
09:00 AM - 01:30 PM
$119.82
Choose your schedule
09:00 AM - 01:30 PM
$119.82
Choose your schedule
09:00 AM - 01:30 PM
$119.82
Choose your schedule
09:00 AM - 01:30 PM
$119.82
Choose your schedule
09:00 AM - 01:30 PM
$119.82
Choose your schedule
09:00 AM - 01:30 PM
$119.82
Choose your schedule
09:00 AM - 01:30 PM
$119.82
Choose your schedule
09:00 AM - 01:30 PM
$119.82
Choose your schedule
09:00 AM - 01:30 PM
$119.82
Choose your schedule
09:00 AM - 01:30 PM
$119.82
Choose your schedule
09:00 AM - 01:30 PM
$119.82
Choose your schedule
09:00 AM - 01:30 PM
$119.82
Choose your schedule
09:00 AM - 01:30 PM
$119.82
Choose your schedule
09:00 AM - 01:30 PM
$119.82
Choose your schedule
09:00 AM - 01:30 PM
$119.82
Choose your schedule
09:00 AM - 01:30 PM
$119.82
Choose your schedule
09:00 AM - 01:30 PM
$119.82
Choose your schedule
09:00 AM - 01:30 PM
$119.82
Choose your schedule
09:00 AM - 01:30 PM
$119.82
Choose your schedule
09:00 AM - 01:30 PM
$119.82
Choose your schedule
09:00 AM - 01:30 PM
$119.82
Choose your schedule
09:00 AM - 01:30 PM
$119.82
Choose your schedule
09:00 AM - 01:30 PM
$119.82
Choose your schedule
09:00 AM - 01:30 PM
$119.82
Choose your schedule
09:00 AM - 01:30 PM
$119.82
Choose your schedule
09:00 AM - 01:30 PM
$119.82
Choose your schedule
09:00 AM - 01:30 PM
$119.82
Choose your schedule
09:00 AM - 01:30 PM
$119.82
Choose your schedule
09:00 AM - 01:30 PM
$119.82
Choose your schedule
09:00 AM - 01:30 PM
$119.82
Choose your schedule
09:00 AM - 01:30 PM
$119.82
Choose your schedule
09:00 AM - 01:30 PM
$119.82
Choose your schedule
09:00 AM - 01:30 PM
$119.82
Choose your schedule
09:00 AM - 01:30 PM
$119.82
Choose your schedule
09:00 AM - 01:30 PM
$119.82
Choose your schedule
09:00 AM - 01:30 PM
$119.82
Choose your schedule
09:00 AM - 01:30 PM
$119.82
Choose your schedule
09:00 AM - 01:30 PM
$119.82
Choose your schedule
09:00 AM - 01:30 PM
$119.82
Choose your schedule
09:00 AM - 01:30 PM
$119.82
Choose your schedule
09:00 AM - 01:30 PM
$119.82
Choose your schedule
09:00 AM - 01:30 PM
$119.82
Choose your schedule
09:00 AM - 01:30 PM
$119.82
Choose your schedule
09:00 AM - 01:30 PM
$119.82
Choose your schedule
09:00 AM - 01:30 PM
$119.82
Choose your schedule
09:00 AM - 01:30 PM
$119.82
Choose your schedule
09:00 AM - 01:30 PM
$119.82
Choose your schedule
09:00 AM - 01:30 PM
$119.82
Choose your schedule
09:00 AM - 01:30 PM
$119.82
Choose your schedule
09:00 AM - 01:30 PM
$119.82
Choose your schedule
09:00 AM - 01:30 PM
$119.82
Choose your schedule
09:00 AM - 01:30 PM
$119.82
Choose your schedule
09:00 AM - 01:30 PM
$119.82
Choose your schedule
09:00 AM - 01:30 PM
$119.82
Choose your schedule
09:00 AM - 01:30 PM
$119.82
Choose your schedule
09:00 AM - 01:30 PM
$119.82
Choose your schedule
09:00 AM - 01:30 PM
$119.82
Choose your schedule
09:00 AM - 01:30 PM
$119.82
Choose your schedule
09:00 AM - 01:30 PM
$119.82
Choose your schedule
09:00 AM - 01:30 PM
$119.82
Choose your schedule
09:00 AM - 01:30 PM
$119.82
Choose your schedule
09:00 AM - 01:30 PM
$119.82
Choose your schedule
09:00 AM - 01:30 PM
$119.82
Choose your schedule
09:00 AM - 01:30 PM
$119.82
Choose your schedule
09:00 AM - 01:30 PM
$119.82
Choose your schedule
09:00 AM - 01:30 PM
$119.82
Choose your schedule
09:00 AM - 01:30 PM
$119.82
Choose your schedule
09:00 AM - 01:30 PM
$119.82
Choose your schedule
09:00 AM - 01:30 PM
$119.82
Choose your schedule
09:00 AM - 01:30 PM
$119.82
Choose your schedule
09:00 AM - 01:30 PM
$119.82
Choose your schedule
09:00 AM - 01:30 PM
$119.82
Choose your schedule
09:00 AM - 01:30 PM
$119.82
Choose your schedule
09:00 AM - 01:30 PM
$119.82
Choose your schedule
09:00 AM - 01:30 PM
$119.82
Choose your schedule
09:00 AM - 01:30 PM
$119.82
Choose your schedule
09:00 AM - 01:30 PM
$119.82
Choose your schedule
09:00 AM - 01:30 PM
$119.82
Choose your schedule
09:00 AM - 01:30 PM
$119.82
Choose your schedule
09:00 AM - 01:30 PM
$119.82
Choose your schedule
09:00 AM - 01:30 PM
$119.82
Choose your schedule
09:00 AM - 01:30 PM
$119.82
Choose your schedule
09:00 AM - 01:30 PM
$119.82
Choose your schedule
09:00 AM - 01:30 PM
$119.82
Choose your schedule
09:00 AM - 01:30 PM
$119.82
Choose your schedule
09:00 AM - 01:30 PM
$119.82
Choose your schedule
09:00 AM - 01:30 PM
$119.82
About the Experience
This is mandatory for any new traveler in Lisbon! It will introduce you to the many tasty Portuguese delicacies as you walk around the city center. Also, get a real feel of some local markets with fresh fish stands and maybe you can hear the fish vendors' famous cry for potential clients!
Starting in Chiado, get ready to feel the 19th century Lisbon and its classic "cafés". Try the original "Bica", the Lisbon local Expresso. After this, don't miss the opportunity to sweeten your mouth with a delicious and world-renowned Pastel de Nata, a custard tart to eat and die for... Going towards the riverfront you'll get to know the biggest market in Lisbon, the Mercado da Ribeira, one of the trendiest spots in the city with the presence of some of the best Portuguese restaurants.
On the way, you'll see the great contrast between the traditional "tascas" and the posh restaurants of Lisbon. You will wander around the downtown to see some of the most iconic buildings and locations, but don't worry: you will continue to stop often to eat and rejoice! Of course, you can't miss a Ginjinha, but you have many other surprises in store for you on this unforgettable tour around the heart of Lisbon. Last but not least we'll finish with a traditional Pork Sandwich (a Bifana) or in option we'll have another surprise for you.
Meeting point: The meeting point is held at Mercado da Ribeira (right at the entrance) at 09:00 AM
Includes
Bica (Coffee), Pastel de Natal, Ginjinha, Bifana (Pork Sandwich), Imperial (Beer), Seafood Soup, Shrimp Rissol, Wine Tasting (3 Wines and some bread/crackers).

Tour guide
Not included:
Hotel pick-up and drop-off
Lunch
**Note: There is no language exclusivity for this tour. Our tours are made in English, Portuguese, Spanish, French and Italian.
Meeting point:
Mercado da Ribeira - Av. 24 de Julho 49
1200-479 - Lisboa

Earn $500*
towards your next trip
Join our Travel Rewards program and receive $500 just for signing up! As a Travel Rewards Member, you'll receive exclusive offers and early access to special deals and sales.