Sightseeing Tours: Half Day Fátima
Location: Lisbon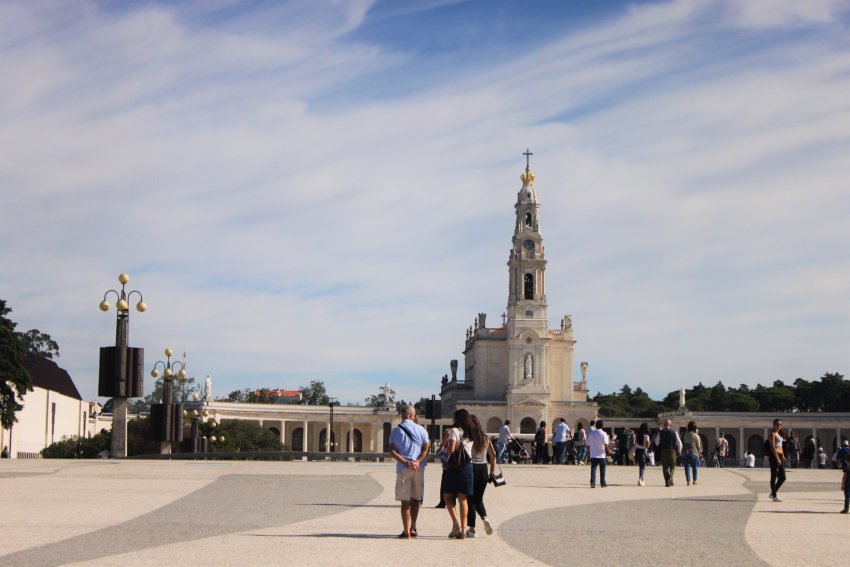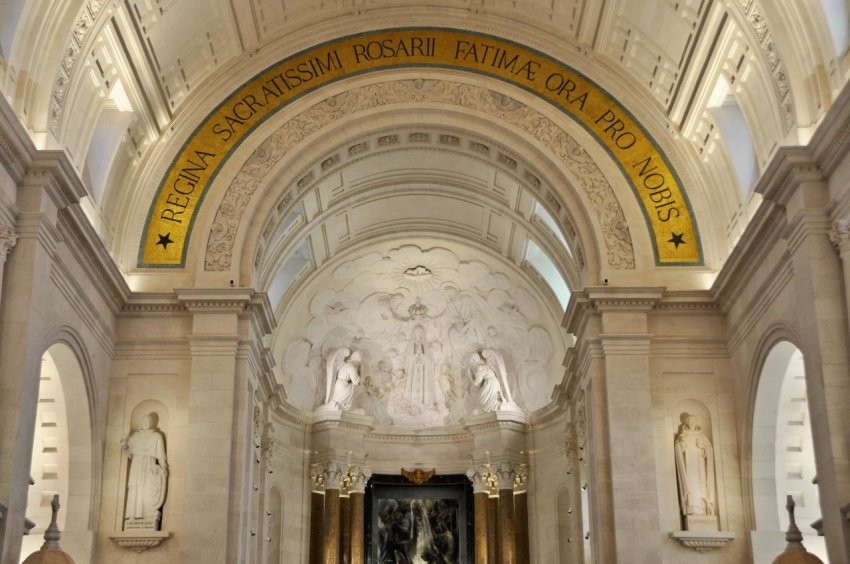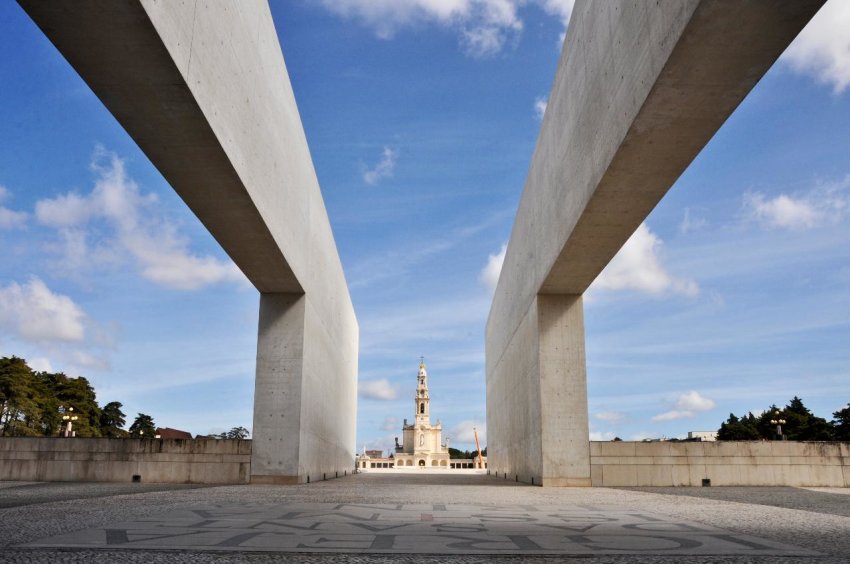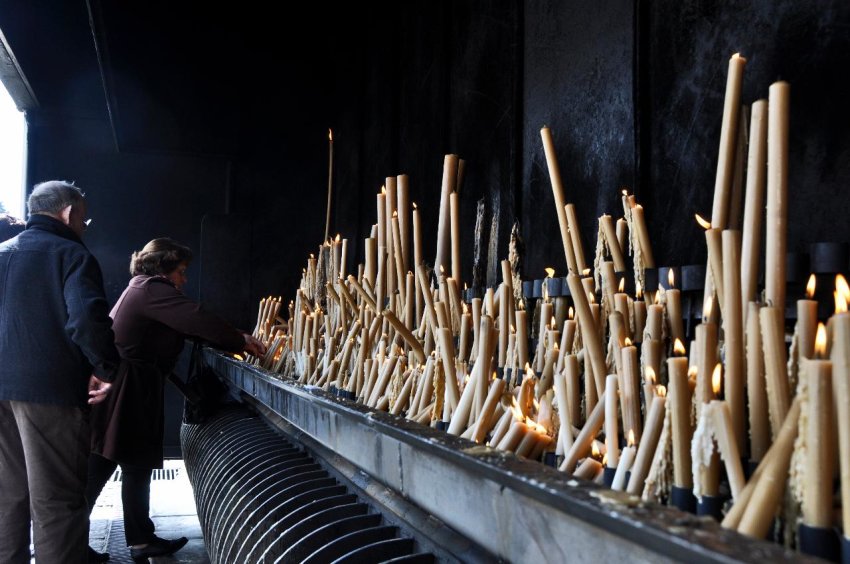 Choose your schedule
08:00 AM - 02:00 PM
$150.55
Choose your schedule
08:00 AM - 02:00 PM
$150.55
Choose your schedule
08:00 AM - 02:00 PM
$150.55
Choose your schedule
08:00 AM - 02:00 PM
$150.55
Choose your schedule
08:00 AM - 02:00 PM
$150.55
Choose your schedule
08:00 AM - 02:00 PM
$150.55
Choose your schedule
08:00 AM - 02:00 PM
$150.55
Choose your schedule
08:00 AM - 02:00 PM
$150.55
Choose your schedule
08:00 AM - 02:00 PM
$150.55
Choose your schedule
08:00 AM - 02:00 PM
$150.55
Choose your schedule
08:00 AM - 02:00 PM
$150.55
Choose your schedule
08:00 AM - 02:00 PM
$150.55
Choose your schedule
08:00 AM - 02:00 PM
$150.55
Choose your schedule
08:00 AM - 02:00 PM
$150.55
Choose your schedule
08:00 AM - 02:00 PM
$150.55
Choose your schedule
08:00 AM - 02:00 PM
$150.55
Choose your schedule
08:00 AM - 02:00 PM
$150.55
Choose your schedule
08:00 AM - 02:00 PM
$150.55
Choose your schedule
08:00 AM - 02:00 PM
$150.55
Choose your schedule
08:00 AM - 02:00 PM
$150.55
Choose your schedule
08:00 AM - 02:00 PM
$150.55
Choose your schedule
08:00 AM - 02:00 PM
$150.55
Choose your schedule
08:00 AM - 02:00 PM
$150.55
Choose your schedule
08:00 AM - 02:00 PM
$150.55
Choose your schedule
08:00 AM - 02:00 PM
$150.55
Choose your schedule
08:00 AM - 02:00 PM
$150.55
Choose your schedule
08:00 AM - 02:00 PM
$150.55
Choose your schedule
08:00 AM - 02:00 PM
$150.55
Choose your schedule
08:00 AM - 02:00 PM
$150.55
Choose your schedule
08:00 AM - 02:00 PM
$150.55
Choose your schedule
08:00 AM - 02:00 PM
$150.55
Choose your schedule
08:00 AM - 02:00 PM
$150.55
Choose your schedule
08:00 AM - 02:00 PM
$150.55
Choose your schedule
08:00 AM - 02:00 PM
$150.55
Choose your schedule
08:00 AM - 02:00 PM
$150.55
Choose your schedule
08:00 AM - 02:00 PM
$150.55
Choose your schedule
08:00 AM - 02:00 PM
$150.55
Choose your schedule
08:00 AM - 02:00 PM
$150.55
Choose your schedule
08:00 AM - 02:00 PM
$150.55
Choose your schedule
08:00 AM - 02:00 PM
$150.55
Choose your schedule
08:00 AM - 02:00 PM
$150.55
Choose your schedule
08:00 AM - 02:00 PM
$150.55
Choose your schedule
08:00 AM - 02:00 PM
$150.55
Choose your schedule
08:00 AM - 02:00 PM
$150.55
Choose your schedule
08:00 AM - 02:00 PM
$150.55
Choose your schedule
08:00 AM - 02:00 PM
$150.55
Choose your schedule
08:00 AM - 02:00 PM
$150.55
Choose your schedule
08:00 AM - 02:00 PM
$150.55
Choose your schedule
08:00 AM - 02:00 PM
$150.55
Choose your schedule
08:00 AM - 02:00 PM
$150.55
Choose your schedule
08:00 AM - 02:00 PM
$150.55
Choose your schedule
08:00 AM - 02:00 PM
$150.55
Choose your schedule
08:00 AM - 02:00 PM
$150.55
Choose your schedule
08:00 AM - 02:00 PM
$150.55
Choose your schedule
08:00 AM - 02:00 PM
$150.55
Choose your schedule
08:00 AM - 02:00 PM
$150.55
Choose your schedule
08:00 AM - 02:00 PM
$150.55
Choose your schedule
08:00 AM - 02:00 PM
$150.55
Choose your schedule
08:00 AM - 02:00 PM
$150.55
Choose your schedule
08:00 AM - 02:00 PM
$150.55
Choose your schedule
08:00 AM - 02:00 PM
$150.55
Choose your schedule
08:00 AM - 02:00 PM
$150.55
Choose your schedule
08:00 AM - 02:00 PM
$150.55
Choose your schedule
08:00 AM - 02:00 PM
$150.55
Choose your schedule
08:00 AM - 02:00 PM
$150.55
Choose your schedule
08:00 AM - 02:00 PM
$150.55
Choose your schedule
08:00 AM - 02:00 PM
$150.55
Choose your schedule
08:00 AM - 02:00 PM
$150.55
Choose your schedule
08:00 AM - 02:00 PM
$150.55
Choose your schedule
08:00 AM - 02:00 PM
$150.55
Choose your schedule
08:00 AM - 02:00 PM
$150.55
Choose your schedule
08:00 AM - 02:00 PM
$150.55
Choose your schedule
08:00 AM - 02:00 PM
$150.55
Choose your schedule
08:00 AM - 02:00 PM
$150.55
Choose your schedule
08:00 AM - 02:00 PM
$150.55
Choose your schedule
08:00 AM - 02:00 PM
$150.55
Choose your schedule
08:00 AM - 02:00 PM
$150.55
Choose your schedule
08:00 AM - 02:00 PM
$150.55
Choose your schedule
08:00 AM - 02:00 PM
$150.55
Choose your schedule
08:00 AM - 02:00 PM
$150.55
Choose your schedule
08:00 AM - 02:00 PM
$150.55
Choose your schedule
08:00 AM - 02:00 PM
$150.55
Choose your schedule
08:00 AM - 02:00 PM
$150.55
Choose your schedule
08:00 AM - 02:00 PM
$150.55
Choose your schedule
08:00 AM - 02:00 PM
$150.55
Choose your schedule
08:00 AM - 02:00 PM
$150.55
Choose your schedule
08:00 AM - 02:00 PM
$150.55
Choose your schedule
08:00 AM - 02:00 PM
$150.55
Choose your schedule
08:00 AM - 02:00 PM
$150.55
Choose your schedule
08:00 AM - 02:00 PM
$150.55
Choose your schedule
08:00 AM - 02:00 PM
$150.55
Choose your schedule
08:00 AM - 02:00 PM
$150.55
Choose your schedule
08:00 AM - 02:00 PM
$150.55
Choose your schedule
08:00 AM - 02:00 PM
$150.55
Choose your schedule
08:00 AM - 02:00 PM
$150.55
Choose your schedule
08:00 AM - 02:00 PM
$150.55
Choose your schedule
08:00 AM - 02:00 PM
$150.55
Choose your schedule
08:00 AM - 02:00 PM
$150.55
Choose your schedule
08:00 AM - 02:00 PM
$150.55
Choose your schedule
08:00 AM - 02:00 PM
$150.55
Choose your schedule
08:00 AM - 02:00 PM
$150.55
Choose your schedule
08:00 AM - 02:00 PM
$150.55
Choose your schedule
08:00 AM - 02:00 PM
$150.55
Choose your schedule
08:00 AM - 02:00 PM
$150.55
Choose your schedule
08:00 AM - 02:00 PM
$150.55
Choose your schedule
08:00 AM - 02:00 PM
$150.55
Choose your schedule
08:00 AM - 02:00 PM
$150.55
Choose your schedule
08:00 AM - 02:00 PM
$150.55
Choose your schedule
08:00 AM - 02:00 PM
$150.55
Choose your schedule
08:00 AM - 02:00 PM
$150.55
Choose your schedule
08:00 AM - 02:00 PM
$150.55
Choose your schedule
08:00 AM - 02:00 PM
$150.55
Choose your schedule
08:00 AM - 02:00 PM
$150.55
Choose your schedule
08:00 AM - 02:00 PM
$150.55
Choose your schedule
08:00 AM - 02:00 PM
$150.55
Choose your schedule
08:00 AM - 02:00 PM
$150.55
Choose your schedule
08:00 AM - 02:00 PM
$150.55
Choose your schedule
08:00 AM - 02:00 PM
$150.55
Choose your schedule
08:00 AM - 02:00 PM
$150.55
Choose your schedule
08:00 AM - 02:00 PM
$150.55
Choose your schedule
08:00 AM - 02:00 PM
$150.55
Choose your schedule
08:00 AM - 02:00 PM
$150.55
Choose your schedule
08:00 AM - 02:00 PM
$150.55
Choose your schedule
08:00 AM - 02:00 PM
$150.55
Choose your schedule
08:00 AM - 02:00 PM
$150.55
Choose your schedule
08:00 AM - 02:00 PM
$150.55
Choose your schedule
08:00 AM - 02:00 PM
$150.55
Choose your schedule
08:00 AM - 02:00 PM
$150.55
Choose your schedule
08:00 AM - 02:00 PM
$150.55
Choose your schedule
08:00 AM - 02:00 PM
$150.55
Choose your schedule
08:00 AM - 02:00 PM
$150.55
Choose your schedule
08:00 AM - 02:00 PM
$150.55
Choose your schedule
08:00 AM - 02:00 PM
$150.55
Choose your schedule
08:00 AM - 02:00 PM
$150.55
Choose your schedule
08:00 AM - 02:00 PM
$150.55
Choose your schedule
08:00 AM - 02:00 PM
$150.55
Choose your schedule
08:00 AM - 02:00 PM
$150.55
Choose your schedule
08:00 AM - 02:00 PM
$150.55
Choose your schedule
08:00 AM - 02:00 PM
$150.55
Choose your schedule
08:00 AM - 02:00 PM
$150.55
Choose your schedule
08:00 AM - 02:00 PM
$150.55
Choose your schedule
08:00 AM - 02:00 PM
$150.55
Choose your schedule
08:00 AM - 02:00 PM
$150.55
Choose your schedule
08:00 AM - 02:00 PM
$150.55
Choose your schedule
08:00 AM - 02:00 PM
$150.55
Choose your schedule
08:00 AM - 02:00 PM
$150.55
Choose your schedule
08:00 AM - 02:00 PM
$150.55
Choose your schedule
08:00 AM - 02:00 PM
$150.55
Choose your schedule
08:00 AM - 02:00 PM
$150.55
Choose your schedule
08:00 AM - 02:00 PM
$150.55
Choose your schedule
08:00 AM - 02:00 PM
$150.55
Choose your schedule
08:00 AM - 02:00 PM
$150.55
Choose your schedule
08:00 AM - 02:00 PM
$150.55
Choose your schedule
08:00 AM - 02:00 PM
$150.55
Choose your schedule
08:00 AM - 02:00 PM
$150.55
Choose your schedule
08:00 AM - 02:00 PM
$150.55
Choose your schedule
08:00 AM - 02:00 PM
$150.55
About the Experience
This tour is exclusively dedicated to Fátima's religious phenomenon. When we reach Fátima you can visit the Sanctuary grounds, a place of great symbolism since it was here that between 1916 and 1917 the figure [of Our Lady] presented herself to the Three Shepherds to communicate a set of revelations.
You will have time to visit the home of the Three Shepherds (Francisco and Jacinta Marto's house and Lucia's house), in the town of Aljustrel.
At the Sanctuary there is much to see, namely the Chapel of the Apparitions, here the appearances happened. There are also two basilicas: the Our Lady of the Rosary in neo-baroque style, and The Holy Trinity Basilica, the largest in Portugal and the fourth largest Catholic temple in the world in capacity. Free time to attend the mass.
**Note: There is no language exclusivity for this tour. Our tours are made in English, Portuguese & Spanish
Includes:
Meeting Point - 08:00 Praça da Figueira (Front of Statue) & 08:15 Hotel Fenix Lisbon (Marques de Pombal - Front of the door)
Drop-off at 2 centrally located points: Restauradores square / Marquês de Pombal
Free Time to Attend Mass
Not included:
Notes:
Please be aware that we only stay in Fátima Sanctuary for 1 Hour and 45 minutes.
Terms and Conditions
Cancellations only up to 1 day prior to activity.
Earn $500*
to travel with us
Join our Travel Rewards program and receive $500 just for signing up! As a Travel Rewards Member, you'll receive exclusive offers and early access to special deals and sales.