Food & Wine: Wine Tasting Terroir
Location: Alentejo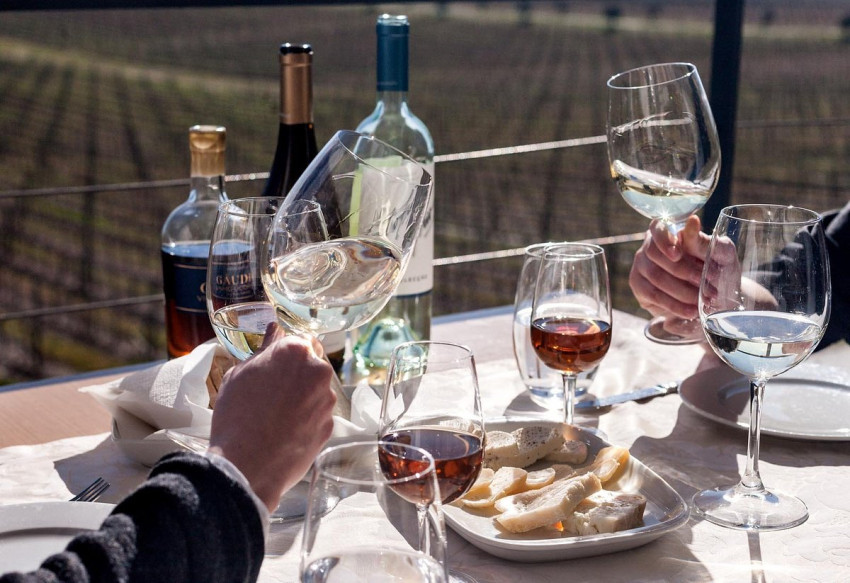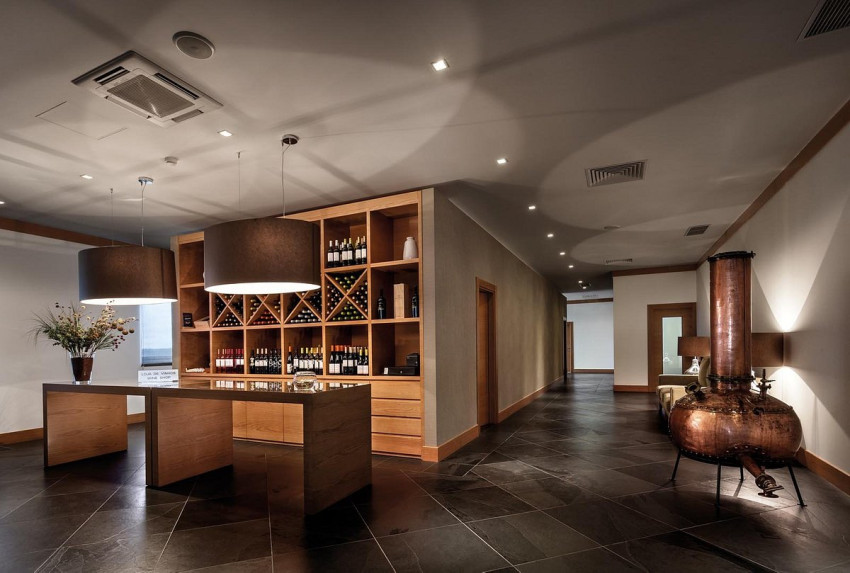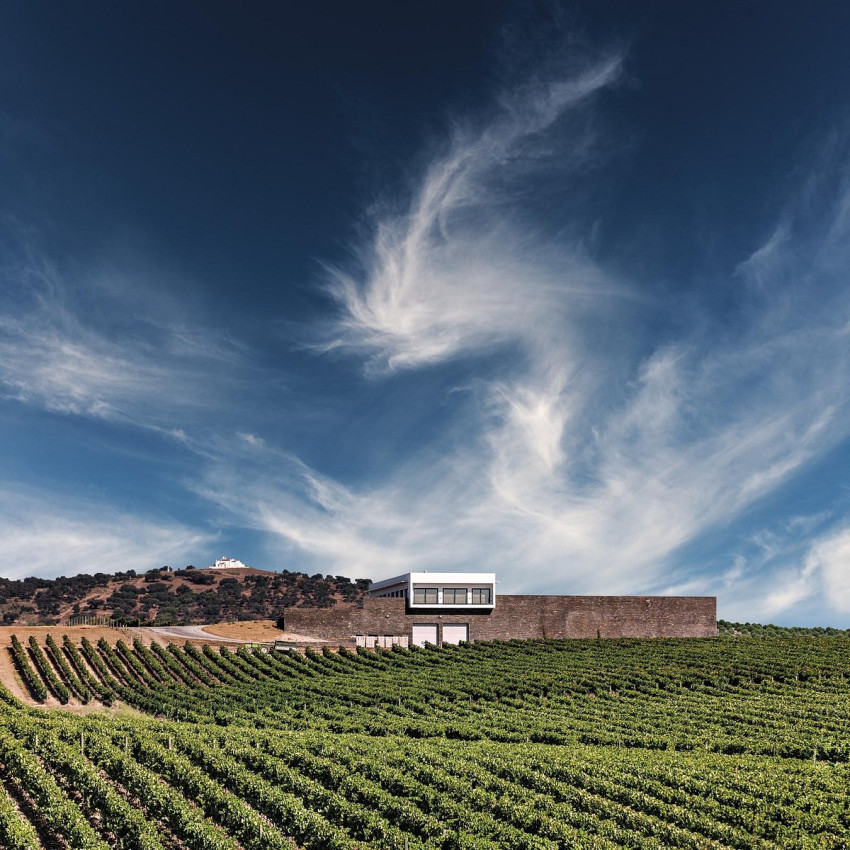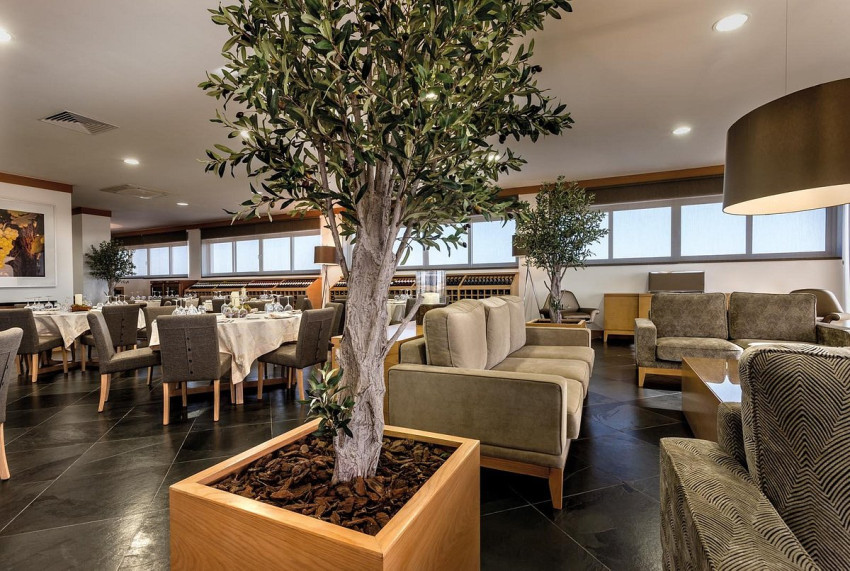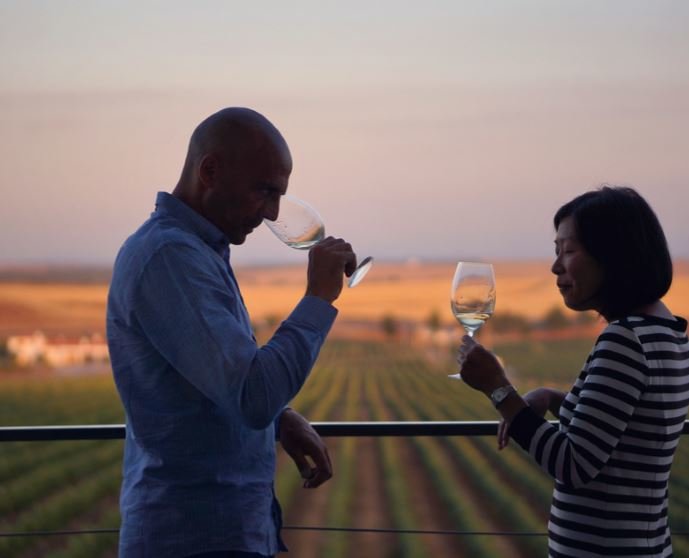 Choose your schedule
11:00 AM - 12:00 PM
$48.39
Choose your schedule
11:00 AM - 12:00 PM
$48.39
Choose your schedule
11:00 AM - 12:00 PM
$48.39
Choose your schedule
11:00 AM - 12:00 PM
$48.39
Choose your schedule
11:00 AM - 12:00 PM
$48.39
Choose your schedule
11:00 AM - 12:00 PM
$48.39
Choose your schedule
11:00 AM - 12:00 PM
$48.39
Choose your schedule
11:00 AM - 12:00 PM
$48.39
Choose your schedule
11:00 AM - 12:00 PM
$48.39
Choose your schedule
11:00 AM - 12:00 PM
$48.39
Choose your schedule
11:00 AM - 12:00 PM
$48.39
Choose your schedule
11:00 AM - 12:00 PM
$48.39
Choose your schedule
11:00 AM - 12:00 PM
$48.39
Choose your schedule
11:00 AM - 12:00 PM
$48.39
Choose your schedule
11:00 AM - 12:00 PM
$48.39
Choose your schedule
11:00 AM - 12:00 PM
$48.39
Choose your schedule
11:00 AM - 12:00 PM
$48.39
Choose your schedule
11:00 AM - 12:00 PM
$48.39
Choose your schedule
11:00 AM - 12:00 PM
$48.39
Choose your schedule
11:00 AM - 12:00 PM
$48.39
Choose your schedule
11:00 AM - 12:00 PM
$48.39
Choose your schedule
11:00 AM - 12:00 PM
$48.39
Choose your schedule
11:00 AM - 12:00 PM
$48.39
Choose your schedule
11:00 AM - 12:00 PM
$48.39
Choose your schedule
11:00 AM - 12:00 PM
$48.39
Choose your schedule
11:00 AM - 12:00 PM
$48.39
Choose your schedule
11:00 AM - 12:00 PM
$48.39
Choose your schedule
11:00 AM - 12:00 PM
$48.39
Choose your schedule
11:00 AM - 12:00 PM
$48.39
Choose your schedule
11:00 AM - 12:00 PM
$48.39
Choose your schedule
11:00 AM - 12:00 PM
$48.39
Choose your schedule
11:00 AM - 12:00 PM
$48.39
Choose your schedule
11:00 AM - 12:00 PM
$48.39
Choose your schedule
11:00 AM - 12:00 PM
$48.39
Choose your schedule
11:00 AM - 12:00 PM
$48.39
Choose your schedule
11:00 AM - 12:00 PM
$48.39
Choose your schedule
11:00 AM - 12:00 PM
$48.39
Choose your schedule
11:00 AM - 12:00 PM
$48.39
Choose your schedule
11:00 AM - 12:00 PM
$48.39
Choose your schedule
11:00 AM - 12:00 PM
$48.39
Choose your schedule
11:00 AM - 12:00 PM
$48.39
Choose your schedule
11:00 AM - 12:00 PM
$48.39
Choose your schedule
11:00 AM - 12:00 PM
$48.39
Choose your schedule
11:00 AM - 12:00 PM
$48.39
Choose your schedule
11:00 AM - 12:00 PM
$48.39
Choose your schedule
11:00 AM - 12:00 PM
$48.39
Choose your schedule
11:00 AM - 12:00 PM
$48.39
Choose your schedule
11:00 AM - 12:00 PM
$48.39
Choose your schedule
11:00 AM - 12:00 PM
$48.39
Choose your schedule
11:00 AM - 12:00 PM
$48.39
Choose your schedule
11:00 AM - 12:00 PM
$48.39
Choose your schedule
11:00 AM - 12:00 PM
$48.39
Choose your schedule
11:00 AM - 12:00 PM
$48.39
Choose your schedule
11:00 AM - 12:00 PM
$48.39
Choose your schedule
11:00 AM - 12:00 PM
$48.39
Choose your schedule
11:00 AM - 12:00 PM
$48.39
Choose your schedule
11:00 AM - 12:00 PM
$48.39
Choose your schedule
11:00 AM - 12:00 PM
$48.39
Choose your schedule
11:00 AM - 12:00 PM
$48.39
Choose your schedule
11:00 AM - 12:00 PM
$48.39
Choose your schedule
11:00 AM - 12:00 PM
$48.39
Choose your schedule
11:00 AM - 12:00 PM
$48.39
Choose your schedule
11:00 AM - 12:00 PM
$48.39
Choose your schedule
11:00 AM - 12:00 PM
$48.39
Choose your schedule
11:00 AM - 12:00 PM
$48.39
Choose your schedule
11:00 AM - 12:00 PM
$48.39
Choose your schedule
11:00 AM - 12:00 PM
$48.39
Choose your schedule
11:00 AM - 12:00 PM
$48.39
Choose your schedule
11:00 AM - 12:00 PM
$48.39
Choose your schedule
11:00 AM - 12:00 PM
$48.39
Choose your schedule
11:00 AM - 12:00 PM
$48.39
Choose your schedule
11:00 AM - 12:00 PM
$48.39
Choose your schedule
11:00 AM - 12:00 PM
$48.39
Choose your schedule
11:00 AM - 12:00 PM
$48.39
Choose your schedule
11:00 AM - 12:00 PM
$48.39
Choose your schedule
11:00 AM - 12:00 PM
$48.39
Choose your schedule
11:00 AM - 12:00 PM
$48.39
Choose your schedule
11:00 AM - 12:00 PM
$48.39
Choose your schedule
11:00 AM - 12:00 PM
$48.39
Choose your schedule
11:00 AM - 12:00 PM
$48.39
Choose your schedule
11:00 AM - 12:00 PM
$48.39
Choose your schedule
11:00 AM - 12:00 PM
$48.39
Choose your schedule
11:00 AM - 12:00 PM
$48.39
Choose your schedule
11:00 AM - 12:00 PM
$48.39
Choose your schedule
11:00 AM - 12:00 PM
$48.39
Choose your schedule
11:00 AM - 12:00 PM
$48.39
Choose your schedule
11:00 AM - 12:00 PM
$48.39
Choose your schedule
11:00 AM - 12:00 PM
$48.39
Choose your schedule
11:00 AM - 12:00 PM
$48.39
Choose your schedule
11:00 AM - 12:00 PM
$48.39
Choose your schedule
11:00 AM - 12:00 PM
$48.39
Choose your schedule
11:00 AM - 12:00 PM
$48.39
Choose your schedule
11:00 AM - 12:00 PM
$48.39
Choose your schedule
11:00 AM - 12:00 PM
$48.39
Choose your schedule
11:00 AM - 12:00 PM
$48.39
Choose your schedule
11:00 AM - 12:00 PM
$48.39
Choose your schedule
11:00 AM - 12:00 PM
$48.39
Choose your schedule
11:00 AM - 12:00 PM
$48.39
Choose your schedule
11:00 AM - 12:00 PM
$48.39
Choose your schedule
11:00 AM - 12:00 PM
$48.39
Choose your schedule
11:00 AM - 12:00 PM
$48.39
Choose your schedule
11:00 AM - 12:00 PM
$48.39
Choose your schedule
11:00 AM - 12:00 PM
$48.39
Choose your schedule
11:00 AM - 12:00 PM
$48.39
Choose your schedule
11:00 AM - 12:00 PM
$48.39
Choose your schedule
11:00 AM - 12:00 PM
$48.39
Choose your schedule
11:00 AM - 12:00 PM
$48.39
Choose your schedule
11:00 AM - 12:00 PM
$48.39
Choose your schedule
11:00 AM - 12:00 PM
$48.39
Choose your schedule
11:00 AM - 12:00 PM
$48.39
Choose your schedule
11:00 AM - 12:00 PM
$48.39
Choose your schedule
11:00 AM - 12:00 PM
$48.39
Choose your schedule
11:00 AM - 12:00 PM
$48.39
Choose your schedule
11:00 AM - 12:00 PM
$48.39
Choose your schedule
11:00 AM - 12:00 PM
$48.39
Choose your schedule
11:00 AM - 12:00 PM
$48.39
Choose your schedule
11:00 AM - 12:00 PM
$48.39
Choose your schedule
11:00 AM - 12:00 PM
$48.39
Choose your schedule
11:00 AM - 12:00 PM
$48.39
Choose your schedule
11:00 AM - 12:00 PM
$48.39
Choose your schedule
11:00 AM - 12:00 PM
$48.39
Choose your schedule
11:00 AM - 12:00 PM
$48.39
Choose your schedule
11:00 AM - 12:00 PM
$48.39
Choose your schedule
11:00 AM - 12:00 PM
$48.39
Choose your schedule
11:00 AM - 12:00 PM
$48.39
Choose your schedule
11:00 AM - 12:00 PM
$48.39
Choose your schedule
11:00 AM - 12:00 PM
$48.39
Choose your schedule
11:00 AM - 12:00 PM
$48.39
Choose your schedule
11:00 AM - 12:00 PM
$48.39
Choose your schedule
11:00 AM - 12:00 PM
$48.39
Choose your schedule
11:00 AM - 12:00 PM
$48.39
Choose your schedule
11:00 AM - 12:00 PM
$48.39
Choose your schedule
11:00 AM - 12:00 PM
$48.39
Choose your schedule
11:00 AM - 12:00 PM
$48.39
Choose your schedule
11:00 AM - 12:00 PM
$48.39
Choose your schedule
11:00 AM - 12:00 PM
$48.39
Choose your schedule
11:00 AM - 12:00 PM
$48.39
Choose your schedule
11:00 AM - 12:00 PM
$48.39
Choose your schedule
11:00 AM - 12:00 PM
$48.39
Choose your schedule
11:00 AM - 12:00 PM
$48.39
Choose your schedule
11:00 AM - 12:00 PM
$48.39
Choose your schedule
11:00 AM - 12:00 PM
$48.39
Choose your schedule
11:00 AM - 12:00 PM
$48.39
Choose your schedule
11:00 AM - 12:00 PM
$48.39
Choose your schedule
11:00 AM - 12:00 PM
$48.39
Choose your schedule
11:00 AM - 12:00 PM
$48.39
Choose your schedule
11:00 AM - 12:00 PM
$48.39
Choose your schedule
11:00 AM - 12:00 PM
$48.39
Choose your schedule
11:00 AM - 12:00 PM
$48.39
Choose your schedule
11:00 AM - 12:00 PM
$48.39
Choose your schedule
11:00 AM - 12:00 PM
$48.39
Choose your schedule
11:00 AM - 12:00 PM
$48.39
Choose your schedule
11:00 AM - 12:00 PM
$48.39
Choose your schedule
11:00 AM - 12:00 PM
$48.39
Choose your schedule
11:00 AM - 12:00 PM
$48.39
Choose your schedule
11:00 AM - 12:00 PM
$48.39
Choose your schedule
11:00 AM - 12:00 PM
$48.39
Choose your schedule
11:00 AM - 12:00 PM
$48.39
Choose your schedule
11:00 AM - 12:00 PM
$48.39
Choose your schedule
11:00 AM - 12:00 PM
$48.39
Choose your schedule
11:00 AM - 12:00 PM
$48.39
Choose your schedule
11:00 AM - 12:00 PM
$48.39
Choose your schedule
11:00 AM - 12:00 PM
$48.39
Choose your schedule
11:00 AM - 12:00 PM
$48.39
Choose your schedule
11:00 AM - 12:00 PM
$48.39
Choose your schedule
11:00 AM - 12:00 PM
$48.39
Choose your schedule
11:00 AM - 12:00 PM
$48.39
Choose your schedule
11:00 AM - 12:00 PM
$48.39
Choose your schedule
11:00 AM - 12:00 PM
$48.39
Choose your schedule
11:00 AM - 12:00 PM
$48.39
Choose your schedule
11:00 AM - 12:00 PM
$48.39
Choose your schedule
11:00 AM - 12:00 PM
$48.39
Choose your schedule
11:00 AM - 12:00 PM
$48.39
Choose your schedule
11:00 AM - 12:00 PM
$48.39
Choose your schedule
11:00 AM - 12:00 PM
$48.39
Choose your schedule
11:00 AM - 12:00 PM
$48.39
Choose your schedule
11:00 AM - 12:00 PM
$48.39
Choose your schedule
11:00 AM - 12:00 PM
$48.39
Choose your schedule
11:00 AM - 12:00 PM
$48.39
Choose your schedule
11:00 AM - 12:00 PM
$48.39
Choose your schedule
11:00 AM - 12:00 PM
$48.39
Choose your schedule
11:00 AM - 12:00 PM
$48.39
Choose your schedule
11:00 AM - 12:00 PM
$48.39
Choose your schedule
11:00 AM - 12:00 PM
$48.39
Choose your schedule
11:00 AM - 12:00 PM
$48.39
Choose your schedule
11:00 AM - 12:00 PM
$48.39
Choose your schedule
11:00 AM - 12:00 PM
$48.39
Choose your schedule
11:00 AM - 12:00 PM
$48.39
Choose your schedule
11:00 AM - 12:00 PM
$48.39
Choose your schedule
11:00 AM - 12:00 PM
$48.39
Choose your schedule
11:00 AM - 12:00 PM
$48.39
Choose your schedule
11:00 AM - 12:00 PM
$48.39
Choose your schedule
11:00 AM - 12:00 PM
$48.39
Choose your schedule
11:00 AM - 12:00 PM
$48.39
Choose your schedule
11:00 AM - 12:00 PM
$48.39
Choose your schedule
11:00 AM - 12:00 PM
$48.39
Choose your schedule
11:00 AM - 12:00 PM
$48.39
Choose your schedule
11:00 AM - 12:00 PM
$48.39
Choose your schedule
11:00 AM - 12:00 PM
$48.39
Choose your schedule
11:00 AM - 12:00 PM
$48.39
Choose your schedule
11:00 AM - 12:00 PM
$48.39
Choose your schedule
11:00 AM - 12:00 PM
$48.39
Choose your schedule
11:00 AM - 12:00 PM
$48.39
Choose your schedule
11:00 AM - 12:00 PM
$48.39
Choose your schedule
11:00 AM - 12:00 PM
$48.39
Choose your schedule
11:00 AM - 12:00 PM
$48.39
Choose your schedule
11:00 AM - 12:00 PM
$48.39
Choose your schedule
11:00 AM - 12:00 PM
$48.39
Choose your schedule
11:00 AM - 12:00 PM
$48.39
Choose your schedule
11:00 AM - 12:00 PM
$48.39
Choose your schedule
11:00 AM - 12:00 PM
$48.39
Choose your schedule
11:00 AM - 12:00 PM
$48.39
Choose your schedule
11:00 AM - 12:00 PM
$48.39
Choose your schedule
11:00 AM - 12:00 PM
$48.39
Choose your schedule
11:00 AM - 12:00 PM
$48.39
Choose your schedule
11:00 AM - 12:00 PM
$48.39
Choose your schedule
11:00 AM - 12:00 PM
$48.39
Choose your schedule
11:00 AM - 12:00 PM
$48.39
Choose your schedule
11:00 AM - 12:00 PM
$48.39
Choose your schedule
11:00 AM - 12:00 PM
$48.39
Choose your schedule
11:00 AM - 12:00 PM
$48.39
Choose your schedule
11:00 AM - 12:00 PM
$48.39
Choose your schedule
11:00 AM - 12:00 PM
$48.39
Choose your schedule
11:00 AM - 12:00 PM
$48.39
Choose your schedule
11:00 AM - 12:00 PM
$48.39
Choose your schedule
11:00 AM - 12:00 PM
$48.39
Choose your schedule
11:00 AM - 12:00 PM
$48.39
Choose your schedule
11:00 AM - 12:00 PM
$48.39
Choose your schedule
11:00 AM - 12:00 PM
$48.39
Choose your schedule
11:00 AM - 12:00 PM
$48.39
Choose your schedule
11:00 AM - 12:00 PM
$48.39
Choose your schedule
11:00 AM - 12:00 PM
$48.39
Choose your schedule
11:00 AM - 12:00 PM
$48.39
Choose your schedule
11:00 AM - 12:00 PM
$48.39
Choose your schedule
11:00 AM - 12:00 PM
$48.39
Choose your schedule
11:00 AM - 12:00 PM
$48.39
Choose your schedule
11:00 AM - 12:00 PM
$48.39
Choose your schedule
11:00 AM - 12:00 PM
$48.39
Choose your schedule
11:00 AM - 12:00 PM
$48.39
Choose your schedule
11:00 AM - 12:00 PM
$48.39
Choose your schedule
11:00 AM - 12:00 PM
$48.39
Choose your schedule
11:00 AM - 12:00 PM
$48.39
Choose your schedule
11:00 AM - 12:00 PM
$48.39
Choose your schedule
11:00 AM - 12:00 PM
$48.39
Choose your schedule
11:00 AM - 12:00 PM
$48.39
Choose your schedule
11:00 AM - 12:00 PM
$48.39
Choose your schedule
11:00 AM - 12:00 PM
$48.39
Choose your schedule
11:00 AM - 12:00 PM
$48.39
Choose your schedule
11:00 AM - 12:00 PM
$48.39
Choose your schedule
11:00 AM - 12:00 PM
$48.39
Choose your schedule
11:00 AM - 12:00 PM
$48.39
Choose your schedule
11:00 AM - 12:00 PM
$48.39
Choose your schedule
11:00 AM - 12:00 PM
$48.39
Choose your schedule
11:00 AM - 12:00 PM
$48.39
Choose your schedule
11:00 AM - 12:00 PM
$48.39
Choose your schedule
11:00 AM - 12:00 PM
$48.39
Choose your schedule
11:00 AM - 12:00 PM
$48.39
Choose your schedule
11:00 AM - 12:00 PM
$48.39
Choose your schedule
11:00 AM - 12:00 PM
$48.39
Choose your schedule
11:00 AM - 12:00 PM
$48.39
Choose your schedule
11:00 AM - 12:00 PM
$48.39
Choose your schedule
11:00 AM - 12:00 PM
$48.39
Choose your schedule
11:00 AM - 12:00 PM
$48.39
Choose your schedule
11:00 AM - 12:00 PM
$48.39
Choose your schedule
11:00 AM - 12:00 PM
$48.39
Choose your schedule
11:00 AM - 12:00 PM
$48.39
Choose your schedule
11:00 AM - 12:00 PM
$48.39
Choose your schedule
11:00 AM - 12:00 PM
$48.39
Choose your schedule
11:00 AM - 12:00 PM
$48.39
Choose your schedule
11:00 AM - 12:00 PM
$48.39
Choose your schedule
11:00 AM - 12:00 PM
$48.39
Choose your schedule
11:00 AM - 12:00 PM
$48.39
Choose your schedule
11:00 AM - 12:00 PM
$48.39
Choose your schedule
11:00 AM - 12:00 PM
$48.39
Choose your schedule
11:00 AM - 12:00 PM
$48.39
Choose your schedule
11:00 AM - 12:00 PM
$48.39
Choose your schedule
11:00 AM - 12:00 PM
$48.39
Choose your schedule
11:00 AM - 12:00 PM
$48.39
Choose your schedule
11:00 AM - 12:00 PM
$48.39
Choose your schedule
11:00 AM - 12:00 PM
$48.39
Choose your schedule
11:00 AM - 12:00 PM
$48.39
Choose your schedule
11:00 AM - 12:00 PM
$48.39
Choose your schedule
11:00 AM - 12:00 PM
$48.39
Choose your schedule
11:00 AM - 12:00 PM
$48.39
Choose your schedule
11:00 AM - 12:00 PM
$48.39
Choose your schedule
11:00 AM - 12:00 PM
$48.39
Choose your schedule
11:00 AM - 12:00 PM
$48.39
Choose your schedule
11:00 AM - 12:00 PM
$48.39
Choose your schedule
11:00 AM - 12:00 PM
$48.39
Choose your schedule
11:00 AM - 12:00 PM
$48.39
Choose your schedule
11:00 AM - 12:00 PM
$48.39
Choose your schedule
11:00 AM - 12:00 PM
$48.39
Choose your schedule
11:00 AM - 12:00 PM
$48.39
Choose your schedule
11:00 AM - 12:00 PM
$48.39
Choose your schedule
11:00 AM - 12:00 PM
$48.39
Choose your schedule
11:00 AM - 12:00 PM
$48.39
Choose your schedule
11:00 AM - 12:00 PM
$48.39
Choose your schedule
11:00 AM - 12:00 PM
$48.39
Choose your schedule
11:00 AM - 12:00 PM
$48.39
Choose your schedule
11:00 AM - 12:00 PM
$48.39
Choose your schedule
11:00 AM - 12:00 PM
$48.39
Choose your schedule
11:00 AM - 12:00 PM
$48.39
Choose your schedule
11:00 AM - 12:00 PM
$48.39
Choose your schedule
11:00 AM - 12:00 PM
$48.39
Choose your schedule
11:00 AM - 12:00 PM
$48.39
Choose your schedule
11:00 AM - 12:00 PM
$48.39
Choose your schedule
11:00 AM - 12:00 PM
$48.39
Choose your schedule
11:00 AM - 12:00 PM
$48.39
Choose your schedule
11:00 AM - 12:00 PM
$48.39
Choose your schedule
11:00 AM - 12:00 PM
$48.39
Choose your schedule
11:00 AM - 12:00 PM
$48.39
Choose your schedule
11:00 AM - 12:00 PM
$48.39
About the Experience
We start off with a Winery guided tour, proceeded with a tasting of 5 different qualities of wines:
Connections Chenin Blanc | White
Pato Frio Grande Escolha | White
Gáudio Clássico | Red
Gáudio Reserva | Red
Gáudio Licoroso | Licorous
Includes a walk through the vineyards (subject to weather conditions) and a guided tour of the winery;
Meeting point:
Adega Moinho Branco
7960-212 - Vidigueira

Terms and Conditions
Cancellations only up to 5 days prior to activity.
This activity is subject to a minimun of participants. In case this number is not met, the activity may be cancelled and refunded.
Earn $500*
to travel with us
Join our Travel Rewards program and receive $500 just for signing up! As a Travel Rewards Member, you'll receive exclusive offers and early access to special deals and sales.