Wine & Food Tours: Safari + Madeira Table Wine Tasting & Snacks
Location: Madeira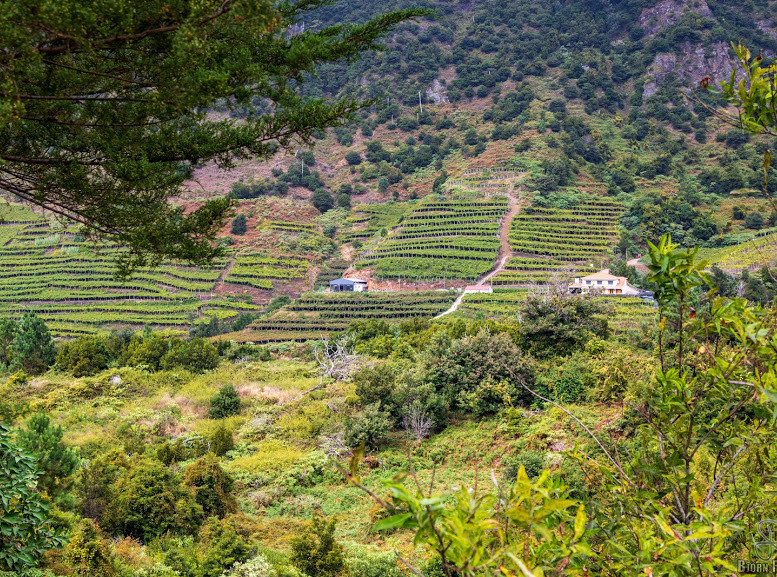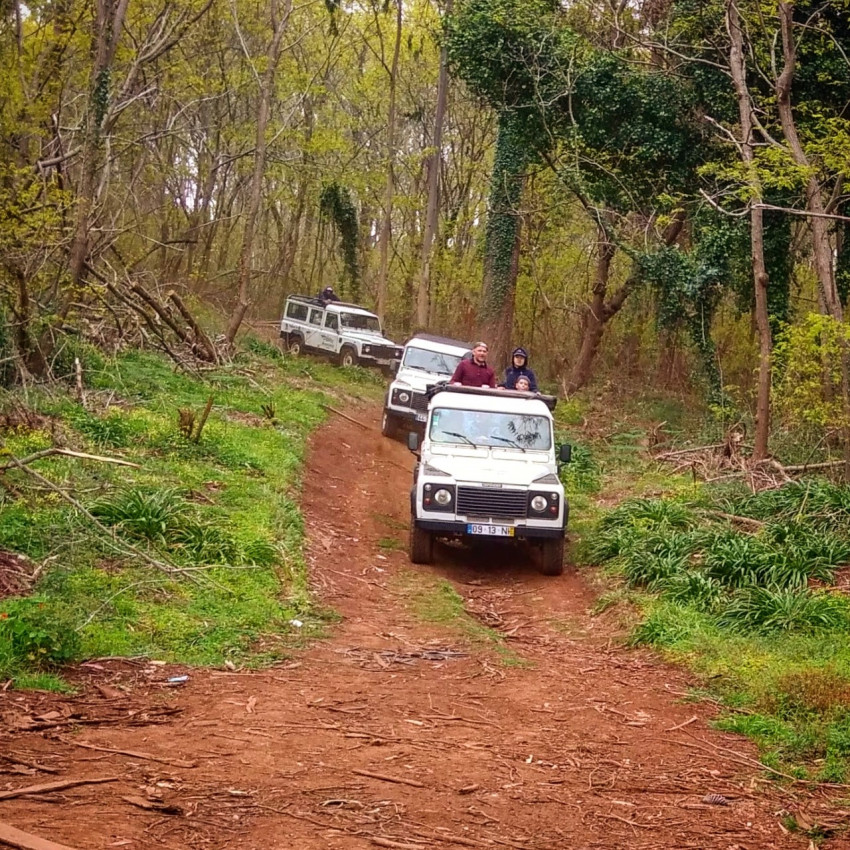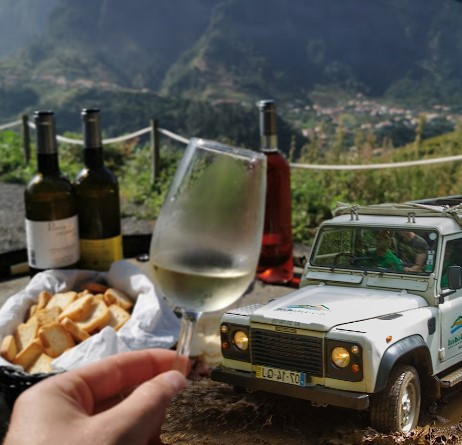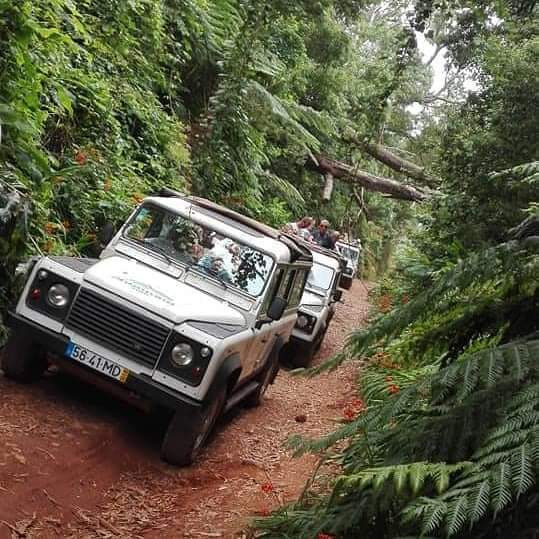 Choose your schedule
02:00 PM - 06:00 PM
$134.22
Choose your schedule
02:00 PM - 06:00 PM
$134.22
Choose your schedule
02:00 PM - 06:00 PM
$134.22
Choose your schedule
02:00 PM - 06:00 PM
$134.22
Choose your schedule
02:00 PM - 06:00 PM
$134.22
Choose your schedule
02:00 PM - 06:00 PM
$134.22
Choose your schedule
02:00 PM - 06:00 PM
$134.22
Choose your schedule
02:00 PM - 06:00 PM
$134.22
Choose your schedule
02:00 PM - 06:00 PM
$134.22
Choose your schedule
02:00 PM - 06:00 PM
$134.22
Choose your schedule
02:00 PM - 06:00 PM
$134.22
Choose your schedule
02:00 PM - 06:00 PM
$134.22
Choose your schedule
02:00 PM - 06:00 PM
$134.22
Choose your schedule
02:00 PM - 06:00 PM
$134.22
Choose your schedule
02:00 PM - 06:00 PM
$134.22
Choose your schedule
02:00 PM - 06:00 PM
$134.22
Choose your schedule
02:00 PM - 06:00 PM
$134.22
Choose your schedule
02:00 PM - 06:00 PM
$134.22
Choose your schedule
02:00 PM - 06:00 PM
$134.22
Choose your schedule
02:00 PM - 06:00 PM
$134.22
Choose your schedule
02:00 PM - 06:00 PM
$134.22
Choose your schedule
02:00 PM - 06:00 PM
$134.22
Choose your schedule
02:00 PM - 06:00 PM
$134.22
Choose your schedule
02:00 PM - 06:00 PM
$134.22
Choose your schedule
02:00 PM - 06:00 PM
$134.22
Choose your schedule
02:00 PM - 06:00 PM
$134.22
Choose your schedule
02:00 PM - 06:00 PM
$134.22
Choose your schedule
02:00 PM - 06:00 PM
$134.22
Choose your schedule
02:00 PM - 06:00 PM
$134.22
Choose your schedule
02:00 PM - 06:00 PM
$134.22
Choose your schedule
02:00 PM - 06:00 PM
$134.22
Choose your schedule
02:00 PM - 06:00 PM
$134.22
Choose your schedule
02:00 PM - 06:00 PM
$134.22
Choose your schedule
02:00 PM - 06:00 PM
$134.22
Choose your schedule
02:00 PM - 06:00 PM
$134.22
Choose your schedule
02:00 PM - 06:00 PM
$134.22
Choose your schedule
02:00 PM - 06:00 PM
$134.22
Choose your schedule
02:00 PM - 06:00 PM
$134.22
Choose your schedule
02:00 PM - 06:00 PM
$134.22
Choose your schedule
02:00 PM - 06:00 PM
$134.22
Choose your schedule
02:00 PM - 06:00 PM
$134.22
Choose your schedule
02:00 PM - 06:00 PM
$134.22
Choose your schedule
02:00 PM - 06:00 PM
$134.22
Choose your schedule
02:00 PM - 06:00 PM
$134.22
Choose your schedule
02:00 PM - 06:00 PM
$134.22
Choose your schedule
02:00 PM - 06:00 PM
$134.22
Choose your schedule
02:00 PM - 06:00 PM
$134.22
Choose your schedule
02:00 PM - 06:00 PM
$134.22
Choose your schedule
02:00 PM - 06:00 PM
$134.22
Choose your schedule
02:00 PM - 06:00 PM
$134.22
Choose your schedule
02:00 PM - 06:00 PM
$134.22
Choose your schedule
02:00 PM - 06:00 PM
$134.22
Choose your schedule
02:00 PM - 06:00 PM
$134.22
Choose your schedule
02:00 PM - 06:00 PM
$134.22
Choose your schedule
02:00 PM - 06:00 PM
$134.22
Choose your schedule
02:00 PM - 06:00 PM
$134.22
Choose your schedule
02:00 PM - 06:00 PM
$134.22
Choose your schedule
02:00 PM - 06:00 PM
$134.22
Choose your schedule
02:00 PM - 06:00 PM
$134.22
Choose your schedule
02:00 PM - 06:00 PM
$134.22
Choose your schedule
02:00 PM - 06:00 PM
$134.22
Choose your schedule
02:00 PM - 06:00 PM
$134.22
Choose your schedule
02:00 PM - 06:00 PM
$134.22
Choose your schedule
02:00 PM - 06:00 PM
$134.22
Choose your schedule
02:00 PM - 06:00 PM
$134.22
Choose your schedule
02:00 PM - 06:00 PM
$134.22
Choose your schedule
02:00 PM - 06:00 PM
$134.22
Choose your schedule
02:00 PM - 06:00 PM
$134.22
Choose your schedule
02:00 PM - 06:00 PM
$134.22
Choose your schedule
02:00 PM - 06:00 PM
$134.22
Choose your schedule
02:00 PM - 06:00 PM
$134.22
Choose your schedule
02:00 PM - 06:00 PM
$134.22
Choose your schedule
02:00 PM - 06:00 PM
$134.22
Choose your schedule
02:00 PM - 06:00 PM
$134.22
Choose your schedule
02:00 PM - 06:00 PM
$134.22
Choose your schedule
02:00 PM - 06:00 PM
$134.22
Choose your schedule
02:00 PM - 06:00 PM
$134.22
Choose your schedule
02:00 PM - 06:00 PM
$134.22
Choose your schedule
02:00 PM - 06:00 PM
$134.22
Choose your schedule
02:00 PM - 06:00 PM
$134.22
Choose your schedule
02:00 PM - 06:00 PM
$134.22
Choose your schedule
02:00 PM - 06:00 PM
$134.22
Choose your schedule
02:00 PM - 06:00 PM
$134.22
Choose your schedule
02:00 PM - 06:00 PM
$134.22
Choose your schedule
02:00 PM - 06:00 PM
$134.22
Choose your schedule
02:00 PM - 06:00 PM
$134.22
Choose your schedule
02:00 PM - 06:00 PM
$134.22
Choose your schedule
02:00 PM - 06:00 PM
$134.22
Choose your schedule
02:00 PM - 06:00 PM
$134.22
Choose your schedule
02:00 PM - 06:00 PM
$134.22
Choose your schedule
02:00 PM - 06:00 PM
$134.22
Choose your schedule
02:00 PM - 06:00 PM
$134.22
Choose your schedule
02:00 PM - 06:00 PM
$134.22
Choose your schedule
02:00 PM - 06:00 PM
$134.22
Choose your schedule
02:00 PM - 06:00 PM
$134.22
Choose your schedule
02:00 PM - 06:00 PM
$134.22
Choose your schedule
02:00 PM - 06:00 PM
$134.22
Choose your schedule
02:00 PM - 06:00 PM
$134.22
Choose your schedule
02:00 PM - 06:00 PM
$134.22
Choose your schedule
02:00 PM - 06:00 PM
$134.22
Choose your schedule
02:00 PM - 06:00 PM
$134.22
Choose your schedule
02:00 PM - 06:00 PM
$134.22
Choose your schedule
02:00 PM - 06:00 PM
$134.22
Choose your schedule
02:00 PM - 06:00 PM
$134.22
Choose your schedule
02:00 PM - 06:00 PM
$134.22
Choose your schedule
02:00 PM - 06:00 PM
$134.22
Choose your schedule
02:00 PM - 06:00 PM
$134.22
Choose your schedule
02:00 PM - 06:00 PM
$134.22
Choose your schedule
02:00 PM - 06:00 PM
$134.22
Choose your schedule
02:00 PM - 06:00 PM
$134.22
Choose your schedule
02:00 PM - 06:00 PM
$134.22
Choose your schedule
02:00 PM - 06:00 PM
$134.22
Choose your schedule
02:00 PM - 06:00 PM
$134.22
Choose your schedule
02:00 PM - 06:00 PM
$134.22
Choose your schedule
02:00 PM - 06:00 PM
$134.22
Choose your schedule
02:00 PM - 06:00 PM
$134.22
Choose your schedule
02:00 PM - 06:00 PM
$134.22
Choose your schedule
02:00 PM - 06:00 PM
$134.22
Choose your schedule
02:00 PM - 06:00 PM
$134.22
Choose your schedule
02:00 PM - 06:00 PM
$134.22
Choose your schedule
02:00 PM - 06:00 PM
$134.22
Choose your schedule
02:00 PM - 06:00 PM
$134.22
Choose your schedule
02:00 PM - 06:00 PM
$134.22
Choose your schedule
02:00 PM - 06:00 PM
$134.22
Choose your schedule
02:00 PM - 06:00 PM
$134.22
Choose your schedule
02:00 PM - 06:00 PM
$134.22
Choose your schedule
02:00 PM - 06:00 PM
$134.22
Choose your schedule
02:00 PM - 06:00 PM
$134.22
Choose your schedule
02:00 PM - 06:00 PM
$134.22
Choose your schedule
02:00 PM - 06:00 PM
$134.22
Choose your schedule
02:00 PM - 06:00 PM
$134.22
Choose your schedule
02:00 PM - 06:00 PM
$134.22
Choose your schedule
02:00 PM - 06:00 PM
$134.22
Choose your schedule
02:00 PM - 06:00 PM
$134.22
Choose your schedule
02:00 PM - 06:00 PM
$134.22
Choose your schedule
02:00 PM - 06:00 PM
$134.22
Choose your schedule
02:00 PM - 06:00 PM
$134.22
Choose your schedule
02:00 PM - 06:00 PM
$134.22
Choose your schedule
02:00 PM - 06:00 PM
$134.22
Choose your schedule
02:00 PM - 06:00 PM
$134.22
Choose your schedule
02:00 PM - 06:00 PM
$134.22
Choose your schedule
02:00 PM - 06:00 PM
$134.22
Choose your schedule
02:00 PM - 06:00 PM
$134.22
Choose your schedule
02:00 PM - 06:00 PM
$134.22
Choose your schedule
02:00 PM - 06:00 PM
$134.22
Choose your schedule
02:00 PM - 06:00 PM
$134.22
Choose your schedule
02:00 PM - 06:00 PM
$134.22
Choose your schedule
02:00 PM - 06:00 PM
$134.22
Choose your schedule
02:00 PM - 06:00 PM
$134.22
Choose your schedule
02:00 PM - 06:00 PM
$134.22
Choose your schedule
02:00 PM - 06:00 PM
$134.22
Choose your schedule
02:00 PM - 06:00 PM
$134.22
Choose your schedule
02:00 PM - 06:00 PM
$134.22
Choose your schedule
02:00 PM - 06:00 PM
$134.22
Choose your schedule
02:00 PM - 06:00 PM
$134.22
Choose your schedule
02:00 PM - 06:00 PM
$134.22
Choose your schedule
02:00 PM - 06:00 PM
$134.22
Choose your schedule
02:00 PM - 06:00 PM
$134.22
Choose your schedule
02:00 PM - 06:00 PM
$134.22
Choose your schedule
02:00 PM - 06:00 PM
$134.22
Choose your schedule
02:00 PM - 06:00 PM
$134.22
Choose your schedule
02:00 PM - 06:00 PM
$134.22
Choose your schedule
02:00 PM - 06:00 PM
$134.22
Choose your schedule
02:00 PM - 06:00 PM
$134.22
Choose your schedule
02:00 PM - 06:00 PM
$134.22
Choose your schedule
02:00 PM - 06:00 PM
$134.22
Choose your schedule
02:00 PM - 06:00 PM
$134.22
Choose your schedule
02:00 PM - 06:00 PM
$134.22
Choose your schedule
02:00 PM - 06:00 PM
$134.22
Choose your schedule
02:00 PM - 06:00 PM
$134.22
Choose your schedule
02:00 PM - 06:00 PM
$134.22
Choose your schedule
02:00 PM - 06:00 PM
$134.22
Choose your schedule
02:00 PM - 06:00 PM
$134.22
Choose your schedule
02:00 PM - 06:00 PM
$134.22
Choose your schedule
02:00 PM - 06:00 PM
$134.22
Choose your schedule
02:00 PM - 06:00 PM
$134.22
Choose your schedule
02:00 PM - 06:00 PM
$134.22
Choose your schedule
02:00 PM - 06:00 PM
$134.22
Choose your schedule
02:00 PM - 06:00 PM
$134.22
Choose your schedule
02:00 PM - 06:00 PM
$134.22
Choose your schedule
02:00 PM - 06:00 PM
$134.22
Choose your schedule
02:00 PM - 06:00 PM
$134.22
Choose your schedule
02:00 PM - 06:00 PM
$134.22
Choose your schedule
02:00 PM - 06:00 PM
$134.22
Choose your schedule
02:00 PM - 06:00 PM
$134.22
Choose your schedule
02:00 PM - 06:00 PM
$134.22
Choose your schedule
02:00 PM - 06:00 PM
$134.22
Choose your schedule
02:00 PM - 06:00 PM
$134.22
Choose your schedule
02:00 PM - 06:00 PM
$134.22
Choose your schedule
02:00 PM - 06:00 PM
$134.22
Choose your schedule
02:00 PM - 06:00 PM
$134.22
Choose your schedule
02:00 PM - 06:00 PM
$134.22
Choose your schedule
02:00 PM - 06:00 PM
$134.22
Choose your schedule
02:00 PM - 06:00 PM
$134.22
Choose your schedule
02:00 PM - 06:00 PM
$134.22
Choose your schedule
02:00 PM - 06:00 PM
$134.22
Choose your schedule
02:00 PM - 06:00 PM
$134.22
Choose your schedule
02:00 PM - 06:00 PM
$134.22
Choose your schedule
02:00 PM - 06:00 PM
$134.22
Choose your schedule
02:00 PM - 06:00 PM
$134.22
Choose your schedule
02:00 PM - 06:00 PM
$134.22
Choose your schedule
02:00 PM - 06:00 PM
$134.22
Choose your schedule
02:00 PM - 06:00 PM
$134.22
Choose your schedule
02:00 PM - 06:00 PM
$134.22
Choose your schedule
02:00 PM - 06:00 PM
$134.22
Choose your schedule
02:00 PM - 06:00 PM
$134.22
Choose your schedule
02:00 PM - 06:00 PM
$134.22
Choose your schedule
02:00 PM - 06:00 PM
$134.22
Choose your schedule
02:00 PM - 06:00 PM
$134.22
Choose your schedule
02:00 PM - 06:00 PM
$134.22
Choose your schedule
02:00 PM - 06:00 PM
$134.22
Choose your schedule
02:00 PM - 06:00 PM
$134.22
Choose your schedule
02:00 PM - 06:00 PM
$134.22
Choose your schedule
02:00 PM - 06:00 PM
$134.22
Choose your schedule
02:00 PM - 06:00 PM
$134.22
Choose your schedule
02:00 PM - 06:00 PM
$134.22
Choose your schedule
02:00 PM - 06:00 PM
$134.22
Choose your schedule
02:00 PM - 06:00 PM
$134.22
Choose your schedule
02:00 PM - 06:00 PM
$134.22
Choose your schedule
02:00 PM - 06:00 PM
$134.22
Choose your schedule
02:00 PM - 06:00 PM
$134.22
Choose your schedule
02:00 PM - 06:00 PM
$134.22
Choose your schedule
02:00 PM - 06:00 PM
$134.22
Choose your schedule
02:00 PM - 06:00 PM
$134.22
Choose your schedule
02:00 PM - 06:00 PM
$134.22
Choose your schedule
02:00 PM - 06:00 PM
$134.22
Choose your schedule
02:00 PM - 06:00 PM
$134.22
Choose your schedule
02:00 PM - 06:00 PM
$134.22
Choose your schedule
02:00 PM - 06:00 PM
$134.22
Choose your schedule
02:00 PM - 06:00 PM
$134.22
Choose your schedule
02:00 PM - 06:00 PM
$134.22
Choose your schedule
02:00 PM - 06:00 PM
$134.22
Choose your schedule
02:00 PM - 06:00 PM
$134.22
Choose your schedule
02:00 PM - 06:00 PM
$134.22
Choose your schedule
02:00 PM - 06:00 PM
$134.22
Choose your schedule
02:00 PM - 06:00 PM
$134.22
Choose your schedule
02:00 PM - 06:00 PM
$134.22
Choose your schedule
02:00 PM - 06:00 PM
$134.22
Choose your schedule
02:00 PM - 06:00 PM
$134.22
Choose your schedule
02:00 PM - 06:00 PM
$134.22
Choose your schedule
02:00 PM - 06:00 PM
$134.22
Choose your schedule
02:00 PM - 06:00 PM
$134.22
Choose your schedule
02:00 PM - 06:00 PM
$134.22
Choose your schedule
02:00 PM - 06:00 PM
$134.22
Choose your schedule
02:00 PM - 06:00 PM
$134.22
Choose your schedule
02:00 PM - 06:00 PM
$134.22
Choose your schedule
02:00 PM - 06:00 PM
$134.22
Choose your schedule
02:00 PM - 06:00 PM
$134.22
Choose your schedule
02:00 PM - 06:00 PM
$134.22
Choose your schedule
02:00 PM - 06:00 PM
$134.22
Choose your schedule
02:00 PM - 06:00 PM
$134.22
Choose your schedule
02:00 PM - 06:00 PM
$134.22
Choose your schedule
02:00 PM - 06:00 PM
$134.22
Choose your schedule
02:00 PM - 06:00 PM
$134.22
Choose your schedule
02:00 PM - 06:00 PM
$134.22
Choose your schedule
02:00 PM - 06:00 PM
$134.22
Choose your schedule
02:00 PM - 06:00 PM
$134.22
Choose your schedule
02:00 PM - 06:00 PM
$134.22
Choose your schedule
02:00 PM - 06:00 PM
$134.22
Choose your schedule
02:00 PM - 06:00 PM
$134.22
Choose your schedule
02:00 PM - 06:00 PM
$134.22
Choose your schedule
02:00 PM - 06:00 PM
$134.22
Choose your schedule
02:00 PM - 06:00 PM
$134.22
Choose your schedule
02:00 PM - 06:00 PM
$134.22
Choose your schedule
02:00 PM - 06:00 PM
$134.22
Choose your schedule
02:00 PM - 06:00 PM
$134.22
Choose your schedule
02:00 PM - 06:00 PM
$134.22
Choose your schedule
02:00 PM - 06:00 PM
$134.22
Choose your schedule
02:00 PM - 06:00 PM
$134.22
Choose your schedule
02:00 PM - 06:00 PM
$134.22
Choose your schedule
02:00 PM - 06:00 PM
$134.22
Choose your schedule
02:00 PM - 06:00 PM
$134.22
Choose your schedule
02:00 PM - 06:00 PM
$134.22
Choose your schedule
02:00 PM - 06:00 PM
$134.22
Choose your schedule
02:00 PM - 06:00 PM
$134.22
Choose your schedule
02:00 PM - 06:00 PM
$134.22
Choose your schedule
02:00 PM - 06:00 PM
$134.22
Choose your schedule
02:00 PM - 06:00 PM
$134.22
Choose your schedule
02:00 PM - 06:00 PM
$134.22
Choose your schedule
02:00 PM - 06:00 PM
$134.22
Choose your schedule
02:00 PM - 06:00 PM
$134.22
Choose your schedule
02:00 PM - 06:00 PM
$134.22
Choose your schedule
02:00 PM - 06:00 PM
$134.22
Choose your schedule
02:00 PM - 06:00 PM
$134.22
Choose your schedule
02:00 PM - 06:00 PM
$134.22
Choose your schedule
02:00 PM - 06:00 PM
$134.22
Choose your schedule
02:00 PM - 06:00 PM
$134.22
Choose your schedule
02:00 PM - 06:00 PM
$134.22
Choose your schedule
02:00 PM - 06:00 PM
$134.22
Choose your schedule
02:00 PM - 06:00 PM
$134.22
Choose your schedule
02:00 PM - 06:00 PM
$134.22
Choose your schedule
02:00 PM - 06:00 PM
$134.22
Choose your schedule
02:00 PM - 06:00 PM
$134.22
Choose your schedule
02:00 PM - 06:00 PM
$134.22
Choose your schedule
02:00 PM - 06:00 PM
$134.22
Choose your schedule
02:00 PM - 06:00 PM
$134.22
Choose your schedule
02:00 PM - 06:00 PM
$134.22
Choose your schedule
02:00 PM - 06:00 PM
$134.22
Choose your schedule
02:00 PM - 06:00 PM
$134.22
Choose your schedule
02:00 PM - 06:00 PM
$134.22
Choose your schedule
02:00 PM - 06:00 PM
$134.22
Choose your schedule
02:00 PM - 06:00 PM
$134.22
Choose your schedule
02:00 PM - 06:00 PM
$134.22
Choose your schedule
02:00 PM - 06:00 PM
$134.22
Choose your schedule
02:00 PM - 06:00 PM
$134.22
Choose your schedule
02:00 PM - 06:00 PM
$134.22
Choose your schedule
02:00 PM - 06:00 PM
$134.22
Choose your schedule
02:00 PM - 06:00 PM
$134.22
Choose your schedule
02:00 PM - 06:00 PM
$134.22
Choose your schedule
02:00 PM - 06:00 PM
$134.22
Choose your schedule
02:00 PM - 06:00 PM
$134.22
Choose your schedule
02:00 PM - 06:00 PM
$134.22
Choose your schedule
02:00 PM - 06:00 PM
$134.22
Choose your schedule
02:00 PM - 06:00 PM
$134.22
Choose your schedule
02:00 PM - 06:00 PM
$134.22
Choose your schedule
02:00 PM - 06:00 PM
$134.22
Choose your schedule
02:00 PM - 06:00 PM
$134.22
Choose your schedule
02:00 PM - 06:00 PM
$134.22
Choose your schedule
02:00 PM - 06:00 PM
$134.22
Choose your schedule
02:00 PM - 06:00 PM
$134.22
Choose your schedule
02:00 PM - 06:00 PM
$134.22
Choose your schedule
02:00 PM - 06:00 PM
$134.22
Choose your schedule
02:00 PM - 06:00 PM
$134.22
Choose your schedule
02:00 PM - 06:00 PM
$134.22
Choose your schedule
02:00 PM - 06:00 PM
$134.22
Choose your schedule
02:00 PM - 06:00 PM
$134.22
Choose your schedule
02:00 PM - 06:00 PM
$134.22
Choose your schedule
02:00 PM - 06:00 PM
$134.22
Choose your schedule
02:00 PM - 06:00 PM
$134.22
Choose your schedule
02:00 PM - 06:00 PM
$134.22
Choose your schedule
02:00 PM - 06:00 PM
$134.22
Choose your schedule
02:00 PM - 06:00 PM
$134.22
Choose your schedule
02:00 PM - 06:00 PM
$134.22
Choose your schedule
02:00 PM - 06:00 PM
$134.22
Choose your schedule
02:00 PM - 06:00 PM
$134.22
Choose your schedule
02:00 PM - 06:00 PM
$134.22
Choose your schedule
02:00 PM - 06:00 PM
$134.22
Choose your schedule
02:00 PM - 06:00 PM
$134.22
Choose your schedule
02:00 PM - 06:00 PM
$134.22
Choose your schedule
02:00 PM - 06:00 PM
$134.22
Choose your schedule
02:00 PM - 06:00 PM
$134.22
Choose your schedule
02:00 PM - 06:00 PM
$134.22
Choose your schedule
02:00 PM - 06:00 PM
$134.22
Choose your schedule
02:00 PM - 06:00 PM
$134.22
Choose your schedule
02:00 PM - 06:00 PM
$134.22
Choose your schedule
02:00 PM - 06:00 PM
$134.22
Choose your schedule
02:00 PM - 06:00 PM
$134.22
Choose your schedule
02:00 PM - 06:00 PM
$134.22
Choose your schedule
02:00 PM - 06:00 PM
$134.22
Choose your schedule
02:00 PM - 06:00 PM
$134.22
Choose your schedule
02:00 PM - 06:00 PM
$134.22
Choose your schedule
02:00 PM - 06:00 PM
$134.22
Choose your schedule
02:00 PM - 06:00 PM
$134.22
Choose your schedule
02:00 PM - 06:00 PM
$134.22
Choose your schedule
02:00 PM - 06:00 PM
$134.22
Choose your schedule
02:00 PM - 06:00 PM
$134.22
Choose your schedule
02:00 PM - 06:00 PM
$134.22
Choose your schedule
02:00 PM - 06:00 PM
$134.22
Choose your schedule
02:00 PM - 06:00 PM
$134.22
Choose your schedule
02:00 PM - 06:00 PM
$134.22
About the Experience
Leaving the city heading to the west side of the island, our destination is the breathtaking valley of Serra d´Água. Crossing the valley and climbing up towards the Encumeada pass at a height of 1000m above sea level that offers a phenomenal view of the North and South coasts and valleys of Ribeira Brava and São Vicente.
After this fabulous photo stop, we carry on descending Unesco´s largest forest of laurel trees "Laurissilva", once we get to the small village of Lameiros we will take you on the fantastic beaten tracks of Madeira using our unforgettable Land Rover´s Open Roof through the "Laurissilva" forest and other specimens of Fauna and Flora. Stepping out of the beaten track we reach the fabulous northern vineyards afterwards a unique taste of different Madeira Table Wines among some snacks.
Pick-up: Please wait in the lobby of your hotel.
Terms and Conditions
The activities may be cancelled free of charge up to 24 hours before the start of the activity.
In case the mandatory minimun of participants is not met, the company has the right to reschedule or cancel the activity.
Earn $500*
towards your next trip
Join our Travel Rewards program and receive $500 just for signing up! As a Travel Rewards Member, you'll receive exclusive offers and early access to special deals and sales.