Van Tours: Braga & Guimarães Tour: Lunch and Three Entrances
Location: Porto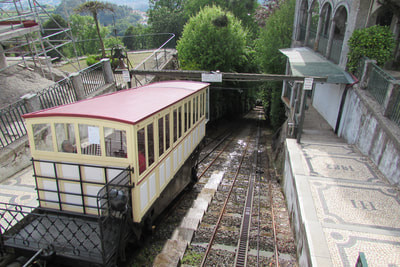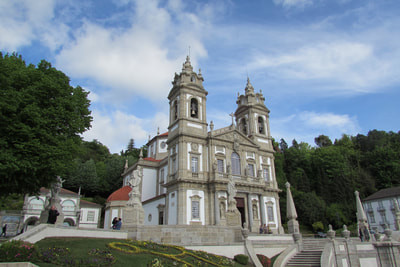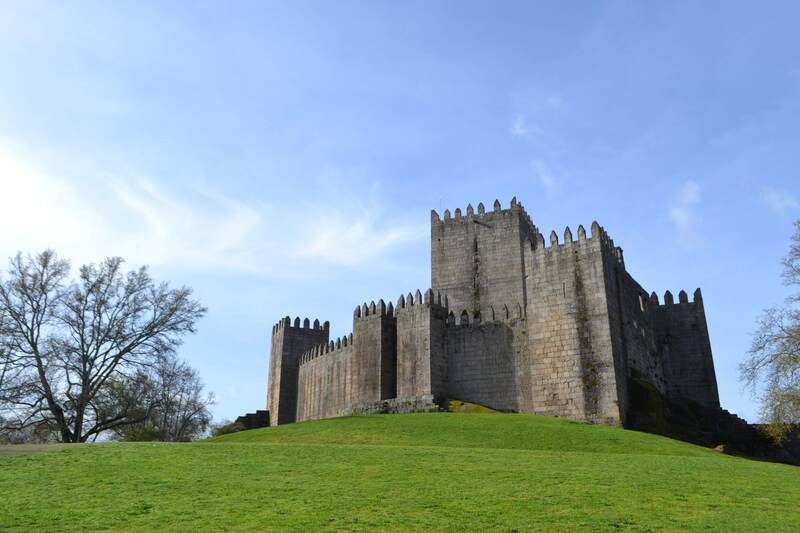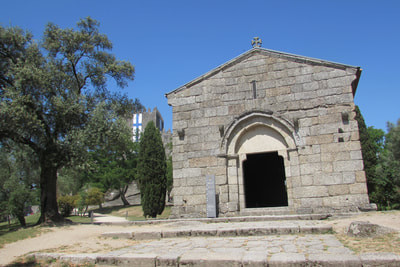 Choose your schedule
09:00 AM - 05:00 PM
$192.80
Choose your schedule
09:00 AM - 05:00 PM
$192.80
Choose your schedule
09:00 AM - 05:00 PM
$192.80
Choose your schedule
09:00 AM - 05:00 PM
$192.80
Choose your schedule
09:00 AM - 05:00 PM
$192.80
Choose your schedule
09:00 AM - 05:00 PM
$192.80
Choose your schedule
09:00 AM - 05:00 PM
$192.80
Choose your schedule
09:00 AM - 05:00 PM
$192.80
Choose your schedule
09:00 AM - 05:00 PM
$192.80
Choose your schedule
09:00 AM - 05:00 PM
$192.80
Choose your schedule
09:00 AM - 05:00 PM
$192.80
Choose your schedule
09:00 AM - 05:00 PM
$192.80
Choose your schedule
09:00 AM - 05:00 PM
$192.80
Choose your schedule
09:00 AM - 05:00 PM
$192.80
Choose your schedule
09:00 AM - 05:00 PM
$192.80
Choose your schedule
09:00 AM - 05:00 PM
$192.80
Choose your schedule
09:00 AM - 05:00 PM
$192.80
Choose your schedule
09:00 AM - 05:00 PM
$192.80
Choose your schedule
09:00 AM - 05:00 PM
$192.80
Choose your schedule
09:00 AM - 05:00 PM
$192.80
Choose your schedule
09:00 AM - 05:00 PM
$192.80
Choose your schedule
09:00 AM - 05:00 PM
$192.80
Choose your schedule
09:00 AM - 05:00 PM
$192.80
Choose your schedule
09:00 AM - 05:00 PM
$192.80
Choose your schedule
09:00 AM - 05:00 PM
$192.80
Choose your schedule
09:00 AM - 05:00 PM
$192.80
Choose your schedule
09:00 AM - 05:00 PM
$192.80
Choose your schedule
09:00 AM - 05:00 PM
$192.80
Choose your schedule
09:00 AM - 05:00 PM
$192.80
Choose your schedule
09:00 AM - 05:00 PM
$192.80
Choose your schedule
09:00 AM - 05:00 PM
$192.80
Choose your schedule
09:00 AM - 05:00 PM
$192.80
Choose your schedule
09:00 AM - 05:00 PM
$192.80
Choose your schedule
09:00 AM - 05:00 PM
$192.80
Choose your schedule
09:00 AM - 05:00 PM
$192.80
Choose your schedule
09:00 AM - 05:00 PM
$192.80
Choose your schedule
09:00 AM - 05:00 PM
$192.80
Choose your schedule
09:00 AM - 05:00 PM
$192.80
Choose your schedule
09:00 AM - 05:00 PM
$192.80
Choose your schedule
09:00 AM - 05:00 PM
$192.80
Choose your schedule
09:00 AM - 05:00 PM
$192.80
Choose your schedule
09:00 AM - 05:00 PM
$192.80
Choose your schedule
09:00 AM - 05:00 PM
$192.80
Choose your schedule
09:00 AM - 05:00 PM
$192.80
Choose your schedule
09:00 AM - 05:00 PM
$192.80
Choose your schedule
09:00 AM - 05:00 PM
$192.80
Choose your schedule
09:00 AM - 05:00 PM
$192.80
Choose your schedule
09:00 AM - 05:00 PM
$192.80
Choose your schedule
09:00 AM - 05:00 PM
$192.80
Choose your schedule
09:00 AM - 05:00 PM
$192.80
Choose your schedule
09:00 AM - 05:00 PM
$192.80
Choose your schedule
09:00 AM - 05:00 PM
$192.80
Choose your schedule
09:00 AM - 05:00 PM
$192.80
Choose your schedule
09:00 AM - 05:00 PM
$192.80
Choose your schedule
09:00 AM - 05:00 PM
$192.80
Choose your schedule
09:00 AM - 05:00 PM
$192.80
Choose your schedule
09:00 AM - 05:00 PM
$192.80
Choose your schedule
09:00 AM - 05:00 PM
$192.80
Choose your schedule
09:00 AM - 05:00 PM
$192.80
Choose your schedule
09:00 AM - 05:00 PM
$192.80
Choose your schedule
09:00 AM - 05:00 PM
$192.80
Choose your schedule
09:00 AM - 05:00 PM
$192.80
Choose your schedule
09:00 AM - 05:00 PM
$192.80
Choose your schedule
09:00 AM - 05:00 PM
$192.80
Choose your schedule
09:00 AM - 05:00 PM
$192.80
Choose your schedule
09:00 AM - 05:00 PM
$192.80
Choose your schedule
09:00 AM - 05:00 PM
$192.80
Choose your schedule
09:00 AM - 05:00 PM
$192.80
Choose your schedule
09:00 AM - 05:00 PM
$192.80
Choose your schedule
09:00 AM - 05:00 PM
$192.80
Choose your schedule
09:00 AM - 05:00 PM
$192.80
Choose your schedule
09:00 AM - 05:00 PM
$192.80
Choose your schedule
09:00 AM - 05:00 PM
$192.80
Choose your schedule
09:00 AM - 05:00 PM
$192.80
Choose your schedule
09:00 AM - 05:00 PM
$192.80
Choose your schedule
09:00 AM - 05:00 PM
$192.80
Choose your schedule
09:00 AM - 05:00 PM
$192.80
Choose your schedule
09:00 AM - 05:00 PM
$192.80
Choose your schedule
09:00 AM - 05:00 PM
$192.80
Choose your schedule
09:00 AM - 05:00 PM
$192.80
Choose your schedule
09:00 AM - 05:00 PM
$192.80
Choose your schedule
09:00 AM - 05:00 PM
$192.80
Choose your schedule
09:00 AM - 05:00 PM
$192.80
Choose your schedule
09:00 AM - 05:00 PM
$192.80
Choose your schedule
09:00 AM - 05:00 PM
$192.80
Choose your schedule
09:00 AM - 05:00 PM
$192.80
Choose your schedule
09:00 AM - 05:00 PM
$192.80
Choose your schedule
09:00 AM - 05:00 PM
$192.80
Choose your schedule
09:00 AM - 05:00 PM
$192.80
Choose your schedule
09:00 AM - 05:00 PM
$192.80
Choose your schedule
09:00 AM - 05:00 PM
$192.80
Choose your schedule
09:00 AM - 05:00 PM
$192.80
Choose your schedule
09:00 AM - 05:00 PM
$192.80
Choose your schedule
09:00 AM - 05:00 PM
$192.80
Choose your schedule
09:00 AM - 05:00 PM
$192.80
Choose your schedule
09:00 AM - 05:00 PM
$192.80
Choose your schedule
09:00 AM - 05:00 PM
$192.80
Choose your schedule
09:00 AM - 05:00 PM
$192.80
Choose your schedule
09:00 AM - 05:00 PM
$192.80
Choose your schedule
09:00 AM - 05:00 PM
$192.80
Choose your schedule
09:00 AM - 05:00 PM
$192.80
Choose your schedule
09:00 AM - 05:00 PM
$192.80
Choose your schedule
09:00 AM - 05:00 PM
$192.80
Choose your schedule
09:00 AM - 05:00 PM
$192.80
Choose your schedule
09:00 AM - 05:00 PM
$192.80
Choose your schedule
09:00 AM - 05:00 PM
$192.80
Choose your schedule
09:00 AM - 05:00 PM
$192.80
Choose your schedule
09:00 AM - 05:00 PM
$192.80
Choose your schedule
09:00 AM - 05:00 PM
$192.80
Choose your schedule
09:00 AM - 05:00 PM
$192.80
Choose your schedule
09:00 AM - 05:00 PM
$192.80
Choose your schedule
09:00 AM - 05:00 PM
$192.80
Choose your schedule
09:00 AM - 05:00 PM
$192.80
Choose your schedule
09:00 AM - 05:00 PM
$192.80
Choose your schedule
09:00 AM - 05:00 PM
$192.80
Choose your schedule
09:00 AM - 05:00 PM
$192.80
Choose your schedule
09:00 AM - 05:00 PM
$192.80
Choose your schedule
09:00 AM - 05:00 PM
$192.80
Choose your schedule
09:00 AM - 05:00 PM
$192.80
Choose your schedule
09:00 AM - 05:00 PM
$192.80
Choose your schedule
09:00 AM - 05:00 PM
$192.80
Choose your schedule
09:00 AM - 05:00 PM
$192.80
Choose your schedule
09:00 AM - 05:00 PM
$192.80
Choose your schedule
09:00 AM - 05:00 PM
$192.80
Choose your schedule
09:00 AM - 05:00 PM
$192.80
Choose your schedule
09:00 AM - 05:00 PM
$192.80
Choose your schedule
09:00 AM - 05:00 PM
$192.80
Choose your schedule
09:00 AM - 05:00 PM
$192.80
Choose your schedule
09:00 AM - 05:00 PM
$192.80
Choose your schedule
09:00 AM - 05:00 PM
$192.80
Choose your schedule
09:00 AM - 05:00 PM
$192.80
Choose your schedule
09:00 AM - 05:00 PM
$192.80
Choose your schedule
09:00 AM - 05:00 PM
$192.80
Choose your schedule
09:00 AM - 05:00 PM
$192.80
Choose your schedule
09:00 AM - 05:00 PM
$192.80
Choose your schedule
09:00 AM - 05:00 PM
$192.80
Choose your schedule
09:00 AM - 05:00 PM
$192.80
Choose your schedule
09:00 AM - 05:00 PM
$192.80
Choose your schedule
09:00 AM - 05:00 PM
$192.80
Choose your schedule
09:00 AM - 05:00 PM
$192.80
Choose your schedule
09:00 AM - 05:00 PM
$192.80
Choose your schedule
09:00 AM - 05:00 PM
$192.80
Choose your schedule
09:00 AM - 05:00 PM
$192.80
Choose your schedule
09:00 AM - 05:00 PM
$192.80
Choose your schedule
09:00 AM - 05:00 PM
$192.80
Choose your schedule
09:00 AM - 05:00 PM
$192.80
Choose your schedule
09:00 AM - 05:00 PM
$192.80
Choose your schedule
09:00 AM - 05:00 PM
$192.80
Choose your schedule
09:00 AM - 05:00 PM
$192.80
Choose your schedule
09:00 AM - 05:00 PM
$192.80
Choose your schedule
09:00 AM - 05:00 PM
$192.80
Choose your schedule
09:00 AM - 05:00 PM
$192.80
Choose your schedule
09:00 AM - 05:00 PM
$192.80
Choose your schedule
09:00 AM - 05:00 PM
$192.80
Choose your schedule
09:00 AM - 05:00 PM
$192.80
Choose your schedule
09:00 AM - 05:00 PM
$192.80
Choose your schedule
09:00 AM - 05:00 PM
$192.80
Choose your schedule
09:00 AM - 05:00 PM
$192.80
Choose your schedule
09:00 AM - 05:00 PM
$192.80
Choose your schedule
09:00 AM - 05:00 PM
$192.80
Choose your schedule
09:00 AM - 05:00 PM
$192.80
Choose your schedule
09:00 AM - 05:00 PM
$192.80
Choose your schedule
09:00 AM - 05:00 PM
$192.80
Choose your schedule
09:00 AM - 05:00 PM
$192.80
Choose your schedule
09:00 AM - 05:00 PM
$192.80
Choose your schedule
09:00 AM - 05:00 PM
$192.80
Choose your schedule
09:00 AM - 05:00 PM
$192.80
Choose your schedule
09:00 AM - 05:00 PM
$192.80
Choose your schedule
09:00 AM - 05:00 PM
$192.80
Choose your schedule
09:00 AM - 05:00 PM
$192.80
Choose your schedule
09:00 AM - 05:00 PM
$192.80
Choose your schedule
09:00 AM - 05:00 PM
$192.80
Choose your schedule
09:00 AM - 05:00 PM
$192.80
Choose your schedule
09:00 AM - 05:00 PM
$192.80
Choose your schedule
09:00 AM - 05:00 PM
$192.80
Choose your schedule
09:00 AM - 05:00 PM
$192.80
Choose your schedule
09:00 AM - 05:00 PM
$192.80
Choose your schedule
09:00 AM - 05:00 PM
$192.80
Choose your schedule
09:00 AM - 05:00 PM
$192.80
Choose your schedule
09:00 AM - 05:00 PM
$192.80
Choose your schedule
09:00 AM - 05:00 PM
$192.80
Choose your schedule
09:00 AM - 05:00 PM
$192.80
Choose your schedule
09:00 AM - 05:00 PM
$192.80
Choose your schedule
09:00 AM - 05:00 PM
$192.80
Choose your schedule
09:00 AM - 05:00 PM
$192.80
Choose your schedule
09:00 AM - 05:00 PM
$192.80
Choose your schedule
09:00 AM - 05:00 PM
$192.80
Choose your schedule
09:00 AM - 05:00 PM
$192.80
Choose your schedule
09:00 AM - 05:00 PM
$192.80
Choose your schedule
09:00 AM - 05:00 PM
$192.80
Choose your schedule
09:00 AM - 05:00 PM
$192.80
Choose your schedule
09:00 AM - 05:00 PM
$192.80
Choose your schedule
09:00 AM - 05:00 PM
$192.80
Choose your schedule
09:00 AM - 05:00 PM
$192.80
Choose your schedule
09:00 AM - 05:00 PM
$192.80
Choose your schedule
09:00 AM - 05:00 PM
$192.80
Choose your schedule
09:00 AM - 05:00 PM
$192.80
Choose your schedule
09:00 AM - 05:00 PM
$192.80
Choose your schedule
09:00 AM - 05:00 PM
$192.80
Choose your schedule
09:00 AM - 05:00 PM
$192.80
Choose your schedule
09:00 AM - 05:00 PM
$192.80
Choose your schedule
09:00 AM - 05:00 PM
$192.80
Choose your schedule
09:00 AM - 05:00 PM
$192.80
Choose your schedule
09:00 AM - 05:00 PM
$192.80
Choose your schedule
09:00 AM - 05:00 PM
$192.80
Choose your schedule
09:00 AM - 05:00 PM
$192.80
Choose your schedule
09:00 AM - 05:00 PM
$192.80
Choose your schedule
09:00 AM - 05:00 PM
$192.80
Choose your schedule
09:00 AM - 05:00 PM
$192.80
Choose your schedule
09:00 AM - 05:00 PM
$192.80
Choose your schedule
09:00 AM - 05:00 PM
$192.80
Choose your schedule
09:00 AM - 05:00 PM
$192.80
Choose your schedule
09:00 AM - 05:00 PM
$192.80
Choose your schedule
09:00 AM - 05:00 PM
$192.80
Choose your schedule
09:00 AM - 05:00 PM
$192.80
Choose your schedule
09:00 AM - 05:00 PM
$192.80
Choose your schedule
09:00 AM - 05:00 PM
$192.80
Choose your schedule
09:00 AM - 05:00 PM
$192.80
Choose your schedule
09:00 AM - 05:00 PM
$192.80
Choose your schedule
09:00 AM - 05:00 PM
$192.80
Choose your schedule
09:00 AM - 05:00 PM
$192.80
Choose your schedule
09:00 AM - 05:00 PM
$192.80
Choose your schedule
09:00 AM - 05:00 PM
$192.80
Choose your schedule
09:00 AM - 05:00 PM
$192.80
Choose your schedule
09:00 AM - 05:00 PM
$192.80
Choose your schedule
09:00 AM - 05:00 PM
$192.80
Choose your schedule
09:00 AM - 05:00 PM
$192.80
Choose your schedule
09:00 AM - 05:00 PM
$192.80
Choose your schedule
09:00 AM - 05:00 PM
$192.80
Choose your schedule
09:00 AM - 05:00 PM
$192.80
Choose your schedule
09:00 AM - 05:00 PM
$192.80
Choose your schedule
09:00 AM - 05:00 PM
$192.80
Choose your schedule
09:00 AM - 05:00 PM
$192.80
Choose your schedule
09:00 AM - 05:00 PM
$192.80
Choose your schedule
09:00 AM - 05:00 PM
$192.80
Choose your schedule
09:00 AM - 05:00 PM
$192.80
Choose your schedule
09:00 AM - 05:00 PM
$192.80
Choose your schedule
09:00 AM - 05:00 PM
$192.80
Choose your schedule
09:00 AM - 05:00 PM
$192.80
Choose your schedule
09:00 AM - 05:00 PM
$192.80
Choose your schedule
09:00 AM - 05:00 PM
$192.80
Choose your schedule
09:00 AM - 05:00 PM
$192.80
Choose your schedule
09:00 AM - 05:00 PM
$192.80
Choose your schedule
09:00 AM - 05:00 PM
$192.80
Choose your schedule
09:00 AM - 05:00 PM
$192.80
Choose your schedule
09:00 AM - 05:00 PM
$192.80
Choose your schedule
09:00 AM - 05:00 PM
$192.80
Choose your schedule
09:00 AM - 05:00 PM
$192.80
Choose your schedule
09:00 AM - 05:00 PM
$192.80
Choose your schedule
09:00 AM - 05:00 PM
$192.80
Choose your schedule
09:00 AM - 05:00 PM
$192.80
Choose your schedule
09:00 AM - 05:00 PM
$192.80
Choose your schedule
09:00 AM - 05:00 PM
$192.80
Choose your schedule
09:00 AM - 05:00 PM
$192.80
Choose your schedule
09:00 AM - 05:00 PM
$192.80
Choose your schedule
09:00 AM - 05:00 PM
$192.80
Choose your schedule
09:00 AM - 05:00 PM
$192.80
Choose your schedule
09:00 AM - 05:00 PM
$192.80
Choose your schedule
09:00 AM - 05:00 PM
$192.80
Choose your schedule
09:00 AM - 05:00 PM
$192.80
Choose your schedule
09:00 AM - 05:00 PM
$192.80
Choose your schedule
09:00 AM - 05:00 PM
$192.80
Choose your schedule
09:00 AM - 05:00 PM
$192.80
Choose your schedule
09:00 AM - 05:00 PM
$192.80
Choose your schedule
09:00 AM - 05:00 PM
$192.80
Choose your schedule
09:00 AM - 05:00 PM
$192.80
Choose your schedule
09:00 AM - 05:00 PM
$192.80
Choose your schedule
09:00 AM - 05:00 PM
$192.80
Choose your schedule
09:00 AM - 05:00 PM
$192.80
Choose your schedule
09:00 AM - 05:00 PM
$192.80
Choose your schedule
09:00 AM - 05:00 PM
$192.80
Choose your schedule
09:00 AM - 05:00 PM
$192.80
Choose your schedule
09:00 AM - 05:00 PM
$192.80
Choose your schedule
09:00 AM - 05:00 PM
$192.80
Choose your schedule
09:00 AM - 05:00 PM
$192.80
Choose your schedule
09:00 AM - 05:00 PM
$192.80
Choose your schedule
09:00 AM - 05:00 PM
$192.80
Choose your schedule
09:00 AM - 05:00 PM
$192.80
Choose your schedule
09:00 AM - 05:00 PM
$192.80
Choose your schedule
09:00 AM - 05:00 PM
$192.80
Choose your schedule
09:00 AM - 05:00 PM
$192.80
Choose your schedule
09:00 AM - 05:00 PM
$192.80
Choose your schedule
09:00 AM - 05:00 PM
$192.80
Choose your schedule
09:00 AM - 05:00 PM
$192.80
Choose your schedule
09:00 AM - 05:00 PM
$192.80
Choose your schedule
09:00 AM - 05:00 PM
$192.80
Choose your schedule
09:00 AM - 05:00 PM
$192.80
Choose your schedule
09:00 AM - 05:00 PM
$192.80
Choose your schedule
09:00 AM - 05:00 PM
$192.80
Choose your schedule
09:00 AM - 05:00 PM
$192.80
Choose your schedule
09:00 AM - 05:00 PM
$192.80
Choose your schedule
09:00 AM - 05:00 PM
$192.80
Choose your schedule
09:00 AM - 05:00 PM
$192.80
Choose your schedule
09:00 AM - 05:00 PM
$192.80
Choose your schedule
09:00 AM - 05:00 PM
$192.80
Choose your schedule
09:00 AM - 05:00 PM
$192.80
Choose your schedule
09:00 AM - 05:00 PM
$192.80
Choose your schedule
09:00 AM - 05:00 PM
$192.80
Choose your schedule
09:00 AM - 05:00 PM
$192.80
Choose your schedule
09:00 AM - 05:00 PM
$192.80
Choose your schedule
09:00 AM - 05:00 PM
$192.80
Choose your schedule
09:00 AM - 05:00 PM
$192.80
Choose your schedule
09:00 AM - 05:00 PM
$192.80
Choose your schedule
09:00 AM - 05:00 PM
$192.80
Choose your schedule
09:00 AM - 05:00 PM
$192.80
Choose your schedule
09:00 AM - 05:00 PM
$192.80
Choose your schedule
09:00 AM - 05:00 PM
$192.80
Choose your schedule
09:00 AM - 05:00 PM
$192.80
Choose your schedule
09:00 AM - 05:00 PM
$192.80
Choose your schedule
09:00 AM - 05:00 PM
$192.80
Choose your schedule
09:00 AM - 05:00 PM
$192.80
Choose your schedule
09:00 AM - 05:00 PM
$192.80
Choose your schedule
09:00 AM - 05:00 PM
$192.80
Choose your schedule
09:00 AM - 05:00 PM
$192.80
Choose your schedule
09:00 AM - 05:00 PM
$192.80
Choose your schedule
09:00 AM - 05:00 PM
$192.80
Choose your schedule
09:00 AM - 05:00 PM
$192.80
Choose your schedule
09:00 AM - 05:00 PM
$192.80
Choose your schedule
09:00 AM - 05:00 PM
$192.80
Choose your schedule
09:00 AM - 05:00 PM
$192.80
Choose your schedule
09:00 AM - 05:00 PM
$192.80
Choose your schedule
09:00 AM - 05:00 PM
$192.80
Choose your schedule
09:00 AM - 05:00 PM
$192.80
Choose your schedule
09:00 AM - 05:00 PM
$192.80
Choose your schedule
09:00 AM - 05:00 PM
$192.80
Choose your schedule
09:00 AM - 05:00 PM
$192.80
Choose your schedule
09:00 AM - 05:00 PM
$192.80
Choose your schedule
09:00 AM - 05:00 PM
$192.80
Choose your schedule
09:00 AM - 05:00 PM
$192.80
Choose your schedule
09:00 AM - 05:00 PM
$192.80
Choose your schedule
09:00 AM - 05:00 PM
$192.80
Choose your schedule
09:00 AM - 05:00 PM
$192.80
Choose your schedule
09:00 AM - 05:00 PM
$192.80
Choose your schedule
09:00 AM - 05:00 PM
$192.80
Choose your schedule
09:00 AM - 05:00 PM
$192.80
Choose your schedule
09:00 AM - 05:00 PM
$192.80
Choose your schedule
09:00 AM - 05:00 PM
$192.80
Choose your schedule
09:00 AM - 05:00 PM
$192.80
Choose your schedule
09:00 AM - 05:00 PM
$192.80
Choose your schedule
09:00 AM - 05:00 PM
$192.80
Choose your schedule
09:00 AM - 05:00 PM
$192.80
Choose your schedule
09:00 AM - 05:00 PM
$192.80
Choose your schedule
09:00 AM - 05:00 PM
$192.80
Choose your schedule
09:00 AM - 05:00 PM
$192.80
Choose your schedule
09:00 AM - 05:00 PM
$192.80
Choose your schedule
09:00 AM - 05:00 PM
$192.80
Choose your schedule
09:00 AM - 05:00 PM
$192.80
Choose your schedule
09:00 AM - 05:00 PM
$192.80
Choose your schedule
09:00 AM - 05:00 PM
$192.80
Choose your schedule
09:00 AM - 05:00 PM
$192.80
Choose your schedule
09:00 AM - 05:00 PM
$192.80
Choose your schedule
09:00 AM - 05:00 PM
$192.80
Choose your schedule
09:00 AM - 05:00 PM
$192.80
Choose your schedule
09:00 AM - 05:00 PM
$192.80
Choose your schedule
09:00 AM - 05:00 PM
$192.80
Choose your schedule
09:00 AM - 05:00 PM
$192.80
Choose your schedule
09:00 AM - 05:00 PM
$192.80
Choose your schedule
09:00 AM - 05:00 PM
$192.80
Choose your schedule
09:00 AM - 05:00 PM
$192.80
Choose your schedule
09:00 AM - 05:00 PM
$192.80
Choose your schedule
09:00 AM - 05:00 PM
$192.80
About the Experience
Learn more about North of Portugal, represented in its most iconic cities, Braga with Roman
origins which became the city of Bishops, full of churches and today a young students city.
Also Guimarães, the birthplace of our nation, from where our first king started the Christian reconquest
conquering the rest of the country.

Book this tour and discover the true portuguese essence!
INCLUSIONS:
Professional tour guide
Pick Up & Drop Off Hotel (*)
Transport in air-conditioned minivan (small group)
Visit to Braga's "Bom Jesus"
Braga and Guimarães historical center (Walking Tour)
Traditional lunch in Guimarães
Three tickects (Guimarães Castle, Braga's Cathedral and Bom Jesus funicular)
Pick-up: Your central located hotel/accommodation in the historic centers of Porto and Gaia | Pick ups only in hotels well located in the historical center. For Airbnb's, if not in a central street, we set the pick up in a central nearby street. Solo travellers are subject to a different meeting point in city center.
Earn $500*
to travel with us
Join our Travel Rewards program and receive $500 just for signing up! As a Travel Rewards Member, you'll receive exclusive offers and early access to special deals and sales.