Boat Ride: From Pinhão to Tua (Roundtrip)
Location: Douro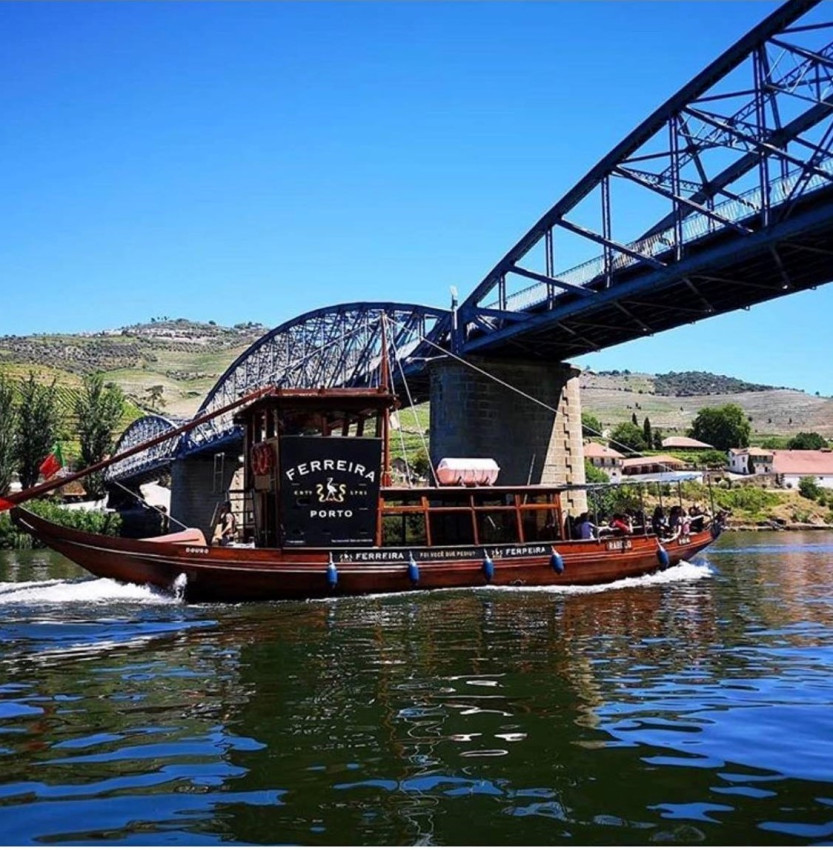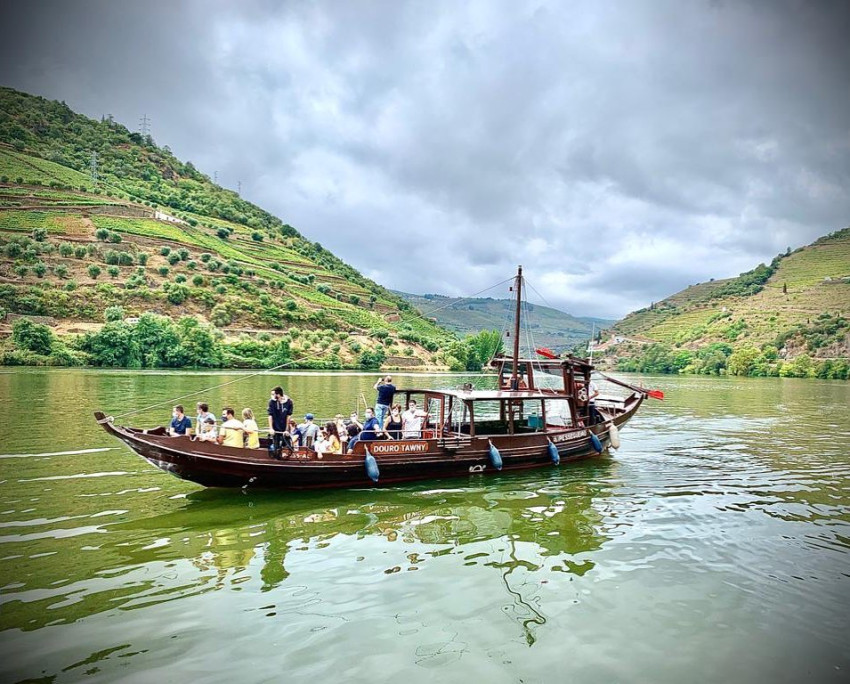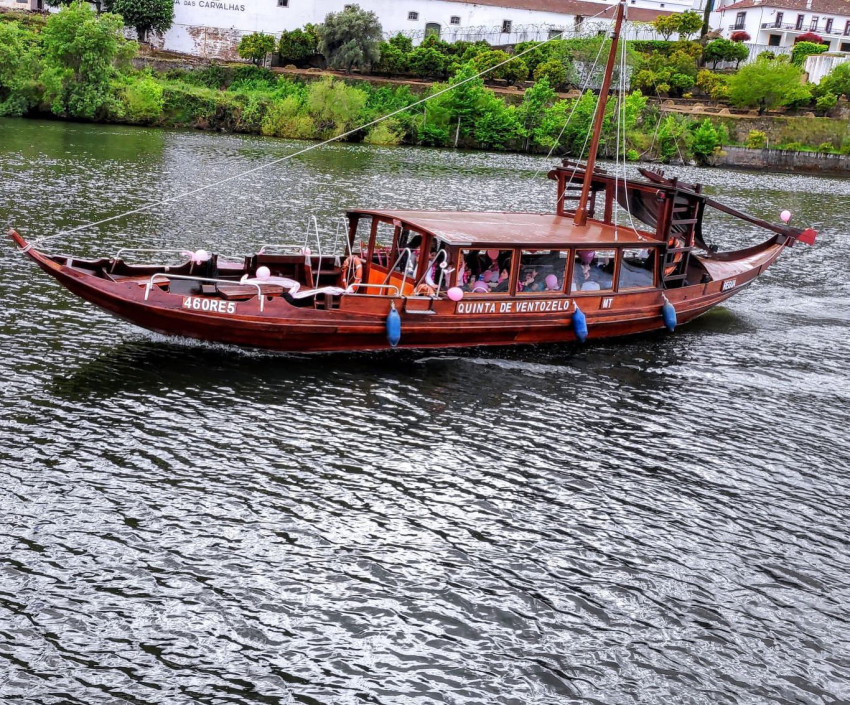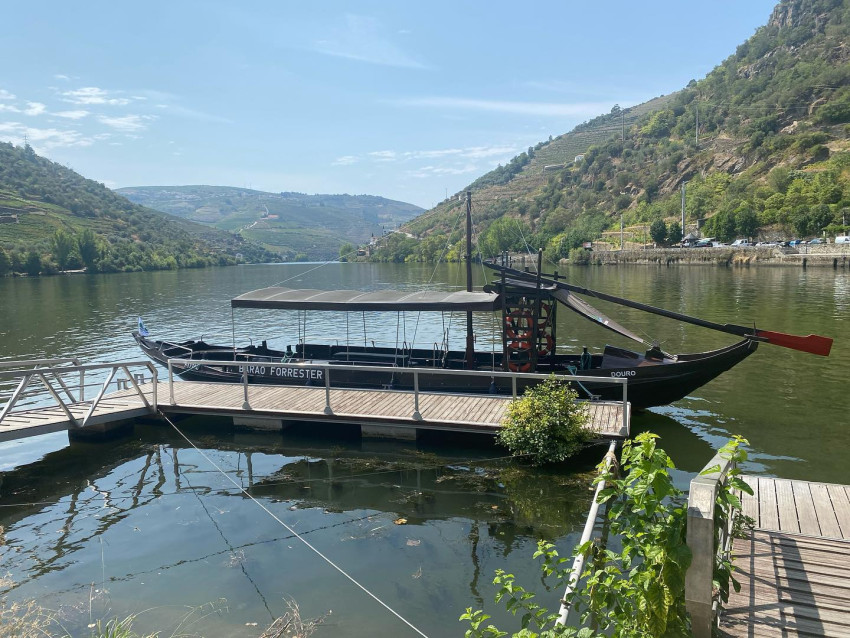 Choose your schedule
10:30 AM - 12:30 PM
$54.42
02:30 PM - 04:30 PM
$54.42
Choose your schedule
10:30 AM - 12:30 PM
$54.42
02:30 PM - 04:30 PM
$54.42
Choose your schedule
10:30 AM - 12:30 PM
$54.42
02:30 PM - 04:30 PM
$54.42
Choose your schedule
10:30 AM - 12:30 PM
$54.42
02:30 PM - 04:30 PM
$54.42
Choose your schedule
10:30 AM - 12:30 PM
$54.42
02:30 PM - 04:30 PM
$54.42
Choose your schedule
10:30 AM - 12:30 PM
$54.42
02:30 PM - 04:30 PM
$54.42
Choose your schedule
10:30 AM - 12:30 PM
$54.42
02:30 PM - 04:30 PM
$54.42
Choose your schedule
10:30 AM - 12:30 PM
$54.42
02:30 PM - 04:30 PM
$54.42
Choose your schedule
10:30 AM - 12:30 PM
$54.42
02:30 PM - 04:30 PM
$54.42
Choose your schedule
10:30 AM - 12:30 PM
$54.42
02:30 PM - 04:30 PM
$54.42
Choose your schedule
10:30 AM - 12:30 PM
$54.42
02:30 PM - 04:30 PM
$54.42
Choose your schedule
10:30 AM - 12:30 PM
$54.42
02:30 PM - 04:30 PM
$54.42
Choose your schedule
10:30 AM - 12:30 PM
$54.42
02:30 PM - 04:30 PM
$54.42
Choose your schedule
10:30 AM - 12:30 PM
$54.42
02:30 PM - 04:30 PM
$54.42
Choose your schedule
10:30 AM - 12:30 PM
$54.42
02:30 PM - 04:30 PM
$54.42
Choose your schedule
10:30 AM - 12:30 PM
$54.42
02:30 PM - 04:30 PM
$54.42
Choose your schedule
10:30 AM - 12:30 PM
$54.42
02:30 PM - 04:30 PM
$54.42
Choose your schedule
10:30 AM - 12:30 PM
$54.42
02:30 PM - 04:30 PM
$54.42
Choose your schedule
10:30 AM - 12:30 PM
$54.42
02:30 PM - 04:30 PM
$54.42
Choose your schedule
10:30 AM - 12:30 PM
$54.42
02:30 PM - 04:30 PM
$54.42
Choose your schedule
10:30 AM - 12:30 PM
$54.42
02:30 PM - 04:30 PM
$54.42
Choose your schedule
10:30 AM - 12:30 PM
$54.42
02:30 PM - 04:30 PM
$54.42
Choose your schedule
10:30 AM - 12:30 PM
$54.42
02:30 PM - 04:30 PM
$54.42
Choose your schedule
10:30 AM - 12:30 PM
$54.42
02:30 PM - 04:30 PM
$54.42
Choose your schedule
10:30 AM - 12:30 PM
$54.42
02:30 PM - 04:30 PM
$54.42
Choose your schedule
10:30 AM - 12:30 PM
$54.42
02:30 PM - 04:30 PM
$54.42
Choose your schedule
10:30 AM - 12:30 PM
$54.42
02:30 PM - 04:30 PM
$54.42
Choose your schedule
10:30 AM - 12:30 PM
$54.42
02:30 PM - 04:30 PM
$54.42
Choose your schedule
10:30 AM - 12:30 PM
$54.42
02:30 PM - 04:30 PM
$54.42
Choose your schedule
10:30 AM - 12:30 PM
$54.42
02:30 PM - 04:30 PM
$54.42
Choose your schedule
10:30 AM - 12:30 PM
$54.42
02:30 PM - 04:30 PM
$54.42
Choose your schedule
10:30 AM - 12:30 PM
$54.42
02:30 PM - 04:30 PM
$54.42
Choose your schedule
10:30 AM - 12:30 PM
$54.42
02:30 PM - 04:30 PM
$54.42
Choose your schedule
10:30 AM - 12:30 PM
$54.42
02:30 PM - 04:30 PM
$54.42
Choose your schedule
10:30 AM - 12:30 PM
$54.42
02:30 PM - 04:30 PM
$54.42
Choose your schedule
10:30 AM - 12:30 PM
$54.42
02:30 PM - 04:30 PM
$54.42
Choose your schedule
10:30 AM - 12:30 PM
$54.42
02:30 PM - 04:30 PM
$54.42
Choose your schedule
10:30 AM - 12:30 PM
$54.42
02:30 PM - 04:30 PM
$54.42
Choose your schedule
10:30 AM - 12:30 PM
$54.42
02:30 PM - 04:30 PM
$54.42
Choose your schedule
10:30 AM - 12:30 PM
$54.42
02:30 PM - 04:30 PM
$54.42
Choose your schedule
10:30 AM - 12:30 PM
$54.42
02:30 PM - 04:30 PM
$54.42
Choose your schedule
10:30 AM - 12:30 PM
$54.42
02:30 PM - 04:30 PM
$54.42
Choose your schedule
10:30 AM - 12:30 PM
$54.42
02:30 PM - 04:30 PM
$54.42
Choose your schedule
10:30 AM - 12:30 PM
$54.42
02:30 PM - 04:30 PM
$54.42
Choose your schedule
10:30 AM - 12:30 PM
$54.42
02:30 PM - 04:30 PM
$54.42
Choose your schedule
10:30 AM - 12:30 PM
$54.42
02:30 PM - 04:30 PM
$54.42
Choose your schedule
10:30 AM - 12:30 PM
$54.42
02:30 PM - 04:30 PM
$54.42
Choose your schedule
10:30 AM - 12:30 PM
$54.42
02:30 PM - 04:30 PM
$54.42
Choose your schedule
10:30 AM - 12:30 PM
$54.42
02:30 PM - 04:30 PM
$54.42
Choose your schedule
10:30 AM - 12:30 PM
$54.42
02:30 PM - 04:30 PM
$54.42
Choose your schedule
10:30 AM - 12:30 PM
$54.42
02:30 PM - 04:30 PM
$54.42
Choose your schedule
10:30 AM - 12:30 PM
$54.42
02:30 PM - 04:30 PM
$54.42
Choose your schedule
10:30 AM - 12:30 PM
$54.42
02:30 PM - 04:30 PM
$54.42
Choose your schedule
10:30 AM - 12:30 PM
$54.42
02:30 PM - 04:30 PM
$54.42
Choose your schedule
10:30 AM - 12:30 PM
$54.42
02:30 PM - 04:30 PM
$54.42
Choose your schedule
10:30 AM - 12:30 PM
$54.42
02:30 PM - 04:30 PM
$54.42
Choose your schedule
10:30 AM - 12:30 PM
$54.42
02:30 PM - 04:30 PM
$54.42
Choose your schedule
10:30 AM - 12:30 PM
$54.42
02:30 PM - 04:30 PM
$54.42
Choose your schedule
10:30 AM - 12:30 PM
$54.42
02:30 PM - 04:30 PM
$54.42
Choose your schedule
10:30 AM - 12:30 PM
$54.42
02:30 PM - 04:30 PM
$54.42
Choose your schedule
10:30 AM - 12:30 PM
$54.42
02:30 PM - 04:30 PM
$54.42
Choose your schedule
10:30 AM - 12:30 PM
$54.42
02:30 PM - 04:30 PM
$54.42
Choose your schedule
10:30 AM - 12:30 PM
$54.42
02:30 PM - 04:30 PM
$54.42
Choose your schedule
10:30 AM - 12:30 PM
$54.42
02:30 PM - 04:30 PM
$54.42
Choose your schedule
10:30 AM - 12:30 PM
$54.42
02:30 PM - 04:30 PM
$54.42
Choose your schedule
10:30 AM - 12:30 PM
$54.42
02:30 PM - 04:30 PM
$54.42
Choose your schedule
10:30 AM - 12:30 PM
$54.42
02:30 PM - 04:30 PM
$54.42
Choose your schedule
10:30 AM - 12:30 PM
$54.42
02:30 PM - 04:30 PM
$54.42
Choose your schedule
10:30 AM - 12:30 PM
$54.42
02:30 PM - 04:30 PM
$54.42
Choose your schedule
10:30 AM - 12:30 PM
$54.42
02:30 PM - 04:30 PM
$54.42
Choose your schedule
10:30 AM - 12:30 PM
$54.42
02:30 PM - 04:30 PM
$54.42
Choose your schedule
10:30 AM - 12:30 PM
$54.42
02:30 PM - 04:30 PM
$54.42
Choose your schedule
10:30 AM - 12:30 PM
$54.42
02:30 PM - 04:30 PM
$54.42
Choose your schedule
10:30 AM - 12:30 PM
$54.42
02:30 PM - 04:30 PM
$54.42
Choose your schedule
10:30 AM - 12:30 PM
$54.42
02:30 PM - 04:30 PM
$54.42
Choose your schedule
10:30 AM - 12:30 PM
$54.42
02:30 PM - 04:30 PM
$54.42
Choose your schedule
10:30 AM - 12:30 PM
$54.42
02:30 PM - 04:30 PM
$54.42
Choose your schedule
10:30 AM - 12:30 PM
$54.42
02:30 PM - 04:30 PM
$54.42
Choose your schedule
10:30 AM - 12:30 PM
$54.42
02:30 PM - 04:30 PM
$54.42
Choose your schedule
10:30 AM - 12:30 PM
$54.42
02:30 PM - 04:30 PM
$54.42
Choose your schedule
10:30 AM - 12:30 PM
$54.42
02:30 PM - 04:30 PM
$54.42
Choose your schedule
10:30 AM - 12:30 PM
$54.42
02:30 PM - 04:30 PM
$54.42
Choose your schedule
10:30 AM - 12:30 PM
$54.42
02:30 PM - 04:30 PM
$54.42
Choose your schedule
10:30 AM - 12:30 PM
$54.42
02:30 PM - 04:30 PM
$54.42
Choose your schedule
10:30 AM - 12:30 PM
$54.42
02:30 PM - 04:30 PM
$54.42
Choose your schedule
10:30 AM - 12:30 PM
$54.42
02:30 PM - 04:30 PM
$54.42
Choose your schedule
10:30 AM - 12:30 PM
$54.42
02:30 PM - 04:30 PM
$54.42
Choose your schedule
10:30 AM - 12:30 PM
$54.42
02:30 PM - 04:30 PM
$54.42
Choose your schedule
10:30 AM - 12:30 PM
$54.42
02:30 PM - 04:30 PM
$54.42
Choose your schedule
10:30 AM - 12:30 PM
$54.42
02:30 PM - 04:30 PM
$54.42
Choose your schedule
10:30 AM - 12:30 PM
$54.42
02:30 PM - 04:30 PM
$54.42
Choose your schedule
10:30 AM - 12:30 PM
$54.42
02:30 PM - 04:30 PM
$54.42
Choose your schedule
10:30 AM - 12:30 PM
$54.42
02:30 PM - 04:30 PM
$54.42
Choose your schedule
10:30 AM - 12:30 PM
$54.42
02:30 PM - 04:30 PM
$54.42
Choose your schedule
10:30 AM - 12:30 PM
$54.42
02:30 PM - 04:30 PM
$54.42
Choose your schedule
10:30 AM - 12:30 PM
$54.42
02:30 PM - 04:30 PM
$54.42
Choose your schedule
10:30 AM - 12:30 PM
$54.42
02:30 PM - 04:30 PM
$54.42
Choose your schedule
10:30 AM - 12:30 PM
$54.42
02:30 PM - 04:30 PM
$54.42
Choose your schedule
10:30 AM - 12:30 PM
$54.42
02:30 PM - 04:30 PM
$54.42
Choose your schedule
10:30 AM - 12:30 PM
$54.42
02:30 PM - 04:30 PM
$54.42
Choose your schedule
10:30 AM - 12:30 PM
$54.42
02:30 PM - 04:30 PM
$54.42
Choose your schedule
10:30 AM - 12:30 PM
$54.42
02:30 PM - 04:30 PM
$54.42
Choose your schedule
10:30 AM - 12:30 PM
$54.42
02:30 PM - 04:30 PM
$54.42
Choose your schedule
10:30 AM - 12:30 PM
$54.42
02:30 PM - 04:30 PM
$54.42
Choose your schedule
10:30 AM - 12:30 PM
$54.42
02:30 PM - 04:30 PM
$54.42
Choose your schedule
10:30 AM - 12:30 PM
$54.42
02:30 PM - 04:30 PM
$54.42
Choose your schedule
10:30 AM - 12:30 PM
$54.42
02:30 PM - 04:30 PM
$54.42
Choose your schedule
10:30 AM - 12:30 PM
$54.42
02:30 PM - 04:30 PM
$54.42
Choose your schedule
10:30 AM - 12:30 PM
$54.42
02:30 PM - 04:30 PM
$54.42
Choose your schedule
10:30 AM - 12:30 PM
$54.42
02:30 PM - 04:30 PM
$54.42
Choose your schedule
10:30 AM - 12:30 PM
$54.42
02:30 PM - 04:30 PM
$54.42
Choose your schedule
10:30 AM - 12:30 PM
$54.42
02:30 PM - 04:30 PM
$54.42
Choose your schedule
10:30 AM - 12:30 PM
$54.42
02:30 PM - 04:30 PM
$54.42
Choose your schedule
10:30 AM - 12:30 PM
$54.42
02:30 PM - 04:30 PM
$54.42
Choose your schedule
10:30 AM - 12:30 PM
$54.42
02:30 PM - 04:30 PM
$54.42
Choose your schedule
10:30 AM - 12:30 PM
$54.42
02:30 PM - 04:30 PM
$54.42
Choose your schedule
10:30 AM - 12:30 PM
$54.42
02:30 PM - 04:30 PM
$54.42
Choose your schedule
10:30 AM - 12:30 PM
$54.42
02:30 PM - 04:30 PM
$54.42
Choose your schedule
10:30 AM - 12:30 PM
$54.42
02:30 PM - 04:30 PM
$54.42
Choose your schedule
10:30 AM - 12:30 PM
$54.42
02:30 PM - 04:30 PM
$54.42
Choose your schedule
10:30 AM - 12:30 PM
$54.42
02:30 PM - 04:30 PM
$54.42
Choose your schedule
10:30 AM - 12:30 PM
$54.42
02:30 PM - 04:30 PM
$54.42
Choose your schedule
10:30 AM - 12:30 PM
$54.42
02:30 PM - 04:30 PM
$54.42
Choose your schedule
10:30 AM - 12:30 PM
$54.42
02:30 PM - 04:30 PM
$54.42
Choose your schedule
10:30 AM - 12:30 PM
$54.42
02:30 PM - 04:30 PM
$54.42
Choose your schedule
10:30 AM - 12:30 PM
$54.42
02:30 PM - 04:30 PM
$54.42
Choose your schedule
10:30 AM - 12:30 PM
$54.42
02:30 PM - 04:30 PM
$54.42
Choose your schedule
10:30 AM - 12:30 PM
$54.42
02:30 PM - 04:30 PM
$54.42
Choose your schedule
10:30 AM - 12:30 PM
$54.42
02:30 PM - 04:30 PM
$54.42
Choose your schedule
10:30 AM - 12:30 PM
$54.42
02:30 PM - 04:30 PM
$54.42
Choose your schedule
10:30 AM - 12:30 PM
$54.42
02:30 PM - 04:30 PM
$54.42
Choose your schedule
10:30 AM - 12:30 PM
$54.42
02:30 PM - 04:30 PM
$54.42
Choose your schedule
10:30 AM - 12:30 PM
$54.42
02:30 PM - 04:30 PM
$54.42
Choose your schedule
10:30 AM - 12:30 PM
$54.42
02:30 PM - 04:30 PM
$54.42
Choose your schedule
10:30 AM - 12:30 PM
$54.42
02:30 PM - 04:30 PM
$54.42
Choose your schedule
10:30 AM - 12:30 PM
$54.42
02:30 PM - 04:30 PM
$54.42
Choose your schedule
10:30 AM - 12:30 PM
$54.42
02:30 PM - 04:30 PM
$54.42
Choose your schedule
10:30 AM - 12:30 PM
$54.42
02:30 PM - 04:30 PM
$54.42
Choose your schedule
10:30 AM - 12:30 PM
$54.42
02:30 PM - 04:30 PM
$54.42
Choose your schedule
10:30 AM - 12:30 PM
$54.42
02:30 PM - 04:30 PM
$54.42
Choose your schedule
10:30 AM - 12:30 PM
$54.42
02:30 PM - 04:30 PM
$54.42
Choose your schedule
10:30 AM - 12:30 PM
$54.42
02:30 PM - 04:30 PM
$54.42
Choose your schedule
10:30 AM - 12:30 PM
$54.42
02:30 PM - 04:30 PM
$54.42
Choose your schedule
10:30 AM - 12:30 PM
$54.42
02:30 PM - 04:30 PM
$54.42
Choose your schedule
10:30 AM - 12:30 PM
$54.42
02:30 PM - 04:30 PM
$54.42
Choose your schedule
10:30 AM - 12:30 PM
$54.42
02:30 PM - 04:30 PM
$54.42
Choose your schedule
10:30 AM - 12:30 PM
$54.42
02:30 PM - 04:30 PM
$54.42
Choose your schedule
10:30 AM - 12:30 PM
$54.42
02:30 PM - 04:30 PM
$54.42
Choose your schedule
10:30 AM - 12:30 PM
$54.42
02:30 PM - 04:30 PM
$54.42
Choose your schedule
10:30 AM - 12:30 PM
$54.42
02:30 PM - 04:30 PM
$54.42
Choose your schedule
10:30 AM - 12:30 PM
$54.42
02:30 PM - 04:30 PM
$54.42
Choose your schedule
10:30 AM - 12:30 PM
$54.42
02:30 PM - 04:30 PM
$54.42
Choose your schedule
10:30 AM - 12:30 PM
$54.42
02:30 PM - 04:30 PM
$54.42
Choose your schedule
10:30 AM - 12:30 PM
$54.42
02:30 PM - 04:30 PM
$54.42
Choose your schedule
10:30 AM - 12:30 PM
$54.42
02:30 PM - 04:30 PM
$54.42
Choose your schedule
10:30 AM - 12:30 PM
$54.42
02:30 PM - 04:30 PM
$54.42
Choose your schedule
10:30 AM - 12:30 PM
$54.42
02:30 PM - 04:30 PM
$54.42
Choose your schedule
10:30 AM - 12:30 PM
$54.42
02:30 PM - 04:30 PM
$54.42
Choose your schedule
10:30 AM - 12:30 PM
$54.42
02:30 PM - 04:30 PM
$54.42
Choose your schedule
10:30 AM - 12:30 PM
$54.42
02:30 PM - 04:30 PM
$54.42
Choose your schedule
10:30 AM - 12:30 PM
$54.42
02:30 PM - 04:30 PM
$54.42
Choose your schedule
10:30 AM - 12:30 PM
$54.42
02:30 PM - 04:30 PM
$54.42
Choose your schedule
10:30 AM - 12:30 PM
$54.42
02:30 PM - 04:30 PM
$54.42
Choose your schedule
10:30 AM - 12:30 PM
$54.42
02:30 PM - 04:30 PM
$54.42
Choose your schedule
10:30 AM - 12:30 PM
$54.42
02:30 PM - 04:30 PM
$54.42
Choose your schedule
10:30 AM - 12:30 PM
$54.42
02:30 PM - 04:30 PM
$54.42
Choose your schedule
10:30 AM - 12:30 PM
$54.42
02:30 PM - 04:30 PM
$54.42
Choose your schedule
10:30 AM - 12:30 PM
$54.42
02:30 PM - 04:30 PM
$54.42
Choose your schedule
10:30 AM - 12:30 PM
$54.42
02:30 PM - 04:30 PM
$54.42
Choose your schedule
10:30 AM - 12:30 PM
$54.42
02:30 PM - 04:30 PM
$54.42
Choose your schedule
10:30 AM - 12:30 PM
$54.42
02:30 PM - 04:30 PM
$54.42
Choose your schedule
10:30 AM - 12:30 PM
$54.42
02:30 PM - 04:30 PM
$54.42
Choose your schedule
10:30 AM - 12:30 PM
$54.42
02:30 PM - 04:30 PM
$54.42
Choose your schedule
10:30 AM - 12:30 PM
$54.42
02:30 PM - 04:30 PM
$54.42
Choose your schedule
10:30 AM - 12:30 PM
$54.42
02:30 PM - 04:30 PM
$54.42
Choose your schedule
10:30 AM - 12:30 PM
$54.42
02:30 PM - 04:30 PM
$54.42
Choose your schedule
10:30 AM - 12:30 PM
$54.42
02:30 PM - 04:30 PM
$54.42
Choose your schedule
10:30 AM - 12:30 PM
$54.42
02:30 PM - 04:30 PM
$54.42
Choose your schedule
10:30 AM - 12:30 PM
$54.42
02:30 PM - 04:30 PM
$54.42
Choose your schedule
10:30 AM - 12:30 PM
$54.42
02:30 PM - 04:30 PM
$54.42
Choose your schedule
10:30 AM - 12:30 PM
$54.42
02:30 PM - 04:30 PM
$54.42
Choose your schedule
10:30 AM - 12:30 PM
$54.42
02:30 PM - 04:30 PM
$54.42
Choose your schedule
10:30 AM - 12:30 PM
$54.42
02:30 PM - 04:30 PM
$54.42
Choose your schedule
10:30 AM - 12:30 PM
$54.42
02:30 PM - 04:30 PM
$54.42
Choose your schedule
10:30 AM - 12:30 PM
$54.42
02:30 PM - 04:30 PM
$54.42
Choose your schedule
10:30 AM - 12:30 PM
$54.42
02:30 PM - 04:30 PM
$54.42
Choose your schedule
10:30 AM - 12:30 PM
$54.42
02:30 PM - 04:30 PM
$54.42
Choose your schedule
10:30 AM - 12:30 PM
$54.42
02:30 PM - 04:30 PM
$54.42
Choose your schedule
10:30 AM - 12:30 PM
$54.42
02:30 PM - 04:30 PM
$54.42
Choose your schedule
10:30 AM - 12:30 PM
$54.42
02:30 PM - 04:30 PM
$54.42
Choose your schedule
10:30 AM - 12:30 PM
$54.42
02:30 PM - 04:30 PM
$54.42
Choose your schedule
10:30 AM - 12:30 PM
$54.42
02:30 PM - 04:30 PM
$54.42
Choose your schedule
10:30 AM - 12:30 PM
$54.42
02:30 PM - 04:30 PM
$54.42
Choose your schedule
10:30 AM - 12:30 PM
$54.42
02:30 PM - 04:30 PM
$54.42
Choose your schedule
10:30 AM - 12:30 PM
$54.42
02:30 PM - 04:30 PM
$54.42
Choose your schedule
10:30 AM - 12:30 PM
$54.42
02:30 PM - 04:30 PM
$54.42
Choose your schedule
10:30 AM - 12:30 PM
$54.42
02:30 PM - 04:30 PM
$54.42
Choose your schedule
10:30 AM - 12:30 PM
$54.42
02:30 PM - 04:30 PM
$54.42
Choose your schedule
10:30 AM - 12:30 PM
$54.42
02:30 PM - 04:30 PM
$54.42
Choose your schedule
10:30 AM - 12:30 PM
$54.42
02:30 PM - 04:30 PM
$54.42
Choose your schedule
10:30 AM - 12:30 PM
$54.42
02:30 PM - 04:30 PM
$54.42
Choose your schedule
10:30 AM - 12:30 PM
$54.42
02:30 PM - 04:30 PM
$54.42
Choose your schedule
10:30 AM - 12:30 PM
$54.42
02:30 PM - 04:30 PM
$54.42
Choose your schedule
10:30 AM - 12:30 PM
$54.42
02:30 PM - 04:30 PM
$54.42
Choose your schedule
10:30 AM - 12:30 PM
$54.42
02:30 PM - 04:30 PM
$54.42
Choose your schedule
10:30 AM - 12:30 PM
$54.42
02:30 PM - 04:30 PM
$54.42
Choose your schedule
10:30 AM - 12:30 PM
$54.42
02:30 PM - 04:30 PM
$54.42
Choose your schedule
10:30 AM - 12:30 PM
$54.42
02:30 PM - 04:30 PM
$54.42
Choose your schedule
10:30 AM - 12:30 PM
$54.42
02:30 PM - 04:30 PM
$54.42
Choose your schedule
10:30 AM - 12:30 PM
$54.42
02:30 PM - 04:30 PM
$54.42
Choose your schedule
10:30 AM - 12:30 PM
$54.42
02:30 PM - 04:30 PM
$54.42
Choose your schedule
10:30 AM - 12:30 PM
$54.42
02:30 PM - 04:30 PM
$54.42
Choose your schedule
10:30 AM - 12:30 PM
$54.42
02:30 PM - 04:30 PM
$54.42
Choose your schedule
10:30 AM - 12:30 PM
$54.42
02:30 PM - 04:30 PM
$54.42
Choose your schedule
10:30 AM - 12:30 PM
$54.42
02:30 PM - 04:30 PM
$54.42
Choose your schedule
10:30 AM - 12:30 PM
$54.42
02:30 PM - 04:30 PM
$54.42
Choose your schedule
10:30 AM - 12:30 PM
$54.42
02:30 PM - 04:30 PM
$54.42
Choose your schedule
10:30 AM - 12:30 PM
$54.42
02:30 PM - 04:30 PM
$54.42
Choose your schedule
10:30 AM - 12:30 PM
$54.42
02:30 PM - 04:30 PM
$54.42
Choose your schedule
10:30 AM - 12:30 PM
$54.42
02:30 PM - 04:30 PM
$54.42
Choose your schedule
10:30 AM - 12:30 PM
$54.42
02:30 PM - 04:30 PM
$54.42
Choose your schedule
10:30 AM - 12:30 PM
$54.42
02:30 PM - 04:30 PM
$54.42
Choose your schedule
10:30 AM - 12:30 PM
$54.42
02:30 PM - 04:30 PM
$54.42
Choose your schedule
10:30 AM - 12:30 PM
$54.42
02:30 PM - 04:30 PM
$54.42
Choose your schedule
10:30 AM - 12:30 PM
$54.42
02:30 PM - 04:30 PM
$54.42
Choose your schedule
10:30 AM - 12:30 PM
$54.42
02:30 PM - 04:30 PM
$54.42
Choose your schedule
10:30 AM - 12:30 PM
$54.42
02:30 PM - 04:30 PM
$54.42
Choose your schedule
10:30 AM - 12:30 PM
$54.42
02:30 PM - 04:30 PM
$54.42
Choose your schedule
10:30 AM - 12:30 PM
$54.42
02:30 PM - 04:30 PM
$54.42
Choose your schedule
10:30 AM - 12:30 PM
$54.42
02:30 PM - 04:30 PM
$54.42
Choose your schedule
10:30 AM - 12:30 PM
$54.42
02:30 PM - 04:30 PM
$54.42
Choose your schedule
10:30 AM - 12:30 PM
$54.42
02:30 PM - 04:30 PM
$54.42
Choose your schedule
10:30 AM - 12:30 PM
$54.42
02:30 PM - 04:30 PM
$54.42
Choose your schedule
10:30 AM - 12:30 PM
$54.42
02:30 PM - 04:30 PM
$54.42
Choose your schedule
10:30 AM - 12:30 PM
$54.42
02:30 PM - 04:30 PM
$54.42
Choose your schedule
10:30 AM - 12:30 PM
$54.42
02:30 PM - 04:30 PM
$54.42
Choose your schedule
10:30 AM - 12:30 PM
$54.42
02:30 PM - 04:30 PM
$54.42
Choose your schedule
10:30 AM - 12:30 PM
$54.42
02:30 PM - 04:30 PM
$54.42
Choose your schedule
10:30 AM - 12:30 PM
$54.42
02:30 PM - 04:30 PM
$54.42
Choose your schedule
10:30 AM - 12:30 PM
$54.42
02:30 PM - 04:30 PM
$54.42
Choose your schedule
10:30 AM - 12:30 PM
$54.42
02:30 PM - 04:30 PM
$54.42
Choose your schedule
10:30 AM - 12:30 PM
$54.42
02:30 PM - 04:30 PM
$54.42
Choose your schedule
10:30 AM - 12:30 PM
$54.42
02:30 PM - 04:30 PM
$54.42
Choose your schedule
10:30 AM - 12:30 PM
$54.42
02:30 PM - 04:30 PM
$54.42
Choose your schedule
10:30 AM - 12:30 PM
$54.42
02:30 PM - 04:30 PM
$54.42
Choose your schedule
10:30 AM - 12:30 PM
$54.42
02:30 PM - 04:30 PM
$54.42
Choose your schedule
10:30 AM - 12:30 PM
$54.42
02:30 PM - 04:30 PM
$54.42
Choose your schedule
10:30 AM - 12:30 PM
$54.42
02:30 PM - 04:30 PM
$54.42
Choose your schedule
10:30 AM - 12:30 PM
$54.42
02:30 PM - 04:30 PM
$54.42
Choose your schedule
10:30 AM - 12:30 PM
$54.42
02:30 PM - 04:30 PM
$54.42
Choose your schedule
10:30 AM - 12:30 PM
$54.42
02:30 PM - 04:30 PM
$54.42
Choose your schedule
10:30 AM - 12:30 PM
$54.42
02:30 PM - 04:30 PM
$54.42
Choose your schedule
10:30 AM - 12:30 PM
$54.42
02:30 PM - 04:30 PM
$54.42
Choose your schedule
10:30 AM - 12:30 PM
$54.42
02:30 PM - 04:30 PM
$54.42
Choose your schedule
10:30 AM - 12:30 PM
$54.42
02:30 PM - 04:30 PM
$54.42
Choose your schedule
10:30 AM - 12:30 PM
$54.42
02:30 PM - 04:30 PM
$54.42
Choose your schedule
10:30 AM - 12:30 PM
$54.42
02:30 PM - 04:30 PM
$54.42
Choose your schedule
10:30 AM - 12:30 PM
$54.42
02:30 PM - 04:30 PM
$54.42
Choose your schedule
10:30 AM - 12:30 PM
$54.42
02:30 PM - 04:30 PM
$54.42
Choose your schedule
10:30 AM - 12:30 PM
$54.42
02:30 PM - 04:30 PM
$54.42
Choose your schedule
10:30 AM - 12:30 PM
$54.42
02:30 PM - 04:30 PM
$54.42
Choose your schedule
10:30 AM - 12:30 PM
$54.42
02:30 PM - 04:30 PM
$54.42
Choose your schedule
10:30 AM - 12:30 PM
$54.42
02:30 PM - 04:30 PM
$54.42
Choose your schedule
10:30 AM - 12:30 PM
$54.42
02:30 PM - 04:30 PM
$54.42
Choose your schedule
10:30 AM - 12:30 PM
$54.42
02:30 PM - 04:30 PM
$54.42
Choose your schedule
10:30 AM - 12:30 PM
$54.42
02:30 PM - 04:30 PM
$54.42
Choose your schedule
10:30 AM - 12:30 PM
$54.42
02:30 PM - 04:30 PM
$54.42
Choose your schedule
10:30 AM - 12:30 PM
$54.42
02:30 PM - 04:30 PM
$54.42
Choose your schedule
10:30 AM - 12:30 PM
$54.42
02:30 PM - 04:30 PM
$54.42
Choose your schedule
10:30 AM - 12:30 PM
$54.42
02:30 PM - 04:30 PM
$54.42
Choose your schedule
10:30 AM - 12:30 PM
$54.42
02:30 PM - 04:30 PM
$54.42
Choose your schedule
10:30 AM - 12:30 PM
$54.42
02:30 PM - 04:30 PM
$54.42
Choose your schedule
10:30 AM - 12:30 PM
$54.42
02:30 PM - 04:30 PM
$54.42
Choose your schedule
10:30 AM - 12:30 PM
$54.42
02:30 PM - 04:30 PM
$54.42
Choose your schedule
10:30 AM - 12:30 PM
$54.42
02:30 PM - 04:30 PM
$54.42
Choose your schedule
10:30 AM - 12:30 PM
$54.42
02:30 PM - 04:30 PM
$54.42
Choose your schedule
10:30 AM - 12:30 PM
$54.42
02:30 PM - 04:30 PM
$54.42
Choose your schedule
10:30 AM - 12:30 PM
$54.42
02:30 PM - 04:30 PM
$54.42
Choose your schedule
10:30 AM - 12:30 PM
$54.42
02:30 PM - 04:30 PM
$54.42
Choose your schedule
10:30 AM - 12:30 PM
$54.42
02:30 PM - 04:30 PM
$54.42
Choose your schedule
10:30 AM - 12:30 PM
$54.42
02:30 PM - 04:30 PM
$54.42
Choose your schedule
10:30 AM - 12:30 PM
$54.42
02:30 PM - 04:30 PM
$54.42
Choose your schedule
10:30 AM - 12:30 PM
$54.42
02:30 PM - 04:30 PM
$54.42
Choose your schedule
10:30 AM - 12:30 PM
$54.42
02:30 PM - 04:30 PM
$54.42
Choose your schedule
10:30 AM - 12:30 PM
$54.42
02:30 PM - 04:30 PM
$54.42
Choose your schedule
10:30 AM - 12:30 PM
$54.42
02:30 PM - 04:30 PM
$54.42
Choose your schedule
10:30 AM - 12:30 PM
$54.42
02:30 PM - 04:30 PM
$54.42
Choose your schedule
10:30 AM - 12:30 PM
$54.42
02:30 PM - 04:30 PM
$54.42
Choose your schedule
10:30 AM - 12:30 PM
$54.42
02:30 PM - 04:30 PM
$54.42
Choose your schedule
10:30 AM - 12:30 PM
$54.42
02:30 PM - 04:30 PM
$54.42
Choose your schedule
10:30 AM - 12:30 PM
$54.42
02:30 PM - 04:30 PM
$54.42
Choose your schedule
10:30 AM - 12:30 PM
$54.42
02:30 PM - 04:30 PM
$54.42
Choose your schedule
10:30 AM - 12:30 PM
$54.42
02:30 PM - 04:30 PM
$54.42
Choose your schedule
10:30 AM - 12:30 PM
$54.42
02:30 PM - 04:30 PM
$54.42
Choose your schedule
10:30 AM - 12:30 PM
$54.42
02:30 PM - 04:30 PM
$54.42
Choose your schedule
10:30 AM - 12:30 PM
$54.42
02:30 PM - 04:30 PM
$54.42
Choose your schedule
10:30 AM - 12:30 PM
$54.42
02:30 PM - 04:30 PM
$54.42
Choose your schedule
10:30 AM - 12:30 PM
$54.42
02:30 PM - 04:30 PM
$54.42
Choose your schedule
10:30 AM - 12:30 PM
$54.42
02:30 PM - 04:30 PM
$54.42
Choose your schedule
10:30 AM - 12:30 PM
$54.42
02:30 PM - 04:30 PM
$54.42
Choose your schedule
10:30 AM - 12:30 PM
$54.42
02:30 PM - 04:30 PM
$54.42
Choose your schedule
10:30 AM - 12:30 PM
$54.42
02:30 PM - 04:30 PM
$54.42
Choose your schedule
10:30 AM - 12:30 PM
$54.42
02:30 PM - 04:30 PM
$54.42
Choose your schedule
10:30 AM - 12:30 PM
$54.42
02:30 PM - 04:30 PM
$54.42
Choose your schedule
10:30 AM - 12:30 PM
$54.42
02:30 PM - 04:30 PM
$54.42
Choose your schedule
10:30 AM - 12:30 PM
$54.42
02:30 PM - 04:30 PM
$54.42
Choose your schedule
10:30 AM - 12:30 PM
$54.42
02:30 PM - 04:30 PM
$54.42
Choose your schedule
10:30 AM - 12:30 PM
$54.42
02:30 PM - 04:30 PM
$54.42
Choose your schedule
10:30 AM - 12:30 PM
$54.42
02:30 PM - 04:30 PM
$54.42
Choose your schedule
10:30 AM - 12:30 PM
$54.42
02:30 PM - 04:30 PM
$54.42
Choose your schedule
10:30 AM - 12:30 PM
$54.42
02:30 PM - 04:30 PM
$54.42
Choose your schedule
10:30 AM - 12:30 PM
$54.42
02:30 PM - 04:30 PM
$54.42
Choose your schedule
10:30 AM - 12:30 PM
$54.42
02:30 PM - 04:30 PM
$54.42
Choose your schedule
10:30 AM - 12:30 PM
$54.42
02:30 PM - 04:30 PM
$54.42
Choose your schedule
10:30 AM - 12:30 PM
$54.42
02:30 PM - 04:30 PM
$54.42
Choose your schedule
10:30 AM - 12:30 PM
$54.42
02:30 PM - 04:30 PM
$54.42
Choose your schedule
10:30 AM - 12:30 PM
$54.42
02:30 PM - 04:30 PM
$54.42
Choose your schedule
10:30 AM - 12:30 PM
$54.42
02:30 PM - 04:30 PM
$54.42
Choose your schedule
10:30 AM - 12:30 PM
$54.42
02:30 PM - 04:30 PM
$54.42
Choose your schedule
10:30 AM - 12:30 PM
$54.42
02:30 PM - 04:30 PM
$54.42
Choose your schedule
10:30 AM - 12:30 PM
$54.42
02:30 PM - 04:30 PM
$54.42
Choose your schedule
10:30 AM - 12:30 PM
$54.42
02:30 PM - 04:30 PM
$54.42
Choose your schedule
10:30 AM - 12:30 PM
$54.42
02:30 PM - 04:30 PM
$54.42
Choose your schedule
10:30 AM - 12:30 PM
$54.42
02:30 PM - 04:30 PM
$54.42
Choose your schedule
10:30 AM - 12:30 PM
$54.42
02:30 PM - 04:30 PM
$54.42
Choose your schedule
10:30 AM - 12:30 PM
$54.42
02:30 PM - 04:30 PM
$54.42
Choose your schedule
10:30 AM - 12:30 PM
$54.42
02:30 PM - 04:30 PM
$54.42
Choose your schedule
10:30 AM - 12:30 PM
$54.42
02:30 PM - 04:30 PM
$54.42
Choose your schedule
10:30 AM - 12:30 PM
$54.42
02:30 PM - 04:30 PM
$54.42
Choose your schedule
10:30 AM - 12:30 PM
$54.42
02:30 PM - 04:30 PM
$54.42
Choose your schedule
10:30 AM - 12:30 PM
$54.42
02:30 PM - 04:30 PM
$54.42
Choose your schedule
10:30 AM - 12:30 PM
$54.42
02:30 PM - 04:30 PM
$54.42
Choose your schedule
10:30 AM - 12:30 PM
$54.42
02:30 PM - 04:30 PM
$54.42
Choose your schedule
10:30 AM - 12:30 PM
$54.42
02:30 PM - 04:30 PM
$54.42
Choose your schedule
10:30 AM - 12:30 PM
$54.42
02:30 PM - 04:30 PM
$54.42
Choose your schedule
10:30 AM - 12:30 PM
$54.42
02:30 PM - 04:30 PM
$54.42
Choose your schedule
10:30 AM - 12:30 PM
$54.42
02:30 PM - 04:30 PM
$54.42
Choose your schedule
10:30 AM - 12:30 PM
$54.42
02:30 PM - 04:30 PM
$54.42
Choose your schedule
10:30 AM - 12:30 PM
$54.42
02:30 PM - 04:30 PM
$54.42
Choose your schedule
10:30 AM - 12:30 PM
$54.42
02:30 PM - 04:30 PM
$54.42
Choose your schedule
10:30 AM - 12:30 PM
$54.42
02:30 PM - 04:30 PM
$54.42
Choose your schedule
10:30 AM - 12:30 PM
$54.42
02:30 PM - 04:30 PM
$54.42
Choose your schedule
10:30 AM - 12:30 PM
$54.42
02:30 PM - 04:30 PM
$54.42
Choose your schedule
10:30 AM - 12:30 PM
$54.42
02:30 PM - 04:30 PM
$54.42
Choose your schedule
10:30 AM - 12:30 PM
$54.42
02:30 PM - 04:30 PM
$54.42
Choose your schedule
10:30 AM - 12:30 PM
$54.42
02:30 PM - 04:30 PM
$54.42
Choose your schedule
10:30 AM - 12:30 PM
$54.42
02:30 PM - 04:30 PM
$54.42
Choose your schedule
10:30 AM - 12:30 PM
$54.42
02:30 PM - 04:30 PM
$54.42
Choose your schedule
10:30 AM - 12:30 PM
$54.42
02:30 PM - 04:30 PM
$54.42
Choose your schedule
10:30 AM - 12:30 PM
$54.42
02:30 PM - 04:30 PM
$54.42
Choose your schedule
10:30 AM - 12:30 PM
$54.42
02:30 PM - 04:30 PM
$54.42
Choose your schedule
10:30 AM - 12:30 PM
$54.42
02:30 PM - 04:30 PM
$54.42
Choose your schedule
10:30 AM - 12:30 PM
$54.42
02:30 PM - 04:30 PM
$54.42
Choose your schedule
10:30 AM - 12:30 PM
$54.42
02:30 PM - 04:30 PM
$54.42
Choose your schedule
10:30 AM - 12:30 PM
$54.42
02:30 PM - 04:30 PM
$54.42
Choose your schedule
10:30 AM - 12:30 PM
$54.42
02:30 PM - 04:30 PM
$54.42
Choose your schedule
10:30 AM - 12:30 PM
$54.42
02:30 PM - 04:30 PM
$54.42
Choose your schedule
10:30 AM - 12:30 PM
$54.42
02:30 PM - 04:30 PM
$54.42
Choose your schedule
10:30 AM - 12:30 PM
$54.42
02:30 PM - 04:30 PM
$54.42
Choose your schedule
10:30 AM - 12:30 PM
$54.42
02:30 PM - 04:30 PM
$54.42
About the Experience
Embark on this journey sailing through Douro River, on a 2 hour boat ride, including a taste of Port Wine so the vineyards in sight can also be tasted.
In such a magical and picturesque environment, we sail all the way until we meet with Tua River, contemplating all the views along the way.
With vineyards, green fields and estates filling the river beds, the trip is enjoyable and smoothsailing.
Earn $500*
towards your next trip
Join our Travel Rewards program and receive $500 just for signing up! As a Travel Rewards Member, you'll receive exclusive offers and early access to special deals and sales.