Land Tours: Jeep Safari Teide & Masca
Location: Tenerife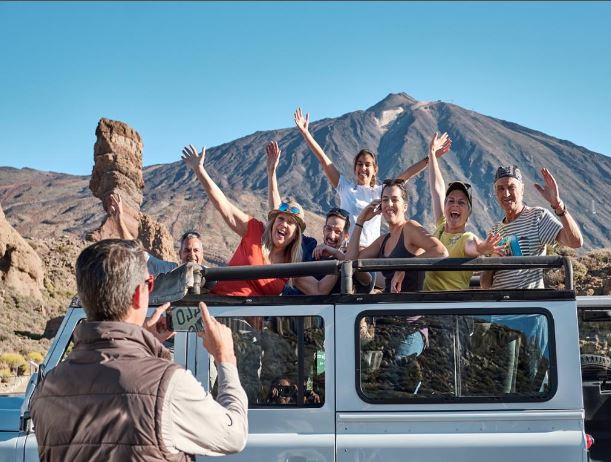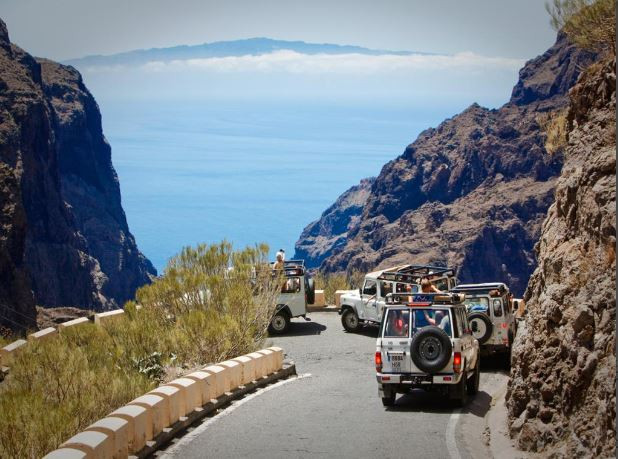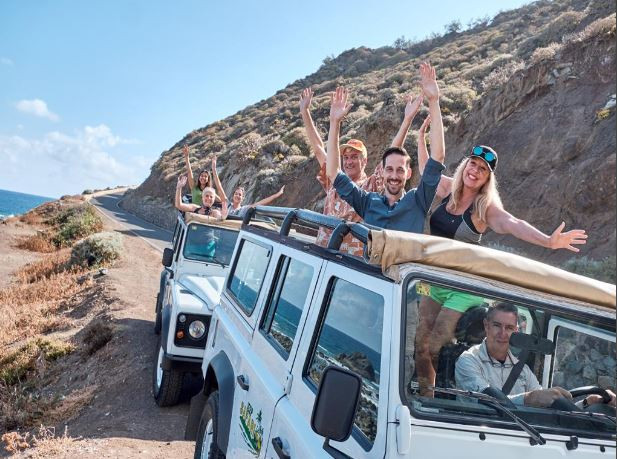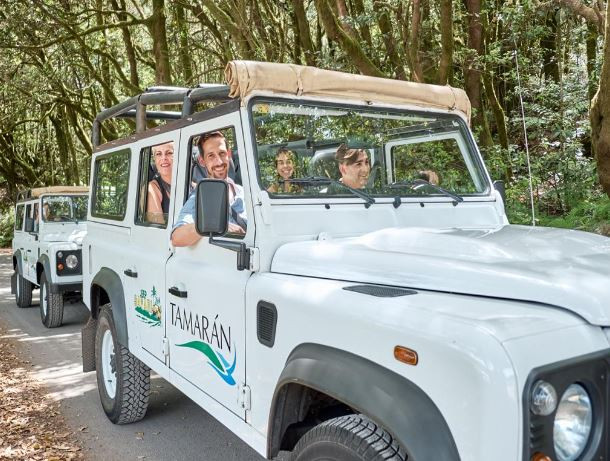 Choose your schedule
09:15 AM - 05:15 PM
$129.85
Choose your schedule
09:15 AM - 05:15 PM
$129.85
Choose your schedule
09:15 AM - 05:15 PM
$129.85
Choose your schedule
09:15 AM - 05:15 PM
$129.85
Choose your schedule
09:15 AM - 05:15 PM
$129.85
Choose your schedule
09:15 AM - 05:15 PM
$129.85
Choose your schedule
09:15 AM - 05:15 PM
$129.85
Choose your schedule
09:15 AM - 05:15 PM
$129.85
Choose your schedule
09:15 AM - 05:15 PM
$129.85
Choose your schedule
09:15 AM - 05:15 PM
$129.85
Choose your schedule
09:15 AM - 05:15 PM
$129.85
Choose your schedule
09:15 AM - 05:15 PM
$129.85
Choose your schedule
09:15 AM - 05:15 PM
$129.85
Choose your schedule
09:15 AM - 05:15 PM
$129.85
Choose your schedule
09:15 AM - 05:15 PM
$129.85
Choose your schedule
09:15 AM - 05:15 PM
$129.85
Choose your schedule
09:15 AM - 05:15 PM
$129.85
Choose your schedule
09:15 AM - 05:15 PM
$129.85
Choose your schedule
09:15 AM - 05:15 PM
$129.85
Choose your schedule
09:15 AM - 05:15 PM
$129.85
Choose your schedule
09:15 AM - 05:15 PM
$129.85
Choose your schedule
09:15 AM - 05:15 PM
$129.85
Choose your schedule
09:15 AM - 05:15 PM
$129.85
Choose your schedule
09:15 AM - 05:15 PM
$129.85
Choose your schedule
09:15 AM - 05:15 PM
$129.85
Choose your schedule
09:15 AM - 05:15 PM
$129.85
Choose your schedule
09:15 AM - 05:15 PM
$129.85
Choose your schedule
09:15 AM - 05:15 PM
$129.85
Choose your schedule
09:15 AM - 05:15 PM
$129.85
Choose your schedule
09:15 AM - 05:15 PM
$129.85
Choose your schedule
09:15 AM - 05:15 PM
$129.85
Choose your schedule
09:15 AM - 05:15 PM
$129.85
Choose your schedule
09:15 AM - 05:15 PM
$129.85
Choose your schedule
09:15 AM - 05:15 PM
$129.85
Choose your schedule
09:15 AM - 05:15 PM
$129.85
Choose your schedule
09:15 AM - 05:15 PM
$129.85
Choose your schedule
09:15 AM - 05:15 PM
$129.85
Choose your schedule
09:15 AM - 05:15 PM
$129.85
Choose your schedule
09:15 AM - 05:15 PM
$129.85
Choose your schedule
09:15 AM - 05:15 PM
$129.85
Choose your schedule
09:15 AM - 05:15 PM
$129.85
Choose your schedule
09:15 AM - 05:15 PM
$129.85
Choose your schedule
09:15 AM - 05:15 PM
$129.85
Choose your schedule
09:15 AM - 05:15 PM
$129.85
Choose your schedule
09:15 AM - 05:15 PM
$129.85
Choose your schedule
09:15 AM - 05:15 PM
$129.85
Choose your schedule
09:15 AM - 05:15 PM
$129.85
Choose your schedule
09:15 AM - 05:15 PM
$129.85
Choose your schedule
09:15 AM - 05:15 PM
$129.85
Choose your schedule
09:15 AM - 05:15 PM
$129.85
Choose your schedule
09:15 AM - 05:15 PM
$129.85
Choose your schedule
09:15 AM - 05:15 PM
$129.85
Choose your schedule
09:15 AM - 05:15 PM
$129.85
Choose your schedule
09:15 AM - 05:15 PM
$129.85
Choose your schedule
09:15 AM - 05:15 PM
$129.85
Choose your schedule
09:15 AM - 05:15 PM
$129.85
Choose your schedule
09:15 AM - 05:15 PM
$129.85
Choose your schedule
09:15 AM - 05:15 PM
$129.85
Choose your schedule
09:15 AM - 05:15 PM
$129.85
Choose your schedule
09:15 AM - 05:15 PM
$129.85
Choose your schedule
09:15 AM - 05:15 PM
$129.85
Choose your schedule
09:15 AM - 05:15 PM
$129.85
Choose your schedule
09:15 AM - 05:15 PM
$129.85
Choose your schedule
09:15 AM - 05:15 PM
$129.85
Choose your schedule
09:15 AM - 05:15 PM
$129.85
Choose your schedule
09:15 AM - 05:15 PM
$129.85
Choose your schedule
09:15 AM - 05:15 PM
$129.85
Choose your schedule
09:15 AM - 05:15 PM
$129.85
Choose your schedule
09:15 AM - 05:15 PM
$129.85
Choose your schedule
09:15 AM - 05:15 PM
$129.85
Choose your schedule
09:15 AM - 05:15 PM
$129.85
Choose your schedule
09:15 AM - 05:15 PM
$129.85
Choose your schedule
09:15 AM - 05:15 PM
$129.85
Choose your schedule
09:15 AM - 05:15 PM
$129.85
Choose your schedule
09:15 AM - 05:15 PM
$129.85
Choose your schedule
09:15 AM - 05:15 PM
$129.85
Choose your schedule
09:15 AM - 05:15 PM
$129.85
Choose your schedule
09:15 AM - 05:15 PM
$129.85
Choose your schedule
09:15 AM - 05:15 PM
$129.85
Choose your schedule
09:15 AM - 05:15 PM
$129.85
Choose your schedule
09:15 AM - 05:15 PM
$129.85
Choose your schedule
09:15 AM - 05:15 PM
$129.85
Choose your schedule
09:15 AM - 05:15 PM
$129.85
Choose your schedule
09:15 AM - 05:15 PM
$129.85
Choose your schedule
09:15 AM - 05:15 PM
$129.85
Choose your schedule
09:15 AM - 05:15 PM
$129.85
Choose your schedule
09:15 AM - 05:15 PM
$129.85
Choose your schedule
09:15 AM - 05:15 PM
$129.85
Choose your schedule
09:15 AM - 05:15 PM
$129.85
Choose your schedule
09:15 AM - 05:15 PM
$129.85
Choose your schedule
09:15 AM - 05:15 PM
$129.85
Choose your schedule
09:15 AM - 05:15 PM
$129.85
Choose your schedule
09:15 AM - 05:15 PM
$129.85
Choose your schedule
09:15 AM - 05:15 PM
$129.85
Choose your schedule
09:15 AM - 05:15 PM
$129.85
Choose your schedule
09:15 AM - 05:15 PM
$129.85
Choose your schedule
09:15 AM - 05:15 PM
$129.85
Choose your schedule
09:15 AM - 05:15 PM
$129.85
Choose your schedule
09:15 AM - 05:15 PM
$129.85
Choose your schedule
09:15 AM - 05:15 PM
$129.85
Choose your schedule
09:15 AM - 05:15 PM
$129.85
Choose your schedule
09:15 AM - 05:15 PM
$129.85
Choose your schedule
09:15 AM - 05:15 PM
$129.85
Choose your schedule
09:15 AM - 05:15 PM
$129.85
Choose your schedule
09:15 AM - 05:15 PM
$129.85
Choose your schedule
09:15 AM - 05:15 PM
$129.85
Choose your schedule
09:15 AM - 05:15 PM
$129.85
Choose your schedule
09:15 AM - 05:15 PM
$129.85
Choose your schedule
09:15 AM - 05:15 PM
$129.85
Choose your schedule
09:15 AM - 05:15 PM
$129.85
Choose your schedule
09:15 AM - 05:15 PM
$129.85
Choose your schedule
09:15 AM - 05:15 PM
$129.85
Choose your schedule
09:15 AM - 05:15 PM
$129.85
Choose your schedule
09:15 AM - 05:15 PM
$129.85
Choose your schedule
09:15 AM - 05:15 PM
$129.85
Choose your schedule
09:15 AM - 05:15 PM
$129.85
Choose your schedule
09:15 AM - 05:15 PM
$129.85
Choose your schedule
09:15 AM - 05:15 PM
$129.85
Choose your schedule
09:15 AM - 05:15 PM
$129.85
Choose your schedule
09:15 AM - 05:15 PM
$129.85
Choose your schedule
09:15 AM - 05:15 PM
$129.85
Choose your schedule
09:15 AM - 05:15 PM
$129.85
Choose your schedule
09:15 AM - 05:15 PM
$129.85
Choose your schedule
09:15 AM - 05:15 PM
$129.85
Choose your schedule
09:15 AM - 05:15 PM
$129.85
Choose your schedule
09:15 AM - 05:15 PM
$129.85
Choose your schedule
09:15 AM - 05:15 PM
$129.85
Choose your schedule
09:15 AM - 05:15 PM
$129.85
Choose your schedule
09:15 AM - 05:15 PM
$129.85
Choose your schedule
09:15 AM - 05:15 PM
$129.85
Choose your schedule
09:15 AM - 05:15 PM
$129.85
Choose your schedule
09:15 AM - 05:15 PM
$129.85
Choose your schedule
09:15 AM - 05:15 PM
$129.85
Choose your schedule
09:15 AM - 05:15 PM
$129.85
Choose your schedule
09:15 AM - 05:15 PM
$129.85
Choose your schedule
09:15 AM - 05:15 PM
$129.85
Choose your schedule
09:15 AM - 05:15 PM
$129.85
Choose your schedule
09:15 AM - 05:15 PM
$129.85
Choose your schedule
09:15 AM - 05:15 PM
$129.85
Choose your schedule
09:15 AM - 05:15 PM
$129.85
Choose your schedule
09:15 AM - 05:15 PM
$129.85
Choose your schedule
09:15 AM - 05:15 PM
$129.85
Choose your schedule
09:15 AM - 05:15 PM
$129.85
Choose your schedule
09:15 AM - 05:15 PM
$129.85
Choose your schedule
09:15 AM - 05:15 PM
$129.85
Choose your schedule
09:15 AM - 05:15 PM
$129.85
Choose your schedule
09:15 AM - 05:15 PM
$129.85
Choose your schedule
09:15 AM - 05:15 PM
$129.85
Choose your schedule
09:15 AM - 05:15 PM
$129.85
Choose your schedule
09:15 AM - 05:15 PM
$129.85
Choose your schedule
09:15 AM - 05:15 PM
$129.85
Choose your schedule
09:15 AM - 05:15 PM
$129.85
Choose your schedule
09:15 AM - 05:15 PM
$129.85
Choose your schedule
09:15 AM - 05:15 PM
$129.85
Choose your schedule
09:15 AM - 05:15 PM
$129.85
Choose your schedule
09:15 AM - 05:15 PM
$129.85
Choose your schedule
09:15 AM - 05:15 PM
$129.85
Choose your schedule
09:15 AM - 05:15 PM
$129.85
Choose your schedule
09:15 AM - 05:15 PM
$129.85
Choose your schedule
09:15 AM - 05:15 PM
$129.85
Choose your schedule
09:15 AM - 05:15 PM
$129.85
Choose your schedule
09:15 AM - 05:15 PM
$129.85
Choose your schedule
09:15 AM - 05:15 PM
$129.85
Choose your schedule
09:15 AM - 05:15 PM
$129.85
Choose your schedule
09:15 AM - 05:15 PM
$129.85
Choose your schedule
09:15 AM - 05:15 PM
$129.85
Choose your schedule
09:15 AM - 05:15 PM
$129.85
Choose your schedule
09:15 AM - 05:15 PM
$129.85
Choose your schedule
09:15 AM - 05:15 PM
$129.85
Choose your schedule
09:15 AM - 05:15 PM
$129.85
Choose your schedule
09:15 AM - 05:15 PM
$129.85
Choose your schedule
09:15 AM - 05:15 PM
$129.85
Choose your schedule
09:15 AM - 05:15 PM
$129.85
Choose your schedule
09:15 AM - 05:15 PM
$129.85
Choose your schedule
09:15 AM - 05:15 PM
$129.85
Choose your schedule
09:15 AM - 05:15 PM
$129.85
Choose your schedule
09:15 AM - 05:15 PM
$129.85
Choose your schedule
09:15 AM - 05:15 PM
$129.85
Choose your schedule
09:15 AM - 05:15 PM
$129.85
Choose your schedule
09:15 AM - 05:15 PM
$129.85
Choose your schedule
09:15 AM - 05:15 PM
$129.85
Choose your schedule
09:15 AM - 05:15 PM
$129.85
Choose your schedule
09:15 AM - 05:15 PM
$129.85
Choose your schedule
09:15 AM - 05:15 PM
$129.85
About the Experience
Tenerife has countless attractions but if we had to choose just a few, they would be the places you'll see on this excursion. Masca is one of the stops and this hamlet is special for its thoroughly typical and very traditional buildings. The experience also includes visits to some of the most eye-catching and unusual points in Teide National Park, a World Heritage Site.

This 7-hour excursion offers you the chance to experience some amazing adventures. The route and various stops are astounding and you'll also be impressed by the comfort of your transport.

Your route starts in Playa de las Américas and travels through extraordinary villages such as Vilaflor, whose inhabitants have learned over centuries what it's like to live next to a dormant volcano. We'll make stops at various viewpoints where you can enjoy amazing views across the island, visit the Pico Viejo volcano (an inactive volcano with a colorful crater that is 800 m in diameter) and we'll also travel through the streets of Masca, a beautiful village that still has many 18th-century buildings.

During the journey, we'll stop to eat in a restaurant in Tamaimo (not included) where you can order a set menu and enjoy true Canary Islands food in the best location possible.
Itinerary
Playa de las Americas
La Camella
Puerto de Los Cristianos
La Escalona
Vilaflor
Teide National Park
Roques de García
Pico Viejo Lookout
Chío
Tamaimo
Santiago del Teide
Masca
Arguayo
Guía de Isora
Playa de las Americas
Pick-up at the hotel or a nearby meeting point. Pick-up is available from hotels located from El Medano until Los Gigantes. If your hotel is located out of the pick-up area, you must call at least 24 hours before in order to arrange a meeting/pick-up point and time.
* Lunch is not included. We advise you to bring water and something to eat. We recommend bringing comfortable shoes, drinking water, a camera, a hat, and sun protection.
Earn $500*
towards your next trip
Join our Travel Rewards program and receive $500 just for signing up! As a Travel Rewards Member, you'll receive exclusive offers and early access to special deals and sales.